As a trade publisher, presenting mainstream news on business-political or other items is intended as a ICYMI as well as clarifying the mainstream headlines courtesy for our readers and to set the backdrop for affordable manufactured housing connected events. Better understanding the mix of national events ought to help affordable housing advocates, industry professionals, and smaller businesses navigate the often-confusing realities of our times. With that in mind, the ten news items that follow present facts and evidence that could make election voting and the professional related decisions easier.
The first of our 'dirty dozen' of increasingly revealing news reports is provided by the WND Newscenter to MHProNews is found below.
Which Americans are most likely to be audited by IRS under 'Inflation Reduction Act?'
313,000 people making less than $25,000 a year in bull's-eye
[Editor's note: This story originally was published by The Daily Signal.]
By Gillian Richards The Daily Signal
Tax audits for middle-class Americans would skyrocket with final passage of the Inflation Reduction Act, predicts a congressman who focuses on the federal budget and helped craft the Trump tax cuts.
Rep. Kevin Brady, R-Texas, ranking member of the House Ways and Means Committee, says he expects a surge in tax audits by the Internal Revenue Service as a result of Democrats' bill, which passed through the Senate on Sunday after Vice President Kamala Harris cast a tie-breaking vote.
The spending plan would allocate $80 billion for the IRS—over six times the agency's current budget. Much of this money would pay for 87,000 new IRS agents to enforce the tax code.
In a press release, Brady used IRS data to estimate that the Democrats' bill, if passed as is, would amount to 1.2 million new audits of taxpayers per year. Over 710,000 of these audits would fall on Americans who earn $75,000 a year or less, the Texas Republican said.
White House press secretary Karine Jean-Pierre said Tuesday that Americans making less than $400,000 a year would not be targeted for new audits under the Democrats' plan. President Joe Biden and IRS Commissioner Charles Rettig have made similar statements.
Despite these claims, Brady argued that the Inflation Reduction Act would "hit made-in-America businesses, small businesses, and workers who always bear the brunt of higher taxes."
"These are families where every dime counts, they're getting crushed by inflation and higher fuel prices just to drive to the store. They will bear the brunt of these new audits," Brady said in an interview Monday on Fox News Channel.
Brady cited a Congressional Budget Office analysis showing that IRS audit rates would increase for all taxpayers.
The analysis from the independent budget office estimated that IRS revenue would increase by $200 billion over the next decade.
According to a Senate Finance Committee report, $45.6 billion of the additional $80 billion would go toward enforcement—hence the Congressional Budget Office's projection that IRS staff would more than double over the next 10 years.
The Joint Committee on Taxation found that the increase in IRS enforcement would hit Americans with low adjusted gross incomes the hardest.
"When you have more cops, you have more arrests," Brady told Fox News. "You're going to see a lot of that revenue to pay for this bill coming from those middle-class working families who can least afford the IRS targeting and harassing them."
The IRS has been targeting the middle class for years, according to a release from Brady's House Ways and Means Committee. Democrats' new bill would "supercharge" the IRS to target working-class Americans for more audits, Brady has argued.
Sen. Mike Crapo, R-Idaho, offered an amendment Sunday to protect Americans making less than $400,000 a year from tax hikes, but Senate Democrats voted down the amendment.
Brady told Fox that the legislation contains "no protections for those hardworking families, which tells you everything you need to know about this bill."
According to the Congressional Budget Office, the Democrats' spending plan would result in IRS audit rates returning to their levels in 2010, Barack Obama's second year as president.
Parker Sheppard, acting director of The Heritage Foundation's Center for Data Analysis, cited a Washington Post study in a tweet that appears in a recent commentary for The Daily Signal.
More than half of the IRS audits last year were of taxpayers who make $75,000 or less, Sheppard noted. (The Daily Signal is the multimedia news organization of The Heritage Foundation.)
If the Democrats'   bill becomes law, Brady said, the IRS would conduct:
—Over 313,000 new audits for Americans making less than $25,000 a year.
—Over 147,000 new audits for those making $25,000 to $50,000 a year.
—Over 122,000 new audits for those making $50,000 to $75,000 a year.
—Almost 76,000 new audits for those earning $75,000 to $100,000.
(See the complete chart here.)
Brady argues that these findings contradict Biden's repeated claim that Americans making less than $400,000 a year would not face tax hikes.
"Don't take my word for it, the Joint Committee on Taxation confirms it," Brady told Fox. "There's no question this violates President Biden's plan against higher taxes on middle-class families."
[Editor's note: This story originally was published by The Daily Signal.] ##
MHProNews notice: the chart linked in the report above is provided below.
 

2

nd

in our dirty dozen news roundup is this report from the

WND Newscenter

by agreement to MHProNews.
Feds asking for new IRS agents 'willing to use deadly force'
Dems' spending bill raising eyebrows – and alarm – for Americans
| | |
| --- | --- |
| | By Bob Unruh Published August 11, 2022 at 6:08pm |
The $80 billion or thereabouts that Democrats in Washington want to hand over to the Internal Revenue Service with essentially no strings attached is proving to be alarming to American taxpayers.
Not only are lower-income taxpayers facing what experts suggest will be a slew of new audits and demands for more money from the IRS, amounting to billions of dollars, there now is a concern about actual life and limb.
That's because the IRS now has posted an ad for employees who are willing "to use deadly force."
Over taxes that may, or may not, be due?
The The Liberty Daily explains, "They say there's nothing to fear about plans to add 87,000 IRS agents. They say they are not militarizing the Internal Revenue Service. But a recent job posting by the Biden-Harris regime should cause massive concern to those of us who know the IRS is coming after law-abiding middle-class Americans.
"The job posting for 'IRS Criminal Investigation Special Agent' represents exactly what we've feared from this increasingly tyrannical federal government. As Andy Ngo reported: 'The American IRS has a job posting for prospective special agents where you will need to carry a gun & be willing to kill.'"
The report noted that U.S. Rep. Marjorie Taylor Greene, R-Ga., said, "87,000 IRS agents will be hired with $80 billion taxpayer dollars when the Senate Reconciliation bill passes this weekend. And they're buying more guns & ammo too. Lower to middle income Americans & small businesses will be the primary targets of Democrat's new IRS force.
The American IRS has a job posting for prospective special agents where you will need to carry a gun & be willing to kill. https://t.co/svmcb3fcfw pic.twitter.com/PVHkXv9BoH

— Andy Ngô 🏳️‍🌈 (@MrAndyNgo) August 10, 2022
And Greene pointed out the IRS is buying up huge quantities of guns and ammo.
87,000 IRS agents will be hired with $80 billion taxpayer dollars when the Senate Reconciliation bill passes this weekend.

And they're buying more guns & ammo too.

Lower to middle income Americans & small businesses will be the primary targets of Democrat's new IRS force.

1/3 pic.twitter.com/G43qh5mv9p

— Rep. Marjorie Taylor Greene🇺🇸 (@RepMTG) August 5, 2022
A report at the Independent Sentinel said the "duties" of the new officers will include, "Carry a firearm and be willing to use deadly force, if necessary."
The report said, "The IRS agent also wants you to 'Be willing and able to participate in arrests, execution of search warrants, and other dangerous assignments.'"
At the RealRawNews website, a commentary said that a source also has confirmed that the IRS will be opening a "sniper school."
That's where "treasury agents will be trained to use the M24 Sniper Weapons System (SWS,) a military and police version of the popular Remington Model 700 series rifles."
The report explained, "According to the source, the IRS has already scouted a location in Utah and plans to break ground once the criminal regime ratifies the unconstitutional climate, health, and tax bill, which earmarks over $80bn for 'Internal Revenue Service Improvements.' Those improvements include hiring 87,000 new agents, a percentage of whom will attend sniper academy."
It said the IRS already has two categories of workers: special agents and snipers.
They apparently are to oppose, the report said, the "rising threat of Sovereign Citizens and Trump supporters that oppose taxation." ##
3rd of the headlined mentioned dozen is the following from the WND NewsCenter to MHProNews, all of which are provided with permission/by agreement.
Whistleblower: FBI agents pressed to pad 'domestic extremism' stats
Amid Biden administration's 'politicization' of bureau against opponents
A second FBI official has been accused by whistleblowers of pressuring agents to reclassify cases as "domestic violent extremism" to boost case numbers, according to House Judiciary Committee Republicans.
The alleged actions are "scandalous," said Rep. Jim Jordan, R-Ohio, in light of the Biden administration's effort to frame domestic violent extremism as America's "greatest threat," reported Breitbart News.
Jill Sanborn, who worked at the FBI for more than two decades, was the recipient of a letter from Jordan, the committee's ranking member, and Rep. Mike Johnson, R-La., that came after the whistleblower also accused Assistant Special Agent in Charge Timothy Thibault of seeking to inflate domestic violent extremism case numbers.
When President Biden declared in a speech during his first week in office that he was ordering an assessment of the "domestic violent extremism" threat, Sen. Rand Paul, R-Ky., said he understood Biden to be referencing the entire opposition to Democrats on the right: "If you read his speech and listen to it carefully, much of it is thinly veiled innuendo, calling us white supremacists, calling us racists, calling us every name in the book."
Jordan, in a July 27 letter to FBI Director Christopher Wray, said FBI officials "are pressuring agents to reclassify cases as 'domestic violent extremism' even if the cases do not meet the criteria for such a classification."
Earlier this month, Thibault was named in whistleblower allegations reported to Sen. Charles Grassley, R-Iowa, charging he quashed investigative activity related to Hunter Biden's laptop.
Since then, according to Grassley, Wray informed the senator that Thibault will no longer be making decisions about which investigations the FBI should pursue.
The letter from Jordan and Johnson requests that Sanborn appear before the committee to testify about the allegations. Sanborn is not legally required to appear.
In testimony to Congress last year before leaving the FBI, she said "domestic violent extremists will continue to pose an elevated threat of violence to the United States."
See a clip of Sanborn's testimony:
FBI's counterterrorism Chief Jill Sanborn: "2019 was the most fatal year for domestic violent extremist attacks since the Oklahoma City bombing in 1995."

Full video here: https://t.co/GMokeaSgbk pic.twitter.com/AGpLVeKoVw

— CSPAN (@cspan) April 29, 2021
Allegations that the FBI's decision-making is politically motivated have taken center stage in the aftermath of the bureau's raid Monday of former President Trumps Mar-a-Lago estate. ##
4th in our news roundup, from the WND NewsCenter to MHProNews is this below.
AG Garland says he approved FBI raid of Trump's estate
Announced DOJ has filed to unseal search warrant, list of items taken
| | |
| --- | --- |
| | By Art Moore Published August 11, 2022 at 3:54pm |
Amid bipartisan outrage over the FBI raid of former President Trump's estate, Attorney General Merrick Garland broke his silence Thursday, declaring in live televised remarks that he personally approved the decision to seek a search warrant.
Garland explained that whenever possible, the DOJ seeks less intrusive means in such instances and "does not take such decisions lightly."
He announced that the Justice Department has filed a motion in the Southern District of Florida to unseal the search warrant and property receipt related to the raid Monday.
The attorney general said copies of the warrant and the receipt were provided to Trump's lawyers on site during the search.
After Garland's remarks, Trump said on his social media platform Truth Social that the raid was unnecessary.
"My attorneys and representatives were cooperating fully, and very good relationships had been established. The government could have had whatever they wanted, if we had it," he wrote. "They asked us to put an additional lock on a certain area – DONE! Everything was fine, better than that of most previous Presidents, and then, out of nowhere and with no warning, Mar-a-Lago was raided, at 6:30 in the morning, by VERY large numbers of agents, and even 'safecrackers.' They got way ahead of themselves. Crazy!"
Garland, in his remarks Thursday, addressed what he called "recent unfounded attacks on the professionalism" of the FBI and DOJ and its agents in response to the raid.
"I will not stand by silently when their integrity is unfairly attacked," he said. "The men and women of the FBI and the Justice Department are dedicated, patriotic public servants.
"Every day they protect the American people from violent crime, terrorism, and other threats to their safety while safeguarding our civil rights," he said.
The raid was conducted by the FBI's Washington Field Office, which is running the criminal investigation into the Jan. 6, 2021, Capitol riot. Whistleblowers from the Washington field office allege the agent in charge of their office, Timothy Thibault, helped cover up derogatory information on the Biden family's influence peddling operation and also was "deeply involved" in the decision to open the investigation against President Trump of so-called "fake electors." The assistant director of the Washington office, Steven M. D'Antuono, previously headed the Detroit field office, which concocted the FBI informant-led plot to kidnap Michigan Democratic Gov. Gretchen Whitmer that was blamed on Trump supporters just before the 2020 election.
Real Clear Investigations senior writer Mark Hemingway tweeted: "The same DOJ that declared parents complaining about school boards a terrorist threat says the FBI that forged warrant applications to spy on an elected president deserves the benefit of the doubt. Yeah, no."
See the news briefing:
Constitutional scholar Jonathan Turley said in a Fox News segment just prior to Garland's remarks that the attorney general and the Justice Department should have anticipated the response to the raid, knowing the distrust held by a large portion of the public in the wake of the Trump-Russia hoax and other cases.
"This is a historic event with still unclear political dimensions and ramifications," he said.
Garland's statement contradicted a Newsweek report Wednesday citing a senior Justice Department source saying the attorney general had no prior knowledge of the date and time of the specific raid, and was not asked to approve it.
"I know it's hard for people to believe," the official said, "but this was a matter for the U.S. Attorney and the FBI."
The official said, however, that Garland was regularly briefed on the Records Act investigation and was aware of the grand jury and the material sought by federal prosecutors.
At the White House on Tuesday, Press secretary Karine Jean-Pierre said President Biden was not briefed in advance of the raid.
"The Justice Department conducts investigations independently and we leave any law enforcement matters to them," she said. "It would not be appropriate for us to comment on any ongoing investigations."
Investigative reporter John Solomon's Just the News reported Thursday that two months before the raid, Trump secretly received a grand jury subpoena for classified documents belonging to the National Archives.
Trump voluntarily cooperated, Solomon reported, by turning over responsive evidence and security surveillance footage, and allowing federal agents and a senior Justice Department lawyer to tour his private storage locker. Solomon cited a half dozen people familiar with the incident who spoke on condition of anonymity.
Trump made a surprise appearance, personally greeting the DOJ National Security Division prosecutor and three FBI agents who came to his estate June 3.
The subpoena, Solomon reported, requested any remaining documents Trump possessed with any classification markings. That included photographs of foreign leaders, correspondence or mementos from his presidency.
One of the witnesses said Trump told the agents, "Look, whatever you need let us know." The federal officials were surprised by the invitation and asked if they could see the storage locker where the items from his presidency were stored. The president's lawyers, at his instruction, allowed the search and the entourage left cordially. Five days later, DOJ officials asked that a more secure lock be installed on the storage locker, and the Secret Service carried out the request.
Surveillance video footage covering the locker also was given voluntarily to federal authorities. ##
5th in this dirty dozen headline news roundup from the WND NewsCenter to MHProNews is this.
Tulsi Gabbard: Biden is turning America into a 'banana republic'
'Where dictators have federal agencies to act as their own personal goon squads'
By Bob Unruh Published August 11, 2022 at 12:02pm
 Tulsi Gabbard, a former candidate to be the Democrat Party's nominee to the White House, is charging that the party's eventual candidate, Joe Biden, now is turning the United States into a "banana republic."
"Where dictators have federal agencies including law enforcement to act as their own personal goon squads," she said.
In an interview with Fox News' Jesse Watters, just a day after FBI agents raided President Donald Trump's Mar-a-Lago home in Florida, rifling through Melania Trump's clothing and breaking into an empty safe, she warned Americans don't want what Biden is imposing on them.
That would be an "escalating, very dangerous trend of abuse of power."
"These things are what happens in banana republics where dictators have federal agencies including law enforcement to act as their own personal good squads," she said. "This is something that every American should be extremely concerned about."
She continued, "Because this raid is just the latest serious escalation in this disturbing trend we've seen of blatant abuse of power by those in power to not only protect their friends but to target their political opponents or frankly anyone who dares to dissent or challenge, or disagree or even question what this administration is doing and there are a number of examples that we can point to, not only abuse of power within the Department of Justice, within the FBI, our law enforcement agencies, but also the Department of Homeland Security and the IRS.
"You pointed to a few examples already. Look to the FBI investigation of the … of Trump, the Russia hoax that didn't turn out to be anything. You look at the IRS and Lois Lerner directly targeting conservative organizations under the Obama administration. You look at this administration's Department of Homeland Security's creation of a 'Ministry of Truth' to … tell us 'Here's what we say the truth is and is not and what you are allowed to say and what you are not allowed to say.'"
She said, "It's hard to imagine, given how blatant all this is, that this is happening in the United States of America, and that is what is so deeply concerning. It's that we should not as Americans have to be thinking, 'Hey the Biden administration just passed a bill with more big spending, giving the IRS $80 billion to go after entrepreneurs, everyday Americans who are working hard, and hey maybe I should think about what I'm posting on Facebook and if I criticize the administration does that make me a target by this IRS that'll now have thousands more IRSs agents to go after everyday Americans.?'
"These kinds of things should not be running through our minds in a democracy. These things are what happen in banana republics where dictators have federal agencies including law enforcement to act as their own personal goon squads. That's what I'm thinking of as I see this escalating, very dangerous abuse of power by this administration."
Regardless of how you feel about Trump, this FBI raid throws fuel on that fire of distrust and sets a dangerous precedent that reduces our government to being no better than a banana republic, where dictators see federal law enforcement as their own personal goon squad. pic.twitter.com/M9a9Vpgz0Q

— Tulsi Gabbard 🌺 (@TulsiGabbard) August 10, 2022
A report in Just the News revealed that Gov. Ron Desantis, R-Fla., made similar remarks following the raid.
"The raid of MAL is another escalation in the weaponization of federal agencies against the Regime's political opponents, while people like Hunter Biden get treated with kid gloves. Now the Regime is getting another 87k IRS agents to wield against its adversaries? Banana Republic," he wrote. ##
6th of the twelve from our headline, provided by the WND NewsCenter to MHProNews.
Alarm sounded: Democrats will try to KILL Trump if raid fails
'I would not put assassination beyond these people'
By Bob Unruh Published August 9, 2022 at 11:41am
 Are Democrats in power in Washington under the Joe Biden administration capable of trying to assassinate President Donald Trump to prevent him from running in 2024?
A report in the Daily Mail reveals that former New York Police Department Commissioner Bernard Kerik believes they absolutely are.
"I would not put assassination beyond these people," he said, if the FBI raid this week on Trump's home fails to lead to criminal charges.
Kerik said he was "deathly afraid" for the former president when federal authorities, weaponized against their political foes by the Biden administration, went to Mar-a-Lago.
Kerik said he feared Democrats have exhausted all their options to try to make sure Trump doesn't run again. House Speaker Nancy Pelosi already has orchestrated two failed impeach-and-remove schemes, one that happened after he left office.
And critics of the Democrats' schemes have said her partisan committee investigating the Jan. 6, 2021, riot at the Capitol essentially is her third barrage against Trump.
Kerik was on The Balance with Eric Bolling, and explained, "If you remember back in 2016, right before he got elected, I was in Washington D.C.
"I was at a couple of different social events, and I hear people talking, they said the Democrats want this guy so bad that they wouldn't put assassination behind it. And I'm gonna tell you something, they've tried impeachment, they've tried another impeachment, they've tried one investigation after another.
"This is about one thing: this is about stopping him from running in 2024. And I'm gonna tell you something, I'm not into conspiracies, I'm not into anti-government rhetoric. This is the first time in my lifetime that I would say I am deathly afraid for Donald Trump. I would not put assassination behind these people."
From the WND NewsCenter to MHProNews is the item below.
What happened the last time Biden had billions to blow on the green agenda?
Remember the Solyndra 'fiasco'?
By WND News Services Published August 11, 2022 at 7:09pm
By Jack McEvoy
Daily Caller News Foundation
The passage of the Democrats' $369 billion climate package will allow President Joe Biden to pour billions of taxpayer money into green energy infrastructure and climate change prevention; despite the failure to effectively administer billions in green funds when he was vice-president during the Obama administration.
The 'American Recovery and Reinvestment Act', passed in 2009 during President Barack Obama's first term, included $90 billion for similar environmental measures, according to White House archives. Then-Vice President Biden was placed in charge of overseeing the Recovery Act's funds, which did not lead to development but instead the loss of massive sums of taxpayer money, according to Biden's campaign website.
"As the architect of the Solyndra fiasco, it's clear Joe Biden's record on managing energy dollars is abysmal," Larry Behrens, communications director of Power The Future, told the Daily Caller News Foundation.
Biden provided a $535 million federal loan to Solyndra, a solar panel company, in September 2009, in an effort to expand renewable energy, according to White House archives. Solyndra went bankrupt in September 2011, meaning that the loan did not go to use, this prompted a Treasury Department investigation into the company's finances, ABC News reported.
The Recovery Act also gave nearly $42 billion to the Department of Energy (DOE) to fund renewable energy infrastructure, environmental cleanup and other climate measures. The Government Accountability Office (GAO) expressed concerns about how the DOE managed the federal money, according to a 2011 report.
GAO reported that it was not clear whether Loan Guarantee Programs (LGP) created jobs, which was an expressed goal of the program, as the DOE "lacked appropriate tools for assessing progress," and found "reporting and quality issues" when it came to assessing job numbers created by green programs. GAO also found that the federal loan program favored some applicants over others.
The report also noted that the DOE received loan applications for at least 68 green projects, but only committed to guaranteeing a loan to one despite the fact that a number of applications, including six that the DOE deemed eligible for funding, were submitted in five years earlier. ##
Trump fundraising shatters records after FBI raid
More money 'in 24 hours' than ever documented
By WND Staff Published August 10, 2022 at 7:52pm
Numerous pundits have warned Democrats that they have created a martyr in dispatching their FBI agents to raid President Donald Trump's Florida home, virtually assuring him of the 2024 GOP nomination for president if he wants it.
That's not all they did, either.
A statement from Eric Trump posted on Truth Social points out that the DonaldJTrump.com organization is "shattering all fundraising records" as a result of reaction to the Department of Justice's latest assault on Trump.
It was the DOJ, after all, that helped Democrats create the now-debunked "Russiagate" conspiracy theory when the 2016 campaign was in full swing.
Now, there apparently are allegations about government documents, but those disputes routinely are handled among lawyers for both sides, without having dozens of gun-wielding agents show up and take over a residence.
Eric Trump's statement said, "Breaking: DonaldJTrump.com is shattering all fundraising records and I'm told has raised more money in the past 24 hours than ever before in recent history! The American people are pissed!"
According to the Gateway Pundit, the fundraising records were falling after "Joe Biden's jackbooted thugs raided Mar-a-Lago."
The report explained President Trump already has accused Biden of having advance knowledge of the military-style assault on his home when he was not there. The staged event was just another indication of the level to which Biden has politicized America's justice system.
Several dozen armed federal officers descended on the residence Monday and ordered staff members, even lawyers, out, then rifled through clothes, offices and breached a safe.
Barack Obama-supporting Judge Bruce E. Reinhart reportedly approved the raid.
In a statement, Trump said, "A horrible thing that took place yesterday at Mar-a-Lago. We are no better than a third world country, a banana republic. It is a continuation of Russia, Russia, Russia, Impeachment Hoax #1, Impeachment Hoax # 2, the no collusion Mueller Report, and more. To make matters worse it is all, in my opinion, a coordinated attack with Radical Left Democrat state & local D.A.'s & A.G.'s."
The actual fundraising figures were not released immediately. ##
Approaching the last of the reports today provided by the WND NewsCenter to MHProNews.
ELECTION 2022
Trump-backed candidates sweep board day after FBI raids Mar-a-Lago
His endorsement record now stands at 192-11
By WND News Services Published August 10, 2022 at 5:41pm
(BREITBART) — Candidates endorsed by former President Donald J. Trump had another immaculate night in statewide and federal races Tuesday, just a day after the Federal Bureau of Investigation raided Mar-a-Lago. His endorsement record now stands at 192-11.
Businessman Tim Michels, who served as a U.S. Army ranger for 12 years, beat out his opponent, Rebecca Kleefisch, for the Republican gubernatorial nomination in Wisconsin, Dave Wasserman of the Cook Report declared.
As the Milwaukee Journal Sentinel notes, Trump endorsed Michels back in June.
Rounding out our dozen reports is this campaign style video released by the Trump team in the wake of the FBI raid of Mar-a-Lago (MAL). Per WND NewsCenter to MHProNews.
See powerful new Trump speech banned from YouTube!
'We believe this is unmerited censorship'
| | |
| --- | --- |
| | By Bob Unruh Published August 10, 2022 at 5:32pm |
You can now see and hear for yourself what YouTube keeps insisting is "misinformation" from President Donald Trump.
The social-media corporation, which incidentally suppressed that accurate reporting about Hunter Biden and his family cartel's schemes to do business with likely enemies of America just as his father was being voted on in 2020, censored a video from the Faith and Freedom Coalition.
It held its Road to the Majority conference in Tennessee recently, and Trump, who has spoken at the event multiple times, addressed the audience.
Commentator Todd Starnes explained Trump commented on a variety of issues, to an enthused crowd.
"This is censorship, pure and simple," Ralph Reed, the founder of the Faith and Freedom Coalition, told Starnes.
YouTube claimed the speech violated its misinformation policy but the company refused to explain or provide specifics.
It even rejected an appeal from the coalition.
"No doubt that the conservatives were victims of censorship – and for no good reason," Starnes said. "As Ralph Reed pointed out – disagreement does not equate to disinformation."
Starnes pointedly said YouTube can decide what is on its platform, and it has decided "Sex and debauchery meet their standards, but faith and freedom do not."
The speech itself:
'We can lock in a conservative majority for the decade'
Meanwhile, Gingrich was part of a panel with Rep. Kevin McCarthy recently in which he praised the current Republican House leader for preparing to release a legislative agenda prior to the midterm elections in November, Roll Call reported.
Polls indicate the Republicans will retake the House and Senate from Democrats this fall.
"I believe in this next election, this is a 50-year election. Never before are we going to feel this type of opportunity in a year of redistricting," McCarthy said July 26 at the Trump-headlined America First Agenda summit. "We can lock in a conservative majority for the decade."
McCarthy, asked about lessons from the Republicans' takeover of the House in 1994, said his conference will unveil its agenda in September in a move reminiscent of the "Contract with America."
"For the last year and a half, every single one of our members have been part of a task force finding solutions. We've been coming together; we're going to meet tomorrow. We're going to roll part of that out … our commitment to America," McCarthy said. "We're going to go back in August, talking and listening to our constituents, finalize it and roll it out in September."
Gingrich praised McCarthy's effort while criticizing Republicans who prefer to remain on defense, relying on Biden's failures and low approval ratings to win.
"I don't have to be as careful as Kevin. So, look, I think the people who say that are nuts," Gingrich said.
Previewing policies on energy, crime and foreign affairs, McCarthy said Republicans will "withhold money [from] any prosecutor that doesn't uphold the law and picks and chooses who they go to prosecute." ##
Per Human Events, here is the copy of the FBI Warrant used to search the Trump residence at Mar-a-Lago:
https://www.manufacturedhomepronews.com/wp-content/uploads/2022/08/HumanEvents586754620-EXCLUSIVE-Warrant-and-Property-Receipt-from-Mar-a-Lago-FBI-Raid-MHProNews.pdf 
Time to Negotiate 'Long Gone'-Former Official Explains Why FBI Raided Trump, Trump Supporters Voice Outrage – "Unprecedented"–Watergate Analogy, Biden, Clinton Questions; plus MHStock Updates
'Depriving People of Their Rights, Property Until Their Children Wake Up Homeless on the Continent Their Fathers Conquered' – Shocking Case Illuminates U.S. Tragedies; plus Sunday Weekly Recap
Manufactured Housing Builders 'Hit Brakes' as Retailers 'Cancel Orders' But Some Bright Spots per University Research; plus Manufactured Home Community REITs, Manufactured Housing Stock Updates
MHProNews has been saying for over 2 years, business as usual is dead or dying.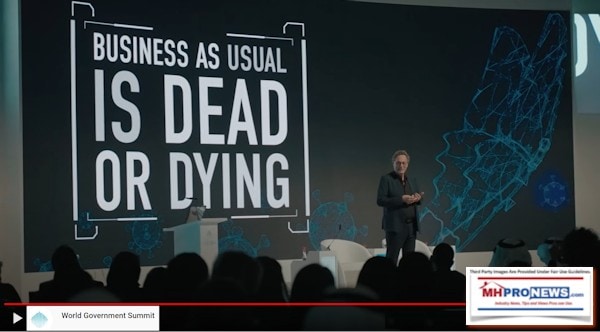 Next up is our daily business news recap of yesterday evening's market report, related left-right headlines, and manufactured housing connected equities.
The Business Daily Manufactured Home Industry Connected Stock Market Updates.  Plus, Market Moving Left leaning CNN and Right-leaning (Newsmax) Headlines Snapshot. While the layout of this daily business report has been evolving over time, several elements of the basic concepts used previously are still the same. For instance. The headlines that follow below can be reviewed at a glance to save time while providing insights across the left-right media divide. Additionally, those headlines often provide clues as to possible 'market-moving' news items.
Market Indicator Closing Summaries – Yahoo Finance Closing Tickers on MHProNews…
Headlines from left-of-center CNN Business – from the evening of 8.11.2022
Streaming wars are over
Obi-Wan Kenobi (Ewan McGregor) in Lucasfilm's OBI-WAN KENOBI, exclusively on Disney+. © 2022 Lucasfilm Ltd. & ™. All Rights Reserved.
Everyone is still battling to win subscribers, but the spending free-for-all has ended
Mortgage rates climb above 5% once again
FTC weighs sweeping new rules on 'commercial surveillance' and Big Data
This tried-and-true investing strategy isn't working
Opinion: The Democrats' sweeping economic package doesn't go far enough for low-income families
These back-to-school items are gonna cost a fortune
Manhattan rents hit record high for the sixth month in a row
A $1,500 'option' is now mandatory on GMC, Buick, and some Cadillac models
Twitter activates election policy enforcement for US midterms
It didn't take long for Meta's new chatbot to say something offensive
Analysis: Elon Musk's antics may finally be catching up to him
McDonald's is starting to reopen in Ukraine
Italians react to Domino's leaving the country
A postman drives a United States Postal service (USPS) mail delivery truck through Washington, DC on August 13, 2021.
The US Postal Service is raising rates for the holidays
Customers leave a Walmart Neighborhood Market on August 04, 2022 in Rohnert Park, California. Walmart plans to lay off hundreds of corporate employees in a restructuring effort after the retailer cut its profit outlook for the second quarter and the remainder of the year.
One key inflation measure fell, but remains painfully high
Nearly half of all teens say they use the internet 'almost constantly,' survey finds
PRIVACY
Nebraska State Capitol
Nebraska teen and mother facing charges in abortion-related case
Snapchat will let parents see their teens' messages
WhatsApp will stop letting people see when you're online
Will facial recognition bans be reversed?
TikTok's ties to China are again under fire
A-LISTERS
MALIBU, CALIFORNIA – DECEMBER 12: Former professional boxer Mike Tyson attends Celebration of Smiles Event hosted by Dionne Warwick on her 81st Birthday to benefit medical charity organization, Operation Smile and The Kind Music Academy on December 12, 2021 in Malibu, California. (Photo by JC Olivera/Getty Images)
Mike Tyson slams Hulu's new series about him: 'They stole my life story'
Nickelodeon star reveals childhood abuse in memoir
WWE reports additional expenses tied to Vince McMahon
Late night shows on FBI's search of Trump's resort
Depp, Heard TikTok trial posts are creating influencers
Headlines from right-of-center Newsmax 8.11.2022
AG 'Personally Approved' Trump Raid, Will Make Warrant Public
Garland criticized "unfounded attacks on the professionalism of the FBI and Justice Department agents and prosecutors." Critics, and Trump himself, have called the raid at the ex-president's estate at Mar-a-Lago a blatant political act intended to spoil a potential 2024 bid for reelection. [Full Story]
Raid on Trump's Mar-a-Lago
Mick Mulvaney: FBI Informant 'Very Close' to Trump | video
Poll: Most GOP Voters Say Raid Increases Desire to Vote
Trump Attorney: FBI Raided Despite Cooperation
Eric Trump: Dad 'Shattering All Fundraising Records' Post-Raid
Kimberly Guilfoyle: Did FBI Plant 'Listening Devices'? | video
Cloud: Trump 'Reinvigorated' by FBI Raid | video
El Salvador's President Blasts FBI Raid on Trump
Judge Gives DOJ Tight Deadline to Answer Request for Warrant
More Raid on Trump's Mar-a-Lago
Newsmax TV
Tenney: Biden's 'Zero Inflation' Claim 'Ridiculous' | video
Cloud: Americans Base Economics on Personal Experience | video
Texas Rep. Harrison: Inflation Numbers No Reason to Celebrate | video
Babin: Trump 'Energized, Fired Up' After Raid | video
Tenney: Expanded IRS Would Be 'Democratic Militia' | video
Dershowitz: DOJ's Trump Warrant Should Be Made Public | video
Cammack: Biden 'Absolutely Terrified' of Trump '24 | video
Stephen Moore: Everything So Expensive, Demand Is Down | video
Newsfront
Russia Struggles to Replenish Its Troops in Ukraine
The prisoners at the penal colony in St. Petersburg were expecting a visit by officials, thinking it would be some sort of inspection. Instead, men in uniform arrived and offered them amnesty – if they agreed to fight alongside the Russian army in Ukraine.Over the following…… [Full Story]
Related Stories
Satellite Pictures Show Devastation at Russian Air Base in Crimea
Ukraine Wants Donors to Give More Money to 'Stop Russia'
Estonia to Ban Russians with Tourist Visas from Entering
Can a Jerusalem Church Solve the Jewish Agency Crisis in Russia?
AG Says He 'Personally Approved' Trump Raid, Will Make Warrant Public
Attorney General Merrick Garland said Thursday that he had [Full Story]
Rupert Murdoch and Jerry Hall Finalize Divorce
Media tycoon Rupert Murdoch and model Jerry Hall have finalized their [Full Story]
Assaults on Mail Carriers Skyrocket as Crime Rates Rise
South Florida mail carrier Travis Garris didn't consider postal [Full Story]
Meta Tweaks A.I. Chatbot Tool After Comments on 'Jews,' Election Conspiracies
Meta, the parent company to Facebook, had an awkward start to its [Full Story]
Survey: Fewer Teens Using Facebook
Fewer teens are using Facebook, opting instead for YouTube, according [Full Story]
FBI Says Armed Person Attempted to Breach Its Cincinnati Building
An armed individual attempted to breach the Federal Bureau of [Full Story]
Democrats' 'Inflation Reduction Act' Is a 'Trojan Horse Bill'
Democrats are celebrating the passage of a gargantuan $740 billion [Full Story] | Platinum Article
NORAD: Russian Aircraft Entered Alaska Defense Zone
Russian surveillance aircraft twice this week flew into an area [Full Story]
Peter Morici: Going Far Left, Biden Has Left Many Voters Behind
President Joe Biden is in deep trouble within his own party. A New [Full Story]
Murder Rates Rose in 2021, but Could Be Headed Down This Year
The U.S. recorded 6% more murders in 2021 than in 2020, according to [Full Story]
Report: 10 Percent of Households Had Net Wealth of $1.3M Before Pandemic
One in 10 households is the U.S. had a net wealth of more than $1.3 [Full Story]
Group: Secret Service Personal Phone Numbers 'Will Likely Be Used' in Probe
The personal phone numbers of U.S. Secret Service members that were [Full Story]
Debra Tice: Biden 'Ready to Engage With Syria' to Bring Son Home
President Joe Biden is "ready to engage with Syria"on bringing home [Full Story]
Video Report: Ron DeSantis to Stump for GOP Candidates
Video Report: Ron DeSantis to Stump for GOP Candidates
Florida Gov. Ron DeSantis will speak in support of GOP candidates at [Full Story] | video
Video Report: Ukraine Forces Say 9 Russian Planes Destroyed in Crimea
Ukrainian forces says nine Russian warplanes were destroyed at an air [Full Story] | video
Mick Mulvaney: FBI Informant 'Very Close' to Trump
Ex-White House acting chief of staff Mick Mulvaney said "somebody [Full Story] | video
Rental Prices in New York City at Record High $3,500, Post-COVID
Rental prices in New York City have soared post COVID-19, reaching a [Full Story]
Iran Planned Killing Pompeo, Bolton
Mike Pompeo, who served as secretary of state in the Trump [Full Story] | video
Report: Washington Gov. Inslee Drops Booster Mandate for State Workers
Washington Gov. Jay Inslee has dropped his COVID-19 booster [Full Story]
Scott Perry: I 'am Not a Target' of an FBI Investigation
In the wake of the FBI's raid on former President Donald Trump's [Full Story]
Gun Violence Soaring in Philadelphia
Gun violence continues to plague Philadelphia, where a total of 322 [Full Story]
Greg Abbott: Texas Will Hire Any 'Dissatisfied' FBI Agents
Texas Gov. Greg Abbott, a Republican, said this week that his state [Full Story]
Florida First Lady DeSantis Offers Model to Help Struggling Families
Florida first lady Casey DeSantis is promoting an effort that brings [Full Story]
Bill to Accelerate Energy Infrastructure Meets GOP Opposition
Legislation designed to accelerate the approval process for [Full Story]
Biden Booed on Vacation by Trump Supporters
President Joe Biden and his family were booed by Trump supporters [Full Story]
Hunter Biden Joins Dad on Family Summer Vacation
Hunter Biden, currently under Justice Department investigation, [Full Story]
US Wholesale Inflation Moderates to 9.8 Percent
Inflation at the wholesale level jumped 9.8% in July from a year [Full Story]
John Bolton 'Embarrassed' Bounty on Him Wasn't Higher
Former U.N. Ambassador John Bolton said he was "embarrassed" that the [Full Story]
Pope Francis Meets Transgender Guests of Rome Church
Pope Francis has met with a fourth group of transgender people who [Full Story]
Gas Dips Below $4 for 1st Time in 5 Months
Gasoline prices dipped to just under the $4 mark for the first time [Full Story]
Finance
Report: 10 Percent of Households Had Net Wealth of $1.3M Before Pandemic
One in 10 households is the U.S. had a net wealth of more than $1.3 million in 2019 just before the pandemic hit, according to a report published by the Census Bureau…. [Full Story]
Soaring Inflation Prompts More Americans to Turn to Food Banks
Robinhood Must Face 'Meme Stock' Market Manipulation Claims
FTC May Crack Down on Consumer Data Collection
US Postal Service Can't Lick Inflation, Seeks to Hike Stamp Prices again
More Finance
Health
Drugstores Rush to Offer Primary Care
Drugstores are moving toward a one-stop shopping experience as they plan to include doctor's visits and health insurance along with selling pharmaceuticals…. [Full Story]
Experts: Widespread Polio Outbreak Not Expected in US
Poll: Almost Half of Teens Almost Always Online
7 Tips to Tame Stress and Anxiety
Gallup: Americans Increasingly Accept COVID-19 as a 'Persistent Part of Life'
MHProNews has pioneered in our profession several reporting elements that keep our regular and attentive readers as arguably the best informed in the manufactured housing industry. Among the items shared after 'every business day' (when markets are open) is our left-right headline recap summary. At a glance in two to three minutes, key 'market moving' news items are covered from left-of-center CNN Business and right-of-center Newsmax. "We Provide, You Decide." © Additionally, MHProNews provides expert commentary and analysis on the issues that others can't or won't cover that help explain why manufactured housing has been underperforming during the Berkshire era while an affordable housing crisis and hundreds of thousands of homeless in America rages on. These are "Industry News, Tips, and Views Pros Can Use" © features and others made and kept us the runaway #1 in manufactured housing trade publisher for a dozen years and counting.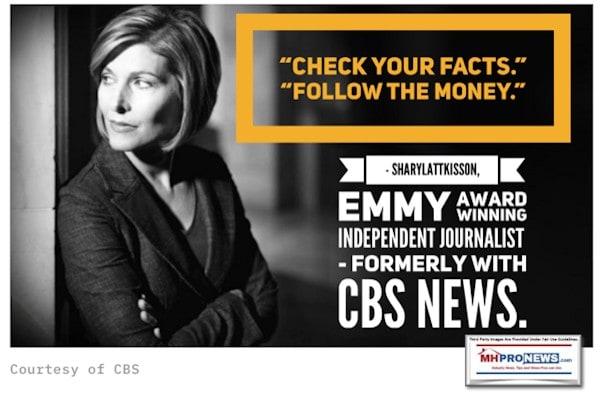 Manufactured Housing Industry Investments Connected Equities Closing Tickers
Some of these firms invest in manufactured housing, or are otherwise connected, but may do other forms of investing or business activities too.
NOTE: The chart below includes the Canadian stock, ECN, which purchased Triad Financial Services, a manufactured home industry lender
NOTE: Drew changed its name and trading symbol at the end of 2016 to Lippert (LCII).
NOTE: Deer Valley was largely taken private, say company insiders in a message to MHProNews on 12.15.2020, but there are still some outstanding shares of  the stock from the days when it was a publicly traded firm.  Thus, there is still periodic activity on DVLY.
'Blackrock Weaponizing ESG'– State AGs Probe MHCommunities Owner, Private Equity Giant Blackrock on Possible Antitrust, Securities, Fiduciary Violations, See AGs' Document; plus MHStocks Update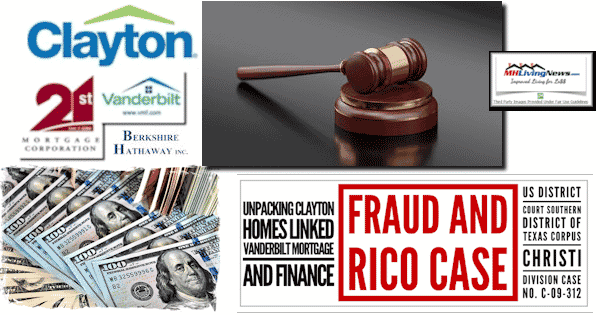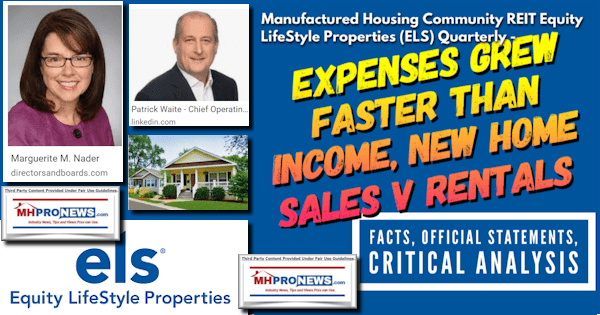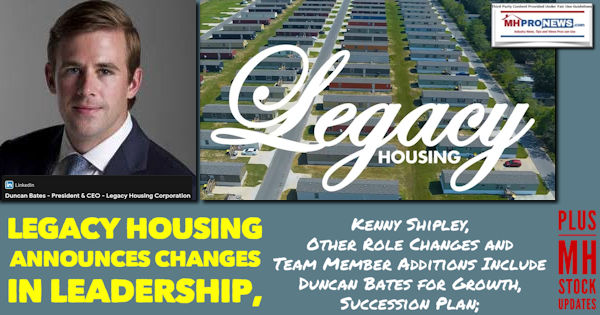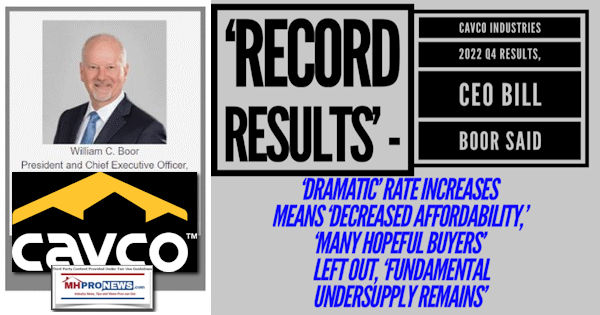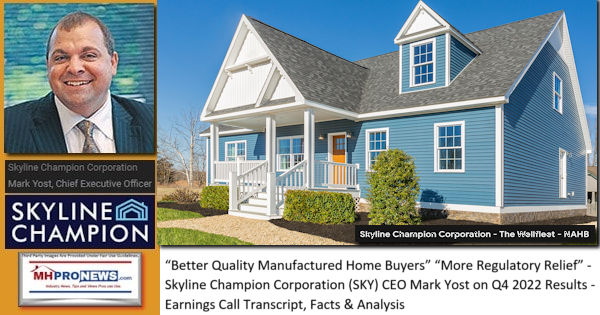 Manufactured Home Communities (a.k.a. 'Mobile Home Parks' – SIC) – Exploring UMH Properties; Fellow Manufactured Housing Institute Member Yes! Communities Suits and Settlements; plus MH Markets Updates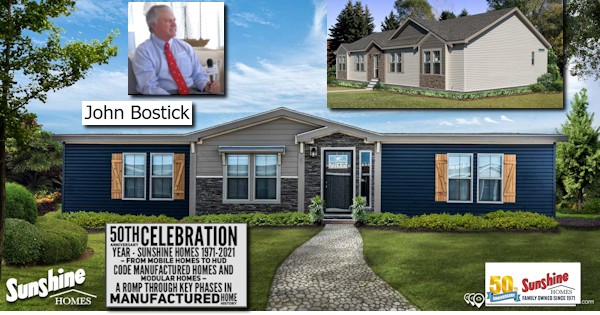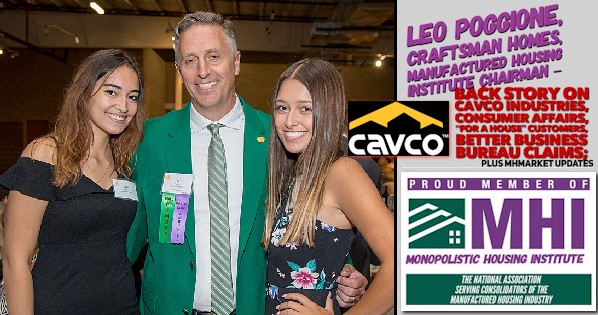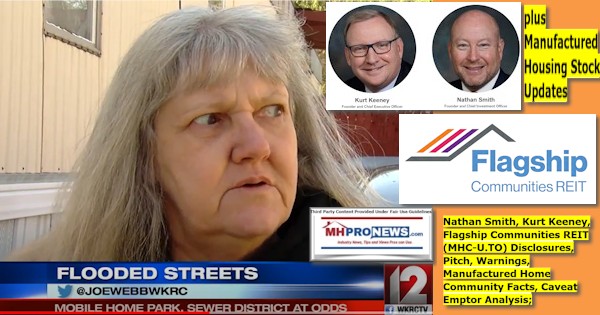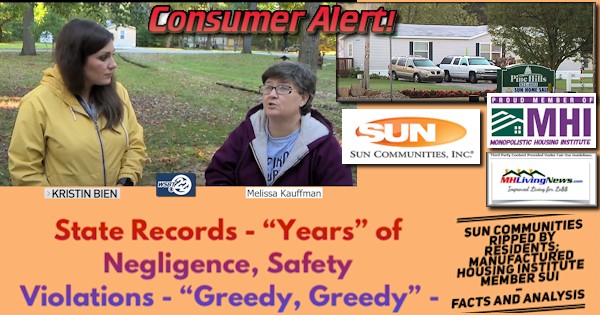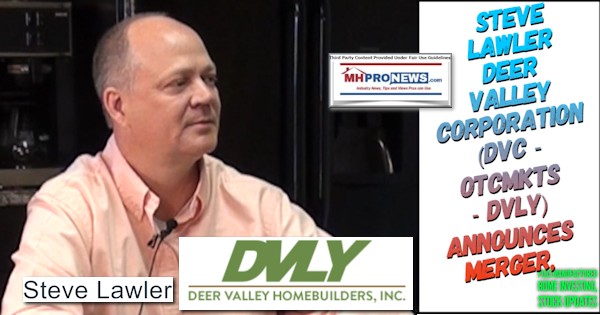 2022

…

Berkshire Hathaway is the parent company to Clayton Homes, 21st Mortgage, Vanderbilt Mortgage and other factory-built housing industry suppliers.


·

LCI Industries, Patrick, UFPI, and LP each are suppliers to the manufactured housing industry, among others.




·

AMG, CG, and TAVFX have investments in manufactured housing related businesses.

For

insights from third-parties and clients about our publisher

, click here.


Enjoy these 'blast from the past' comments.

MHProNews. MHProNews – previously a.k.a. MHMSM.com – has celebrated our 11th year of publishing and have completed over a dozen years of serving the industry as the runaway most-read trade media.
Sample Kudos over the years…
It is now 12+ years and counting…
Learn more about our evolutionary journey as the industry's leading trade media, at the report linked below.
· For expert manufactured housing business development or other professional services, click here.
· To sign up in seconds for our industry leading emailed headline news updates, click here.

Disclosure. MHProNews holds no positions in the stocks in this report.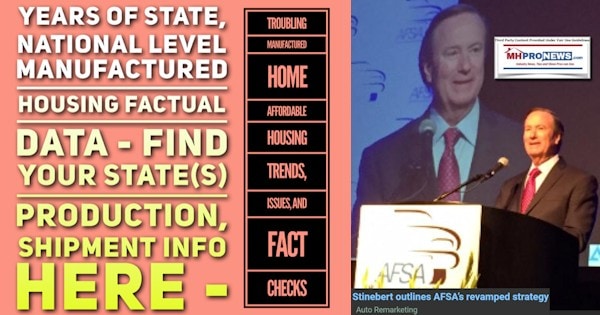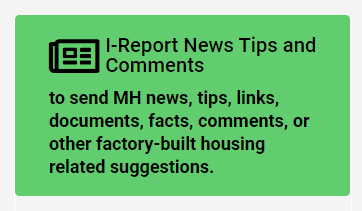 That's a wrap on this installment of "News Through the Lens of Manufactured Homes and Factory-Built Housing" © where "We Provide, You Decide." © (Affordable housing, manufactured homes, stock, investing, data, metrics, reports, fact-checks, analysis, and commentary. Third-party images or content are provided under fair use guidelines for media.) (See Related Reports, further below. Text/image boxes often are hot-linked to other reports that can be access by clicking on them.)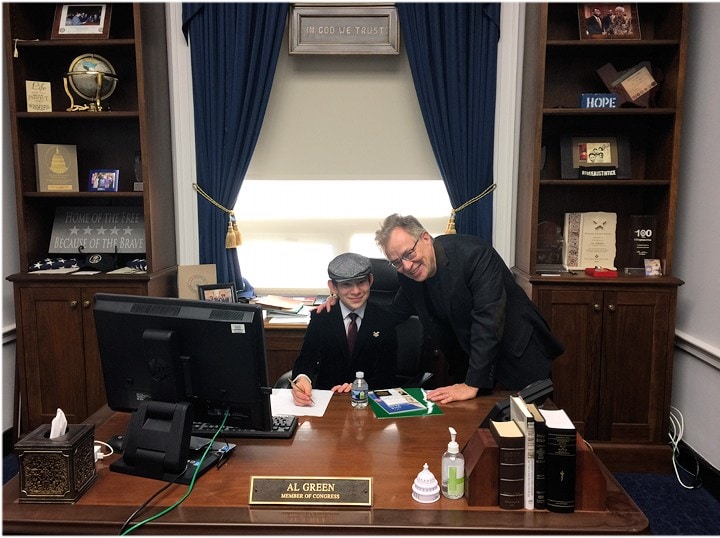 By L.A. "Tony" Kovach – for MHProNews.
Tony earned a journalism scholarship along with numerous awards in history. There have been several awards and honors and also recognition in manufactured housing. For example, he earned the prestigious Lottinville Award in history from the University of Oklahoma, where he studied history and business management. He's a managing member and co-founder of LifeStyle Factory Homes, LLC, the parent company to MHProNews, and MHLivingNews.com. This article reflects the LLC's and/or the writer's position and may or may not reflect the views of sponsors or supporters.
Pew Research Ironically Illustrates Decades of HUD Failure 'Equity Action Plan' 'Small Mortgages' and Manufactured Housing; plus Manufactured Home REITs, Stocks Daily Business News Update