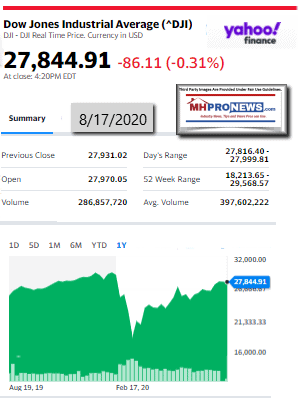 For those who might be tempted to think that the comments from President Donald J. Trump and HUD Secretary Ben Carson are an exaggeration, they should consider the following comment on 8.14.2020 by U.S. House of Representatives Ayanna Pressley, D-Mass., who said the following on Friday.
"Make the phone calls, send the emails, show up." Said Pressley to her followers, adding: "You know, there needs to be unrest in the streets for as long as there's unrest in our lives."
"There needs to be unrest in the streets," which seems to be a reference to the protests that often turn violent that include Black Lives Matter and Antifa members and agitators.
The following is from left-of-center CBS News as their preview of today's Democratic National Convention activities.
The Democratic National Committee (DNC) posted this tweet today, among others.
We've always risen to our country's greatest challenges – and we're ready to do it again.

Tomorrow, we'll kick off the #DemConvention and launch @JoeBiden and @KamalaHarris to victory this fall.

You ready?https://t.co/NEJtNqxFPV pic.twitter.com/YsfpKTTbsH

— 2020 #DemConvention 🇺🇸 (@DemConvention) August 17, 2020
2019 Year-End Totals Reveals Decline in New HUD Code Manufactured Home Production, Shipments vs. 2018
Senator Harris, former Vice President Joe Biden and presumptive Democratic presidential nominee, tweeted this.
.@JoeBiden can unify the American people because he's spent his life fighting for us. And as president, he'll build an America that lives up to our ideals.

I'm honored to join him as our party's nominee for Vice President, and do what it takes to make him our Commander-in-Chief.

— Kamala Harris (@KamalaHarris) August 11, 2020
But keen minds should ask, if Joe Biden has been such an effective leader for minorities for decades, then why are blacks, Hispanics, and others trailing whites in home ownership, income, and other category in cities and states that have been run by Democrats for years?
Right-of-center Fox News reported that Pressley said: "This is as much about public outcry, organizing and mobilizing and applying pressure." which she added.
Sounds like marching orders. Who pulls the strings? #TheMoreYouKnow pic.twitter.com/Aoo5HDDU5d

— Karli 🇺🇸 (@KarluskaP) August 15, 2020
Democratic Debate – Consolidation, Monopolization, Wealth Inequality, 'No One Above Law' and Noteworthy Divisions
MHProNews carefully followed and reported on the 2020 Democratic primary contests. No one in MHVille even came close, last year – as linked reports shown above and below reflect – or this year.
Bernie Takes Front-Runner Status in 2020 Democratic Primary, Bloomberg, Biden Campaigns Snapshots – plus Manufactured Home Investing Stock Updates
While Senator Harris at one time was seen as a rising Democratic star, and drew our MHProNews focus accordingly, in fact she dropped out prior to the first Democratic caucus or primary.
The featured focus segment of this evening's market report. That is found beyond the left-right headline news bullets and 2 of our 3 market snapshots at the close today.
The manufactured housing industry connected stocks are near the end of the report each evening, after the featured focus and the related/recent report links.
Quotes That Shed Light – American Social, Industry, National Issues…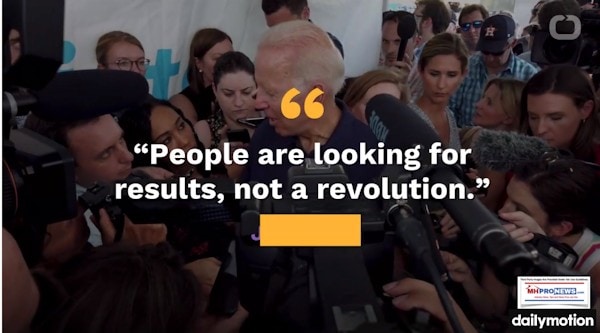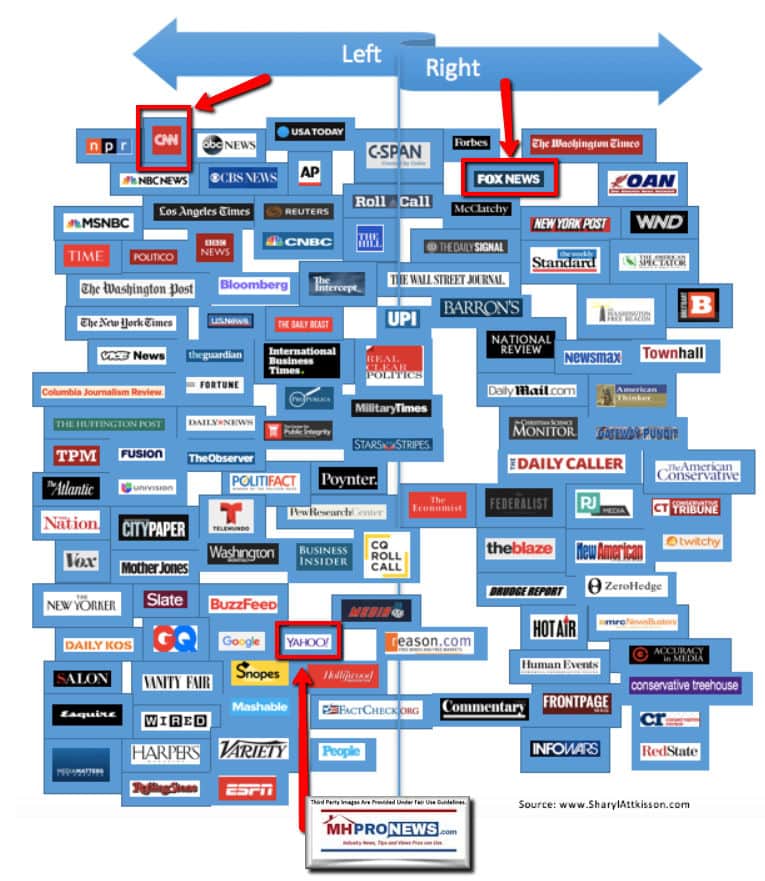 Headlines from left-of-center CNN Business
CEOs are selling stock
NEW YORK, NEW YORK – AUGUST 03: People walk near the Fearless Girl statue and the New York Stock Exchange as the city continues Phase 4 of re-opening following restrictions imposed to slow the spread of coronavirus on August 3, 2020 in New York City. The fourth phase allows outdoor arts and entertainment, sporting events without fans and media production.
That could be a bad sign for the epic market rally
300 Pizza Huts are closing after a giant franchisee goes bankrupt
Robinhood is now worth more than $11 billion
Vaccine maker backed by Bill & Melinda Gates soars 40%
Barrick Gold's stock soars after Warren Buffett's company buys a stake
How much longer can this greed-fueled rally last?
Why you shouldn't use FedEx or UPS to send in your ballot
In 2006, YouTube was giving rise to a new phenomenon: Viral videos
Impossible announces new round of funding as it leans into retail
Nike, Under Armour and Adidas are college football's big losers
Microsoft is resurrecting its 38-year-old flight simulator game
Fiat Chrysler's new Ram 1500 TRX will be the quickest pickup truck ever
You no longer have to wait in a Genius Bar line to get your Mac fixed
Cyberattack shuts down Canadian government accounts
Uber and Lyft could shut down in California this week. It may not help them
A view outside Nasdaq in Times Square during the coronavirus pandemic on May 13, 2020 in New York City. COVID-19 has spread to most countries around the world, claiming over 298,000 lives with over 4.4 million infections reported.
Nasdaq hits fresh record high
Payless is back and opening its first US store in November
A view of Aviation American Gin at the 2018 American Music Awards VIP Lounge, presented by Aviation American Gin, at Microsoft Theater Gold Ballroom on October 9, 2018 in Los Angeles, California.
Ryan Reynolds' gin company to be purchased by the maker of Johnnie Walker and Guinness
MARKETS
REACHING GAMERS
NEW YORK, NY – MAY 12: A soldier, uniform detail, is seen at the 2018 Ellis Island Medals of Honor at Ellis Island on May 12, 2018 in New York City.
The US military's activity on Twitch is increasingly under scrutiny
Did Fortnite just kill the App Store as we know it?
How Facebook is trying to win over ex-Mixer users
Record labels want Twitch to pay up
How the PS5 and the Xbox Series X compare
KEEP SHOPPING
Big brands are trying everything to keep you consuming their stuff at home
American shopping is back to pre-pandemic levels
Walmart will stay open later, joining other chains
These stores won't require customers to wear masks
Why you're already seeing Halloween candy in stores
Headlines from right-of-center Fox Business
ECONOMIES
POLITICS
Connell McShane polls Wisconsin voters as Trump campaign targets undecideds
In downtown Milwaukee, you would hardly know a convention had even been planned.
4 Social Security changes Joe Biden wants to make
TECHNOLOGY
Carnival hit by ransomware attack
POLITICS
Trump pledges tax credits for US firms that bring jobs back from China
MARKETS
S&P 500 near record territory as Apple fights for $2T
Barrick Gold soars to 7-year high as Buffett's Berkshire Hathaway takes 21M-share stake
PERSONAL FINANCE
Missing your stimulus payment? IRS reopens window to claim it
STAIRWAY TO SUPREME COURT?
LIFESTYLE
Petition asks top judges to review Led Zeppelin song copyright case
FORD THE WIN
LIFESTYLE
USPS by the numbers: Agency heading for insolvency in late 2021
'BUSINESS MODEL IS BROKEN'
MONEY
USPS by the numbers: Agency heading for insolvency in late 2021
NAME BLAME
MARKETS
Court throws out Tiffany's judgment against Costco over fake 'Tiffany' rings
SHOT OF CONFIDENCE
MARKETS
This breakthrough will fuel stock surge, major market rebound: Goldman
GINNED UP SALE
RICH & FAMOUS
Ryan Reynolds' Aviation gin sells to Diageo for $610 million
FULL STEAM AHEAD
MARKETS
Tesla's China business will boost shares to this price, analyst predicts
CITY NEEDS SAVING
ECONOMY
Charles Payne on 'mass exodus' from NYC: Snowball is turning into 'boulder'
FLIGHT FRIGHT
TRAVEL
Airlines will struggle to schedule crew, pilots for fall trips, expert predicts
STREAM DREAM
TECH
These wireless customers will have free access to video-on-demand platforms
JENNY ON THE BLOCK
REAL ESTATE
J-Rod snags $40M home; neighbors are thrilled about rising property values
ROLLING IN DOUGH
JOBS
Pizza giant to hire more than 20,000 workers across US as sales sizzle
POLITICS
Joe Biden's 2020 tax plan: The key points
LIFESTYLE
Taylor Swift's album 'Folklore' still No. 1 album for third week on Billboard 200 chart
MEDIA
North American box office sees mild bounce after theaters reopen in Canada amid COVID-19 pandemic
TECHNOLOGY
How Google Meet bulked up capacity to meet demand during coronavirus
MONEY
Don't claim Social Security benefits if you can't answer these 3 questions
ECONOMY
Cuomo to allow NY gyms to reopen with coronavirus precautions
OPINION
Donald Trump, Ben Carson: We'll protect America's suburbs
TRAVEL
MSC Grandiosa sets sail, first Mediterranean cruise to do so amid pandemic
ECONOMY
Airlines trying to convince people planes are safe; opposite is happening
POLITICS
How much Snowden made in speaking engagements while in exile in Russia
NEWS
Disney theme park to increase capacity, debut simplified reservation system
LEGAL
American Airlines seeks to toss COVID-19 class-action suit seeking ticket refunds
MARKETS
US approves oil, gas leasing plan for Alaska Wildlife refuge
POLITICS
Trump pushes back on Dem claims he's trying to 'sabotage' the election by 'manipulating' Postal Service
VIDEO
WATCH: Inside the rising cost of violent protests, looting
WEATHER
'Violent' thunderstorms knock out power across San Francisco Bay Area
MONEY
Milwaukee misses Democratic convention: 'It is a gut punch'
ENTERTAINMENT
Ewan McGregor to lose half of his TV and movie fortune in divorce settlement
REAL ESTATE
New York City faces record vacancies, lower rent prices after resident exodus during coronavirus pandemic
WEATHER
TECH
EXCLUSIVE: Trump administration taking new action against Huawei, Commerce Secretary Ross announces
SCIENCE
NASA passes 'big milestone' on way to Mars as Ingenuity helicopter powers up
ECONOMY
Stop & Shop owner doubles down on e-commerce: What that means for you
Market Indicator Closing Summaries – Yahoo Finance Closing Tickers on MHProNews…
Featured Focus –
Where Business, Politics and Investing Can Meet
The HUD Press Room provided the following to MHProNews earlier today. It was originally published in the right-of-center Wall Street Journal.
OPINION: We'll Protect America's Suburbs
We reject the ultraliberal view that the federal bureaucracy should dictate where and how people live.
By President Donald Trump and HUD Secretary Ben Carson
August 16, 2020
The crime and chaos in Democrat-run cities have gotten so bad that liberals are even getting out of Manhattan's Upper West Side. Rather than rethink their destructive policies, the left wants to make sure there is no escape. The plan is to remake the suburbs in their image so they resemble the dysfunctional cities they now govern. As usual, anyone who dares tell the truth about what the left is doing is smeared as a racist.
We won't allow this to happen. That's why we stopped the last administration's radical social-engineering project that would have transformed the suburbs from the top down. We reversed an Obama-Biden regulation that would have empowered the Department of Housing and Urban Development to abolish single-family zoning, compel the construction of high-density "stack and pack" apartment buildings in residential neighborhoods, and forcibly transform neighborhoods across America so they look and feel the way far-left ideologues and technocratic bureaucrats think they should.
We reject the ultraliberal view that the federal bureaucracy should dictate where and how people live. We believe the suburbs offer a wonderful life for Americans of all races and backgrounds when they are allowed to grow organically, from the bottom up. That's how America's suburbs are today—except those that have already been ruined by poor planning and policies.
Every American has a stake in thriving suburbs. The shameful days of redlining are gone, and a majority of the country lives in the suburbs, including majorities of African-Americans, Hispanic Americans and Asian-Americans. America's suburbs are a shining example of the American Dream, where people can live in their own homes, in safe, pleasant neighborhoods. The left wants to take that American dream away from you.
In spite of this remarkable success, a once-unthinkable agenda, a relentless push for more high-density housing in single-family residential neighborhoods, has become the mainstream goal of the left. For eight years under Obama-Biden, HUD pressured Westchester County, N.Y., to change its zoning rules. Although Westchester was never found to have discriminated against anyone, HUD used the threat of withholding federal money to pressure it to raise property taxes and build nearly 11,000 low-income, high-density apartments. Other liberal-run cities and states have also taken up the cause. Minneapolis abolished single-family zoning this year—a few months before it voted to abolish its police force. Oregon outlawed single-family zoning last year. For the past three years, the state senator who represents Speaker Nancy Pelosi's San Francisco has led a push to abolish single-family zoning in California.
Liberals even believe this unprecedented federal disruption of the suburbs is required to battle climate change. They say the suburbs are a problem because of unacceptably high levels of greenhouse gases generated by a family with its own house, a yard, two cars and a dog.
The Biden-Sanders unity platform calls for reimposing the Obama-Biden dystopian vision of building low-income housing units next to your suburban house. Some leading Democrats want to go even further. Sen. Cory Booker and Rep. James Clyburn have introduced a bill that would hold hostage more than $12 billion in federal grants to states for safe roads unless local politicians agree to densify the suburbs. As far as the White House is concerned, this bill is dead on arrival.
America was founded on liberty and independence, not government coercion, domination and control. It would be a terrible mistake to put the federal government in charge of local decisions—from zoning and planning to schools. Our Founders understood this was the path to tyranny.
Americans of all walks of life have voted with their feet and put down roots in the suburbs. Across income segments and demographic groups, households have higher rates of homeownership in the suburbs than in urban centers. Decades of liberal governance have tragically made many urban cities unaffordable and others unlivable, unable to provide for their citizens' basic needs in housing, public safety and education.
While we fight every day to restore our cities' greatness with innovative means like opportunity zones, the left opposes us on rebuilding the economy, on law and order, and on school choice. We won't let them export their failures to America's suburbs. We will save our cities, from which these terrible policies have come, and we will save our suburbs.
Mr. Trump is President of the United States. Dr. Carson is Secretary of Housing and Urban Development.
###
MHProNews published this related report linked below on the above as part of our industry-leading coverage on the events that matter to industry professionals, investors, affordable housing advocates and others.
Racially Charged Play for White Votes? Or Pragmatic Step? HUD Secretary Carson's AFFH Rule Announcement Has Affordable Manufactured Housing Implications
Triad Financial Services, Pam Danner, ObamaNation Federal Hiring Exposé, Affordable Manufactured Housing Reality Checks
Other political and policy related reports are linked above and below.
2019 Year-End Totals Reveals Decline in New HUD Code Manufactured Home Production, Shipments vs. 2018
'Premeditated Fraud on FISA Court,' Former FBI Attorney Pleads Guilty – See Charging Document – in Ast U.S. Attorney John Durham Probe, plus Manufactured Housing Investing, Stock Updates
Related, Recent, and Read Hot Reports
"Anyone with eyes can see what's happening," "The American people are being told a lie by the media." Plus, Manufactured Housing Investing, Stock Updates
2019 Year-End Totals Reveals Decline in New HUD Code Manufactured Home Production, Shipments vs. 2018
"We are trained Marxists." – Black Lives Matter (BLM) co-founder Patrisse Cullors, "Deception and Misdirection" – Capital Research Center
Warren Buffett Declared "Class Warfare," Buffett Says Fellow Billionaires – "We're Winning"
Black Lives Matter – the Nonprofit, Black Lives Matter – the Slogan, Black Man Dies – the Costly and Deadly Reality 
Warren Buffett, George Soros, Jeff Bezos, Strategic Ally Bill Gates Rails Against "Outrageous" Free Speech from Dissenting Views to Gates Foundation, Dr. Fauci
Oxfam Report – "Pandemic Profiteers Exposed" – Small Businesses Slide or Fail as Giants Grow, Everyday People Harmed – 'Usual Suspects' Oxfam Names Include Ties to Bill Gates, Warren Buffett, George Soros
Terror Tactics 1960s-1999 vs 21st Century Terrorist Attacks – Cops, Shops, Workers, Christians, Believers vs Wall Street, Silicon Valley, Marxists, Atheists, Terrorists, Leftist Billionaires – Sunday Weekly Headline Review
Grapes of Wrath – Massive Foreclosure, Evictions Wave Looms, Threatens Housing, Usual Suspects-Gates, Buffett, Soros Lurk in Rigged System – Aspen Institute, COVID19 Eviction Project Plot
'Stop Trump!' Group Supported by Billionaires Soros, Buffett, Gates Vows to Defeat President Trump in 2020
The Party is Over, So What's Next? Corruption and Evil Boils Down to This. Plus, Sunday Weekly Headlines Review
Manufactured Housing Industry Investments Connected Closing Equities Tickers
Some of these firms invest in manufactured housing, or are otherwise connected, but may do other forms of investing or business activities too.
NOTE: The chart below includes the Canadian stock, ECN, which purchased Triad Financial Services, a manufactured home industry lender
NOTE: Drew changed its name and trading symbol at the end of 2016 to Lippert (LCII).
Summer 2020…
Berkshire Hathaway is the parent company to Clayton Homes, 21st Mortgage, Vanderbilt Mortgage and other factory built housing industry suppliers.
· LCI Industries, Patrick, UFPI, and LP each are suppliers to the manufactured housing industry, among others.
· AMG, CG, and TAVFX have investments in manufactured housing related businesses. For insights from third-parties and clients about our publisher, click here.
Enjoy these 'blast from the past' comments.
MHProNews. MHProNews – previously a.k.a. MHMSM.com – has celebrated our tenth anniversary and is in year 11 of publishing.
Learn more about our evolutionary journey as the industry's leading trade media, at the report linked below.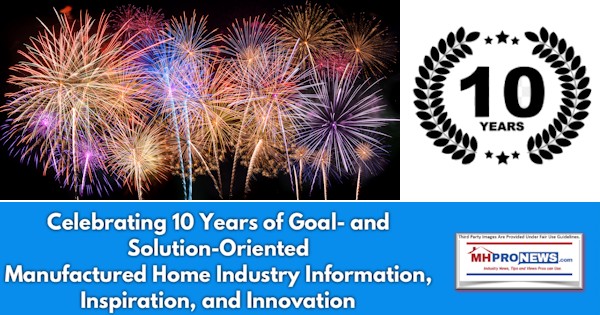 · For expert manufactured housing business development or other professional services, click here.
· To sign up in seconds for our industry leading emailed headline news updates, click here.

Disclosure. MHProNews holds no positions in the stocks in this report.
2019 Year-End Totals Reveals Decline in New HUD Code Manufactured Home Production, Shipments vs. 2018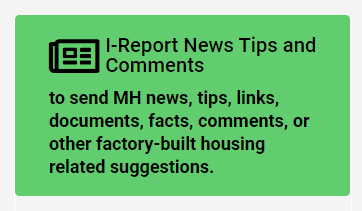 That's a wrap on this installment of "News Through the Lens of Manufactured Homes and Factory-Built Housing" © where "We Provide, You Decide." © (Affordable housing, manufactured homes, stock, investing, data, metrics, reports, fact-checks, analysis, and commentary. Third-party images or content are provided under fair use guidelines for media.) (See Related Reports, further below. Text/image boxes often are hot-linked to other reports that can be access by clicking on them.)
By L.A. "Tony" Kovach – for MHLivingNews.com.
Tony earned a journalism scholarship and earned numerous awards in history and in manufactured housing. For example, he earned the prestigious Lottinville Award in history from the University of Oklahoma, where he studied history and business management. He's a managing member and co-founder of LifeStyle Factory Homes, LLC, the parent company to MHProNews, and MHLivingNews.com. This article reflects the LLC's and/or the writer's position, and may or may not reflect the views of sponsors or supporters.