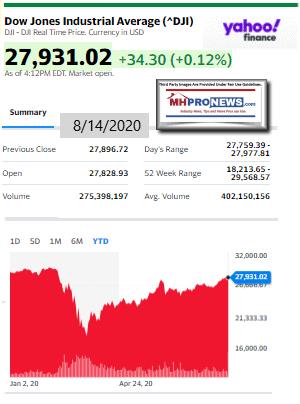 Right-of-center Fox News host Sean Hannity said on his radio show today that what occurred in 2016 was a "premeditated fraud on a FISA court" in order to authorize and effort to "spy on" the Trump Campaign.
The left-of-center New York Times said that "A former FBI lawyer [Kevin Clinesmith] will plead guilty to falsifying a document as part of the" investigation by "John H. Durham, the United States attorney for Connecticut…" Durham was tasked with "examining the roots of the Russia investigation…" which senior members of the Trump Administration say involved corruption on the part of senior members of the Obama Administration.
Left-of-center USA Today and Yahoo Money said that "The case against Kevin Clinesmith is the first to be brought by federal prosecutor John Durham, appointed last year to review the origins of the investigation into Russia's interference in the 2016 election."
Clinesmith's lawyers said their client "deeply regrets" his actions involving work on surveillance applications for Page submitted to the secret Foreign Intelligence Surveillance Court.
"It was never his intent to mislead the court or his colleagues as he believed the information he relayed was accurate," his attorneys said in their statement. "But Kevin [Clinesmith] understands what he did was wrong and accepts responsibility."
Specifically, Clinesmith has been charged with altering an email in 2017 used to support a surveillance warrant. The altered email indicated that Page had not served as a source for the Central Intelligence Agency (CIA). The original CIA email indicated that Page had indeed been a contact for the agency.
American Greatness said on 8.13.2020 that: "Biden's Ukraine Problem Isn't Going Away," and noted that "Plenty of Biden bombshells could come to light through Senator Ron Johnson's committee, the Justice Department, and conservative media over the next several weeks."
Democrats are concerned that Attorney General William Barr has an "October Surprise" waiting in the wings. Most mainstream polling shows Joe Biden ahead of the incumbent, President Donald J. Trump, by about 7 to 8 points.
President Trump's campaign has called into question the accuracy of those polls several times, saying Republicans are under sampled and pointing to other questionable practices. That lashing against polling has included the Fox News poll, which like others, have favored presumptive Democratic presidential nominee Joe Biden for weeks on end.
That said, Fox News released a different type of poll that asks, who do you think your neighbors will vote for in 2020? The idea behind the poll, deemed less scientific by some, is it gives the 'hidden' or 'shy' Trump supporter a chance to express their support without specifically naming themselves. That poll showed a 5 point swing in President Trump's favor.
Much of this has been under-reported by the anti-Trump aspects of the mainstream media. It could well play a part in the election process, which will of course impact our industry and all others in America.
While the entire Russia-Trump collusion-illusion, the allegations of illegalities and abuses during 2016-2017 by Obama Administration officials probe to launch the Mueller probe on flimsy or rigged evidence. The actual charging document, which Clinesmith is reportedly pleading guilty to, and related are going to be the featured focus this evening.
The featured focus segment of this evening's market report. That is found beyond the left-right headline news bullets and 2 of our 3 market snapshots at the close today.
The manufactured housing industry connected stocks are near the end of the report each evening, after the featured focus and the related/recent report links.
Quotes That Shed Light – American Social, Industry, National Issues…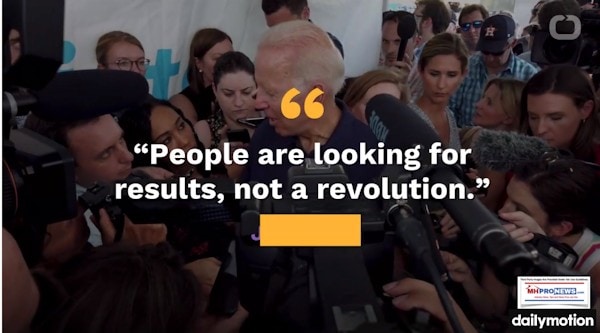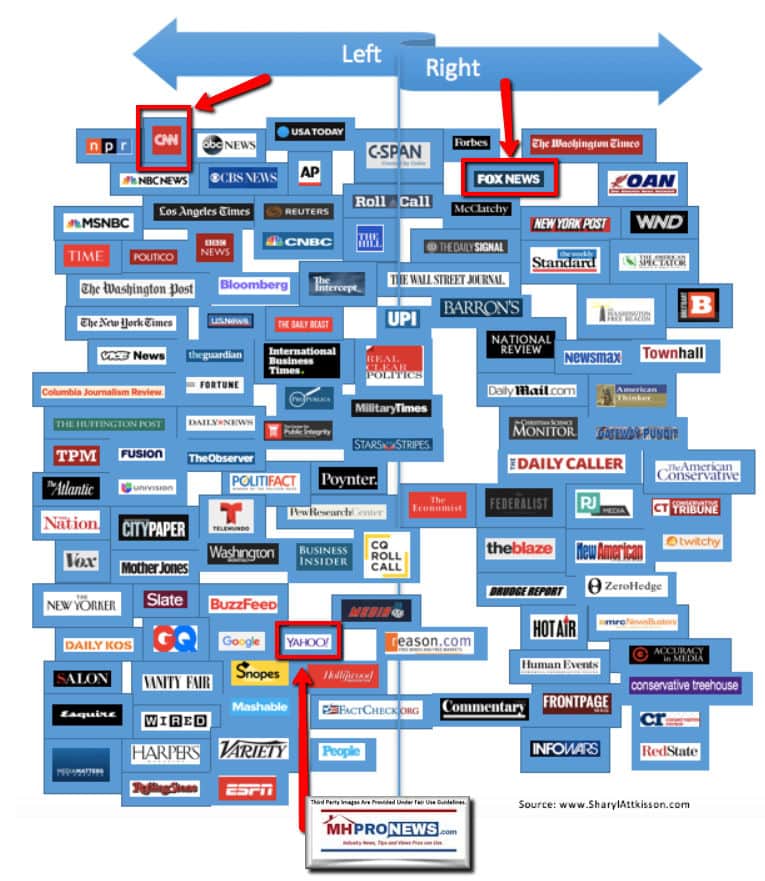 Headlines from left-of-center CNN Business
The future of IBM
A logo of International Business Machines Corp. (IBM) sits on their offices in London, U.K., on Monday, Oct. 29, 2018. IBM's $33 billion purchase of Red Hat Inc. — the world's second-largest technology deal ever — is aimed at catapulting the company into the ranks of the top cloud software competitors.
The 109-year-old company wants to take on Amazon. Here's how it thinks it can do that
American shopping is back to pre-pandemic levels. That's a big deal
This ice cream truck song has a racist past
New US sanctions could slowly strangle Huawei's smartphone business
Hong Kong media tycoon: 'The fight has to go on' after arrest
Fortnite's maker sues Apple and Google after the game was removed from both app stores
'China's Netflix' is being investigated by the SEC for alleged fraud
QAnon is conspiratorial, dangerous, and growing. And we're talking about it all wrong.
Even TikTok has a white supremacy problem
Michigan plans to redesign a stretch of road for self-driving cars
Former talk radio host who pushed conspiracy theories hired by US global media agency
Are you quitting work to take care of your kids right now? Share your story
Bill Gates and his wife Melinda Gates introduce the Goalkeepers event at the Lincoln Center on September 26, 2018, in New York.
Bill and Melinda Gates-backed coronavirus vaccine maker soars in Wall Street debut
People wearing face masks walk by a light box of American flag at Times Square on April 12, 2020 in New York City.
See which states have been hardest hit by the pandemic
A view of Penn State Nittany Lions helmets on the sidelines during the second half of the game between the Penn State Nittany Lions and the Rutgers Scarlet Knights at Beaver Stadium on November 30, 2019 in State College, Pennsylvania.
College football's absence could devastate college towns
MARKETS
AN UNCERTAIN FALL FOR SPORTS
Pac-12 logo on the field during the NCAAF game at Sun Devil Stadium on November 09, 2019 in Tempe, Arizona. The Trojans defeated the Sun Devils 31-26. (Photo by Christian Petersen/Getty Images)
Other sports may be doomed without college football
DraftKings gets ready for a strange football season
Sports networks have a whole lot of airtime to fill
What it's like covering the weirdest NBA season ever
'Virtual fans' fill baseball stadiums this season
THE END OF OFFICE CULTURE?
Rendering of REI's campus in Bellevue, Washington
REI to sell new, unused headquarters to shift to remote work
Zillow exec: Why we changed our minds on remote work
Meeting hell has gotten worse
Covid-19 takes elevator anxiety to the next level
These companies are working from home until 2021
Headlines from right-of-center Fox Business
MONEY
Trump directs Treasury to ready 2nd round of checks, blames Dems for delay
Trump said he's prepared to ask the Treasury Dept. and Small Business Administration to reopen the Paycheck Protection Program.
TRUMP: 'I am ready to send more money to States and Local governments…'
MONEY
Will Joe Biden back Kamala Harris' push for $2,000 monthly stimulus checks?
NEWS
Hollywood producer emerges as key figure in alleged NRA financial abuses
RETAIL
Retailers launch coalition to fight counterfeits on Amazon
Amazon cuts delivery contract jobs with 7 companies
MONEY
Congress 'miles apart' on stimulus deal: What are the sticking points?
HOME BUSINESS
REAL ESTATE
15,000-acre ranch for sale includes olive oil brand sold at Whole Foods
'WE NEED TO TAKE ACTION'
POLITICS
Mitt Romney sounds alarm over state of Social Security and Medicare funding
CASH CRUNCH?
ECONOMY
Why most people likely won't get full amount of Trump's jobless aid boost
$200 MILLION 'SCHEME'
CRIME
3 Medicare mistakes to avoid
STEER CLEAR
PERSONAL FINANCE
3 Medicare mistakes to avoid
MIXED TRADING
MARKETS
Stocks search for direction after Congress breaks without stimulus deal
PRESIDENTIAL VISIT
POLITICS
Trump will travel to see brother Robert at New York hospital
ADDED COST
LIFESTYLE
Cardi B spent $100G on coronavirus testing to film new music video 'WAP'
GRADUAL RECOVERY
ECONOMY
Americans skipping mortgage payments fall below 4M
LIFESTYLE
Coronavirus' impact on air travel hurts these states the most, study finds
POLITICS
Commerce Secretary Ross: The Census Bureau is not shortchanging the count
REAL ESTATE
Home prices climb to record in coronavirus pandemic as buyers seek space
LIFESTYLE
RZA teams up with Good Humor ice cream for new jingle because of popularized truck tune's 'racist roots'
PERSONAL FINANCE
IRS wants to tax daily fantasy sport wagering
LIFESTYLE
Social distancing robot delivering items to hotel guests
LIFESTYLE
Instagram influencer credits this as 'huge reason' for her business success
HEALTH
New coronavirus cases in US surpass this level for second straight day
MARKETS
Senator calls on China to repay $1.6 trillion of century-old debt
POLITICS
Durham probe: Ex-FBI lawyer to plead guilty in first criminal case arising from review, attorney says
ECONOMY
Consumer sentiment ticks up in August
MARKETS
Retail sales rise in July, but fall slightly short of expectations
NEWS
US Postal Service's mail truck is getting a makeover — see the finalists
SPORTS
Barstool boss Dave Portnoy reveals his 'top of my list' dream hire is this NBA legend
LIFESTYLE
Reopening school during coronavirus means sneeze guards on desks and digital thermometers at the door
POLITICS
Trump warns these Biden policies would cause 'long-lasting depression'
RETAIL
REI to sell brand-new headquarters outside Seattle, embrace 'new normal' of remote work
LIFESTYLE
HEALTH
Coronavirus task force official on whether masks should be mandated
MONEY
5 credit card benefits you probably have but don't know about
Market Indicator Closing Summaries – Yahoo Finance Closing Tickers on MHProNews…

Featured Focus –
Where Business, Politics and Investing Can Meet
Former FBI lawyer Kevin Clinesmith will plead guilty to making a false statement in the first criminal case arising from U.S. Attorney John Durham's review of the investigation into links between Russia and the 2016 Trump campaign, two sources close to the matter tell Fox News.
The charging document from the Justice Department is found linked here.
There are reasons to believe that Clinesmith will be cooperating with the Department of Justice (DOJ) against others who would have been involved with purported fraud perpetrated on a FISA court. While there was grounds for a probe of Russian interference in the 2016 election, what was never demonstrated was any link between that interference and the Trump campaign. None of those charged or convicted in the Mueller probe were for the supposed purpose of the investigation, namely, the evidence-free claim that the Trump campaign colluded in any way with Russia.
Attorney General William Barr said on Fox News' Hannity on 8.13.2020 that "There are two different things going on, Sean." Barr added that "I said the American people need to know what actually happened, we need to get the story of what happened in 2016 and '17 out. That will be done."
"The second aspect of this is, if people crossed the line, if people involved in that activity violated criminal law, they will be charged. And John Durham is an independent man, highly experienced, and his investigation is pursuing apace. There was some delay because of COVID, but I'm satisfied with the progress and I've said there are going to be developments, significant developments, before the election," said Barr.
"But we're not doing this on the election schedule," Barr added. "We're aware of the election. We're not going to do anything inappropriate before the election. But we're not being dictated to by this schedule." That may be a disappointment to the president and his supporters, but it is an understandable posture and statement to maintain the appearance of objectivity.
Barr added, "What's dictating the timing of this are developments in the case."
President Donald Trump reacted to the recent developments regarding the probe into the origins of the Russia investigation at a news conference Friday.
MHProNews Analysis and Commentary
The 2020 campaign, not unlike the 2016 race, is a jump ball, whatever the polling says. In 2016, MHProNews projected days before the voting that President Trump had a path to victory, simply by making the necessary adjustments in the internals of mainstream polls over and under-sampling.
The advantages of the Biden-Harris campaigns are many. Much of the mainstream media is 'in the tank' against the Trump-Pence ticket, which makes it de facto pro-Biden-Harris.
Much of the big Wall Street money, along with big tech, and other billionaires, are supporting Biden-Harris.
Facebook, Google, and Twitter leadership – admitted or not – favor Biden-Harris. That alone might be enough for a serious edge, as the Creepy Line documentary and related reports made clear.
On the Trump-Pence side, there are in theory certain benefits to incumbency. One example is the announcement this week that the UAE and Israel are going to normalize relations, in a deal brokered by the Trump Administration. It is a significant move, the first of its kind in the Middle East since the Jordan-Israeli accords some 26 years ago.
The argument can be made that pre-pandemic the Trump Administration's track record was so solid that he could have coasted to re-election. But that could be ancient history if the public doesn't largely feel that the president did no serious wrong in handling the pandemic.
One of the wild cards are developments like the Clinesmith plea. It is common for such a plea to include cooperation against others involved in the purported conspiracy against the Trump campaign. If that is the case, that could be important.
But if that doesn't occur, that means that much of what will decide the election could boil down to pandemic and post-COVID19 economic recovery perceptions.
Finally, it is an open question if the Trump team will begin to expose the kinds of issues on a consistent basis that are linked below. To learn more, see the related reports.
Related, Recent, and Read Hot Reports
"We are trained Marxists." – Black Lives Matter (BLM) co-founder Patrisse Cullors, "Deception and Misdirection" – Capital Research Center
Warren Buffett Declared "Class Warfare," Buffett Says Fellow Billionaires – "We're Winning"
Black Lives Matter – the Nonprofit, Black Lives Matter – the Slogan, Black Man Dies – the Costly and Deadly Reality 
Warren Buffett, George Soros, Jeff Bezos, Strategic Ally Bill Gates Rails Against "Outrageous" Free Speech from Dissenting Views to Gates Foundation, Dr. Fauci
Oxfam Report – "Pandemic Profiteers Exposed" – Small Businesses Slide or Fail as Giants Grow, Everyday People Harmed – 'Usual Suspects' Oxfam Names Include Ties to Bill Gates, Warren Buffett, George Soros
Terror Tactics 1960s-1999 vs 21st Century Terrorist Attacks – Cops, Shops, Workers, Christians, Believers vs Wall Street, Silicon Valley, Marxists, Atheists, Terrorists, Leftist Billionaires – Sunday Weekly Headline Review
Grapes of Wrath – Massive Foreclosure, Evictions Wave Looms, Threatens Housing, Usual Suspects-Gates, Buffett, Soros Lurk in Rigged System – Aspen Institute, COVID19 Eviction Project Plot
'Stop Trump!' Group Supported by Billionaires Soros, Buffett, Gates Vows to Defeat President Trump in 2020
The Party is Over, So What's Next? Corruption and Evil Boils Down to This. Plus, Sunday Weekly Headlines Review
Manufactured Housing Industry Investments Connected Closing Equities Tickers
Some of these firms invest in manufactured housing, or are otherwise connected, but may do other forms of investing or business activities too.
NOTE: The chart below includes the Canadian stock, ECN, which purchased Triad Financial Services, a manufactured home industry lender
NOTE: Drew changed its name and trading symbol at the end of 2016 to Lippert (LCII).
Summer 2020…
Berkshire Hathaway is the parent company to Clayton Homes, 21st Mortgage, Vanderbilt Mortgage and other factory built housing industry suppliers.
· LCI Industries, Patrick, UFPI, and LP each are suppliers to the manufactured housing industry, among others.
· AMG, CG, and TAVFX have investments in manufactured housing related businesses. For insights from third-parties and clients about our publisher, click here.
Enjoy these 'blast from the past' comments.
MHProNews. MHProNews – previously a.k.a. MHMSM.com – has celebrated our tenth anniversary and is in year 11 of publishing.
Learn more about our evolutionary journey as the industry's leading trade media, at the report linked below.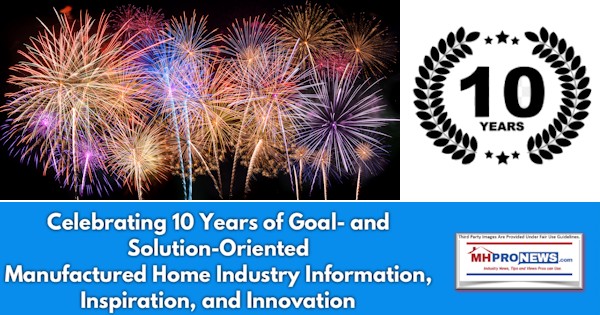 · For expert manufactured housing business development or other professional services, click here.
· To sign up in seconds for our industry leading emailed headline news updates, click here.

Disclosure. MHProNews holds no positions in the stocks in this report.
2019 Year-End Totals Reveals Decline in New HUD Code Manufactured Home Production, Shipments vs. 2018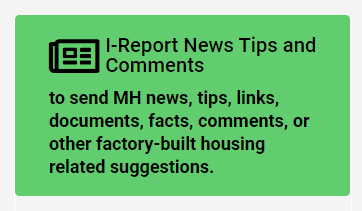 That's a wrap on this installment of "News Through the Lens of Manufactured Homes and Factory-Built Housing" © where "We Provide, You Decide." © (Affordable housing, manufactured homes, stock, investing, data, metrics, reports, fact-checks, analysis, and commentary. Third-party images or content are provided under fair use guidelines for media.) (See Related Reports, further below. Text/image boxes often are hot-linked to other reports that can be access by clicking on them.)
By L.A. "Tony" Kovach – for MHLivingNews.com.
Tony earned a journalism scholarship and earned numerous awards in history and in manufactured housing. For example, he earned the prestigious Lottinville Award in history from the University of Oklahoma, where he studied history and business management. He's a managing member and co-founder of LifeStyle Factory Homes, LLC, the parent company to MHProNews, and MHLivingNews.com. This article reflects the LLC's and/or the writer's position, and may or may not reflect the views of sponsors or supporters.