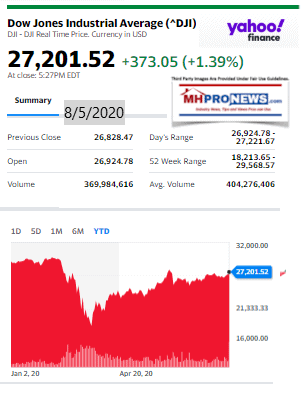 Combat veteran John James won his primary GOP contest in MI. That sets the stage for him to face off against Democrat Senator Gary Peters for Michigan's Senate seat in the rapidly approaching November 3, 2020 general election.
James' win was is in some ways the polar opposite of the victory in Missouri yesterday of what left-of-center CNBC called nurse "Cori Bush, who became active in the Black Lives Matter movement following the 2014 police killing of Michael Brown in Ferguson, Missouri."
The Black Lives Matter Movement didn't suddenly arise in the Trump Administration era. Rather, it began during the Obama Administration, as the CNBC reference suggests.
This video is from left-of-center ABC News.
James Twitter feed has these posts, which will be contrasted with posts about BLM's Bush.
America is the only country where you can go from slave to Senator in 4 generations & poverty to prosperity in 1. I am the result of the American Dream because of others' sacrifices. The next chapter will take all of us working together to build a better future for our kids. pic.twitter.com/eNVwiDXngY

— John James (@JohnJamesMI) July 20, 2020
"I can do all things through Christ who strengthens me" – Phil 4:13. Two years ago, we had to fight to win the primary. This year, we ran unopposed. Two years ago, we were down double digits. This year, the race is virtually TIED! Praise God. He has brought us so far. pic.twitter.com/vAWpDmkAXK

— John James (@JohnJamesMI) August 5, 2020
Cori Bush earned plaudits from several progressive, socialist, and further left Democrats. Self-described Democratic Socialist Senator Bernie Sanders is one of them.
Congratulations to @CoriBush on her primary victory tonight! She is a true progressive who stands with working people and will take on the corporate elite of this country when she gets to Congress. pic.twitter.com/Q3hJGasjXe

— Bernie Sanders (@BernieSanders) August 5, 2020
Here is another plug from a socialist Sanders supporter, Representative Alexandria Ocasio-Cortez (AOC) (NY-D).
Absolutely incredible.

Congratulations, @CoriBush – YOU accomplished this w/ the people of Ferguson & #MO1.

You've shown that the power of grassroots, mass-movement politics is stronger than gatekeepers & big money – it's about advancing the tide of justice whose time has come. https://t.co/mYOZKxitEW

— Alexandria Ocasio-Cortez (@AOC) August 5, 2020
Those two results tee up the balance of yesterday's primary voting from both major parties.
The featured focus segment of this evening's market report is found beyond the left-right headline news bullets and 2 of our 3 market snapshots at the close today. The manufactured housing industry connected stocks are near the end of the report each evening, after the featured focus and the related/recent report links.
Quotes That Shed Light – American Social, Industry, National Issues…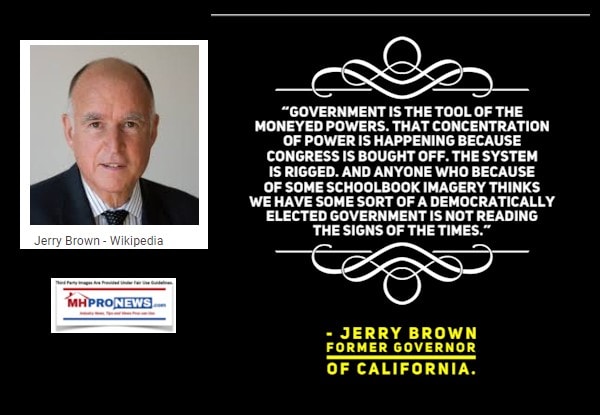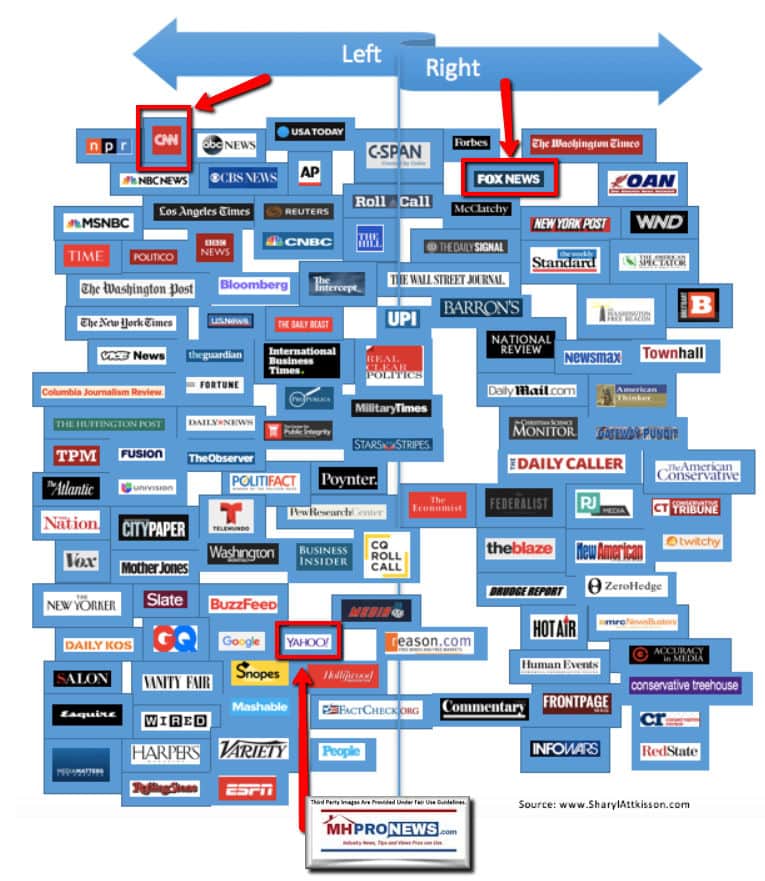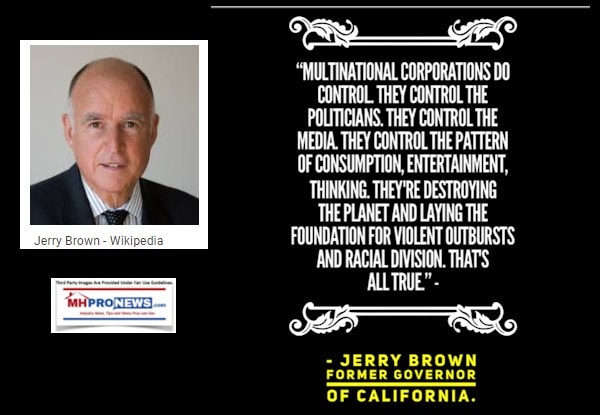 Headlines from left-of-center CNN Business
Skyrocketing prices
A man walks with meat products in his hand as he walks past the packaged ground beef and chicken in the meat department of a grocery store, during the coronavirus pandemic in New York, New York, USA, 06 May 2020. New York City remains the epicenter of the coronavirus outbreak in the USA.
Everything at the grocery store is getting more expensive
The SEC is reportedly investigating Kodak after its stock price exploded more than 2,757%
Nasdaq hits another record high
See the new Samsung Galaxy Note20
PepsiCo's new Mac & Cheese product is made with Cheetos
Kraft mac and cheese is now a breakfast food, apparently
These unknown brands took over store shelves while Purell and Clorox disappeared
Moderna already got $400 million for a Covid vaccine that isn't available
L'Oreal workers are worried they could lose their jobs if they don't return to the office
Former Uber self-driving car exec sentenced to 18 months in prison
A Harvard-trained psychiatrist is on Twitch helping gamers with their mental health
Bill English, co-inventor of the computer mouse, dies at 91
& Other Stories used a racial slur for the name of a hat. Employees are furious
This odd flying metal cylinder is a prototype for Elon Musk's Mars rocket
A construction worker walks through the main domestic terminal ahead of the Fourth of July holiday travel weekend at Hartsfield-Jackson Atlanta International Airport in Atlanta, Georgia, USA, 02 July 2020. The airport has implemented a number of health guidelines as the numbers of air passengers slowly continues to increase. Georgia, like many states in the Southern US, continues to see an upward spike in coronavirus COVID-19 cases and hospitalizations.
America's fragile jobs market recovery appears to be losing steam
Samsung unveils the Galaxy Note 20 and new foldable phone
MARKETS
APPS
Instagram's TikTok copycat Reels is now available in the US
TikTok users are jumping to these other apps
7 tips to make you a Slack power user
Tinder is testing out a video chat feature
Communication app Discord raises another $100 million
IN SHORT SUPPLY
This illustration photo shows a container of Clorox disinfecting wipes in a kitchen in Culver City, California, on April 24, 2020, amid the novel coronavirus pandemic. – Top White House coronavirus advisor Deborah Birx shrank in horror and around the nation comedians sharpened their pens: President Donald Trump had just asked if virus victims couldn't be injected with disinfectant. Even as a new poll shows most Americans wish the former real estate magnate would leave science to the experts, Trump on April 23 evening hit a new high in the annals of amateur presidential doctoring.
Clorox says its wipes shortage is expected to last into 2021
Why it's getting harder to get exact change
America is running out of aluminum cans. Here's why
It's harder to find sale items at the grocery store
America is running out of fireworks
Headlines from right-of-center Fox Business
TAXES
New York City loses hundreds of billions in wealth as rich residents skip town
Many rich residents fled to the suburbs or vacation homes to escape the densely-populated city.
Cuomo shoots down NY millionaire's tax as other states turn to rate hikes
ECONOMY
President Trump weighs executive order imposing stimulus
Small business owners applying for PPP loans have until Aug. 8
MARKETS
Coronavirus unemployment figures artificially inflated by 4M workers
MARKETS
Stocks surge as Nasdaq nears 11K amid coronavirus vaccine progress
Blackstone strikes $4.7 billion deal with Ancestry
OPINION
Rick Scott to Congress: Stop laundering aid money through agencies, give it to needy
TESTING HIS METAL
MARKETS
Biden's 'green stimulus' would send silver soaring to $50: Bank of America
DARTMOUTH A BULLSEYE?
SPORTS
Dartmouth is the blueprint for NFL success in 2020. Yes, Dartmouth.
TIKTOK BID A LOCK?
TECH
Microsoft Corp. in talks with outside investors for a possible TikTok bid
THE PLAY STANDS
NEWS
UConn football team to maintain scholarships despite canceled season
BOUNCE BACK BILL
ECONOMY
WH economist: Relief bill is 'insurance policy' for V-shaped boom
'MARS IS LOOKING REAL'
SPACE BUSINESS
Elon Musk, SpaceX set sights far beyond Space Station with latest rocket
BLAST FROM THE PAST
REAL ESTATE
'LA Confidential' house hits market for $7.5 million
'WE WILL SPEND'
AMAZON
Ex-Amazon worker organizing protest outside Jeff Bezos' NYC penthouse
SIMPLE PLEASURES
FOOD & DRINKS
Cracker Barrel debuts all-new menu items, updates old favorites
A 'ROUTINE' VISIT
SPORTS
NBA player explains making unauthorized trip to strip club
'FOOD' COURT
MEDIA
Judge Judy says she'll literally eat contract on TV if new suit gains traction
ROUGH SEAS
LEGAL
Cruise line held crewmembers 'against their will' without pay, lawsuit claims
INTERNAL REVOLT
MEDIA
Black staffers at Nike objected to airing diversity-themed ad campaign
NO PRICE CUTS
REAL ESTATE
'Edward Scissorhands' family home on the market for $244G
RECALL REPAIRS
PRODUCT RECALLS
Honda recalling 608,000 vehicles in US due to software, backup camera issues
FOOD & DRINKS
New York makes liquor-infused ice cream legal
NBA
NBA's Indiana Pacers, PointsBet sportsbook agree to multiyear partnership
HEALTH
J&J reaches $1B deal with US for COVID-19 vaccine, 100M experimental doses
LIFESTYLE
Lebanon to put some Beirut port officials under house arrest after deadly explosion
LIFESTYLE
Weight Watchers CEO: How Oprah and the 'Quarantine 15' boosted subscriptions
LIFESTYLE
Hotels are tapping into work-from-home, transforming rooms into office spaces
MONEY
Coronavirus fraud losses approach $100M as pandemic scams double
ENERGY
Isaias causes near-historic ConEd outage: How long recovery may take
MONEY
Trump says he may suspend payroll tax collection without Congress: 'I have the absolute right'
MONEY
Cotton: Relief bill must be 'tightly focused' on needs, not 'liberal wish list'
POLITICS
Hawley demands Microsoft cut ByteDance, Chinese Communist Party ties in potential TikTok acquisition
SOCIAL MEDIA
Instagram Reels debuts as competitor to TikTok
MARKETS
The massive amount of money Disney theme parks are estimated to have lost
MARKETS
Richard Branson's Virgin Atlantic airline files for bankruptcy
SPORTS
Tiger Woods focused on winning fifth PGA Championship
SPORTS
NASCAR team shuts down, sells Cup Series charter potentially worth millions
HEALTH
Wedding vendors claim venues are turning a blind eye to coronavirus precautions
TRAVEL
Why this major airline isn't cleaning armrests, seat belts between flights
TECH
Why this may be the only tech giant able to proceed with TikTok purchase
SPORTS
BodyArmor signs NFL's Christian McCaffrey, 6 other sports stars to endorsement deals
TECH
TikTok competitors see surge in downloads as Microsoft weighs acquisition
HEALTH
Clorox wipes shortage expected to drag on as coronavirus drives demand
MARKETS
Walmart gives update on subscription service meant to rival Amazon Prime
RETAIL
Coronavirus wreaking havoc on second most important period for retailers
MARKETS
Wayfair sales surge 84% as coronavirus ignites digital furniture-buying frenzy
MARKETS
US pursuing possible $13B penalty to resolve Purdue Pharma opioid probes
MARKETS
CVS profit gets boost from coronavirus delay in elective surgeries
MONEY
What is the cheapest way to borrow money?
10 Market Indicator Closing Summaries – Yahoo Finance Closing Tickers on MHProNews…
Featured Focus –
Where Business, Politics and Investing Can Meet
MHProNews analysis in brief. President Trump has had a steady stream of pro-Trump candidates that he has supported win among Republicans. Democrats are seeing a continuing drift to the left-wing of their party.
With just 90 days to November 3, 2020, the following is according to CNBC:
Voters in Tuesday's primaries picked the candidates in key Senate races in Arizona and Michigan.
Missouri voted to become the 38th state to expand Medicaid.
Progressive Cori Bush defeated 10-term Democratic Rep. Lacy Clay in Missouri, while Rep. Steve Watkins, who faces illegal voting charges, lost his GOP primary in Kansas to Jake LaTurner.
Here are Tuesday's key results, based on race calls from the AP:
Democratic former astronaut Mark Kelly won his Arizona Senate primary and will try to unseat Republican Sen. Martha McSally in a race to fill the remainder of late Sen. John McCain's term through 2022. McSally is among the most vulnerable senators running this year. Kelly has raised more money than his Republican opponent and has consistently led her in polls.
Republican Army veteran John James advanced to face Democratic Sen. Gary Petersin Michigan's Senate race. The fact that President Donald Trump won the state in 2016 makes it one of the GOP's best pickup opportunities in a challenging year. But recent polls have found a comfortable lead for Peters as Trump loses traction in the state.
The GOP avoided a potential electoral mess in Kansas, where Rep. Roger Marshall defeated former Kansas Secretary of State Kris Kobach in the Republican Senate primary. Republicans see Marshall as a better choice than Kobach, an anti-immigrant candidate who lost the state's gubernatorial race to Democratic Gov. Laura Kelly in 2018. State Sen. Barbara Bollier won the Democratic Senate nomination on Tuesday.
Nurse Cori Bush, who became active in the Black Lives Matter movement following the 2014 police killing of Michael Brown in Ferguson, Missouri, defeated 10-term Rep. Lacy Clay in the Democratic primary for state's 1st Congressional District. Bush, who supports progressive policies such as "Medicare for All" and a Green New Deal, effectively won the blue St. Louis-based seat by prevailing in the primary.
Kansas Treasurer Jake LaTurner unseated Rep. Steve Watkins in the GOP primary for the state's 2nd Congressional District. The first-term congressman was charged in July with voting illegally in 2019, but has denied wrongdoing. LaTurner will face Democratic Topeka Mayor Michelle De La Isla in the general election.
Missouri, a Republican-leaning state where leaders previously declined to expand Medicaid under the Affordable Care Act, voted to boost enrollment in the program. It becomes the second conservative state to vote to expand Medicaid during the coronavirus pandemic, after Oklahoma did so earlier this year.
"We are trained Marxists." – Black Lives Matter (BLM) co-founder Patrisse Cullors, "Deception and Misdirection" – Capital Research Center
Additionally, from the BLM website includes the following statements.
"We affirm the lives of Black queer and trans folks, disabled folks, undocumented folks, folks with records, women, and all Black lives along the gender spectrum. Our network centers those who have been marginalized within Black liberation movements.
We are working for a world where Black lives are no longer systematically targeted for demise."
There is a case being made by the two major parties that each has a dramatically different vision of America that will be front and center on the November 3, 2020 ballots. To learn more background, see the related reports.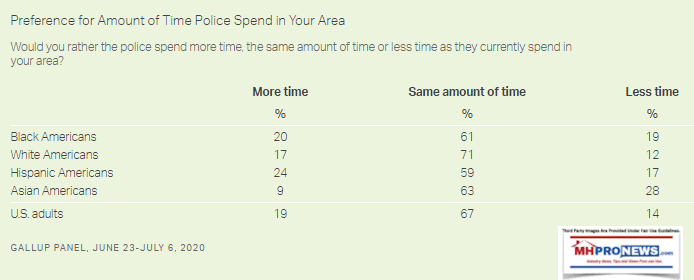 Related, Recent, and Read Hot Reports
U.S. Revolutionary Communist Leader Bob Avakian Endorses Democrat Joe Biden for President, plus Manufactured Housing Investing, Stock Updates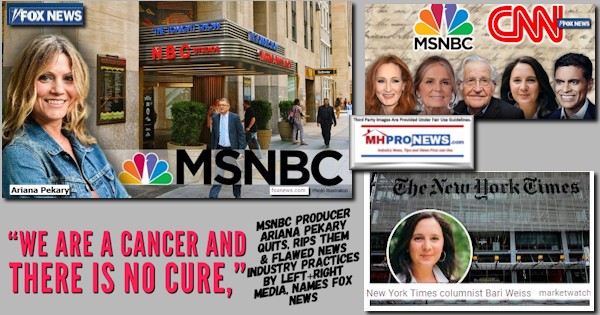 Warren Buffett Declared "Class Warfare," Buffett Says Fellow Billionaires – "We're Winning"
"Madder Than Hell" – Meddling "in Business Deal" – plus Sunday Weekly Headlines Review
Black Lives Matter – the Nonprofit, Black Lives Matter – the Slogan, Black Man Dies – the Costly and Deadly Reality 
Dark Money-Billionaires Buffett, Gates, Soros Funding Black Lives Matter, Antifa – Named by AG Barr in Riots, Looting – Hijacking Peaceful George Floyd Death Racial Justice Protests
Bernie Sanders, President Donald Trump, Black Lives Matter Origins, Corporate Ties; plus Manufactured Housing Investing, Stock Updates
History, Financial Ties-Black Lives Matter, Antifa, Billionaires Warren Buffett, Bill Gates & George Soros–Economic, Political Upheaval Spotlighted by Mary Walter, Tony Kovach on Brian Kilmeade Show
Warren Buffett, George Soros, Jeff Bezos, Strategic Ally Bill Gates Rails Against "Outrageous" Free Speech from Dissenting Views to Gates Foundation, Dr. Fauci
Oxfam Report – "Pandemic Profiteers Exposed" – Small Businesses Slide or Fail as Giants Grow, Everyday People Harmed – 'Usual Suspects' Oxfam Names Include Ties to Bill Gates, Warren Buffett, George Soros
Terror Tactics 1960s-1999 vs 21st Century Terrorist Attacks – Cops, Shops, Workers, Christians, Believers vs Wall Street, Silicon Valley, Marxists, Atheists, Terrorists, Leftist Billionaires – Sunday Weekly Headline Review
Grapes of Wrath – Massive Foreclosure, Evictions Wave Looms, Threatens Housing, Usual Suspects-Gates, Buffett, Soros Lurk in Rigged System – Aspen Institute, COVID19 Eviction Project Plot
'Stop Trump!' Group Supported by Billionaires Soros, Buffett, Gates Vows to Defeat President Trump in 2020
The Party is Over, So What's Next? Corruption and Evil Boils Down to This. Plus, Sunday Weekly Headlines Review
Manufactured Housing Industry Investments Connected Closing Equities Tickers
Some of these firms invest in manufactured housing, or are otherwise connected, but may do other forms of investing or business activities too.
NOTE: The chart below includes the Canadian stock, ECN, which purchased Triad Financial Services, a manufactured home industry lender
NOTE: Drew changed its name and trading symbol at the end of 2016 to Lippert (LCII).
Summer 2020…
Berkshire Hathaway is the parent company to Clayton Homes, 21st Mortgage, Vanderbilt Mortgage and other factory built housing industry suppliers.
· LCI Industries, Patrick, UFPI, and LP each are suppliers to the manufactured housing industry, among others.
· AMG, CG, and TAVFX have investments in manufactured housing related businesses. For insights from third-parties and clients about our publisher, click here.
Enjoy these 'blast from the past' comments.
MHProNews. MHProNews – previously a.k.a. MHMSM.com – has celebrated our tenth anniversary and is in year 11 of publishing.
Learn more about our evolutionary journey as the industry's leading trade media, at the report linked below.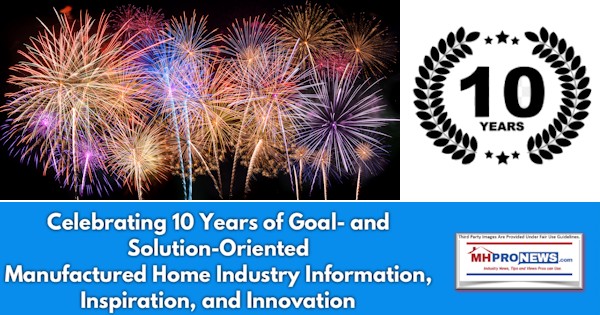 · For expert manufactured housing business development or other professional services, click here.
· To sign up in seconds for our industry leading emailed headline news updates, click here.

Disclosure. MHProNews holds no positions in the stocks in this report.
2019 Year-End Totals Reveals Decline in New HUD Code Manufactured Home Production, Shipments vs. 2018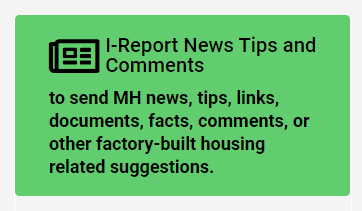 That's a wrap on this installment of "News Through the Lens of Manufactured Homes and Factory-Built Housing" © where "We Provide, You Decide." © (Affordable housing, manufactured homes, stock, investing, data, metrics, reports, fact-checks, analysis, and commentary. Third-party images or content are provided under fair use guidelines for media.) (See Related Reports, further below. Text/image boxes often are hot-linked to other reports that can be access by clicking on them.)
By L.A. "Tony" Kovach – for MHLivingNews.com.
Tony earned a journalism scholarship and earned numerous awards in history and in manufactured housing. For example, he earned the prestigious Lottinville Award in history from the University of Oklahoma, where he studied history and business management. He's a managing member and co-founder of LifeStyle Factory Homes, LLC, the parent company to MHProNews, and MHLivingNews.com. This article reflects the LLC's and/or the writer's position, and may or may not reflect the views of sponsors or supporters.