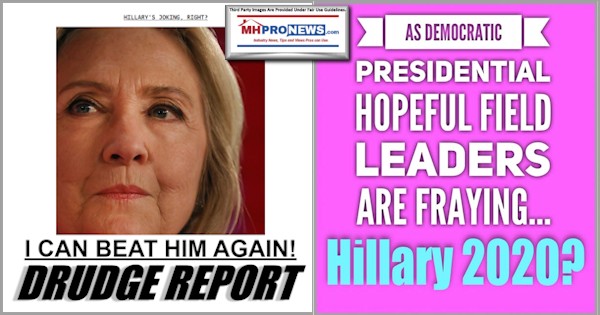 Let's be clear. Matt Drudge and his editors have a sense of humor.
A CNN political commentator Chris Cillizza is not saying former Secretary of State Hillary Clinton is back in the Democratic field for president, but he admits that it is more possible than he previously thought.
Here are the tweets by President Donald J. Trump and the reply by Secretary Clinton that cover the topic.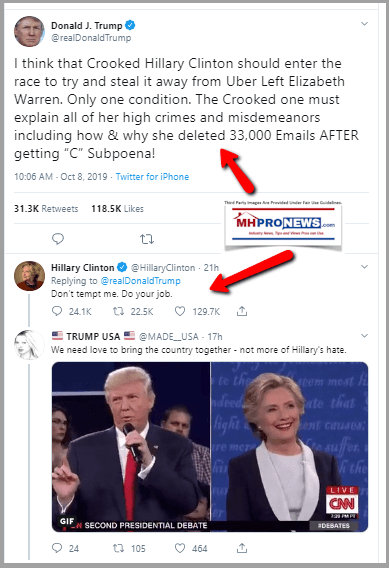 As the Hill's John Solomon's investigative reports are increasingly revealing, the Ukraine scandal is quite the opposite of what House Democrats want the public to believe as they push for impeachment. A House Democratic leader, Rep. Al Green, admitted last spring that impeachment was about beating President Trump in 2020.

Rephrased, it is a arguably a campaign tactic, not a legitimately constitutional effort based upon evidence. Who says? How about the Heritage Foundation's constitutional scholars?
Heritage Foundation Weighs In
In an email to MHProNews, Heritage said the following yesterday. The typo is in the original.'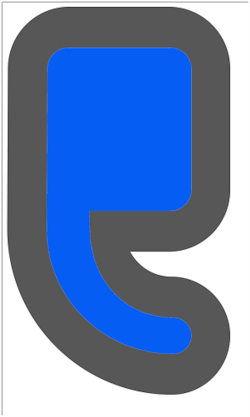 The Constitution is very specific about the impeachment process.
It is in place for extreme circumstances, for "high crimes and misdemeanors." Only two presidents have been impeached in American history. This is not a method for signalling dissatisfaction with a president; we have elections for that.
Here's the reality: too few Americans are familiar with their individual rights guaranteed by the U.S. Constitution, let alone with the rules that govern whether a president should be removed from office. The left succeeds in areas where conservatives fail to engage; we can't cede the Constitution to them…
As you know, if the Left can redefine the Constitution on a whim, our rights are not secure. And if the Left can move the goalposts on what offenses are impeachable,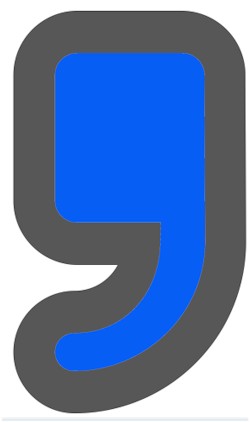 they can remove any conservative president, for any reason they like. That's unacceptable, and to stop them, we need you. 
The Heritage Foundation will defend the Constitution. When you stand with us, you have our promise that we will continually educate lawmakers and the American people about the Constitution, whether it's on the Bill of Rights, or the impeachment process."
Heritage has been involved in the selection process of POTUS Trump's federal court – including Supreme Court – nominees.
Are the Current Top 3 Democratic Contenders Unraveling?
As longtime and detail-oriented MHProNews readers recall, Warren Buffett's Berkshire Hathaway made a deal with the Clinton Foundation to get Clayton Homes units into Haiti.
"Toxic Trailers" – Clayton Homes, Warren Buffett, Kevin Clayton, Clintons – Exposé Videos
There are Democrats who are crossing their fingers hoping that Secretary Clinton doesn't run again, because there is so much political baggage that she is carrying.
Despite the baggage – or perhaps because he thought he could buy access? – Buffett openly supported Secretary Clinton in the 2016 election cycle.
Meanwhile,
Obama-era former Vice President Joe Biden is facing increasing attention for Hunter Biden's business deals in Ukraine and China. Tick-tock, tick tock…
Senator Bernie Sanders (VT-I, who caucuses with Democrats in the Senate) has had a heart attack and admits he will have to cut back on his campaign schedule. Tick-tock, tick tock…
A new faux story claim allegedly spun by Senator Elizabeth Warren is being aimed at the maverick from Massachusetts. An email to MHProNews by the Warren campaign 'explains' – by repeating her prior story – their response to the claim that she's misrepresenting a story about her early teaching career, her pregnancy, and supposedly being dismissed due to that pregnancy. Voters apparently forgave her for the Native American heritage story. As this teaching career/pregnancy/and 'termination' story spreads, will voters forgive this tale told by Warren too? Tick-tock, tick tock…
Then, there is Secretary Clinton, who has never left the stage, as she has mused about why she isn't sitting in the Oval Office.
There are still plenty of Democratic hopefuls out there. Among them is business man and former Congressional Representative John Delaney, who is perhaps the most moderate voice among those still declared in the race.
Meanwhile, some still glance longingly toward Michelle Obama as a possible 2020 Democratic presidential hopeful. But she says she isn't running and won't run. The Obamas bought a home by the Atlantic, apparently not too concerned about the rising of the ocean waters.
The White House and Team Trump Pushes Back Against "Political" Impeachment…
The White House sent the following to MHProNews.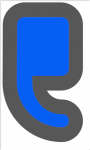 Read the White House's official response to Speaker Pelosi and Democrat leaders
This evening, the White House sent an eight-page letter to Speaker Nancy Pelosi and other House Democrat leaders, responding to the unprecedented, unconstitutional "impeachment inquiry" launched against President Donald J. Trump.
The letter, written by White House Counsel Pat Cipollone, lays out how Democrat leaders designed a politically motivated inquiry that violates the constitutionally mandated due process protections:
You have denied the President the right to cross-examine witnesses, to call witnesses, to receive transcripts of testimony, to have access to evidence, to have counsel present, and many other basic rights guaranteed to all Americans. You have conducted your proceedings in secret. You have violated civil liberties and the separation of powers by threatening Executive Branch officials, claiming that you will seek to punish those who exercise fundamental constitutional rights and prerogatives. All of this violates the Constitution, the rule of law, and every past precedent. Never before in our history has the House of Representatives—under the control of either political party—taken the American people down the dangerous path you seem determined to pursue.
The facts are clear. The House Democrats' "impeachment inquiry," undertaken without a single vote of authorization by the full House—an astonishing breach of precedent—is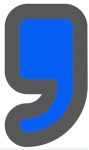 constitutionally invalid and violates both basic due process rights and the separation of powers. By the admission of its own advocates in Congress, it plainly seeks to reverse the election of 2016 and to influence the election of 2020. Not only is there no legitimate basis for the inquiry, but the committees' actions in pursuing it themselves raise serious questions that demand full transparency with the American people…##
The White House letter to Speaker Pelosi and 3 other House Democratic committee leaders is available here is a download.
Depending on what mainstream media you tend to listen to, the president has abused his power, or he was fulfilling his duties. Those two claims clearly are poles apart.
Will the Democratic claims prove credible? Or will they fall apart as Russia collusion did? Tick tock, tick tock…
Stating the obvious, whomever will occupy the White House, plus which party controls which of the two houses of Congress, will make a significant impact on the business climate.
Former President Obama has stated the obvious too when he said that the country is polarized in good measure along mainstream media lines. It is an apt point.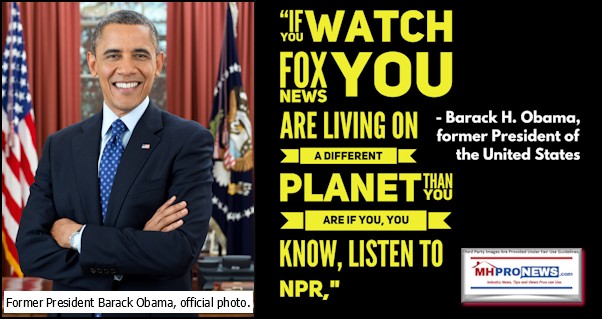 How will this play out in 2020? With Election Day only about 13 months away it looks like another wild ride, much like it was in 2016. MHProNews correctly projected then – using mainstream data – who would win the last time around. It is still too soon to tell. Stay tuned.
See the related reports below and beyond the byline, offers, and notices for more.
As we noted earlier today, for those who follow John Solomon on the Hill, you know that he has doggedly pursued the documents, money trail, and other evidence with respect to purported foriegn interference in U.S. elections.
Newsy, Peeling Back Media Bias, Manufactured Housing Sales, Investing, Politics, and You
In like manner, MHProNews is following the evidence trail in our industry, building facts and 'following the money' for the benefit of readers. Perhaps that is what makes and keeps us the runaway most read in MHVille trade media? Thanks for checking in on this, your final installment today, of your top resource for manufactured home "Industry News, Tips, and Views Pros Can Use," © where "We Provide, You Decide." © ## (News, analysis, periodic entertainment, inspiration, and commentary.)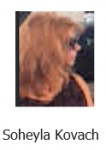 Submitted by Soheyla Kovach for MHProNews.com.
Soheyla is a managing member of LifeStyle Factory Homes, LLC, the parent company to MHProNews, and MHLivingNews.com. Connect with us on LinkedIn here and and here.
Related Reports:
Click the image/text box below to access relevant, related information.
Manufactured Home Communities, Production, Suppliers Investing Alerts – Manufactured Housing Institute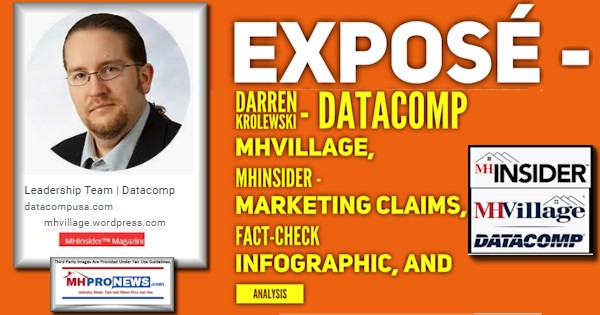 Clayton Homes Exposé – Wall Street Journal, MHVillage, MHInsider, and Statistical Surveys Contradict Clayton Claims – Evidence, Fact Check, Analysis
Republican Senator Wants Study of Manufactured Home Communities, Rent Control
Manufactured Housing Institute 'Studies' Threat of National Rent Control, Allen Shivvies MHI, Berkshire Brands
"One Check Away from Homelessness," HUD Secretary Carson vs. CA Gov. Gavin Newsome, Zoning, and Manufactured Housing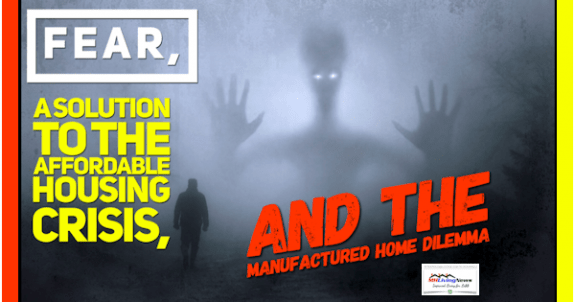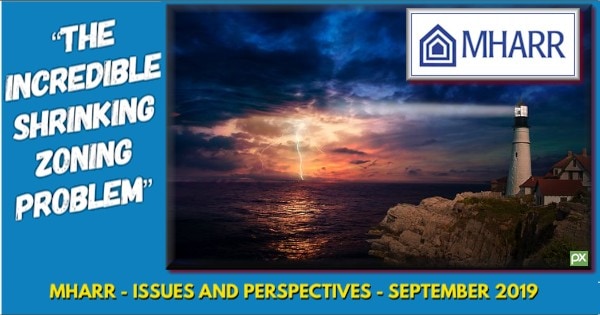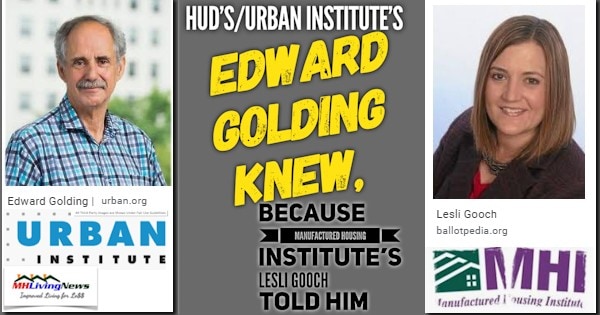 Prosperity Now, Nonprofits Sustain John Oliver's "Mobile Homes" Video in Their Reports
"You're a Gutless Cheat," The Sting, and Manufactured Housing
Does Misinformation Matter? Revealing But Misleading 'News' by MHInsider and the Manufactured Housing Institute?