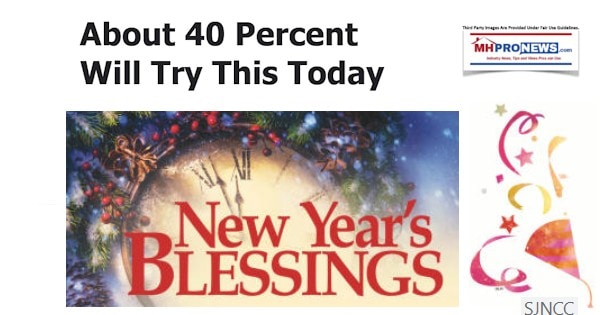 "Studies find about 40 percent of Americans will make a New Year's resolution, but only about 10 percent will actually keep those resolutions," said ClickOnDetroit.
"Some experts have advice on how to help boost the odds of making those new habits stick. Most people throw in the towel on their New Year's resolution by February," according to the same source, which added the following insight. "Experts have said that's not surprising, the biggest roadblock to success is usually getting started."
Just get started. That sounds simple enough, doesn't it?
Nevertheless, Fox29 said that about 10 percent stick to those resolutions. But when you stop and think, all positive changes begin with a plan that is then executed. Having the vision and following through on it are what makes the difference between mere day dreams or turning a mental vision into a lived reality.
The list of possibilities for positive changes are nearly limitless.
But the more common ones include:
breaking some bad habit or forming some new good habits.
It might be a spiritual or moral resolution.
Or a health, diet or fitness related one.
Or there may be some personal or professional goal.
See the survey list below for specifics.
Business professionals may be better suited than many to making a positive plan for real progress and changes. After all, success in business is predicated on correctly reading the landscape and responding to it while navigating the various challenges.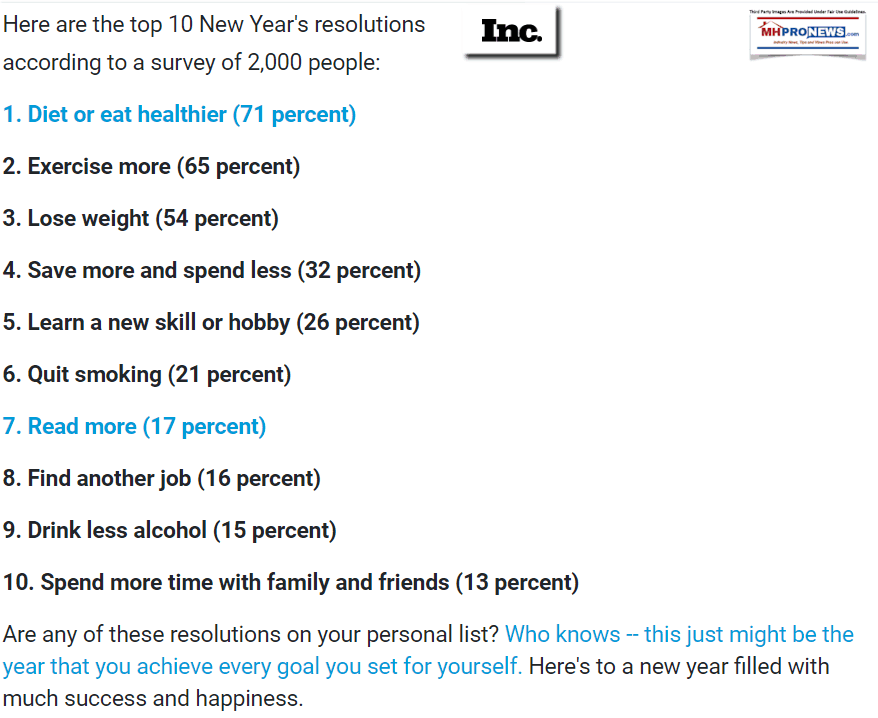 What's certain is this. Manufactured housing is underperforming. The industry's self-proclaimed leaders have seemingly led the industry's independents into a blind alley.
While multifamily housing development is roaring by comparison, the development of manufactured home communities is snoring.
Or when it comes to financing options, why is manufactured housing so limited, given all of the positive research and beneficial laws that have been enacted?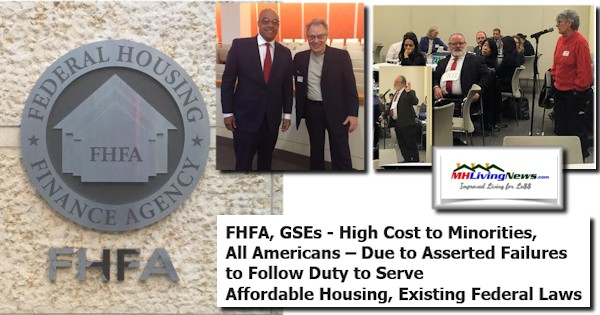 Manufactured housing has the benefits of good laws that are going under-enforced or are actively being perverted and diverted from the original intent of Congress. Click on the reports above, below the linked text-image boxes and following the byline to learn more.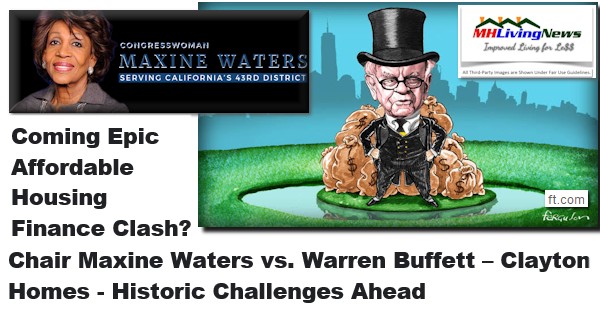 What's the Manufactured Home Industry's Potential?
On the lower side of estimates, manufactured housing should be doing about 5 times more sales at retail than it currently is. On the more energetic side, the upside potential is some 8-10+ times higher, based upon the needs for over 7 million affordable housing units, with replacement and other housing requirements being an additional sum needed annually. Ponder that potential in the markets that you operate in. What has to occur to obtain that sort of outcome?
As 2019 wound toward a close, sign-ups for our free x2 weekly emailed headline news continued to briskly outpace those who dropped off. Investors, federal, state, academics, nonprofits and business professionals' engagement – i.e.: readership – grew significantly too. That's all per third-party sources, and this was already the largest and most popular platform in all of manufactured housing by far.
Keep in mind that while their politics and practices are clearly different, both Warren Buffett and President Donald J. Trump have said that it pays to know all you can about a profession you are interested in.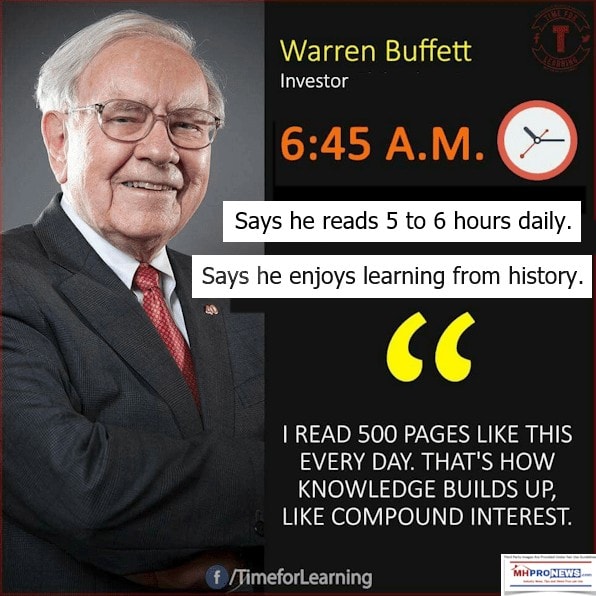 Reading is a key part of that, which Buffett saying he invests some 5 to 6 hours daily in that practice. With all people, organizations and things, it pays to separate the good wheat from the problematic chaff. Give people the credit they are due. Hold people accountable where necessary.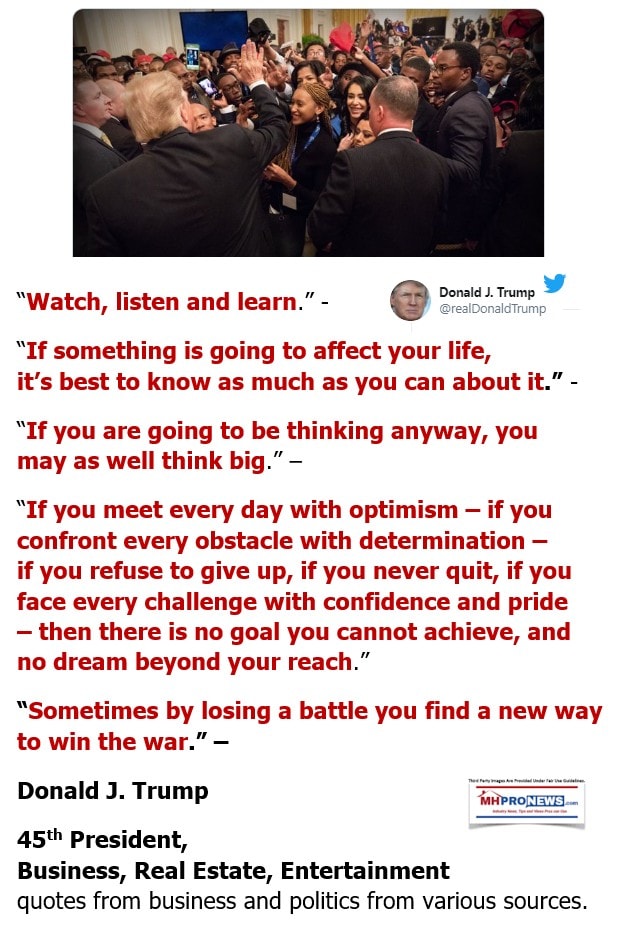 On a different note, Pew Research said that about 55 percent of Americans pray daily. National Review says that it is the highest rate of prayer anywhere in the industrialized world. While most pray during a time of crisis or urgency, we do so at other times too. While researchers say that there is a robust range in the styles of prayer, it is common that a significant majority are doing so weekly. In what may seem at times to be a godless world, introducing the spiritual dimension may provide a much needed lift; as it obviously does so for tens of millions here in the U.S.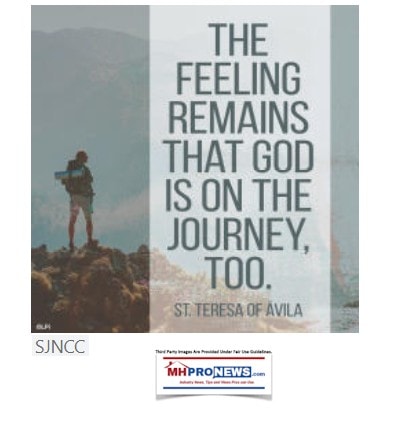 We have some New Year's resolutions of our own.
Stay tuned for more on plans to advance manufactured housing out of its longstanding lethargic, anemic performance. Happy New Year 2020 as we work with others of good will to make this Next 21st Century Decade the best ever.
By the way, every day can be a good day to start a resolution to try anew. Miss an intention or resolution? Just start again.  That journey of a 1000 miles begins with a single step.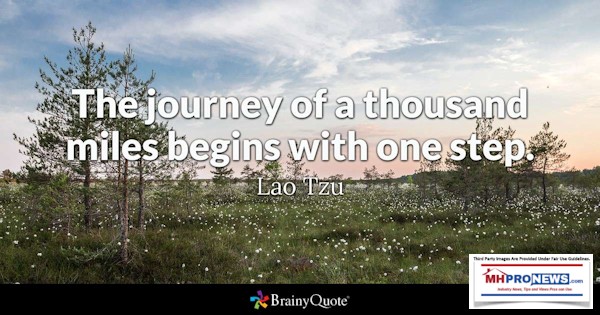 Note that we believe in giving credit wherever and whenever it is due.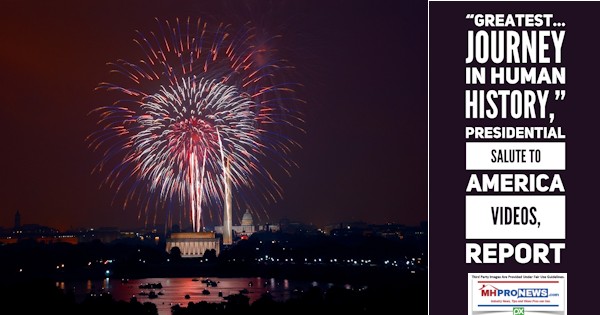 Some believe that positive thinking alone is enough. While that sort of outlook can be useful and important, when was the last time that merely a positive thought stopped a hurricane, tornado or some earthquake?
It isn't negative to be realistic and pragmatic. When it is raining, you grab an umbrella or some rain slick that's available before going outdoors.
Prudent professionals deal with reality, good, bad or indifferent.
As 2019 drew towards its close, it has been a tough year in some ways, as year-over-year shipments of new manufactured homes are perched for a net decline. That's reality.
The ones smiling the most in MHVille are often the consolidators, that's reality too and what does that tell you?
The ones that sing the praises of those who consolidate and who act as their amen corner of consolidators should be identified and kept in mind by every prudent professional and investor. By contrast, like a lighthouse in the storm waters, there are those who seek to shed a beacon of light and hope to navigate the rocks and hidden dangers lurking in the waters.
Happy New Year 2020 from all of us here at your home for manufactured housing "Industry News, Tips and Views Pros Can Use" © where "We Provide, You Decide." © (News, fact-checks, analysis, and commentary.) Notice: all third party images or content are provided under fair use guidelines for media.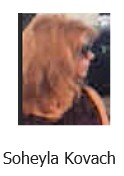 Submitted by Soheyla Kovach for MHProNews.com.Soheyla is a co-founder and managing member of LifeStyle Factory Homes, LLC, the parent company to MHProNews, and MHLivingNews.com. Connect with us on LinkedIn here and here.
Related Reports: Click the image/text box below to access relevant, related information.
National Association of Realtors Pending Sales Compared to Manufactured Housing, plus Manufactured Home Investing, Stock Updates
Sam Zell, Equity Lifestyle Properties (ELS) Statement Raises Concerns for Manufactured Housing Industry, Investors, Officials, Others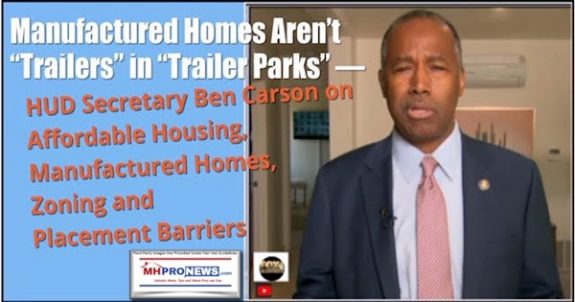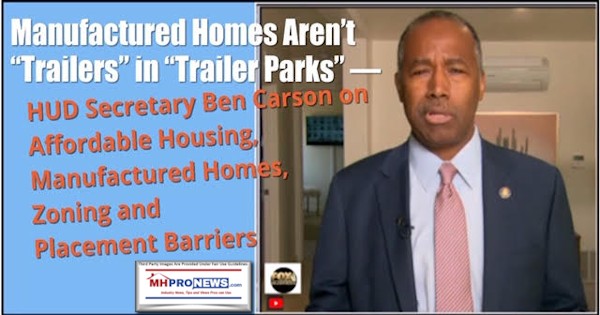 Clayton Homes, 21st Mortgage, MHVillage, Manufactured Housing Institute Leaders Challenged
Publicly Traded Manufactured Housing Firms – Which Source Do You Trust More? Why? MHI, MHARR, Others
Federal Bill that MHI, Prosperity Now, NAMHCO Tout – MHARR Opposes, Why?
Rumble over Anti-MH Law-State Association, Manufactured Housing Institute (MHI), Clayton Homes, and MHARR
Affordable Manufactured Housing's Puzzling Contemporary Condition Revealed by Quotable Quotes from Residents, Professionals, Expert Researchers, Advocates, Public Officials, Graphics, and Reports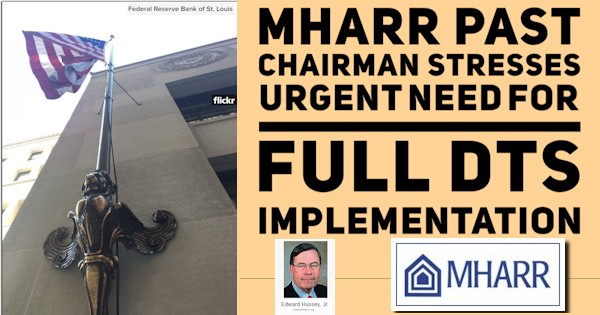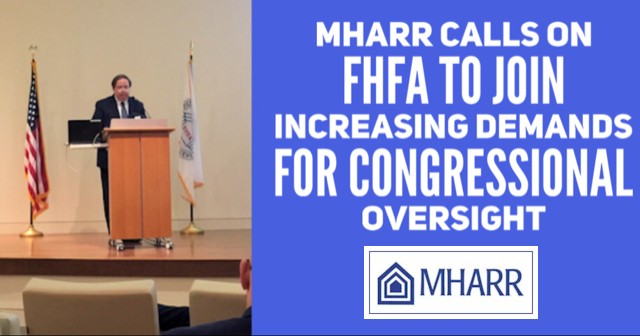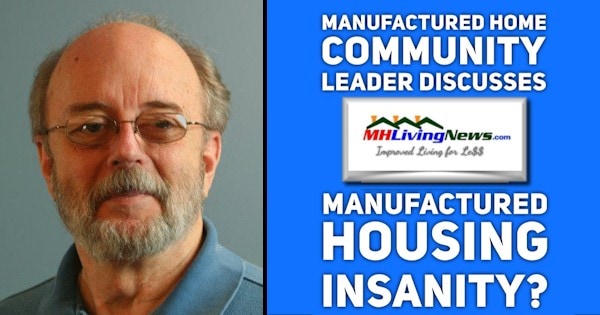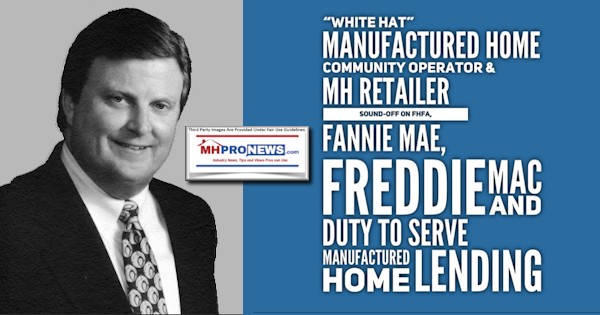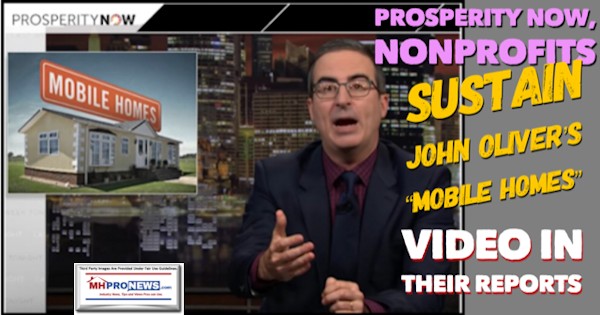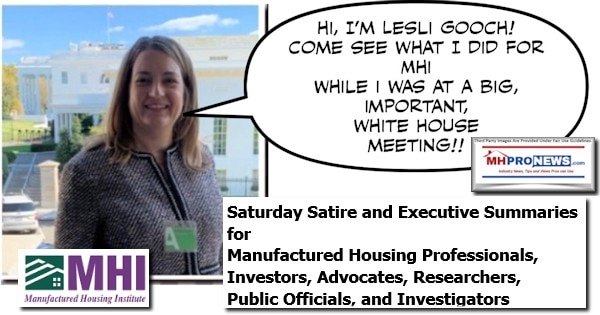 Manufactured Double Talk? Analyzing New Land-Lease Manufactured Home Community Developments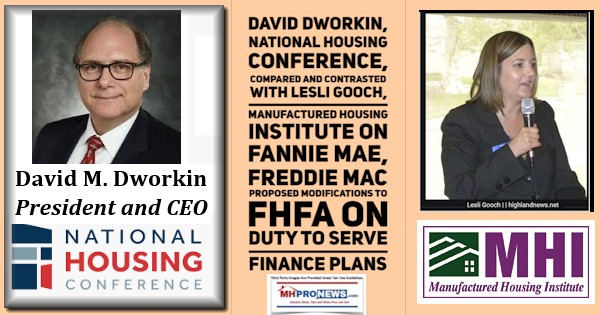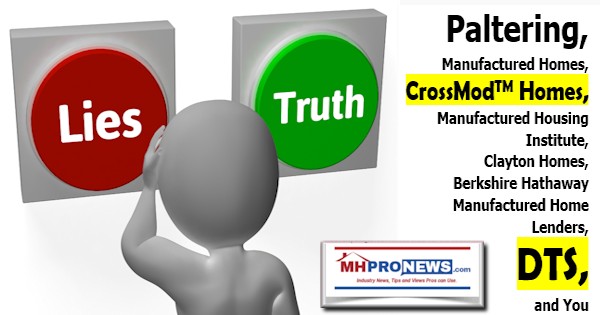 21st Mortgage News Tip – Not Just DTS Chattel Lending Being Diverted, plus Manufactured Home Investing, Stock Updates
Cavco, Sun, ELS Public Statements Point to Problems for MHI, Fannie, Freddie – Public Officials, Investor, Advocates, Professionals Alerts
Netflix's The Irishman, Manufactured Housing Industry Lawyers, HBO's John Oliver Strikes Again – Manufactured Home Sunday Weekly Review 12.22 to 12.29.2019
Are Big VW, Fiat Chrysler, BMW Automotive Lawsuits with SEC Signaling Woes for Publicly Traded Manufactured Housing Institute (MHI) Members?