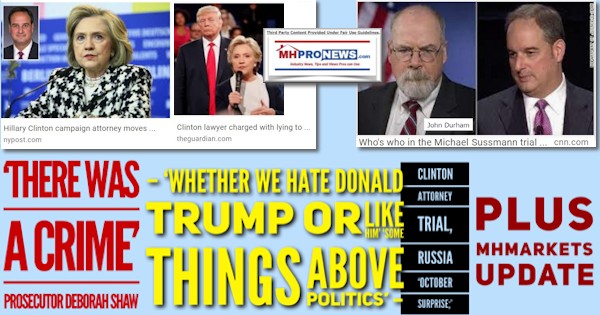 "Michael A. Sussmann is a former federal prosecutor and a former partner at the law firm Perkins Coie, who focused on privacy and cybersecurity law," says left-leaning Wikipedia. "Sussmann represented the Democratic National Committee (DNC)… In September 2021, Sussmann was indicted for lying to the FBI by a grand jury empaneled by special counsel John Durham's investigation into the origins of the FBI Russia probe into possible links between Russian officials and associates of presidential candidate Donald Trump. Sussmann pleaded not guilty to the charge.[1]" CNN said on 5.18.2022 that "Prosecutors say Clinton campaign lawyer [Sussmann] tried 'to manipulate the FBI." That backdrop will be known by millions of Trump supporters but may be 'news' to millions of Democratic loyalists who don't check news from sources that may routinely challenge their party's narrative. With that background the WND NewsCenter report to MHProNews is followed by additional related information, analysis, and then our Daily Business News manufactured housing industry connected equities market updates.
Issues such as this case matter to business because the control of Washington D.C.'s political and legal apparatus clearly impacts the economy and hundreds of millions in a variety of ways. As manufactured housing industry attorney Kurt Kelley previously told MHProNews, the proper operation of the legal system is a cornerstone "for a prosperous Republic." Exhibit A is the significant swing in the economy, inflation, interest rates, foreign and domestic policy between the Trump Administration and the so-called Biden White House.

From WND NewsCenter with permission is the following.
Prosecutors: Hillary lawyer planned Russia hoax as 'October surprise'
High-profile Clinton operatives preparing to testify in trial this week
By Art Moore
Published May 18, 2022 at 7:59pm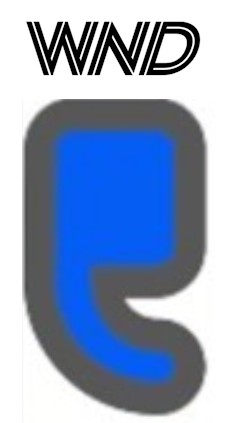 On the eve of the 2016 presidential election, former Hillary Clinton campaign lawyer Michael Sussmann sought to create an "October surprise" by feeding the FBI a bogus story claiming Donald Trump was secretly communicating with the Kremlin through a Russian bank, prosecutors charged in opening statements in Sussman's trial in federal court.
Sussman – who was indicted in special counsel John Durham's probe of the Obama investigation of now-debunked Trump-Russia collusion – is charged with falsely claiming he was operating merely as a private citizen rather than a campaign operative when he gave the information to the FBI.
CBS News reported that among the high-profile witnesses scheduled to testify this week in federal court in Washington, D.C., are former Clinton campaign manager Robby Mook and former Clinton campaign lawyer Marc Elias.
It was Elias who organized the fraudulent Steele "dossier" that along with the Russian Alfa Bank lie helped ignite the Obama administration's Trump-Russia probe.
In court on Tuesday, prosecutors backed the "October surprise" claim by focusing on a Sept. 19, 2016, meeting between Sussmann and then-FBI general counsel James Baker.
Sussmann gave Baker thumb drives and memos purporting to link Trump to the Russian bank.
"There was a crime in all of this: the defendant's lie to the FBI general counsel," said prosecutor Deborah Shaw. "Whether we hate Donald Trump or like him, we have to agree that some things have to be above politics. One of those things is our law enforcement agencies. The other is the truth."
Sussmann's defense shot back, CBS reported.
"You think Mr. Sussmann would throw his career away, his life away, to tell a lie to that guy," they asked the jury, referring to Baker.
Sussmann's defense insisted he contacted Baker to help the FBI prepare for a New York Times story on the data.
"If Michael Sussmann didn't care about the FBI, we wouldn't be here," defense attorney Michael Bosworth told the jury.
He contended the charge against Sussmann is "nonsensical."
However, one of Durham's first witnesses, FBI special agent Scott Hellman, argued Tuesday that knowing where the data comes from "gives me context."
"Do I think it's real and do I trust it?"
Hellman was assigned with investigating potential ties between Trump and Alfa Bank. He said it would have mattered if he had known of the political connections the source had to the data.
"We were told very little about the information if anything at all," he said. ##
Art Moore, co-author of the best-selling book "See Something, Say Nothing," entered the media world as a PR assistant for the Seattle Mariners and a correspondent covering pro and college sports for Associated Press Radio. He reported for a Chicago-area daily newspaper and was senior news writer for Christianity Today magazine and an editor for Worldwide Newsroom before joining WND shortly after 9/11. He earned a master's degree in communications from Wheaton College.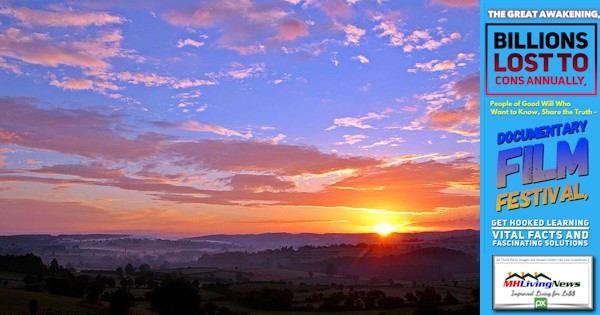 ALG's Rob Romano 'With Inflation Still Above 8 Percent, Why Aren't Interest Rates Rising More?' 'Recession,' '$6 Trillion' New Dollars; plus MHVille Equities Market Updates
Consumer Sentiment Dives As Inflation Roars, Concerns Over Affordable Housing Factor from Coast-to-Coast in USA; plus MHVille Market Updates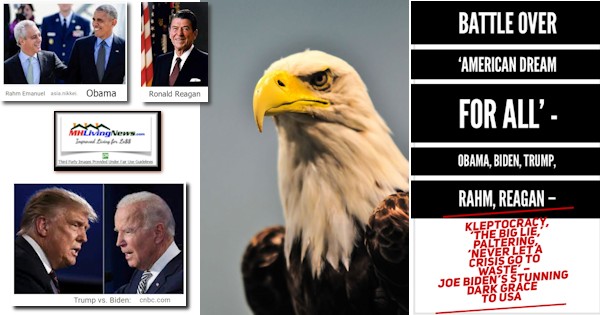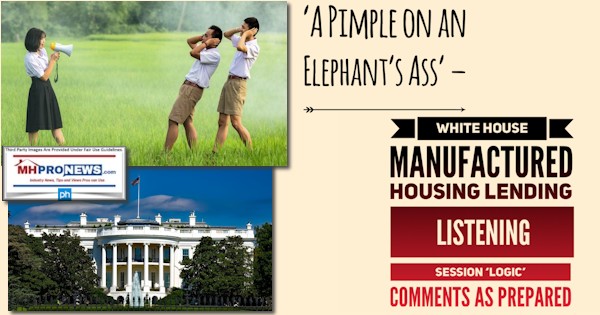 Next up is our daily business news recap of yesterday evening's market report, related left-right headlines, and manufactured housing connected equities.
The Business Daily Manufactured Home Industry Connected Stock Market Updates.  Plus, Market Moving Left leaning CNN and Right-leaning (Newsmax) Headlines Snapshot. While the layout of this daily business report has been evolving over time, several elements of the basic concepts used previously are still the same. For instance. The headlines that follow below can be reviewed at a glance to save time while providing insights across the left-right media divide. Additionally, those headlines often provide clues as to possible 'market-moving' news items.
Market Indicator Closing Summaries – Yahoo Finance Closing Tickers on MHProNews…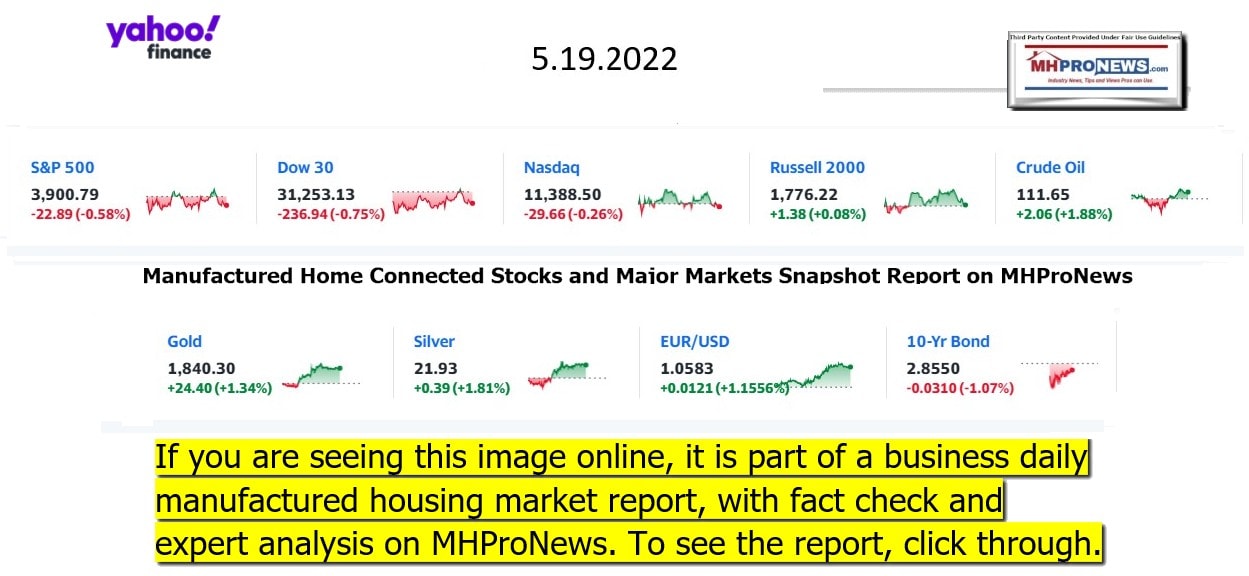 Headlines from left-of-center CNN Business – from the evening of 5.19.2022
Weathering the storm
Close up bookkeeper or financial inspector hands making report, calculating. Home finances, investment, economy, saving money or insurance concept
Plunging stocks, recession fears. Here's how to protect your money
Worst may not be over for the market. Stocks fall again
Want to make money in stocks this year? You'll have to sell your soul
US home sales fell again in April as prices hit another record high
Mortgage rates ticked lower, but are still well above 5%
First on CNN: Sean Connery's own classic Aston Martin is now for sale
Melvin Capital to shut after heavy losses on meme stocks, market slump
Twitter will now label and suppress misinformation surrounding armed conflict and other crises
NHTSA investigates Tesla crash that killed three
US senators target Big Tech's digital advertising machine with new legislation
Ford advising 39,000 Expedition and Navigator owners to park outside due to fire risk
Boeing makes third attempt to launch its Starliner capsule to the ISS
Female Afghan TV journalists describe a 'psychological prison' amid Taliban order to cover their faces on air
Opinion: Want to keep your employees happy? Offer these 5 things
Mercedes just sold the world's most expensive car, 1955 Mercedes-Benz 300 SLR Uhlenhaut Coupe, for $143 million.
Mercedes just sold the world's most expensive car for $142 million
Rents in the US just hit another record high
Bottles of Coca-Cola are pictured at a branch of Asda in north London, on April 27, 2018.
Coke's new bottle cap doesn't come off
Headlines from right-of-center Newsmax 5.19.2022
Space Force Takes Aim at China Threat
(Staff Sgt. Kayla White/U.S. Air Force via AP)
A new Space Force service component will focus on China's growing military capabilities, National Defense is reporting. [Full Story]
Russian Invasion of Ukraine
US Senate OKs $40B Ukraine Aid Package
Poll: Americans Support Sending Aid to Ukraine
Silence From Kyiv as Russia Claims More Than 1,700 Surrender in Mariupol
Israel Vows to Provide Medical Treatment to Wounded Ukrainian Soldiers and Citizens
Ukraine Welcomes Senate Confirmation of US Ambassador
Biden to Meet Leaders of Finland, Sweden on NATO Expansion
US Intel Shows Russians Fear Mariupol Abuse Will Backfire
New Comic Book Details the Life of Zelenskyy
Senate Confirms Bridget Brink as Ambassador to Ukraine
EU Rushes Out $300B Roadmap to Ditch Russian Energy
Russia Spends $15.5M Per Hour on War
Cisco Forecast Cut on China Lockdowns, Ukraine
More Russian Invasion of Ukraine
Election Primaries 2022
Trump: Pennsylvania GOP Senate Primary Vote Count 'Ridiculous'
Latest Count: Dr. Oz With 1,241-Vote Lead (0.1 Percent) Over McCormick
Christine Drazan Wins Oregon's GOP Gubernatorial Nomination
Poll: Ga. Gov. Kemp Leading Perdue by 32 Points
Internal Dem Generic Poll: GOP Up by 8 in Battleground Districts
Trump: 'Oz Should Declare Victory' in Pennsylvania Senate Primary
Pennsylvania Senate Race Turns on 21,000 Unscanned Mail-In Ballots
Trump: Another 'Big Mess' With Mail-In Ballots in Pennsylvania
Idaho Gov. Little Turns Back Trump-Backed Challenger
More Election Primaries 2022
Newsmax TV
Rosendale: Democrat-Appointed Justices Know the Leaker | video
Budd: Win in North Carolina Came After Focus on Counties | video
RNC's Ronna McDaniel: 'Negligent, Incompetent Administration' | video
Rand Paul: Ukraine Aid Package Not 'Wise' | video
Former Ukrainian President: $40 Billion Aid Package 'Can be a Game Changer' | video
Babin: Dems Playing Race Card With Abortion | video
Birx: Biden Must Deal With Ongoing Pandemic First | video
More Newsmax TV
Newsfront
FBI Official '100 Percent Confident' Sussmann Lied on Clinton Ties
Attorney Michael Sussmann denied acting "on behalf of any particular client," despite being a Hillary Clinton campaign lawyer, when he approached the FBI about ultimately dubious allegations of Trump campaign ties to Russia, a former FBI official testified Thursday…. [Full Story]
Oz's Lead Shrinks to Less Than 1,100 With Ballots Still Counting
Our election sources across Pennsylvania report that the race between [Full Story]
Doug Mastriano to Newsmax: 'I Was Thrilled' to Get Trump Endorsement
Pennsylvania state Sen. Doug Mastriano told Newsmax on Thursday that [Full Story] | video
Impending Illegal Immigration Disaster 'Like the Hindenburg Crashing Into the Titanic'
Despite the record set by the nearly quarter-of-a-million illegal [Full Story] | Platinum Article
Ocasio-Cortez Confirms Engagement to Partner Riley Roberts
"Yep! It's true," Rep. Alexandria Ocasio-Cortez, D-N.Y., told Insider [Full Story]
Texas A&M's Fisher Fires Back at Saban Over Accusation
Texas A&M coach Jimbo Fisher called Nick Saban a narcissist on [Full Story]
Abortion Ruling Could Lure Hillary Clinton Into 2024 Mix
Even though twice-failed Democrat presidential candidate Hillary [Full Story] | Platinum Article
Oklahoma Lawmakers Pass Near-Total Abortion Ban
Oklahoma Lawmakers Pass Near-Total Abortion Ban
Oklahoma lawmakers on Thursday gave final approval to a bill that [Full Story]
CDC Advisory Panel Backs COVID Boosters for Ages 5 to 11
An advisory panel to the U.S. Centers for Disease Control and [Full Story]
S&P 500 Ends Lower Amid Turmoil, as Cisco, Apple Sink
The S&P 500 ended lower after a volatile session on Thursday, with [Full Story]
6 Panel Requests Meeting With Rep. Loudermilk Regarding Jan. 5 Capitol Tours
The House panel investigating the Jan. 6, 2021 unrest at the Capitol [Full Story]
Russian Soldier Pleads Guilty to Killing in Ukrainian Court
A Russian soldier pleaded guilty Thursday to killing a 62-year-old [Full Story]
Schumer Plans to Put Up Tech Antitrust Bill for Vote by Early Summer
Senate Majority Leader Chuck Schumer plans to put bipartisan tech [Full Story]
Tiger Woods Opens PGA Championship with 74; Leg 'Has Felt Better'
A promising 2-under-par start to Tiger Woods' first round turned sour [Full Story]
NYC Mayor Adams Favors No Abortion Limitations, Says Only Women Should Make That Call
Last week, New York City Mayor Eric Adams characterized the people in [Full Story]
Elon Musk Wants 'More Moderate' Third Party
Billionaire Elon Musk on Thursday tweeted that he could no longer [Full Story]
Oklahoma Lawmakers OK Nation's Strictest Abortion Ban
Oklahoma's Legislature gave final approval Thursday to another [Full Story]
NBC: Hunter Biden's Hard Drive Reveals Sex, Drugs, and Bankrolls
Hunter Biden-tied businesses made millions quickly on prospective [Full Story]
Manchin: Biden's Gas Leasing Policy Puts America's Energy Security at Risk
Joe Manchin, D-W.Va., blastedPresident Joe Bidens energy and gas [Full Story]
Twitter to Tackle Conflict Misinformation With Warning Label
Twitter will add a warning notice to tweets with misinformation [Full Story]
Report: Space Force Will Target China Threat
A new Space Force service component will focus on Chinas growing [Full Story]
Biden's Former Disinformation Chief Says She Received Death Threats
Nina Jankowicz, former head of the Biden administration's [Full Story]
Poll: Americans Support Sending Aid to Ukraine
A strong majority of Americans support sending financial aid to [Full Story]
House Passes Bill to Fight Oil and Gas Price Gouging
Related
Report: US Gas Prices Could Double Soon, Amid Potential Supply Shortage
Former Ukrainian President to Newsmax: $40 Billion Aid Package 'Can be a Game Changer'
Former Ukrainian President Petro Poroshenko told Newsmax on Thursday [Full Story]
New Jersey State Senator Introduces Parental Rights in Education Bill
A New Jersey state senator introduced a bill similar to Florida's [Full Story]
Grand Jury Indicts Man in Buffalo Supermarket Shooting
The man accused of killing 10 Black people at a supermarket in [Full Story]
Biden Hails Sweden, Finland NATO Bids
President Joe Biden on Thursday hailed the "momentous" applications [Full Story]
Democrats Push New York Court to Reconsider Congressional Map
Democrats are increasing their attempts to stop a draft congressional [Full Story]
ABC Open to Chris Rock Hosting 2023 Oscars
ABC has said it is open to having Chris Rock host the 95th Annual [Full Story]
Pro-abortion Witness to Congress: Men Can Get Pregnant
An abortion-rights advocate told lawmakers on Wednesday that men can [Full Story]
Removing Moles and Skin Tags Has Never Been Easier (Just Do This!)
Trending Stories
More Newsfront
Finance
Fidelity 401(k) Savers Defer 14%, Grow 5-Year Balances to $257k
Fidelity 401(k) retirement accounts saw record deferral rates of 14% in the first quarter of 2022, with an average 401(k) balance of $121,700, a report released Thursday reveals…. [Full Story]
Fed May Need to Be More Aggressive Given Strong Consumers: Kashkari
WhatsApp to Launch Free, Cloud-Based API
G-7 Finance Leaders Focus on Inflation, Ukraine War
Schroders to Oppose Amazon, Meta, Alphabet Over Worker Rights
More Finance
Health
Why Monkeypox Cases Are Spreading in Europe, US
A handful of cases of monkeypox have now been reported or are suspected in Britain, Portugal, Spain and the United States. The outbreaks are raising alarm because the viral disease, which spreads through close contact and was first found in monkeys, mostly occurs in west and…… [Full Story]
Hospitals Face Shortage of Dye Needed for Life-Saving Scans
CDC: Cases of Mysterious Acute Hepatitis in Kids Keep Rising
Abbott Baby Formula Plant in Michigan on Track to Reopen in 1-2 Weeks
Study: Playing Video Games Boosts Children's IQ
MHProNews has pioneered in our profession several reporting elements that keep our regular and attentive readers as arguably the best informed in the manufactured housing industry. Among the items shared after 'every business day' (when markets are open) is our left-right headline recap summary. At a glance in two to three minutes, key 'market moving' news items are covered from left-of-center CNN Business and right-of-center Newsmax. "We Provide, You Decide." © Additionally, MHProNews provides expert commentary and analysis on the issues that others can't or won't cover that help explain why manufactured housing has been underperforming during the Berkshire era while an affordable housing crisis and hundreds of thousands of homeless in America rages on. These are "Industry News, Tips, and Views Pros Can Use" © features and others made and kept us the runaway #1 in manufactured housing trade publisher for a dozen years and counting.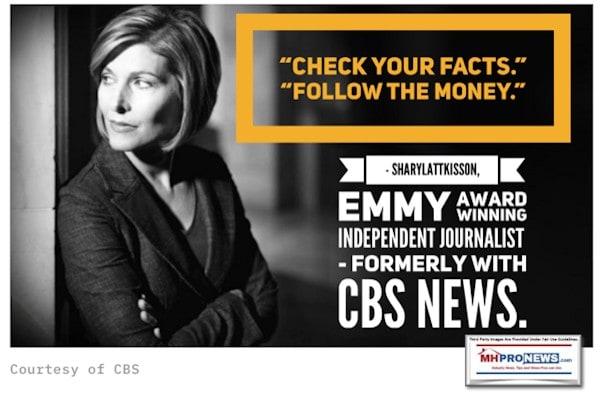 Manufactured Housing Industry Investments Connected Equities Closing Tickers
Some of these firms invest in manufactured housing, or are otherwise connected, but may do other forms of investing or business activities too.
NOTE: The chart below includes the Canadian stock, ECN, which purchased Triad Financial Services, a manufactured home industry lender
NOTE: Drew changed its name and trading symbol at the end of 2016 to Lippert (LCII).
NOTE: Deer Valley was largely taken private, say company insiders in a message to MHProNews on 12.15.2020, but there are still some outstanding shares of  the stock from the days when it was a publicly traded firm.  Thus, there is still periodic activity on DVLY.
Manufactured Home Communities (a.k.a. 'Mobile Home Parks' – SIC) – Exploring UMH Properties; Fellow Manufactured Housing Institute Member Yes! Communities Suits and Settlements; plus MH Markets Updates
'Announcing!' 'Manufactured Community Owners' Association of America' 'Finally Bringing Fight To Manufactured Home Community Sector of the Industry' – plus Sunday Weekly Manufactured Housing Headlines Review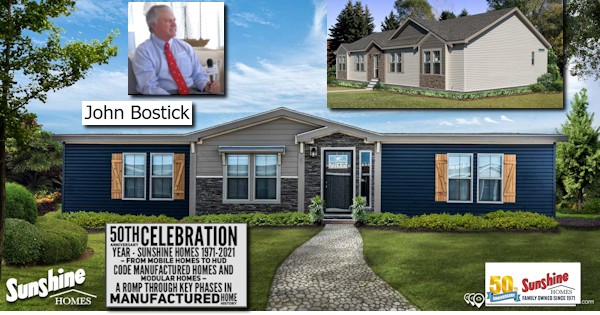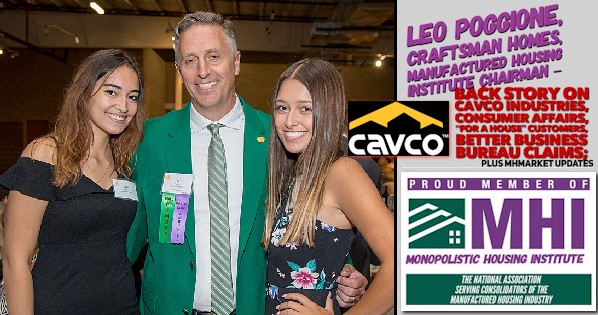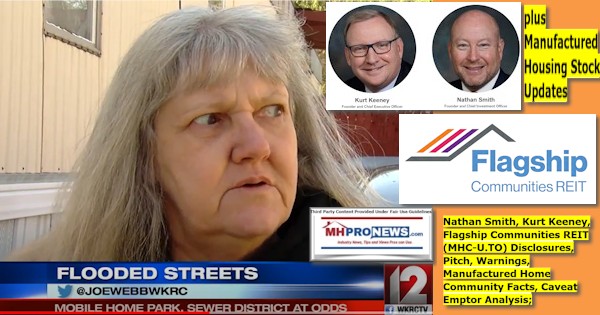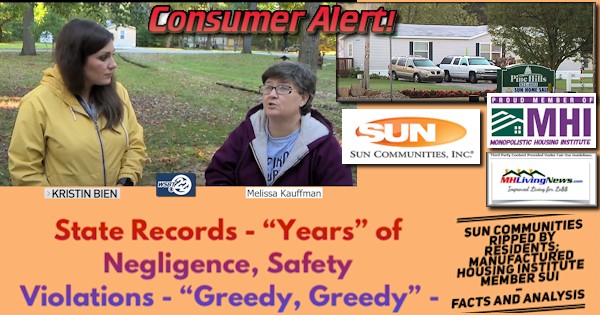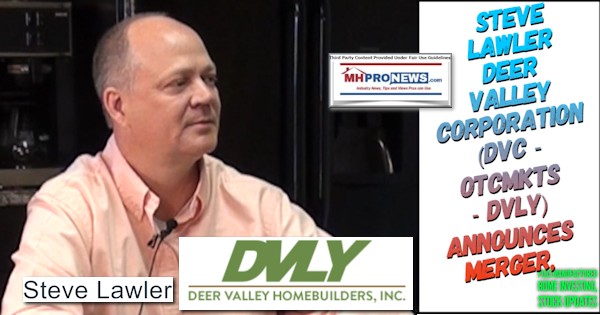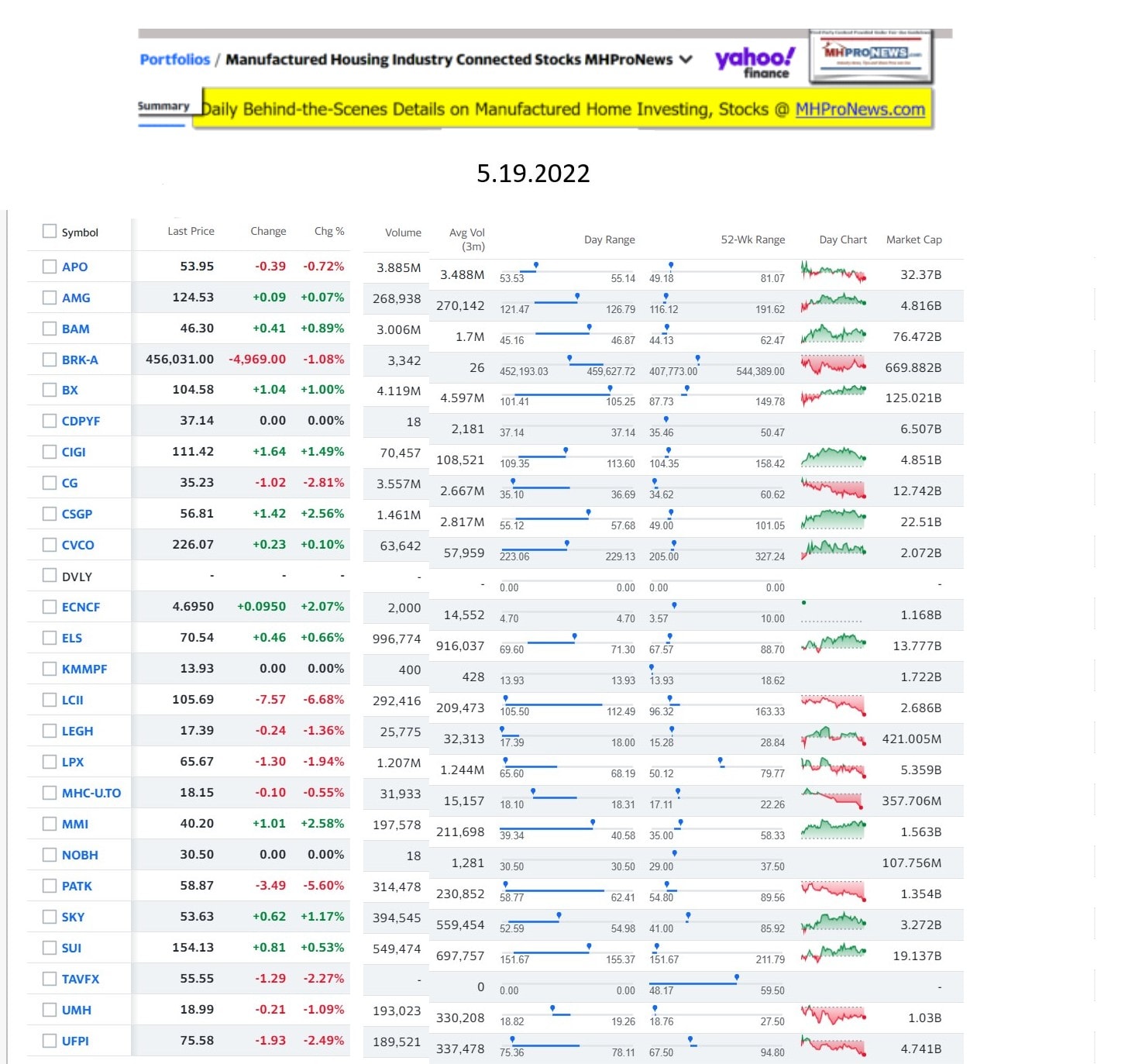 2022

…

Berkshire Hathaway is the parent company to Clayton Homes, 21st Mortgage, Vanderbilt Mortgage and other factory-built housing industry suppliers.


·

LCI Industries, Patrick, UFPI, and LP each are suppliers to the manufactured housing industry, among others.




·

AMG, CG, and TAVFX have investments in manufactured housing related businesses.

For

insights from third-parties and clients about our publisher

, click here.


Enjoy these 'blast from the past' comments.

MHProNews. MHProNews – previously a.k.a. MHMSM.com – has celebrated our 11th year of publishing and have completed over a dozen years of serving the industry as the runaway most-read trade media.
Sample Kudos over the years…
It is now 12+ years and counting…
Learn more about our evolutionary journey as the industry's leading trade media, at the report linked below.
· For expert manufactured housing business development or other professional services, click here.
· To sign up in seconds for our industry leading emailed headline news updates, click here.

Disclosure. MHProNews holds no positions in the stocks in this report.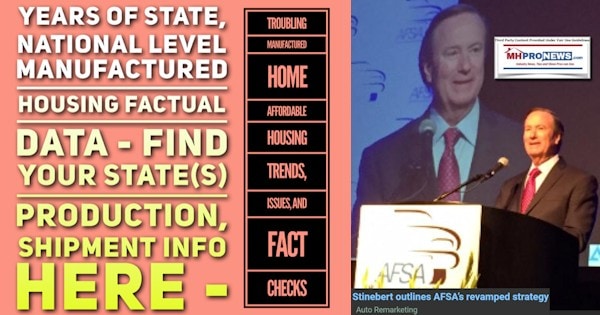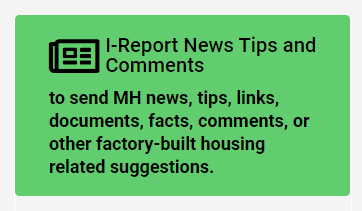 That's a wrap on this installment of "News Through the Lens of Manufactured Homes and Factory-Built Housing" © where "We Provide, You Decide." © (Affordable housing, manufactured homes, stock, investing, data, metrics, reports, fact-checks, analysis, and commentary. Third-party images or content are provided under fair use guidelines for media.) (See Related Reports, further below. Text/image boxes often are hot-linked to other reports that can be access by clicking on them.)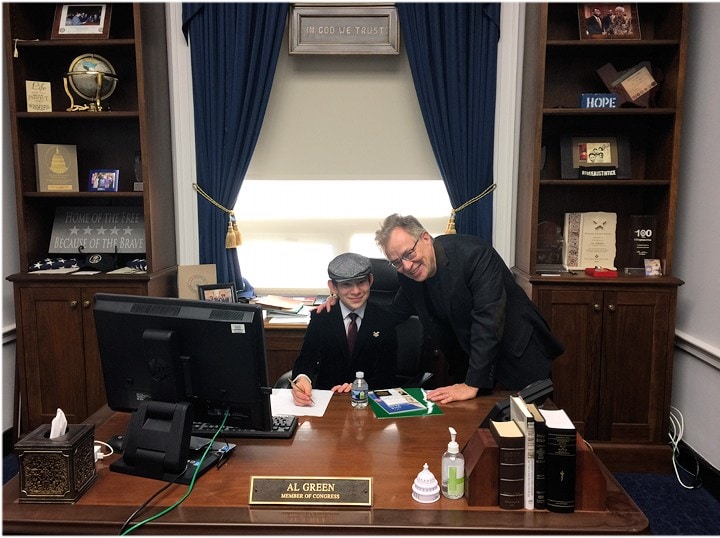 By L.A. "Tony" Kovach – for MHProNews.
Tony earned a journalism scholarship along with numerous awards in history. There have been several awards and honors and also recognition in manufactured housing. For example, he earned the prestigious Lottinville Award in history from the University of Oklahoma, where he studied history and business management. He's a managing member and co-founder of LifeStyle Factory Homes, LLC, the parent company to MHProNews, and MHLivingNews.com. This article reflects the LLC's and/or the writer's position and may or may not reflect the views of sponsors or supporters.