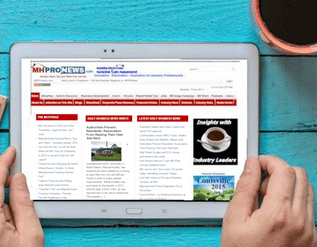 ROC Racks up Two More MHC Co-ops. Legislator Questions HUD Contract. HUD Code Production Rises. Modular Skyscraper Rises Quickly in China. Modular Future Questionable in NYC, as it Gains a Floor in Texas, adds Luxury Complex in Silicon Valley. Cavco Acquires Fairmont. MHCC Seeks MH Multifamily. Google Denied Modular Expansion. Tiny Homes Growing. MH Siting Regulated. UMH Posts Gains. Drew Hits Record Quarter. Ozy Media Draws Fire. Jobs Grow. Rents Rise. Unemployment Falls.
Monday, May 4
Resident-owned Manufactured Home Communities Celebrates 10,000th Homesite
Letter from Rep. Sean Duffy Seeks Info Concerning Manufactured Housing Contract
Modern Modular Classrooms will Serve VA Schools Well
MHCV Scores Better than Dow; Wages Finally Rise
HUD Code Manufactured Home Production Continues Rising
Tuesday, May 5
Cavco Acquires Manufactured Home Producer Fairmont
Modular Skyscraper Erected in 19 Days
Drew Draws Aces, Posting Record First Quarter 2015
Louisiana Pacific Flies, MHCV Moves Up, Drew Cries, Dow Drops 142 Points
Texas Legislature Passes Bill to Elevate Modulars
Updated Rent Stabilization for Manufactured Home Communities due in June
Wednesday, May 6
Borough Establishes Regulations for Siting of Manufactured Homes
A Short Story on the Tiny Home Movement
Chris Nicely Joins Next Step Homes
MHCV Inches Up while Dow Slips Second Consecutive Day
Manufactured Housing Consensus Committee to Consider Multifamily MH
Thursday, May 7
Luxury Modular Complex Rises in Silicon Valley
Google's Modular Plans Denied; LinkedIn Links Up
Ozy Media's 'Trailer House Nation,' Corrections Needed
Drew Draws Top Gain, Cavco Advances, MHCV Outpaces Dow
Modular Cottages form Small Community in Vermont
ROC USA Facilitates another Manufactured Home Community to Become a Co-op
Friday, May 8
Housing Market Recovery Moving Slowly
CAPREIT Announces Monthly Distribution
Jobs Report Sends Dow Up; MHCV Does not share the Joy
Upscale Modular Home is Top Prize in Lottery
Modular Building May be Forced out of New York City
Saturday, May 9
Rising Rents could Forestall Homeownership ##
(Image credit: MHProNews)

Article submitted by Matthew J. Silver to Daily Business News-MHProNews.