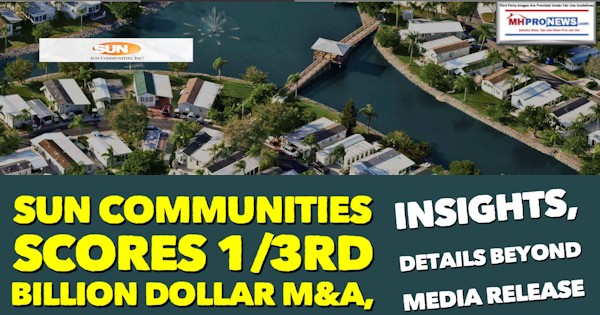 Sun Communities recently announced another 'big deal.' The merger and acquisition (M&A) of Jensen's, Inc into their portfolio is a $343.6 million dollar transaction.
The details, from Sun's (SUI) release will be followed by some additional information on each firm.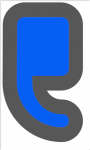 Southfield, MI, Aug. 22, 2019 (GLOBE NEWSWIRE) — Sun Communities, Inc. (NYSE: SUI) (the "Company"), a real estate investment trust ("REIT") that owns and operates or has an interest in manufactured housing and recreational vehicle communities, today announced that it has entered into an agreement to acquire a 31-community manufactured housing portfolio for $343.6 million through a merger of Jensen's, Inc. ("Jensen's") into a subsidiary of the Company. The purchase price, after adjustments as described below, will be paid through a combination of issuing common stock to Jensen's shareholders and a cash payment.
The Company is acquiring 31 manufactured housing communities comprising 5,230 developed sites and over 460 additional expansion sites available for development. The communities are located in 8 states with 35% of the sites in Connecticut. The 77% age restricted portfolio is approximately 92.5% occupied as of June 30, 2019.
The total purchase price is $343.6 million, which includes an allocation of approximately $8.0 million for expansion land and adjacent parcels ready for development. The purchase price will be adjusted at closing for pro rations and certain other adjustments, including a reduction of approximately $60.0 million for debt that will be owed by Jensen's as of the closing. At the closing, the Company will (i) issue to Jensen's shareholders $274.8 million in shares of its common stock at an issuance price of $139.3072 per share based on a 20-day trailing volume weighted average share price and (ii) pay the balance of the adjusted purchase price in cash. The transaction is subject to customary closing conditions, and is expected to close by year-end 2019. It is expected to be accretive to 2020 earnings.
"This acquisition is a great opportunity to further grow our Manufactured Housing portfolio with high quality communities that match our investment criteria," said Gary A. Shiffman, Sun Communities Chairman and CEO. "We are very excited to add the owners of Jensen's as shareholders due to their belief in our ability to create ongoing value."
Kris Jensen, President of Jensen's said, "After engaging in a thorough sale process for our portfolio, we are excited to be joining the Sun platform an to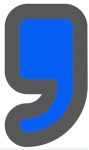 become Sun shareholders. We are impressed with Sun's stellar reputation, successful track record of integration, and ability to operate their communities to the highest of standards."
About Sun Communities, Inc.
Sun Communities, Inc. (NYSE:SUI) is a REIT that currently owns and operates or has an interest in a portfolio of 382 communities comprising over 133,000 developed sites as of June 30, 2019.
##
The Sun release also had the typical disclosures about forward looking statements, etc.
The video below is not by Sun, was posted on YouTube in May 2018, and provides Comparably's outside looking in review of the company and some of its leadership.
In fairness, we'll balance the above out with this video by Sun and about Sun from 2015.
An announcement was made earlier today about an insider trade involving Sun President and COO, John B. McLaren. That report is linked below.
Insider Trade, John McLaren – Sun Communities President, COO – plus Manufactured Home Investing Updates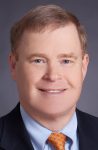 A previous in-depth interview with Kristrian 'Kris' Jensen, III is linked here. It provides a snapshot of their properties and more.
The real estate investment trust (REIT) has routinely drawn positive business and investing news coverage, one example is linked below.
Sun Communities (SUI) As Viewed by Hedge Funds Data, Per Media Reports
Sun produces arguably one of the best investor relations presentations in the industry. Some insights from a recent report by Sun is linked below. It makes the case of comparisons between manufactured home rentals and other rentals, as well as the value proposition between a manufactured home purchase and conventional housing.
Sun Communities Under the Hood – Data Reveals – Manufactured Homes, Communities, Comparisons with Conventional, Multifamily Housing
Sun did have a dust-up which involved other manufactured home communities and the New York State attorney general.  See that press release to MHProNews, linked here as a download.
Sun also drew fire from earlier this year left-of-center NPR, see that report and analysis at the link below.
NPR Targets Manufactured Home Communities, Including Sun, RV Horizons, Frank Rolfe, Buffett-Berkshire Hathaway Related Details
Sun's vision even goes beyond the United States, to places like Australia. See that report, linked below.
Sun Communities Strategic Investment in Ingenia Communities, Info, Videos Beyond the Release, Plus Manufactured Home Industry Market Updates
Disclosure. MHProNews' management holds no position in this firm. Sun is one of the publicly traded firms in the manufactured home industry with its closing ticker reported every business evening here on MHProNews, where "We Provide, You Decide." © ## (News, analysis, and commentary.)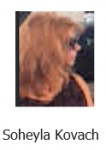 Submitted by Soheyla Kovach for MHProNews.com.
Soheyla is a managing member of LifeStyle Factory Homes, LLC, the parent company to MHProNews, and MHLivingNews.com. Connect with us on LinkedIn here and here.
Related Reports:
Click the image/text box below to access relevant, related information.