1) Who, What and Where: (Your name and your formal title at Jensen Communities).
Kristian "Kris" Jensen III, President, CEO & Chairman, Jensen Communities.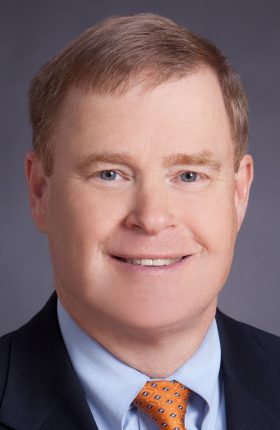 2) Background: (Educational/Professional snapshot before entering the factory-built housing arena. Specifically mention any work experience prior to Jensen Communities).
Started working at Jensen's, Inc. from age 16. Graduated with a Business Administration Degree from the University of New Hampshire. Have worked continuously for the Company since graduation in 1982.
3) When and How: (The When and How of your genesis at Jensen Communities).
Went to work for the family company.
4) What are your personal interests or hobbies? How do you like to spend non-work time?
Spending time with my wife Nancy and two adult daughters. We ski (downhill and cross country) in the winter and participate in sprint distance triathlons in the summer, so we regularly swim, bike and run. Also enjoy hiking and kayaking, good food and craft beer.
5)You grew up in a family whose father was a leader in manufactured housing, specifically in the communities sector. Please give us a snapshot of Kris Jensen, Jr., his awards and roles in the industry. And then tell us how your father's example influenced your career.
I was lucky to work for both my Grandfather (Jensen's Founder) and my Father (and brother) at Jensen's but worked with a non-family Vice President for several years first which better allowed me to learn, grow and prove myself.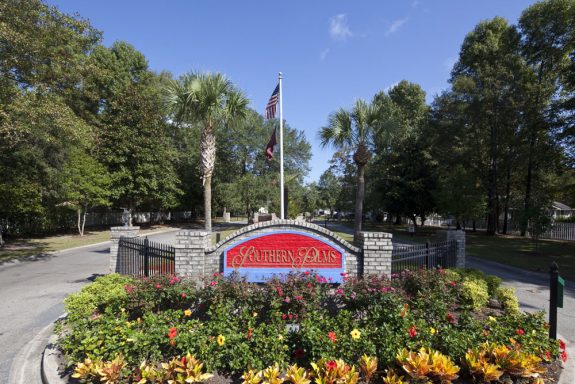 While my Grandfather was technically retired during most all of my employment, he was tougher to "work" for as the Company's visionary. He saw the potential of the industry starting in the 1930's and established high standards that we continue to refine.
My father taught me how to treat everyone well and always be willing to do the right thing even when the decisions seemed difficult. We also spent a lot of time, effort and money learning to rebuild the original communities to preserve the annuity the has been created.
6) Give us some insights into the scope of your manufactured housing operations.
You can see the scope of our operations at www.JensenCommunities.com. We are currently in eight East Coast states and have 31 communities. Most communities are in CT, NH and SC.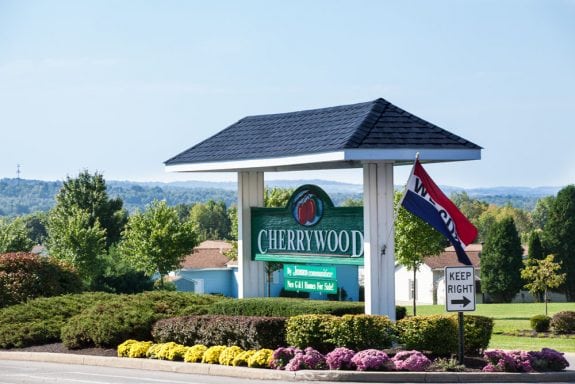 (All photos courtesy of Jensen Communities.)
7) Your company's motto is "Get in on the Good Life!"®. Give our readers the sense of what that means, first from the residents or potential residents perspective. The then, since investors, public and other officials are readers too, what does that Good Life mean in terms of a business model, and how it provides a necessary service to the markets you are in.
"Get in on the Good Life!"® is all about the customer. We would not exist unless we made life easier for our buyers.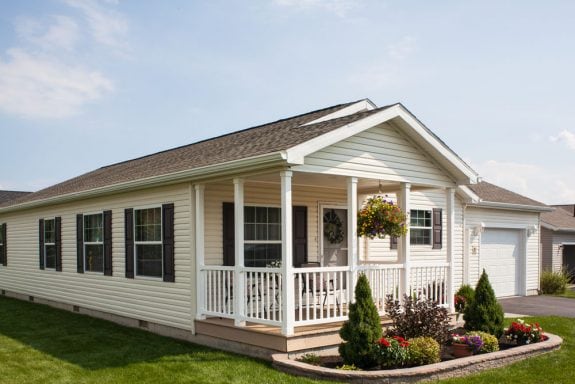 Generally speaking, customers are looking to make their lives less physically demanding (inside and outside their homes), allow themselves more freedom to travel or pursue other interests (many are retired) and have more money available compared to their current property.
While many first assume leasing land is more expensive, they soon realize they get more home and a better lifestyle for less cost. Focusing on the customer has allowed Jensen's to obtain solid financial results.
8) You are active in state and national affairs in manufactured housing, through associations and otherwise. Please tell us your thoughts on the state of the industry, and how it relates to the ever growing affordable housing crisis that is spreading across America.
We are dues paying members in each state association where we have communities. We are also direct MHI members. We have staff on many of the state boards.
The industry has been its own worst enemy in many ways by not adopting long term strategies to ensure that homes last longer and communities are built to keep homes in place. We are no longer camp grounds or trailer parks but many still look at manufactured (and mobile) homes as temporary. This provides a great disservice to our customers, lenders, investors and municipalities.
By creating an often dismal image, we have squandered the ability to lead in the fight for affordable housing. The "tiny home" concept is an example; the MH Industry ought to be the best tiny house supplier out there but we aren't really even associated with the concept.
9)Certainly not everyone in the industry is well suited for being a member of an association. But there are those who aren't members for a variety of reasons, including that associations are 'a big boys club.' While large companies do understandably play a role, you are in that mid-sized, privately owned business niche. What do you see as the pluses and minuses to being involved in an association? What suggestions would you make to other industry leaders on how to make associations more appealing and results focused?
Association work is difficult and time consuming. It takes the right mindset and temperament.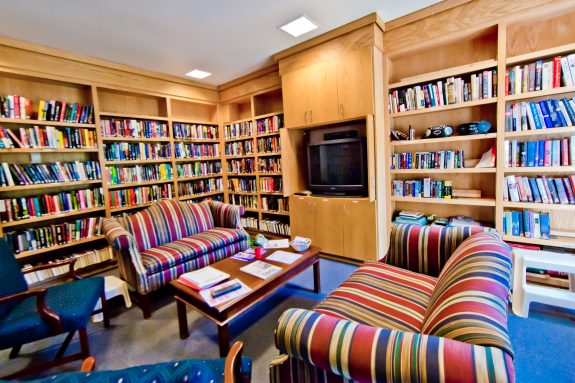 Those involved are helping to lead the way and learn more than those not involved.
While not everyone has the time or funds to be directly involved, everyone in the Industry benefits and therefore should pay dues to help support the work needed to keep the MH sector strong.
Before people complain, they ought to get involved and participate.
10) A long time industry veteran and prior MHI board member suggested to me that the communities sector may want to explore having something akin to the Lender's Best Practices that MHI adopted, but in the case of MHCs – make it community focused. He raised this idea against the backdrop of the recent PBS NewsHour segment that painted a pretty unfair picture of the value that manufactured home communities provide to millions of residents. Your thoughts on those topics?
We are in favor of following best practices that benefit all stakeholders.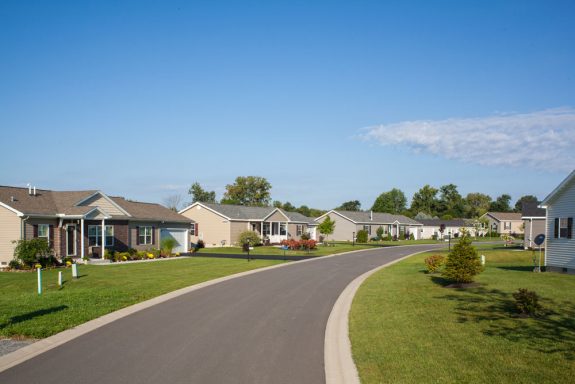 Concerning the value of manufactured homes sited in land lease communities, we have found that home values follow the ups and downs of the greater real estate market. They do not depreciate unless allowed to deteriorate and become obsolete like any other dwelling.
11) In the wake of the Seattle Times/BuzzFeed and PBS NewsHour reports, some MH pros think that the Preserving Access to Manufactured Housing Act will be stopped in its tracks. Of course, that is what Ishbel Dickens, Carla Burr and others are working the media to accomplish that goal that would stop any reform of Dodd-Frank and the current CFPB guidelines in their tracks. Another source tells MHProNews that some accommodation is in the works, which may yet make HR650 S 682 a reality. Your take on the bill and how regulations and politics are impacting business in America today?
Not sure how it will all shake out. It is unfortunate that unchecked bad practices that overly took advantage of borrowers led to the perceived need for all that is in the Dodd-Frank Act.
12)There is a rather wide divide these days between those who think we need to move beyond or 'trailer house' and 'mobile home' image, and those on the far end who embrace those terms for reasons beyond just Search Engine Optimization (SEO). Last year's $1.3 billion deal with SUN Communities of a respected community operator who took rebranding, positive resident relations and projecting a good modern image. Tell us your thoughts on the whole "terminology" and image issues, if you would, please.
Terminology is just the more obvious part of learning to treat the customer with respect.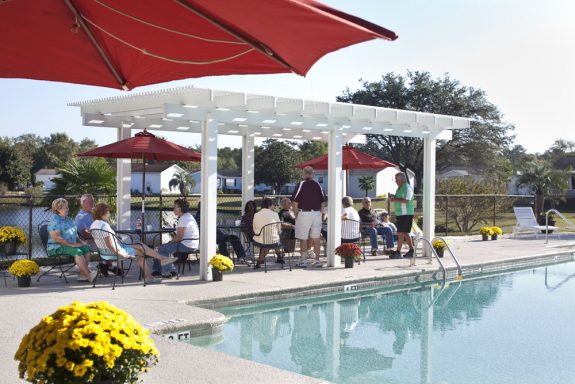 The land lease arrangement requires a mutually beneficial relationship. Without a better balance and without not just creating a better image but a better customer experience, the industry will continue to subject itself to more criticism.
13) Your industry colleague, UMH CEO Sam Landy, said in an interview with MHProNews that given the large and growing need for affordable housing in the U.S., he sees how manufactured housing could return to new home shipping totals of 300,000 to 400,000. Others inside our industry think we ought to be happy to return to shipments in the 70,000 to 100,000 annual shipment levels. What say you? Why?
I have not heard Sam say that, but agree with the positive outlook.
If the industry can stop sabotaging itself and learn to better utilize the quality manufacturers in price ranges that compete favorably with site builders (including providing a positive customer experience), we can tap that potential.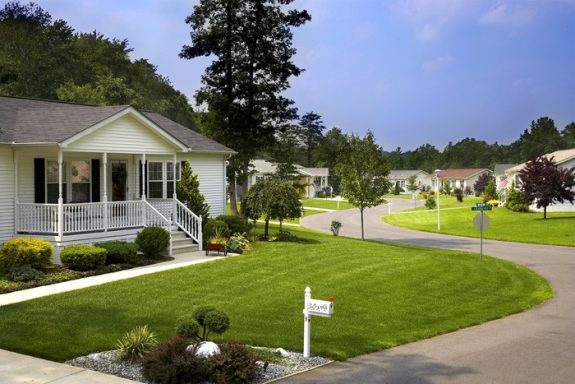 The country needs simpler and more affordable housing options and MH's on leased land can deliver them.
14) Industry veteran and Green Courte Partners Chairman, Randy Rowe, called for a 5 point plan for industry recovery. It included the following: A) Better Warranties and Customer Service, B) Dealing effectively with Chattel Financing Issues, C) Economic Security for Our Customers, D) A Multiple Listing Service(s) (remarketing system for individuals, lenders) and E) A National Marketing (Image) Effort. What would you say about these bullet points? Do you see value in efforts such as in improving the image of the industry through video interviews on ManufacturedHomeLivingNews.com with home owners and industry experts? Do you think that other possible ideas, like more "best practices" and professional sales training – which Tim Williams at 21st said is always a good idea, are also needed? What say you on the keys for moving ahead?
A) We need better customer service; don't see that the warranties are deficient.
B) Agree 100%. Other may not agree, but real appraisals would help earn our way with lenders.
C) Customers need to feel that the land lease arrangement is mutually beneficial. We need to do a better job of listening to the needs of our customer and acting on those items that will benefit the majority of community residents. People are willing to pay for what they get in return.
D) Jensen's has a thriving resale home brokerage business to help residents resell their homes when needed.
E) May help but needs to be funded.
15) What do you consider the largest challenges facing the industry in general today? Where do you see our largest opportunities?
Biggest Challenge: Providing competitive financing for home-only purchases.
Biggest Opportunity: We should be rocking the affordable home market with attractive and durable homes and attractive communities.
16) Closing thoughts or comments, sir?
Thank you for the opportunity and the Cup of Coffee! ##