1)Who, What and Where: (Your name and your formal title at Sunshine Homes and where your company is based).
John Bostick, President, Sunshine Homes, Red Bay, Al.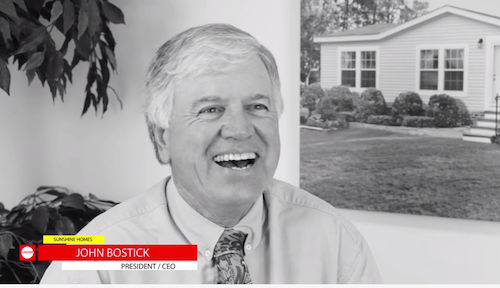 2) Background: (Educational/Professional snapshot before entering the factory-built housing arena. Explain how you see your education and experience benefiting your work in manufactured and modular home building. When and how you began with in manufactured housing).
Business degree- University of Alabama, Masters degree – International Business, The American Graduate School of International Business, Glendale, AZ, graduate work toward a doctorate degree in Industrial Psychology-(didn't get the dissertation written).
I went to work at our family petfood business when I was fifteen. I got to load 50 pounds bags of dogfood in a boxcar. 80,000 pounds of dogfood is a lot of dogfood when you are loading it one bag at a time.
My Dad thought that it was important for me to know the benefits of hard work. Hopefully, he was correct.
Later, I worked as the sale manager at the dogfood company. The supermarket industry is a tough business. I learned a great deal there. In 1986, I changed jobs and industries by moving down the street one block.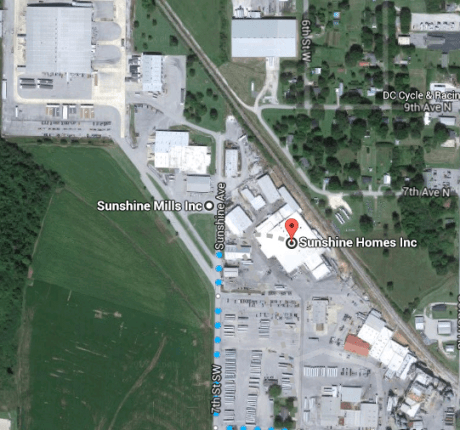 The day I started in this industry, I felt that I had enough experience to communicate with all levels of people.
4) What are your personal interests or hobbies? How do you like to spend non-work time?
I like the great outdoors- hunting and fishing. I'm a pilot. I like flying an instrument approach in the clouds. I'm an avid reader, mostly American history of all kinds.
5) As a family business, let's start with those aspects of Sunshine Homes Inc. Tell us about your family's other operation, also based in Red Bay. Give us a sense of the family's values, and how that drive's your vision.
My Grandfather started the business in 1947. He was joined by my Dad in 1949. Our family business had been a part of our small town (four traffic lights) all my life.
I grew up doing this. It's like living the American Dream. I get up each morning and go to the office. However, I never feel like I'm going to work. It's not work to me.
6) Your daughter, Lindsey Bostick, said in a previous interview with MHProNews that she's learned so much in a year's time "so the fact that I can competently stand in the plant, see and hear what is going on and understand how and why we do the things we do, speaks to the fact that I have learned so much from all my amazing and patient teachers." Part of that was clearly directed towards you. Tell us about your approach to managing people, including family.
I think you need to find as talented people as possible. Train them as best you can and get out of their way.
"If you got a thoroughbred, turn him loose."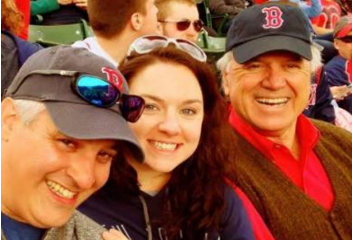 (Editor's note: see A Cup of Coffee with…Lindsey Bostick at this link, or by clicking the image above.)
7) What do you consider the largest challenges facing the industry in general today? Where do you see MH's largest opportunities?
I think one of our industry's biggest challenges is the perception of our industry and HUD. At HUD, we are not considered single family housing. In fact, we are considered regulatory and risk management affairs. The top-level people at HUD consider us a side show at best and a freak show at worst. HUD is supposed to be our ally when, often, HUD is our adversary.
HUD is supposed to help promote our industry and help fight our zoning battles. We have a designated champion that refuses to be our champion. That is why our industry is zoned out of much of the United States and that is why we don't have off frame HUD Code manufactured homes.
The negative perception carries over from HUD to other Washington, DC entities. I have been to the meetings. I know what I'm talking about on this one.
The flip side to all this is with proper promotion and representation in DC, the upside potential is looking us in the face.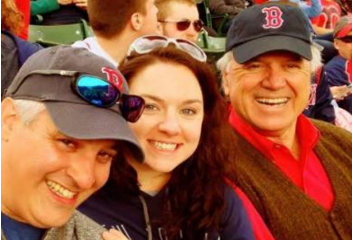 8) The retailers and customers we've spoken with clearly reflect that they feel that Sunshine Homes cares about them. In an era when several large firms dominate manufactured housing, do you believe that Sunshine's personal touch and deeper relationships benefits everyone in the mix? If so, how?
I think being a single plant and a family operation is our strength with our retailers and our customers. We go a extra mile – I promise.
In fact, I talked to a customer back before Christmas that had a concern about her house. We got it resolved. She invited me and our serviceman down for a cup of coffee. We're going in a couple of weeks.
9) You were back at Louisville for the first time in some years. While weather was clearly a factor, thousands still came from all parts of MH. Give us your sense of the show, please.
I am absolutely thrilled about the buzz at Louisville. It is a great thing for our industry.
10) Inspirational and motivational sales legend, Zig Ziglar famously did poorly in sales until he bought his own set of pots and pans that he was selling. You are one of the few in factory-built housing who proudly can say that you live in your own product. You also have family, staff and retailers that own Sunshine Homes as well. Explain what that means to a retailer or community who is looking for a more residential style of home.
I live in a manufactured homes and so does two of my four children.
My manufactured home is better built and more energy efficient than any site-built home that I have ever owned. I'm very proud of that fact.
11) With the Zig Ziglar example above in mind, do you see a benefit to manufactured housing professionals owning a factory built home of their own too? If so, why?
It helps put you in the mindset with the retail customer. Often, when we get a request by a potential customer for some feature, you able to visualize what they are asking for and why.
12) There is a lot of buzz out of DC about the FHFA not requiring the GSE's to implement Duty to Serve (DTS) manufactured housing via chattel MH financing, which enacted by the Housing and Economic Recovery Act (HERA 2008). What do you see as the road ahead on this or other financing related issues?
I think I touched on this earlier. If our industry is not considered single family housing, we have real trouble.
13) Some believe that manufactured homes can slowly recover to 100,000 plus shipments a year. Meanwhile, others like giant MH Community REIT, UMH's Sam Landy think that we could be doing some 300,000 new HUD Code homes a year. Auto's just finished a record year, with about 17.5 million new units shipped, many of which sell for a similar price as a manufactured home. The RVIA reports 369,000 shipments, about 5 times what MH shipped, and they cost more per square foot than manufactured housing does. So if individual operations of various sizes pulled together to better promote the industry, along the lines of the MH Alliance/Partners In Progress that you are leading the charge in, what do you see as the industry's potential?
The sky is the limit. I honestly believe that.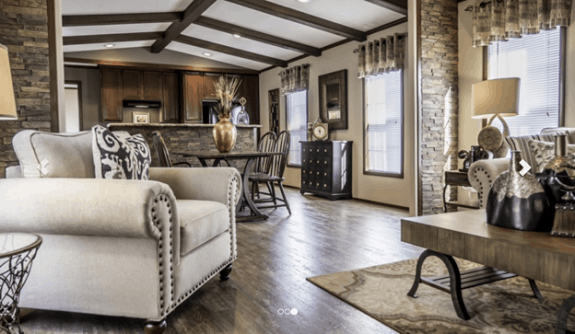 14) While many are talking about Millenials and the potential of Gen Y with some 71 million adults, over 60% of the nation's wealth is in the hands of those over 60. Doesn't that group tend to be more responsive to manufactured homes as a retirement option? And do you think that image and education can help industry pros to broaden our appeal to all age groups?
If we can get exposure to the different groups, we can sell those groups. If people will look, they will see the value we have to offer.
15) Some 30% of new manufactured homes are now being shipped to land-lease communities. While some of these are entry level homes, others are very upscale neighborhoods that seek a residential style home to sell to their clients. Why should community operators look at Sunshine Homes during the upcoming 2016 Tunica Manufactured Housing Show?
We have the quality that shows and a residential look. We ask them to come look for themselves.
16) You've moved Sunshine Homes into an all Energy Star qualified build of HUD Code Manufactured Homes. You obviously build a residential style home with quality and bold, appealing designs that can sell for about ½ of what a conventional house sells for today in the markets you serve. Many successful retailers are already laser focused on selling more residential style homes, because those home-shopping customers are often easier to finance or can pay cash. Your current retailers routinely praise working with Sunshine Homes. Aren't all of these good reasons for retailers and builder/developers to come to the Tunica Show, and see what Sunshine Homes is all about?
Yes, If they will come look and touch, they can see the value.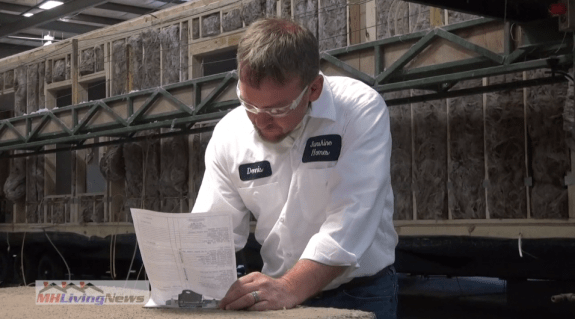 17) Sunshine also builds modular product, for those who for zoning or other reasons are interested in selling those homes. Please explain the relationship between your HUD Code and Modular homes.
There are only minor differences in the two.
Most of the time we will build a home either as a HUD or a MOD.
The financial community thinks off-frame is better. That is why there should be an off-frame HUD. We are letting the financial community push our HUD Code MH business to the modular state code.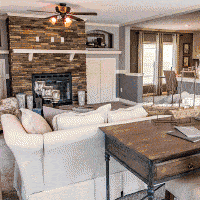 ##