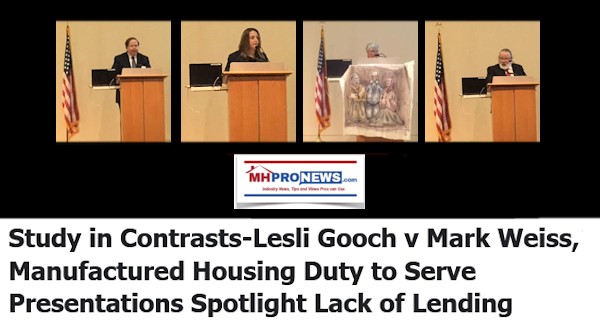 Accuracy is – or should be – a hallmark of journalism, including trade journalism. Actionable insights ought to be part of the mix as well for those writers who want to see the most proven form of affordable housing in America flourish instead of struggle after years of seemingly intractable recurring issues.
Among the complaints yesterday at the Federal Housing Finance Agency (FHFA) Washington, D.C. listening session where presenters that expressed that there is demonstrable racial injustice as it relates to housing finance policy. Several points were raised by various presenters that struck near the heart of wealth inequality caused by a disparity in home ownership rates.
As last night's initial snapshot by Manufactured Home Pro News (MHProNews) suggested, there were several presenters who ripped the FHFA, Fannie Mae and Freddie Mac for lending on communities to operators who in turn implemented aggressive hikes in site fees or 'lot rent.'  That result is that a law – DTS – meant to make housing more affordable was instead making housing less affordable, due to how the law is being implemented.
"I was Moved, Literally Crying" – Duty to Serve Manufactured Housing, Underserved Markets DC Meeting – plus Manufactured Home Investing, Stock Updates
By implication or overtly, those resident-speakers said a lack of safeguards by Fannie and Freddie meant federally sponsored enterprises were making it easier for community operators like Havenpark Capital and RV Horizons (a.k.a. Impact Communities) to threaten the prior peace that those residents experienced prior to their communities being acquired by so-called vulture capitalists.
CEO-elect Lesli Gooch and another Manufactured Housing Institute (MHI) colleague sat and listened to presenters that described aggressive rate hikes, improperly maintained communities, and other allegations of outrageous behavior by owners and management in their communities. Given what she heard and what she said, it would beg the question: was Gooch's tone deaf in her response?
In her talk, Gooch spoke about the code of ethical conduct that all MHI members in the National Communities Council (NCC) had affirmed again last summer. What Gooch failed to explain was how Havenpark or "Frank and Dave" – RV Horizons/Impact Communities – were still MHI/NCC members – given what residents from their communities were saying? Because resident after resident made allegations that often had made regional news – claims that stood in clear contravention of MHI's so-called code of ethics.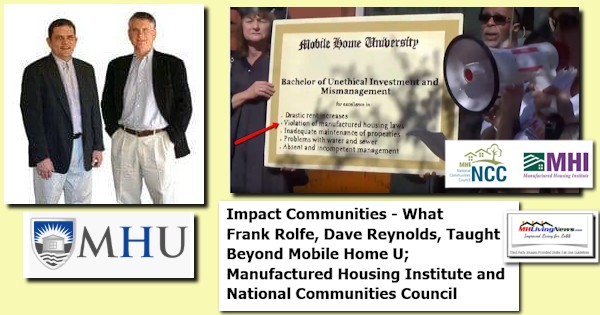 Wittingly or not, for those in the auditorium that were readers of MHProNews and Manufactured Home Living News (MHLivingNews), Gooch arguably put the dot over the i and crossed the t on the very allegations and concerns that we as the industry's leading trade publishers have made.
Gooch noted with pride in her 12.2.2019 talk that their research at MHI found that site fees averaged only a 3 percent increase. There was no question or answer session for presenters. So, there was no opportunity to ask Gooch how her claim squared with the higher figure that MHI connected Marcus and Millichap's data that reflected a higher average rate of site fee research revealed? Nor was there an opportunity to point out that her assertion was contradicted by the published statements by ELS or Sun Communities?
Cavco, Sun, ELS Public Statements Point to Problems for MHI, Fannie, Freddie – Public Officials, Investor, Advocates, Professionals Alerts
Gooch's Revealing Request
Gooch asked the GSEs for their help in fighting zoning discrimination. What? Didn't MHI claim to be best buddies with top brass at HUD and FHFA? Didn't MHI claim that they wanted the "enhanced preemption" clause of the Manufactured Housing Improvement Act (MHIA) of 2000 fully enforced in a letter to HUD Secretary Carson? If they are sincere in that claim, then why do they need the GSE's help?
Under Pressure, MHI Pivots "HUD Must Implement and Enforce its Enhanced Preemption Authority"
The hypocritical disconnects in Gooch's purportedly paltering presentation was stunning to informed attendees. It is as if MHI doesn't recall some of their own statements and claims, because they contradicted themselves on several occasions in her talk of perhaps 8 minutes.
Is it any wonder that some Congressional staffers have told MHProNews that they have heard MHI referred to as an anti-consumer organization?
MHProNews asked Gooch and their outside attorney for a copy of her presentation as prepared. No response yet. But either way, the FHFA have indicated they will provide her talk and others as delivered. If so, then she will be tasting the flavor of her own words soon enough when Gooch's address is parsed for the various claims vs the vexing realities.
Compare and Contrast
Besides the stark contrast between Gooch and those residents, there is the equally wide divide between Gooch and Mark Weiss, President and CEO of the Manufactured Housing Association for Regulatory Reform (MHARR).
MHARR provided MHProNews with Weiss' address yesterday which is a download from their press release below. That will be followed by a closing analysis by MHProNews.
MHARR Calls on FHFA to Join Increasing Demands for Congressional Oversight
Washington, D.C. December 2, 2019 – The Manufactured Housing Association for Regulatory Reform (MHARR), in public comments (copy attached) delivered at a Washington, D.C. Duty to Serve Underserved Markets (DTS) "Listening Session" conducted by the Federal Housing Finance Agency (FHFA), has called on FHFA to join the increasing demands for congressional oversight of the Government Sponsored Enterprises' (GSEs) (i.e., Fannie Mae and Freddie Mac's) ongoing failure to implement DTS with respect to mainstream HUD Code manufactured housing for moderate and lower-income American families. 
In remarks delivered at the December 2, 2019 "Listening Session," MHARR President and CEO, Mark Weiss, publicly rebuked Fannie Mae, Freddie Mac and their regulator, FHFA, for failing – over the course of more than a decade — to implement DTS at all with respect to the 80% of the mainstream HUD Code manufactured housing market served by personal property or "chattel" loans. This has allowed a less-than-fully-competitive manufactured housing lending market – dominated by higher-cost, captive portfolio lenders affiliated with the industry's largest corporate conglomerates – to persist, to the detriment of both consumers and the broader manufactured housing industry.
Worse yet, as MHARR noted in its comments, Fannie, Freddie and FHFA have not only defied Congress by failing to implement DTS for the industry's most affordable mainstream homes – thereby needlessly forcing consumers not otherwise excluded from the market into the higher-cost loans offered by those captive portfolio finance companies – but have simultaneously sought to divert DTS funding to a so-called "new class" of non-mainstream manufactured homes. This name, in and of itself, has an inherently discriminatory and exclusionary connotation. Such higher-cost, non-mainstream "manufactured homes," moreover – and not surprisingly — are produced primarily by those same corporate conglomerates. 
This brazen diversion of DTS outside of the mainstream of HUD Code manufactured housing, combined with the ongoing failure of the GSEs to provide any type of DTS support whatsoever for the vast bulk of the industry's mainstream homes and homebuyers, has illegitimately and disingenuously transformed the positive and potentially beneficial DTS mandate, as legislated by Congress, into yet another excuse and pretext for continuing discrimination and exclusion by Fannie, Freddie and FHFA against mainstream HUD Code homes, the industry's smaller, independent homebuilders, and the millions of otherwise credit-worthy moderate and lower-income Americans who rely on affordable, mainstream HUD Code homes.
As emphasized by MHARR, it is both shocking and unconscionable that FHFA – contrary to President Trump's efforts to advance affordable housing and homeownership – would allow the GSEs to engage in such a blatant diversion from the legitimate goals and objectives of DTS, thereby denying the benefits of homeownership to millions of potential manufactured homebuyers.
MHARR has thus called on FHFA, going forward, to coordinate its regulation of Fannie Mae and Freddie Mac under DTS with the administration's efforts to promote affordable homeownership by ensuring full, market-significant DTS support for the vast bulk of the existing mainstream manufactured housing market. Beyond that, however, FHFA should join the growing demands for congressional hearings and oversight to clarify and reiterate the fundamental remedial purposes of DTS with respect to mainstream, affordable manufactured housing, and to restore the full promise of DTS for millions of homebuyers that, through no fault of their own, have been shut out of the mainstream manufactured housing market by the GSEs' ongoing failure to implement DTS. 
The Manufactured Housing Association for Regulatory Reform is a Washington, D.C.-based national trade association representing the views and interests of independent producers of federally regulated manufactured housing. 
— 30 –
Berkshire Hathaway, Clayton Homes and the Racial Divide
There are numerous reports – years of them – in mainstream media that point to allegations of racial inequality in the treatment of Clayton Homes, their Berkshire Hathaway affiliated lenders and minorities.  One of those videos from Clayton's home town is below, but there is more information in the related reports.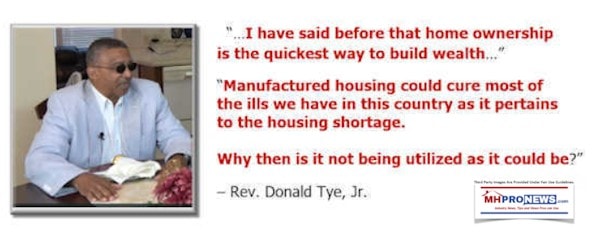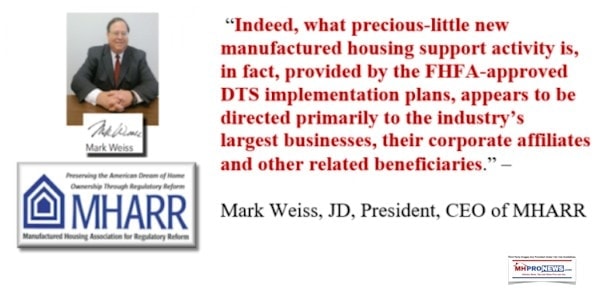 The Opportunities Behind the Pain
There is a distinctive difference between honest free enterprise and unethical crony or vulture capitalism. The nature of free market is that when a need is made manifest, motivated entrepreneurs move to fill that need.
The needs in manufactured housing are many. But some of the key ones would include:
Building more communities so that the law of supply and demand would mitigate for residents living in existing properties where claims of predatory behavior often arise. The demand is self-evidently there.
Applying good existing laws. Much of what MHARR, MHProNews or MHLivingNews focus on is the need for the full and proper enforcement of good existing laws.
While the process underway is filled with pain for millions, it also is the possible seedbed for genuine action and reforms. It is ironic that honest investors could obtain similar returns as the purportedly predatory ones, while benefiting residents and affordable housing seekers, not harming them. It requires some educational information to grasp what's gone wrong and to address it in a manner that benefits consumers as well as 'white hat' businesses.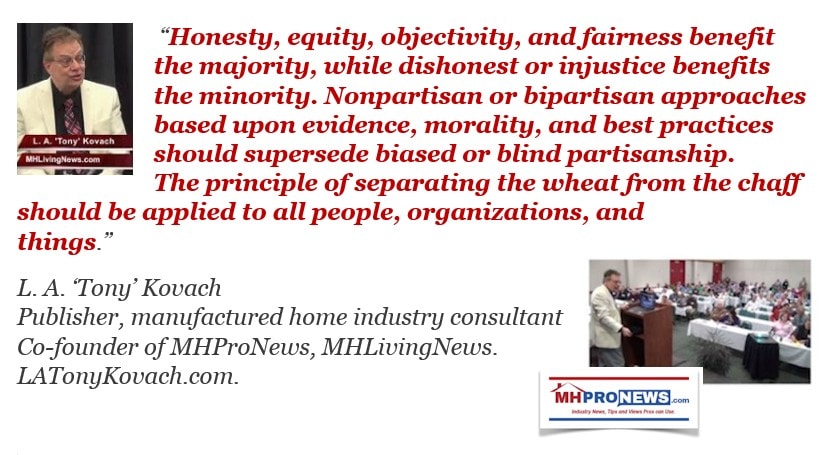 Embarrassment
It should be self-evident that MHI at least tacitly allows bad behavior by Clayton Homes, their affiliated lenders, some 'big boy' companies in league with them to occur – or they would be invoking their code of ethics and have them removed, right?
The bad news may be deduced to be intentionally not accidental. It is arguably a desired outcome because it is for them dark marketing that could lead to new regulatory barriers. Larger firms can navigate those barriers, as ELS has said.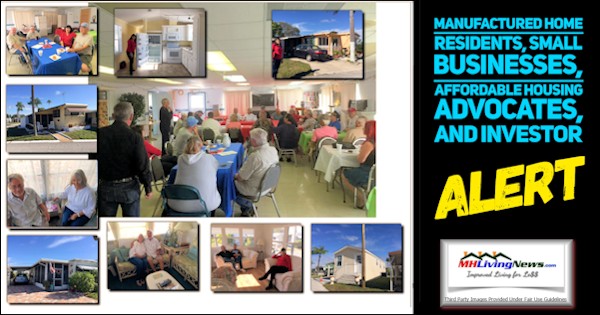 Barriers to Entry, Persistence, and Exiting in Business, Affordable Housing, and Manufactured Homes
MHI's marketing/communications team might be advised of the needs to explain to Gooch that claims that are debunked by fact checks only embarrass her and her organization. Of course, MHI might believe that PAC money might get them what they crave on Capital, err, Capitol Hill.
What several attendees – including, but not limited to those with racial concerns – described in their varied presentations are housing needs so vast that manufactured home builders could be producing over ten times the current rate of sales for numerous years and still not keep up with demand.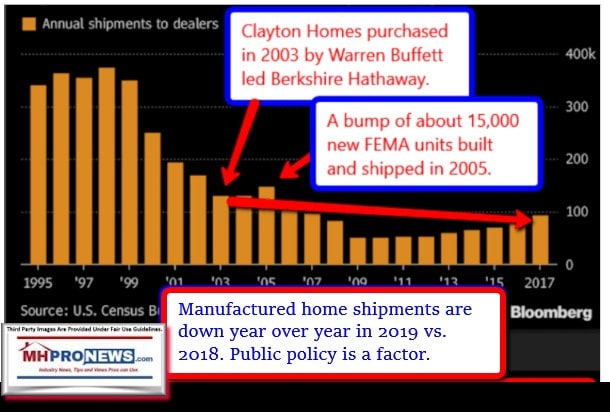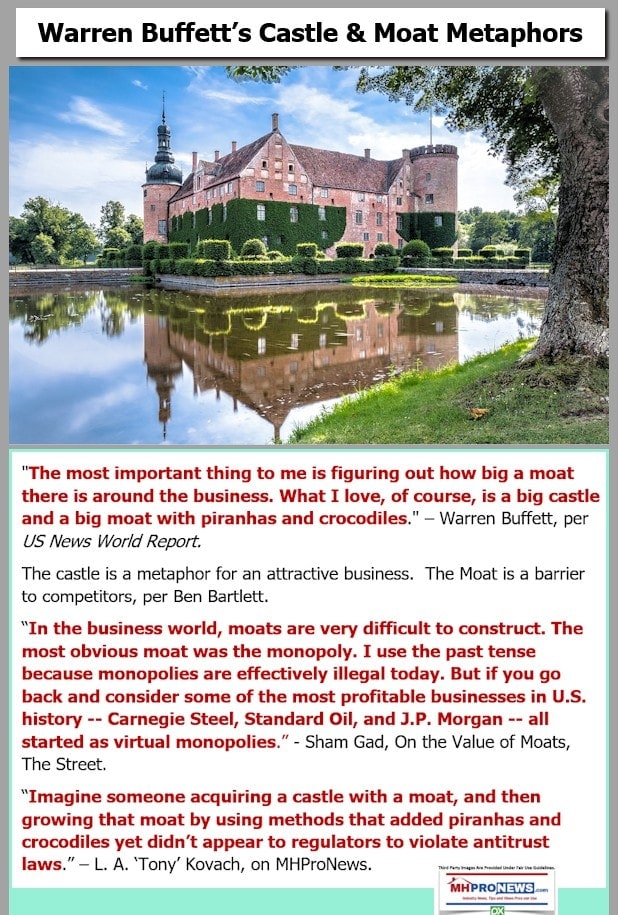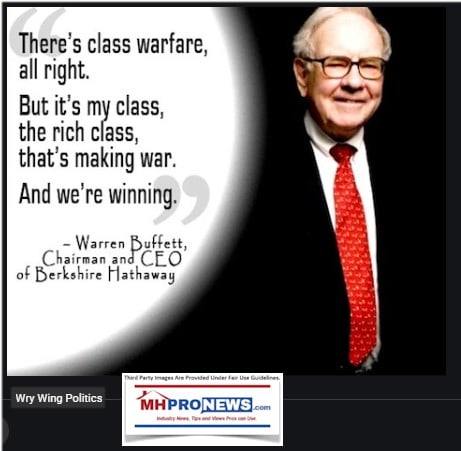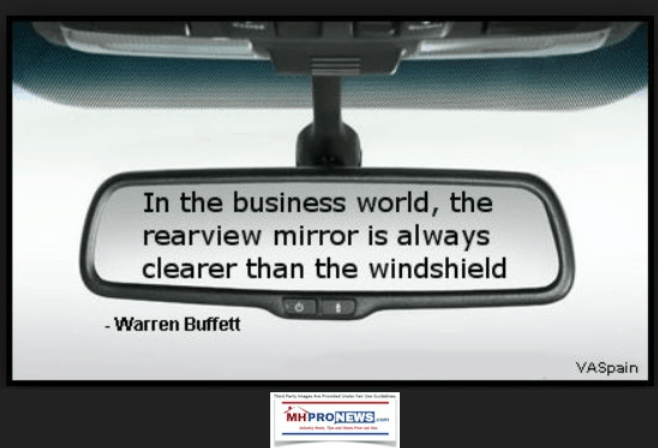 Which again point to the issue of MHI's stated claims vs realities. More than one attorney has told MHProNews that possible claims of deceptive trade practices, RICO, as well as antitrust violations may be possible with respect to MHI. The tactics being deployed by the so-called Omaha-Knoxville-Arlington axis are becoming more evident.
HUD's Brian Montgomery – William 'Bill' Matchneer Exposé – If the Shoe Fits, Affordable Housing, Manufactured Homes – Impacting American Dreams?
If MHI was sincerely working for the interests of all segments of factory-built housing, then applying good existing laws should logically be MHI's consistent mantra. No doubt several attendees in that room would reject their brazen claim at representing their interests. Who do they think they are fooling?
Bombshells! Former HUD Manufactured Housing Program Administrator Bill Matchneer, Cavco's Manuel Santana Statements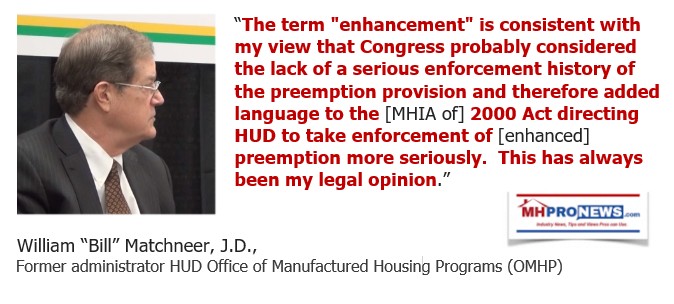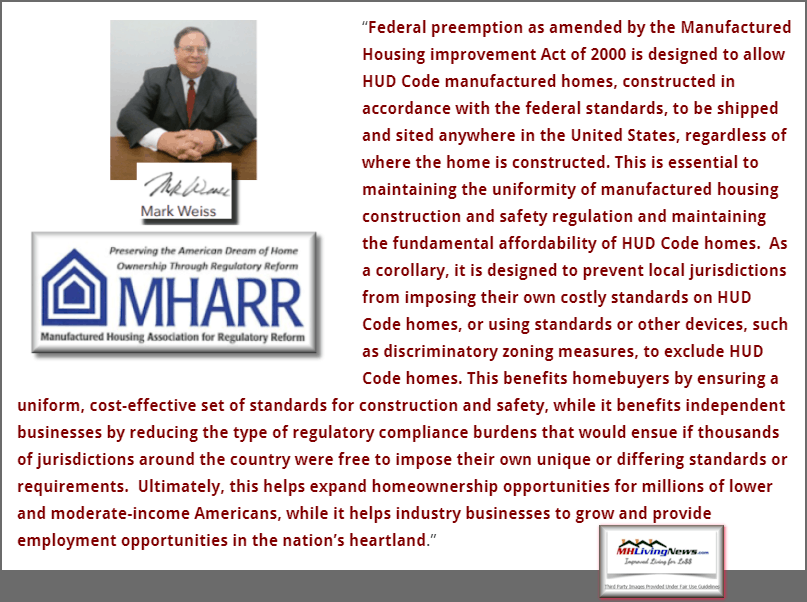 By contrast, enforcement of good existing laws is that theme at MHARR.
But MHARR's mission is focused on independent producers, they don't claim to represent the interests of all segments of the industry. Nevertheless, they are arguably doing more to defend the interests of residents and independent communities by pushing for a proper use of existing laws than MHI is de facto defending the status quo.  Based upon testimony yesterday, that status quo clearly has been harmful to hundreds of thousands of community residents as well as ethical independent businesses.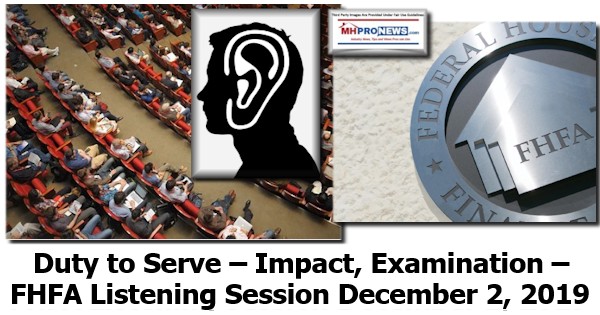 There are several potentially natural alliances that are being revealed through this problematic yet revealing process. Those seeking racial, wealth-inequality, and housing security justice could benefit from working with those who want good existing laws fully enforced. Where the system fails, litigation could prove useful, as our 12.2.2019 morning report revealed.
Huge "Landmark Case" – Law Firm Wins Millions for Manufactured Home Community Residents, Broader Industry Impacts Ahead?
Several items arose during the meeting that will be the focus of follow up reports. Stay tuned.
Lesson Learned?
There is an art form known as bas relief. It provides an important lesson for affordable housing advocates, manufactured home 'white hat' professionals, public officials and others. It's this. One must pay attention to not only the foreground images, but what is in the background too.
One of the attendees told whose focus is unjust racial disparities told MHProNews that the DTS listening session is window dressing. It is an interesting observation.  But there may be more to it than that concern.  Based on the notion that this was supposed to be a 'transparent' process, why didn't it attract mainstream news media?  Is the listening session, as some have alleged, a window covering?  A means of hiding behind the curtain what amounts to a venting session for those who attended?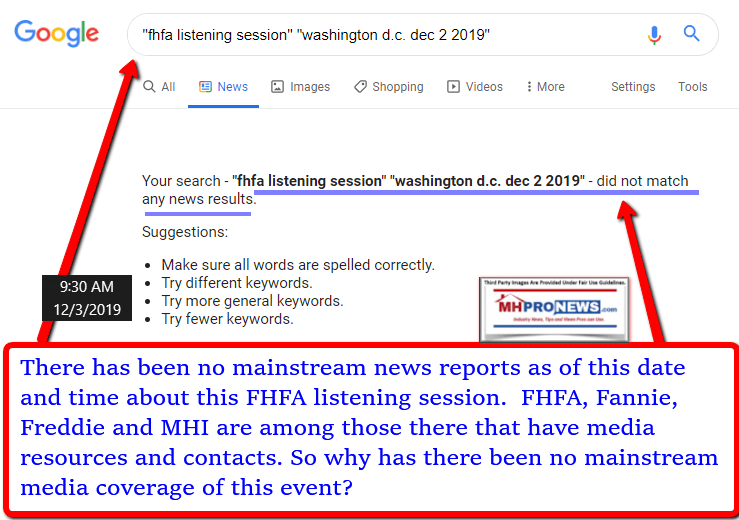 MHProNews has explored similar issues in the related reports linked from the text-image box found herein and below the byline and notices. "We Provide, You Decide." © ( fact-checks, analysis, and commentary. Third-party images or content are provided under fair use guidelines for media.)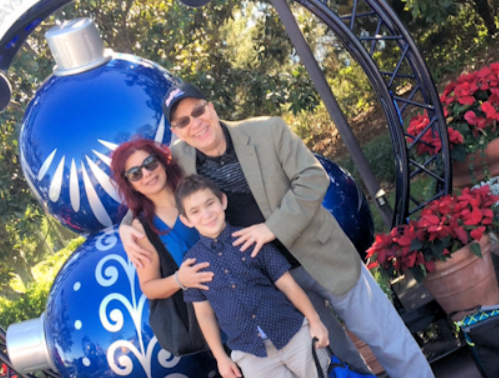 (See Related Reports, further below. Text/image boxes often are hot-linked to other reports that can be access by clicking on them.)
By L.A. "Tony" Kovach – for MHLivingNews.com.
Tony earned a journalism scholarship and earned numerous awards in history and in manufactured housing. For example, he earned the prestigious Lottinville Award in history from the University of Oklahoma, where he studied history and business management. He's a managing member and co-founder of LifeStyle Factory Homes, LLC, the parent company to MHProNews, and MHLivingNews.com. This article reflects the LLC's and/or the writer's position, and may or may not reflect the views of sponsors or supporters.
Connect on LinkedIn: http://www.linkedin.com/in/latonykovach
Related References:
The text/image boxes below are linked to other reports, which can be accessed by clicking on them.
Pendleton, Harper, Bowersox – Manufactured Housing Associations Carrots & Sticks Report – plus Sunday Weekly Industry Headlines Review 11.24 to 12.1.2019