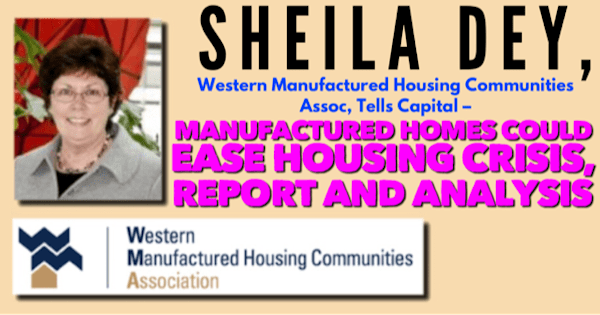 Sheila Dey, JD, is the Executive Director and General Counsel of the Western Manufactured Housing Communities Association, per their website. Dey is well known in many parts of the industry and leads one of the purportedly stronger and better-funded trade groups in manufactured housing.
To dot the i's and t's on the point of the clout of WMHCA, according to Charity Navigator for the most recent year available: Sacramento, CA based WESTERN MANUFACTURED HOUSING COMMUNITIES ASSOCIATION
| | |
| --- | --- |
| Asset Amount | $5,486,094 |
| Income Amount | $3,922,174 |
| Form 990 Revenue Amount | $3,861,632 |
Dey has sounded off via MHProNews previously and was referenced on the Daily Business News on MHProNews recently via a link-back to one of her commentaries.
California has one of the tightest, perhaps the worst, affordable housing needs in the nation.  The percentage of home ownership in California is lower than the nation at large, per data cited by former Governor Jerry Brown (D) in 2018.
The report was entitled, "California's Housing Future: Challenges And Opportunities," and was published on February 14, 2018. Here below from page 15 are key facts that the California report revealed, quoting the document linked here and also from Dey's letter, that follows.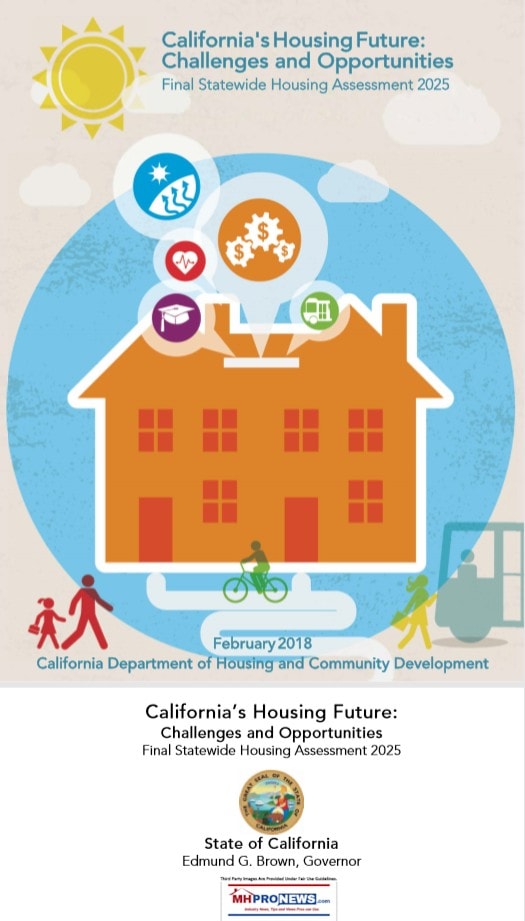 Current [CA] Housing Characteristics
Housing Supply by Type and Tenure Housing type describes the type of dwelling a person resides in (single family, multifamily or other), while tenure describes whether a unit is renter- or owner-occupied.
Of the 13.85 million homes in California, 12.72 million are occupied homes and the remainder are currently vacant.xii A recent McKinsey Global Institute report found that California ranks 49th in the nation for housing units per capita with only 358 homes per 1,000 people.xiii
Of the total occupied homes, 6.91 million (54 percent) are owner-occupied and 5.81 million (46 percent) are renter-occupied.xiv
The majority of California households reside in single-family homes (65 percent), while 31 percent reside in multifamily homes. The remainder reside in other housing types, such as mobile or manufactured homes (see Figure 1.10).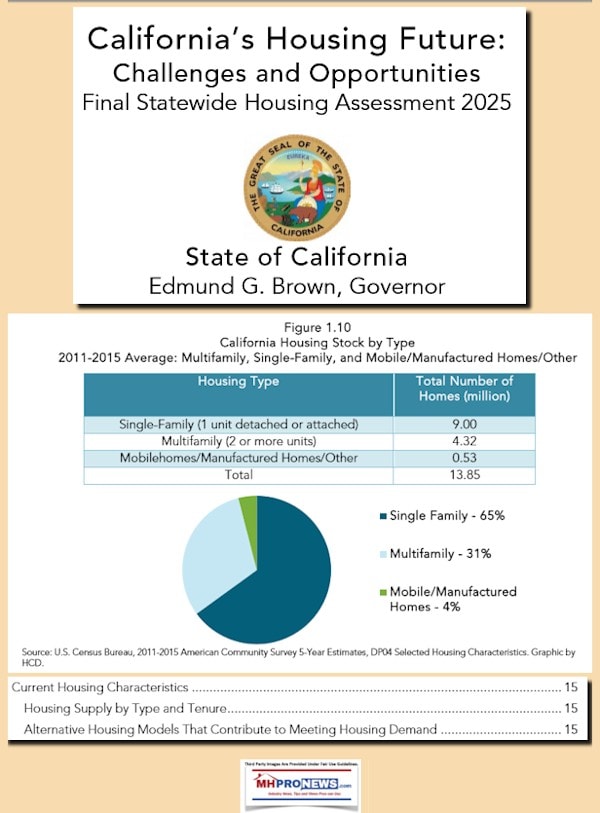 Alternative Housing Models That Contribute to Meeting Housing Demand Beyond traditional market-rate and deed-restricted homes, there are alternative housing models and emerging trends that can contribute to addressing home supply and affordability in California, including: manufactured housing, community land trusts, micro-units, tiny homes, single resident occupancy (SRO) dwellings, co-housing, multigenerational housing, and accessory dwelling units (also referred to as second units, in-law units, or granny flats).
— end of Page 15, California's Housing Future: Challenges And Opportunities —
With that backdrop, the Capitol Weekly published the following opinion column by Dey.  It is largely on point, and makes shares some interesting insights, and will be followed by some additional analysis and commentary. The photo shown was the featured image from her column, the Capitol Weekly logo was added to acknowledge them as the source of the column.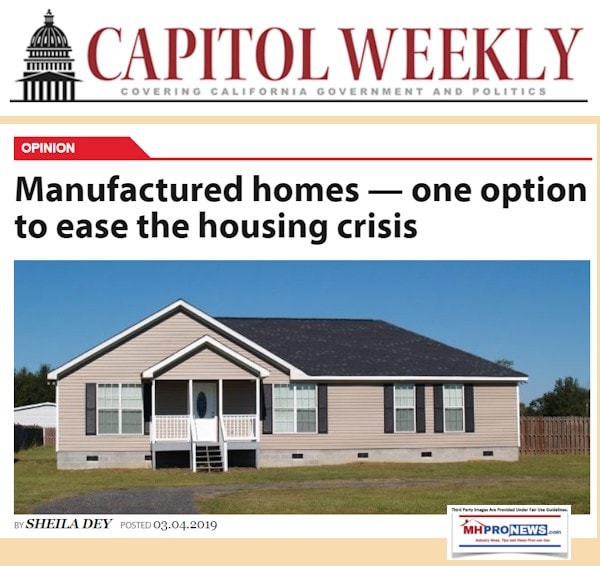 It's no secret that California is a very expensive place to live. California homes are being sold at two-and-half times the national average and rents are twice as much.
Perhaps, there is no greater example that the dream of home ownership is dead than a taxpayer-financed housing project in San Jose.
When the median home value in California is $600,860, living in a manufactured home is far more affordable, even with rent.
Several weeks ago, the San Jose City Council rezoned property to house residents in modified shipping containers, priced at a whopping $600,000 per unit.
Before considering unconventional forms of housing like shipping containers, our state's political leaders should consider the benefits and affordability of manufactured homes. Manufactured home owners enjoy the same lifestyle as traditional stick-built homes, but for hundreds of thousands of dollars less.
According to the California Manufactured Housing Institute, the installation of a brand new two to three bedroom (1,700 sq. ft.) manufactured home costs approximately $142,000, and used homes are even less. According to Homes Direct, a new one-bedroom home that is three times larger than a shipping container sells for approximately $53,000.
When the median home value in California is $600,860, living in a manufactured home is far more affordable, even with rent.
If a manufactured home is located in a mobile home park, rents (like HOA fees) are assessed on the land and in most cases are reasonable, especially when they fund essential park services, such as maintenance, roads, sewer, water, landscaping and recreational amenities. The economic benefits and financial security are even greater when park owners and residents voluntarily agree to sign long-term lease agreements, which is common.
In 2018, Gov. Jerry Brown's Department of Housing and Community Development developed a report entitled "California's Housing Future; Challenges and Opportunities," following a statewide listening tour soliciting public input on how to solve California's housing crisis.
Among its recommendations was expanding financing options and reducing barriers for alternative housing models with lower production costs, such as manufactured housing. Unfortunately, the state Legislature has not acted on this recommendation, nor have cities and counties.
So, when the production of manufactured homes is experiencing a new high in the U.S since 2008, newly elected Gov. Gavin Newsom and local government must recognize the need and demonstrate the will to expand and build new manufactured housing communities, the last remaining bastions of quality, unsubsidized housing that is still affordable.
Until then, living in shipping containers may become more common, undermining the California Dream.
—
Ed's Note: Sheila Dey is executive director of the Western Manufactured Housing Communities Association.
— end of Sheila Dey's Op-Ed, found at this link here. —
About 21 hours ago, MHProNews asked Dey to respond to the following, with respect to her column.
There are those who say that "…you [Dey] are more secure than many of your colleagues who work for other state/regional MH associations.
That said, why is there no mention of "Enhanced Preemption" in your column today?  JD Harper, in days gone by, was one of those execs besides MHARR that used to talk about its importance. 
It can be off the record, unless you say otherwise. We'll likely cover this either way, Thanks."
There was no reply as of this posting to those questions.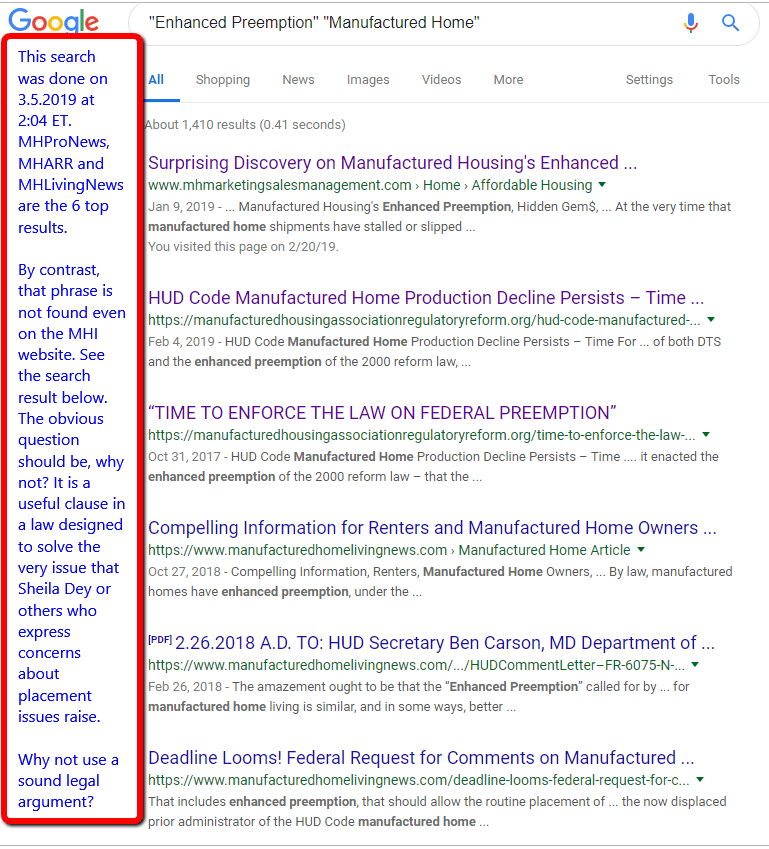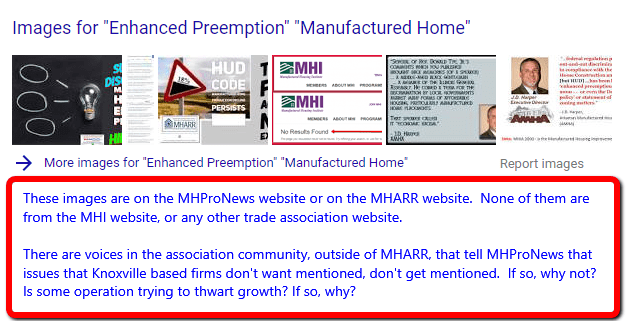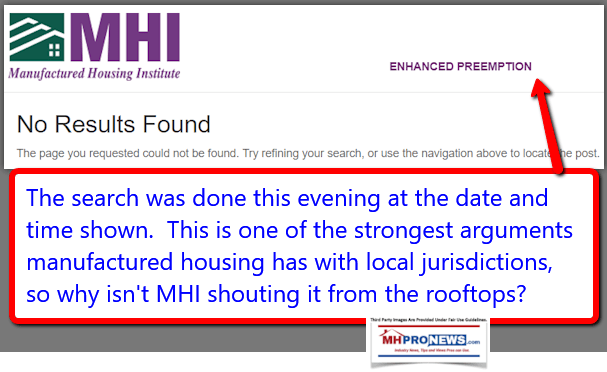 Another fair question might have been, what about arguing for Affirmatively Furthering Fair Housing (AFFH) as a legal path for using more manufactured homes?  To learn more about that, see the linked text-image box report, below.
Affordable quality housing is one of the most critical issues of our time. So too is affordable home ownership, which should be the ideal goal over rental housing. A challenge is zoning and land use, which is highly politicized, and thus is often misunderstood. What follows is adapted from the comments letter addressed as shown below.
Should Dey, or another association peer, like to address the question of why "enhanced preemption" is encouraged by Mark Weiss, JD, President and CEO of the Manufactured Housing Institute, (MHI), was previously promoted by JD Harper at the Arkansas Manufactured Housing Association (AMHA), or others, but not by the industry's association's at large?
Since enhanced preemption is a law on the books favoring manufactured housing in zoning and placement issues, why is it rarely mentioned outside of an industry meeting room, save by MHARR, MHLivingNews, or MHProNews?  An affordable housing crisis rages.  California alone could keep numerous HUD Code builders busy, if only "enhanced preemption" was being touted loudly, proudly, and soundly.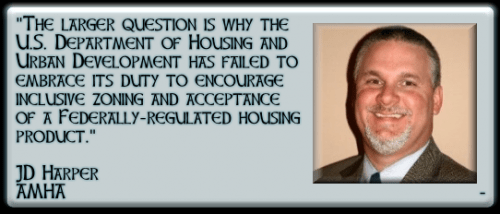 Dramatic Reversal, City Passes Urgency Ordinance Effectively Banning Manufactured Homes, Front & Back Stories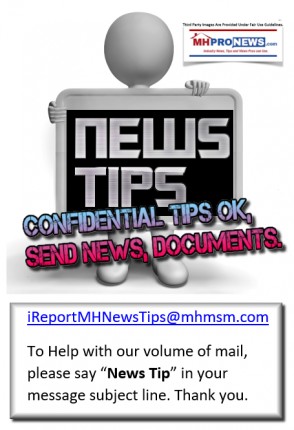 Your link to industry praise for our coverage, is found here.
For the examples of our kudos linked above…plus well over 1,000 positive, public comments, we say – "Thank You for your vote of confidence."
"We Provide, You Decide." © ## (News, analysis and commentary.)
(Image credits and information are as shown above, and when provided by third parties, are shared under fair use guidelines.)
Submitted by Soheyla Kovach to the Daily Business News for MHProNews.com.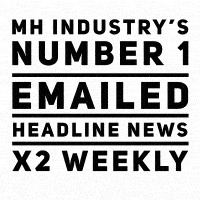 2) To pro-vide a News Tips and/or Commentary, click the link to the left. Please note if comments are on-or-off the record, thank you.
3) Marketing, Web, Video, Consulting, Recruiting and Training Re-sources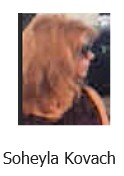 Submitted by Soheyla Kovach to the Daily Business News for MHProNews.com. Soheyla is a managing member of LifeStyle Factory Homes, LLC, the parent company to MHProNews, and MHLivingNews.com.
Related Reports

:
You can

click on the image/text boxes

to learn more about that topic.
Costly government regulations have stifled the development of attainable housing October 14, 2016 (Sacramento, CA) – In an effort to educate public policymakers on how mobilehome parks operate and how the misapplication of rent control has contributed to California's housing crisis, the Western Manufactured Housing Communities Association (WMA) has launched a statewide public education campaign.
As Affordable Housing Crisis Rages, New HUD Code Manufactured Housing Shipments Fall, Some States Drop 35-40 Percent
Two Great Laws Already on the Books NOW,  Can Unlock Billion$ Annually for Manufactured Housing Industry Businesse$, Investor$
Rent Control & MH – Politicians "Are Carpet-Bombing Our State With Regulations That Will Deliberately Destabilize The Housing Market And Leave It Obliterated"
Rumble over Anti-MH Law-State Association, Manufactured Housing Institute (MHI), Clayton Homes, and MHARR
"The one issue that will prohibit affordable housing in the future – not only manufactured homes, but site-built – is local zoning and covenants." – Jay Hamilton, executive director of the Georgia Manufactured Housing Association Armed with facts, figures and studies, he explained that manufactured homes were as well or better built, more fire resistant, more wind resistant – and far more affordable – than their site-built counterparts.
Anti-MH Bigotry, Prejudice, and Possibly Illegal Action on Display in Manufactured Housing's Birthplace?
Preface. Mistakes happen. People can learn from them, or not. Mature adults should ideally not allow themselves to be defined by errors – because everyone has their share of mistakes and ignorance. Rather, people of all ages and backgrounds are better defined by their behavior after an error has been uncovered.