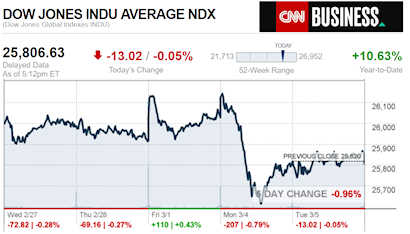 PricewaterhouseCoopers (PwC) is a multinational professional services network headquartered in London, United Kingdom and PwC ranks as the second largest professional services firm in the world, says the firm's website. Their revenue in 2018 was reported at $41.3 billion USD, roughly 5¼  times the size of all manufactured housing industry sales at retail for 2018.  So when PwC Partner Mitch Roschelle talks about the state of the U.S. housing market, smart people listen. What he has to say points to far higher potential for manufactured housing than the industry is currently tapping into.  That will be our featured focus for this evening.
If you're new, already hooked on our new spotlight feature – or are ready to get the MH professional fever – our headline report is found further below, after the newsmaker bullets and major indexes closing tickers.
The evolving Daily Business News market report sets the manufactured home industry's stocks in the broader context of the overall markets.  Headlines – at home and abroad – often move the markets.  So, this is an example of "News through the lens of manufactured homes, and factory-built housing." ©
Part of this unique evening feature provides headlines – from both sides of the left-right media divide – which saves busy readers time, while underscoring topics that may be moving investors, which in turn move the markets.
Readers say this is also a useful quick-review tool that saves researchers time in getting a handle of the manufactured housing industry, through the lens of publicly-traded stocks connected with the manufactured home industry.
This is an exclusive evening or nightly example of MH "Industry News, Tips and Views, Pros Can Use." © It is fascinating to see just how similar, and different, these two lists of headlines can be.
Want to know more about the left-right media divide from third party research?  ICYMI – for those not familiar with the "Full Measure," 'left-center-right' media chart, please click here.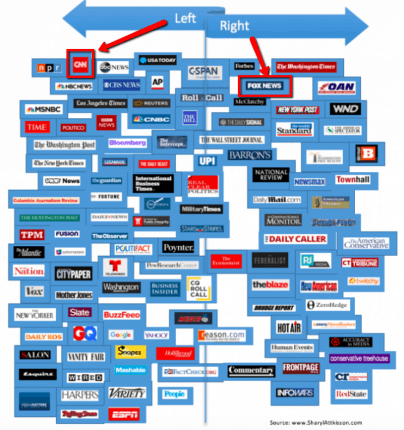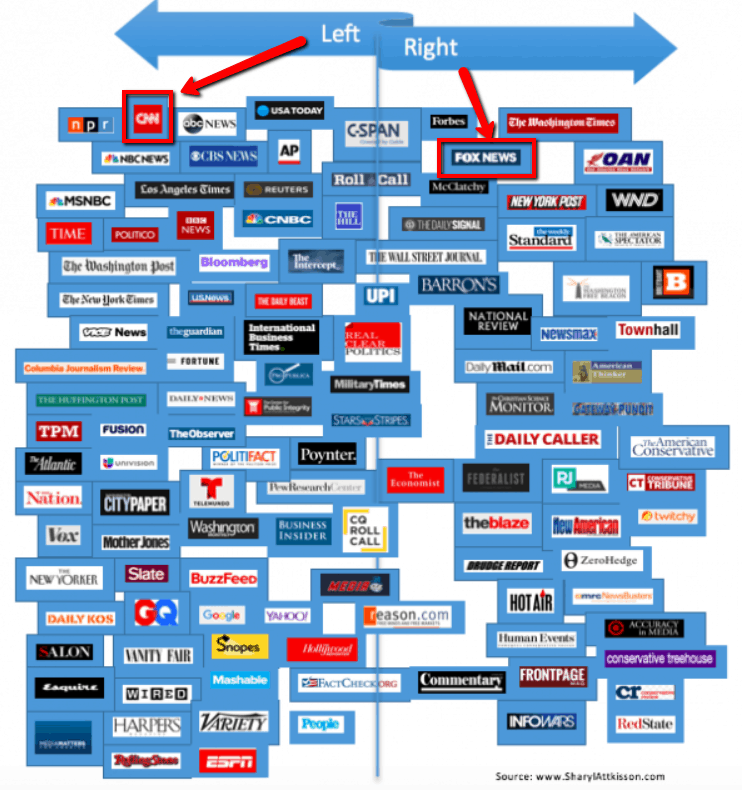 Select bullets from CNN Money…
Flying is bad for the environment
Some airlines are better than others at reducing carbon emissions. Here are the best and worst
Why Tesla closing hundreds of stories is risky
GE shares tank suddenly as CEO starts talking
Americans aren't tired of shopping just yet
Mark Zuckerberg's net worth shrank by $9 billion last year
Goldman Sachs is loosening its dress code
Airports scramble to handle drone incidents
Hedge fund wants L Brands to spin off Victoria's Secret
Harley-Davidson buys electric bike maker for kids
Employees are tired of their companies paying lip service to diversity. They want real change
FDA targets Walgreens as part of crackdown on sales of tobacco, e-cigarettes to minors
The right way to ask for a job reference
Papa John's has finally found a way to move past its controversial founder
Content by LendingTree
How to pay off your house ASAP
Goodyear designed a tire that could help cars fly
Target's strategy to compete against Amazon and Walmart is working
Kohl's is shrinking stores and leasing out the extra space to Planet Fitness
Abu Dhabi startup is using AI to transform classrooms
China cuts taxes as it warns of 'a hard struggle' ahead
Carlos Ghosn granted bail after 3 months in Tokyo jail
How Huawei plans to fight back against the US
Spotify just added a million new users in under a week
At almost $19 million, this Bugatti is the most expensive new car ever sold
Volkswagen is really making the Dune Buggy
Audi unveils its electric SUV concept
This Bugatti is made entirely of Legos
BMW and Toyota sound new alarm on Brexit
Select Bullets from Fox Business…
Michael Bloomberg, ex-New York City mayor, won't run for president in 2020
Ocasio-Cortez signs on to Democrat's tax bill targeting stock trades
Trump's FDA chief resigns as admin pushes forward on drug pricing plan
Legendary economist on biggest socialism myth
New anti-AOC billboard slams Democrat over Green New Deal 'boss' comments
Top 5 jobs for millennials seeking 6-figure salaries
Michigan's proposed fuel tax hike would make it highest in US
GE shares close down after CEO forecasts negative cash flow in 2019
Average 'living wage' needed to comfortably live in all 50 states
$1.5B Mega Millions winner: Here's the tax damage
Kylie Jenner is the world's youngest self-made billionaire
Car prices at record highs: How to avoid sticker shock
Papa John's, ousted founder John Schnatter settle dispute
Ambani, Ballmer lead world's richest sports team owners: Forbes
Private equity firms' biggest earners last year
Goldman Sachs hedges dress code, suits and ties now optional
The new "firm wide flexible dress code" was announced in an internal memo.
NCAA corruption: Former Adidas exec James Gatto, 2 others get jail time
California's failed bullet train: 100 billion reasons to return taxpayer money
Dems may regret turning Ocasio-Cortez into a star: Varney
Don't blame millennials for lukewarm housing market
Apple stock will benefit from 5G rollout: Loup Ventures' Gene Munster
Why you should invest in small-caps
Charles Payne: Is a command economy really so awful?
Kareem Abdul-Jabbar NBA memorabilia auction nets $3M for charity
Private equity firms' biggest earners last year
Here's how much the Mega Millions winner will get after taxes
Medicare-for-all: The plan to expand what is financially broken to everyone
Best retirement cities if you don't have $1M saved
Expanding Social Security for the rich (Huh?)
Millennial Money: Make your funds move at the speed of life
Today's markets and stocks, at the closing bell…

Today's Big Movers
For all the scores and highlights on tracked manufactured home connected stocks today, see the Bloomberg graphic, posted below.
Today's MH Market Spotlight Report –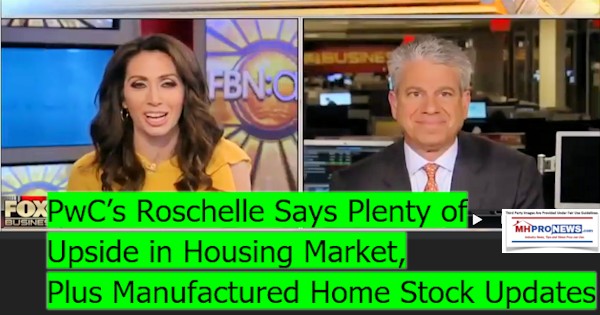 On right-of-center Fox Business, a new column with a video interview of Mitch Roschelle should be useful to those who wonder — where the growth is in manufactured housing?
Roschelle never mentions those two words, nor modular housing for that matter.  No surprise.  But the general points he is making about the housing market should cause "Management by Objective" (MBO) possibility thinkers in MHVille to sit up and take notice.
Here's the video, followed by pull quotes of what he had to say.
Under the headline, "Don't blame millennials for lukewarm housing market," here are some pull quotes from an opinion column by Mitch Roschelle published March 05, 2019.
The U.S. housing market is alive and well, and believe it or not, the so-called American Dream of homeownership remains intact — even for millennials.
As our economy has slowly grown over the past ten years, the housing market has yet to return to the "glory days" of the past decade.
That failure to return to housing's glory days is not because of economic reasons.  He cites the kind of positive jobs and economic data that has often been referenced here on the Daily Business News on MHProNews.
The text under the video on Fox Business read, "Affordability the biggest obstacle for millennials in the housing market?" That's in synch with other mainstream and MHProNews reports too.
But despite a good economy, the PwC partner said the following.
Yet the housing market is not the driver of economic growth that it was a decade ago. In 2005, the housing investment and services represented 18.3 percent of GDP, in 2018 housing's contribution to GDP comes in at 15 percent.
The pace of new construction has returned to long-term averages, however, the volume of housing starts remains far from the peak hit in January 2006. By the same token, sales volumes of both new and existing homes are similarly falling short of historical norms.
Given the data, the housing market appears to be sluggish, suggesting that the American Dream of homeownership may be fading. But homeownership remains very much desirable.
Its About Affordability… 
Roschelle said:
In fact, affordability is the true challenge facing would be homebuyers. Statistically speaking, the U.S. has formed more households (as measured by individuals moving out of their parent's home) than we have built new housing stock. Cumulatively, according to the Census Bureau, there are more than 3.5 million individuals for whom new supply has not been built.
Rising prices are a simple function of supply and demand. And the result of this excess demand over supply has driven both home prices as well as apartment rents to historically high levels.
While some of his data points are different than say, the National Association of Realtor's (NAR) Lawrence Yun last year, his conclusions are similar in this sense.  There has to be more building.
Says Roschelle:
Truth be told, as the millennials came of home-buying age, they found less supply of housing stock available for purchase than any previous generation. And while I'm coming to the defense of millennials, let's remember the global financial crisis is a recent memory for much of this generation. Investment trepidation is reasonable emotion for those who saw friends and family lose fortunes in the housing market.
A decade later, those 37 and younger represent an increasing component of first-time homebuyers. In fact, according to the National Association of Realtors' report, this cohort is the largest generational group of buyers, representing 34 percent of all first-time home buyers.
Yes, the American Dream is alive and well for these individuals, with a median age of 31, they don't seem to be putting off the home purchase decisions. Perhaps the most recent evidence of the vibrancy of the American Dream is the uptick in the homeownership rate. In the fourth quarter of 2018, the percentage of Americans owning a home rose to the highest level in nearly five years, according to data published by the U.S. Census Bureau.
While many analysts bemoan the myriad "disappointing" monthly housing starts, the silver lining for the economy suggests that its strong growth is being driven by consumer expenditures and business investment. Meanwhile, the slowing pace of growth in housing prices at a time when mortgage rates remain relatively low, paves the way for first-time home buyers to take the plunge in pursuit of the American Dream.
Mitch Roschelle is a partner and business development leader at PwC. He has over three decades of experience advising clients worldwide. He's a frequent commentator on FBN and FNC on business trends, market behavior, housing, the economy and policy matters in the public and private sectors.
–30–
Don't let anyone in the manufactured home industry give you the propaganda that things can't be far more robust than they currently are. Those who make excuses are either ignorant or are trying to sell you on a negative notion that is disputed by reams of data, like Roschelle's.
The time to step back, and rethink what's causing the industry's malaise is now.  Because the potential is far greater than perhaps at any time in the industry's history, including the glory days when over 500,000 homes were shipped 2 years in a row, or in 1998, when over 372,000 new HUD Code manufactured homes were shipped in a single year.  If someone has done it before, why not do it again?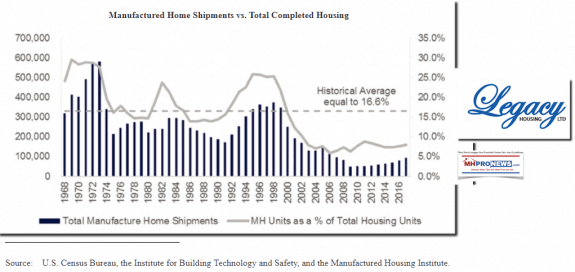 If you are thinking issues like zoning and placement see the related report just below, but there's more to check out too.  The more you know, the more you could grow.  We deal in reality here, but we also know of the proven possibilities. 
Related Reports:
Sheila Dey, Western Manufactured Housing Communities Assoc, Tells Capitol – Manufactured Homes Could Ease Housing Crisis, Report and Analysis
As Affordable Housing Crisis Rages, New HUD Code Manufactured Housing Shipments Fall, Some States Drop 35-40 Percent
Bloomberg Closing Ticker for MHProNews…
NOTE: The chart below includes the Canadian stock, ECN, which purchased Triad Financial Services.
NOTE: The chart below covers a number of stocks NOT reflected in the Yahoo MHCV, shown above.
NOTE: Drew changed its name and trading symbol at the end of 2016 to Lippert (LCII).
Berkshire Hathaway is the parent company to Clayton Homes, 21st Mortgage, Vanderbilt Mortgage and other factory built housing industry suppliers.
LCI Industries, Patrick, UFPI and LP all supply manufactured housing.
AMG, CG and TAVFX have investments in manufactured housing related businesses.
Your link to industry praise for our coverage, is found here.
For the examples of our kudos linked above…plus well over 1,000 positive, public comments, we say – "Thank You for your vote of confidence."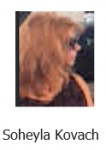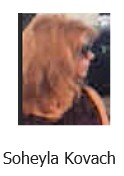 "We Provide, You Decide." © ## (News, analysis and commentary.)
(Image credits and information are as shown above, and when provided by third parties, are shared under fair use guidelines.)
Submitted by Soheyla Kovach to the Daily Business News for MHProNews.com.