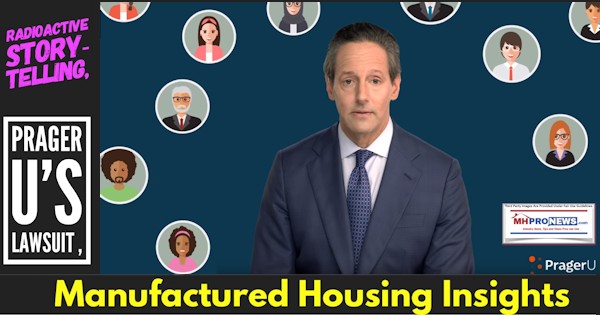 PragerU is the name of a self-described center-right platform that is perhaps best known for videos of about 5-minute length.  Those videos each address a specific topic on an array of controversial issues, with the goal of shedding new fact-based insights on it. Each video aims to inform and persuade. You may agree, disagree or be neutral about them and their work. But their free speech case against Google and YouTube ought to be carefully watched if not supported by manufactured housing professionals and advocates.
Why?
First, we'll let their own video with lead attorney Eric George answer that question. Note that since this video below was published on PragerU's YouTube page on Aug 19, 2019, this video has had 2,786,869 views. As a quick comparison, the last four digits of their video views is roughly equal to what the Manufactured Housing Institute (MHI) five well-done Homes on the Hill videos have been viewed collectively.  Meaning, the PragerU folks have a strong, loyal audience, with some 2.2 million subscribers on YouTube alone. Ponder their story told in George's own words.
Next, let's note the wheat and chaff principle. There are videos of theirs that we don't always concur with, but we respect their First Amendment right to produce and publish what they do.  Their growing volume of quality content is thoughtfully done. PragerU are not bomb-throwers. As a notice to newcomers here, MHProNews has posted their fine work for years on specific topics that were relevant, one example is from this morning, found at this link here.  They systematically deal with a topic, showcasing an expert who narrates an illustrated video, not unlike the one above.
The fact that some 2.4 billion views collectively have occurred on PragerU videos speaks volumes about the quality and relevance of their work.
Third, MHProNews and our MHLivingNews sister site have periodically spotlighted some of the same concerns as that nonprofit group has. Dr. Robert Epstein has testified in Washington, D.C. under oath on similar concerns as Dennis Prager and his colleagues have raised. There are voices on both sides of the left-right political divide that have made similar arguments to Prager's. Indeed, there are a growing number of voices who are or where in Google who have raised the issue in their own litigation.  From 2020 Democratic hopeful Rep. Tulsi Gabbard to GOP President Donald J. Trump's campaign manager, there are serious voices raising the warning flags.
It is past time to give this the attention it deserves.
All that is interesting. But what makes this manufactured housing specific?
Plenty.
If Google, YouTube, Facebook, Twitter, or any other such internet platform can take sides and tip the scales for or against a person, product, politician, or position, that means that they can do the same for or against you and your product(s) or position(s) too.
When an algorithm is secret, and ever changing, when there are few if any records of searches, that means the scales can be tipped to favor those aligned with Google. That gives Google – including other so-called FAANG companies – enormous power.  Power equals temptation to abuse it.  The FAANG firms can't be voted out of office.
A specific example that has been hiding in plain sight of how Google impacts our industry has been showcased in a report linked below.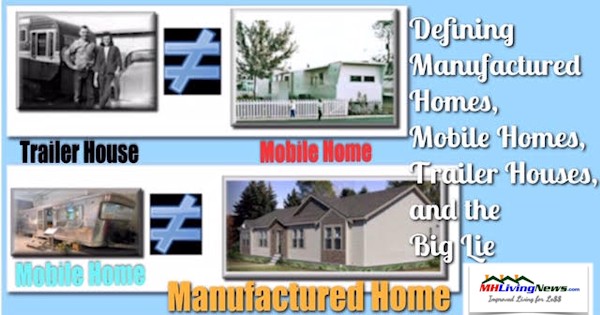 Rephrased, PragerU is fighting for you and your operation's free speech and business rights, even if you don't realize it.
Radioactive Storytelling
But let's take one more look at this issue, before wrapping up this piece. For millions of Americans, the words 'mobile home,' 'manufactured home,' and 'manufactured housing' have been metaphorically made radioactive. What does that mean?
If you say the words – apartment, single-family housing, condo, duplex, or townhouse – an image forms in your mind. You may favor one of those over another. Fine. But you likely don't have a dark view of any of those other forms of housing.
But as soon as you say:
mobile home,
manufactured home, or
manufactured housing,
when someone in the general public knows the term at all, the odds are that they have a negative view of our industry's product and/or services. That is a pretty sure bet, and Zillow's 2016 and 2018 research both amply prove that point.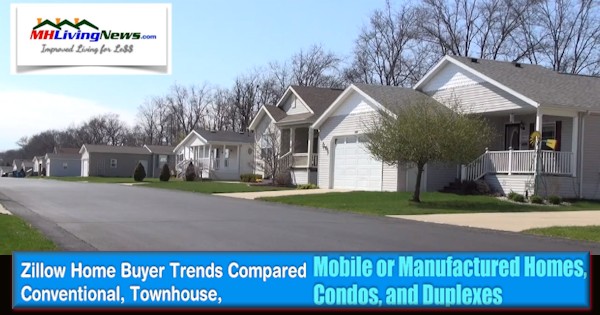 What that means in practice is that our industry's front-line professionals have to do more than the typical sales person who sells an house, RV, car, pickup, SUV, boat, or tech product must do.
Do you own or manage a manufactured home related operation?  If so, and if you've done that for some time, you know what it means that the majority of the population has a radioactive fear of our product or services. Ignoring that won't make it go away. It can be dealt with on a local level, but that is another story for another time.
Millions of housing seekers will consider an apartment, but won't consider a manufactured home? That's the HUD Code manufactured home industry's reality. Any seasoned industry professional who sincerely thinks differently is not looking at all the evidence – from Zillow or other sources – with an open mind.
Our profession, like any other, has good, bad, or mediocre performers and operators.
Bad doctors don't keep people from considering finding a good one.
Bad automotive dealers drive people to find a good one when they want a car, truck, crossovers, or SUV.
Why should problematic reports keep millions from even considering a manufactured home? More on that at this link here.
The contrary is stark.  
PragerU – properly understood – is an example of taking other sometimes radioactive topics and break down the misinformation in order to get to the truth. That's a relevant example for manufactured home professionals.  There are several useful takeaways from Prager's important work and lawsuit.
Rephrased, for millions of possible prospects for our industry, only after the truth is grasped can a location or professional sell dramatically more manufactured homes.
As one a related segue/plug, we are in the process of updating our publisher and chief consultant's professional site, LATonyKovach.com. Once finished, it will highlight one of the few people in our much-needed industry who understands the process of educational marketing and the related sales and recruiting methods that should go along with that process. Watch for that, if you are looking to grow your bottom-line results.
That said, day-by-day, this site and MHLivingNews tackle radioactive issues related to our industry in a manner not unlike what PragerU does. We respect Dennis Prager and their organization's work.  We encourage other industry pros to check them out and support their nonprofit's efforts too.
"Deadman's Switch" Activated, Google Whistleblower Sounds Alarm, plus Manufactured Home Equities, Investing Updates
That's take two of your healthy dose of addictive and necessary insights, found only here on MHProNews — your home for "News Through the Lens of Manufactured Homes and Factory-Built Housing," © where "We Provide, You Decide." © ## (News, analysis, and commentary.)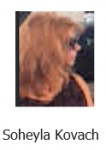 Submitted by Soheyla Kovach for MHProNews.com.
Soheyla is a managing member of LifeStyle Factory Homes, LLC, the parent company to MHProNews, and MHLivingNews.com. Connect with us on LinkedIn here and here.
Related Reports:
Click the image/text box below to access relevant, related information.
Google Under Fire, $50 Million Rep Tulsi Gabbard Suit, Peter Theil Cries Foul too, plus Manufactured Home Stock Updates
President Trump 'Big Tech Should Be Sued,' Google Manufactured Housing Angle Overlooked, Plus Manufactured Home Stock Updates
Amazon, Google – Both Into Factory Building – Want More Influence, Insights In Your Life, Plus MH Market Updates
Does Google Harm Manufactured Housing? Other Forms of Free Speech?
Google Employees Go Public, Protest Controversial "Project Dragonfly"
"Audit the Algorithm!" – Mark Zuckerberg, Facebook and Google Monopoly – Manufactured Housing Marketers Notice