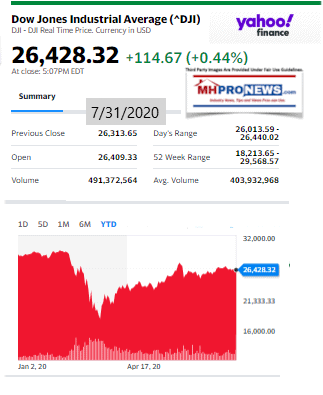 This could be construed in part as a comparison between the Manufactured Housing Institute (MHI) contrasted with the National Federation of Independent Businesses (NFIB).
Advertise with MHProNews to be seen
As industry members and long-time readers know, the Manufactured Housing Association for Regulatory Reform (MHARR) is a HUD Code producer's trade group. MHARR routinely say as much in their messages to members and industry professionals. Here is their phrasing: "The Manufactured Housing Association for Regulatory Reform is a Washington, D.C.-based national trade association representing the views and interests of independent producers of federally-regulated manufactured housing."
By contrast, MHI poses as both a producers and post-production (PP) trade group. Here is how MHI states it. "The Manufactured Housing Institute is the only national trade organization representing all segments of the factory-built housing industry."
Tonight's featured focus is from the NFIB, not MHARR or MHI. But the NFIB focus is one more example of how they have "failed" the "PP" – post production – needs of the industry. So said a message today form a longtime MHI and industry member.
"Tony…MHI Totally screwed-up, failed and devastated the PP on KEY POLICY MATTERS (i.e., zoning, consumer financing, new developments, placement, national advertising and marketing, etc., etc.),  thus critically hurting the entire industry's and our consumer's wellbeing, prosperity and advancement?  The answer is resounding yes…and it is MHI's wrongheaded POLICIES on those types of PP issues that I, we, all of us will continue to expose, fight and in many cases beat the hell out of them. Incidentally, this whole thing is another reason that these poor souls need their own independent national PP association."
Additional that voice said "All that said, though, I can see, understand and fully support your interest and involvement (as a hard-hitting investigative journalist) in these other types of PP issues." More on all of that another time.
That tees up today's featured focus are their Congressional proposals and the latest in the survey from small business. The featured focus segment of this evening's market report is found beyond the left-right headline news bullets and 2 of our 3 market snapshots at the close today. The manufactured housing industry connected stocks are near the end of the report each evening, after the featured focus and the related/recent report links.
Quotes That Shed Light – American Social, Industry, National Issues…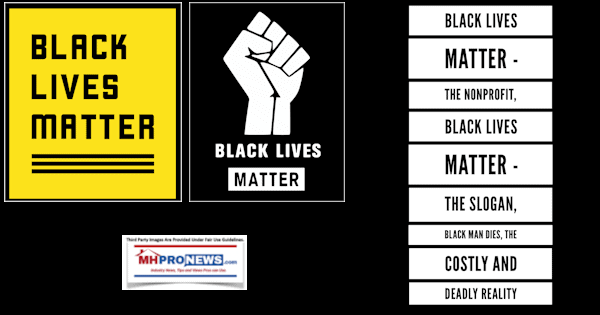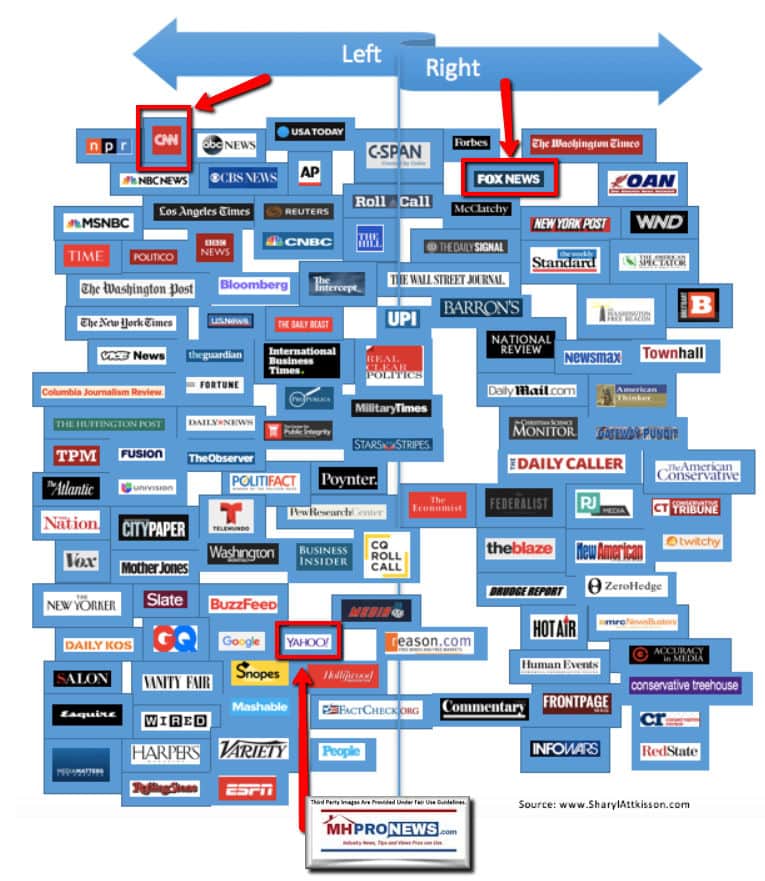 Headlines from left-of-center CNN Business
Walmart used to be a haven for RV's overnight, but more stores won't allow it
Americans are on a spending spree, but the sugar rush may be wearing off
Florida teen arrested in Twitter hack that hit Biden and Obama
Chevron and Exxon post huge losses as oil prices plummet due to the pandemic
Nike's viral 'You Can't Stop Us' ad is winning big on social media
See the Nike ad that took 4,000 hours of sports footage to make
Trump expected to order China's Bytedance to sell TikTok's US operations
Tech titans had their day before Congress. Here's what could happen next
David Duke has been banned from Twitter
Honda is reportedly deploying its accountants to the assembly line
GM is tripling the size of its EV fast charging network
This is now the biggest cannabis company in the world
August rent is due. Here's what to do if you can't pay it
A Pier 1 Import store on Feb 21, 2020 in Redwood City, California. Pier 1 Imports Inc., an American retailer specializing in imported home furnishings and decor, filed for Chapter 11 bankruptcy protection.
Bankrupt Pier 1 becomes a walking zombie
In this June 26, 2020 photo made available by NASA, spacewalkers Bob Behnken, foreground left, and Chris Cassidy, foreground right, are suited up with assistance from Expedition 63 Flight Engineers Doug Hurley, center left, and Ivan Vagner in the International Space Station. On Wednesday, July 29, 2020, SpaceX and NASA cleared the Dragon crew capsule to depart the International Space Station and head home after a two-month flight. (NASA via AP)
SpaceX set to bring NASA astronauts home from historic mission (weather permitting)
Coke with coffee will hit US stores next year
MARKETS
TIME TO CHANGE YOUR PASSWORD
Kevin Casey, manager of Old Port Spirits & Cigars, demonstrates the app Drizly that his store is partnering with to deliver liquor in the Portland area starting Thursday, April 14, 2016.
Alcohol delivery service Drizly hit by data breach affecting 2.4 million accounts
Garmin slowly comes back online after massive hack
Twitter say hack was the result of a phishing attack
Why Twitter is a prime target for hackers
Is TikTok is a national security threat?
RISE OF AI
Going back to work? An algorithm may warn you to social distance
Face masks are screwing up facial recognition software
Hanging out with an AI version of Deepak Chopra
There's a new obstacle to landing a job after college
AI can make human-sounding recipes, but they still taste gross
Headlines from right-of-center Fox Business
MONEY
3 charged in Twitter hack of users including Obama, Gates, Musk
Why this Ivy League group is suing Trump over his Twitter use
POLITICS
Dems, GOP far from COVID-19 relief deal as $600 jobless benefit expires
Republican senators propose $1,000 stimulus checks for adults, children
POLITICS
3 big ways Social Security could change if Joe Biden becomes president
How the coronavirus pandemic could take a bite out of your Social Security benefit
OPINION
Congressman: Big Tech's reckoning is here
ECONOMY
Eurozone suffers 40.3% annualized contraction, greatest drop on record
MO MONEY MO PROBLEMS
LIFESTYLE
High-tax California proposes raising rates for millionaires
SHIPPING SAVINGS?
REAL ESTATE
SEE PICS: Jeff Bezos springs for estate next to his record-setting compound
COMING UP FOR AIR
ECONOMY
How hard has coronavirus hurt small businesses in your city?
BLESS THE BROKEN ROAD
LIFESTYLE
Rascal Flatts singer Gary LeVox promises jobs at his moving company
SHINY APPLE
MARKETS
iPhone maker rockets to all-time high; stocks pare earlier tech-fueled gains
FACING THE MUSIC
TECHNOLOGY
Facebook is making a major change starting this weekend
MISSION IS POSSIBLE
MEDIA
How Tom Cruise convinced Universal to spend $200M on movie filmed in space
BANKING ON IT
MONEY
Wells Fargo sold assets to stay under Fed asset cap as markets lurched
CASHING IN
PERSONAL FINANCE
Your retirement distributions won't be taxed in these states: AARP
CHANGING COURSE?
MONEY
White House reportedly willing to strike relief deal without these biz protections
DROWNING DANGER?
LEGAL
Over 100 tourists say they've been hurt, some seriously, on popular water slide
'WILD' RIDE
NEWS
Bus from popular movie rescued from wilderness, will be parked at museum
LIFESTYLE
Kellogg to meet at-home eating demands, launch plant-based foods
OPINION
Varney: Tech giants Amazon, Facebook are 'crown jewels of American business'
MONEY
Minnesota company gets most coronavirus aid in Iowa hog disposal program
POLITICS
Fauci suggests protests spread COVID-19, but won't 'opine' on limits in hearing clash with Jordan
SPORTS
Alex Rodriguez sought advice from Astros owner Jim Crane about buying Mets
LIFESTYLE
How to hurricane-proof your house
VIDEO
Wisconsin State Fair open for drive-thru
MONEY
As unemployment benefits expire, Americans more at risk for hunger crisis
MONEY
Fiat Chrysler Automobiles restores full pay to salaried workers
MEDIA
Netflix invests in 'Black Mirror' creators' new production company in first-of-its-kind deal
LEGAL
Lawyers banned from identifying Jeffrey Epstein victims
SOCIAL MEDIA
Why Twitter permanently banned former KKK leader David Duke
CARS
Ford already bombarded with 150,000 reservations for upcoming SUV
RETAIL
Wawa launching this popular item to convenience stores nationwide
TECHNOLOGY
Zuckerberg explains Facebook's remote work policy, slams COVID-19 response
REAL ESTATE
SEE PICS: NASCAR legend lists Florida country club home
SPORTS
20 percent of MLB teams have games postponed due to coronavirus
LIFESTYLE
Educators of color resist movement to take police officers out of schools
HEALTH CARE
Coronavirus testing turnaround times in Florida reveal wide disparity
MEDIA
'Ellen DeGeneres Show' producers accused of sexual misconduct
MONEY
What to do if you can't afford college right now
10 Market Indicator Closing Summaries – Yahoo Finance Closing Tickers on MHProNews…
Featured Focus –
Where Business, Politics and Investing Can Meet
Before diving into the official statements from the NFIB, first a few headlines from left-of-center CNBC help set the stage.
CDC warns Congress of 'significant public health consequences' if schools don't reopen in the fall
A surge in evictions could turn into financial crisis, economist warns
That second bullet is related to a report by MHProNews on that issue linked below.
Grapes of Wrath – Massive Foreclosure, Evictions Wave Looms, Threatens Housing, Usual Suspects-Gates, Buffett, Soros Lurk in Rigged System – Aspen Institute, COVID19 Eviction Project Plot
Also bullets from CNBC are the following.
Dr. Fauci says coronavirus is so contagious, it won't likely ever disappear
Earnings: Housing is on fire, but apparel and restaurants are struggling
Rephrased, as the headline shows, conventional housing is doing well. Meanwhile, manufactured housing is struggling, as the data in the report linked below reflects.
Official National Manufactured Housing Production, Shipment Data May 2020 – Plus Added Manufactured Home Professional Facts
Against that backdrop is the latest two big items from the NFIB. The first is the survey of small businesses as it relates to COVID19 and the PPP SBA loan program. The second is about their 10 point proposal to Congress.
Per the NFIB
The majority (71%) of owners have used their entire PPP loan
WASHINGTON, D.C. (July 27, 2020) – The NFIB Research Center released a survey today on the state of small business and the Paycheck Protection Program (PPP). The PPP loan application is set to close on Aug. 8 after Congress extended the deadline to allow more small business owners to participate. Most small business owners (71%) have used their entire PPP loan. However, 46% of borrowers say they anticipate needing additional financial support in the next six months.
"Current economic conditions are putting significant stress on small business owners struggling to balance lower sales, expenses, and longer-term sustainability," said Holly Wade, NFIB Director of Research & Policy Analysis. "Even for those owners who have exhausted their PPP loan, the economic conditions have not yet returned to levels that can support business activity for many."
Key findings from the survey include:
The majority (71%) of small business owners have now used their entire PPP loan.
The 29% still using their loan are likely not far behind.
Borrowers are now waiting for lenders to start accepting loan forgiveness applications.
The SBA has recently issued processing instructions and just over one-third of small business borrowers plan to use the EZ form. Another 61% are not sure if they will use the EZ form or the long form.
Some small business owners (21%) have or anticipate having to lay off employees after using the PPP loan.
This is generally unchanged from NFIB's July 7thsurvey at 22%.
Almost half (46%) of PPP loan borrowers also anticipate needing additional financial support over the next 12 months.
Almost half of small business owners (46%) are nearly back to where they were with some exceeding pre-COVID sales levels.
Thirty-two percent report sales levels of 50-74% from last year.
Twenty-one percent of small businesses still in operation have sales levels that are less than half of what they were this time last year.
About 23% of small business owners report that they will have to close their doors if the current economic conditions do not improve over the next six months.
Another 22% of owners anticipate they will be able to operate no longer than 7-12 months under current economic conditions.
Over half (56%) are better situated and do not anticipate any near-term problems.
More small business owners find it difficult to pay their mortgage/rent/lease payments than any other expense category.
About 54% of owners rent their business property while another 40% own.
Seven percent both rent and own property used for business purposes.
About one-third of respondents own investment property and 77% of them collect rent from those properties.
Just over one-third (34%) of those who have renters are experiencing more difficulty collecting rent than normal.
Over one-third (35%) of small business owners are "very" or "moderately" concerned about contracting COVID-19 themselves while operating their business.
Another 35% are somewhat concerned.
Most small business owners (86%) are 100% involved in the daily operations of their business with another 10% of owners more than 75% involved in daily operations.
Most small business owners expect business conditions to improve to normal levels by the end of 2021.
Seventeen percent of owners anticipate conditions improving to normal levels by the end of the year with 2% saying conditions are back to normal now.
Over half (52%) of owners anticipate it taking until sometime in 2021 and 25% are less optimistic and expect conditions not to fully improve until sometime between 2022-2024.
The full survey is available here.
Advertise with MHProNews to be seen
##
On July 15, NFIB issued their proposals for Congress to consider.
"NFIB previously issued a 10-point plan in April as small businesses across the country faced unprecedented shutdowns due to the COVID-19 pandemic. Elements included in that plan were incorporated into subsequent legislation.
The Phase Four Legislative Priorities NFIB issued today includes recommendations that will help our country's smallest businesses, including securing financial assistance, creating strong liability protections, providing targeted tax relief, and reforming unemployment insurance:
Financial Assistance: Secure near-term and longer-term financial assistance programs for the smaller businesses with continuing financial needs.
Liability Protections: Create strong liability protections that enable small businesses to reopen safely and smartly without the fear of devastating lawsuits.
Tax Relief: Provide tax relief for small businesses so they can recover faster, keep and hire employees, and bolster their communities.
Unemployment Insurance Reform: Reform unemployment insurance so small businesses can quickly fill open positions and get the economy growing again.
Regulatory Relief: Protect small businesses from additional regulatory requirements or expanding existing mandates."
The full NFIB ten point plan is linked here. ##
Related, Recent, and Read Hot Reports
Warren Buffett, George Soros, Jeff Bezos, Strategic Ally Bill Gates Rails Against "Outrageous" Free Speech from Dissenting Views to Gates Foundation, Dr. Fauci
Black Lives Matter – the Nonprofit, Black Lives Matter – the Slogan, Black Man Dies – the Costly and Deadly Reality 
"Madder Than Hell" – Meddling "in Business Deal" – plus Sunday Weekly Headlines Review
Oxfam Report – "Pandemic Profiteers Exposed" – Small Businesses Slide or Fail as Giants Grow, Everyday People Harmed – 'Usual Suspects' Oxfam Names Include Ties to Bill Gates, Warren Buffett, George Soros
"Dark Secrets" – Warren Buffett, Racism, Eugenics, Infidelity, Ghislaine Maxwell's Father Robert Maxwell, Bill Gates, Gates Foundation; plus, Manufactured Housing Stock, Investing Updates
Terror Tactics 1960s-1999 vs 21st Century Terrorist Attacks – Cops, Shops, Workers, Christians, Believers vs Wall Street, Silicon Valley, Marxists, Atheists, Terrorists, Leftist Billionaires – Sunday Weekly Headline Review
Grapes of Wrath – Massive Foreclosure, Evictions Wave Looms, Threatens Housing, Usual Suspects-Gates, Buffett, Soros Lurk in Rigged System – Aspen Institute, COVID19 Eviction Project Plot
'Portland Violence is a Myth' – Left and Right Claims Examined, plus Manufactured Home Investing, Stocks Updates
Acme Bricks – Yes, Bill Gates Investor in Warren Buffett's Berkshire Brand Acme Bricks – Allegedly Supplying Antifa, Black Lives Matter Rioters "Pallets of Bricks" Investigated
'Stop Trump!' Group Supported by Billionaires Soros, Buffett, Gates Vows to Defeat President Trump in 2020
Dark Money-Billionaires Buffett, Gates, Soros Funding Black Lives Matter, Antifa – Named by AG Barr in Riots, Looting – Hijacking Peaceful George Floyd Death Racial Justice Protests
Manufactured Housing Industry Investments Connected Closing Equities Tickers
Some of these firms invest in manufactured housing, or are otherwise connected, but may do other forms of investing or business activities too.
NOTE: The chart below includes the Canadian stock, ECN, which purchased Triad Financial Services, a manufactured home industry lender
NOTE: Drew changed its name and trading symbol at the end of 2016 to Lippert (LCII).
Summer 2020…
Berkshire Hathaway is the parent company to Clayton Homes, 21st Mortgage, Vanderbilt Mortgage and other factory built housing industry suppliers.
· LCI Industries, Patrick, UFPI, and LP each are suppliers to the manufactured housing industry, among others.
· AMG, CG, and TAVFX have investments in manufactured housing related businesses. For insights from third-parties and clients about our publisher, click here.
Enjoy these 'blast from the past' comments.
MHProNews. MHProNews – previously a.k.a. MHMSM.com – has celebrated our tenth anniversary and is in year 11 of publishing.
Learn more about our evolutionary journey as the industry's leading trade media, at the report linked below.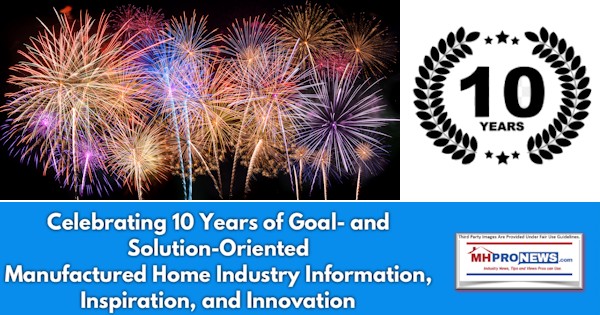 · For expert manufactured housing business development or other professional services, click here.
· To sign up in seconds for our industry leading emailed headline news updates, click here.

Disclosure. MHProNews holds no positions in the stocks in this report.
2019 Year-End Totals Reveals Decline in New HUD Code Manufactured Home Production, Shipments vs. 2018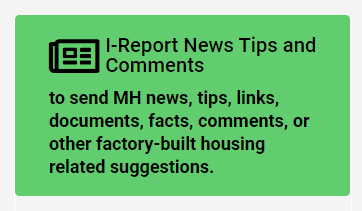 That's a wrap on this installment of "News Through the Lens of Manufactured Homes and Factory-Built Housing" © where "We Provide, You Decide." © (Affordable housing, manufactured homes, stock, investing, data, metrics, reports, fact-checks, analysis, and commentary. Third-party images or content are provided under fair use guidelines for media.) (See Related Reports, further below. Text/image boxes often are hot-linked to other reports that can be access by clicking on them.)
By L.A. "Tony" Kovach – for MHLivingNews.com.
Tony earned a journalism scholarship and earned numerous awards in history and in manufactured housing. For example, he earned the prestigious Lottinville Award in history from the University of Oklahoma, where he studied history and business management. He's a managing member and co-founder of LifeStyle Factory Homes, LLC, the parent company to MHProNews, and MHLivingNews.com. This article reflects the LLC's and/or the writer's position, and may or may not reflect the views of sponsors or supporters.