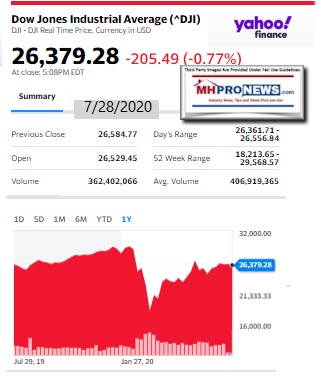 The right-of-center New York Post said on 7.27.2020 that Jerry Nadler (NY-D) called "calls violence from Antifa in Portland a 'myth.'" Nadler is the Chairman for the House Judiciary Committee.  So he should know.
Which begs the question…Really? What does the evidence reveal?
Law and order are necessary in order to maximize a productive society and opportunities for the majority of Americans. Let's pivot to a pro-Nadler source.
The left-of-center New York Times on 7.25.2020 said "Peaceful protests were already happening for weeks when federal officers arrived on July 4."
If one believes the left, Democrats, and anti-Trump media, Portland's violence is recent and caused by federal agents who are performing a dress rehearsal for martial law if President Trump loses the November 3, 2020 general election.
The left-of-center Associated Press (AP) reported on July 3 that "Violence mars Portland protests, frustrates Black community." AP's report indicates that minority businesses are being harmed at a time when 'white gentrification' is already a pressure point, stated the impact like this: "a historically Black neighborhood in North Portland that's already buckling under the effects of white gentrification and has the most to gain — or lose — from the outrage in the streets."
"Late last week, some protesters barricaded the doors to a police precinct a half-block from Martin Luther King Jr. Boulevard and set fire to the building, which also houses Black-owned businesses, including an Ethiopian restaurant and a barber's school. Two nights later, a potluck at a park in the heart of the Black community morphed into another violent clash with police, who unleashed tear gas to quell the crowd of several hundred people," the same AP report stated.
Newsbreak said as early as May 31, 2020 that in Portland "Antifa hijacks Black Lives Matter protests with violent assaults, vandalism." They cited Law Enforcement Today (LET) for their information.
LET posted this video which showed an assault on a man apparently peacefully holding an American flag.
Portland: A man tried to help the man carrying a US flag who was getting beaten on the ground at yesterday's antifa/BLM riot. They chased him away and kicked him in the face when he was unconscious on the ground: #Antifa #BlackLivesMatter pic.twitter.com/xqKTYT5tPl

— Andy Ngô (@MrAndyNgo) May 31, 2020
The video was posted by Asian American Andy Ngo who said that "On 30 May 2020, a man brought an American flag to the antifa/BLM protest (later riot) in Portland."
WATCH: BLM protester calls out white Antifa for vandalizing local Starbucks pic.twitter.com/O7ThXtapvt

— CCP Seed Patrol Poso (@JackPosobiec) May 31, 2020
That narrative is both 'supported' but ironically also disputed by previously cited New York Times, which reported on 7.25.2020 that "Peaceful protests were already happening for weeks when federal officers arrived on July 4."
It is the Oregonian, hardly a pro-Trump media outlet, the demonstrates with this July 1, 2020 video that clashes with local law enforcement and 'peaceful' protestors took place on June 30. Their headline, "Portland Police declare a riot on June 30, 2020."
"Marchers converged around 9 p.m. Tuesday in front of the Portland Police Union headquarters on North Lombard Street. Police quickly labeled the gathering an "unlawful assembly." At 10:13 p.m., police declared the event a "riot" and told people to leave immediately. At 10:15 p.m., police told people, "Disperse the area now. CS gas is being used."" So said the Oregonian on 7.2.2020, days before the New York Times reported that federal agents first arrived to defend federal property from violence.
Rephrased, between local media, law enforcement sources, and journalists or others using Twitter, there is an array of report that connects Antifa, Black Lives Matter and violence that erupted in Portland not long after the tragic death of George Floyd.
WATCH: ANTIFA militant steals police rifle from burned SUV before a cop steals it back.

Quite a scene in Seattle. pic.twitter.com/W3EmPo5XGw

— Big League Politics (@bigleaguepol) May 31, 2020
KGW, a local NBC affiliate, reported on 7.17.2020 that "How did we get here? Portland protests continue into eighth week," which said that "But since early June the protests have turned violent several times, with protesters clashing with police officers and federal agents."
The video above is local news. It is local news that public opinion surveys reflect are more trusted than national news, perhaps due in part because local reports are more likely to be known by local residents as accurate or not. As a YouTube viewer's comment on the video above said, "Poor leadership and coddling children is "How We Got Here," said Booji Boy.
Wikipedia says that "Edward Tevis Wheeler (born August 31, 1962) is an American Democratic Party politician who has been the mayor of Portland, Oregon, since 2017. He was Oregon State Treasurer from 2010 to 2016. Wheeler was elected in the 2016 Portland mayoral election and is running for reelection in 2020."
That backdrop on Wheeler provides some context for this comment on the KGW video.
Dan Scolaro said, "Ted Wheeler has allowed this mob culture for years. The Fed's have come because it out of control. While the city of Portland has spent and is going to spend 10s of millions on damage and destruction due to "peaceful" protesters. Ted going to send the city broke. The Fed's have arrived because Wheeler has FAILED. Millions wasted. The residents need to say enough. Wheeler and governor want the Fed's to leave because it a clear indication that they FAILED to protect their residents, businesses and city. Even the sane liberals are OVER THE BLACK BLOCK DESTRUCTIVE MOB OF PRIVILEGED SPOILT WHITE MILLENNIALS. Wheeler allowed this insidious counterculture to develop for years."
Oregon Live reported on Oct 26, 2018 that "Barack Obama and Bill Clinton, actor Robert De Niro and philanthropist George Soros" supported Wheeler's election as Portland's mayor.
MHProNews has previously documented the 'dark money' trail between the Black Lives Matter (BLM) self-avowed Marxist led nonprofit group, Warren Buffett, Bill Gates, George Soros among others in the "billionaires club."  The report linked below has amassed over 1.3 million hits since it was published a few weeks ago.
Dark Money-Billionaires Buffett, Gates, Soros Funding Black Lives Matter, Antifa – Named by AG Barr in Riots, Looting – Hijacking Peaceful George Floyd Death Racial Justice Protests
These events have real world impacts on smaller businesses, the residents – often minorities – that are impacted by policies that often have money trails that lead back to the same "usual suspects."
Grapes of Wrath – Massive Foreclosure, Evictions Wave Looms, Threatens Housing, Usual Suspects-Gates, Buffett, Soros Lurk in Rigged System – Aspen Institute, COVID19 Eviction Project Plot
It is against that spin vs. third-party evidence that MHProNews provides this evening the Department of Homeland Security (DHS) "Myths vs. Facts" media release. That will be our featured focus further below this evening.
What most voices agree on is that the competing narratives being told are all about stoking respective base voters and an attempt to swing persuadable voters.
As a pivot to a teaser for a planned upcoming report, Italy's coronavirus infection rate is rising again, despite reportedly having the highest rate of mask wearing in Europe. More on that in the days ahead.
Quotes That Shed Light – American Social, Industry, National Issues…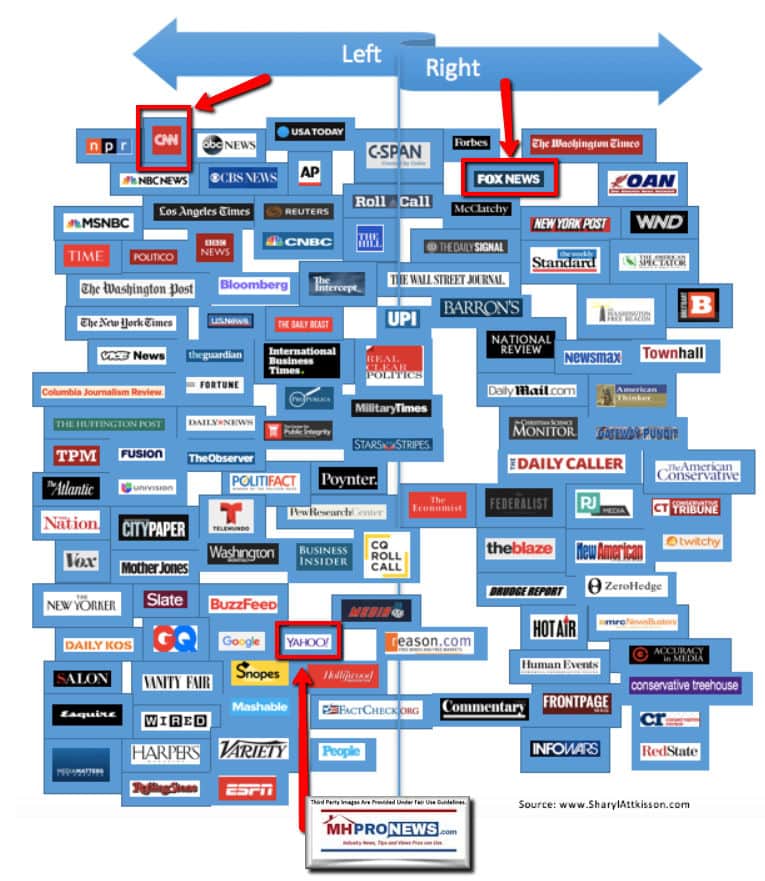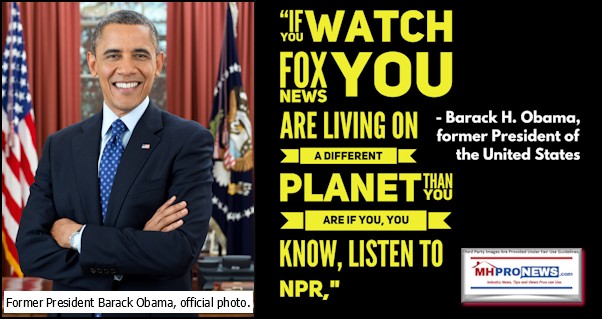 Headlines from left-of-center CNN Business
A Newmark Knight Frank Real Estate retail space remains empty and available for lease as New York City enters Phase 4 of re-opening following restrictions imposed to curb the coronavirus pandemic on July 20, 2020 in New York, New York. The fourth phase allows outdoor arts and entertainment, sporting events without fans and media production.
Last quarter was probably the worst on record for the US economy
The Fed just extended its pandemic lending programs through December
14 charts that show the US economic recovery is stumbling
Trump is moving forward with his plan to regulate social media
McDonald's sales plummet 30%
Covid-19 is driving millennials out of cities and into first homes
Silicon Valley is changing the WFH game
There are no masks required at these retail chains
Kodak stock triples on $765 million government loan — for drug production
A Chick-fil-A location is offering free food in exchange for coins
Twitter temporarily limits Donald Trump Jr.'s account
Revel suspends service in New York after second death in two weeks
The world's most powerful tech CEOs are about to be grilled by lawmakers
The return of live sports may already be over
Reese Schonfeld, CNN's founding president, has died at 88
Content by GOBankingRates.com
Want to protect your money? (Take action now)
Andrew Taggart and Alex Pall of The Chainsmokers perform during the 'Safe & Sound' Drive-In Concert Fundraiser Presented by JAJA Tequila and In The Know Experiences In Partnership with Bumble at Nova's Ark Project on July 25, 2020 in Water Mill, New York.
Goldman Sachs' CEO DJ'd a party in the Hamptons that is now under investigation
Budweiser's new beer is missing a key ingredient: Alcohol
Opinion: The video of my daughter's murder is still on YouTube and Facebook
MARKETS
THE RISE OF ZOOM
Chance Bonar, a PhD candidate at Harvard, tilts his screen while teaching an online class from his dorm on April 16, 2020 in Cambridge, MA. Bonar and other members of the Grad Workers Student Union are fighting for their first union contract and extra protections due to an increase in workload as teaching goes digital.
Zoom is backing away from China — and doubling down on India
Everyone you know uses Zoom. That wasn't the plan
Why we can't stop waving at the end of video calls
How Zoom is responding to the privacy backlash
Zoom's rise began a battle over video conferencing
BACK TO WORK
This AI technology tracks employees to enforce social distancing
What the post-pandemic office will look like
Lunch at work may never be the same
How to bring 352,000 employees back to work
Headlines from right-of-center Fox Business
MARKETS
Dow falls 200 points as coronavirus dents quarterly results and relief bill stalls
Dow components 3M, McDonald's and Pfizer reported mixed results.
Gold may eclipse dollar as reserve currency after outsize COVID spending: Goldman
MONEY
Why Wall Street firms could ditch New York City en masse soon
Height of NYC's deep tax troubles revealed
MARKETS
See where McDonald's plans to close hundreds of restaurants across US
McDonald's sales suffer bigger-than-expected losses as lockdowns bite operations
POLITICS
Biden to urge bigger role for Federal Reserve in addressing racial wealth gap
OPINION
Stephen Moore: Senate Republicans get stimulus bill half right
UP IN ARMS
MARKETS
Defense giant beats sales, profit estimates
GET THE POPCORN
LIFESTYLE
A new kind of DIY movie theater is booming during the pandemic
TESTING TIMES
HEALTH CARE
Scientists near breakthrough with Alzheimer's disease
MEET PRICES BITE BACK
ECONOMY
Coronavirus caused meat prices to spike: Here's ways to cut the grocery bill
'UNTIL THE SAFE IS EMPTY'
CHARITY
MacKenzie Bezos donates $1.6B to charity
SUPERSTAR GOES LONG
SPORTS
NFL MVP now one of the youngest professional team owners in sports
FORMER OBAMA ADMIN STAFF
POLITICS
Valerie Jarrett pressed on Obama's role in Russia probe
WHOLE FOODS SUIT
LEGAL
Black man sues 'discriminatory' grocery chain after manager asks him to pay
SEEDY MYSTERY
NEWS
Hundreds of Americans receive packages in mail, mostly from China
MARK YOUR CALENDAR
MONEY
Here's when Americans may be getting second stimulus payout
CRUISERS CAN BE CHOOSERS
TRAVEL
CDC seeks public's feedback on when to allow cruises again
'TURMOIL FATIGUE'
OPINION
Varney: If you're exhausted now, a Biden presidency would knock you out
MEDIA
Streaming giant rakes in the most Emmy nominations
GOOGLE
Google announces new underwater internet cable network to connect US, UK, Spain
HEALTH CARE
Big Pharma 'opposes' Trump's drug pricing plan, Pfizer warns of lost jobs
MONEY
State unemployment programs could take months to adopt Republican stimulus plan
MONEY
Kodak lands $765M US loan under Defense Production Act to boost drug production
TRAVEL
Vacation hot spot considers 'resort bubble' for quarantined tourists
TECHNOLOGY
Hawley introduces bill to remove Big Tech's Section 230 ad immunity
OPINION
Blue-collar jobs are hotter than ever, so why are many making more by staying home?
MONEY
Millions of Americans could see this benefit slashed under stimulus proposal
NEWS
National gym chain unveils mask mandate, severe penalty for violators
MONEY
Walmart, Kroger bottle their own milk and shake up American dairy industry
NEWS
CES Las Vegas canceled, 2021 tech gathering to take place online
PERSONAL FINANCE
Second stimulus check details revealed: Who is eligible?
MONEY
3 Social Security moves that could cost you during the COVID-19 pandemic
HEALTH
FULL LIST: FDA expands recall of potentially dangerous hand sanitizers
NEWS
Concert featuring Goldman Sachs CEO probed over 'egregious' health violations
MONEY
Drivers hold on to cars during coronavirus pandemic, average age hits record
ECONOMY
US consumer confidence tumbles in July as coronavirus spreads
MONEY
Remington Arms declares bankruptcy — even as violent unrest fuels record gun sales
REAL ESTATE
Coronavirus-resilient home prices on the rise
HEALTH
Can you get the coronavirus twice?
10 Market Indicator Closing Summaries – Yahoo Finance Closing Tickers on MHProNews…

Featured Focus –
Where Business, Politics and Investing Can Meet
The following is from the Department of Homeland Security (DHS) in a press release to MHProNews on the topic shown.
Myth vs. Fact: 50+ Nights of Violence, Chaos, and Anarchy in Portland, Oregon
Release Date: 
July 27, 2020
"Myth: The Trump Administration deployed federal troops to the streets of Portland.
FACTS:
The DHS personnel sent to protect federal facilities in Portland are sworn civilian federal law enforcement officers, not active duty military personnel.
Reports indicating otherwise are irresponsible and inaccurate.
Myth: Protests in Portland were peaceful until the DHS expanded its presence and instigated violence.
FACTS:
Downtown Portland has seen over 50 straight nights of criminal violence perpetrated by anarchists targeting city and federal properties and those that inhabit them. On July 3rd, before the surge of DHS law enforcement officers to Portland, Mayor Wheeler said the violence had "been going on for more than a month now" and called for the "nightly violence" to end.
The Portland Police Department has declared a riot on numerous occasions because of the nightly violence, which occurred well before the federal presence increased in early July.
Myth: Federal officers have not been invited by state or local officials; policing Portland is a local responsibility.
FACTS:
Enforcing federal law is not by invitation.  The FBI, DEA, ATF, and other federal law enforcement agencies do not require local requests from communities to enforce federal law.
Federal law clearly states that DHS has the authority to protect federal property and arrest criminals who damage federal property or attack federal officers.
Local and state leaders have prohibited the Portland police from enforcing laws that could bring this violence to an end.
Myth: DHS is acting outside of its jurisdiction in Portland.
FACTS:
Federal law, in particular 40 U.S.C. § 1315, clearly states that the Secretary of Homeland Security "shallprotect the buildings, grounds, and property that are owned, occupied, or secured by the Federal Government."
Federal officers have been protecting the courthouse in downtown Portland since it was built 1997.
Myth: Federal officers are not allowed to arrest suspected criminals outside of federal grounds.
FACTS:
40 U.S.C. § 1315 explicitly states that DHS may "conduct investigations, on and off the property in question, of offenses that may have been committed against property owned or occupied by the Federal Government or persons on the property."
Acting in conjunction with the Department of Justice, DHS law enforcement officers are expressly authorized to leave federal property to conduct investigations and arrest individuals who have damaged federal property or attacked federal agents.
Myth: Unidentified federal officers are arresting people in Portland.
FACTS:
Federal law enforcement officers in Portland and cities across America wear uniforms that clearly identify themselves as "POLICE." Moreover, all uniforms contain other insignia that identifies their units or team.
In Portland, officers are not wearing name tags because of doxing attacks against law enforcement officers, which threaten the safety of not only our officers but also of their families.
In the absence of individual names, each officer wears a unique identifier.
Myth: DHS is infringing upon the rights of peaceful protestors.
FACTS:
Unfortunately, violent criminal activity is occurring in Portland. Between the hours of midnight and 5:00 am every morning, well-organized criminal acts of violence and destruction of property (federal, public, and private) are taking place.
These criminal anarchists have attempted to burn down and cause extreme damage to the federal courthouse and harm to law enforcement officers.
Myth: The DHS presence in Portland is unnecessary.
FACTS:
The persistent mob violence in Portland every night and the failure of city officials to maintain law and order necessitate DHS' increased presence.
DHS law enforcement officers are there to protect a symbol of justice, the courthouse, along with federal property and personnel.
This is mostly done from a defensive posture.
Because of a lack of state and local leadership, DHS law enforcement officers have been forced to take measures such as making arrests in order to protect our officials and federal property.
Myth: Federal forces are invading in multiple US cities including Portland and Chicago.
FACTS:
In Portland, what we see is almost two months of coordinated violent attacks by anarchists against a federal courthouse and the federal law enforcement officers sworn to protect it. Other federal property in other cities is being protected by both federal and local law enforcement.
In Chicago, what we see is an unprecedented rise in crime against fellow citizens.
The DHS mission in Portland is to protect federal property. In Chicago, the mission is to assist DOJ in protecting the public from violent crime on the streets."
##
Readers are invited to explore the DHS' claims of Myths vs. Realities. If inaccuracies are found, report it to MHProNews via the iReportNews link further below this evening's market snapshot.
"We are trained Marxists." – Black Lives Matter (BLM) co-founder Patrisse Cullors, "Deception and Misdirection" – Capital Research Center
Millions are in denial about what is the reality in America today. It is only the truth that can set people free. It is only the truth that is worth fighting for, because deception is routinely what causes harm.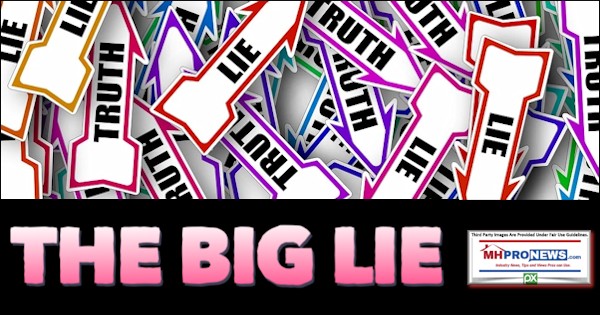 Note: There is no implication here that all of the world – or our profession's – ills include Warren Buffett, Bill Gates, and George Soros. There are certainly others who are arguably n the mix, which is one of the reason's for  last night's report.
Attorney John Morgan, Morgan & Morgan Law, Profiles, Obama-Biden, & Controversies – plus Manufactured Housing Investing, Stock Updates
Related, Recent, and Read Hot Reports
Grapes of Wrath – Massive Foreclosure, Evictions Wave Looms, Threatens Housing, Usual Suspects-Gates, Buffett, Soros Lurk in Rigged System – Aspen Institute, COVID19 Eviction Project Plot
"Madder Than Hell" – Meddling "in Business Deal" – plus Sunday Weekly Headlines Review
Improving Jobs News, Contrasted Against Exacerbated Housing Crisis, plus China, Oil, and Manufactured Housing Investing, Stock Updates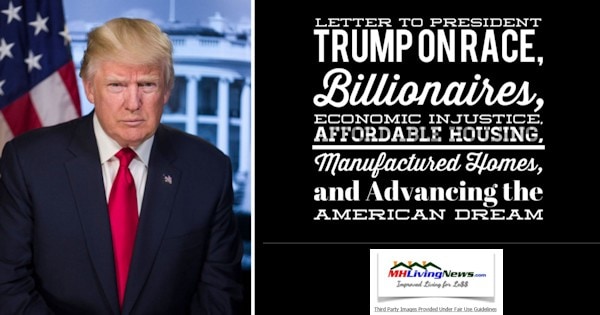 Manufactured Housing Industry Investments Connected Closing Equities Tickers
Some of these firms invest in manufactured housing, or are otherwise connected, but may do other forms of investing or business activities too.
NOTE: The chart below includes the Canadian stock, ECN, which purchased Triad Financial Services, a manufactured home industry lender
NOTE: Drew changed its name and trading symbol at the end of 2016 to Lippert (LCII).
Summer 2020…
Berkshire Hathaway is the parent company to Clayton Homes, 21st Mortgage, Vanderbilt Mortgage and other factory built housing industry suppliers.
· LCI Industries, Patrick, UFPI, and LP each are suppliers to the manufactured housing industry, among others.
· AMG, CG, and TAVFX have investments in manufactured housing related businesses. For insights from third-parties and clients about our publisher, click here.
Enjoy these 'blast from the past' comments.
MHProNews. MHProNews – previously a.k.a. MHMSM.com – has celebrated our tenth anniversary and is in year 11 of publishing.
Learn more about our evolutionary journey as the industry's leading trade media, at the report linked below.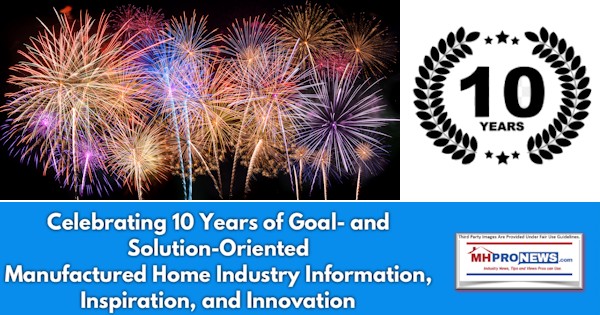 · For expert manufactured housing business development or other professional services, click here.
· To sign up in seconds for our industry leading emailed headline news updates, click here.

Disclosure. MHProNews holds no positions in the stocks in this report.
2019 Year-End Totals Reveals Decline in New HUD Code Manufactured Home Production, Shipments vs. 2018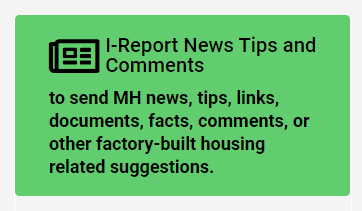 That's a wrap on this installment of "News Through the Lens of Manufactured Homes and Factory-Built Housing" © where "We Provide, You Decide." © (Affordable housing, manufactured homes, stock, investing, data, metrics, reports, fact-checks, analysis, and commentary. Third-party images or content are provided under fair use guidelines for media.) (See Related Reports, further below. Text/image boxes often are hot-linked to other reports that can be access by clicking on them.)
By L.A. "Tony" Kovach – for MHLivingNews.com.
Tony earned a journalism scholarship and earned numerous awards in history and in manufactured housing. For example, he earned the prestigious Lottinville Award in history from the University of Oklahoma, where he studied history and business management. He's a managing member and co-founder of LifeStyle Factory Homes, LLC, the parent company to MHProNews, and MHLivingNews.com. This article reflects the LLC's and/or the writer's position, and may or may not reflect the views of sponsors or supporters.