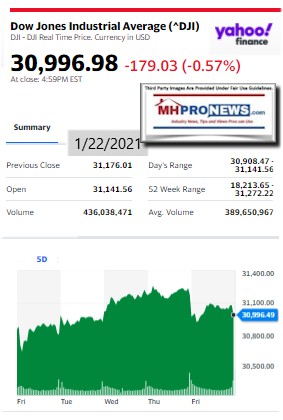 Left-of-center CNN reported on 1.22.2021 that 2020 "brought skyrocketing unemployment and a global pandemic that battered the economy, but people were still buying homes. Existing home sales in 2020 rose to the highest level in 14 years as prices climbed to a record high."
"Home prices rose 9% in 2020 from the year before, with the annual median price of an existing home climbing to $296,500 according to a report from the National Association of Realtors. That is the highest price on record," their report continued.
It is the next paragraph that begins what could or should be the latest signal for the opportunities for HUD Code manufactured housing.
"Shrinking [conventional housing] inventory, especially among lower priced homes, was one of the biggest drivers of those rising prices. The year ended with the lowest number of homes ever available."
Lawrence Yun, NAR's chief economist, predicted that the strong activity in the housing market will continue in 2021.
"Although mortgage rates are projected to increase, they will continue to hover near record lows at around 3%," Yun said. "Expect economic conditions to improve with additional stimulus forthcoming and vaccine distribution already underway."
Dr. Yun cautioned that the current market is not what he would describe as a "healthy market," in which home prices rise in line with income growth and buyers have enough time to make informed decisions about a major purchase.
"In that sense, it is unhealthy," NAR's Yun said. "Buyers are making hurried decisions."
Home prices are also rising much faster than incomes, increasing the wealth divide in housing, he noted. That too is a factor that should be pointing to a surge in HUD Code manufactured home sales. Regrettably, due to posturing vs performance connected to the arguable foot-dragging by the Manufactured Housing Institute (MHI), the industry is still stuck in low gear.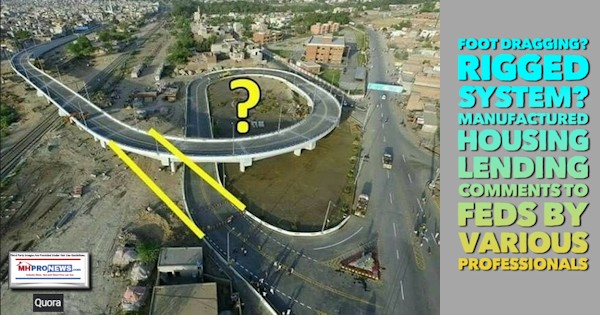 Existing housing homeowners saw an average of roughly $24,600 in home equity gain this year, said Yun. Meanwhile, those first-time buyers along with those at the lower end of the market are finding it harder to come up with down payments or to make competitive offers. Those should be areas of opportunity for manufactured housing. See the related report from the NAR on HUD Code manufactured homes, linked below.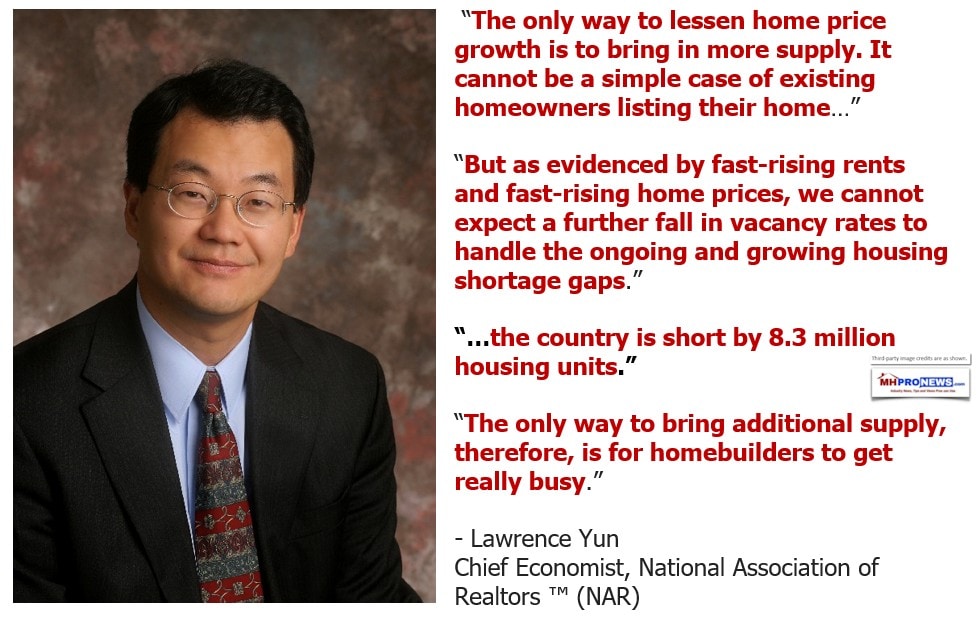 "Homeowners are smiling because they are seeing price increases," said Yun. "They can trade up to their next home purchase. But the frustration is coming from first-time buyers."
There are fewer homes to buy than ever before and more competition for the homes that are for sale.
Inventory is at an all-time low, according to NAR. There is reportedly a stunning 23% fewer homes for sale in December than a year ago. The number of available homes to buy is down in all price categories except those $750,000 or higher.
"More acute affordability challenges will emerge if inventory stays this tight and home-price growth continues to accelerate," said Joel Kan, the Mortgage Bankers Association's associate vice president of economic and industry forecasting. "This, in turn, would be especially challenging for first-time homebuyers, who make up a third of all home sales."
Robust existing home sales pace seen in the latter part of the year continued into December with sales of existing homes — which include single-family homes, townhomes, condominiums and co-ops — up 22% from a year before to a seasonally adjusted annual rate of 6.76 million. Note how that compares with HUD Code manufactured homes, which are still down year-over-year.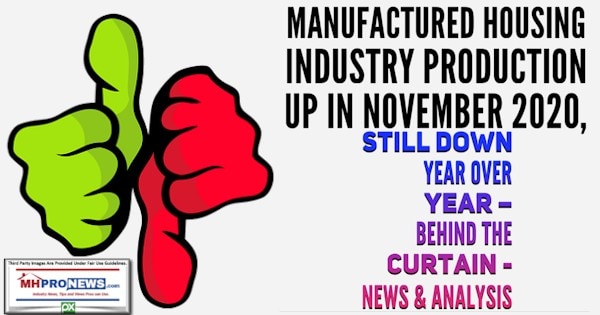 Homes at the upper end of the market continued to sell at a faster pace than those at the lower end of the market. While sales of homes priced at $100,000 and under dropped by 15% in December from the year before, sales were up 76% for homes sold between $750,000 and $1 million. For homes $1 million and above, the number of sales essentially doubled.
That drop at the lower end is due to persistent low inventory, said Yun. Once more, that points to manufactured housing opportunities. These next illustrations are from the NAR in their seminal 2018 research on 'making the case for manufactured housing.' It is part of a roadmap for more manufactured housing sales. So, why hasn't MHI used this positive third-party data?
"If we had more inventory on the lower price points, we would have even greater home sales than is being reported."
MHI has not responded to numerous requests to discuss or debate their performance.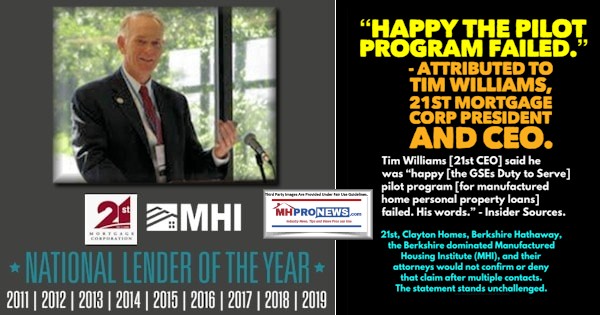 Tim Williams at 21st Mortgage made a stunning statement reported in the report linked below that sheds more light on why manufactured housing is dragging.
It should also be noted that "the Biden regime" has given several day one EO gifts to Buffett-led Berkshire.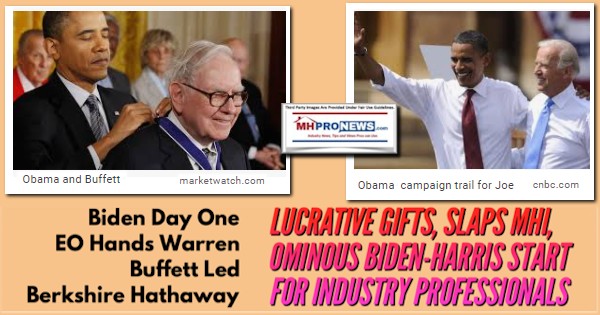 For anyone who thought that arguably illegitimate president-select Biden* would be a moderate, a look at their first 2½ days in office should put those thoughts to rest.
With that headline topic addressed, let us pivot to the first major lawsuit reportedly filed against the wave of Biden EOs. That will be our featured focus, further below.
For the growing numbers of new readers, a few quick insights.
Every business evening, MHProNews provides a bullet list of left-right news headlines from CNN and In a matter moment, savvy professionals can see at a glance news headlines and views across the political spectrum. It is a time saving and insightful for those who are hooked on this market-nightly feature.
Our featured focus follows the quotable quotes, periodic political cartoons, those left-right headlines, and two of our three market summary graphics as reported at the closing bell.
After the featured focus, are some recent/related report links and the third manufactured housing focused stock equities graphic. There are some additional items that include the free signup for the manufactured housing industry's x2 weekly emailed news to the most-read trade publication in our profession:
That said, let's press ahead to those features. That White House list is one of several items that may well prove historic. It may also prove a thorn in the side of the Biden-Harris team and those billionaires, corporate, tech, media and other forces that are poised to place them in power. It was Biden who said this would be a dark winter.
Quotes That Shed Light – Industry, American, Social, National Issues…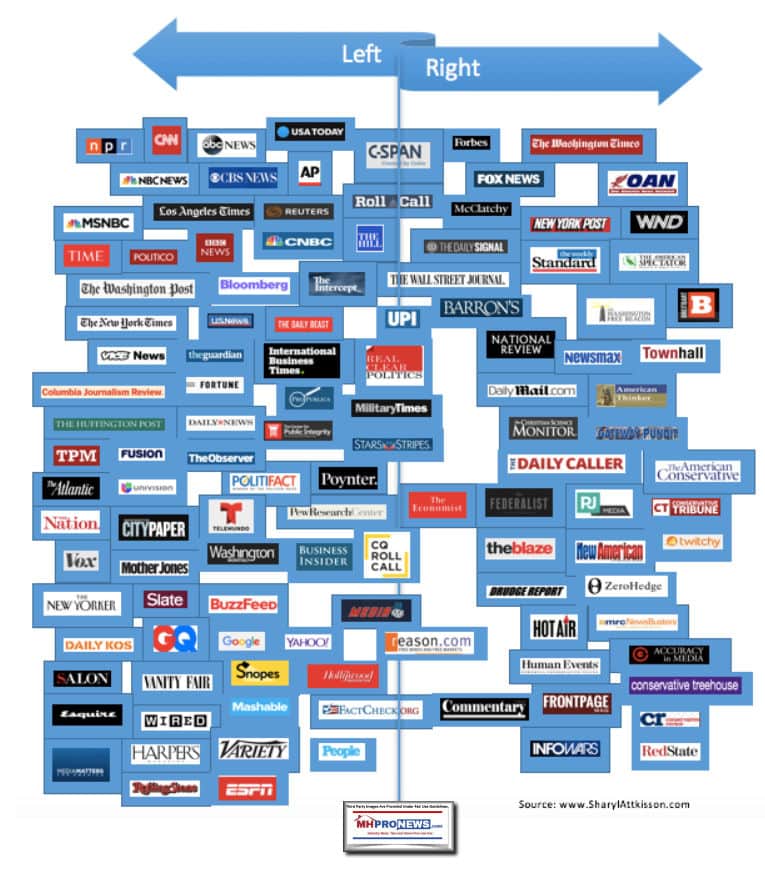 Headlines from left-of-center CNN Business
Real estate frenzy
A home for sale is seen Tuesday, Dec. 8, 2020, in Orlando, Fla. S. long-term mortgage rates rose this week in an indication that the long period of record-low rates could soon be over. Home loan rates touched new record lows last week. Mortgage buyer Freddie Mac reports that the average rate on the benchmark 30-year fixed-rate home loan jumped to 2.79% this week from 2.65% last week.
Home sales hit 14-year high in 2020, and that pushed prices to record levels
Wall Street is keeping its distance from these tech industry stalwarts
Investors can relax, moderates have the mandate
Biden's Covid plan has to work. The economy depends on it
Transportation workers forced to brink of starvation as industry struggles
EXCLUSIVE Trump economist backs Biden's $1.9 trillion rescue plan
How to buy bitcoin without all the risk of buying bitcoin
He believed a secret plot would keep Trump in office. Now, he's lost
Opinion: 5 Trump stories the media shouldn't forget about
Google threatens to shut down search in Australia
Alphabet is shutting down Loon, its ambitious internet balloon venture
Ford will recall 3 million vehicles for airbag problems
Volkswagen made $12 billion in 2020 despite the pandemic
Tom Brokaw retiring from NBC News after 55 years with the network
Walmart will expand Covid-19 vaccinations to more states
Former presidential candidate, Senator Bernie Sanders (D-Vermont) sits in the bleachers on Capitol Hill before Joe Biden is sworn in as the 46th US President on January 20, 2021, at the US Capitol in Washington, DC.
Woman who made Bernie Sanders' mittens says she has no more to sell
MANCHESTER, ENGLAND – APRIL 07: An NBC Sports Network television microphone is seen ahead of the Premier League match between Manchester City and Manchester United at the Etihad Stadium on April 7, 2018 in Manchester, England.
NBC Sports Network to shut down by the end of the year
MEDIA
James Bond (Daniel Craig) prepares to shoot in
NO TIME TO DIE,
'No Time to Die,' the new James Bond film, is delayed once again
Disney+ looks to be even mightier with 'WandaVision'
Netflix crosses 200 million subscribers milestone
Paramount+ streaming service will launch March 4
Amazon Prime show faces calls for a ban in India
TRUMP, INC.
Fencing outside Trump International Hotel in Washington, D.C., U.S., on Sunday, Jan. 17, 2021. A bulletin this week from the FBI and other agencies warned that extremists may exploit the aftermath of the Capitol breach by conducting attacks to destabilize and force a larger conflict in the U.S.
Trump's business was crashing even before the Capitol riot
How much Trump's presidential pension is worth
Tim Cook once gave Trump a $5,999 Mac Pro
NYC moves to end contracts with Trump Organization
Dubai real estate developer wants to do more business with Trump
Headlines from right-of-center Newsmax
Biden Amenable to Impeachment Delay While Administration Takes Shape
The Biden Presidency
Texas Files 1st Major Suit Against New Administration
Biden Orders Review of Domestic Extremism Threat in US
Marshall to Newsmax TV: Biden's Order on Keystone XL Must Be Stopped |
RNC Chief McDaniel Blasts Biden's 'Divisive Policies'
Daines: Biden 'Putting Saudi Arabia First'
Austin Wins Senate Confirmation as 1st Black Pentagon Chief
Critics Say 'Biden Erased Women' With Transgender Order
Newsfront
UK Prime Minister: New COVID Variant Arriving in US May Be Deadlier
The COVID-19 variant identified in England last month could carry a higher risk of causing death although data is limited, according to one of the government's scientific advisory groups…
Related Stories
Fauci Says Coronavirus Infections Might Be Plateauing
New COVID-19 Variants May Slash Vaccine Effectiveness
Global Stocks Sink After China Coronavirus Resurgence
Famed 'James Bond' Stuntman Remy Julienne Dies from Coronavirus
Can COVID-19 Vaccines Be Mixed and Matched?
The 6 Biggest COVID-19 Myths Busted
Democrats Rush Trump Impeachment Plan to Senate, Triggering Trial
House Speaker Nancy Pelosi plans to send the article of impeachment
Related
Former WH Adviser Navarro: 'Forget Unity' if Impeachment Trial
Trump Hires South Carolina Lawyer Bowers for Impeachment Defense
Former Trump Adviser Stephen Miller: Biden's Immigration Actions at Odds With His Words
President Joe Biden proved to be a hypocrite regarding immigration on
US Housing Boomed in 2020 Even as Pandemic Slammed Economy
The US housing market boomed in 2020 even as the coronavirus pandemic
Texas Gov. Abbott: Defunding Police is 'Reckless'
Greg Abbott blasted the idea of defunding police
Google Threatens to Pull Search Engine in Australia After News Content Law
Google on Friday threatened to make its search engine unavailable in
Twitter Suspends Iran Top Leader's Account Over Trump Threat
McCarthy Calls for Bipartisan Commission to Probe Capitol Riot
House Minority Leader Kevin McCarthy, R-Calif., on Thursday doubled
Guard Troops Depart DC Parking Garage After Twitter Furor
National Guard troops have left a Washington, D.C., parking garage
Puerto Rico Governor Calls for Same Treatment as States
Puerto Rico's newly elected Gov. Pedro Pierluisi this week
Finance
US Jobless Claims Fell Slightly Last Week, Remain Elevated
US Jobless Claims Fell Slightly Last Week, Remain Elevated
Applications for U.S. state unemployment benefits fell only slightly last week and remained elevated, signaling heightened pandemic-related strain in the U.S. labor market just as Joe Biden begins his first days as president..
Grantham Warns of Biden Stimulus Further Inflating Epic Bubble
Schlumberger Echoes Rivals' Oil Recovery Predictions After Results Beat
Elon Musk to Offer $100 Million Prize for 'Best' Carbon Capture Tech
With Democrats in Control, Investors Are High on Cannabis
Health
Can COVID-19 Vaccines Be Mixed and Matched?
Can COVID-19 vaccines be mixed and matched? Health officials say both doses should be of the same vaccine. The COVID-19 vaccines rolling out in the United States, the United Kingdom and other parts of the world so far require two shots given a few weeks apart. In the…
Meth Overdose Deaths Rising in US
Diabetes and Dementia: A Deadly Combination
Exercise Doesn't Boost Health If You Stay Obese
Stem Cell Therapy Shows Huge Promise Against MS
Market Indicator Closing Summaries – Yahoo Finance Closing Tickers on MHProNews…
Featured Focus –
Where Business, Politics and Investing Can Meet
The State of Texas sued the federal government for the Executive Order (EO) that purports to order a halt to most deportations of undocumented immigrants, said Newsmax. That is the first major lawsuit challenging President-Select Joe Biden* policies just two days into his term.
It may be a sign of what lies ahead from other Republican-led states. It should be noted that Democratic AGs often used a similar tactic, starting at the outset of President Donald J. Trump's administration in 2017.
Texas Attorney General Ken Paxton claims the directive from the Department of Homeland Security violated federal law by failing to seek input from the state. Paxton also accused the administration of failing to enforce immigration laws and granting a "blanket amnesty."
Before proceeding, this notice is merited to new and longtime MHProNews readers alike. Clearly, there is wide divide in how media refers to the Biden regime. MHProNews has always aimed at accurately quoting any given source. Where a source calls former VP Biden "President" or "the Biden administration," MHProNews will naturally report that accurately. That does not mean or imply that this publication editorially believes that it is a duly elected administration.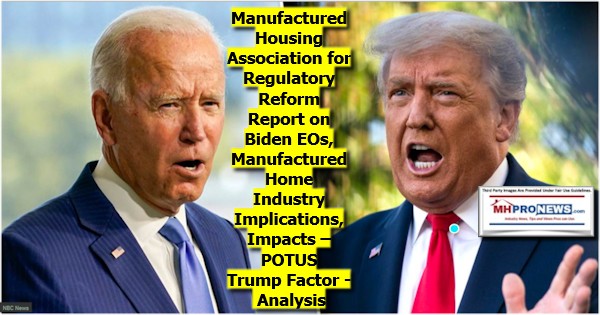 The links above and below will go into those legal fine points.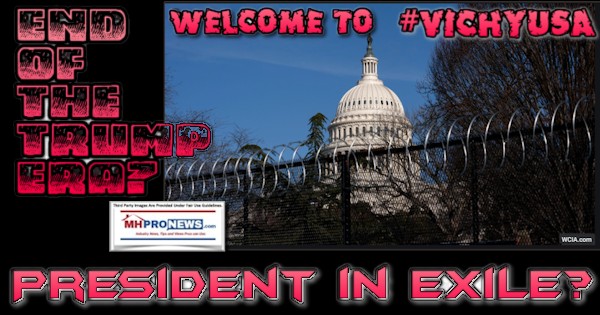 That noted, Newsmax reported that: "On its first day in office, the Biden Administration cast aside congressionally enacted immigration laws and suspended the removal of illegal aliens whose removal is compelled by those very laws," Paxton said in the complaint, filed Friday in federal court in Victoria, Texas. "In doing so, it ignored basic constitutional principles and violated its written pledge to work cooperatively with the State of Texas to address shared immigration enforcement concerns."
The suit highlights the clash between Biden's pledge to reverse the efforts of President Donald Trump's administration to clamp down on people in the U.S. illegally and those Republicans who want to continue  policies that secure the border and seek to deter illegal immigration. Biden has said he plans to eventually offer a path to citizenship to the estimated 11- to 22+ million undocumented immigrants in the U.S. Doing that will likely trigger additional litigation.
Paxton's new lawsuit alleges that Texas official claim the current administration is failing to remove immigrants even after they've had "full and fair" hearings.
"The Constitution, controlling statutes, and prior Executive pledges prevent a seismic change to this country's immigration laws merely by memorandum," Paxton said in their suit.
The Department of Homeland Security's press office declined to comment and referred questions to the White House. The White House didn't immediately return messages seeking comment. The case is styled as the State of Texas v. U.S., 6:21-cv-00003, U.S. District Court, Southern District of Texas (Victoria), and can be downloaded at this link here.
Time will tell if this is the first of several such actions by so-called red states that seek to protect their citizens against rogue policies that arguably harm the interests of the vast majority of Americans. It should be noted that Texas border counties, which include a high-count of Hispanic-Americans, reportedly voted widely for President Donald Trump in 2020.
Related, Recent, and Read Hot Reports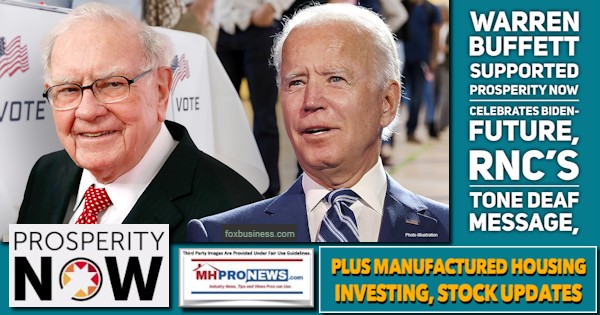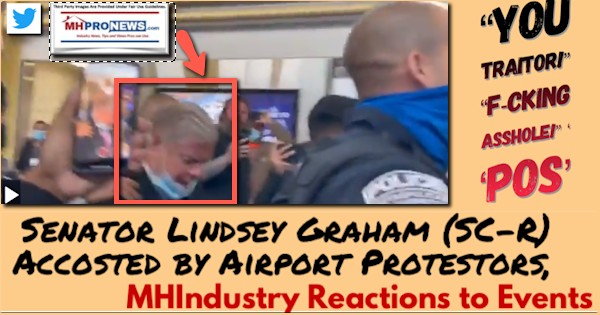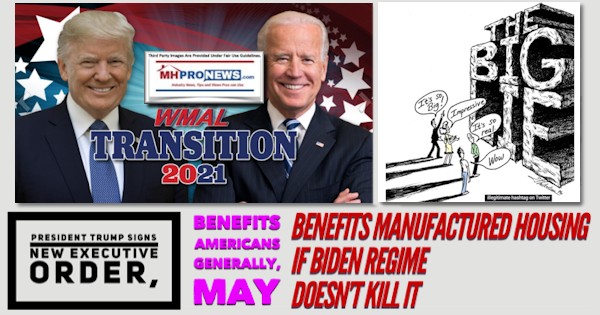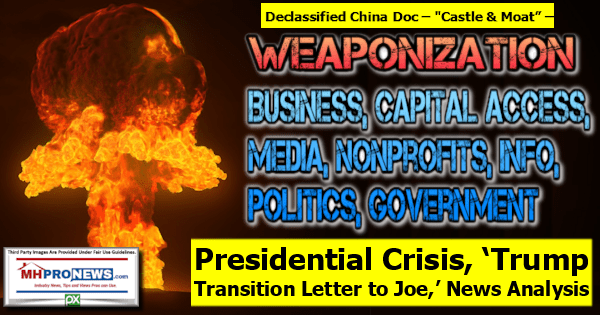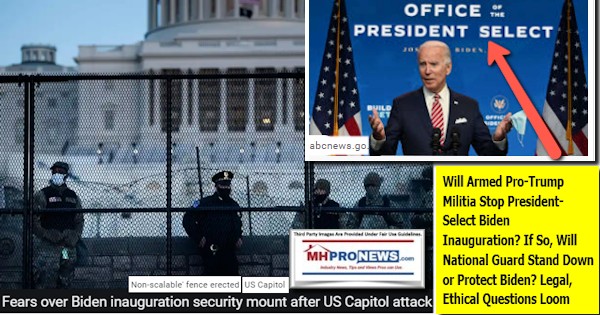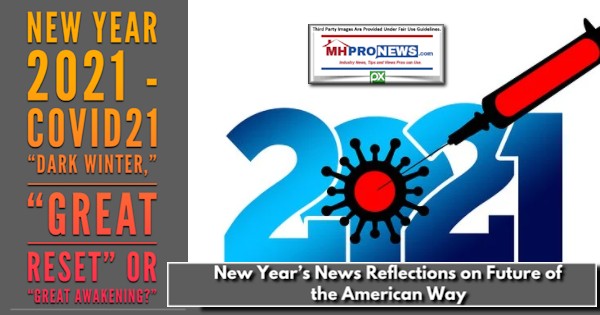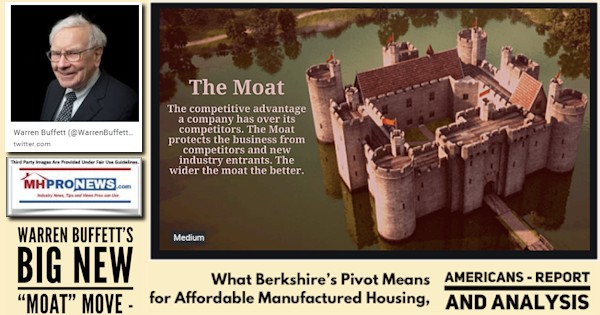 Manufactured Housing Industry Investments Connected Closing Equities Tickers
Some of these firms invest in manufactured housing, or are otherwise connected, but may do other forms of investing or business activities too.
NOTE: The chart below includes the Canadian stock, ECN, which purchased Triad Financial Services, a manufactured home industry lender
NOTE: Drew changed its name and trading symbol at the end of 2016 to Lippert (LCII).
NOTE: Deer Valley was largely taken private, say company insiders in a message to MHProNews on 12.15.2020, but there are still some outstanding shares of  the stock from the days when it was a publicly traded firm.  Thus, there is still periodic activity on DVLY.
Winter 2021…
Berkshire Hathaway is the parent company to Clayton Homes, 21st Mortgage, Vanderbilt Mortgage and other factory built housing industry suppliers.
· LCI Industries, Patrick, UFPI, and LP each are suppliers to the manufactured housing industry, among others.
· AMG, CG, and TAVFX have investments in manufactured housing related businesses. For insights from third-parties and clients about our publisher, click here.
Enjoy these 'blast from the past' comments.
MHProNews. MHProNews – previously a.k.a. MHMSM.com – has celebrated our 11th year of publishing, and is starting our 12the year of serving the industry as the runaway most-read trade media.
Sample Kudos over the years…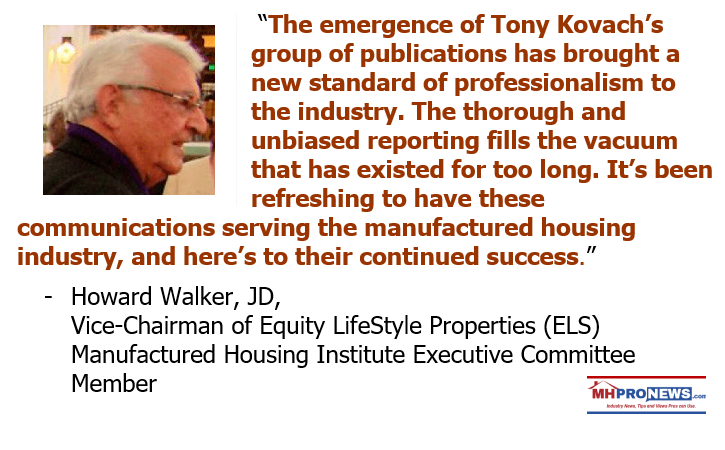 Learn more about our evolutionary journey as the industry's leading trade media, at the report linked below.
· For expert manufactured housing business development or other professional services, click here.
· To sign up in seconds for our industry leading emailed headline news updates, click here.

Disclosure. MHProNews holds no positions in the stocks in this report.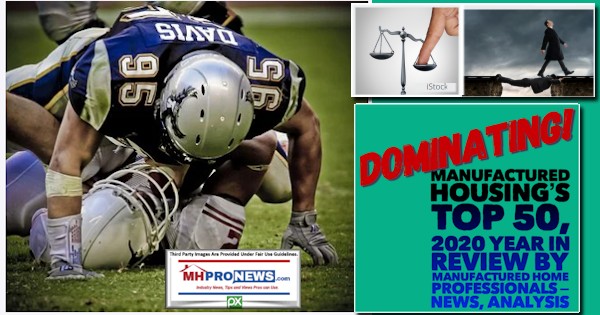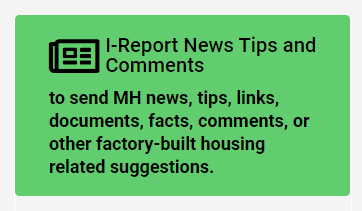 That's a wrap on this installment of "News Through the Lens of Manufactured Homes and Factory-Built Housing" © where "We Provide, You Decide." © (Affordable housing, manufactured homes, stock, investing, data, metrics, reports, fact-checks, analysis, and commentary. Third-party images or content are provided under fair use guidelines for media.) (See Related Reports, further below. Text/image boxes often are hot-linked to other reports that can be access by clicking on them.)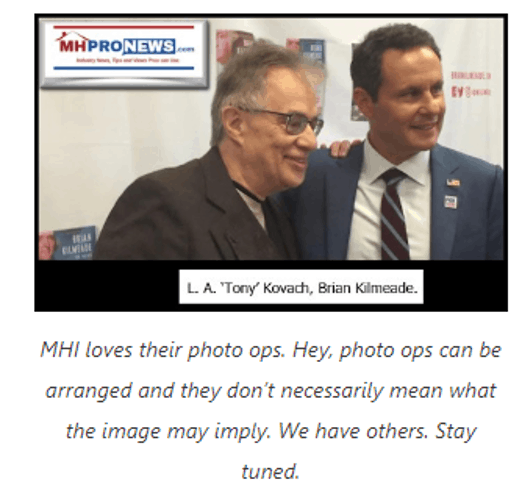 By L.A. "Tony" Kovach – for MHLivingNews.com.
Tony earned a journalism scholarship and earned numerous awards in history and in manufactured housing. For example, he earned the prestigious Lottinville Award in history from the University of Oklahoma, where he studied history and business management. He's a managing member and co-founder of LifeStyle Factory Homes, LLC, the parent company to MHProNews, and MHLivingNews.com. This article reflects the LLC's and/or the writer's position, and may or may not reflect the views of sponsors or supporters.