This afternoon (7.14.2021), there is the latest "listening session" being held by the Federal Housing Finance Agency (FHFA). With that and what follows in mind, it is not bragging if something is said that is true. MHLivingNews has provided the most comprehensive report to date on the approaching Duty to Serve (DTS) deadline for "DTS RFI [Request for Information] INPUT: PROPOSED 2022-2024 UNDERSERVED MARKETS PLAN." Per officials at the FHFA to MHProNews, that deadline for comments is just before midnight on July 17, 2021.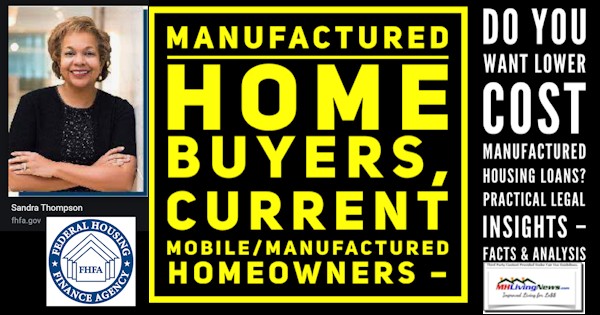 Additionally, MHProNews reached out to some of the presenters for copies of their comments as prepared. So far, resident and advocate Fred Neil and the Manufactured Housing Association for Regulatory Reform (MHARR) have provided their statements. Neil's comments are found linked below.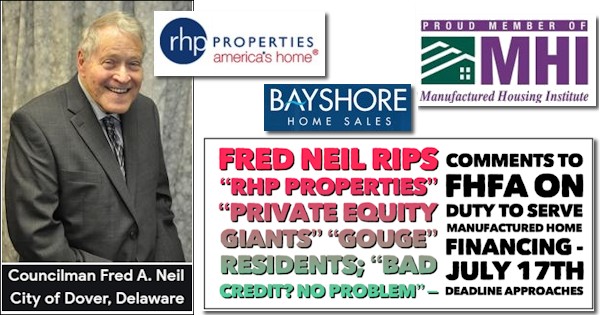 MHARR's comments by Mark Weiss, J.D., will follow below.
Additionally, links to other posted comments with the FHFA will be linked after the MHARR comments. Those will be followed by additional information and the manufactured housing stocks and major market snapshot reports for 7.13.2021.
Here are the comments as prepared by Mark Weiss, J.D., with MHARR. The illustration was added by MHProNews and is not in the original. Otherwise, the comments are as provided.
STATEMENT OF MARK WEISS, PRESIDENT AND CEO OF THE
MANUFACTURED HOUSING ASSOCIATION FOR REGULATORY REFORM
AT THE JULY 14, 2021 FHFA "DUTY TO SERVE" LISTENING SESSION
My name is Mark Weiss, and I am President and CEO of the Manufactured Housing Association for Regulatory Reform (MHARR).
MHARR, which is based here in Washington, D.C., represents independent producers of manufactured housing regulated under federal law by the U.S. Department of Housing and Urban Development (HUD).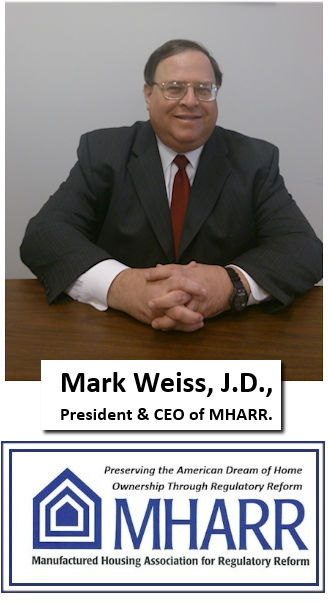 MHARR's member companies are located in and produce homes sold in all regions of the United States.
The full, market-significant implementation of the Duty to Serve Underserved Markets (DTS) by Fannie Mae and Freddie Mac – within the entire manufactured housing market, including home-only personal property or "chattel" loans — is absolutely essential to: (1) achieve the Congressionally-mandated remedial purposes of DTS; (2) begin to resolve the nation's affordable housing crisis; and (3) end discrimination and discriminatory impacts within the existing manufactured housing consumer financing system.
DTS was adopted by Congress as a remedy for decades of discrimination by Fannie Mae and Freddie Mac against the manufactured housing consumer financing market and the mostly lower and moderate-income purchasers who rely on inherently affordable manufactured housing.  And, as data from the Consumer Financial Protection Bureau (CFPB) now confirms, as a remedy for discrimination against racial and ethnic minority group members within the personal property financing submarket, which largely correlates with the industry's most affordable homes.
As FHFA is aware, DTS was designed to expand the manufactured housing consumer financing market which, for decades, has been artificially and needlessly constrained, limited and restricted.
Such an expansion, with market-significant Fannie Mae and Freddie Mac support, would lead to an increased number of lenders within the manufactured housing market; increased and more competitive consumer lending activity; and, as a consequence of the foregoing, lower interest rates for homebuyers that in turn, would make manufactured housing available for a larger number of Americans, including those who have been subjected to discrimination and discriminatory impacts in the absence of DTS support..
That was the idea, in any event, behind DTS – to get Fannie Mae and Freddie Mac involved, in a market-significant way — in providing secondary market and securitization support for loans to lower and moderate-income, yet otherwise-qualified Americans, on affordable mainstream manufactured homes (among other specified markets) that had previously been underserved or left completely unserved by the Enterprises.
Sadly, though, at least within the manufactured housing market, it has not worked out that way. And now, with the Enterprises' second set of DTS implementation plans under consideration by FHFA, it is well past the point where it can legitimately be claimed or alleged that the Enterprises have not had sufficient time to "study" the market, or still, somehow, still lack needed information.
By my count, this will be the fifth time that I have addressed an FHFA Duty to Serve "listening session" concerning DTS and the manufactured housing market. MHARR has filed written DTS comments more times than that, and we have met with and spoken to every FHFA Director and Acting Director regarding DTS and its implementation since the Agency was established. Finally, though, in 2020, in a series of meetings with Director Thompson, MHARR and its members, with specific facts and figures, were able to show a senior-level FHFA official that the so-called "implementation" of DTS by Fannie Mae and Freddie Mac to date, is not helping – and will not help – lower and moderate-income Americans access inherently affordable manufactured housing and expand the overall manufactured housing market.
Nevertheless, as we speak today, DTS remains an unfulfilled promise for the vast majority of the manufactured housing market and the vast majority of actual and potential manufactured homebuyers – people who in many, if not most cases, are unable to afford a more costly site-built home, and for whom mainstream, affordable manufactured housing represents the only chance and opportunity to become a homeowner.
We have spoken candidly with Director Thompson and her predecessors regarding Fannie Mae and Freddie Mac's wholly-deficient implementation of DTS within the Manufactured housing market  – and will continue to do so now, as the trajectory of that supposed "implementation" must be changed.
In April of this year, the Chief Economist at Freddie Mac produced a study showing that the supply of "entry-level" single-family "starter homes "in the United States stands some four million units below existing demand. The study, moreover, predicts that the shortage will continue, stating:  "[W]e expect the housing supply shortage to continue to be one of the largest obstacles to inclusive economic growth in the [United States].  Simply put, we must build more single-family entry-level housing to address this shortage, which has strong implications for the wealth, health and stability of American communities." (Emphasis added).
Put differently, achieving President Biden's vision of equity and economic justice requires affirmative steps to increase the supply and availability of truly affordable housing and homeownership for all Americans.
And that is why the full market-significant implementation of DTS is so important and, conversely, why its lack of implementation thus far, has been so destructive.
Manufactured homes are, by definition, affordable homes. They are expressly recognized as "affordable" homes by federal law, and federal manufactured housing law — and related standards and regulations — are specifically structured to promote and maintain that affordability
The success of this regulatory regime is illustrated by the fact that the average structural price of a manufactured home, according to 2019 U.S. Census Bureau statistics, is $56.56 per square foot, as compared with an average structural price of $118.91 per square foot for site-built homes.  As a result, the 2019 average structural cost of a mainstream, HUD Code manufactured home (i.e., the home structure itself, without land), was $81,900, while the average structural cost of a site-built home was $299,415 (i.e., an average total price of $383,900, less an average derived price of land, of $84,485).
Moreover, according to a May 2021 report by CFPB, "Manufactured housing is the largest source of unsubsidized affordable housing in the country." (Emphasis added).
Fannie Mae and Freddie Mac, however, have failed to implement DTS with respect to the vast bulk of the mainstream manufactured housing market.
Again, according to U.S. Census Bureau data, home-only or "chattel" loans, in 2019 (the last year for which such data is available), financed 76% of all manufactured home placements, while only 19% of manufactured homes were titled and financed as real property.
Since the inception of DTS, however, Fannie Mae and Freddie Mac have failed to purchase or provide support for any manufactured home personal property loans. Furthermore, in their proposed 2022-2024 DTS implementation plans, the Enterprises have dropped any plans for the support for such loans and the lower and moderate-income homebuyers who rely on them to access the industry's most affordable homes.
Consequently, the Enterprises' initial 2018-2020 DTS plans, their 2021 extensions, and now, their 2022-2024 plans, provide no DTS support whatsoever for the vast bulk of the manufactured housing market.
And even within the extremely small manufactured housing real estate market, the DTS footprint of Fannie Mae and Freddie Mac has been wholly insufficient.
In 2019, for example, manufactured home real estate placements constituted 19% of the total HUD Code market according to U.S. Census Bureau data, or 17,977 homes (i.e., .19 x 94,615 total homes produced).  Of this amount, FHFA data shows that just 34% of all manufactured housing real estate DTS loans were for first-time HUD Code home purchasers. Consequently, of the 94,615 manufactured homes produced in 2019, only 6,112, or 6.4% were supported by the Enterprises under DTS for first-time buyers. Conversely, some 93.6% of the new HUD Code market was left completely unserved by Fannie Mae, Freddie Mac and FHFA under DTS.
Assuming that the proportional rate of manufactured home real estate placements (i.e., 19%) remained constant in 2020, only 5.1% of the total HUD Code market would have been supported under DTS by Fannie Mae and Freddie Mac, because of a significant decline in the number of first-time purchasers (i.e., 34% to 27%) served under DTS. Conversely, some 94.9% of first -time manufactured homebuyers were left unserved in 2020, showing that the already pathetic performance of the Enterprises within the manufactured housing market, instead of improving with time, has apparently declined.
And just who is hurt by the lack of a fully-competitive, DTS-compliant, GSE-supported manufactured housing market?
Hurt, first and foremost, are those who are totally excluded from the market and from homeownership by the lack of DTS support.
According to the May 2021 CFPB report, the majority of manufactured housing loan applications do not result in an origination. "Only 27% of manufactured home loan applications resul[t] in a home being financed, compared to 74% of applications for site-built homes" even controlling for credit score. CFPB also found that loan denial rates were "higher still for chattel [loan] applications."
And who, in turn, does this hurt the most?  The CFPB report found that "Hispanic white, Black and African American, and American Indian and Alaska Native borrowers make up larger shares of chattel loan borrowers than among MH mortgage loan borrowers or among site-built loan borrowers." Further to this point, the report states that "Black and African American borrowers are the only racial group that … is overrepresented in [manufactured home] chattel lending compared to site-built."
Consequently, the lack of any DTS chattel loan support by the Enterprises disproportionately impacts and harms African Americans and other minorities.
It harms them first, through disproportionate exclusion from the market.
It harms them second, by subjecting those who are not rejected and excluded altogether, to disproportionately-high, less than fully competitive interest rates for access to credit. According to a government report cited by Freddie Mac itself, in the absence of GSE-DTS support for manufactured home chattel loans, "more than 90%" of manufactured housing personal property loans reported in the 2018 Home Mortgage Disclosure Act (HMDA) data were "higher-cost originations."
The May 2021 CFPB report is even more definitive, stating: "The rate spread for chattel loans is substantially higher than for either MH mortgages or site-built mortgages.  Manufactured housing loans – both chattel and mortgage – are more likely than site-built mortgages to be classified as a Higher-Priced Mortgage Loan  (HPML) or a high-cost mortgage as defined under HOEPA.  Nearly all of the chattel loans are HPML loans and a higher percentage also are classified as HOEPA loans." (Emphasis added). The CFPB report further exposes the less-than-fully-competitive concentration of lending activity within the manufactured housing market, stating: "The top two [manufactured housing] lenders, 21st Mortgage and Vanderbilt [Mortgage Corp.], are both subsidiaries of Clayton Homes, and make up … 56 percent of chattel lending…." (Emphasis added).
So instead of alleviating these disproportionate and discriminatory impacts, as they are supposed to do under DTS, Fannie Mae and Freddie Mac – and FHFA by extension – are instead perpetuating them.
Let me say that again. The contorted, distorted and less-than-fully competitive manufactured housing consumer finance market that has been left in place – i.e., not remedied through the full, market-significant implementation of DTS by Fannie Mae and Freddie Mac – is discriminatory in its impact and effect.
Among other things, this runs directly contrary to the policy of the Biden Administration, as enunciated in Executive Order 13985 (January 20, 2021), "Executive Order on Advancing Racial Equity and Support for Underserved Communities Through the Federal Government."
That Executive Order states, in part: "Affirmatively advancing equity, civil rights, racial justice and equal opportunity is the responsibility of the whole of government.  Because advancing equity requires a systematic approach to embedding fairness in decision-making processes, executive departments and agencies must recognize and work to redress inequities in their policies and programs that serve as barriers to equal opportunity." (Emphasis added).  And, indeed, the very next paragraph of that order makes it clear that this includes "closing racial gaps in wages, housing credit [and] lending opportunities," among other things.  (Emphasis added).
I would also point you to the Policy Statement on Fair Lending issued over Acting Director Thompson's name just a few days ago, on July 9, 2021. That statement notes, in relevant part, "FHFA is committed to ensuring that its regulated entities operate consistently with the public interest … by providing fair, equitable, and nondiscriminatory access to credit and housing." (Emphasis added).
Fannie and Freddie's de facto non-implementation of DTS within the manufactured housing market does just the opposite, as the CFPB report confirms. Moreover, the GSE's progressive evasion of their DTS responsibilities within the manufactured housing market, as shown by the steady erosion, and now total disappearance of any DTS support commitment for manufactured housing chattel loans in its 2022-2024 DTS implementation plans, shows that their lack of support, with its known discriminatory impacts and effects, is both intentional and dismissive of Congress' mandate.
Consequently, FHFA should and, indeed, must reject Fannie and Freddie's 2022-2024 proposed DTS plans, and direct both entities to undertake immediate action designed to facilitate and implement market-significant secondary market and securitization support for all types of manufactured home consumer loans under DTS, specifically including home-only personal property loans.
Further, we urge FHFA to join with MHARR in calling for a congressional oversight hearing to determine why there has been virtually no progress in implementing DTS within the manufactured housing market – and for the most affordable segment of the industry – over the course of nearly 15 years.
Thank you. ##
###
Comments by Soheyla Kovach and L. A. "Tony" Kovach are linked as shown.
Americans of any background are encouraged to provide their own comments via the link below. The deadline, per FHFA, to upload your comments is 7.17.2021 just before midnight.
https://www.fhfa.gov/PolicyProgramsResearch/Programs/Pages/DTS-RFI-Input-Proposed-2022-2024-Underserved-Markets-Plan.aspx
Other comments posted can be viewed at the link below.
From the vantage point of MHProNews, it is apparent that years of such inputs for comments have produced no measurable results for mainstream manufactured homes. It is with that in mind that Soheyla and Tony's remarks focused on documenting the apparently corrupt process, while still encouraging the FHFA and GSEs to follow the law.
https://www.fhfa.gov/PolicyProgramsResearch/Programs/Pages/DTS-ProposedPlanRFIList-2022-2024.aspx
Next up is our business daily recap of yesterday evening's market report and related left-right headlines.
The Business Daily Manufactured Home Industry Connected Stock Market Updates.  Plus, Market Moving Left (CNN) – Right (Newsmax) Headlines Snapshot. While the layout of this business daily report has recently been modified, several elements of the basic concepts used previously are still the same. The headlines that follow below can be reviewed at a glance to save time while providing insights across the left-right media divide. Additionally, those headlines often provide clues as to possible 'market moving' items.
Market Indicator Closing Summaries – Yahoo Finance Closing Tickers on MHProNews…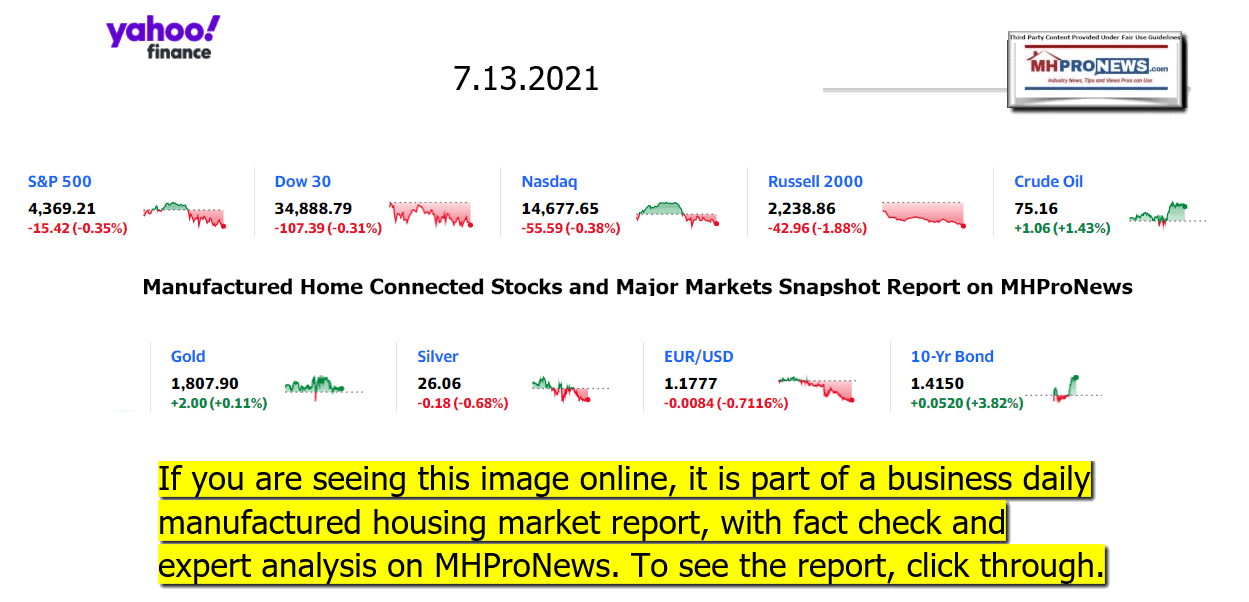 Headlines from left-of-center CNN Business = evening of 7.13.2021
An entirely new menu
A worker at a Subway sandwich shop makes a tuna sandwich on June 22, 2021 in San Anselmo, California.
Subway's CEO says the company has changed everything — except its tuna
Coke is giving one of its most popular drinks a makeover
Inflation rockets to a 13-year high
Opinion: Rising gas prices will hurt low-income families the most. The government needs to help
Ransomware is on the rise. Here's what you need to know
Why it's a bad idea to pay off ransomware hackers
Ransomware gang that hit meat supplier mysteriously vanishes from the internet
Corporate America is used to making money. But not like this
America's biggest bank sees profit soar 155%
Dow's second-best performer posts $5.5 billion profit
Boeing discloses a new problem with 787 Dreamliner
'A Quiet Place, Part II' and 'Black Widow' show that theaters and streaming can coexist

Vehicles for sale at a car dealership in Richmond, California, U.S., on Thursday, July 1, 2021.

Everything is getting more expensive, including all the essentials
A man uses his phone and credit card to pay bills
Why companies are offering employees early access to their paychecks
A man pays with a card at a coffee stall
How to prepare your finances now that things are opening up
THE PANDEMIC ISN'T OVER
Medical staff stand in front of 'Mitra', a robot equipped with a thermal camera installed to register and conduct preliminary screening of patients before directing them to respective medical specialists to prevent the spread of COVID-19 coronavirus, at Fortis hospital in Bangalore on May 2, 2020. (Photo by Manjunath Kiran / AFP) (Photo by MANJUNATH KIRAN/AFP via Getty Images)
Robots are joining the fight against coronavirus in India
Covid destroyed 22 million jobs in rich countries
Vaccine inequality is hurting Asia and the world
Poor countries could lose trillions in tourism
Thousands thought they were vaccinated. They were injected with salt water instead
THE WORKFORCE
Construction workers pour concrete into a median along Larimer County Road 5 near Windsor, Colo. on Friday, July 2, 2021.
America desperately needs 1 million more construction workers
These Burger King workers all quit
Restaurant workers are quitting in droves
Shorter working week trials successful in Iceland
This CEO says leaders need to focus on mental health to boost productivity
Headlines from right-of-center Newsmax – evening of 7.13.2021
Rasmussen Poll: Most Voters Take Issue
With Door-to-Door Vaccination Push
Rasmussen Poll: Most Voters Take Issue <br> With Door-to-Door Vaccination Push
(AP)
Newsmax TV
Sen. Mastriano: Just Want Elections to Be Audited
RNC's McDaniel: Trump Lawyer's Claims Based on Book's 'Lies' |
Burgess: Cuba's Government Won't Help Their Own People |
Giuliani: Witch Hunt Shows 'Shocking Intellectual Dishonesty' |
AG Landry: Capitol Police Must Keep Extra Detail Narrow |
Hice: Still Just Under 35,000 Ballots Questioned in Georgia |
More Newsmax TV
Newsfront
Texas House Votes to Send Law Enforcement to Find, Return Absent Dems
Texas state House members reportedly voted 76-4 to send law enforcement to find and return absent Democrats "under warrant of arrest, if necessary," a day after dozens left the state…… [Full Story]
Related Stories
GOP State Voting Restrictions 'un-American,' Biden Declares
Texas State Dems Bust Out In Song Near Capitol To 'Overcome' Elex Restrictions
Abbott: Texas Dem Lawmakers Who Fled State Will Be Arrested Upon Return
Van Duyne: Fleeing Texas Dems Chose 'Tyranny Over Local Control'
Mexico Offers Help to Communist Cuba, Attacks US Embargo
Mexico Offers Help to Communist Cuba, Attacks US Embargo
Mexico's top diplomat on Tuesday said he was asking Cuba about what [Full Story]
California Reconsiders Math 'Social Justice' Curriculum Overhaul Following Opposition
The California Board of Education is set to postpone implementing a [Full Story]
Amazon Announces Plans to Hire 100,000 Vets, Military Spouses by 2024
Amazon Tuesday said it plans to hire 100,000 veterans and military [Full Story]
Biden Taps GOP Former Sen. Jeff Flake for Turkey Ambassador
President Joe Biden on Tuesday nominated former Sen. Jeff Flake, a [Full Story]
Cuba Protests Could be 'Beginning of the End' for Regime
Days of unprecedented protests in Cuba aimed at the brutally [Full Story] |
Rubio Slams Twitter, Biden Over Cuba Protests
Marco Rubio, citing mass protests in Cuba against the country's [Full Story]
Related
About 100 Detained in Cuba After Anti-Government Protests
America First Policy Institute Backs Cuban Protests
Trump: I Stand With the Cuban People
Mario Diaz-Balart to Newsmax: Cubans Need US Support Against Communism |
Georgia Businesses Feel 'Devastating' Loss of MLB All-Star Game
As baseball fans pack Denver's Coors Field for Tuesday night's Major [Full Story] |
Scientists are Calling it the Holy Grail of Health
SPONSOR: This Biblical water hack turns dirty tap into sacred water [Full Story]
Senate Panel OKs Televised Supreme Court Hearings
The Senate Judiciary Committee in late June approved bipartisan bills [Full Story]
US COVID-19 Cases Rising Again, Doubling Over Three Weeks
The COVID-19 curve in the U.S. is rising again after months of [Full Story]
Florida: Say Bye To Expensive Solar Panels If You Own a Home In Kissimmee
EnergyBillCruncher
House's Democratic Socialists Notably Silent on Cuba Protests
The Democratic Socialists of America (DSA) met earlier this month [Full Story]
Republicans Question Amazon Connections to Pentagon
Two Republican legislators are calling for Amazon to testify under [Full Story]
Oklahoma Board of Education Approves Ban on Teaching Critical Race Theory
Oklahoma's Board of Education has voted to forbid public school [Full Story]
New York Dems Seek to Block Chick-fil-A From State's Rest Stops
Four New York state legislators have written open letters pushing to [Full Story]
63 Percent of Americans Want China to Pay Reparations for Virus: Poll
Nearly two-thirds of Americans believe China should pay reparations [Full Story]
Trump Releases Letter From Ex-Penn Prosecutor Critical of Barr on Election Fraud
Former President Donald Trump has released a letter from an ex [Full Story]
Florida Man Discovers $1M Winning Lottery Ticket While Cleaning His House
A Florida man's luck changed after he stumbled upon a $1 million [Full Story]
Baltimore Shooting Leaves 2 Police Officers Wounded, Suspect Dead
Two Baltimore police officers were shot Tuesday morning as they [Full Story]
Trump Warns Republicans Not to Raise Taxes
Former President Donald Trump on Tuesday urged Senate Republicans [Full Story]
Ousted Social Security Chief Stripped of Access to Agency Computers
Fired Social Security Commissioner Andrew Saul, who defiantly said he [Full Story]
Steve Cortes: Even in Liberal States, Get Ready for Schools vs. Parents Over Masks and Vaccines
Corporate media cannot discern this chasm because they live within [Full Story]
Surgeon General: Virus Booster Shots 'Possible'
The nation's top doctor says it's "certainly possible" that Americans [Full Story]
Related
FDA Adds Warning of Rare Reaction Risk to J&J COVID Vaccine
Jill Biden to Travel to Japan for Olympics
First Lady Jill Biden will travel to Tokyo for the opening ceremony [Full Story]
GOP Senators Introduce Bill to Extend Title 42 Border Expulsions
Ted Cruz, R-Fla., and several other prominent Republican [Full Story]
Inflation Soars 5.4 Percent, Biggest Jump Since 2008
Prices paid by U.S. consumers surged in June by the most since 2008, [Full Story]
Former Drug Agency Informant Arrested in Haiti Assassination: DEA Source
One of the Haitian-American men arrested on suspicion of taking part [Full Story]
AIPAC Cancels 2022 Gathering Due to COVID-19
AIPAC Cancels 2022 Gathering Due to COVID-19
The American Israel Public Affairs Committee announced Monday that [Full Story]
Abbott: Texas Dem Lawmakers Who Fled State Will Be Arrested Upon Return
Texas Gov. Greg Abbott harshly criticized Democrat lawmakers who fled [Full Story]
Trump Organization Removes Weisselberg From Leadership Posts
The Trump Organization has been removing its indicted chief financial [Full Story]
Afghanistan on Brink of Humanitarian Crisis: UN Refugee Agency
More Afghans are likely to flee their homes due to escalating [Full Story]
More Newsfront
Finance
US Small Business Optimism Rises Despite Labor Shortage, Inflation Worries: NFIB
Confidence among small businesses in the United States improved slightly in June after declining in May, despite owners worrying about a labor shortage and inflation, according to a survey released on Tuesday. The National Federation of Independent Business (NFIB) Optimism… [Full Story]
Google Fined $592M in Dispute With French Publishers
Consumer Price Index in US Forecast to Climb at a Solid Pace
Biden to Warn US Companies About Hong Kong Risks: Report
Boeing Uncovers Added 787 Dreamliner Problem in Jets' Nose
More Finance
Health
Flu Shot Might Help Ward Off Severe COVID
A flu shot might offer some protection against severe effects of COVID-19, a new study suggests. If you are infected with COVID-19, having had a flu shot makes it less likely you will suffer severe body-wide infection, blood clots, have a stroke or be treated in an intensive… [Full Story]
Will You Need a COVID Booster Shot?
Mangoes: Enjoy The Health Benefits in Peak Season
FDA Adds Warning of Rare Reaction Risk to J&J COVID Vaccine
FDA to Announce Warning on J&J Coronavirus Vaccine for Autoimmune Disorder
Manufactured Housing Industry Investments Connected Equities Closing Tickers
Some of these firms invest in manufactured housing, or are otherwise connected, but may do other forms of investing or business activities too.
NOTE: The chart below includes the Canadian stock, ECN, which purchased Triad Financial Services, a manufactured home industry lender
NOTE: Drew changed its name and trading symbol at the end of 2016 to Lippert (LCII).
NOTE: Deer Valley was largely taken private, say company insiders in a message to MHProNews on 12.15.2020, but there are still some outstanding shares of  the stock from the days when it was a publicly traded firm.  Thus, there is still periodic activity on DVLY.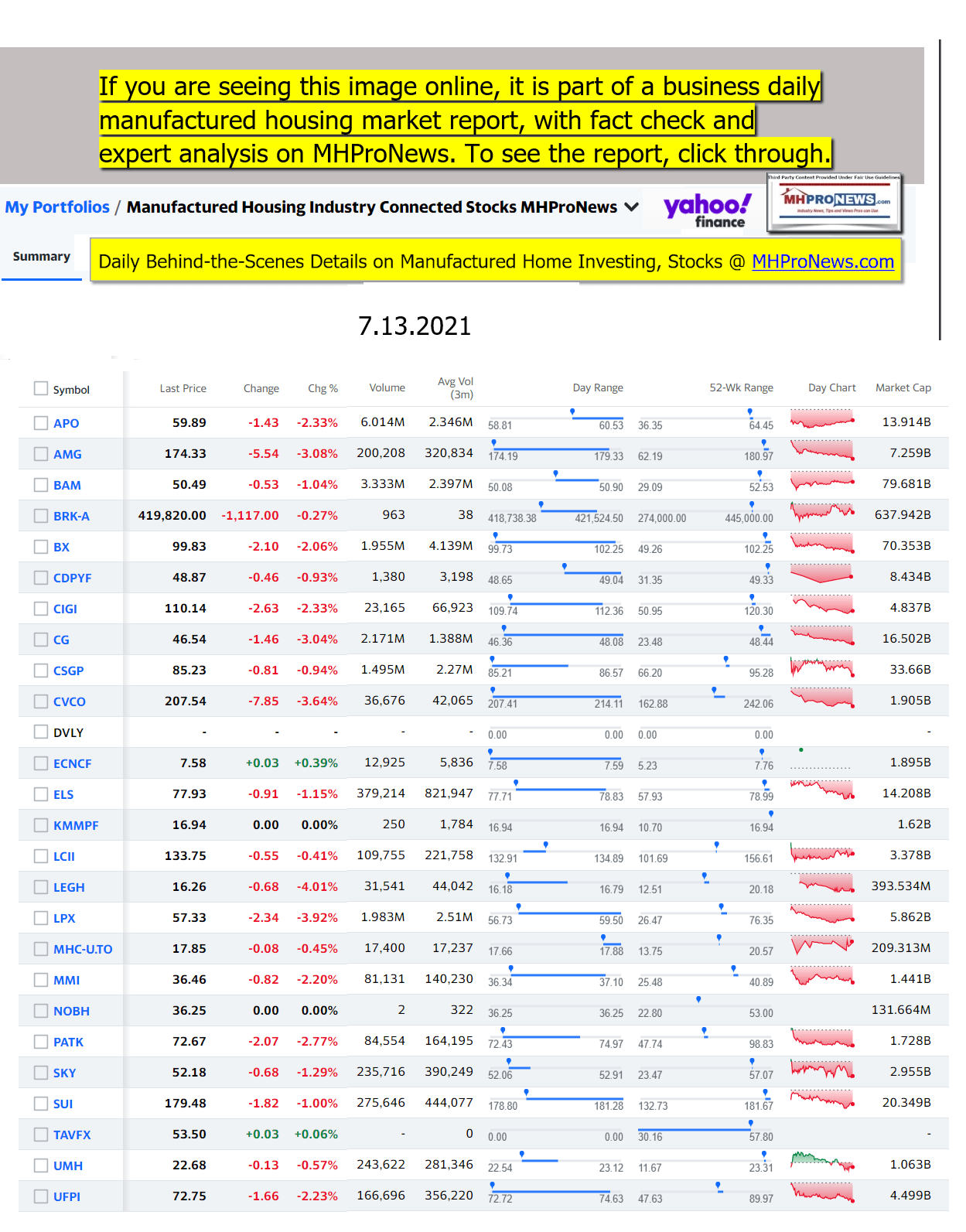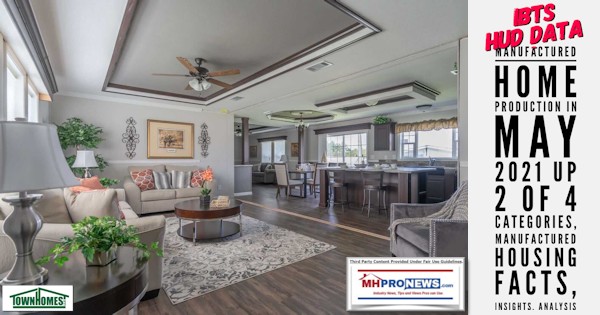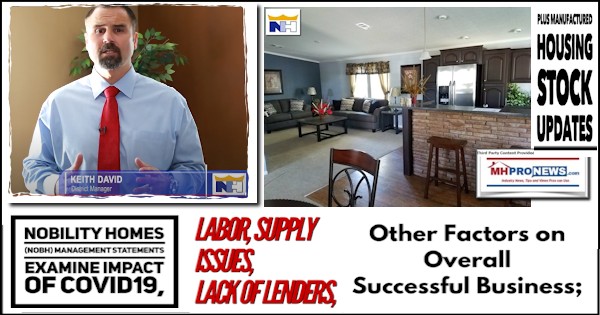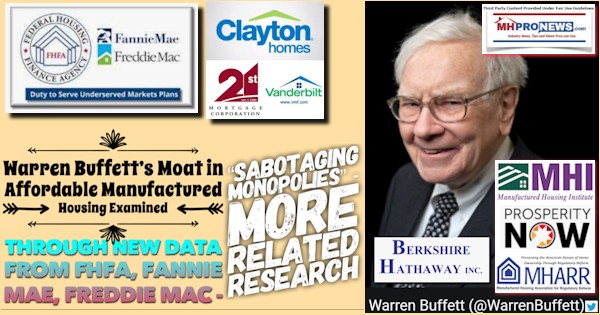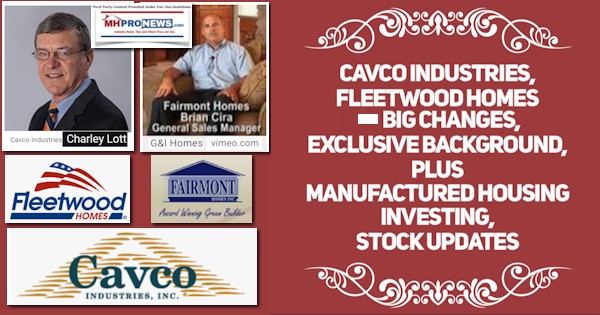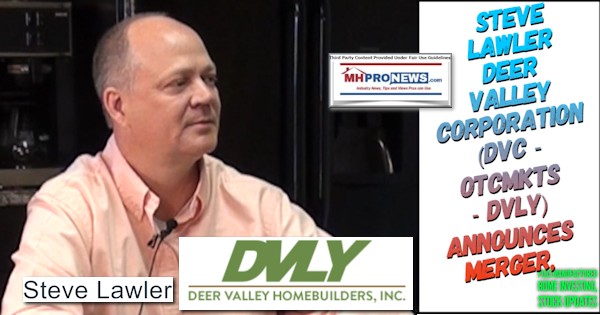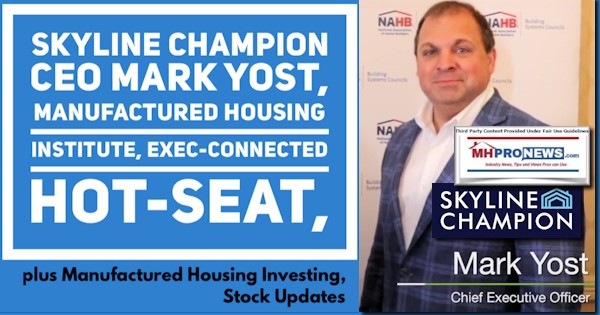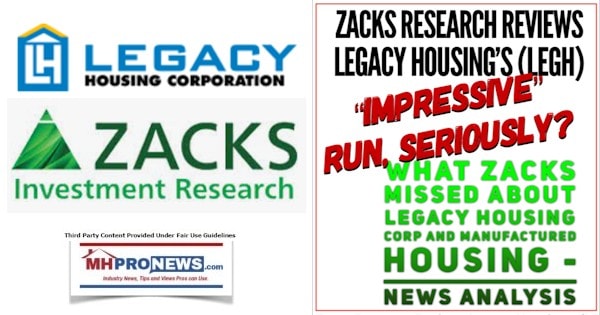 Spring 2021…
Berkshire Hathaway is the parent company to Clayton Homes, 21st Mortgage, Vanderbilt Mortgage and other factory built housing industry suppliers.
· LCI Industries, Patrick, UFPI, and LP each are suppliers to the manufactured housing industry, among others.
· AMG, CG, and TAVFX have investments in manufactured housing related businesses. For insights from third-parties and clients about our publisher, click here.
Enjoy these 'blast from the past' comments.
MHProNews. MHProNews – previously a.k.a. MHMSM.com – has celebrated our 11th year of publishing, and is starting our 12the year of serving the industry as the runaway most-read trade media.
Sample Kudos over the years…
It is now 11+ years and counting…
Learn more about our evolutionary journey as the industry's leading trade media, at the report linked below.
· For expert manufactured housing business development or other professional services, click here.
· To sign up in seconds for our industry leading emailed headline news updates, click here.

Disclosure. MHProNews holds no positions in the stocks in this report.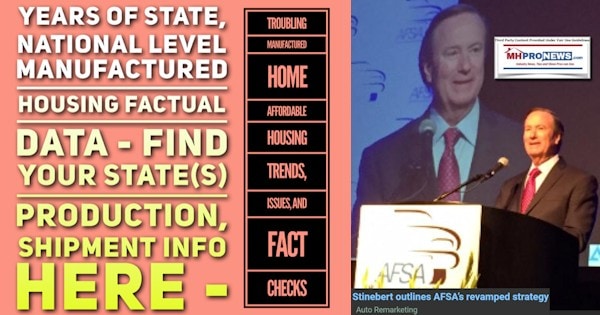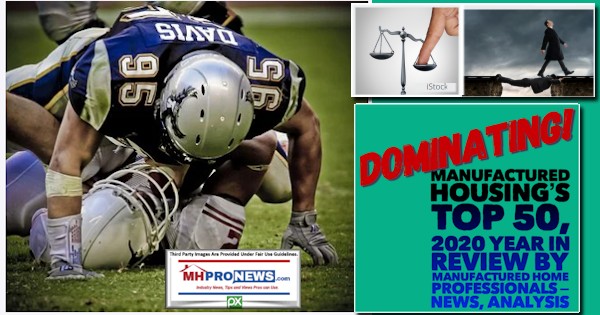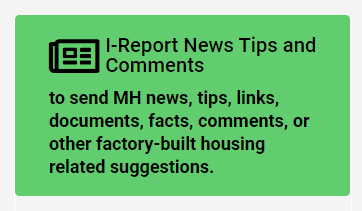 That's a wrap on this installment of "News Through the Lens of Manufactured Homes and Factory-Built Housing" © where "We Provide, You Decide." © (Affordable housing, manufactured homes, stock, investing, data, metrics, reports, fact-checks, analysis, and commentary. Third-party images or content are provided under fair use guidelines for media.) (See Related Reports, further below. Text/image boxes often are hot-linked to other reports that can be access by clicking on them.)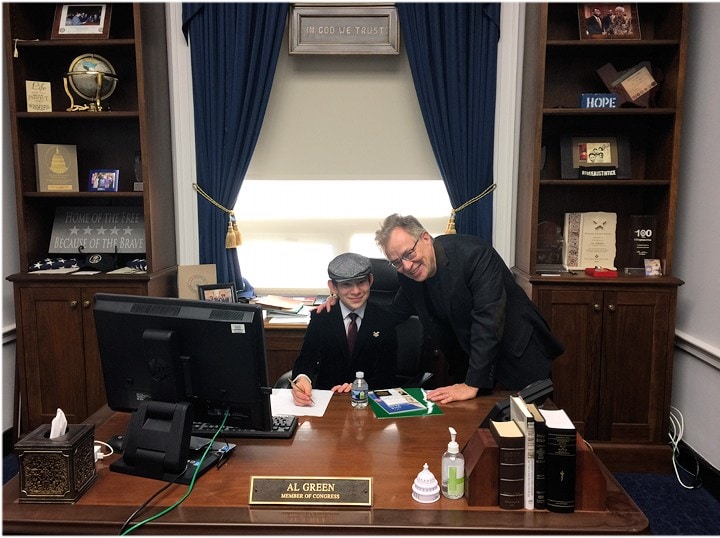 By L.A. "Tony" Kovach – for MHProNews.
Tony earned a journalism scholarship along with numerous awards in history. There have been several awards, honors and recognition in manufactured housing. For example, he earned the prestigious Lottinville Award in history from the University of Oklahoma, where he studied history and business management. He's a managing member and co-founder of LifeStyle Factory Homes, LLC, the parent company to MHProNews, and MHLivingNews.com. This article reflects the LLC's and/or the writer's position, and may or may not reflect the views of sponsors or supporters.