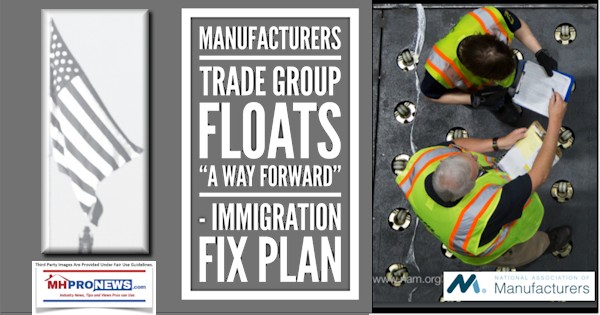 The National Association for Manufacturers (NAM) has for years weighed in topics with respect to the regulatory environment or other public policy issues. Over the years, MHProNews has periodically highlighted some of their findings that could or do apply to the manufactured housing industry.
With the border, immigration crisis, and labor challenges all continuing to be a hot button issues, NAM has devised their vision for a permanent fix for the broader issue.
To set NAM's comments into a manufactured housing context, let's note the following.
·        MHProNews has previously reported the periodic ICE raids that have impacted producers of manufactured housing.
·        Residents of manufactured home communities (MHCs) are often undocumented immigrants too.
·        Some lenders are offering financing, usually with larger down payments or other forms of serious equity, for undocumented immigrants.  Those programs exist because those scenarios are that common.
·        While there is more than can and should be done to tap the nation's remaining unemployed or underemployed workers, a balance is necessary that encourages skilled workers, without diluting the earning opportunities for Americans who have come legally or where born in the U.S.A.
It's a complex dynamic.  We're neither supporting, opposing, nor fact-checking NAM's proposal.  Rather, MHProNews are offering it as their view of what they believe could be an approach that has bipartisan appeal. We've done so in the context of the editorial bullet's cited above.
Here below is their executive overview statement, followed by the download of their plan.

Executive Summary
FOR NATIONAL SECURITY, COMPASSION AND WORKFORCE ECONOMIC REALITIES
Our nation's rich heritage and global economic influence have been made possible by generations of immigrants who have had the courage to leave their homelands, families and fortunes to call America their new home. Over the centuries, they have made the American experiment possible, helping to turn the United States into an exceptional nation and an unrivaled global leader.
America is indeed a nation of immigrants, but America has also become a nation with a broken immigration system. Manufacturers believe our leaders not only have an obligation to fix this system but also a historic opportunity to do so at a moment when Americans' attention is focused on the issue like almost none other.
Decades of neglect and lack of enforcement of existing laws and regulations have eroded the confidence of our citizens in the sanctity of our borders—while also leaving those who know no home other than the United States worried about their future, living in uncertainty and fear. Now, the conflict between those who rightly want our laws followed and those who recognize the contributions of immigrants and continued immigration to the United States has become a flashpoint.
A vast majority of Americans, however, believe it is time to push past the existing arguments, completely overhaul our immigration system and fix the problems that exist today by listening to the concerns of all sides. The right approach is holistic and enduring—one that bolsters our national security, upholds our rule of law, demonstrates compassion and establishes a modern, well functioning system for welcoming new people to the United States.
This is the type of reform that manufacturers have long advocated. But while it is one thing to call for reform, it is another to offer a plan. Because manufacturers are in the business of building solutions, the National Association of Manufacturers is putting forth a reasonable and practical proposal designed to address the problems created by our current system and to fix those issues once and for all. It is with the goal of unifying a fractured country that we offer this proposal.
We are calling on Congress and the administration to seize this opportunity and end the division that has been created over this issue. Not every element of this plan will appeal to all people. A comprehensive solution requires compromise, and A Way Forward is designed with that in mind. But if our leaders follow this course, the result will be a safer America and a stronger, smarter economy.
We will have given those who deserve it a chance to be a productive and contributing part of our country. And we will have upheld the values that make this nation of immigrants exceptional: free enterprise, competitiveness, individual liberty and equal opportunity.
Jay Timmons
President and CEO
National Association of Manufacturers
###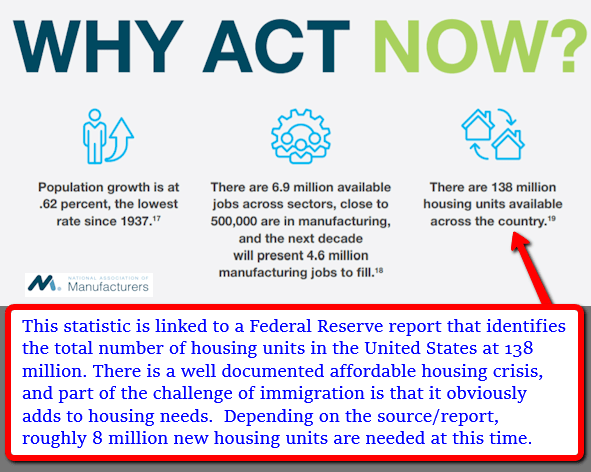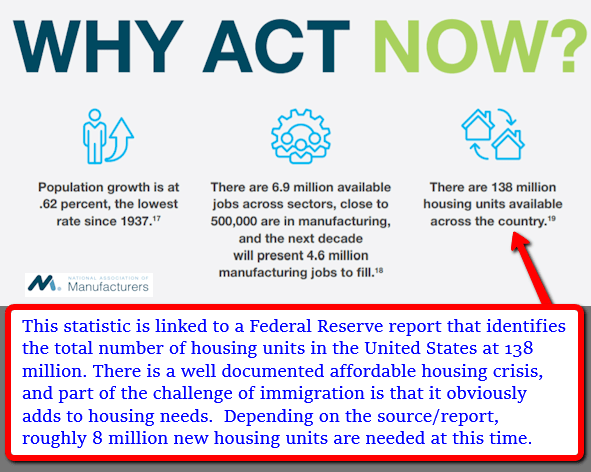 The video posted is from a March interview, which predates this proposal. It features Jay Timmons, discussing jobs and policy discussions, and is provided to give a sense of their president for those not familiar with him.
The NAM proposal provides a snapshot of their aim for a plan that in their view could draw a bipartisan consensus on border control, including a wall, immigration reform, visas, security, trade, and more.
For the businesses, investors, candidates, lawmakers, staff, advocates that read here, this plan by NAM is a cry for help. Who will listen? How will politicos and professionals react? NAM's full report is linked here as a download. That's tonight's final installment of "News through the lens of manufactured homes, and factory-built housing" © where "We Provide, You Decide." © ## (News, analysis, and commentary.)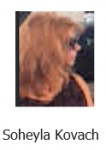 Submitted by Soheyla Kovach for MHProNews.com.
Soheyla is a managing member of LifeStyle Factory Homes, LLC, the parent company to MHProNews, and MHLivingNews.com.
Connect with us on LinkedIn here and here.
Related Reports:
Click the image/text box below to access relevant, related information.
U.S.-Mexico, Tariffs, and Border Crisis Talks, plus Manufactured Home Stock Updates
Facts Aren't Partisan – Southern Border & Immigration Reality Checks, plus Manufactured Housing Stock Updates
Want a Robust Economy? Fix the Southern Immigration Crisis, Plus MH Market Updates
Heartland Immigration Raids by ICE Are Targeting Businesses, Owners, Management – Plus Illegals
Our 50-State Border Crisis: How the Mexican Border Fuels the Drug Epidemic Across America
Visible Outrage, Passion on Immigration, Manufactured Housing Connections