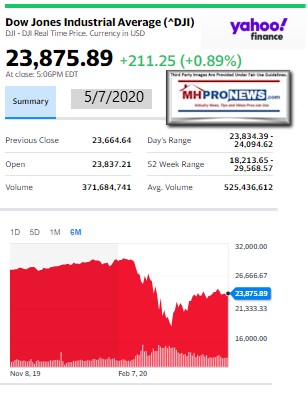 "Achieving full self-awareness can be difficult, especially when new biases emerge in our constantly evolving world. So where do we begin?" That's the question near the conclusion of the article that wraps the Visual Capitalist's new infographic on the left-right media divide and spotting various types of cognitive biases infographic.
That source continued, "Simply remembering these mental pitfalls exist can be a great start—after all, we can't fix what we don't know. Individuals concerned about the upcoming presidential election may find it useful to focus their attention on the Big Cs, as these biases can play a significant role in shaping political beliefs. Maintaining an open mindset and diversifying the media sources we follow are two tactics that may act as a hedge."
"Diversifying media sources" is something that MHProNews has done for years for the readers here every business evening in our left-right media headline bullets, found further below.
Candidly, while the infographic itself is valuable, it is equally so for us to explain why that left-right feature of our nightly report are a time saver and a mind-opener for those who take 5 to 10 minutes every business night, look at the closing stock data, watch the trends and get a snapshot others might be paying serious money for that may not be as useful.
While this is a trade publication focused on manufactured housing specifically, as long-time readers know, other aspects of factory-built housing, conventional housing and macro issues such as COVID19 that helps sets context.
So, the big picture and granular details alike are found day-by-day here at your home for "News through the lens of manufactured homes and factory-built housing." © The headline topic will be in our featured focus segment following market snapshots, left-right headlines and other standard fare.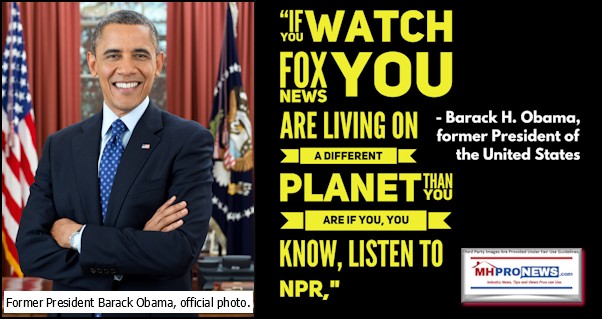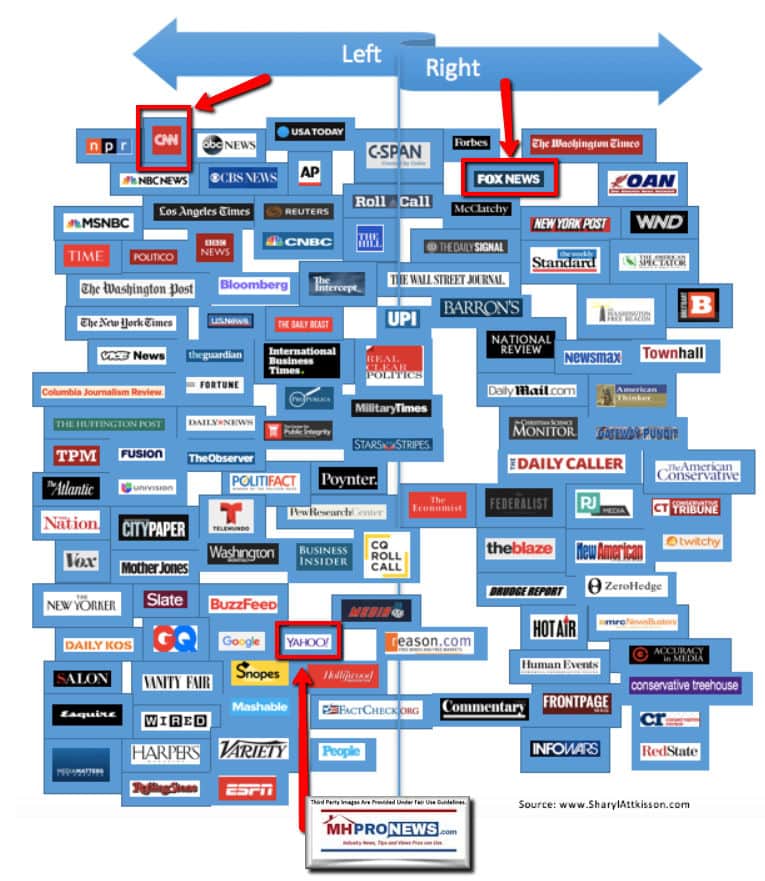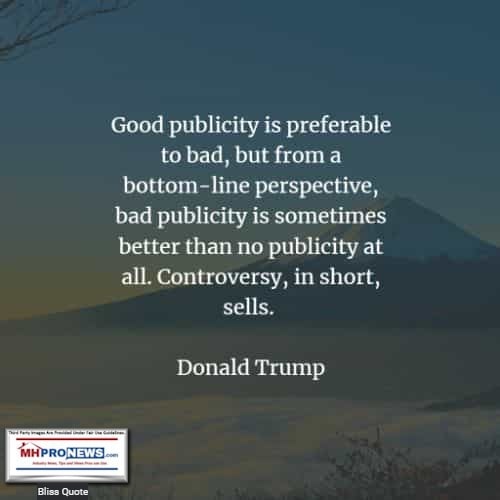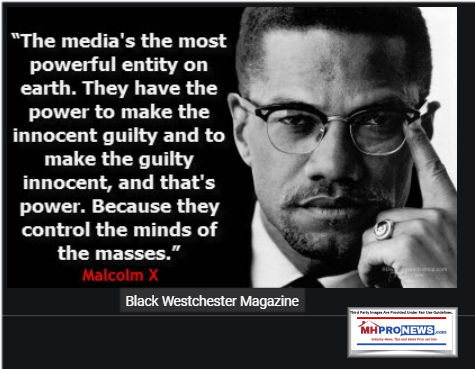 Headlines from left-of-center CNN Business
Rethinking his career
Audio engineer Stephen Morrison working at Billboard Studios in Midtown Atlanta.
He was a successful audio engineer. Now he's on food stamps because of the pandemic
1 in 5 American workers has filed for jobless benefits since mid-March
LIVE UPDATES US stocks close higher, even as millions more file for unemployment
Neiman Marcus files for bankruptcy
Alphabet gives up its plan to build a futuristic neighborhood in Toronto
The economic recovery may be shaped like the Nike swoosh
Costco's sales fell last month as panic buying slowed
Why health care spending is plunging in the middle of the pandemic
CVS chief medical officer: How coronavirus testing needs to change
Lyft will soon require drivers and riders to wear face coverings
No one's going out for breakfast anymore. That's a problem
Content by ImportantScore.com
Get your free Experian credit report & FICO® score – no credit card required
This illustration photo shows a container of Clorox disinfecting wipes in a kitchen in Culver City, California, on April 24, 2020, amid the novel coronavirus pandemic. – Top White House coronavirus advisor Deborah Birx shrank in horror and around the nation comedians sharpened their pens: President Donald Trump had just asked if virus victims couldn't be injected with disinfectant. Even as a new poll shows most Americans wish the former real estate magnate would leave science to the experts, Trump on April 23 evening hit a new high in the annals of amateur presidential doctoring.
Business is booming for these 14 companies during the coronavirus pandemic
A row of MTA buses parked at the Corona Maintenance facility of the Metropolitan Transportation Authority in the Flushing section the New York City borough of Queens, NY, May 2, 2020. Gov. Cuomo spoke about COVID-19 and the unprecedented plan to shut down New York City Subway service between the hours of 1:00 am and 5:00 am for daily cleaning and disinfecting.
A bus driver told a rider to wear a mask. Then the passenger spit on her.
8 steps to getting hired during a pandemic
MARKETS
AROUND THE WORLD
The Bank of England (BOE) stands in the City of London, U.K., on Wednesday, May 6, 2020. Bank of England policy makers will meet this week knowing that they'll probably have to do more to combat the U.K.s economic slump, if not now then soon.
The UK economy is heading for its worst crash in 300 years
How Germany could rescue Lufthansa
Europe risks botching its plans to rescue the economy
How 39 million Europeans kept their jobs
O2 and Virgin Media are merging in a landmark deal
ENTERTAINMENT
Bollywood actress Katrina Kaif performs on stage during the 20th International Indian Film Academy (IIFA) Awards at NSCI Dome in Mumbai on September 18, 2019.
The coronavirus is crushing the world's most prolific film industry
Disney+ is now a blessing and a burden for Disney
Nintendo profits soar 41%, mainly thanks to one game
TikTok's popularity is exploding
Disney's Shanghai park will begin phased reopening
WHAT TO WATCH
NASA Commercial Crew astronauts Doug Hurley and Bob Behnken
Meet the two astronauts set to make history in a SpaceX capsule
Maatje Benassi poses for a portrait on Wednesday, April 22. A mother of two and US Army reservist, Benassi has become the target of conspiracy theorists who falsely claim she was coronavirus patient zero.
First conspiracy theorists said she started the pandemic. Now she's afraid for her life
This CEO is giving $1.6 million he made in the stock market to his employees
This pandemic could make video chatting with your doctor the new normal
People line up outside the Utah Department of workforce Services Monday, April 13, 2020, in Salt Lake City. Congress, the Trump administration and the Federal Reserve have mounted the largest financial intervention in history a full-scale drive that includes mandating sick leave for some, distributing $1,200 checks to individuals, allocating rescue aid to employers and expanding unemployment benefits to try to help America survive the crisis. Yet those measures are only temporary. And for millions of newly unemployed, they may not be enough.
Unemployment benefits are a lifeline. They're not easy to get.
Headlines from right-of-center Fox Business
MARKETS
Nasdaq turns positive for 2020 as investors bet on economic recovery
As more states reopen for business, investors are betting on an economic recovery.
Health care workers who traveled to help New York owe state taxes, Cuomo says
TAXES
Trump open to additional coronavirus tax deadline delays
VIDEO
Ken Langone: America's best days are ahead
Ken Langone advises employers during coronavirus to 'stay in touch with your people'
CRIME
Small-town tip leads to $500K coronavirus fraud scheme FBI bust
OPINION
Andy Puzder: Crisis is not an 'opportunity' to grow government, reshape economy
THE SILVER BULLET
ECONOMY
Fed prez: Economy faces slow recovery from coronavirus until this happens
BOTCHED INVESTIGATION
POLITICS
Justice Dept dropping Flynn's criminal case after FBI notes revealed
RETURN TO RED
MARKETS
Oil prices surrender gains sparked by encouraging Chinese data on imports
COMEDIANS IN CARS WINNING LAWSUITS
LIFESTYLE
Jerry Seinfeld wins court battle over 'Comedians in Cars Getting Coffee'
IT'S NO PALACE
REAL ESTATE
Meghan, Harry living in Tyler Perry's $18M Beverly Hills mansion: report
REFORM OR DIE
POLITICS
USPS could shutter in mere months as Trump, Amazon feud clouds funding
WINGING IT
FOOD & DRINKS
Chicken-wing eateries stay loaded as coronavirus renders beef rarer
PUNCHY COME BACK
SPORTS
Conor McGregor to Oscar De La Hoya: 'I accept your challenge' for boxing match
ROAD TRIP!
TRAVEL
RV sales surge as coronavirus upends summer travel plans
TEEING UP THE WEEKEND
SPORTS
Where can you play golf this weekend?
REELING IT IN
MONEY
Seafood industry looks on the brink of a massive cash infusion
LAST CALL
MARKETS
Luxury retail giant is latest chain to file for bankruptcy amid painful virus fallout
HISTORIC SETTLEMENT
LEGAL
Verizon pays 9-figure sum after freak accident leaves woman paralyzed
CALIFORNIA UNDER WATER
MONEY
For coronavirus-battered California, $54B budget deficit looms
REALITY BITES
TECHNOLOGY
Google employees working from home can't to expense food, other perks
POLITICS
Trump valet tests positive for coronavirus
Coronavirus lockdown drives food delivery, takeout orders
LIFESTYLE
Coronavirus lockdown drives food delivery, takeout orders
LIFESTYLE
Texas gov softens coronavirus order after salon owner's incarceration
TECHNOLOGY
Tinder adds feature to help users get more intimate
MONEY
Study reveals when half of small businesses may be forced to close up
TECHNOLOGY
Zoom acquires encryption startup in coronavirus security push
ECONOMY
US economy will regain jobs lost during coronavirus crisis 'all at once,' Labor secretary says
TECHNOLOGY
Dish loses more pay-TV subscribers, beats revenue estimates
MARKETS
Warner Music IPO coming despite coronavirus
LIFESTYLE
Joe Namath's inspiring message to Americans stuck in lockdown
HEALTH CARE TECH
FDA approves coronavirus vaccine candidate for Phase 2 study
TECHNOLOGY
Uber invests millions in scooters during coronavirus
LEGAL
Coronavirus victim's family sues meatpacker, alleging wrongful death
MONEY
How to find out whether you're protected under new eviction order
ECONOMY
17 million Americans applied for unemployment last week, adding to wave of coronavirus layoffs
MONEY
Which states have banned debt collection during the coronavirus crisis?
SEE PICS: Palm Beach mansion once owned by John Lennon, Yoko Ono is up for sale
REAL ESTATE
SEE PICS: Palm Beach mansion once owned by John Lennon, Yoko Ono is up for sale
PERSONAL FINANCE
3 retirement rules everyone should live by
CRIME
McDonald's customer opens fire, injuring 2 workers, over closure: police
BUSINESS LEADERS
EXCLUSIVE: Apple COO Jeff Williams 'optimistic' about post-coronavirus US economy
10 Market Indicator Closing Summaries – Yahoo Finance Closing Tickers on MHProNews…



Featured Focus – Where Business, Politics and Investing Can Meet
Whichever side of the left-right media and political divide you find yourself on, MHProNews has long championed in word, examples and deed eye-opening insights that can help professionals navigate the hidden and/or open agendas that can make or cost you money.
The platform sources across that left-right divide too for a very simple reason. Wittingly or not, journalists routinely have their own cognitive biases. If they happen to work for a publication that has its own slant on the news, that can exacerbate the tone of an article.
An example of that is the New York Times reporting on the federal/state/local government pandemic drill dubbed Crimson Contagion in 2019. A look at their report provided a hard anti-Trump slant, but a look at the underlying facts and original report to Congress pointed to something quite different.
Similarly, Fox Business has been among those who have reported on the "conspiracy theories" that have aimed against billionaire Bill Gates with respect to the COVID19 pandemic. By contrast to what Fox Business – and in fairness, others across the left-right media divide have said in defense of Gates, an inquiry from MHProNews to a mainstream reporter brought this response.
"…Personally, I think the amount of individuals tied to the Wuhan labs could be staggering. There's a lot of potential corruption involved. As for [Bill] Gates and the WHO specifically, I think it still needs investigation, but they do seem to align themselves closely with China…"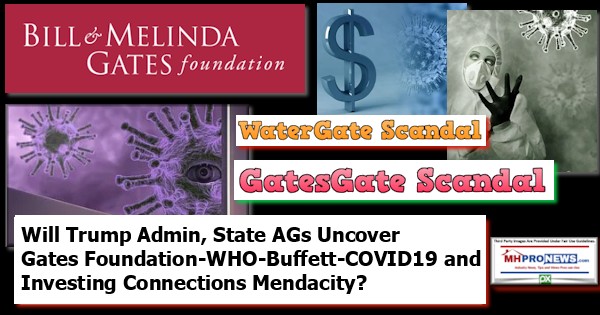 Stating the obvious, MHProNews isn't the New York Times or Fox. But with some experience in business, journalism, history and politics – by sourcing across the left-right divide, nuances can be spotted that either side might miss due to their "cognitive biases."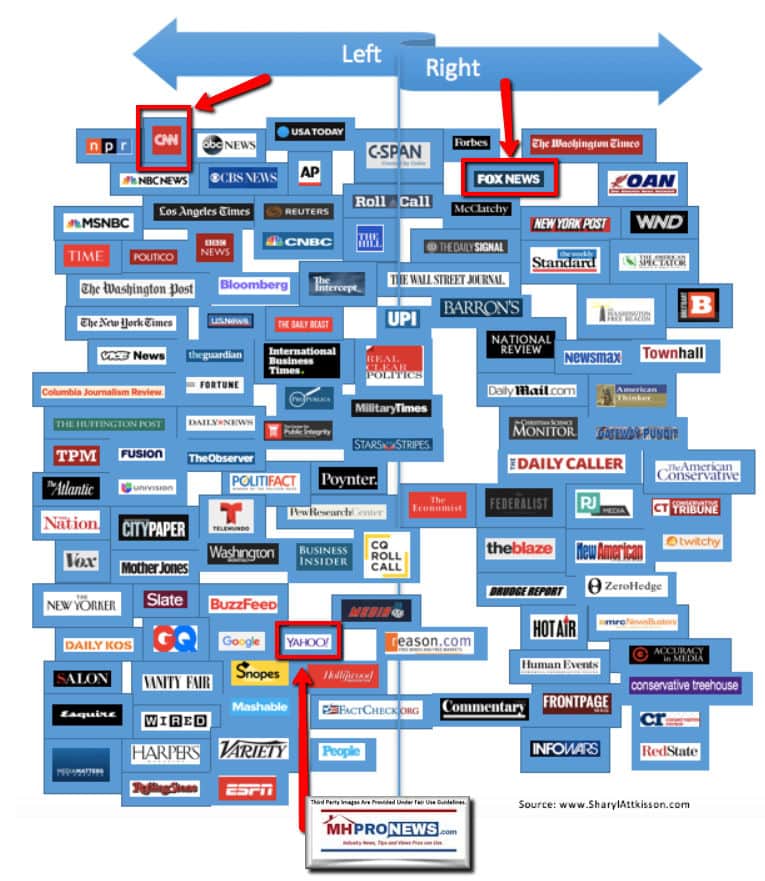 Joel Kotkin described himself as a longtime liberal journalist who favors Democrats. But he is frustrated with the profession he served in at the Washington Post and is unhappy with decisions being made in his political party. He's not happy about President Trump, but he seems unhappy with Democratic leadership in his home state of California too. See that and more in his report on modern "feudalism" in the report linked below.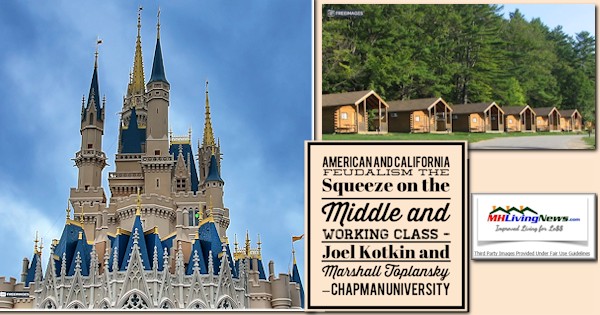 Alan Dershowitz has been a public supporter of Democrats for years. But the Harvard Law scholar took stances with respect to the so-called "Russia Gate" that proved to be correct, but he took a position largely favorable to President Trump, based upon his view of the laws involved.
"Walter Cronkite could not get a job in the [news] media today." — Alan Dershowitz, famous Harvard Law civil rights, constitutional attorney and author.
Dershowitz has been frustrated with allegations against him about an alleged sexual encounter with an underage girl that he has strongly denied. Perhaps because of his interpretation of the laws with regards to the now debunked RussiaGate claims, CNN which used to have him as a regular guest, purportedly pulled him from their lineup and replaced him with now disgraced and convicted attorney Michael Avenatti. Avantti was reliably anti-Trump. Dershowitz, who voted for Secretary of State Hillary Clinton, reportedly gave 'the media' – in his case, CNN – an "F" because of their lack of objectivity.
These are the types of stories that often drive bias in media and their viewers. Thus this infographic from Visual Capitalist can be quite useful in sharing with others but also to use for yourself.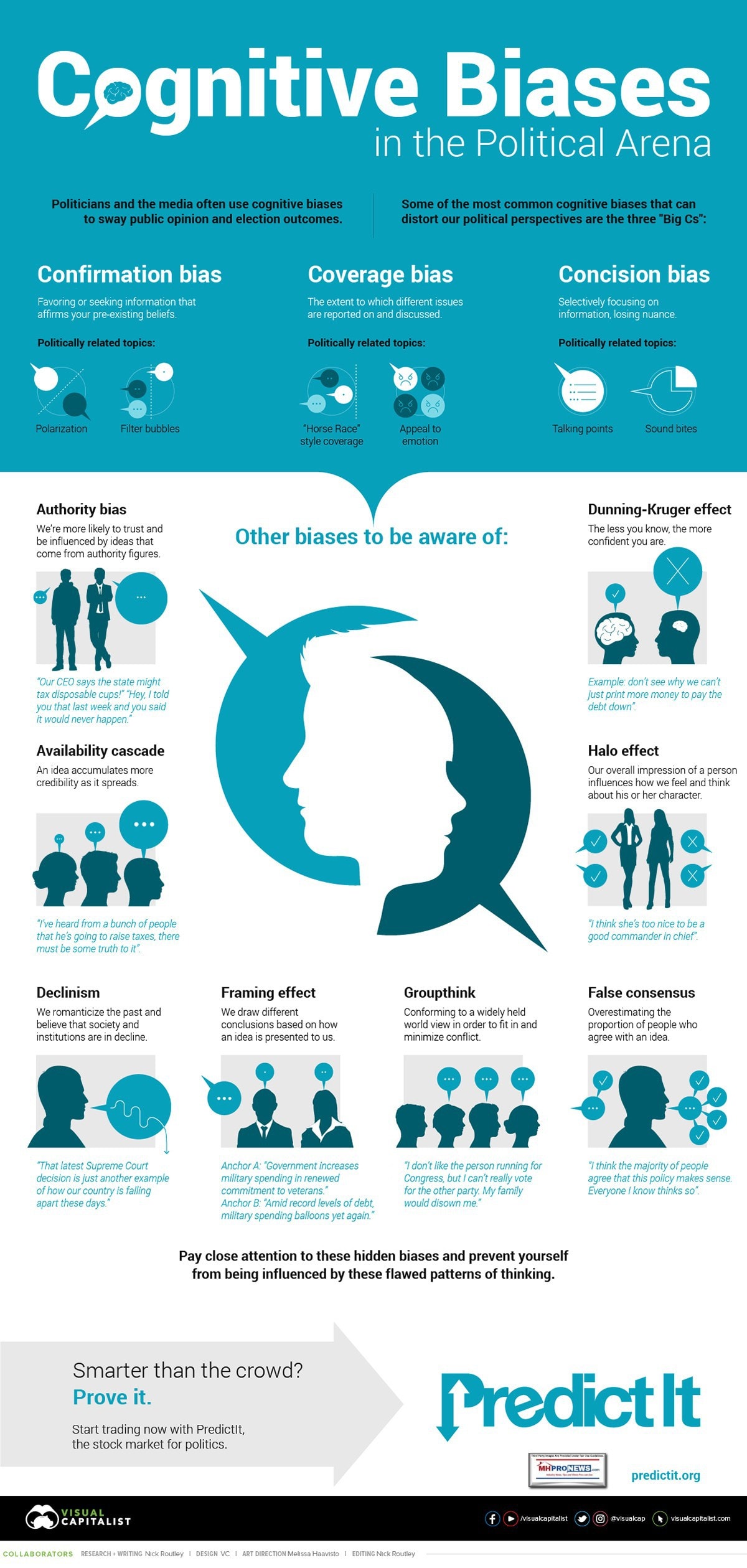 It should also be noted that while several Trump Administration policies have been favorably reported by MHProNews, this publication has called for the dismissal of Brian Montgomery on the grounds of purported cronyism and conflicts of interest. On paper, that is a stance that neither MHI nor the Manufactured Housing Association for Regulatory Reform (MHARR) has taken.
Rephrased, our reports and analysis are based on evidence and reason, which are laid out in report after report.
MHProNews is unabashed in our being pro-manufactured housing, pro-consumer and for white hat brands. MHProNews has noted our concerns about purportedly rigged and illicit moves involving Berkshire Hathaway, Clayton Homes, their associated lending, the Manufactured Housing Institute and others. But in doing so there – it has been based upon evidence, those who face various allegations have been given repeated opportunities to respond and a bright line distinction has been made that not everyone in those organizations are 'black hats.'
Manufactured housing is underperforming during an affordable housing crisis. With over 33 million who have lost their jobs, even when the economy starts to rebound, there are reasons to believe that the recovery will take time. The need for affordable housing will only grow.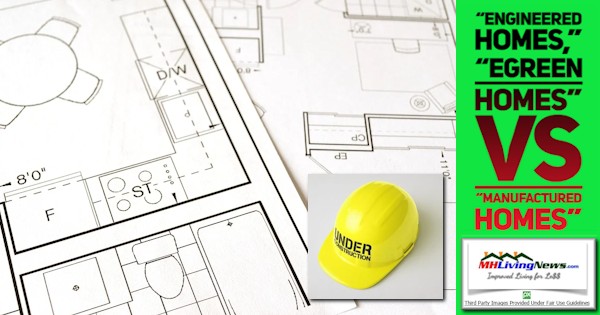 A look at why manufactured housing should be hot is found in the new report, linked above, along with other prior reports, linked below.
Related Reports:
Newsy, Peeling Back Media Bias, Manufactured Housing Sales, Investing, Politics, and You
Apt Warning for Manufactured Housing Professionals, MH Customers, by Award Winning Journalist Sharyl Attkisson, TEDx
First Coronavirus Documentary on Origins – POTUS Trump, China, WHO, Bill Gates, Warren Buffett – plus Sunday MHVille Headlines Review 4.26 to 5.3.2020
Prosperity Now, Nonprofits Sustain John Oliver's "Mobile Homes" Video in Their Reports
Illusions, Collusions – "Heads I Win, Tails You Lose" – "Never Let a Serious Crisis Go To Waste" – Gates, Buffett Massive Money Grabs?
Bias Confirmation, MHI's SBA PPP Funding Effort, plus Sunday Manufactured Home Headlines Review 4.19.2020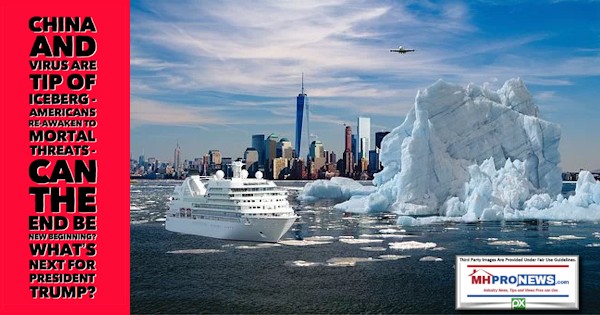 Warren Buffett's Buffet – Revealing Secrets, Unmasking Corruption in Business, Nonprofits or Government – Current, Former Managers or Workers Step Up with Tips, Insights and Whistleblowing
Peter Buffett, Warren's Son on Charitable-Industrial Complex and Philanthro-Feudalism – Insiders Look at Nonprofits, Are They Protecting or Harming Supposed Beneficiaries?
Manufactured Housing Industry Investments Connected Closing Equities Tickers
Some of these firms invest in manufactured housing, or are otherwise connected, but may do other forms of investing or business activities too.
NOTE: The chart below includes the Canadian stock, ECN, which purchased Triad Financial Services, a manufactured home industry lender
NOTE: Drew changed its name and trading symbol at the end of 2016 to Lippert (LCII).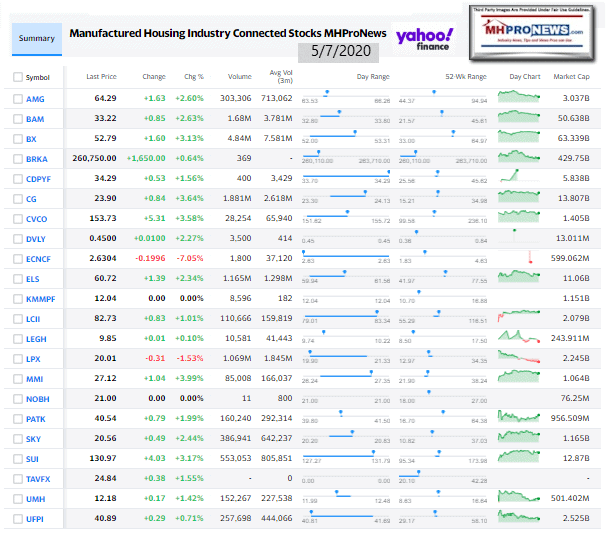 Spring 2020…
Berkshire Hathaway is the parent company to Clayton Homes, 21st Mortgage, Vanderbilt Mortgage and other factory built housing industry suppliers.
· LCI Industries, Patrick, UFPI, and LP each are suppliers to the manufactured housing industry, among others.
· AMG, CG, and TAVFX have investments in manufactured housing related businesses. For insights from third-parties and clients about our publisher, click here.
Enjoy these 'blast from the past' comments.
MHProNews. MHProNews – previously a.k.a. MHMSM.com – has celebrated our tenth anniversary and is in year 11 of publishing.



Learn more about our evolutionary journey as the industry's leading trade media, at the report linked below.https://www.manufacturedhomepronews.com/celebrating-10-years-of-goal-and-solution-oriented-manufactured-home-industry-innovation-information-and-inspiration-for-industry-professionals/· For expert manufactured housing business development or other professional services, click here.
· To sign up in seconds for our industry leading emailed headline news updates, click here.

Disclosure. MHProNews holds no positions in the stocks in this report.https://www.manufacturedhomepronews.com/2019-year-end-totals-reveals-decline-in-new-hud-code-manufactured-home-production-shipments/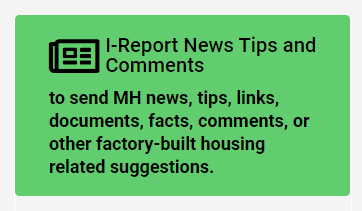 That's a wrap on this installment of "News Through the Lens of Manufactured Homes and Factory-Built Housing" © where "We Provide, You Decide." © (Affordable housing, manufactured homes, stock, investing, data, metrics, reports, fact-checks, analysis, and commentary. Third-party images or content are provided under fair use guidelines for media.) (See Related Reports, further below. Text/image boxes often are hot-linked to other reports that can be access by clicking on them.)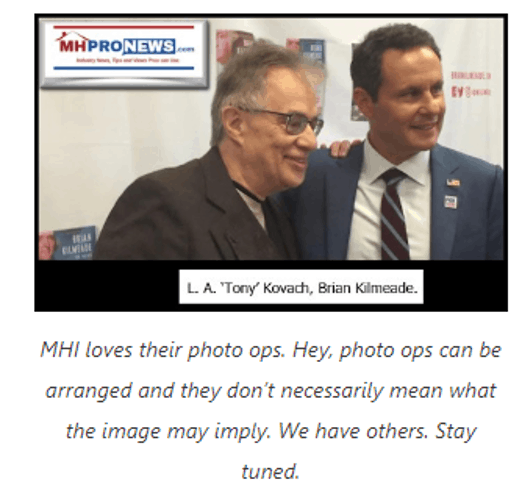 By L.A. "Tony" Kovach – for MHLivingNews.com.
Tony earned a journalism scholarship and earned numerous awards in history and in manufactured housing. For example, he earned the prestigious Lottinville Award in history from the University of Oklahoma, where he studied history and business management. He's a managing member and co-founder of LifeStyle Factory Homes, LLC, the parent company to MHProNews, and MHLivingNews.com. This article reflects the LLC's and/or the writer's position, and may or may not reflect the views of sponsors or supporters.
http://latonykovach.com Connect on LinkedIn: http://www.linkedin.com/in/latonykovach
AEI Flash Housing Market Indicators