In a media release to MHProNews and others, Legacy Housing Corp. reported the following.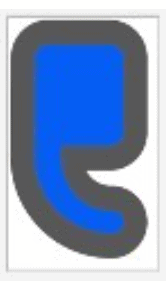 BEDFORD, Texas, May 10, 2021 — Legacy Housing Corporation (NASDAQ: LEGH) today announced its financial results for the first quarter ended March 31, 2021.
Financial Highlights:
Net revenue for the first quarter of 2021 was $39.9 million. This was a 4.4% or $1.7 million increase from the first quarter of 2020.
Interest revenue from our consumer and mobile home park portfolios for the first quarter of 2021 was $6.6 million. This was a 3.3% or $0.2 million increase from the first quarter of 2020.
Selling, general and administrative expense in the first quarter of 2021 was $4.8 million. This was a decrease of 14.6% or $0.8 million from the $5.6 million recorded in the first quarter of 2020.
Income from operations during the first quarter of 2021 was $10.7 million compared to the $10.6 million recorded in the first quarter of 2020.
Net income in the first quarter of 2021 was $9.0 million. Compared to the first quarter of 2020, adjusting for the impact of a one-time settlement realized during the first quarter of 2020, net income increased by $0.8 million. The improvement in net income was the result of a strategy to earn energy efficiency tax credits.
Diluted earnings per share for the first quarter of 2021 were $.37. Adjusting for the impact of a one-time settlement realized during the first quarter of 2020, this was an increase 10.1% or $.03 compared to the first quarter of 2020.
Curtis D. Hodgson, Executive Chairman of the Board, commented, "We are very pleased with our first quarter results. We maintained our gross margins in the face of unprecedented commodity and labor inflation and we excelled in controlling SG&A costs. Further, we achieved this while our Texas-based operations were severely impacted by the February weather event which closed our Texas-based operations for a week and disrupted deliveries company wide. Our backlog remains strong and our strategic moves into land development will serve as a tail-wind for years to come."
This shall not constitute an offer to sell or the solicitation of an offer to buy, nor shall there be any sale of the Company's securities in any state or jurisdiction in which such offer, solicitation or sale would be unlawful prior to registration or qualification under the securities laws of any such state or jurisdiction…"
About Legacy Housing Corporation
Legacy Housing Corporation builds, sells and finances manufactured homes and "tiny houses" that are distributed through a network of independent retailers and company-owned stores and are sold directly to manufactured housing communities. We are the fifth largest producer of manufactured homes in the United States as ranked by number of homes manufactured based on the information available from the Manufactured Housing Institute. With current operations focused primarily in the southern United States, we offer our customers an array of quality homes ranging in size from approximately 390 to 2,667 square feet consisting of 1 to 5 bedrooms, with 1 to 3 1/2 bathrooms. Our homes range in price, at retail, from approximately $22,000 to $140,000.
Forward Looking Statements
This press release contains forward-looking statements within the meaning of the Securities and Exchange Act of 1934 and the Private Securities Litigation Reform Act of 1995. These forward-looking statements are subject to a number of risks and uncertainties, many of which are beyond our control. As a result, our actual results or performance may differ materially from anticipated results or performance. Legacy Housing undertakes no obligation to update any such forward-looking statements after the date hereof, except as required by law. Investors should not place any reliance on any such forward-looking statements.
Investor Inquiries:
Shane Allred, Director of Financial Reporting, (817) 799-4903
investors@legacyhousingcorp.com
##
The graphic below was not part of the firm's report and is provided by MHProNews.
WallMine rhetorically asked, "What is the salary of Curtis Hodgson?"
Their answer, "As the Executive Chairman of the Board of Legacy Housing, the total compensation of Curtis Hodgson at Legacy Housing is $50,000. There are 3 executives at Legacy Housing getting paid more, with Jeffrey Burt having the highest compensation of $253,654."
WallMine says that "Mr. Hodgson LEGH stock SEC Form 4 insiders trading. Curtis has made over 35 trades of the Legacy Housing stock since 2019, according to the Form 4 filled with the SEC. Most recently he sold 45,182 units of LEGH stock worth $721,557 on 2 February 2021."
Put differently, Hodgson is making far more money by building corporate value and then periodically selling some stock. The alignment between the founders and investors is strong.  "The estimated Net Worth of Curtis Drew Hodgson is at least $84 Million dollars as of 2 February 2021. Mr. Hodgson owns over 45,182 units of Legacy Housing stock worth over $52,661,291."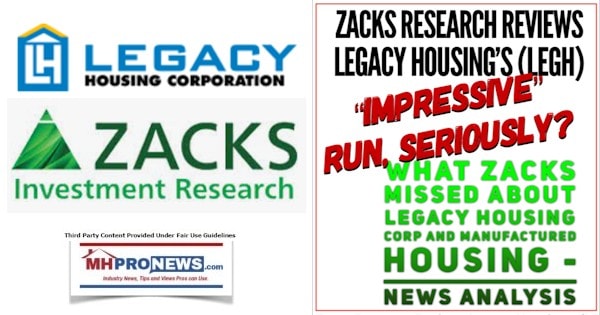 Additional information on the market in general and Legacy looking back are found in the linked reports.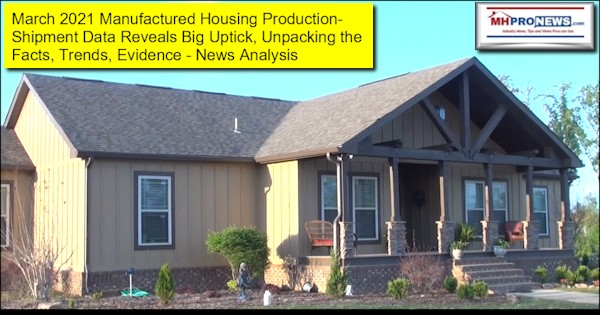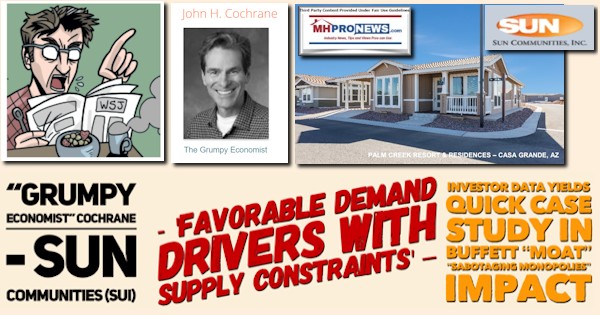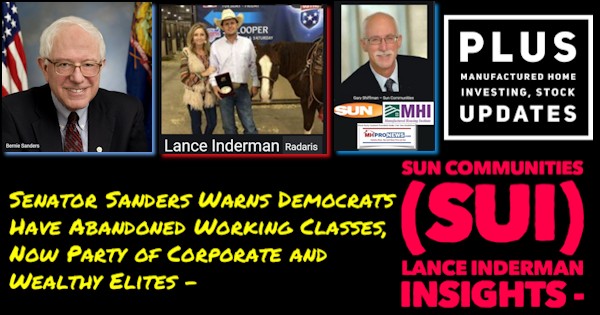 Notice: While the layout of this business daily report has recently been modified, several elements of the basic concepts used previously are still the same. The headlines that follow below can be reviewed at a glance to save time while providing insights across the left-right media divide. Additionally, those headlines often provide clues as to possible 'market moving' reports.
Market Indicator Closing Summaries – Yahoo Finance Closing Tickers on MHProNews…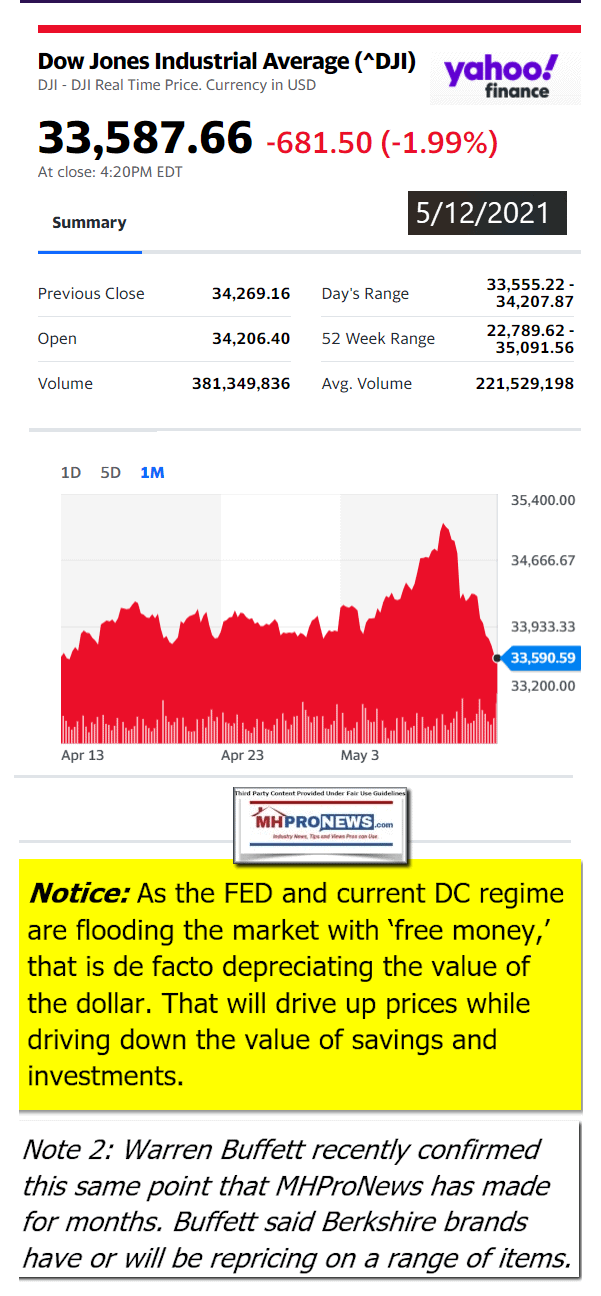 Headlines from left-of-center CNN Business
Panic buying
Customers wait in line to purchase fuel at the Duck-Thru in Scotland Neck, N.C., on Tuesday, May 11, 2021. The station was doing a brisk business on Tuesday as news of the cyberattack on the Colonial Pipeline spread fear of a gas shortage in rural North Carolina. (Robert Willett/The News & Observer via AP)
Stations in the Southeast are running out of gas as the Colonial Pipeline shutdown drags on
LIVE UPDATES About 70% of stations in Charlotte and North Carolina are out of gas
Who's next: Hackers paralyzed a pipeline. Banks and stock exchanges are even bigger targets
Hiring: Colonial Pipeline posted a cyber security manager job weeks before the attack
Nervous drivers: Why Americans are panic buying fuel — and why you shouldn't
Colonial Pipeline: Who owns the company? It's complicated
Watch: Panic buying is emptying gas pumps across the Southeast
US Energy secretary: Don't hoard gas
A growing threat: The Colonial Pipeline attackers wanted money. Should companies pay?
Pit stop: American Airlines has to add fuel stops after pipeline shutdown
Rationing: At 3 US Army bases, you can now buy only 10 gallons of gas
Regulator: US pipeline cyberattack is a 'wake up call' for America
In this photo provided by the New York Stock Exchange, specialist Meric Greenbaum, right, works at his post on the floor, Monday May 3, 2021. Stocks were solidly higher Monday, and investors cheered a strong dose of positive earnings reports as well as economic data that showed the U.S. economy is growing. (Courtney Crow/New York Stock Exchange via AP)
LIVE UPDATES The Dow has lost 1,200 points so far this week
Just about everything is getting more expensive
Investors may have misjudged the recovery summer
Business lunches are back. And they're boozier than ever
Chick-fil-A is facing a sauce shortage
KFC changed its packaging. See what it looks like
Chickens are in short supply. Blame Tyson's roosters
Jack Dorsey's $2.9 million NFT tweet sale may be only the beginning
Analysis: No, unemployment benefits aren't the problem
Time is running out for China to prepare its economy for a 'great demographic unknown'
US agrees to lift Trump-era ban on China's Xiaomi
Reality show 'Unicorn Hunters' is looking for the next $1 billion company
What Elon Musk's Asperger's comment could mean for the business world
CANNABUSINESS
A Flora Growth employee works in a cannabis farm in Colombia.
Cannabis company growing weed in Colombia goes public in US
These pot stocks are poised to win big under Biden
Aurora Cannabis CEO on the industry during Covid-19
His business was alcohol. He sees a future in cannabis
New York legalizing weed could mean big things for the future of the cannabis industry
FOOD + DRINK
Starbucks has a new Frappuccino for the summer
Target is launching a line of plant-based food
Applebee's shorter menu is here to stay
Dining out is back, as America gets vaccinated
One of the world's top restaurants is ditching meat. Here's what could go wrong
Headlines from right-of-center Newsmax 
No Deal: Republicans Tell Biden Tax Hikes Are Non-Starter in Pandemic Recovery Plan
House Minority Leader Kevin McCarthy of Calif., listens as Senate Minority Leader Mitch McConnell of Ky., speaks to reporters outside the White House after a meeting with President Joe Biden. (AP)
The Biden Presidency
Blinken Stresses US Resolve in Call With Russian Diplomat
Kerry: 'On No Occasion, Never' Leaked Israeli Ops in Syria to Iran |
Biden on $4.1T Spending: 'Snap My Fingers, It Will Happen'
VP Harris Silent on Biden Border Shutdown
Vulnerable NH Dem Senator Expresses Concern Over Biden's Unemployment Policies
Biden Sending State Dept. Official to Help De-Escalate Israeli-Palestinian Fighting
US Waives Rule to Ease Fuel Shortages in 12 States
Attempts to Cross US-Mexico Border Hits 20-Year High
Biden Facing Bipartisan Blowback Over Violence in Jerusalem
More The Biden Presidency
Newsfront
Times Square Shooting Suspect Arrested in Florida
A man suspected of shooting three people in New York's Times Square, including a 4-year-old girl, was arrested Wednesday in Florida, according to a law enforcement official briefed on the matter.Farrakhan Muhammad was taken into custody near Jacksonville, the official said,……
Ruling Paves Way for Longer Sentence in George Floyd's Death
A Minnesota judge has ruled that there were aggravating factors in
Taming the Virus: US Deaths Hit Lowest Level in 10 Months
COVID-19 deaths in the U.S. have tumbled to an average of around 600
Newsmax PODCAST: Liz Cheney Commits Career Suicide
PLUS: East Coast parties like its 1979 with gas shortages all over
Stefanik Promises 'Unified Conservative Vision' for House Leadership
Elise Stefanik, R-N.Y., the clear frontrunner to replace Rep.
Related
Trump Critic Rep. Liz Cheney Removed as GOP Conference Chair
Iran Responds to Biden Nuke Outreach With Gunboat Provocation
A Biden administration eager to repair the busted Iran nuke deal is [
Trump Buys Walled-Off Island Complex – What is he Planning?
SPONSOR: Trump secures strategic position off U.S. coastline [Full Story]
No Deal: Republicans Tell Biden Tax Hikes a Non-Starter in Recovery Plan
No Deal: Republicans Tell Biden Tax Hikes a Non-Starter in Recovery Plan
Republican leaders told President Joe Biden on Wednesday they oppose
Panel Suggests WHO Should Have More Power to Investigate Pandemics
A panel of independent experts who reviewed the World Health
Related
India's Deadly COVID Strain Detected in 44 Nations
Key HHS Agency Officer: Annual COVID Booster Shots May Be Needed
Paul, Fauci Tussle Over COVID Origin, Virus Research
NY Times Analysis: Overcautious CDC Causing Confusion
US Sanctions Chinese Official for Religious Rights Violations
Sanctions were announced Wednesday against a former Chinese Communist
Newsmax to Host Exclusive Town Hall With Florida Gov. DeSantis
Denton Knapp to Newsmax TV: Cheney Ouster Justified
House Republicans' vote to remove Rep. Liz Cheney, R-Wyo., from
Kerry: 'On No Occasion, Never' Leaked Israeli Ops in Syria to Iran
Biden climate czar John Kerry again categorically denied giving
Banks Brace for Cyber Attacks in 2021
SPONSOR: Emerging cybersecurity threats in 2021
Opinion: God & Man Left Yale
I realized when deciding to leave, that it would be the first time in
Biden Pitching $4.1T Spending: 'Snap My Fingers, It Will Happen'
Pitching another $4.1 trillion in combined spending, President Joe
Stock Market's Future During Biden's Presidency
SPONSOR: Whats really ahead for investors
Ellen DeGeneres to End Talk Show After 19 Years: Report
Talk show host Ellen DeGeneres will end her talk show after 19 years
Jay-Z, Foo Fighters, Go-Go's in Rock Hall on 1st Try
Jay-Z, Foo Fighters, and the Go-Go's were elected Wednesday to the
Trump Jr. Appears on Debut of 'Cortes & Pellegrino,' Calls Biden WH 'Laughable'
Donald Trump Jr. called the Biden administration "laughable" and
Amazon Wins Court Fight Against $303M EU Tax Bill
Amazon on Wednesday won its fight against an EU order to pay about
US Justice Clarence Thomas Raises Questions Amid Pandemic
When the U.S. Supreme Court heard its first-ever oral argument by
Cyberattack Exposes Lack of Required Defenses on US Pipelines
The shutdown of the biggest U.S. fuel pipeline by a ransomware attack
McConnell Slams Dems Who Criticize Israel
Senate Minority Leader Mitch McConnell harshly criticized Democrats
Caitlyn Jenner Denies 2020 Vote, But Records Show Otherwise
California gubernatorial candidate Caitlyn Jenner recently said she
Chicago Shelter Releases 1,000 Feral Cats to Tackle City's Rats
One of Chicago's animal shelters is using some of the feral cats it
300K in Japan Sign Petition to Cancel Olympics
A full-page newspaper ad says Japanese will be "killed by politics"
US Troops Withdrawal in Afghanistan 12 Percent Done
The United States military's withdrawal from Afghanistan is roughly
Rand Paul to Newsmax TV: Democrats Lying to Us
Senate Minority Leader Chuck Schumer, D-N.Y., made "blatantly
McDonalds to Help HHS Promote COVID Vaccinations
One of the nation's largest fast-food chains is partnering with the
Left Pounces on Democrat Andrew Yang for Supporting Israel Amid Violence
Former Democratic presidential and current New York City mayoral
Biden and McConnell May Be Friends, but Can They Cut a Deal?
The two players in the most important relationship in Washington are
Report: Global Temps in 2021 Cooler Than Recent Years
Global temperatures in 2021 are cooler than in recent years following [Full Story]
More Newsfront
Finance
US Consumer Prices Increase by Most Since 2009
U.S. consumer prices climbed in April by the most since 2009, amid a record increase in used-car costs and signaling a build-up in inflationary pressures as burgeoning demand gives companies latitude to pass on higher costs. [Full Story]
Gas Prices Rise Above $3/Gallon for 1st Time Since 2014
Chocolate Prices Expected to Surge
VW Aims For Autonomous Microbus to be Road Ready in 2025
Former Nissan Executive Denies Helping Ousted Boss Hide Earnings
More Finance
Health
Children Remain Vulnerable to MIS-C Despite Adults Getting Vaccinated
Children Remain Vulnerable to MIS-C Despite Adults Getting Vaccinated
COVID-19 is still a threat to U.S. children, say experts who warn that pediatric cases are on the rise. Although more than half of American adults have received at least one dose of a COVID-19 vaccine, kids are still at risk.According to Good Morning America, the American…
Why Some COVID-19 Patients Get More Seriously Ill
Sleep Disorders Cost Healthcare System Billions Each Year
Higher Antibiotic Doses May Make Bacteria 'Fitter'
Painkillers Won't Raise Risks for COVID-19 Patients: Study
Manufactured Housing Industry Investments Connected Closing Equities Tickers
Some of these firms invest in manufactured housing, or are otherwise connected, but may do other forms of investing or business activities too.
NOTE: The chart below includes the Canadian stock, ECN, which purchased Triad Financial Services, a manufactured home industry lender
NOTE 2: Drew changed its name and trading symbol at the end of 2016 to Lippert (LCII).
NOTE 3: Deer Valley was largely taken private, say company insiders in a message to MHProNews on 12.15.2020, but there are still some outstanding shares of  the stock from the days when it was a publicly traded firm.  Thus, there is still periodic activity on DVLY.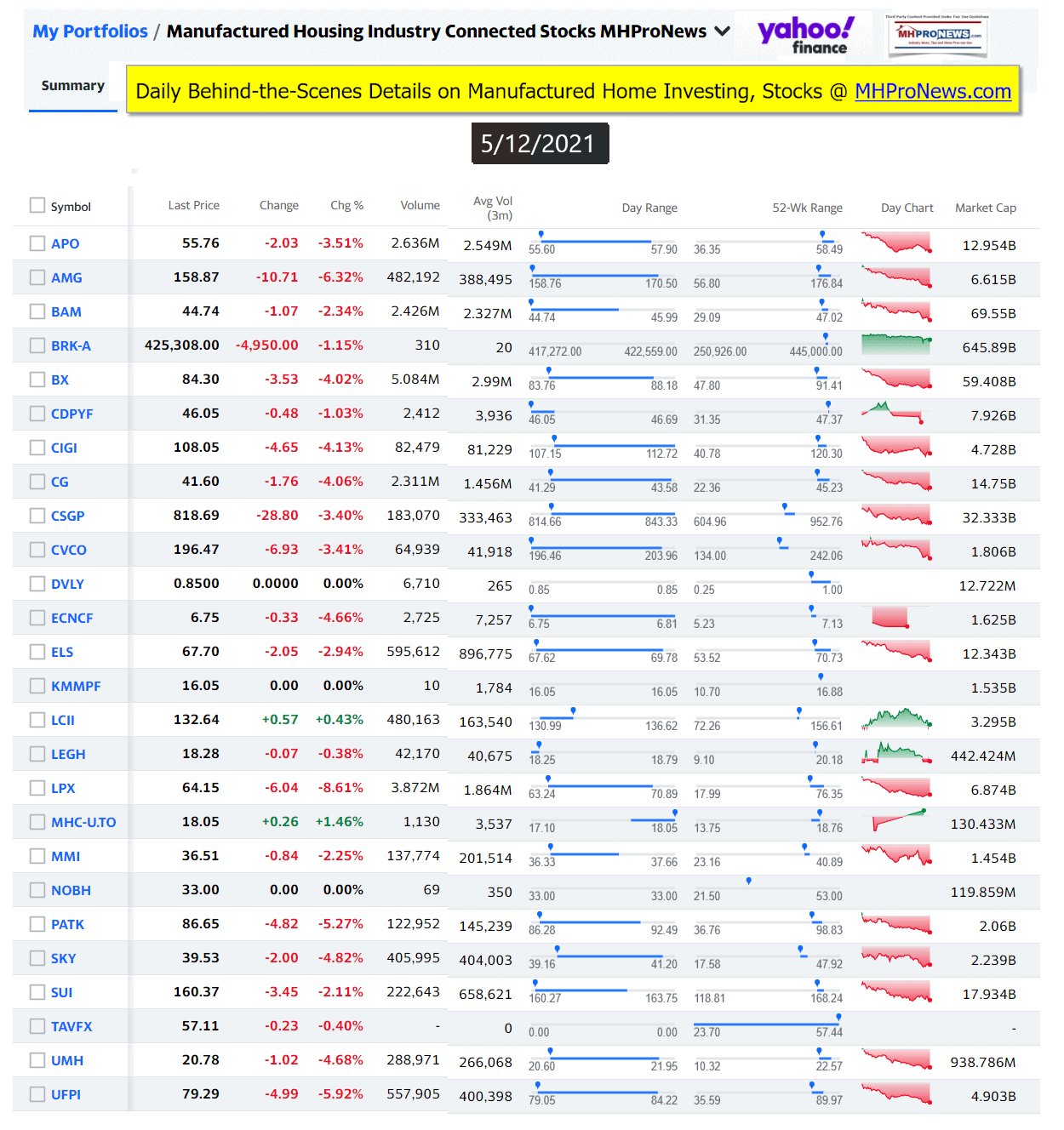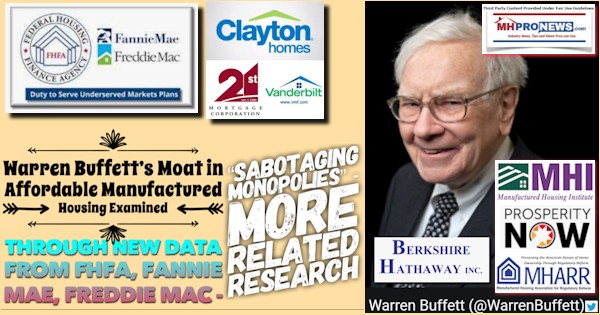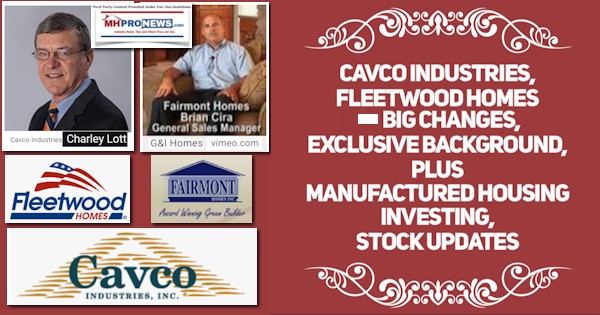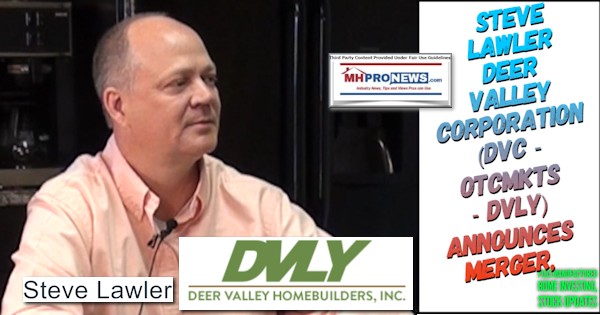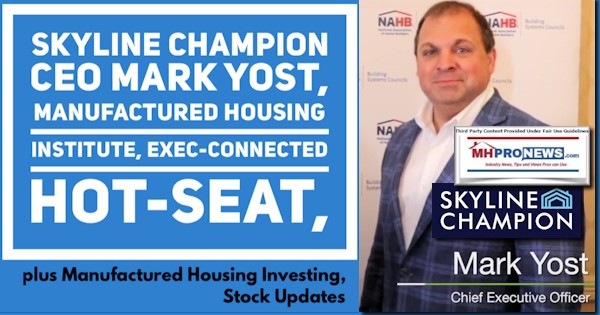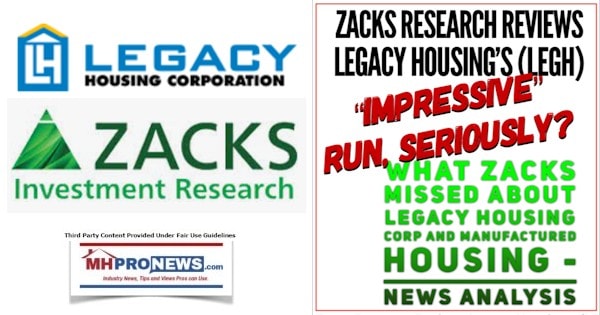 Spring 2021…
Berkshire Hathaway is the parent company to Clayton Homes, 21st Mortgage, Vanderbilt Mortgage and other factory built housing industry suppliers.
· LCI Industries, Patrick, UFPI, and LP each are suppliers to the manufactured housing industry, among others.
· AMG, CG, and TAVFX have investments in manufactured housing related businesses. For insights from third-parties and clients about our publisher, click here.
Enjoy these 'blast from the past' comments.
MHProNews. MHProNews – previously a.k.a. MHMSM.com – has celebrated our 11th year of publishing, and is starting our 12the year of serving the industry as the runaway most-read trade media.
Sample Kudos over the years…
It is now 11+ years and counting…
Learn more about our evolutionary journey as the industry's leading trade media, at the report linked below.
· For expert manufactured housing business development or other professional services, click here.
· To sign up in seconds for our industry leading emailed headline news updates, click here.

Disclosure. MHProNews holds no positions in the stocks in this report.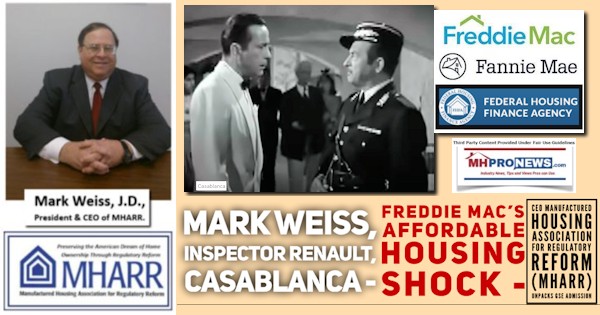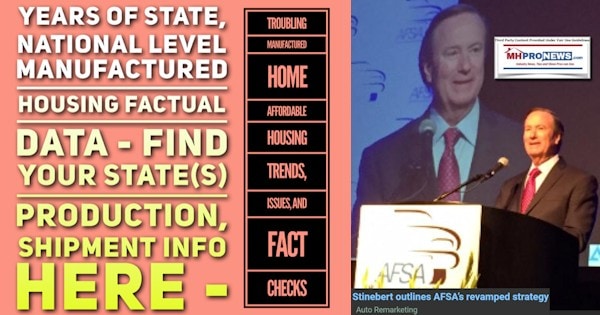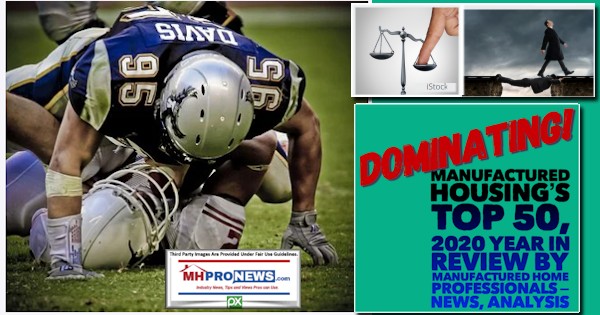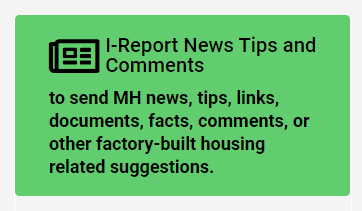 That's a wrap on this installment of "News Through the Lens of Manufactured Homes and Factory-Built Housing" © where "We Provide, You Decide." © (Affordable housing, manufactured homes, stock, investing, data, metrics, reports, fact-checks, analysis, and commentary. Third-party images or content are provided under fair use guidelines for media.) (See Related Reports, further below. Text/image boxes often are hot-linked to other reports that can be access by clicking on them.)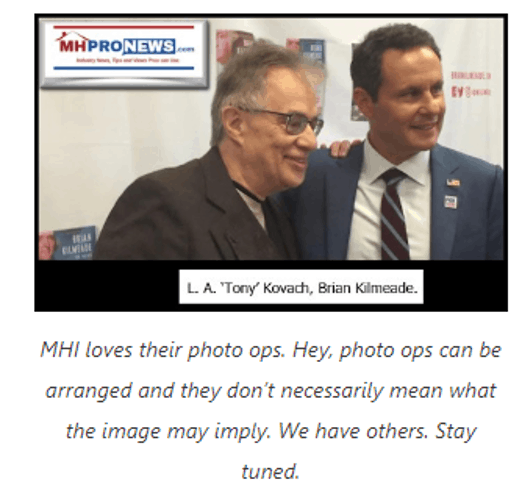 By L.A. "Tony" Kovach – for MHLivingNews.com.
Tony earned a journalism scholarship and earned numerous awards in history and in manufactured housing. For example, he earned the prestigious Lottinville Award in history from the University of Oklahoma, where he studied history and business management. He's a managing member and co-founder of LifeStyle Factory Homes, LLC, the parent company to MHProNews, and MHLivingNews.com. This article reflects the LLC's and/or the writer's position, and may or may not reflect the views of sponsors or supporters.