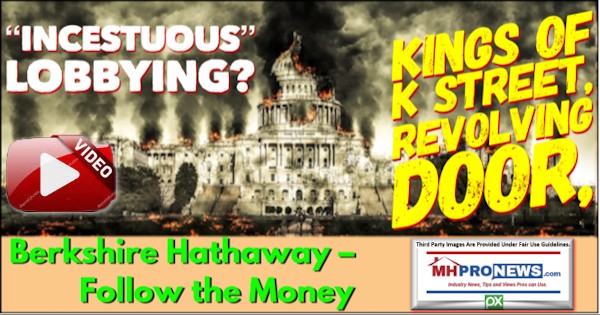 "When it comes to risk, here's a reality check," says FINRA. "All investments carry some degree of risk…within [a] country…political risk and currency risk are notable factors…"
Investopedia says that "political risk and macroeconomic risk…affect the performance of the overall market…" The centrist Financial Times points to the dangers to investments posed by political risks too.
Investors and professionals will be discerning 2020 candidates, as will the broader population. But in a nation of hundreds of millions, the lens candidates are viewed through are clearly going to differ.
The perspective of the millennial racked by student debt may well be more attracted to a candidate that promises to deal with that issue than those candidates who say there is no money to pay for such a debt-elimination program. By contrast, the investor or small business owner may look dimly at those candidates who pledge higher taxes and more regulations.
That's not to suggest that all businesses or investors are more centrist or right-leaning. Some of the world's and America's richest men often bet on Democratic candidates, as the Daily Business News reported in the run-up to the 2018 midterms. The recent revelation that the Koch brothers could be supporting more Democrats in 2020 is just one indicator that the wealthy see politics and lobbying as a tool of business that they play which can pay hefty returns on investment.
The business of politics influences the creation of new regulations, the suspension of regs – and sometimes the failure to properly enforce existing laws – that can help or harm businesses.
This Daily Business News item on MHProNews will look at lobbying and the revolving door in general, and then pivot in the third part of this article to more manufactured housing specific items in this 30,000-foot level report.
Mainstream, Investment Takes on K Street, Revolving Door, and Business
"Gearing up for a big fight in Washington, four of the biggest tech companies are increasing their lobbying efforts," says CBS News' YouTube page to introduce their recent video report posted below. "Amazon, Apple, Facebook and Google are drawing out lobbyists with connections to the government as they face mounting scrutiny for alleged anti-trust violations. Kenneth Vogel, Washington reporter for The New York Times, joins CBSN to discuss."'
As an editorial note about the video above, Vogel lays out several of the facts quite nicely. But if one detects a tone of 'regulation over breakup' in his analysis, MHProNews would observe that 'regulating' these companies is arguably not going to work as some think. The regulations in place haven't worked, or the vexing scenarios Vogel describes wouldn't exist. ICYMI, see what Professor Ed Lotterman says on the topic in the report linked from the text-image box below.
Real World Economics' Professor Ed Lotterman says "Playing Monopoly is More Than Just Rolling the Dice"
Several of the Democratic 2020 candidates – Senators Cory Booker and Elizabeth Warren jump to mind – as well as a growing number on the political right have said that they think these tech giants need to be broken up under antitrust laws. Some of those same Senate Democrats have signed a letter asking the CFPB to dig into concerns over Berkshire Hathaway owned Clayton Homes and their associated manufactured home lenders.
In the CBS News video, Vogel touches upon several useful underlying themes to understand, including the 'revolving door,' which will be the focus of an upcoming manufactured housing industry specific exclusive report.
With regard to the New York Times' Vogel's narrative, antitrust law and how it is used is likely to be a campaign topic in the contests ahead. Clearly, Big Tech will be fighting it, as they have for years. It is likely no coincidence that the Trump Administration's antitrust division at the Department of Justice is reportedly opened investigations into some of the firms named above.
While they may approach these subjects from a different perspective, when both major parties spot a similar problem, that may be a sign that critical mass on an issue is approaching.
The video below is from the Obama Administration era, and thus is a bit dated. But it makes clear just how large the lobbying business is, and why big business is willing to invest so much in it. The ROI on lobbying is stunning. This Motif investing video also has a touch of dry humor in the music an imagery. The sources for the data are often shown in the bottom right corner of the screen.
As Motif summed it up, "If you follow the "Kings of K Street" motif, you know that companies that invest in influence have a leg up." What that means is that smaller businesses and investors have to play smarter or they can get run over.

MHProNews recently spotlighted how the Manufactured Housing Institute (MHI) has spent its lobbying dollars via their political action committee, the MHI PAC.
Democrats? Republicans? Political Campaigns Manufactured Housing Institute (MHI) PAC Supported
Berkshire Hathaway, as thousands of industry pros know, is the parent to Clayton Homes, 21st Mortgage Corp, Vanderbilt Mortgage and Finance (VMF), plus a number of other manufactured housing industry connected firms.
But Berkshire's ties with the so-called tech giants are deep and growing, so that should not be overlooked in the snapshot outlined above.
Warren Buffett and Bill Gates of Microsoft fame have long-standing ties, including Buffett donating billions in Berkshire stock to the Bill and Melinda Gates Foundation, where Buffett is a trustee.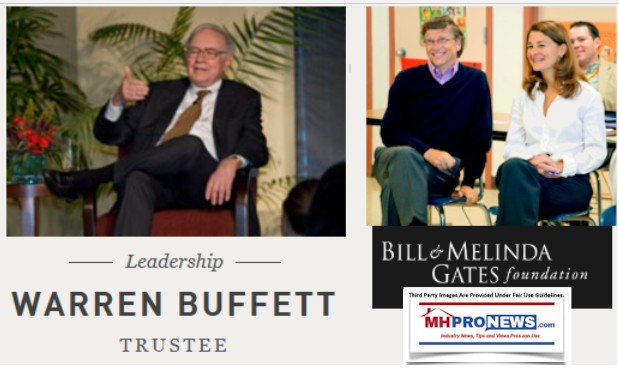 Berkshire now has roughly a billion dollars of Amazon stock. Amazon founder Jeff Bezos and Buffett certainly collaborated on various levels years before that formal investment.
Berkshire also owns stock in giant Apple. According to CNBC on May 3, the value of Berkshire's holdings in Apple in late 2018 was some $40 billion dollars.
So, when one is thinking about the tech giants, don't forget that Berkshire and Buffett are not likely that far off.
"Have…Giants…Stifled Competition," Antitrust Battle Lines in D.C., plus Manufactured Home Market Updates
Berkshire's own lobbying is prodigious. See the summary in the graphic that follows.

Thus the tech giants plus Berkshire all share an interest in fighting antitrust action. Never forget that for Buffett and Berkshire, regulations can be a tool on their side that is wielded against other lesser firms.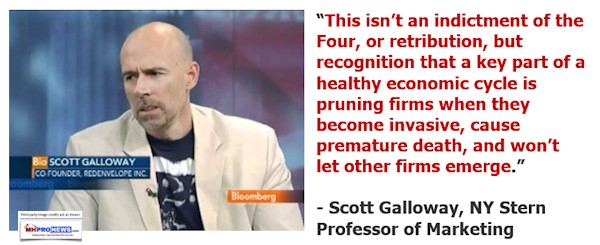 Raw Power Over Manufactured Housing
The raw power to destroy independents is linked below. That hot-linked text-image box takes a reader to the report which purportedly documents collusion and violations of antitrust laws. Based upon years of research, MHProNews believes that only an AT&T style breakup of these firms under antitrust laws will suffice in the end.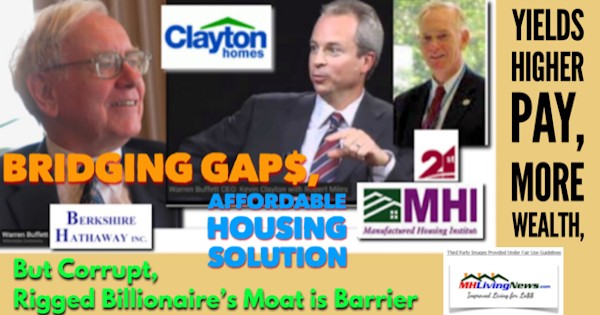 But as a much-needed lead up to federal antitrust action, Congress can hold open hearings to spotlight on camera how Berkshire brands, MHI, and the 'big boys' dominating our industry impact consumers, investors, and most others. In a similar vein, the Manufactured Housing Association for Regulatory Reform (MHARR), a trade group that represents independent producers, is calling for just such congressional investigations on the finance topic: see that from MHARR, at this link here.
There are resident-community leaders who are coming to a similar conclusion.
MH Community Leader Robert Van Cleef – Public Call – Federal Investigations of Berkshire Hathaway, Clayton Homes, 21st Mortgage, Manufactured Housing Institute
There will be an exclusive, special report planned for later this week on the revolving door and how that is connected to and impacts manufactured housing. That impacts thousands of industry operations. So if MHVille matters to you, don't miss it.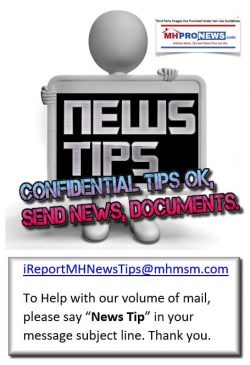 That's today's third installment of manufactured home "Industry News, Tips, and Views Pros Can Use," © where "We Provide, You Decide." ©. ## (News, fact-checks, analysis, and commentary.)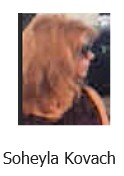 Connect on LinkedIn here. (Related Reports are further below. Third-party images and content are provided under fair use guidelines.)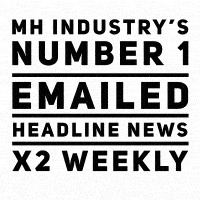 1) Marketing, Web, Video, Consulting, Recruiting and Training Resources
Submitted by Soheyla Kovach to the Daily Business News for MHProNews.com. Soheyla is a managing member of LifeStyle Factory Homes, LLC, the parent company to MHProNews, and MHLivingNews.com.
Related Reports

:
You can

click on the image/text boxes

to learn more about that topic.
Antitrust – "You Can't Penalize Success But Can Penalize Bad Behavior." Former Ast AG Bill Baer, plus Manufactured Home Market Updates
Washington Leak – Justice Department Prepares Major Antitrust Investigation
https://www.manufacturedhomepronews.com/senator-cory-booker-we-need-a-presidentto-enforce-antitrust-laws-digging-warren-potus-trump/
Democrats, Independents, Elephant in the Room, Third Parties, 2020 Kickoff, and Manufactured Housing