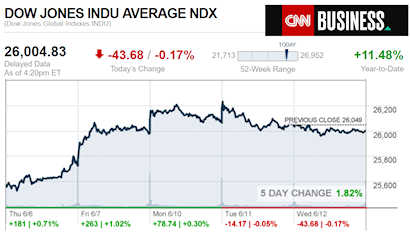 For the relatively small numbers in MHVille that follow only other manufactured housing industry trade media, not this platform, they would be almost completely in the dark about the forming battle lines about bipartisan antitrust concerns. While the various political voices may have differing approaches or solutions, they nevertheless broadly are starting to agree that stifling competition is harming almost every aspect of American economic life. So, of course it stands to reason that it impacts manufactured housing too. Some mainstream coverage, and talking points from the DOJ's top antitrust watchdog, will be our focus this evening.
Pay close attention to the left-right headlines on CNN and Fox Business this evening, which makes clear that this drum beat of antitrust is not to be taken lightly by investors.
If you're new, already hooked on our new spotlight feature – or are ready to get the MH professional fever – our headline report is found further below, after the newsmaker bullets and major indexes closing tickers.
The evolving Daily Business News market report sets the manufactured home industry's stocks in the broader context of the overall markets. Headlines – at home and abroad – often move the markets. So, this is an example of "News through the lens of manufactured homes, and factory-built housing." ©
Part of this unique evening feature provides headlines – from both sides of the left-right media divide – which saves busy readers time, while underscoring topics that may be moving investors, which in turn move the markets.
Readers say this is also a useful quick-review tool that saves researchers time in getting a handle of the manufactured housing industry, through the lens of publicly-traded stocks connected with the manufactured home industry.
This is an exclusive evening or nightly example of MH "Industry News, Tips and Views, Pros Can Use." © It is fascinating to see just how similar, and different, these two lists of headlines can be.
Want to know more about the left-right media divide from third party research? ICYMI – for those not familiar with the "Full Measure," 'left-center-right' media chart, please click here.
CNN Business
Big Tech crackdown could blow up your portfolio
Antitrust lawsuits against Facebook and others could be costly to investors
Facebook disputes WSJ report about Mark Zuckerberg and 'problematic privacy practices'
Top tech execs warn that breaking their companies up will make problems worse
LIVE UPDATES Stocks close lower for second day in a row
Investors think a rate cut is coming. But the Fed might disappoint, strategist says
Birchbox wants Walgreens to help it reach the everyday consumer
CrowdStrike soars in public debut
SpaceX launches satellites for the Canadian government
Whistleblowers' rights could be at risk under Trump's new labor board
Uber unveils its vision of flying taxis
Tiger Woods' comeback is great for the golf business
Bentley's new Flying Spur sedan can go 207 miles per hour
Tim Hortons will start selling Beyond Meat sandwiches across Canada
Fake videos are a threat to the 2020 US election. This could stop them
Why it's getting harder to spot a deepfake video
Will Facebook remove a fake video of its own CEO?
The US government is racing to fight deepfake
What is a deepfake, explained
Gas prices could fall below $2 a gallon for many Americans
The US oil boom is making history
America's CFOs are bracing for a recession
This is why America's travel business is worried
The US economy is about to break a record. These 11 charts show why
Fox Business
J&J, Colgate talc powder lawsuit: Firms ordered to pay nearly $10M
Bernie Sanders defends democratic socialism in key speech
Ford recalls 1.2M Explorer SUVs for suspension issue that could lead to crash
Stocks lower on trade worries, interest rate concerns
Facebook emails show CEO Mark Zuckerberg potentially knew about privacy issues, report says
Kohl's to close all Off/Aisle discount stores
Companies with the best 401(k) plans, from Chick-fil-A to United Airlines
Connecticut Democrats to raise taxes on these items
Baby boomers aren't to blame for Social Security troubles, study suggests
High-tax states dealt SALT workaround blow, but these strategies are still viable
Huawei urges Verizon to pay fees on over 200 patents
This is how Americans spend their money based on their education level
What is Julian Castro's net worth?
Harvard offers $12K class for wealthy millennials to learn to invest for good
Are we heading into a recession? Some CFOs think it could happen soon
United Technologies CEO explains why Boston is key for new aerospace giant
George Papadopoulos: Undercover FBI wiretaps will exonerate me
Trish Regan: Did the FBI possibly entrap a Trump campaign aide?
2019 'Pig Book' finds government's pork addiction getting worse
Mexico tariffs averted, USMCA back in bullseye
The Moon is a waypoint, Mars is the real destination: NASA Administrator
The key lifestyle changes to prevent chronic illnesses
Joe Biden changes his stance on China
Today's markets and stocks snapshot, at the closing bell…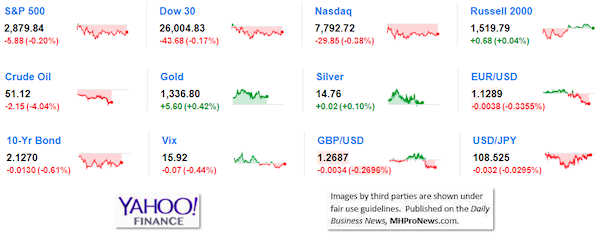 Today's MH Market Spotlight Report –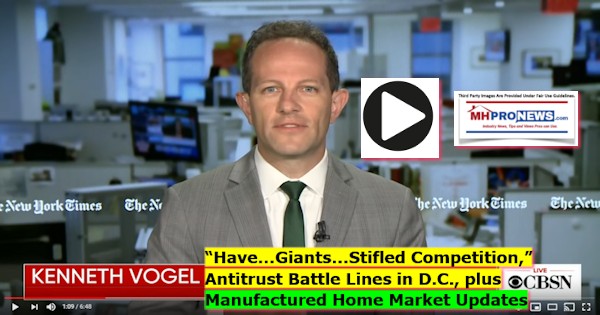 Investors, look at which firms you are invested in.
Buckle up, because even though this promises to be a multiple year battle, it is one that per a range of mainstream sources is forming over antitrust concerns.
While they are talking about big tech for the most part, some of the allegations being made against big tech apply arguably just as much to Clayton Homes, and perhaps others that are Manufactured Housing Institute (MHI) members.
The first video is from left of center CBS News. Let's not forget that Berkshire Hathaway and Amazon have roughly a billion dollars' worth of stock connections, per BRK's recent statement. Furthermore, Amazon has entered the prefab industry. Last for now, but not least, the control that big tech wields over information is not to be overlooked as it impacts manufactured housing and all other news day-by-day.
Per Right of Center Fox News…
Read this carefully, and ponder 'Berkshire' instead of big tech. Doesn't the phrasing similarly fit?
The Justice Department's assistant attorney general highlighted the antitrust case against Silicon Valley's major players during a Tuesday speech.
Makan Delrahim described a range of possible arguments against tech companies as his office takes the lead in probing Google and, possibly, Apple. Separately, the Federal Trade Commission is overseeing inquiries into possible antitrust practices of Facebook and Amazon.
Recall that MHProNews previously spotlighted Delrahim's "November Rain" address. For that related address, see the link below.
"November Rain" – DoJ's Top Antitrust Cop – Assistant Attorney General Makan Delrahim ABA Speech on Antitrust Enforcement for Americans
Makan Delrahim said the Justice Department takes a much broader view.
"The Antitrust Division does not take a myopic view of competition. Many recent calls for antitrust reform, or more radical change, are premised on the incorrect notion that antitrust policy is only concerned with keeping prices low," he said in his speech at the Antitrust New Frontiers Conference. "It is well-settled, however, that competition has price and non-price dimensions."
Besides price, "diminished quality" is a factor the Justice Department would consider.
"As an example, privacy can be an important dimension of quality. By protecting competition, we can have an impact on privacy and data protection. Moreover, two companies can compete to expand privacy protections for products or services, or for greater openness and free speech on platforms," Delrahim said.
Exclusive Agreements
Delrahim said the Antitrust Division has a history of investigating "exclusive conduct" under Sections 1 and 2 of the Sherman Act.
"[Exclusivity agreements] also can be anticompetitive, however, where a dominant firm uses exclusive dealing to prevent entry or diminish the ability of rivals to achieve necessary scale, thereby substantially foreclosing competition," he said. "This is true in digital markets as well."
MHProNews sources in Washington say that our industry's antitrust concerns have been raised 'at the highest levels' of the Department of Justice's antitrust division. DoJ is officially mute on the topic at this time.
An MHI connected source, with no ties to MHARR, has told MHProNews that Berkshire Hathaway has shaken up its antitrust legal team. The indications? Per that informed source, they are preparing for an antitrust action.
Investors: don't get caught in a Cavco Industries style surprise. While the report below doesn't mention antitrust, keep in mind that the Seattle Times reported several federal investigations are underway. Think of the following as the tip of an iceberg, and consider it in the context of the DoJ statements above and linked.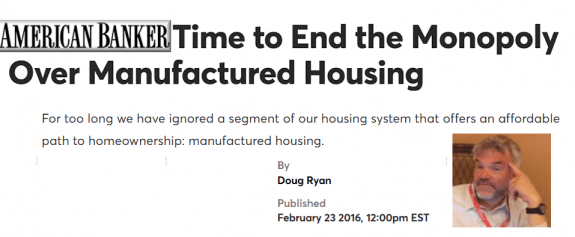 In reading the above, consider the report on Clayton, 21st, and Berkshire Hathaway, in the report, documents, video and other evidence, linked below.
Related Reports: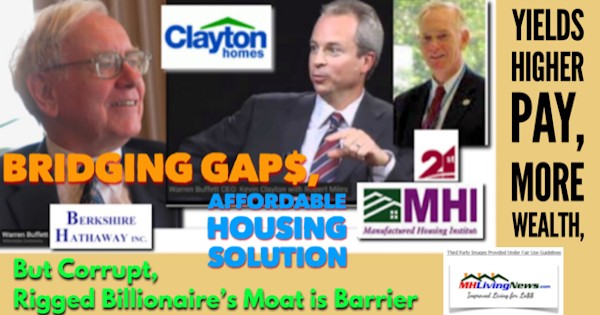 Cavco Industries Investigated Anew for Violations of Federal Securities Laws, plus Manufactured Home Industry Stock Updates
Joe Stegmayer, Cavco Industries, MHI Chairman, Insights from Innovative Housing Showcase
Yahoo Finance Closing Ticker for MHProNews…
NOTE: The chart below includes the Canadian stock, ECN, which purchased Triad Financial Services.
NOTE: Drew changed its name and trading symbol at the end of 2016 to Lippert (LCII).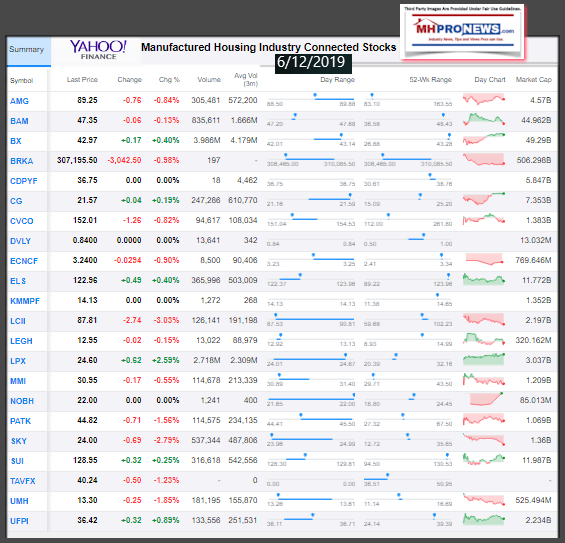 Updated:
Berkshire Hathaway is the parent company to Clayton Homes, 21st Mortgage, Vanderbilt Mortgage and other factory built housing industry suppliers.
LCI Industries, Patrick, UFPI, and LP all supply manufactured housing.
AMG, CG and TAVFX have investments in manufactured housing related businesses.
Your link to industry praise for our coverage, is found here.
For the examples of our kudos linked above…plus well over 1,000 positive, public comments, we say – "Thank You for your vote of confidence."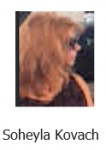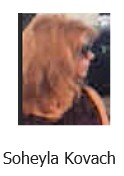 "We Provide, You Decide." © ## (News, analysis and commentary.)
(Image credits and information are as shown above, and when provided by third parties, are shared under fair use guidelines.)
Submitted by Soheyla Kovach to the Daily Business News for MHProNews.com.