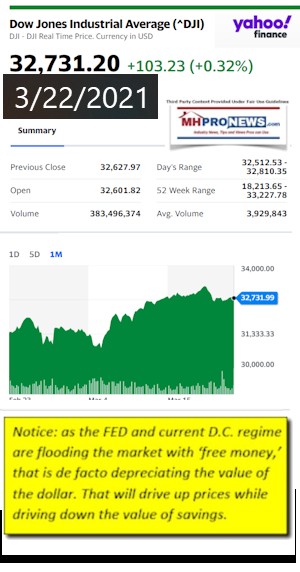 Topic two in our headline is tonight's featured focus further below. Regarding the slide reported today in existing housing sales by the National Association of Realtors (NAR), that spells possible opportunities hiding in plain sight.
From the National Association of Realtors (NAR) press release earlier today to MHProNews and others is the following.
Key Highlights
Existing-home sales fell 6.6% in February to a seasonally-adjusted annual rate of 6.22 million, but sales are still 9.1% higher than last year.
The median existing-home sales price rose to $313,000, 15.8% higher from one year ago, with all regions posting double-digit price gains.
As of the end of February, housing inventory remained at a record-low of 1.03 million units, down by 29.5% year-over-year – a record decline. Properties typically sold in 20 days, also a record low.
WASHINGTON (March 22, 2021) – Existing-home sales declined in February, following two prior months of gains, according to the National Association of Realtors®. Month-over-month, only one major region saw an increase in February, but all four U.S. regions recorded year-over-year gains.
Total existing-home sales,1 https://www.nar.realtor/existing-home-sales, completed transactions that include single-family homes, townhomes, condominiums and co-ops, decreased 6.6% from January to a seasonally-adjusted annual rate of 6.22 million in February. Sales in total climbed year-over-year, up 9.1% from a year ago (5.70 million in February 2020).
"Despite the drop in home sales for February – which I would attribute to historically-low inventory – the market is still outperforming pre-pandemic levels," said Lawrence Yun, NAR's chief economist.
He cautioned of a possible slowdown in growth in the coming months as higher prices and rising mortgage rates will cut into home affordability.
"I still expect this year's sales to be ahead of last year's, and with more COVID-19 vaccinations being distributed and available to larger shares of the population, the nation is on the cusp of returning to a sense of normalcy," Yun said. "Many Americans have been saving money and there's a strong possibility that once the country fully reopens, those reserves will be unleashed on the economy."
The median existing-home price2 for all housing types in February was $313,000, up 15.8% from February 2020 ($270,400), as prices rose in every region. February's national price jump marks 108 straight months of year-over-year gains.
NAR's 2021 Home Buyers and Sellers Generational Trends Report, released last week, highlights some of the effects of these price leaps, including buyers' struggles with saving enough money for a down payment.
"Home affordability is weakening," Yun said. "Various stimulus packages are expected and they will indeed help, but an increase in inventory is the best way to address surging home costs."
According to Freddie Mac, the average commitment rate for a 30-year, conventional, fixed-rate mortgage was 2.81 in February, up from 2.74% in January. The average commitment rate across all of 2020 was 3.11%.
Total housing inventory3 at the end of February amounted to 1.03 million units, equal to January's inventory and down 29.5% from one year ago (1.46 million). Unsold inventory sits at a 2.0-month supply at the current sales pace, slightly up from January's 1.9-month supply and down from the 3.1-month amount recorded in February 2020. NAR first began tracking the single-family home supply in 1982.
Properties typically remained on the market for 20 days in February, down from both 21 days in January and from 36 days in February 2020. Seventy-four percent of the homes sold in February 2021 were on the market for less than a month.
First-time buyers were responsible for 31% of sales in February, down from 33% in January and from 32% in February 2020. NAR's 2020 Profile of Home Buyers and Sellers – released in late 20204 – revealed that the annual share of first-time buyers was 31%.
Individual investors or second-home buyers, who account for many cash sales, purchased 17% of homes in February, up from 15% in January and equal to the percentage from February 2020. All-cash sales accounted for 22% of transactions in February, up from both 19% in January and from 20% in February 2020.
Distressed sales5 – foreclosures and short sales – represented less than 1% of sales in February, equal to January's percentage but down from 2% in February 2020.
Single-family and Condo/Co-op Sales
Single-family home sales decreased to a seasonally-adjusted annual rate of 5.52 million in February, down 6.6% from 5.91 million in January, and up 8.0% from one year ago. The median existing single-family home price was $317,100 in February, up 16.2% from February 2020.
Existing condominium and co-op sales were recorded at a seasonally-adjusted annual rate of 700,000 units in February, down 6.7% from January and up 18.6% from one year ago. The median existing condo price was $280,500 in February, an increase of 12.3% from a year ago.
"This year, we've seen fair housing protections extended, recognized Realtors®' remarkable volunteerism, and are collaborating with policymakers to increase revitalization endeavors in numerous neighborhoods," said NAR President Charlie Oppler, a Realtor® from Franklin Lakes, N.J., and the CEO of Prominent Properties Sotheby's International Realty. "We have made an incredible amount of notable progress thus far in 2021, and NAR is committed and encouraged to continue those efforts."
Regional Breakdown
Compared to one year ago, median home prices increased in each of the four major regions.
February 2021 saw existing-home sales in the Northeast fall 11.5%, recording an annual rate of 770,000, a 13.2% increase from a year ago. The median price in the Northeast was $356,000, up 20.5% from February 2020.
Existing-home sales in the Midwest dropped 14.4% to an annual rate of 1,310,000 in February, a 2.3% rise from a year ago. The median price in the Midwest was $231,800, a 14.2% climb from February 2020.
Existing-home sales in the South decreased 6.1%, posting an annual rate of 2,770,000 in February, up 9.9% from the same time one year ago. The median price in the South was $271,200, a 13.6% increase from a year ago.
Existing-home sales in the West rose 4.6% from the month prior, recording an annual rate of 1,370,000 in February, a 12.3% jump from a year ago. The median price in the West was $493,300, up 20.6% from February 2020.
The National Association of Realtors® is America's largest trade association, representing more than 1.4 million members involved in all aspects of the residential and commercial real estate industries.
# # #
While the Manufactured Housing Institute (MHI) drones on about:
MHI has stopped issuing their monthly economic report. Why? Is it because 2021 that too is an embarrassment after they claimed "momentum" and "millions" of touches with the public via their self-glorified marketing and social media efforts?
Or is it because manufactured housing now the start of the third year-over-year declines in affordable manufactured homes? Meanwhile, far less affordable conventional housing – new and resales – are both soaring?
CrossModTM – without providing data on actual sales, which are reportedly too embarrassing for the trade group to share.
Rephrased, MHI arguably restricts, misreports, or hides data – NAR, NAHB, RIVA, the Manufactured Housing Association for Regulatory Reform, and MHProNews – which provides data plus additional related information and analysis – are among those who provide research and evidence-driven reports that others can rely upon.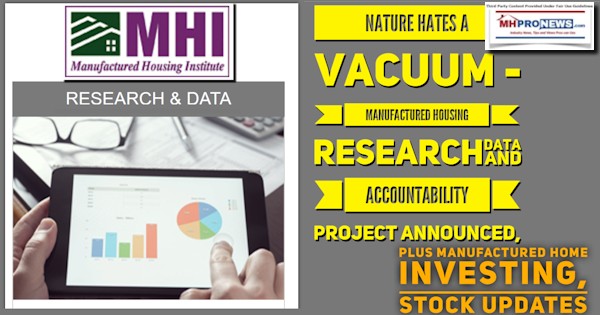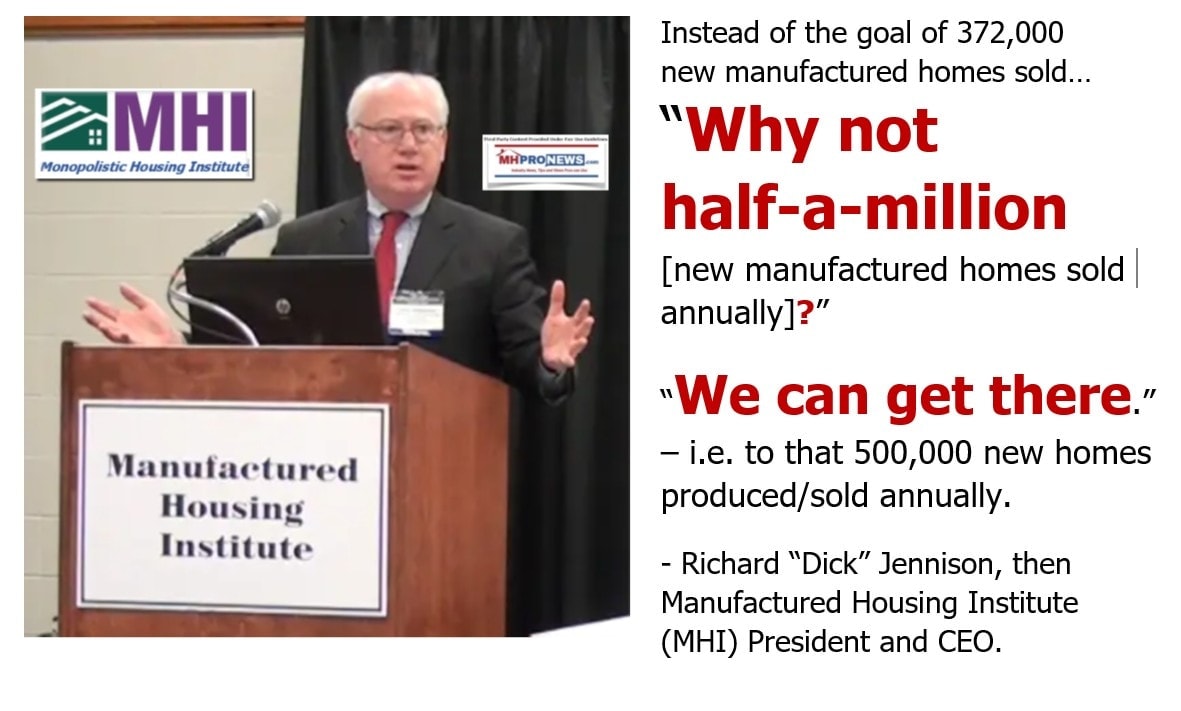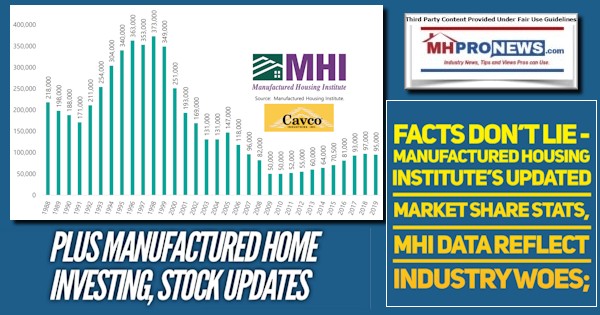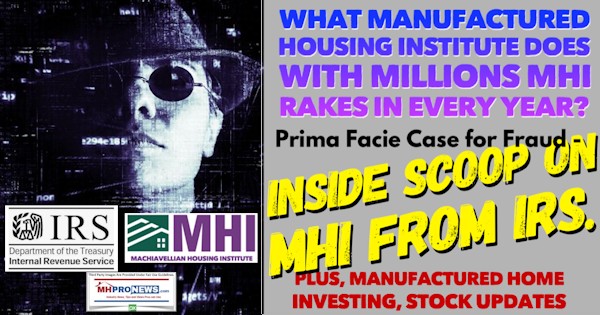 See the related links above, before pressing onto towards tonight featured focus.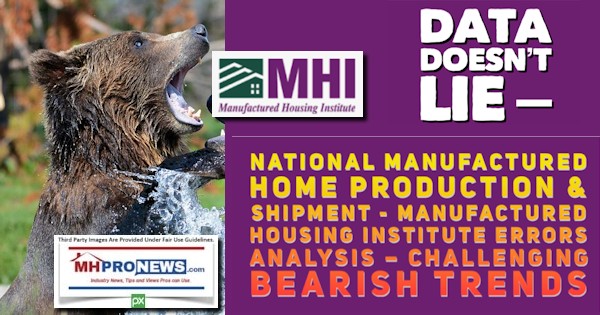 Before pressing on to tonight's featured focus and for the benefit our growing numbers of new readers, a few quick evening/nightly market report insights.
Every business evening, MHProNews provides a bullet list of left-right news headlines from CNN and Newsmax. In a matter of moments, savvy professionals can see at a glance news headlines and views across the political spectrum.
This is a time saving and insightful way to quickly grab insights from across the left-right divide for those who are hooked on this market-nightly feature.
Our featured focus follows the quotable quotes, periodic political cartoons, those left-right headlines, and two of our three market summary graphics as reported at the closing bell.
After the featured focus, are some recent/related report links and the third manufactured housing focused stock equities graphic. There are some additional items that include the free signup for the manufactured housing industry's x2 weekly emailed news to the most-read trade publication in our profession:
On a mixed but mostly down day for manufactured home connected equities, let's press ahead towards the surprising data on COVID19 compared to other pandemics.
Quotes That Shed Light – Industry, American, Social, National Issues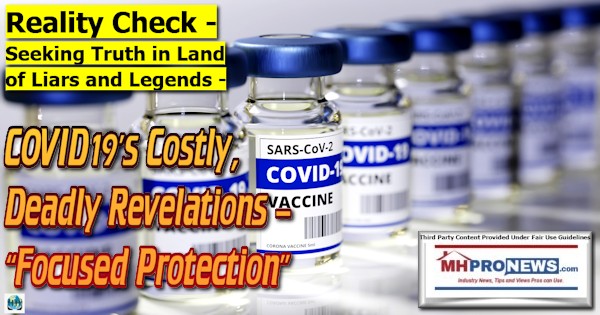 Headlines from left-of-center CNN Business
Home buying struggles
In this Wednesday, Jan. 13, 2021, file photo, a real estate sign is shown at a home for sale, in Houston. The red-hot U.S. housing market is paying off for many homeowners, even those who aren't looking to sell their home. Real estate information company CoreLogic says, on average, homes with a mortgage gained $26,300 in equity over the last three months of 2020 versus a year earlier.
Houses are selling at record speed as buyers scramble to find properties
Goldman Sachs says that Joe Biden's tax hikes won't be as big as he wants
The US economy is growing at a rapid pace, but economists are still worried
John Oliver calls out Meghan McCain's response to Atlanta shootings
Here come the pickup truck and SUV delays
Opinion: Going 'big' on road projects won't fix America's cities. This will
Wall Street's hot new bet: Betting on sports
Nikes are getting harder to find at stores. Here's why
Fox News anchor wrongly reports DHS secretary had resigned during Trump interview
Top Fox News producer dies from coronavirus
Trump is returning to social media in a few months with his own platform
David Solomon, chief executive officer of Goldman Sachs & Co., speaks during a Bloomberg Television interview on day three of the World Economic Forum (WEF) in Davos, Switzerland, on Thursday, Jan. 24, 2019. World leaders, influential executives, bankers and policy makers attend the 49th annual meeting of the World Economic Forum in Davos from Jan. 22 – 25.
Goldman Sachs CEO responds to analyst survey describing 'inhumane' workplace
In this image released on March 13, David Dobrik speaks onstage during Nickelodeon's Kids' Choice Awards at Barker Hangar on March 13, 2021 in Santa Monica, California.
Social media star David Dobrik steps down from his buzzy app Dispo amid controversy
Newly manufactured Tesla electric cars are pictured in a storage area at The Western Docks in Southampton on April 20, 2020, as life in Britain continues during the nationwide lockdown to combat the novel coronavirus pandemic. – US oil prices dived to 21-year lows Monday, giving up more than 30 percent in a market flooded with crude and hit by evaporating demand in the face of the coronavirus pandemic.
Tesla's stock will rise 350% by 2025, analyst predicts
SUCCESS
A "For Sale" sign is displayed outside a home under construction in the Norton Commons subdivision in Louisville, Kentucky, U.S., on Tuesday, Oct. 6, 2020. The U.S. Census Bureau is scheduled to release housing starts figures on October 20.
Homes are selling at record speed as buyers scramble to find properties
2020 taxes: Everything you need to know about filing this year
Why the 911 will be last the Porsche model to go electric
Small middle class American home.
Mortgage rates rise again, making refinancing less attractive for many homeowners
MEDIA
MANHATTAN, NEW YORK, UNITED STATES – 2019/12/20: FOX logo outside the News Corporation Building at 1211 Sixth Avenue, Fox News Headquarters in NYC.
Top Fox producer dies from coronavirus
Harris Faulkner as Dr. Oz visits "Outnumbered Overtime" at Fox News Channel Studios on March 09, 2020 in New York City.
Fox News anchor wrongly reports DHS secretary had resigned during Trump interview
President Donald Trump waves as he departs on the South Lawn of the White House, on December 12, 2020 in Washington, DC.
Trump is returning to social media in a few months with his own platform, spokesman says
Undocumented immigrants walk along the U.S.-Mexico border wall after they ran across the shallow Rio Grande into El Paso on March 17, 2021 in Ciudad Juarez, Mexico.
Reporters call out Biden administration for lack of transparency at the US-Mexico border
Headlines from right-of-center Newsmax
Former DHS Head Chad Wolf: Not Just an Open Border, But a 'Lawless' One
The Biden Presidency
US Sanctions 2 Chinese Officials Over Uyghur Abuse
Trump: We Handed Biden Secure Border, He Made 'National Disaster'
Russia Regrets US Decision Not to Support Putin-Biden Talks
Biden: I Will Go to the Border 'at Some Point'
Portman Urges Action 'Right Away' To Help 'Overwhelmed' Border Patrol
Biden Spends $86 Million in Hotel Rooms for Illegal Aliens
Ex-Treasury Chief: Economic Policy 'Least Responsible' in 40 Years
Newsfront
Jody Hice to Newsmax TV: 'Overwhelming' Response to Trump Endorsement
Jody Hice, R-Ga., told Newsmax TV on Monday that he's "very grateful" to former President Donald Trump for endorsing his challenge to Georgia Secretary of State Brad Raffensperger…
Biden Moving to Bolster Obamacare Before Its 11th Anniversary
President Joe Biden has taken several steps to bolster Obamacare
Report: Number of Unaccompanied Children Held in Custody Spiked Last Week
The number of unaccompanied children being held in the custody of
Trump: McConnell 'Hanging by a Thread' as 'Catastrophic' Filibuster Debate Looms
Former President Donald Trump excoriated Senate Minority Leader Mitch
Related
Trump: Biden Turning Out to Be 'Bernie Sanders on Steroids'
Trump: Biden 'Destroying the Country' Through Border Actions
Trump Slams 'Inhumane' Biden Policies as Illegal Immigrant Crisis Worsens
Bernie Sanders, Elon Musk Spar Over Wealth, Where to Spend It
Bernie Sanders, I-Vt., and Tesla CEO Elon Musk are sparring
China-Russia Joint Moon Base Plan Could Spark New Space Race
The United States' increasingly tense rivalries with Russia and China
Supreme Court to Weigh Reinstating Boston Marathon Bomber's Death Sentence
The U.S. Supreme Court on Monday agreed to consider the U.S. Justice
Jason Miller: Trump Launching New Social Media Platform
Former U.S. President Donald Trump plans to launch his own platform
Dark Money Being Used to Fund Push on Filibuster: Report
An organization heading a campaign for having Senate Democrats
2 Americans Accused of Aiding Ghosn Escape Indicted in Japan
Two Americans accused of helping former Nissan boss Carlos Ghosn
US Sees Progress in Closing Microsoft Exchange Vulnerabilities
A new tool developed by Microsoft Corp. to contain damage from
LA Teachers Union Agrees to Reopen Schools in April
Public schools in Los Angeles are set to reopen from next month,
Jury Selection Continues in Trial of Ex-officer in Floyd Arrest
Jury selection was due to continue on Monday in the murder trial
Facebook Disabled 1.3B Fake Accounts From Oct.-Dec.
Facebook Inc said on Monday it took down 1.3 billion fake accounts
Feds: Not Enough to Charge Spa Shooter for Hate Crime
Several law enforcement officials told NBC News on Sunday they have
Pentagon Seeks 'Responsible End' to Afghanistan War
Defense Secretary Lloyd Austin, on his first visit to Afghanistan as
Police Chief: Miami Partying 'Couldn't Go on Any Longer'
Pointing to over 1,000 arrests in one of the nation's top party
NY GOP Rep. Tom Reed 'Sorry' for Misconduct, to Retire
Tom Reed, R-N.Y., who was accused last week of rubbing a female
DNC Shattering Fundraising Records With $18.4M This Year
Despite a global coronavirus pandemic and Democrats passing another
Ron Johnson: Dems Trying To 'Silence' Me For Pushing Back on Jan. 6 Narrative
Ron Johnson, R-Wis., Sunday said Democrats are engaging in
Portman Urges Action 'Right Away' To Help 'Overwhelmed' Border Patrol
Rob Portman, R-Ohio, on Sunday urged the Biden administration to
Cotton: 3 Trump Policies Dumped By Biden 'Simple Solutions' To Border Crisis
Tom Cotton, R-Ark., said Sunday three Trump administration
McCaul: Border Crisis Could Be Solved by Return to Trump Policies
Michael McCaul, R-Texas, on Sunday blasted the Biden
Democrats Push New Gun Restrictions After Shootings
Not long before the deadly Atlanta-area shootings spread fear and
Newt Gingrich: Pelosi's 'Machine-Like House' Votes as 'Robots'
With little margin of error, House Speaker Nancy Pelosi, D-Calif.,
Pope Urges Fight Against Organized Crime as Mafia Milks the Pandemic
Pope Francis on Sunday urged people to fight organized crime groups
Ex-Treasury Chief Summers: Biden Economic Policy 'Least Responsible' in 40 Years
Ex-Treasury Chief Summers: Biden Economic Policy 'Least Responsible' in 40 Years
Former Treasury Secretary Lawrence Summers warned that the U.S. is
Finance
US Air Travelers Top 1.5M for First Time Since March 2020
The number of U.S. air passengers screened topped 1.5 million Sunday for the first time since March 2020, as air travel continues to rebound from a pandemic-related drop…
Texas Roadhouse CEO Kent Taylor Dies Amid COVID-19 Struggle
New SBA Head Plans Agency Changes; Focus On COVID-19
CP Rail CEO Makes $25B Deal Mentor Wouldn't
Whiskey Makers Face Worsening Hangover from Trade Dispute
Health
COVID-19 Vaccine Scientist Says Next Target Is Cancer
The scientist who won the race to deliver the first widely used coronavirus vaccine says people can rest assured the shots are safe, and the technology behind it will soon be used to fight another global scourge – cancer.
Does Too Much 'Screen Time' Have Your Preschooler Acting Out?
How Oral Health May Affect Your Heart, Brain, and Risk of Death
Slow Walkers 4 Times More Likely to Die From COVID-19, Study Shows
Study: Fish Oil, Vitamin D Don't Prevent A-Fib
Market Indicator Closing Summaries – Yahoo Finance Closing Tickers on MHProNews…
Featured Focus –
Where Business, Politics and Investing Can Meet
Visual Capitalist and Market Insider provided the following overview of the COVID19 'pandemic' compared to other historic ones.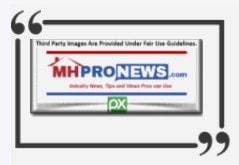 The Briefing
As of March 15, 2021, COVID has claimed the lives of almost 2.7 million people worldwide
That's 0.03% of the global population
We'll be updating this graphic as the current pandemic continues
Death Toll, by Percent of Population
In the mid-1300s, a plague known as the Black Death claimed the lives of roughly 200 million people—more than 50% of the global population at that time.
Here's how the death toll by population stacks up for other significant pandemics, including COVID-19 so far.
| | | |
| --- | --- | --- |
| Pandemic | Death Toll by % of Population | Year of Population Estimate |
| Black Death | 51.0% | 1300 |
| Plague of Justinian | 19.1% | 500 |
| Smallpox | 12.1% | 1500 |
| Antonine Plague | 2.6% | 200 |
| Spanish Flu | 2.5% | 1919 |
| The Third Plague | 1.0% | 1850 |
| HIV/AIDS | 0.7% | 1981 |
| COVID-19 | 0.03% | 2021 (as of March 15) |
Additional Information, MHProNews Analysis and Commentary
This VC infographic serves to confirm a reports previously made. Namely, that COVID19 statistically and otherwise is not a 'pandemic' in the traditional sense.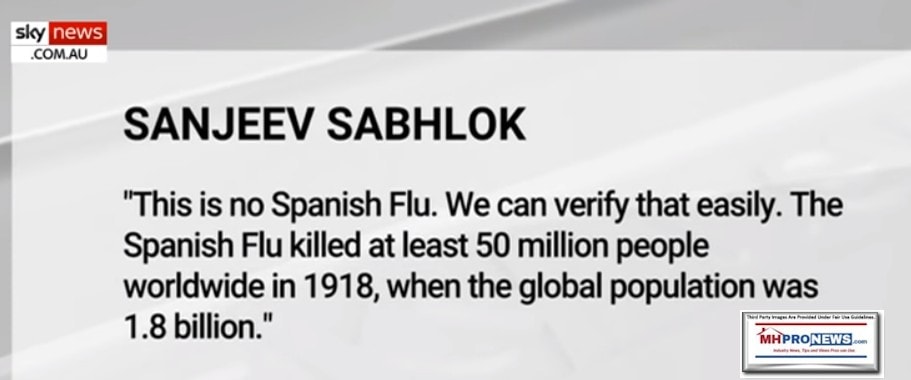 The illness is real. But it has also been hyped and weaponized in a fashion that has benefited a few at great cost to the many.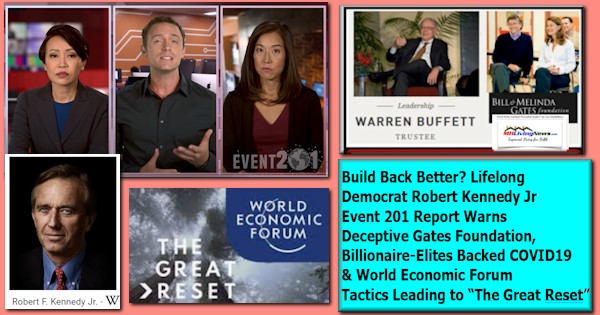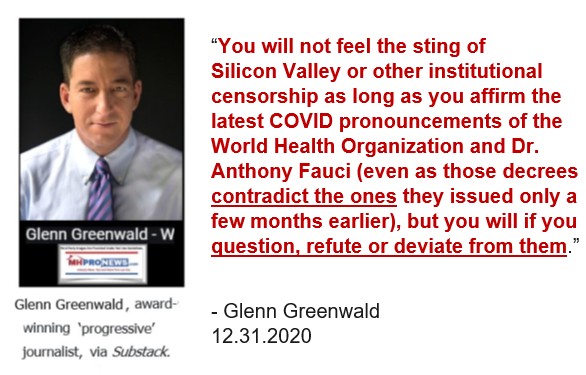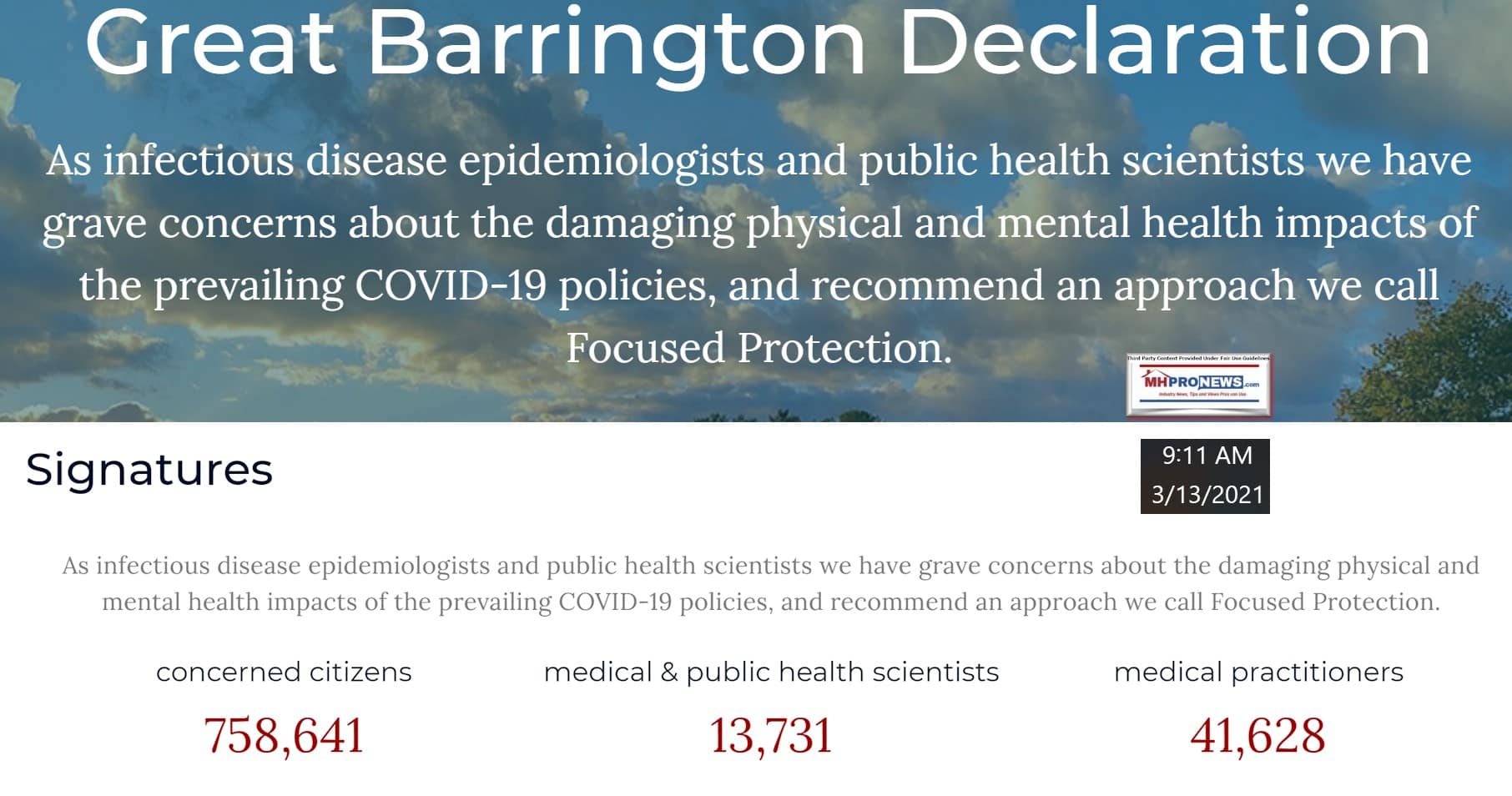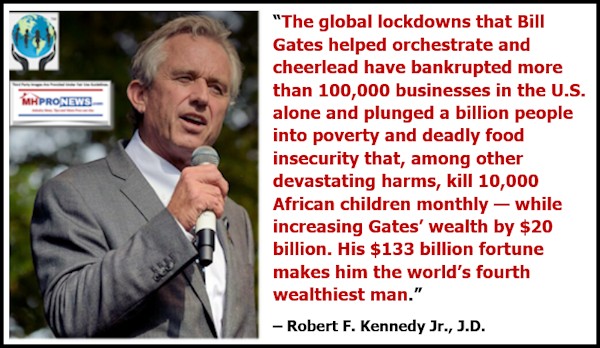 Related, Recent, and 'Read-Hot' Reports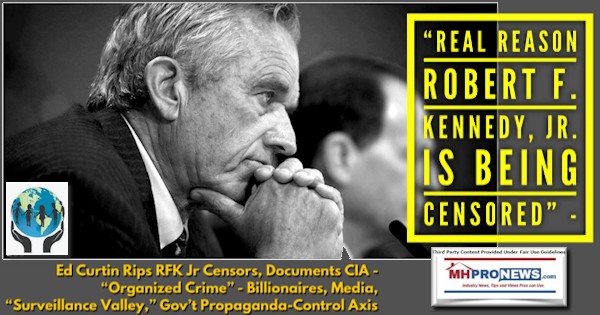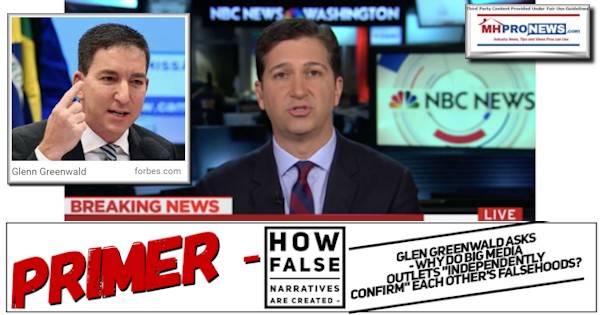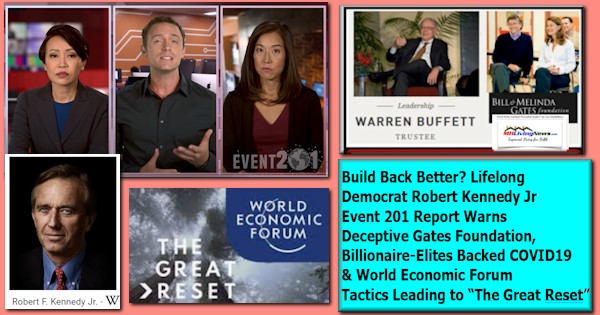 Manufactured Housing Industry Investments Connected Closing Equities Tickers
Some of these firms invest in manufactured housing, or are otherwise connected, but may do other forms of investing or business activities too.
NOTE: The chart below includes the Canadian stock, ECN, which purchased Triad Financial Services, a manufactured home industry lender
NOTE: Drew changed its name and trading symbol at the end of 2016 to Lippert (LCII).
NOTE: Deer Valley was largely taken private, say company insiders in a message to MHProNews on 12.15.2020, but there are still some outstanding shares of  the stock from the days when it was a publicly traded firm.  Thus, there is still periodic activity on DVLY.
Spring 2021…
Berkshire Hathaway is the parent company to Clayton Homes, 21st Mortgage, Vanderbilt Mortgage and other factory built housing industry suppliers.
· LCI Industries, Patrick, UFPI, and LP each are suppliers to the manufactured housing industry, among others.
· AMG, CG, and TAVFX have investments in manufactured housing related businesses. For insights from third-parties and clients about our publisher, click here.
Enjoy these 'blast from the past' comments.
MHProNews. MHProNews – previously a.k.a. MHMSM.com – has celebrated our 11th year of publishing, and is starting our 12the year of serving the industry as the runaway most-read trade media.
Sample Kudos over the years…
It is now 11+ years and counting…
Learn more about our evolutionary journey as the industry's leading trade media, at the report linked below.
· For expert manufactured housing business development or other professional services, click here.
· To sign up in seconds for our industry leading emailed headline news updates, click here.

Disclosure. MHProNews holds no positions in the stocks in this report.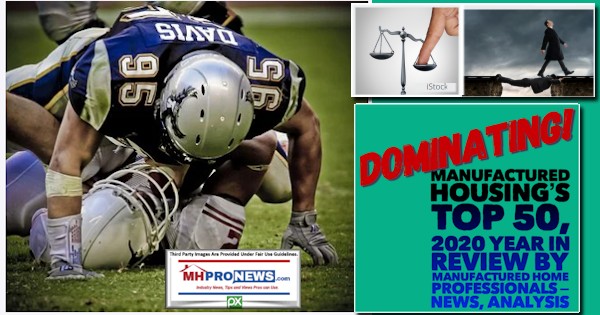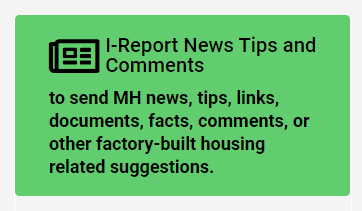 That's a wrap on this installment of "News Through the Lens of Manufactured Homes and Factory-Built Housing" © where "We Provide, You Decide." © (Affordable housing, manufactured homes, stock, investing, data, metrics, reports, fact-checks, analysis, and commentary. Third-party images or content are provided under fair use guidelines for media.) (See Related Reports, further below. Text/image boxes often are hot-linked to other reports that can be access by clicking on them.)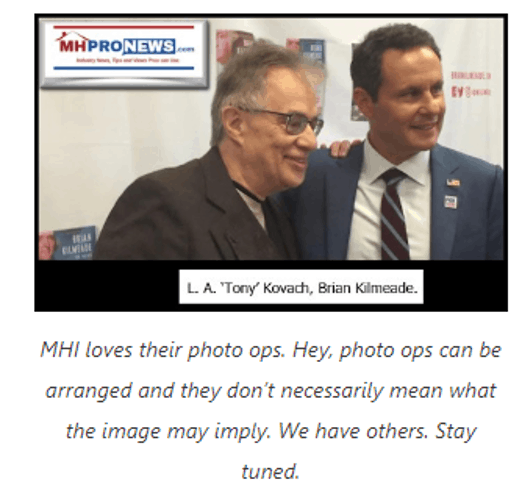 By L.A. "Tony" Kovach – for MHLivingNews.com.
Tony earned a journalism scholarship and earned numerous awards in history and in manufactured housing. For example, he earned the prestigious Lottinville Award in history from the University of Oklahoma, where he studied history and business management. He's a managing member and co-founder of LifeStyle Factory Homes, LLC, the parent company to MHProNews, and MHLivingNews.com. This article reflects the LLC's and/or the writer's position, and may or may not reflect the views of sponsors or supporters.