"My eighty percent friend is not my twenty percent enemy."
– President Ronald Reagan
"The best way to defeat my enemy is to make him my friend."
– President Abraham Lincoln.
The famous quote by President Lincoln was said by a president who led the Union to fight a civil war that kept America united and ended slavery in America. Recall that slavery and serfdom has existed on every continent in the world, save Antarctica, for millennia since early in world history.  Similarly, the famous saying by President Reagan was made by someone who boldly fought Communism and enemies of "We The People" at home and abroad. The truths each spoke did not keep them from vigorously fighting manifest evils.
"Governor Phil Murphy [NJ-D] seized 100% of our assets today – $165k, all of which came from donations and apparel sales. This is done in the middle of ongoing litigation defending ourselves against these fines, our 80 charges, the revocation of our business license, and the unconstitutional health department shutdown.
This was never about protection, it was always about control…
We also passed 105k visits to the facility today and still have no reported outbreaks. Weird.
We love you guys. Thank you." That per transcript on the Gateway Pundit of Ian Smith and Atilis Gym.
From Dick Morris today, former/current advisor to Presidents Bill Clinton and Donald J. Trump, is the following sent to MHProNews.
"Do you remember?
Bill Maher shouting "death to religion" on national TV . . .
Monuments in Washington being whitewashed of God and prayer . . .
Religious crosses confiscated . . .
Lenten ashes on the foreheads of children in our schools being scrubbed off . . .
Prayer in school being ruled unconstitutional overnight.
Whether you do or don't remember any of the above, please . . . keep reading.
If you're a person of faith, this directly impacts you, your family, friends, and loved ones — and it's terrifying.
Every day the writing on the wall becomes clearer.
Look at this . . .
Remember when a gunman walked into the West Freeway Church of Christ in White Settlement, Texas, and opened fire.
Innocent Christians gathered in prayer, brutally attacked. Two killed.
Days later in New York City, another violent attack, this time against Jews — this just weeks after an attack on Jews in New Jersey. Three people and a police officer were fatally shot at a Jewish grocery store.
No, evil didn't stop there . . .
During a Hanukkah celebration at a rabbi's home in Monsey, New York, five people were stabbed.
A Brooklyn man traveled more than an hour to a community of religious Jews.
He then randomly selected a home, entered it . . . and began a brutal attack.
This is serious stuff…"
Sobering facts, which help frame the thoughts from Rev. Franklin Graham and others that follow.
Rev. Franklin Graham on Thursday blasted the ten GOP lawmakers who sided with Democrats in impeaching President Trump for the second time, reported Breitbart, noting that it "makes you wonder what the thirty pieces of silver were that Speaker Pelosi promised for this betrayal."
"Shame, shame on the ten Republicans who joined with Speaker Nancy Pelosi and the Democrats in impeaching President Trump yesterday. After all that he has done for our country, you would turn your back and betray him so quickly?" Graham asked in a Thursday Facebook post, listing some of President Trump's key accomplishments, including lowering taxes, strengthening the economy, and engaging in Middle East peace initiatives:
"We have never had a president like him in my lifetime. He gave us lower taxes, a strong economy, and low unemployment. He made NATO take notice and pay their own way. He had the guts to take on North Korea and meet with their leader personally. He didn't let China walk all over us. Just his Mideast peace initiatives in the last couple of months deserve a Nobel Peace Prize. He has defended religious liberty like no president before him, and that matters to all people of faith. He has worked to bring prison reform and secured our southern border. He defeated the ISIS caliphate in Syria, and he strengthened our military. He was also the most pro-life president we have ever had," said Rev. Graham.
House Democrats, the son of the famous preacher Billy Graham continued, impeached Trump because they "hate him and want to do as much damage as they can."
"And these ten, from his own party, joined in the feeding frenzy. It makes you wonder what the thirty pieces of silver were that Speaker Pelosi promised for this betrayal," he continued.
Graham clarified that he does support or agree with "some of the things the President said and did the last couple of weeks" and identified January 6th as a "low point in his presidency." However, he reiterated that he and "millions of others" voted for Trump "because of the platform and policies he promised."
"I still support those. The Democrats have been trying to get rid of the President since the day he took office," he added, concluding that the impeachment vote only serves to further divide the nation.
Shame, shame on the ten Republicans who joined with @SpeakerPelosi & the House Democrats in impeaching President Trump yesterday. After all that he has done for our country, you would turn your back & betray him so quickly? What was done yesterday only further divides our nation.

— Franklin Graham (@Franklin_Graham) January 14, 2021
Graham posted a classic video by has father that said "this is hell."
"That is Hell—to be separated from God…and some of you are living in Hell now because you're separated from God." –@BillyGraham #ThursdayThoughts pic.twitter.com/GMnGP6eVSX

— Franklin Graham (@Franklin_Graham) January 14, 2021
The Bible tells us, "Do not be overcome by evil, but overcome evil with good." (Romans 12:21)

— Franklin Graham (@Franklin_Graham) January 13, 2021
I am deeply saddened by what took place in our nation's capital today. Our country is in trouble. We need God's healing and we need God's help. Pray for peace and the protection of our nation. Let's come together—on our knees.

— Franklin Graham (@Franklin_Graham) January 7, 2021
Thank you @SecPompeo for calling for the release of Chinese Christian journalist Zhang Zhan. She was arrested & put in prison for her reporting of the coronavirus pandemic in the city of Wuhan. https://t.co/Y7ligxgP0E

— Franklin Graham (@Franklin_Graham) January 5, 2021
\
.@SecPompeo called for Zhang's release & said, "The Chinese Communist Party has shown once again it will do whatever it takes to silence those who question the Party's official line, even regarding crucial public health information." Pray for her release & for God to protect her.

— Franklin Graham (@Franklin_Graham) January 5, 2021
Graham previously said via Twitter that he believes that the election was fraught with fraud or stolen.
A number of Republican Senators have said that they will not vote Wednesday to certify the results of the presidential election until there is an audit of states in question. I don't know about you, but that seems reasonable to me. https://t.co/9QjHVYpFBk

— Franklin Graham (@Franklin_Graham) January 4, 2021
If I were former @VP44 @JoeBiden, I'd want to make sure this was cleared up so that there would not be doubt in the minds of the American people about the legitimacy of the election. I would hope all of the Senators would want something like this, so we can put it behind us.

— Franklin Graham (@Franklin_Graham) January 4, 2021
"The revival of socialism is a major challenge of our age. Christians must recognize that socialism…comes with a moral urgency." Read more from @AlbertMohler in this month's issue of @DecisionNews: https://t.co/PElhNARKEm

— Franklin Graham (@Franklin_Graham) January 4, 2021
.@SpeakerPelosi & @RepMcGovern announced a set of changes to the House rules to enshrine what they call gender-inclusive language. Can you believe that they actually propose to strike the use of words including father, mother, son, aunt, uncle, & wife? https://t.co/e1RYNEQn4H

— Franklin Graham (@Franklin_Graham) January 3, 2021
.@JoeBiden has warned of a "dark winter" for our nation. But the dark winter we're facing is not due just to #COVID19, it's due to the moral decline & the political corruption we see throughout the US. My prayer is that truth will prevail in the political crisis we're facing.

— Franklin Graham (@Franklin_Graham) January 1, 2021
We could face a dark period of history as God turns His back on our nation because of its sins & our politicians embracing, & even flaunting, sin. Sadly to say, even some churches are embracing what God defines as sin. We need to confess our sins & turn to Him in true repentance.

— Franklin Graham (@Franklin_Graham) January 1, 2021
The Bible tells us, "if My people who are called by My name will humble themselves, and pray and seek My face, and turn from their wicked ways, then I will hear from heaven, and will forgive their sin and heal their land" (2 Chronicles 7:14).

— Franklin Graham (@Franklin_Graham) January 1, 2021
"A society without religion cannot prosper. A nation without faith cannot endure—because justice, goodness, and peace cannot prevail without the grace of God." -President @realDonaldTrump

— Franklin Graham (@Franklin_Graham) December 31, 2020
In his proclamation this week, President @realDonaldTrump called for an end to religious persecution worldwide. Thank you President Trump and your administration for defending religious liberty around the world. https://t.co/IwGmzlPu8D

— Franklin Graham (@Franklin_Graham) December 31, 2020
Many people believe the presidential election was stolen from @realDonaldTrump, and if conservatives lose control of the Senate, there is nothing to stop the radical agenda of the left. There won't be another chance to get this right. The nation is depending on you. 2/2

— Franklin Graham (@Franklin_Graham) December 28, 2020
The House voted to impeach President Trump on Wednesday, 232 to 197, accusing him of inciting the chaos that descended upon the U.S. Capitol last week as Congress gathered to certify the electoral votes. Breitbart reported those ten Republican House members sided with the Democrats, including Reps. Anthony Gonzalez (OH), Peter Meijer (MI), Fred Upton (MI), Liz Cheney (WY), John Katko (NY), Adam Kinzinger (IL), Tom Rice (SC), Jamie Herrera Beutler (WA), Dan Newhouse (WA), and David Valadao (CA).
House Minority Leader Kevin McCarthy (R-CA), who on Wednesday said Trump "bears responsibility for Wednesday's attack on Congress by mob rioters," has refused to back efforts to remove Cheney, the House Republican Conference chairwoman, from her leadership role.
"Then you will know the truth, and the truth will set you free." John 8:32, NIV.
On Thursday, the Reverend Franklin Graham via Facebook blasted 10 House Republicans and Democrats who voted to impeach President Donald J. Trump in these words.
He has not publicly modified that thought, even though he referred to Joe Biden as "President-elect" instead of "President-Alleged" or "President-Select."
Per left-of-center CNBC on 1.14.2021:
…a dozen Democratic senators called on the Defense Department to launch an investigation into the prevalence of White supremacy in the military.
The probe comes as thousands of National Guard service members protect Washington, D.C., in the wake of the deadly break-in at the U.S. Capitol by President Donald Trump's supporters.
A U.S. Army officer involved in psychological operations, Capt. Emily Rainey, resigned Monday after commanders at Fort Bragg confirmed that they were reviewing her involvement in the riot.
There are some that say that the preparations for the purported inauguration of President-Select Joe Biden* are an over-reaction, that some sources say that no serious challenge by pro-Trump, pro-MAGA armed citizens will appear. Others say that they expect it in all 50 states as well as Washington, D.C. Time will tell.
Per CNS News, a high ranking Catholic cardinal said this about Biden.
New York Cardinal Timothy M. Dolan responded to those who asked him why Catholics are "so hung up about abortion?"
Cardinal Dolan replied, "Actually, we're obsessed with the dignity of the human person and the sacredness of all human life! Yes, the innocent, helpless life of the baby in the womb, but also the life of the death row prisoner, the immigrant, the fragile elderly, the poor and the sick."
He also explained that abortion has nothing to do with religion, but with science, basic biology.
"[T]his is not a uniquely 'Catholic' issue at all, but one of human rights," said the Cardinal.  "We didn't learn that abortion was horrible in religion class, but in biology, and in our courses on the 'inalienable rights' tradition in American history."
If you think American culture is too harsh and violent, look at how we treat the most vulnerable, he said.
"How can we sustain a culture that recoils at violence, exclusion, suicide, racism, injustice, and callousness toward those in need, if we applaud, allow, pay for, and promote the destruction of the most helpless, the baby in the womb?" said the cardinal.
To borrow from Nobel Peace Prize winner Mother Teresa in a 1997 speech, "What is taking place in America is a war against the child. And if we accept that the mother can kill her own child, how can we tell other people not to kill one another?"
Joe Biden and Kamala Harris support abortion on demand, noted CNS. On their campaign website, it states, "As president, Biden will work to codify Roe v. Wade, and his Justice Department will do everything in its power to stop the rash of state laws that so blatantly violate the constitutional right to an abortion, such as so-called TRAP laws, parental notification requirements, mandatory waiting periods, and ultrasound requirements."
It also states that Biden supports "repealing the Hyde Amendment." Note that this is one of several reasons that Catholics like famous Notre Dame coach Lou Holtz have called Biden a CINO – a Catholic in Name Only.
Commenting on the "Catholic" Joe Biden, Cardinal Dolan wrote in his column, "We're even more 'hung up' now, as our new [purported] president [about to enter office], whom we wish well, and who speaks with admirable sensitivity about protecting the rights of the weakest and most threatened, ran on a platform avidly supporting this gruesome capital punishment for innocent pre-born babies."
The Christian News Service (CNS) report concluded with "As Pope Francis observes, 'We defend and promote all legitimate human rights. But, what use are they if the right of the baby to be born is violated!'""
The New York Post has reported on the new Project Veritas video that makes it clear, in Twitter CEO Jack Dorsey says plainly to his associates that censoring President Trump was just the start. More censorship of conservative and pro-American voices is coming.
Jack Dorsey warns Twitter crackdown will be 'much bigger' than Trump ban in leaked video https://t.co/RB2SkVETQm pic.twitter.com/DHvVxAE7Zm

— New York Post (@nypost) January 15, 2021
.@Jack , call your crisis communications team. https://t.co/XysEkxGI4B

— Mercedes Schlapp (@mercedesschlapp) January 15, 2021
Governor Andrew Cuomo (NY-D) said that the economy can not be kept closed. Where has he been in the last 9 months? How many millions of jobs and hundreds of thousands of businesses have been wiped out due to draconian measures by people like him?
We simply cannot stay closed until the vaccine hits critical mass. The cost is too high. We will have nothing left to open. We must reopen the economy, but we must do it smartly and safely.#SOTS2021

— Andrew Cuomo (@NYGovCuomo) January 11, 2021
Attorney turned away wing journalist Glenn Greenwald has made the case that the real authoritarians are those oligarchs and plutocrats behind Biden Harris.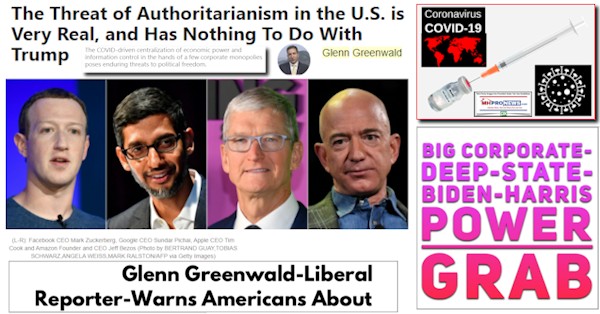 Greenwald also made the points that follow, all of which loom larger than ever.
Declassified China Doc – "Castle & Moat" – Weaponization of Business, Capital Access, Media, Nonprofits, Info, Politics, Government – Presidential Crisis, 'Trump Transition Letter to Joe,' News Analysis
Those taking heads, however well meaning, that say that #MAGA or President Trump supporters should get all the more engaged in politics at every level are not wrong, HOWEVER. There is a serious caveat. The system is arguably going to be much harder to reform if Biden-Harris, or for that matter, Speaker Nancy Pelosi takes office.
Ideally, the debates should have occurred. But they were cut off.
There is no law that says the serious debates of election fraud claims could still peacefully occur. Presuming a stolen election, a fraud is a fraud. A fraudulent election should not be glorified in front of a watching world.  Put differently, in any crime, the criminal(s) once discovered, charged, and convicted are routinely stripped of their ill gotten gains.
This is not only a massive embarrassment. It is not only a national crisis. This one is playing out in front of the whole world.
There is a legal and moral argument to be made that military and law enforcement should stand down. That there is concerns among the command structures that such is the case is evidenced by various reports.
To reflect on the opening quotes, there is a need to engage with those who see the world 80 percent of the way you already may view it.
There is also a need to engage with reasoning those who may not see the world as you do.
While numbers of GOP state and federal lawmakers wanted a pre-January 6 debate, or one on January 6, that process was obstructed and short circuited. It must be stressed that an illicit 'win' is no victory at all. Rather, it would be a fraud. No better than a clever coup.
America's Tiananmen Square? What Will National Guardsmen, Or Law Enforcement Do?
With so much doubt about the validity of President-Select Joe Biden's 'election,' and with some much evidence of fraud that dozens of courts declined examining, among the questions is this. Will Guardsmen and others in Law Enforcement kill protesters?
With the world watching, even Chinese Communist tanks did not publicly attack the lone unarmed protester who dared to stand in front of them.
There is a moral argument for law enforcement and Guardsmen to stand down, despite the fact that there would be consequences.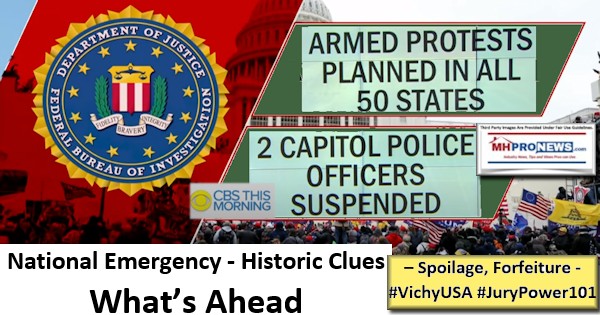 To examine those issues, related evidence, events, and more, see the linked reports that follow.  Notice: the transcript of the letter below is found from the link that follows it.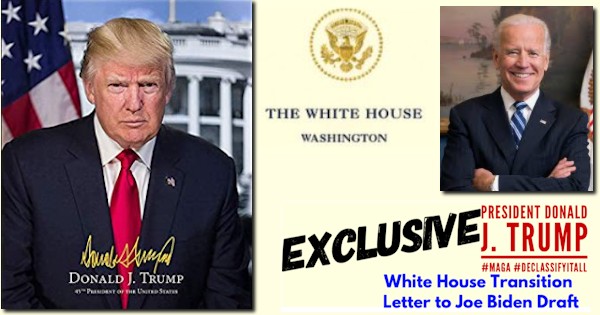 CNN's Brian Stelter is celebrating the notion that Trump supporters are comparable to ISIS terrorist's.
"This is a process. Radicalization that often comes up in coverage of terrorism. That's usually the context you hear that word. We ask how did ISIS members become radicalized?"

Stelter said this after hyping up the "radicalization" of right wing media. pic.twitter.com/dqICH7b8BF

— Cameron Cawthorne (@Cam_Cawthorne) December 20, 2020
Those that think that these and similar actions by Forbes, AT&T, or other corporations will go away after Biden-Harris take power. The hard left has not only said but arguably has demonstrated that Trump and MAGA supporters are on lists. If you supported the president or not, this is chilling. It is fascist, socialist, communist thinking on steroids – right here in America.
In "1965… #1 US Billboard Hot 100 #3 Canada #26 UK Singles Charts…The lyrics were taken from a passage from the book of Ecclesiastes (3:1-8) in The Bible," says the YouTube page that hosts this timely message.
#FakeElections mean #FakeLeaders. #FakeLeaders are by definition not Constitutional Government. See the full Declaration  of Independence linked here. The U.S. Constitution is linked here.
"You Traitor!" "F-cking Asshole!" 'POS'-Senator Lindsey Graham (SC-R) Accosted by Airport Protestors – VIDEOS – MHIndustry Reactions to Events
The proverbial fat lady has not yet sung. There is time to get faithful lawmakers, patriots, and others to demand that this 2020 election travesty is investigated and properly resolved. Barring that, God help us for what lies ahead could be years of difficulty that many in our nation may not fully appreciate. But for those who have lived on Nazis, socialists, or communists absolutely get it.
##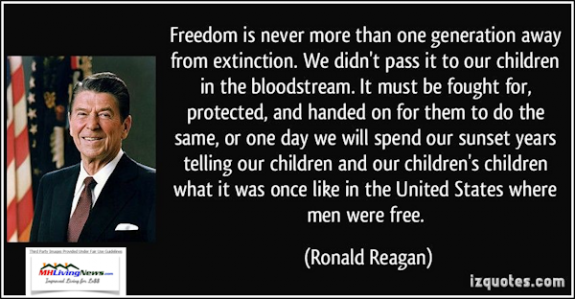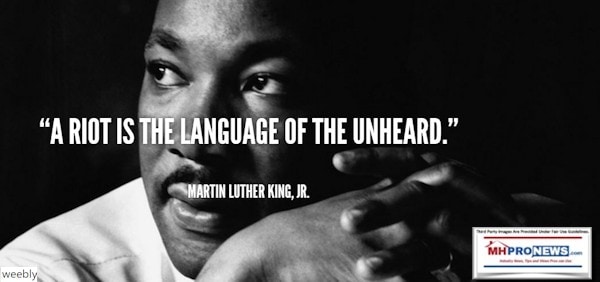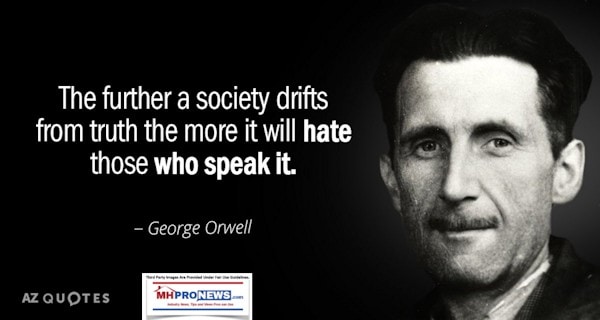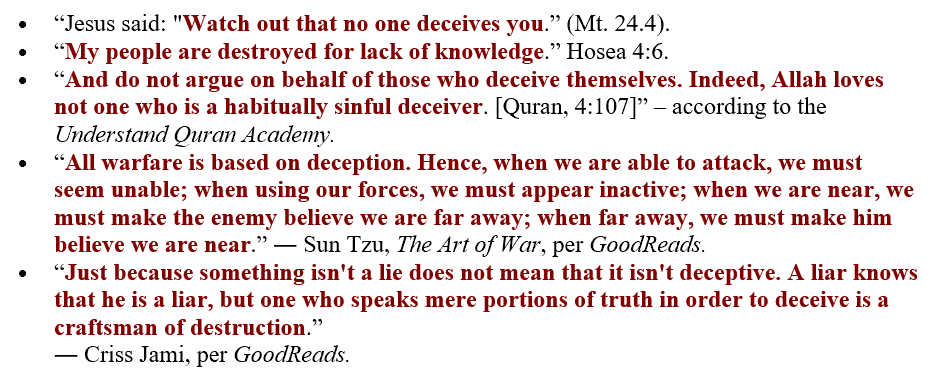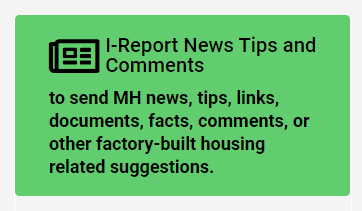 There are few things beyond prayer that could be more important than to share thought provoking insights that will lead to just and licit behavior.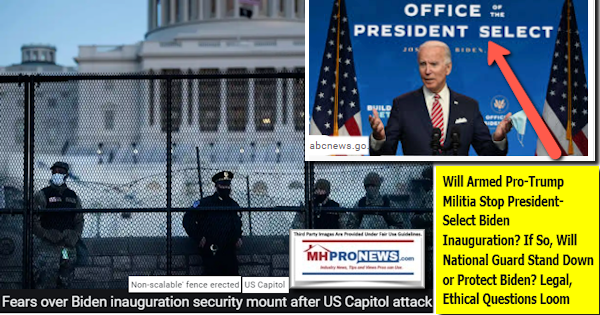 To learn more, see the related reports linked above and below. That's a wrap on this installment of manufactured housing "Industry News, Tips, and Views Pros Can Use" © where "We Provide, You Decide." © ## (Affordable housing, manufactured homes, reports, fact-checks, analysis, and commentary. Third-party images or content are provided under fair use guidelines for media.) (See Related Reports, further below. Text/image boxes often are hot-linked to other reports that can be access by clicking on them.)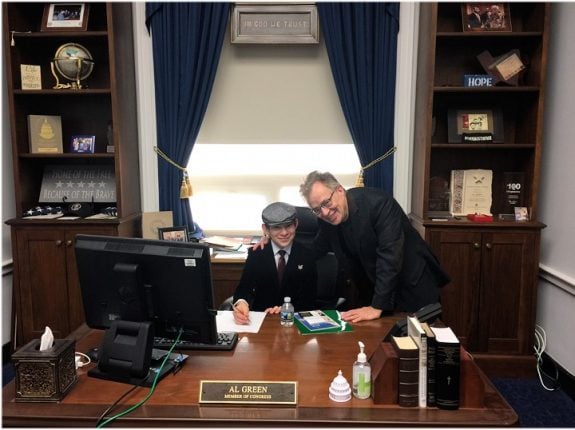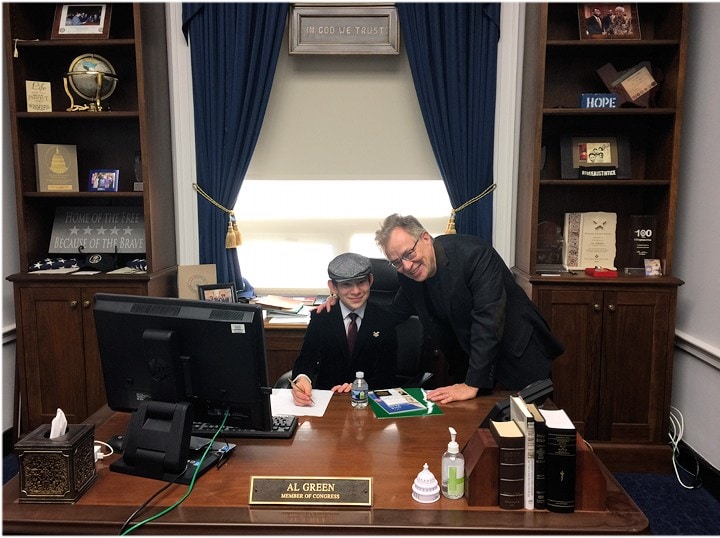 By L.A. "Tony" Kovach – for MHLivingNews.com.
Tony earned a journalism scholarship and earned numerous awards in history and in manufactured housing. For example, he earned the prestigious Lottinville Award in history from the University of Oklahoma, where he studied history and business management. He's a managing member and co-founder of LifeStyle Factory Homes, LLC, the parent company to MHProNews, and MHLivingNews.com. This article reflects the LLC's and/or the writer's position, and may or may not reflect the views of sponsors or supporters.
Connect on LinkedIn: http://www.linkedin.com/in/latonykovach
Recent and Related Reports:
The text/image boxes below are linked to other reports, which can be accessed by clicking on them.