The truth is often hiding in plain sight. Who says?
 "Sometimes the best hiding place is the one that's in plain sight." – Stephanie Meyer, per AZ Quotes.
"I've found that wherever there is one cockroach in plain sight, many more are lurking behind the corner out of view." – Harry Markopolos, according to AZ Quotes.
"The most dangerous and successful conspiracies take place in public, in plain sight, under the clear, bright light of day — usually with TV cameras focused on them." – L. Neil Smith, per AZ Quotes.
The Freedonia Group is one of several deep incursive dives into manufactured homes (MH) and other types of prefabricated housing. This Daily Business News analysis uses their public data, and is not to be construed as an endorsement – or questioning – of either their statistics or methods.
Rather, what this Daily Business News report will do is examine what Freedonia said about the manufactured housing industry in their own words, along with what they see as MH potential, and trends.
Manufactured Housing Industry Continues to Consolidate – "Destabilizing"  
The name of their article – which was brought to the attention of MHProNews last year by several emails and other electronic tips – is "Manufactured Housing Industry Continues to Consolidate."
They pointed to the Manufactured Housing Institute (MHI) as their source for saying:
"Manufactured housing is a significant portion of the US housing market, making up about one-tenth of new single-family housing in recent years.  However, the industry's slow recovery from the economic recession and decreased access to credit for buyers has limited growth in demand for new units and created a competitive environment among producers; one that is destabilizing for many small manufacturers," wrote Mariel Behnke.
Behnke "is an Industry Analyst at The Freedonia Group, where she covers the US and global construction and consumer products industries,"  stated Freedonia's brief bio of their author.
As a result of the "destabilization," Freedonia said, "Consequently, the industry has become increasingly concentrated as small producers close or are acquired by larger manufacturers.  In 2015, the three largest producers of manufactured homes controlled over 70 percent of the US market, a share that has grown in recent years."
As MHProNews has previously reported, with the recent merger/acquisition of Skyline and Champion – the top 3 producers in the summer of 2018 – reportedly hold some 80 percent of the HUD Code manufactured housing (MH) industry's production capacity.
Cavco Industries Market Share Expansion
"In 2015, Cavco Industries acquired Fairmont Homes, a significant producer of manufactured homes in its own right.  The acquisition helped Cavco Industries expand its position in the Midwest market through Fairmont Homes's manufacturing locations in Indiana and Minnesota.  Because of its visibility in the industry, Fairmont Homes continues to operate as an independent brand.  Cavco Industries also acquired Chariot Eagle, a smaller producer of manufactured homes and recreational vehicles with operations in Florida," said Behnke.
"These acquisitions have allowed Cavco Industries to position itself as one of the country's largest producers of manufactured homes.  Additionally, they have allowed Cavco Industries to become more horizontally integrated, expanding its offerings of both modular homes and recreational vehicles," according to Freedonia's research.
Clayton Homes Acquires Producer and Retail Locations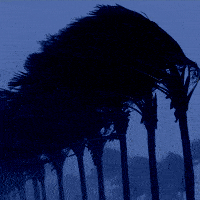 "Clayton Homes, a subsidiary of Berkshire Hathaway, made several small acquisitions during 2016, expanding both its leading market position in manufactured home production and its network of company-owned retail locations.  In April 2016, the company purchased River Birch Homes.  Its plant became Clayton's 37th operating manufacturing facility and offers a strategic location in Alabama, near several of the country's largest state markets for manufactured homes.  In 2016, the company also acquired two distributors, adding a total of seven retail locations to its network of over 300 company-owned outlets," per Freedonia.
Freedonia's Projections for MH?
"Growth in manufactured home shipments is expected to lag that of the overall single-family housing market. While single-section manufactured homes," said Behnke, "which saw their share of manufactured housing shipments rise during the economic downturn can expect stagnant change through 2020, shipments of double-section manufactured homes are expected to see relatively healthy gains, and will account for over three-fifths of all manufactured housing shipments in 2020. Manufactured homes with three or more sections will remain a marginal share of the market."
While one can debate the projections, Freedonia said: "Ongoing growth in the housing market will support rising demand for prefabricated housing – the penetration rate of prefabricated housing units in the general housing market is expected to decline slightly going forward."  
They said much more, and for $4,600 someone can purchase their full 'deep dive' report. Why does Freedonia say their research should be trusted?
About the Freedonia Group
"The Freedonia Group is a leading international industry market research company that provides its clients with information and analysis needed to make informed strategic decisions for their businesses. Studies help clients identify business opportunities, develop strategies, make investment decisions and evaluate opportunities and threats. Freedonia research is designed to deliver unbiased views and reliable outlooks to assist clients in making the right decisions. Freedonia capitalizes on the resources of its proprietary in-house research team of experienced economists, professional analysts, industry researchers and editorial groups. Freedonia covers a diverse group of industries throughout the United States and other world markets," per the company.
Freedonia's literature also notes that they're a division of MarketResearch.com, "With offices in London, New York City, and Washington D.C., MarketResearch.com is the leading provider of global market intelligence products and services. With research reports from more than 720 top consulting and advisory firms, MarketResearch.com offers instant online access to the world's most extensive database of expert insights on industries, companies, products, and trends."
Why Does it Matter to MHVille, or Investors?
The short answer is that Freedonia's data largely parallels the conclusions of distinct and similar information previously researched and reported by MHProNews.
Nor are Freedonia or MHProNews alone. 
GuruFocus

went a step beyond, and pointed to Berkshire Hathaway and their manufactured housing brands Clayton Homes, et al, as being examples of Warren Buffett's "strategic Moat" as a means of creating a monopoly. 

The Seattle Times expressed it differently, but likewise thinks their brands behave as a monopoly.  The Seattle Times said several federal investigations against Clayton and Buffett's Berkshire brands are underway.
The Atlantic reported on and projected years ago the continued consolidation of the industry, which Freedonia now recaps.
The Nation cited Warren Buffett and Clayton Homes as monopolistic, as has CFED turned Prosperity Now in calling their lending arms 21st Mortgage Corp, and Vanderbilt Mortgage and Finance (VMF). monopolies in American Banker.  That's one MHI's Lesli Gooch leapt to defend against. So why hasn't so Gooch or anyone else at MHI tried to publicly defend or debate that claims and allegations published here?
Progressive "Nation" Reports on Monopolies Cites Buffett, Clayton, Others – MH Industry Impact?
No guts, no glory.  The Urban Institute asked some of the same questions we do, only they came to a slightly different conclusion.  They also failed to mention their ties to Buffett, or that MHI and Clayton had taken part as undisclosed sources in their report. Coincidences?
Urban Institute Ask for Correction in Analysis of their Manufactured Housing Research, "Follow the Facts," "Follow the Money"
Maxine Waters and other Congressional Democrats called Clayton and their lenders a "near monopoly," and leveled charges of racism, the later charge Clayton denied.

What all of these threads – knowingly or not – point to similar conclusions to what MHProNews has been independently analyzing reporting and for MH industry readers and researchers for some time now. 
Thus, the growing number of such reports makes it increasingly difficult for those in MHI or with a Berkshire brand to deny what so many see as the self-evident truth.
Smoking Gun 3 – Warren Buffett, Kevin Clayton, Clayton Homes, 21st Mortgage Corp Tim Williams – Manufactured Home Lending, Sales Grab?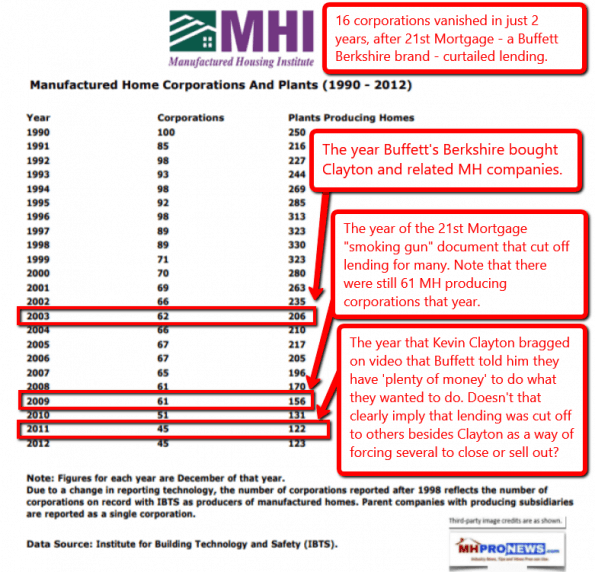 While some outside media and sources in or out of the HUD Code manufactured home industry have called the Manufactured Housing Institute (MHI) a tool of Berkshire, what they have not yet done is verify that most state association executives are unwilling to publicly contradict any MHI dictum.
The reasons, later confirmed by additional industry sources, are in the Gold Rules report linked above.
The Bottom Lines?
While the Manufactured Housing Association for Regulatory Reform (MHARR) has raised similar issues, most of the industry's trade media are largely silent on the topics of consolidation and control of the industry.
Only MHProNews has provided the documents and videos that spell out in
•   Warren Buffett's,
•   Clayton CEO Kevin Clayton,
•   21st Mortgage CEO and former MHI Chairman Tim Williams
–    each in their own words – describe how choking off capital and credit arguably forced the consolidations that Freedonia or others cited above have noted.  See the charts, videos and links from this article for more insights, evidence, and details. 
Hiding in Plain Sight
So isn't all of that the uncomfortable truth, hiding in plain sight?
MHVillage, has debatably become a de facto publishing mouth piece for MHI.
Frank Rolfe, who previously criticized MHI, stopped doing so. Did it have anything to do with Berkshire Hathaway brands upping their financial connections with "Frank and Dave" Reynolds trade communications, and related operations. Was it a coincidence that more cash brought about their silence?
Frank Rolfe Blasts MHI for Poor Media Engagement, Industry Reactions
Other trade voices have been previously examined by MHProNews. One trade publisher frankly admitted to the Daily Business News that what we publish is what others of thousands are talking about, but no one else will write about as we have. 
Another publisher said just last week that he liked our new format. But they're getting apparently paid by MHI, and so they too are largely silent on the topics which matter to independents. 
Two state associations, not as beholden to Berkshire as others, quit MHI last year, and are now formalizing a new national trade body for communities.  That's a vote of no confidence.
New Manufactured Home Industry National Association Related Statements
Isn't the truth about MHI acting as a tool for domination – by what MHI award winner Marty Lavin called "the big boys" – increasingly self evident?
'Tip of Iceberg' – Rick Rand; Marty Lavin, Communities have 'No Confidence' in Manufactured Housing Institute, New National Trade Group Announced
That's a question Freedonia didn't publicly answer. But isn't it a reasonable conclusion, based on growing consolidation?
Note again how their research put it, "…decreased access to credit for buyers has limited growth in demand for new units and created a competitive environment among producers; one that is destabilizing for many small manufacturers," wrote Behnke.
Isn't that Smoking Gun 3 in a nutshell? Isn't the consequence of Buffett's strategic Moat? 
A new, related Daily Business News report will be forthcoming.
Meanwhile, linked reports will provide details and context found no where else in MHVille, or beyond. That's "News Through the Lens of Manufactured Homes, and Factory Built Housing." © Where "We Provide, You Decide."  © ## (News, analysis, and commentary.)
(Third-party images and content are provided under fair use guidelines.)  See Related Report, Linked Below.
1) To sign up in seconds for our MH Industry leading emailed news updates, click here.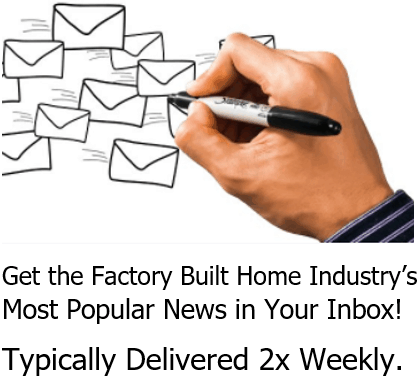 2) To provide a News Tips and/or Commentary, click the link to the left. Please note if comments are on-or-off the record, thank you.
3) Marketing, Web, Video, Consulting, Recruiting and Training Resources
Submitted by Soheyla Kovach to the Daily Business News for MHProNews.com. Soheyla is a managing member of LifeStyle Factory Homes, LLC, the parent company to MHProNews, and MHLivingNews.com.
What are the FACTS about Manufactured Housing Industry Traffic vs. Real Estate? MHVillage, MHProNews, Manufactured Housing Institute Data
Lawsuits for Triple Damages – Anti-Trust, Anti-Monopoly Law, Manufactured Housing, and You