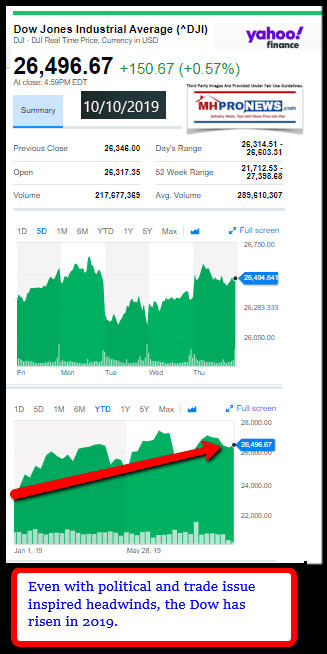 Before diving into the headline, as a teaser for an upcoming report, there will be a look at a progressive publication's deep dive into one of the wealthiest, most successful individuals. As a coy head fake, that person's business operation is involved in factory-home building. That said, tonight we will look at a right-of-center commentary from Fox Business on issues that face small business in America. Since thousands of independents still exist in manufactured housing, it is a timely topic which in several ways hits on issues that broadly apply to our industry. Before and after Carol Roth's commentary, there will be a sandwich of MHProNews analysis. That will be our featured focus this evening, on a day when the markets rose because the U.S. and China are talking. Go figure…
Regular readers please note there is a tweak of our tweak.  Watch carefully as some changes of the 'standard text' that follows before our left-right headlines and also in other features near the end of tonight's reports.
Every evening our headlines that follow provide snapshots from two major media outlets on each side of the left-right news spectrum that reflect topics that influence or move investor sentiment. In moments on this business evening report, you can get 'insights-at-a-glance.'
This report also sets the broader context for manufactured housing markets, in keeping with our mantra, "News through the lens of manufactured homes and factory-built housing" ©.
We begin with headlines left-of-center CNN followed by right-of-center Fox Business. We share closing tickers and other related data courtesy of Yahoo Finance, and more. 5 to 10 minutes reading this MHProNews market report every business night could save you 30 minutes to an hour of similar reading or fact-gathering elsewhere.
Perhaps more important, you will get insights about the industry from experts that care, but also dare to challenge the routine narrative that arguably keeps manufactured housing underperforming during an affordable housing crisis.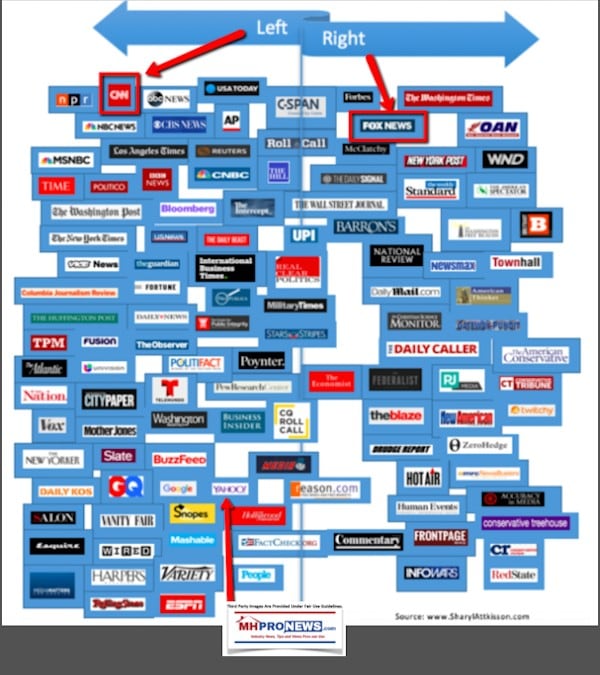 Newsy, Peeling Back Media Bias, Manufactured Housing Sales, Investing, Politics, and You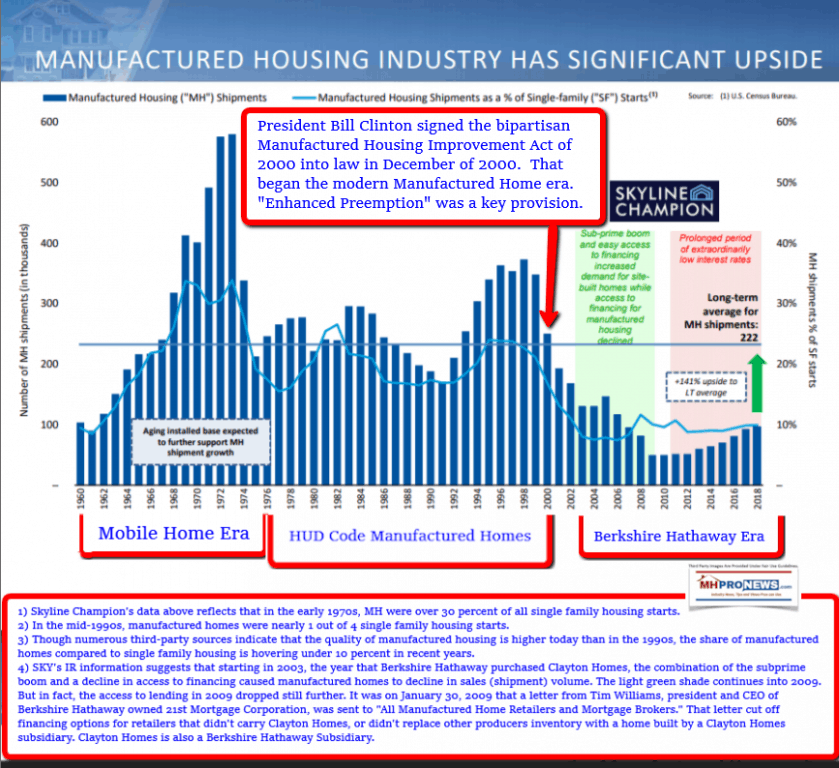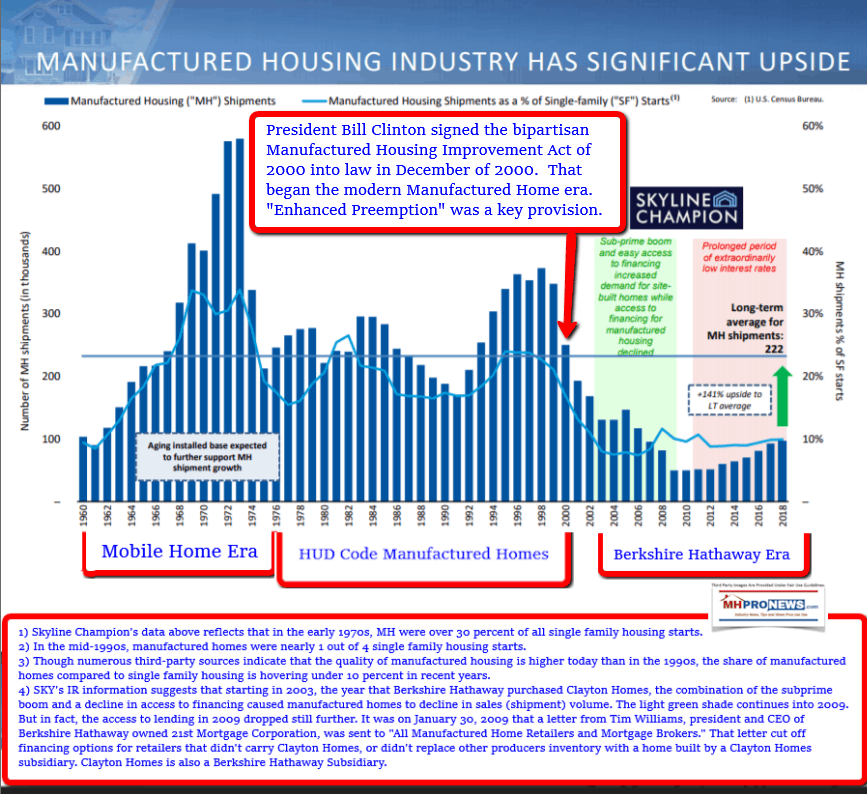 Headlines from left-of-center CNN Business.
A trash problem – The waste that fills landfills and oceans is covered with logos. This man thinks he can help
Apple pulls app Hong Kong protesters used to track police
Apple removes Quartz app in China
Victoria's Secret head of stores is stepping down
Greece was broke four years ago. Now investors are paying to lend it money
Facebook's refusal to fact-check Trump could be its defining 2020 decision
The NFL continues its ratings momentum one month into the 2019 season
Nike and other sneaker companies may feel the sting of the NBA's China controversy
GM CEO calls meeting with union as strike drags on
Ronan Farrow alleges Harvey Weinstein threatened NBC with Matt Lauer's secrets
Brooke Nevils, Matt Lauer rape accuser, fires back at him
Content by Wise Bread
Boeing and Porsche team up to develop flying electric car
Carlsberg is working on beer bottles made of paper
'Terrifying but fantastic:' New Tesla feature sparks awe and mayhem
It usually takes 24 years to become CEO. Risk Takers get there faster
5 questions leaders should ask before taking a big risk
Burnout is a big deal. Here's how managers can spot it
How to step back and delegate without losing control
The best questions to ask in a job interview
Nestle launches vegan alternatives to bacon and cheese
Beyond Meat stock soars on McDonald's deal
The Impossible Burger has arrived in grocery stores on the US East Coast
This is Nestlé's answer to the plant-based meat craze
He left Beyond Meat to start a company that goes beyond meatless burgers
Headlines from right-of-center Fox Business.
Why 'worried' Hillary Clinton says she's 'disappointed' in big tech companies
During a speech at the University of Michigan, Clinton said she is "very worried" about foreign interference in U.S. election systems.
Senators warn Visa, Mastercard about joining Facebook's cryptocurrency association
Facebook's rolls out new tools to help small businesses
NBC News honcho now leading man in Lauer scandal over Hollywood ties
Matt Lauer and this infamous con lived in same apartment building for years
House Dems subpoena Rick Perry over Trump's Ukraine phone call
'Big day of negotiations': Stocks climb as Trump teases China trade meeting
WATCH: Trump gives update on China trade talks
AOC spends like the rich when it comes to this
Another former White House staffer set to write book: report
'Gold Rush' gang reveals what rakes in more money: Dig or TV gig?
Man 'calling his mother while black' sues hotel for allegedly booting him
Investment guru regrets not buying this company the most
Billionaire Ken Fisher apologies for sexual innuendoes
HAPPY CAMPERS: Inside luxury trend taking over travel industry
Three easy ways to block robocalls fast
Ailing Social Security raises another red flag that will hurt payments
'HOLIDAY FROM HELL': Furious passengers demand refund after cruise
Young people are quitting their jobs in droves. Here's why
Ronan Farrow's book detailing Lauer, NBC allegations already a best-seller
PG&E 'stands by decision' to cut power, impacting millions of people
Up, up and away: Porsche and Boeing set sights high as companies team up
Roku stock dips despite billionaire hedge fund investment, explosive growth projection
James Murdoch buys stake in Vice Media
Beyond Meat testing breakfast, lunch and dinner at these popular restaurants
How NBA's China conflict could impact your favorite team
Uber rolls out ride-share service for pets
Schumer, Senate Democrats will force vote to repeal IRS ruling on SALT cap workaround
Delta to go on massive hiring spree by 2020
Walmart US shakes up executive ranks
Inside one CEO's secret to positive employee morale, culture
'Is this your turd?' City workers try shame game on poorly-trained pet owners
High-paying health care jobs that don't require medical school
Varney: America is the only game in town
Karl Rove calls 'South Park' F-bomb response to China 'American'
10 Market Indicator Closing Summaries – Yahoo Finance Closing Tickers on MHProNews…

Tonight's Business/Market/Political Impact Spotlight –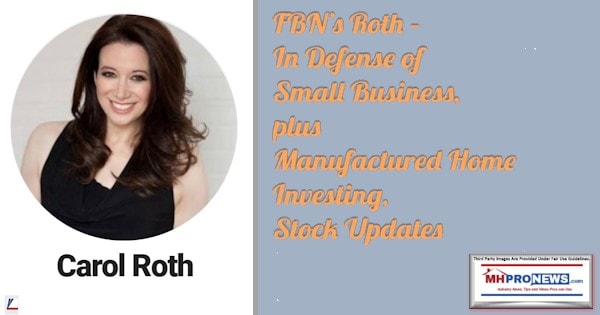 Her brief bio reads as follows, "Carol Roth is the creator of the Future File legacy planning system, "recovering" investment banker and host of The Roth Effect podcast." Tonight's focus is an op-ed by Roth focused on small business, a topic that is near and dear to the hearts of thousands of manufactured housing independents.
There is an overall fine and insightful analysis of what faces small businesses, which includes thousands of manufactured home operations. That said, what this could use is a strong antitrust argument. That said, more on the far side of this from right-of-center Fox Business.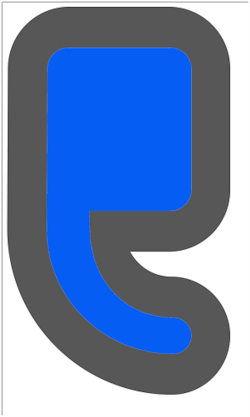 Carol Roth: Small business is the 'Rodney Dangerfield' of the American economy (and that needs to change)
Small businesses have truly become the Rodney Dangerfield of the U.S. economy—while legendary, they "can't get no respect." Despite numbering 30.2 million strong, employing around half of the total the workforce and accounting for around half of the total sales in the U.S., the disparate size, ownership, industries and geographies of small business don't give them enough clout when it comes to Washington and policy.
Given that small businesses are the backbone of the economy, that needs to change.
As we hear from politicians and activists on calls to raise the minimum wage for workers, why doesn't anybody speak up for the small business owners? Entrepreneurs who start businesses risk their own capital, as well as their time and effort, and nobody guarantees their wages.
Who is speaking up to ensure that small business owners have the continued, appropriate incentives to invest in new and existing businesses? Making it harder for them to hire upsets the risk and reward equation that is critical to starting a business and successfully staying in business.
In fact, in municipalities like New York City that have had to deal with minimum wage increases, small businesses have been forced to cut hours and employees, raise prices and in some cases, close altogether.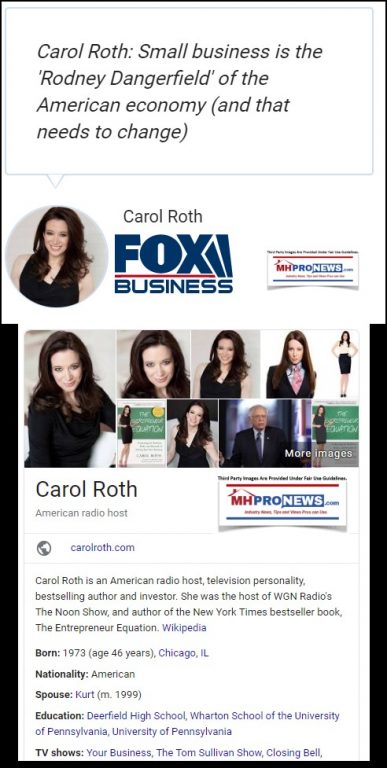 It's not just wage regulation, but all regulation, that excessively impacts small business. Whether it is the calls to regulate the technology sector or bills like the new "gig economy" legislation out of California that are sold under the guise of "beating up on big business" and being so-called worker-friendly, any regulation disproportionately hurts small business owners.
In fact, big companies secretly love regulation because regulations are in fact anti-competitive — every new rule, law or compliance measure limits the ability of existing smaller competitors or new start-ups to compete. While big businesses can use their caches of cash to fund new people and procedures to deal with regulation, for many small businesses, a new regulation can put them out of business.
Even the 2018 tax cuts, which gave a series of tax breaks to corporations and individuals alike, favored big businesses over small businesses. Given restrictions on the types of businesses that could use the new, lower tax rate and other nuances of the law, most small businesses did not get the same level of cuts as their larger, corporate counterparts.
Not to say they didn't get any, because the majority of Americans did, but it clearly put a delineation between smaller and bigger businesses, to the small businesses' detriment.
As Dangerfield said, "it's not easy bein' me"—and it's not easy being a small business owner. If we want to have a robust economy, we need to ensure that small businesses remain strong.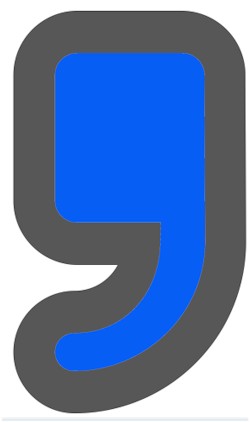 It is time that Washington remembers the little guys in business on whose shoulders the economy stands.
###
MHProNews' has said on several occasions points that mirror Roth's. Namely, that the power to tax, is the power to destroy. The power to regulate is the power to destroy. Additionally, the ability to stir up negative headlines is the power to harm smaller business that may have had nothing to do with the negative headline.
The industry is underperforming. To get a clear picture of why, industry professionals must be able to sift through the evidence that spans the left-right divide. Here at MHProNews, we strive to provide the reports, fact-checks, analysis, and commentary that can shed meaningful light on what is actually occurring for the industry.
Given the economic data, plus the affordable housing crisis, our industry should be soaring, not snoring.
Council of Economic Advisors on U.S. Unemployment Rate, Hard Data, Insights for Manufactured Housing Professionals, Marketers
As we approach next week's 10th anniversary of MHProNews' publishing, thanks to a competitor's ironic revelation, you can see for yourself that we are the runaway number one publication in manufactured housing trade media. Still growing, thank you to all that make that statement true.
See the related reports for more.
Related Reports: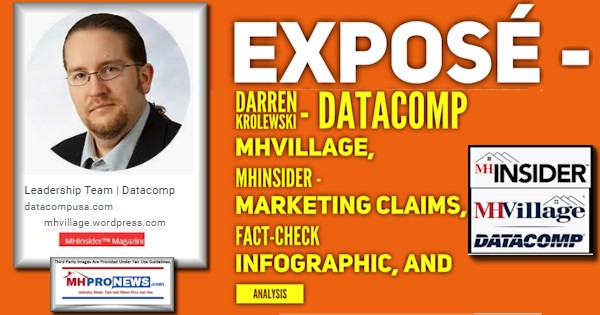 Native American, Racial Minorities in Housing and Manufactured Homes, per FED, Harmed by Lending Practices, Clayton Homes, Berkshire Hathaway Affiliated Lenders Cited
Barriers to Entry, Persistence, and Exiting in Business, Affordable Housing, and Manufactured Homes
Clayton Homes Exposé – Wall Street Journal, MHVillage, MHInsider, and Statistical Surveys Contradict Clayton Claims – Evidence, Fact Check, Analysis
Manufactured Housing Industry Investments Connected Closing Equities Tickers
Some of these firms invest in manufactured housing, or are otherwise connected, but may do other forms of investing or business activities too.
NOTE: The chart below includes the Canadian stock, ECN, which purchased Triad Financial Services, a manufactured home industry lender.
NOTE: Drew changed its name and trading symbol at the end of 2016 to Lippert (LCII).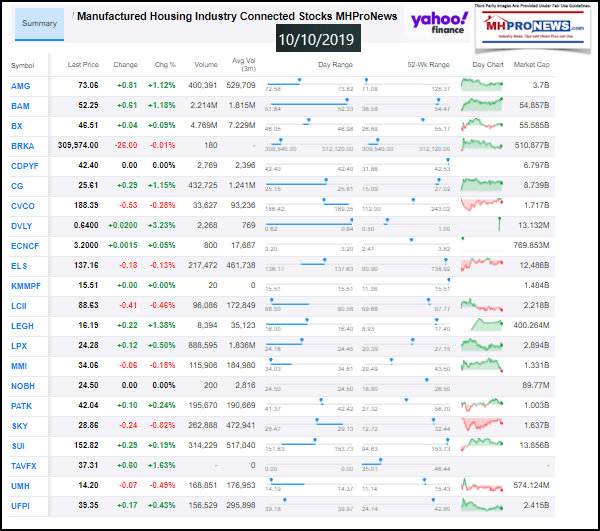 Updated for Fall 2019…
Berkshire Hathaway is the parent company to Clayton Homes, 21st Mortgage, Vanderbilt Mortgage and other factory built housing industry suppliers.
· LCI Industries, Patrick, UFPI, and LP each are suppliers to the manufactured housing industry, among others.
· AMG, CG, and TAVFX have investments in manufactured housing related businesses.
For insights from third-parties and clients about our publisher, click here.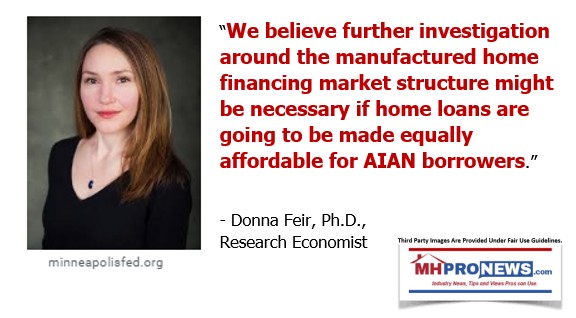 · For expert manufactured housing business development or other professional services, click here.
· To sign up in seconds for our industry leading emailed headline news updates, click here.
Disclosure. MHProNews holds no positions in the stocks in this report.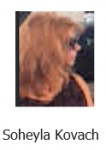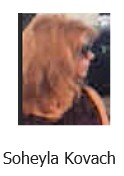 "We Provide, You Decide." © ## (News, analysis and commentary.)
(Image credits and information are as shown above, and when provided by third parties, are shared under fair use guidelines.)
Submitted by Soheyla Kovach, co-managing member of LifeStyle Factory Homes, LLC and co-founder for MHProNews.com, and MHLivingNews.com.