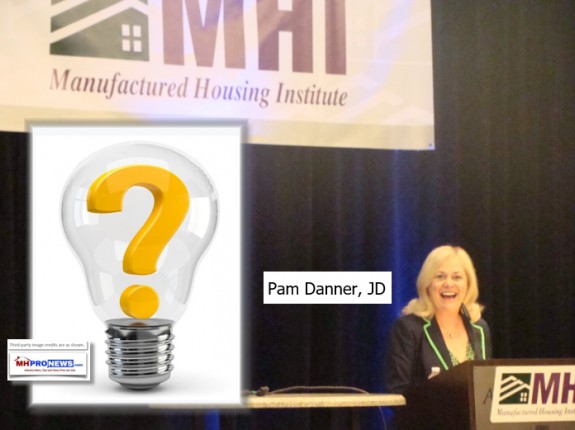 An informed, Washington D.C. metro source exclusively tells MHProNews that the wheels have been put in motion for Pam Danner, JD, to be replaced at the Department of Housing and Urban Development (HUD).
Danner is currently serving as the administrator for the manufactured housing program.
The level of outcry by industry members has been growing in the last 2 years over Danner.  Her leadership has been widely seen as harmful to the HUD Code manufactured housing (MH) program.
Those issues, as the Manufactured Housing Association for Regulatory Reform (MHARR) has carefully documented for their members have documented the unnecessary hassles and costs to the industry, retailers, communities, producers, and others.
That in turn causes otherwise avoidable delays – plus added costs that must be passed onto consumers – or could cost some marginal buyers the ability to buy a home at all.
The Daily Business News hereby notes that per MH business and state association sources, there are one or more other problematic figures at the HUD Code MH office, which will be the subject of a future report.
Danner's Fate Sealed?
For a variety of reasons that go beyond the scope of this specific report, the Trump Administration has been delayed in its effort to replace Obama Administration 'holdovers,' what U.S. Senator Ron Johnson (R-WI) called "Sabotage."  That has been noted by the Daily Business News previously at the report linked, below.
Related matters, per our insider source, are a significant element in why Danner hasn't already been removed.
Therefore, the exact date for Danner's removal hasn't been determined – stated our source, because there are still some steps to take – per the administration.
But the word to MHProNews is that the Trump Administration is aware of the problem and has had this "drain the swamp" issue on their radar.
George Gunnell, WVMHI, Citing FMHA's Jim Ayotte, Says HUD's Pam Danner Must Go
Important, Must Note History…
As has been previously reported by MHProNews, and as MHARR protested at the time, Danner wasn't the consensus candidate agreed to between MHARR and the Manufactured Housing Institute (MHI).
Allegedly, Lois Starkey tipped her friend Danner to the opportunity, which would have gone to a seasoned, and reportedly pro-business, industry experienced leader.
Per sources, MHI's President Richard "Dick" Jennison apologized to MHARR for the problem, and in doing so, Jennison pointed the finger at Starkey.
Years later, as MHProNews has been reporting for industry members, now Starkey is at HUD. Are warning flares going off for the majority of the industry's professionals?
Reactive MHI…Per their Chairman
It was then MHI Chairman, Nathan Smith who told MHProNews exclusively that MHI's leadership had historically been reactive.  Smith stated that during his term, he wanted to change that pattern of MHI behavior from reactive to proactive.  That stated goal was not only noteworthy, but if properly done, could have been widely approved by the industry and its members.
While his words drew praise at the time, has that reactive pattern by MHI that SKK Communities corporate leader Smith pointed to in fact change?
On issues after issue, on allegation after allegation, MHI has continued to be either
react to events,
or they've been pushed by others into changing positions and patterns of behavior other than what they were initially taking.
Manufactured Housing Institute Outgoing Chair Tim William's Remarks vs. MHI CEO Richard "Dick" Jennison Comments, Fact Checks
Then, when MHI pivots, sources allege that MHI acts as if they already held a previous, problematic position.
That's precisely what happened with Danner.  MHI claimed to support a different candidate in an agreement with MHARR, then pivoted to supporting Danner after apologizing for Starkey's 'error.'
HUD's Pam Danner Announces former MHI VP Lois Starkey Joining HUD
Now – after years of pressure and concerns from inside and outside of MHI – they've taken a dubious position, reported by the WVHI (see George Gunnell headline story, linked above).
Then, after that was reported by MHProNews, WVHI executive director Andy Gallagher, reportedly under pressure from others, pivoted in a clarification he asked MHProNews to report to the industry, as was detailed in the Masthead post linked below.
First, the readers digest version, then the details. Last week, the WVHI sent out their newsletter with a column apparently written by their co-president, George Gunnell. Gunnell is an RVP for Clayton Homes. That article and others in the same newsletter indicated that MHI wanted Pam Danner ousted from her role at HUD.
Need for Positive, Consistent Rational Representation for Independent Retailers, Communities, Others
A member source at MHARR told MHProNews last week that that group voted Friday to maintain their status quo in terms of who could become a member.  MHARR's staff would not confirm or deny that report, but said that their official statement on the need for the post-production sector of the industry to form an MHI alternative would be released soon. (UPDATE, that's now been released, and will be posted later today).
Through reports of comments by
MHI members,
others in the industry,
and editorially,
MHProNews has outlined the pressing need to replace the Arlington VA based trade group that:
Democratic lawmakers,
non-profits,
and others have noted is a body dominated by Berkshire Hathaway's – via their units – Clayton Homes, 21st Mortgage, and Vanderbilt Mortgage and other industry lenders, suppliers, etc.
Post-Charlottesville, CfA's Hunts Evidence of Racism, Steering, Predatory Lending Against Buffett's Clayton Homes, Vanderbilt Mortgage, and 21st Mortgage
Wittingly or not, Smith and other MHI elected and staff members have pointed to the mutli-years of problems with the national association.
An MHI's outgoing president outlined several of those problems, in a column first published by the Journal of Manufactured Housing, sent to MHProNews by a long-time MHI member, linked as a download, below.

Extortion? RICO? Allegedly Illegal, and Dirty Side of Manufactured Housing, Exposed
It's Past Time…
As MHProNews' excusive State of the Manufactured Housing Industry in November 2017 periodic series has documented, the industry has tremendous opportunities.
State of the Manufactured Home Industry, Comparing RV vs. MH Data
But the lack of a consistent representation by MHI of the majority of the industry's companies has arguably harmed the MH the industry as a whole for years, as Chris Stinebert's parting column, MHARR, and numerous others have stated on and off the record to MHProNews.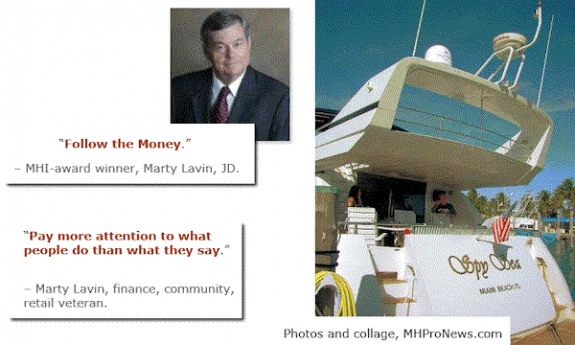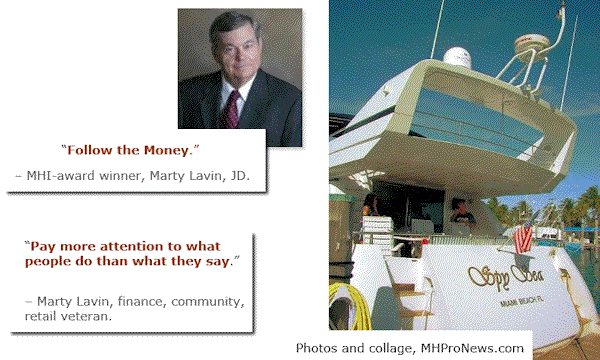 Arthur Schopenhauer, 19th century German thinker famously said, "All truth passes through three stages: First, it is ridiculed. Second, it is violently opposed. Third, it is accepted as self-evident."
Fraud, Class Action, CFPB-Warren Buffett, Berkshire Hathaway, Clayton Homes, Vanderbilt Mortgage & Finance, 21st Mortgage, Manufactured Housing Institute, and the Manufactured Homes Industry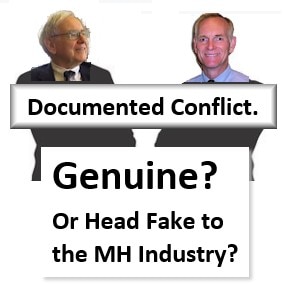 While some have misunderstood or mischaracterized MHProNews reports, analysis and editorials about MHI, for some – could it be those complaining are going through those three stages of grasping the troubling truth?
If our DC Metro source is correct, Danner is on the way out.
But perhaps the larger issue ought to be about how MHI allegedly tilts is representation in ways that favor a few 'insider' companies.  As a long time MHI member told MHProNews, 'the big companies have figured out how to get the other companies to pay for what they want.'
Nothing is Changed Until it is Challenged
MHI leadership was politely asked by this publisher off the radar to reform, before we began our fact-checking and reports of their problematic actions and patterns of activity.
Later, when that off-the-radar effort failed to bring reforms at MHI, this publication's approach was modified to publicly spotlight the problematic ways MHI reported to their own members.
MHI allegedly has consistently ducked, dodged, detracted, distracted, defended and defamed those who questioned them.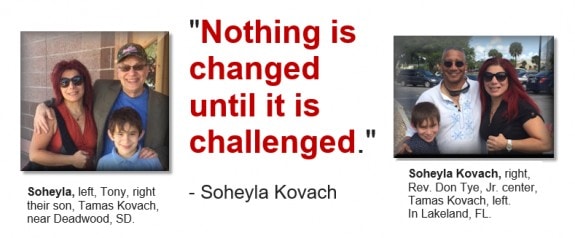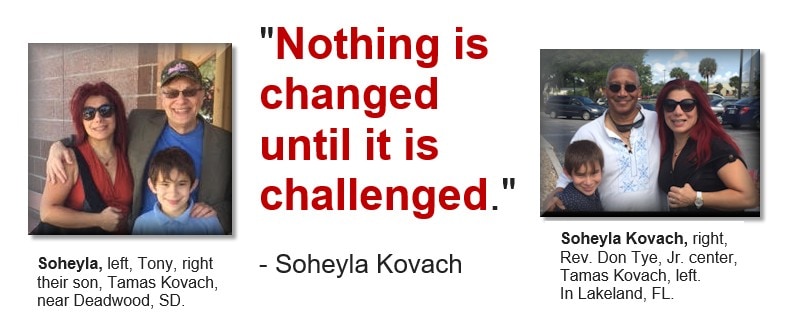 Nothing is changed until it is challenged.
Frank Rolfe Blasts MHI for Poor Media Engagement, Industry Reactions
Before MHI Members Renew…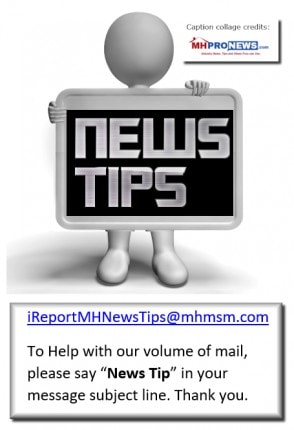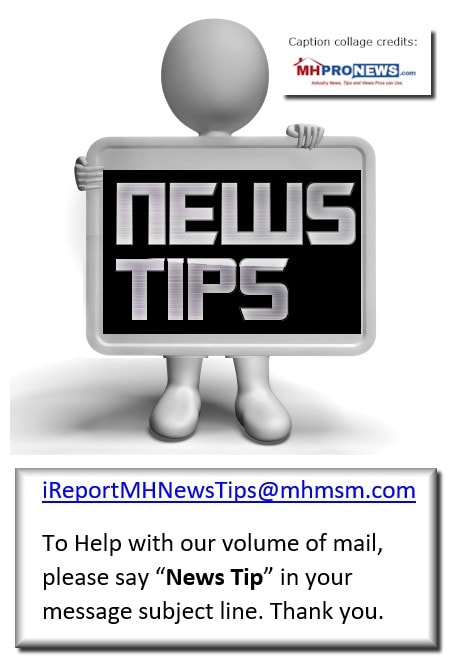 Before people renew their MHI membership for 2018, and continue to support those who are consolidating the industry through their efforts, independent minded members should consider the growing call to forge a new, post-production association. "We Provide, You Decide." ©  ## (News, analysis, and commentary.)
Note 1: Thanks to for those who directly and/or through social media are sharing their appreciation for our pro-Industry, pro-growth, pro-bottom line solution oriented industry coverage.
(Image credits are as shown above, and when provided by third parties, are shared under fair use guidelines.)

Submitted by Soheyla Kovach to the Daily Business News for MHProNews.com. Soheyla is a managing member and co-founder of LifeStyle Factory Homes, LLC the parent company to MHProNews and MHLivingNews.
Related: For communication, marketing, training, and other MH Professional Services, click here.