In an email to Consumer Financial Protection Bureau (CFPB) staff, Director Richard Cordray stated he is stepping down at the end of this month.
In a release to MHProNews, House Financial Services Committee Chairman Jeb Hensarling (R-TX), said in reaction the following.
"We are long overdue for new leadership at the CFPB, a rogue agency that has done more to hurt consumers than help them," said Hensarling.
"The CFPB tramples on the fundamental economic rights of American citizens, taking away their choices and opportunities.  The extreme overregulation it imposes on our economy leads to higher costs and less access to financial products and services, particularly for Americans with lower and middle incomes.  It has routinely denied market participants their due process rights.  All this harm is made even worse by the fact that the CFPB is structurally unconstitutional and completely unaccountable to the American people," the House Financial Services Committee chairman's statement said.
The Cordray Resignation Email
Per CNBC, and a growing number of other sources,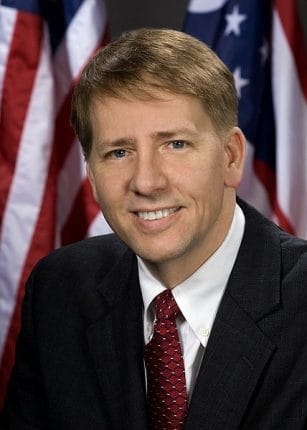 "Dear Colleagues,
I wanted to share with each of you directly what I have told the senior leadership in the past few days, which is that I expect to step down from my position here before the end of the month.
As I have said many times, but feel just as much today as I ever have, it has been a joy of my life to have the opportunity to serve our country as the first director of the Consumer Bureau by working alongside all of you here. Together we have made a real and lasting difference that has improved people's lives, notably: $12 billion in relief recovered for nearly 30 million consumers; stronger safeguards against irresponsible mortgage practices that caused the financial crisis and hurt millions of Americans; giving people a voice by handling over 1.3 million complaints that led to problems getting fixed for vast numbers of individuals, and creating new ways to bring financial education to the public so that people can take more control over their economic lives. None of this could have happened without all of us being dedicated to pull together in supporting and protecting people and making every consumer count. I will always be immensely proud of you and what you have done.
At the same time, there is always more work that lies ahead. That would be true at any point, of course, and one thing I have tried to reinforce this year is that the Consumer Bureau is far more than its director. I am confident that you will continue to move forward, nurture this institution we have built together, and maintain its essential value to the American public. And I trust that new leadership will see that value also and work to preserve it – perhaps in different ways than before, but desiring, as I have done, to serve in ways that benefit and strengthen our economy and our country.
My gratitude and appreciation for what you mean to me and to our nation is deep and lasting, and I will be taking the opportunity to make that clear to you in person over the days ahead.
Thank you!
RC"
More from Hensarling On Corday Stepping Down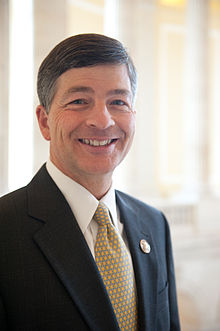 "The resignation of the Bureau's director is an excellent opportunity to enact desperately needed reforms," Hensarling told MHProNews.
"The Bureau has an important mission," Hensarling said. "Properly designed and led, it can truly protect consumers by ensuring they have access to competitive markets that are vigorously policed for fraud.  That's the best way to provide consumers with more affordable choices for the financial products and services they want and need.  Americans deserve the opportunity to choose the checking account they want, the mortgage they want and the credit card they want.  I look forward to working with President Trump's choice for CFPB director to protect consumers."
The Daily Business News notes that the Trump Administration has been putting head on the CFPB, and hopes to abolish the agency in time. MHProNews has led the way in the industry at keeping professionals advised of the developing story.
Will CFPB Director Cordray Oust Himself? CFPB Legal Battles Update
More details as this breaking story develops. ## (News, analysis, and commentary.)
Related: For marketing, training and other MH Professional Services, click here.
Looking for our emailed MH Industry headline news updates?  Click here to sign up in 5 seconds.  You'll see in the first issue or two why big, medium, and 'mom-and-pop' professionals are reading them by the thousands. MHProNews' headline news are typically emailed twice-weekly.
(Image credits are as shown above, and when provided by third parties, are shared under fair use guidelines.)

Submitted by Soheyla Kovach to the Daily Business News for MHProNews.com.