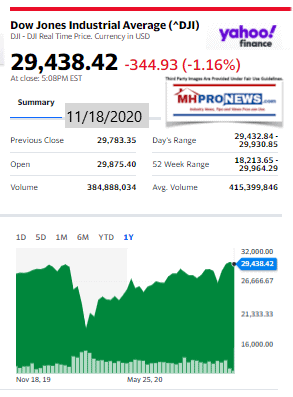 On November 17, 2020 Yahoo carried the following press release from Nathan Smith and Kurt Keeney led Flagship Communities Real Estate Investment Trust (TSX: MHC.U). That release carried the following disclaimer.
/NOT FOR DISTRIBUTION TO U.S. NEWSWIRE SERVICES OR DISSEMINATION IN THE UNITED STATES./
MHProNews publishing the key part of their Canadian media release should in no way be construed as an endorsement of Flagship, their management style, or the firm as an investment. That disclaimer noted, the graphics and linked reports that are included are provided by MHProNews. They are not part of Flagship's original release.

TORONTO, Nov. 17, 2020 /CNW/ – Flagship Communities Real Estate Investment Trust (the "REIT") (TSX: MHC.U) announced today a cash distribution of US$0.0425 per REIT unit for the month of November 2020, representing US$0.51 per REIT unit on an annual basis. Payment will be made on or about December 15, 2020 to unitholders of record as of the close of business on November 30, 2020.
Distributions paid to Canadian unitholders (and other non-U.S. unitholders) generally will be subject to U.S. withholding tax. For a general summary of the taxation of distributions paid to Canadian unitholders, including information regarding U.S. withholding tax, please see the "Certain Canadian Federal Income Tax Considerations", "Certain U.S. Federal Income Tax Considerations" sections, and "Risk Factors – Tax-Related Risks", of the REIT's prospectus dated September 28, 2020, a copy of which is available on the SEDAR website at www.sedar.com. Unitholders should consult their own tax advisors for advice with respect to the tax consequences of receiving a distribution from the REIT in their own circumstances.
About Flagship Communities Real Estate Investment Trust
Flagship Communities Real Estate Investment Trust is a newly-created, internally-managed, unincorporated, open-ended real estate investment trust established pursuant to a declaration of trust under the laws of the Province of Ontario. The REIT has been formed to own and operate a portfolio of 45 income-producing manufactured housing communities comprising 8,255 lots located in Kentucky, Indiana, Ohio and Tennessee, and a fleet of approximately 600 manufactured homes for lease to residents of such housing communities…"
##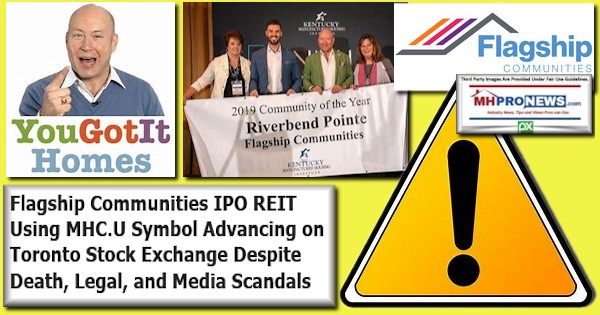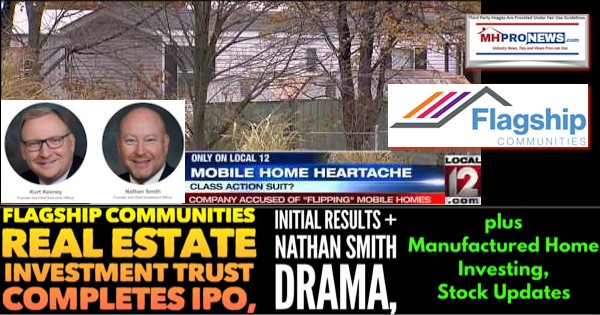 With that segment of the headline reported, tonight's featured focus segment follows the quotable quotes, left-right news bullets, and two of our three business nightly graphic summaries of the markets at the closing bell. The manufactured home connected equities graphic snapshot for today follows the Sam Zell Q&A with Forbes and the related/recent reports.
 Quotes That Shed Light – American Social, Industry, National Issues…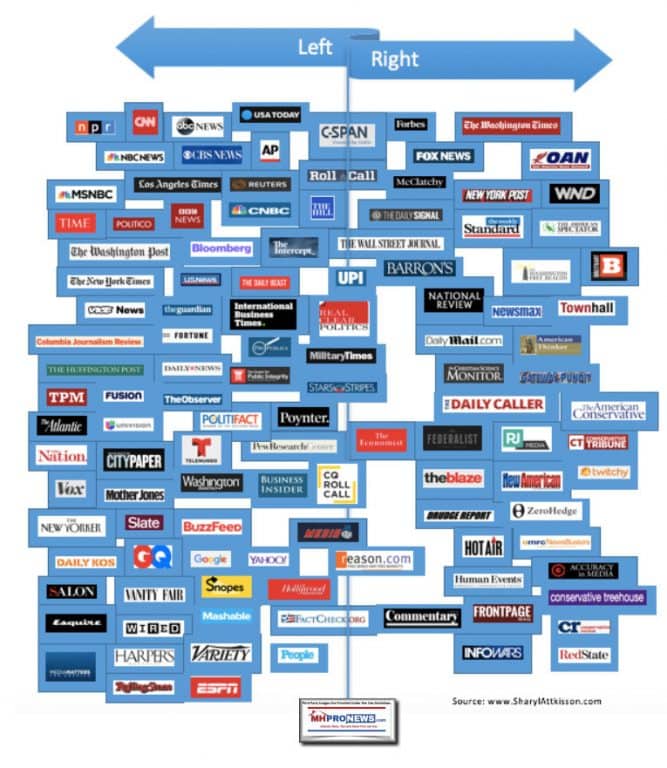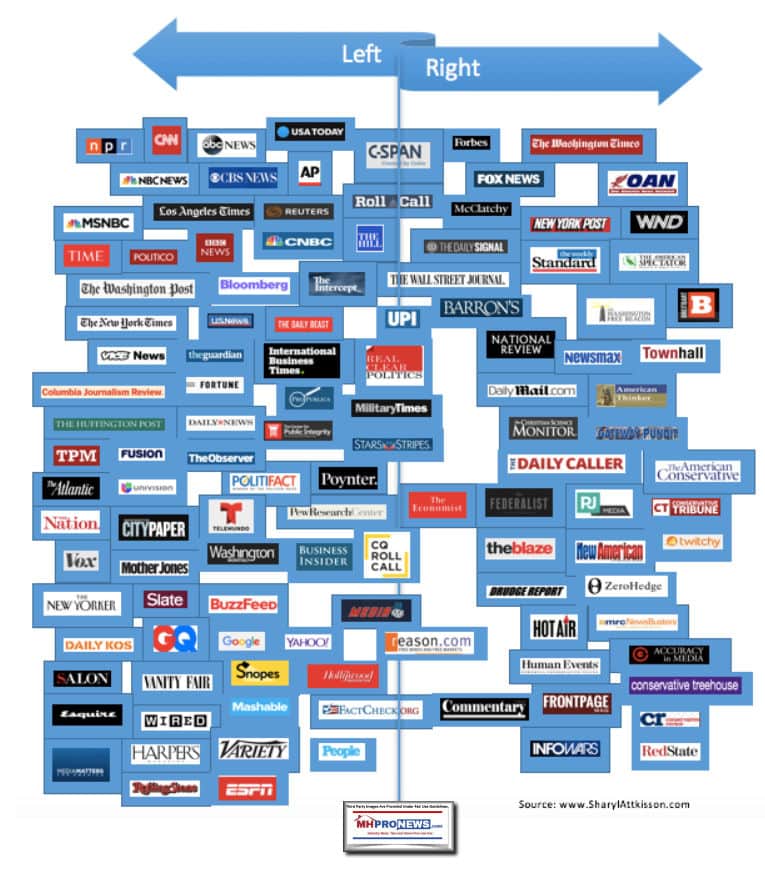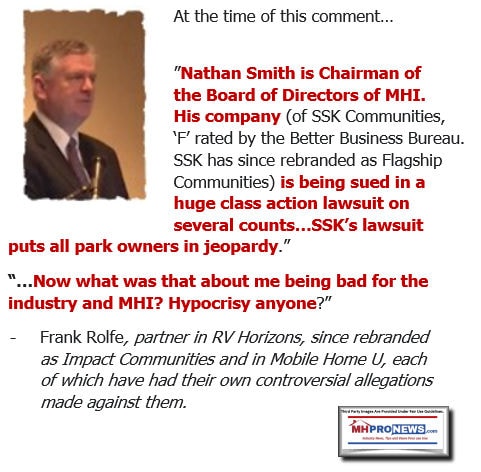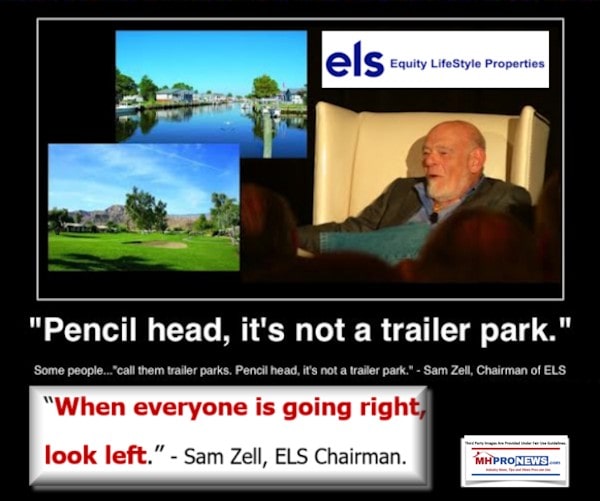 Notice: MHProNews is re-evaluating the long-standing use here of Fox Business in these left right media headlines. This is an apt time to remind readers that these headlines are to provide readers with a quick sense of news that may be moving the markets, from both the left and right of the mainstream media.
We are continuing our test of using headlines from Newsmax, which follows CNN below.
Headlines from left-of-center CNN Business
Change is coming
YOKOHAMA, KANAGAWA, JAPAN – 2020/10/31: In this photo illustration a woman swipes with her finger on the screen of the new iPhone 12.
Apple will slash App Store fees as antitrust pressure mounts
JPMorgan lays out the election scenario that could send markets into a tailspin
Wall Street's $8 trillion man: Markets are 'tired' of Trump chaos
Joe Biden fires an early warning shot at Wall Street
Stocks finish in the red
Investors are getting greedy again
MISINFORMATION WATCH Trump continues to claim he won the election. He did not.
Volkswagen says it might spin off Lamborghini and Ducati
Former Yahoo CEO Marissa Mayer's new company launches its first product
Honda unveils its new Civic on Twitch to attract younger buyers
Norwegian Air has filed for bankruptcy
SoftBank billionaire Masa Son is stockpiling cash for 'worst-case scenario'
NEW YORK, NEW YORK – NOVEMBER 17: Niko Tsocanos places former President Barack Obama's memoir on a window display at the Greenlight Bookstore in the Flatbush neighborhood of Brooklyn on November 17, 2020 in New York City. "A Promised Land" is the first of two memoirs written by former President Obama.
Obama's highly anticipated book sells 890,000 copies on its first day
A woman looks out at the skyline of lower Manhattan and One World Trade Center as the sun sets in New York City on November 17, 2020 as seen from Jersey City, New Jersey.
How a Covid vaccine could upend real estate markets — again
This is what the KFC of the future will look like
MARKETS
CORNER OFFICE
Roger Ferguson, chief executive officer and president of Teachers Insurance & Annuity Association of America (TIAA), stands during the National Association of Business Economics (NABE) economic policy conference in Washington, D.C., U.S., on Monday, Feb. 24, 2020. This year's annual conference theme is "Examining Policy Prescriptions in an Election Year."
Roger Ferguson, a Black Wall St exec who manages $1 trillion, steps down
George Soros will sell his stake in Palantir
Warren Buffett's Berkshire Hathaway bets on drug stocks
Jeff Bezos gives $800 million to fight climate change
Elon Musk is now an A-lister on Wall Street
UP IN THE AIR
A SpaceX Falcon 9 rocket lifts off from launch complex 39A at the Kennedy Space Center in Florida on November 15, 2020. – NASA's SpaceX Crew-1 mission is the first crew rotation mission of the SpaceX Crew Dragon spacecraft and Falcon 9 rocket to the International Space Station as part of the agencys Commercial Crew Program. NASA astronauts Mike Hopkins, Victor Glover, and Shannon Walker, and astronaut Soichi Noguchi of the Japan Aerospace Exploration Agency (JAXA) are scheduled to launch at 7:27 p.m. EST on November 15, from Launch Complex 39A at the Kennedy Space Center.
SpaceX-NASA mission: Four astronauts arrive at International Space Station
Boeing's 737 Max approved to fly passengers again
Richard Branson wants to be the first 'space billionaire'
Airlines will struggle long after its safe to fly again
Norwegian Air has filed for bankruptcy
Headlines from right-of-center Newsmax
Dick Morris to Newsmax TV: 'Georgia May Well Be Overturned'
Ballot counting earlier this month in Georgia. (Getty Images)
Election 2020
Deadline at Hand for Hand Tally of Presidential Race in Georgia
Jody Hice to Newsmax TV: 'Hopeful' Georgia Recount Will Be Done on Time
Trump Critics Seek Ethics Probe of Graham
Trump Pays $3 Million for Partial Recount in Wisconsin
Poll: Half of Republicans Believe Election 'Rigged' Against Trump
Ruddy: Newsmax Won't Project Joe Biden Winner, Here's Why
Poll: Warnock Holds Slim Lead Over Loeffler in Ga.
Poll: Perdue, Ossoff Tied in Ga. Senate Race
Wayne County Reverses, Certifies Detroit Votes
More Election 2020
The Trump Presidency
Fox News Slogan Seems to Take Aim at Trump
NY Times: Biden Likely to Scuttle Alaska Wildlife Refuge Oil Leases
Judge Sullivan Orders US to Stop Expelling Unaccompanied Migrant Kids
John Bolton Fears Trump 'Enemies List,' More Firings
GOP Senators Urge Trump to Declare West Bank Settlement Products 'Made in Israel'
US Travel Restrictions at Canada, Mexico Borders Set to Be Extended Until Dec. 21
Trump to Spend Thanksgiving at White House
Trump Fires Head of DHS Election Security Agency
US Dropping Case Against Former Mexican Defense Secretary
Hillary Clinton: Trump's COVID Stimulus 'Not Sufficient'
Hillary Clinton said Donald Trump's COVID-19 stimulus had not reached those in the greatest need and that she hoped for an agreement on new relief before the new U.S. Congress takes over in early January.
Pfizer Vaccine Deliveries Could Start 'Before Christmas'
Job Picture Worsens Amid Latest Coronavirus Surge
Another Bitcoin Bubble? Backers Hope This Time Is Different
Lockdowns Test Economic Endurance of Desperate Americans
Market Indicator Closing Summaries – Yahoo Finance Closing Tickers on MHProNews…
Featured Focus –
Where Business, Politics and Investing Can Meet
Forbes has covered Sam Zell and his manufactured home community interests before. See the 2018 MHProNews report linked below about Zell and ELS.
Forbes Focus on Manufactured Home Communities, Spotlights Sam Zell's Equity LifeStyle Properties (ELS), MHC Investing
More recently, Forbes did a Q&A with Zell found at this link here. The guts of the interview with the ever-colorful Zell is shown below.

Chris Helman for Forbes: The election was last week and markets seem to like the prospect of a President Biden. Would you please share your initial thoughts on the changing of the political tide?
Sam Zell: I don't think this is going to be as radical a change as some of the savants are suggesting. The election was not a blue wave, and I assume the Republicans will keep control of the senate. So I don't see any radical change in policy. All of the stuff that was discussed during the Democratic primaries will go back to the left where it belongs. And I think Joe Biden is likely to run, for sure a left-of-center, but a center administration. I think Donald Trump did the country a great favor. He didn't drain the swamp but he certainly upset the swamp, and I think the net result of all that is going to be very positive for maintaining a centralized country.
CH: So capitalists need not fear? There's no need to sell everything in advance of increasing capital gains taxes, for example? You're not planning for that?
Zell: Assuming Georgia seats at least one Republican senator which is highly likely, I think that the kind of radical tax policy and radical climate policy and radical energy policy are not going to be terribly relevant going forward, and I think that is a very strong plus for the U.S. economy.
CH: Interest rates are historically low. Which obviously helps the valuations of your real estate. Any chance we will see zero or below on the 10-year Treasury?
Zell: I don't think so. The challenge of the next few years is to keep interest rates as low as possible. I think the risks of inflation are much higher than the risks of deflation. Rates have to stay low because we can't afford to pay back in a higher rate than we're dealing with today. This slows the whole economy. I read in Grant's Interest Rate Observer an analogy that zero interest rates are like basketball before there was a shot clock. Very low interest rates result in deferral of decision making. 
CH: When money's that cheap, you get zombie companies.
Zell: It's unusual when you're deciding what to do — whether to make an investment or not — and all of a sudden taking an extra three months to make your decision has no cost.
CH: Does this play into the SPAC craze? Special purpose acquisition companies have raised tens of billions this year in equity financing, perhaps in part because investors don't like the alternative, which is to invest in low yielding debt?
Zell: Some of these issues influence the SPAC wave — which is one of the few things I've ever seen where Wall Street created a product that is beneficial for the investor.
CH: Ok…
Zell: You can buy a SPAC today and the only risk you're taking is the opportunity cost of having that money put away for two years and you can't get it. And you could sell your stock. You have a choice. Say yes, say no, take your money back. It's a fabulous deal for an investor. It establishes public capital and takes one of the unknowns out of the transaction. And I think we're in an environment right now where there's a lot of companies — like family companies or inside of private equity firms — that want to find a public company exit. The number of public companies has dropped dramatically over the last 10 years as we've taken all these companies private.
CH: The landscape must be like a smorgasbord for you. What are you going to purchase via Equity Distribution Acquisition Corp.?
Zell: We have a very broad mandate so we can pretty much do what we want. We're interested in the industrial space, manufacturing and distribution. SPACs have so far focused on electric trucks and space ship travel and those kind of things that can't be measured. 
CH: Hard to do a discounted cash flow analysis.
Zell: You've got to come up with preposterous assumptions for those things to work. They may have. I'm not that smart. But my attitude is that the environment right now suggests there are a lot of companies looking for homes. They're not necessarily distressed, but things have changed.
CH: You've long been a follower of megatrends — making real estate investments around expectations of what the Baby Boomers are going to do, for example. What are the trends you still hold to and which are you discarding?
Zell: The number one megatrend in my head is an un-megatrend. All this discussion about the "end of urbanization," and working from home, and the world is going to change, and you're going to live in Noplace, Iowa and you're going to work for a clothing company. It's not going to happen. We're social animals. I'm happy to be very clear that I think people are looking at this current lockdown and extrapolating results that are preposterous. 
CH: I understand that during the pandemic you've been working from the office in Chicago?
Zell: I've been here every day. For the first three or four months there was no one else here. It was a little quiet. But I've never been an at-home worker. Covid, because it has so many uncertainties, tends to generate all kinds of speculation. When Covid became an epidemic at the end of March we were looking at 2 million deaths by the end of the year. We're one-tenth that number. The economy, unless you're in the travel and tourist business, the economy ain't so bad. The numbers of our companies how they did last year versus this year, a number of them are plusses, despite the lockdowns. It's a little bit like Mark Twain saying the reports of his death are greatly exaggerated.
CH: Well we thank you for your time today, and look forward to 2021 being a better year.
Zell: It's going to be an interesting year. More than anything else I want to see activity. Because activity delineates price discovery. We haven't had a lot of price discovery, and we need some. "
##
An MHProNews report on Zell's ELS is linked below.
COVID19 – Marguerite Nader CEO, Paul Seavey CFO, Patrick Waite COO, Equity LifeStyle Properties (ELS) Q2 2020 Earnings Call Reports Coronavirus Pandemic-Related Insights – plus Manufactured Home Investing, Stock Updates
Related, Recent, and Read Hot Reports
"I Can't Keep Doing This" – Small Businesses Quitting. MHPros, Small Business, Investing Impacts – Equity LifeStyle Chair Sam Zell Sounds Off
Trends & Legacy Housing (LEGH) vs. Skyline-Champion (SKY), plus Manufactured Housing Investing, Stock Updates
Manufactured Home Production, Shipments Rise September 2020, HUD Manufactured Housing Data, Manufactured Housing Association for Regulatory Reform Statement, plus Weaponized Agenda-Driven News
2021 Louisville Manufactured Housing Show Canceled, Biloxi Manufactured Home Show in Doubt? Behind Scenes Added Insights
Tim Williams – CEO of Berkshire Owned 21st Mortgage Corp and Manufactured Housing Institute Board Member – Makes Stunning Admission
October Jobs + AEI Housing Center Nowcast Data, plus Manufactured Home Investing, Stock Updates
Manufactured Housing Association for Regulatory Reform Says Persistence Pays Off – FHFA Admits Reality: Fannie Mae, Freddie Mac Not Serving Manufactured Housing Under Duty to Serve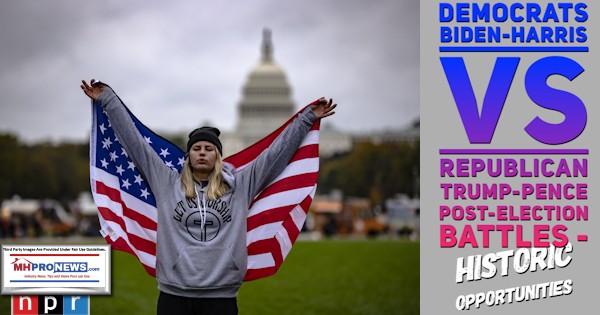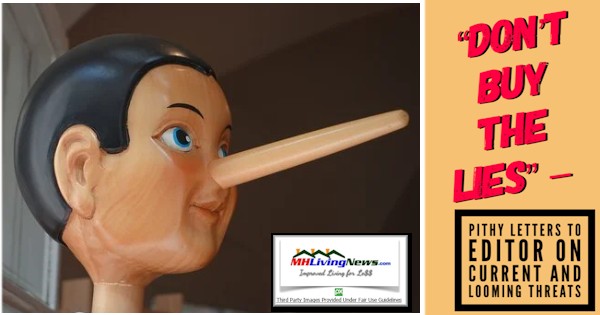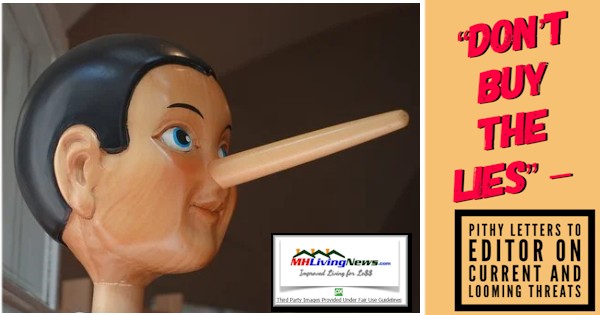 Manufactured Housing "Industry Debate" – What Tim Williams Said to Dozens of Manufactured Housing Industry Pros About Lesli Gooch – Mark Bowersox, plus, Manufactured Home Investing, Stock Updates
Manufactured Housing Industry Investments Connected Closing Equities Tickers
Some of these firms invest in manufactured housing, or are otherwise connected, but may do other forms of investing or business activities too.
NOTE: The chart below includes the Canadian stock, ECN, which purchased Triad Financial Services, a manufactured home industry lender
NOTE: Drew changed its name and trading symbol at the end of 2016 to Lippert (LCII).
"More Punitive Regulatory" Regime Looms Warns New Manufactured Housing Industry Insider
Fall 2020…
Berkshire Hathaway is the parent company to Clayton Homes, 21st Mortgage, Vanderbilt Mortgage and other factory built housing industry suppliers.
· LCI Industries, Patrick, UFPI, and LP each are suppliers to the manufactured housing industry, among others.
· AMG, CG, and TAVFX have investments in manufactured housing related businesses. For insights from third-parties and clients about our publisher, click here.
Enjoy these 'blast from the past' comments.
MHProNews. MHProNews – previously a.k.a. MHMSM.com – has celebrated our 11th year of publishing, and is starting our 12the year of serving the industry as the runaway most-read trade media.
Sample Kudos over the years…
Learn more about our evolutionary journey as the industry's leading trade media, at the report linked below.
Correcting the Manufactured Housing Industry Record – Looking Back, Looking Ahead – Plus Manufactured Home Investing, Stock Updates
· For expert manufactured housing business development or other professional services, click here.
· To sign up in seconds for our industry leading emailed headline news updates, click here.

Disclosure. MHProNews holds no positions in the stocks in this report.
Evidence-Based State of the Manufactured Housing Industry, Fall 2020 Report – plus, Sunday Weekly Manufactured Home Headlines Review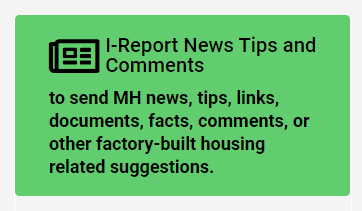 That's a wrap on this installment of "News Through the Lens of Manufactured Homes and Factory-Built Housing" © where "We Provide, You Decide." © (Affordable housing, manufactured homes, stock, investing, data, metrics, reports, fact-checks, analysis, and commentary. Third-party images or content are provided under fair use guidelines for media.) (See Related Reports, further below. Text/image boxes often are hot-linked to other reports that can be access by clicking on them.)
By L.A. "Tony" Kovach – for MHLivingNews.com.
Tony earned a journalism scholarship and earned numerous awards in history and in manufactured housing. For example, he earned the prestigious Lottinville Award in history from the University of Oklahoma, where he studied history and business management. He's a managing member and co-founder of LifeStyle Factory Homes, LLC, the parent company to MHProNews, and MHLivingNews.com. This article reflects the LLC's and/or the writer's position, and may or may not reflect the views of sponsors or supporters.