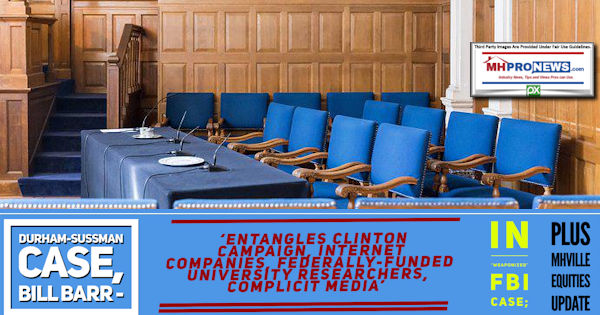 Jury nullification is part of the important provision of American Constitutional Law that gives defendants the right to trial by jury. While some are understandably disappointed in the jury's verdict in the Clinton campaign attorney Michael Sussman trial, that absolute power of the jury to effectively strike down a law in a specific case through jury nullification cuts both ways. The reason these issues matter to manufactured housing pros and the population at large will be explored in brief further below. But the case can be made that a jury nullification outcome is a call for more education and information, which is why the first article, and two related topics, are presented to MHProNews readers in the WND NewsCenter provided articles, starting with the one below.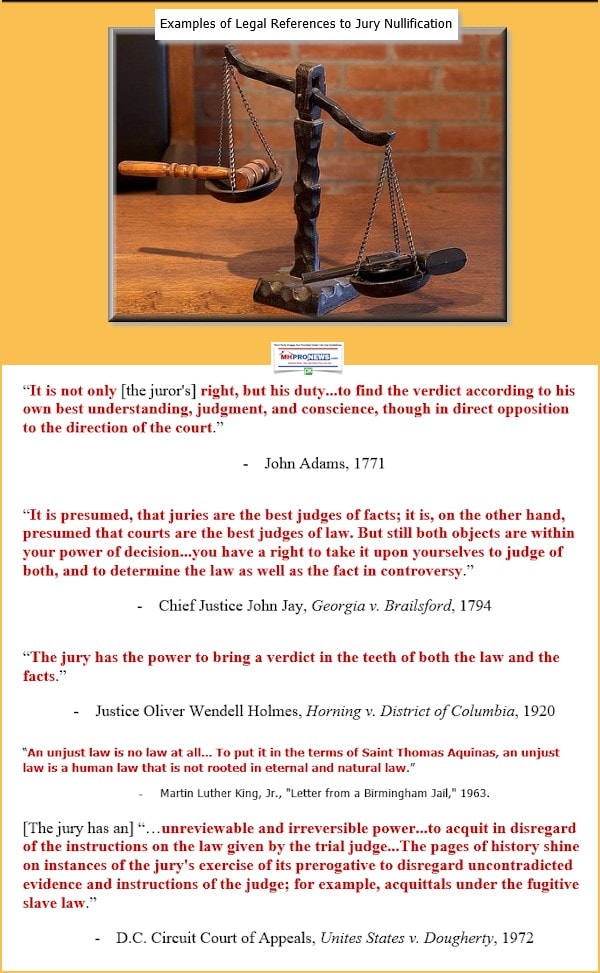 Sussmann case 'looks more like a jury nullification'
Just decided charge wasn't worth 'pursuing' despite 'overwhelming' evidence
By Bob Unruh
Published June 1, 2022 at 11:58 am
Jury nullification in America's judicial system is the simple act of a jury deciding the outcome of a case based on what it wants, a decision that is not necessarily in alignment with the actual law.
It dates to the beginning of the nation, when in 1735 John Peter Zenger was on trial for seditious libel, at that time banning any statement against British rule, and he was acquitted.
Courts later condemned it, but it remains within the authority of jurors to decide – alone – the result of their jury room discussions.
And that's what the acquittal of former Clinton campaign lawyer Michael Sussmann looks like, according to several experts.
Fox News interviewed former Acting Attorney General Matt Whitaker, who expressed concern about the Washington, D.C., jury's acquittal of Sussmann on a charge of lying to the FBI.
The prosecutors presented testimony from the FBI that Sussmann told officials he was bringing to them damaging statements about President Trump, information that later was completely debunked, on his own behalf.
Prosecutors also presented evidence that that presentation camewhile he was in the pay of the Clinton campaign.
The not guilty verdict from the jury brought these comments from Whitaker: "Four percent of Washington, D.C., voted for Donald Trump. Obviously, this is going to be a pro-Democrat, pro-Clinton jury. My biggest concern is the jury foreman came out and really gave up what the jury was discussing, which is that they thought this case should have never been brought to their attention in the first place. And that's a little concerning because this looks more like a jury nullification, where even though the evidence was overwhelming, even though they, the government, proved their case, that the jury just decided that this wasn't a case worth pursuing.
"So this case, to me, factually and legally was a slam dunk case. But as I had said earlier, leading up to this jury verdict, this jury was going to be very difficult for Durham and his team to get a conviction," he explained.
It was constitutional expert and George Washington University professor Jonathan Turley who also cited the statements from a juror.
"The acquittal of Clinton campaign lawyer Michael Sussmann has been the subject of furious debate among politicians and pundits. Some have argued that the case collapsed from lack of evidence while others have alleged that prosecutors faced as biased judge and jury. For his part, Sussmann claimed that the jury found that 'I told the truth.' The truth is more complex and few would assume that the verdict was based on Sussmann's veracity," he explained.
"However, a statement from a juror immediately after the verdict fueled speculation of the impact of juror bias. According to the Washington Times' Jeff Mordock, the juror reportedly said 'I don't think it should have been prosecuted. There are bigger things that affect the nation than a possible lie to the FBI.' If that statement had been made during voir dire, it is likely that the juror would have been challenged."
He explained that the bias against the prosecution in the case was evident from the beginning.
"Few would honestly question that trying a Clinton campaign lawyer in a city that voted over 90 percent for Clinton was not an advantage for the defense. The same is true for some cases tried in conservative areas. In this case, prosecutors challenged some jurors but were overruled by Judge Christopher Cooper. I believe that the court was wrong on a couple of those rulings. In the end, the prosecution was faced with a jury that contained three Clinton donors, an AOC donor, and a woman whose daughter played on the same team as Sussmann's daughter," he said.
Then, he said, Cooper "hit" prosecutors with "adverse" rulings that limited their evidence.
He concluded, "There was overwhelming evidence, in my view, that Sussmann lied to conceal his work with the Clinton campaign. Yet, the defense did a good job in attacking elements like materiality in how the allegedly false statement impacted the FBI."
He said the end result is an absence of "proof" of "actual juror nullification."
"While the evidence of lying seems overwhelming to some of us, there were interstitial questions on how the lying impacted the investigation. Yet, I believe that the court undermined the prosecution in a number of its rulings," he said.
What was revealed in the trial was that former Clinton campaign manager Robby Mook confirmed Hillary Clinton "agreed with the decision" to feed claims created by Democrats of a Trump connection to Russia, which didn't exist, to the FBI.
Special Counsel John Durham's indictment of Sussmann, in fact, explained the evidence against the Clinton lawyer reveals "a scandal much deeper than merely Sussmann's role in a second Russian hoax — a scandal that entangles the Clinton campaign, multiple internet companies, two federally-funded university researchers, and a complicit media."
Further, the Sussmann prosecution confirmed the Clinton campaign paid the opposition research firm Fusion GPS to produce the infamous dossier of unverified and now debunked claims against Trump compiled by former British spy Christopher Steele.
The dossier, fueling the Trump-Russia probe, was used as evidence to obtain warrants to spy on the Trump campaign. ##
The next article from the WND NewsCenter is also Russiagate and the Sussman trial related.
Trump's attorney general delivers Russiagate verdict: It was 'seditious'
'It hurt the United States in many ways'
By Bob Unruh
Published May 31, 2022 at 5:51pm
Former U.S. Attorney General Bill Barr has delivered his verdict on the Democrats' now-debunked Russiagate scandal: It was "seditious."
Specifically, he said, it was the Democrats' attempt to derail the presidency of Donald Trump.
The National File reports Barr recently was interviewed by Glenn Beck of The Blaze.
He said, "I thought we were heading into a constitutional crisis. I think whatever you think of Trump, the fact is that the whole Russiagate thing was a grave injustice. It appears to be a dirty political trick that was used first to hobble him and then potentially to drive him from office.
"I believe it is seditious," Barr said.
He did note, however, that sedition would be a hard case to prove in a court of law.
He explained, "It was a gross injustice, and it hurt the United States in many ways, including what we're seeing in Ukraine these days. It distorted our foreign policy, and so forth."
It was Barr who commissioned John Durham to work as a special counsel to investigate the Russiagate scandal.
"I was highly confident he would remain in office and they wouldn't touch him," Barr explained in the interview. "The Biden administration had no real interest in protecting either Hillary Clinton or Comey. And at the end of the day, for them to lose the capital and appear to be covering something up that would then never get resolved, I didn't think was in their interest."
Russiagate, evidence now has revealed, was spawned by Hillary Clinton in her attempt to divert the public's attention from her own email scandal at the time. In fact, that's what Barack Obama was briefed about the situation, reports have confirmed.
Through channels that were directed through law firms to distract from their purposes, her supporters made false claims to the FBI about Trump being linked to Russia through the Alfa Bank.
Her campaign also funded the "Steele dossier" compilation of false claims about Trump.
Durham already has obtained one guilty plea from an FBI agent who admitted altering evidence in order to continue the bureau's investigation of Trump's campaign.
But a Washington-based jury, including several fans of Hillary Clinton, acquitted her former campaign lawyer, Michael Sussmann, on a charge he lied to the FBI to push forward on the campaign of lies against President Trump.
He had claimed he was bringing information on Trump to the FBI on his own, when testimony at his trial revealed he was being paid by Clinton.
In fact, he admitted in a social media statement that that was the case, although that statement was not allowed as evidence at his trial because of a technicality.
The judge in Sussmann's case also repeatedly issued rulings that handicapped Durham's presentation of the case against Sussmann.
National File noted, "The basis for [special counsel Robert] Mueller's Russia probe included numerous false statements from the FBI, FISA warrant abuse from the Obama DOJ and Clinton-funded opposition research that included actual Russian disinformation."
Robert closed his years-long review without finding any collusion between the Trump campaign and Russia. ##
Restated, the first two articles are in a significant measure about the effects on the public of what deposed President Donald J. Trump called 'fake news.' Media bias and related 'reporting' caused millions to believe things that simply weren't true.
With that noted, the next article is more focused on the Clinton Campaign funded phony 'dossier,' again, per WND NewsCenter to MHProNews.
Sussmann verdict in, but Hillary's role in election fraud revealed
John Durham now preparing for trial of source of Clinton-funded 'dossier'
By Art Moore
Published May 31, 2022 at 2:56pm
A Washington, D.C, jury on Tuesday acquitted former Hillary Clinton lawyer Michael Sussmann of lying to the FBI, but the most important outcome of the case for special counsel John Durham was the confirmation of Hillary Clinton's role in a plot to weaponize the FBI to launch an investigation of her Republican opponent in the 2016 election.
The jury saw compelling evidence that Sussmann falsely presented himself as a concerned citizen rather than as a member of Clinton's campaign when he gave the FBI data to support the bogus claim that Donald Trump had a secret communications channel with the Kremlin through computer servers owned by a Russian bank.
The jury foreman told a reporter after the verdict that she didn't think the case should have been prosecuted.
"There are bigger things that affect the nation than a possible lie to the FBI," she said
But during the trial, former Clinton campaign manager Robby Mook testified that Hillary Clinton "agreed with the decision" to feed the evidence-free Trump-Russia claim to the FBI.
In Durham's indictment of Sussmann, he said the evidence against the Clinton lawyer reveals "a scandal much deeper than merely Sussmann's role in a second Russian hoax — a scandal that entangles the Clinton campaign, multiple internet companies, two federally-funded university researchers, and a complicit media."
The prosecution said during the trial that the material Sussmann gave to the FBI was "pure opposition research" for the purpose of concocting an "October Surprise" in the 2016 election.
The case also revealed that the FBI's top brass were excited about Sussmann's claim. An agent told a colleague in a text, "People on 7th floor to include Director are fired up about this server," referring to James Comey and the bureau's top brass.
And further, the Sussmann prosecution confirmed the Clinton campaign paid the opposition research firm Fusion GPS to produce the infamous dossier of unverified and now debunked claims against Trump compiled by former British spy Christopher Steele.
The dossier, fueling the Trump-Russia probe, was used as evidence to obtain warrants to spy on the Trump campaign.
Next for Durham is the trial in October of Russian-national Igor Danchenko, the primary source for the Steele dossier. The indictment presents evidence that the Clinton campaign hired people to feed the contents of the dossier – which turned out to be Russian disinformation – to law enforcement, intelligence agencies and the media to influence the election.
Durham issued a statement after the verdict Tuesday.
"While we are disappointed in the outcome, we respect the jury's decision and thank them for their service," he said. "I also want to recognize and thank the investigators and the prosecution team for their dedicated efforts in seeking truth and justice in this case."
Sussmann read a prepared statement to reporters after the trial ended Friday say he "told the truth to the FBI and the jury clearly recognized that with their unanimous verdict today."
"I'm grateful to the members of the jury for their careful and thoughtful service. Despite being falsely accused, I'm relieved that justice ultimately prevailed in my case," he said.
"As you can imagine, this has been a difficult year for my family and me," Sussmann continued. "But right now, we are just grateful for the love and support of so many during this ordeal and I'm looking forward to getting back to the work that I love."
The jury pool in the trial came from Washington, D.C., which gave Donald Trump only 4% of the vote in the 2016 election and a little more than 5% in 2020. Judge Chris Cooper, an Obama appointee, had a professional relationship with Sussmann, and his wife once represented former FBI lawyer Lisa Page. It was Page's texts with FBI agent Peter Strzok, the lead in the Trump-Russia probe, that revealed personal animus toward Trump was driving an investigation that even Strzok admitted lacked evidence.
Constitutional scholar Jonathan Turley summarized the jury bias in an interview with Bret Baier of Fox News.
"I mean, he is facing a jury that has three Clinton donors, an [Alexandria Ocasio-Cortez] donor, and a woman whose daughter is on the same sports team with Sussmann's daughter," said the George Washington University professor of law.
"With the exception of randomly selecting people out of the DNC headquarters, you could not come up with a worse jury."
See Turley's remarks:
TURLEY: "I mean, he is facing a jury that has three Clinton donors, an AOC donor, and a woman whose daughter is on the same sports team with Sussmann's daughter. With the exception of randomly selecting people out of the DNC headquarters, you could not come up with a worse jury" pic.twitter.com/RHqen6AMAc

— Benny Johnson (@bennyjohnson) May 26, 2022
##
Additional Information, More MHProNews Analysis and Commentary in Brief
The weaponization of a federal law enforcement agency should be a sobering concern to every honest American.
But so too should be the weaponization of various federal regulators.
The Sussman case should be viewed through the lens of the manufactured housing industry's independent companies' experiences. When the 'premier' law enforcement agency in the U.S. is corrupted in this fashion, why should there be any surprise that MHI, HUD, FHFA, or DOE are similarly weaponized?
A special report is planned, likely for MHLivingNews, that will draw threads together in a fashion that will relate directly to manufactured housing being artificially limited by powerful forces. Stay tuned. Until then, these recent and related reports will provide useful added insights.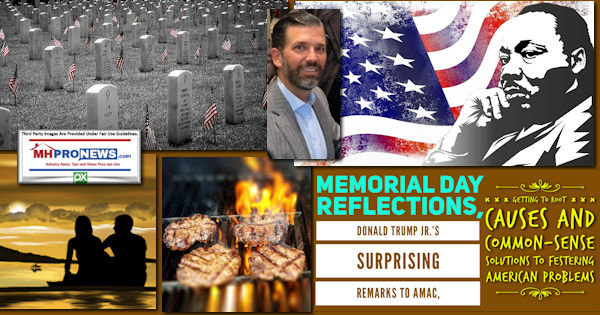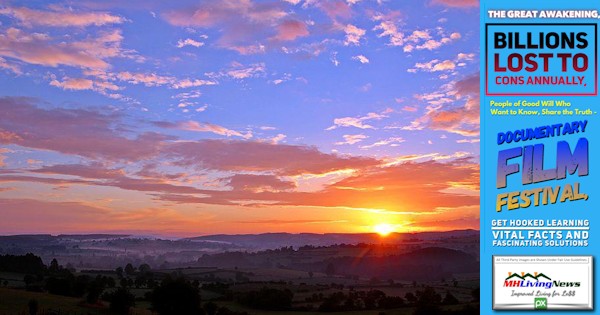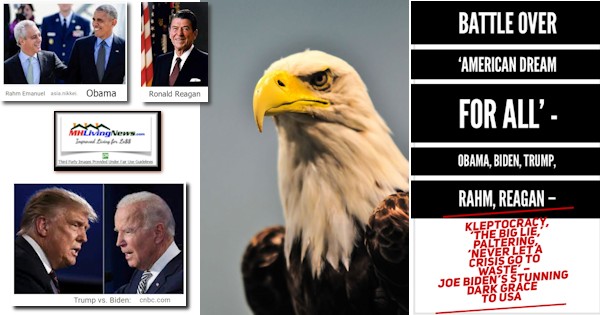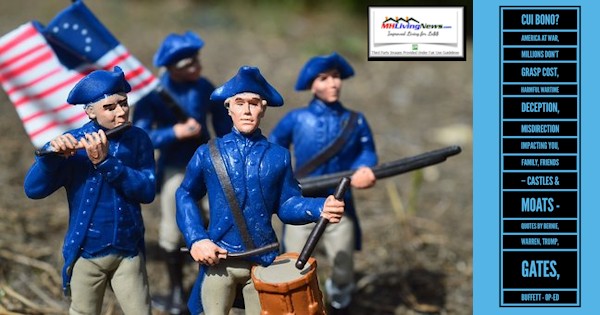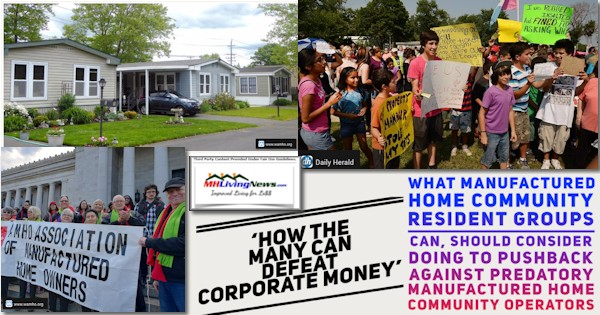 Clock Starts-Manufactured Housing Association for Regulatory Reform Provides Latest Facts, Options, and Planning to Stop Advancing Dept of Energy Manufactured Housing Energy Rule; plus MHStock Update
Next up is our daily business news recap of yesterday evening's market report, related left-right headlines, and manufactured housing connected equities.
The Business Daily Manufactured Home Industry Connected Stock Market Updates.  Plus, Market Moving Left leaning CNN and Right-leaning (Newsmax) Headlines Snapshot. While the layout of this daily business report has been evolving over time, several elements of the basic concepts used previously are still the same. For instance. The headlines that follow below can be reviewed at a glance to save time while providing insights across the left-right media divide. Additionally, those headlines often provide clues as to possible 'market-moving' news items.
Market Indicator Closing Summaries – Yahoo Finance Closing Tickers on MHProNews…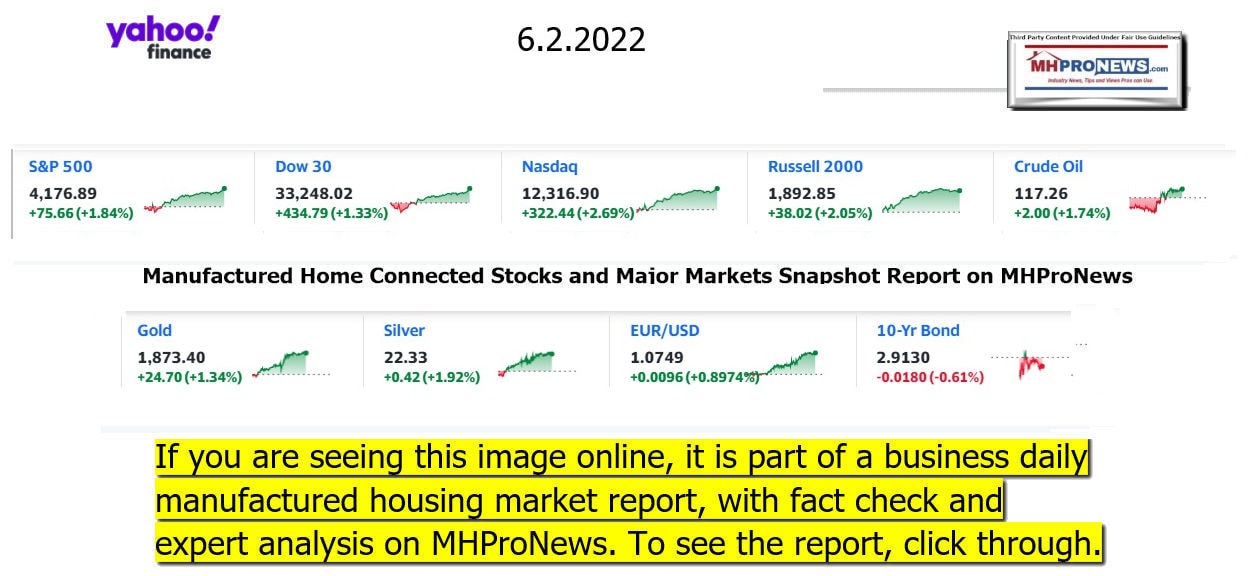 Headlines from left-of-center CNN Business – from the evening of 6.2.2022
It's not just oil
The facilities of the oil refinery on the industrial site of PCK-Raffinerie GmbH are illuminated in the evening in Brandenburg, Schwedt, on May 4, 2022. Crude oil from Russia arrives at the oil refinery via the "Friendship" pipeline. The Russian energy company Rosneft took over a large part of the refinery last year. Rosneft is Russia's largest oil producer. According to its own information, the plant in the Uckermark region processes 12 million tons of crude oil annually, making it one of the largest processing sites in Germany.
The world may be careening toward a 1970s-style energy crisis — or worse
OPEC agrees to pump more oil as Russian output drops
$2 trillion in savings may not be enough to rescue the economy
How America is coping with inflation: Buy what's needed, nothing more
Mortgage rates dip again, but it's still tough to afford a home
Larry Summers responds to Janet Yellen's admission on inflation
Brace yourselves for an economic 'hurricane,' Jamie Dimon says
America's employers keep hiring despite looming threats
Chewy may be getting out of Wall Street's doghouse
Electric supercar maker Rimac receives over $500 million investment from Porsche and others
Opinion: Small businesses like mine are struggling to deal with rising prices for almost everything
Here's when to say 'no' at work
Analysis: Depp and Heard: A 'digital-age witch trial' or a just verdict?
How Americans can watch the Queen's Platinum Jubilee
Ford started producing its F-150 Lightning electric pickup in the Rouge Electric Vehicle Center, an assembly plant located in Dearborn, Michigan.
Ford announces $3.7 billion investment to build electric vehicles, trucks, new Mustang
The charging port of a Chevrolet Bolt electric utility vehicle (EUV) during the 2022 New York International Auto Show (NYIAS) in New York, U.S., on Thursday, April 14, 2022.
The new Chevrolet Bolt will be the cheapest electric vehicle in the US
'Top Gun: Maverick' brings back the Taiwan flag after controversy
TRAVEL
Travelers walk through the west terminal to catch their flights on May 23, 2022, in Austin, Texas. Austin, the State Capitol of Texas, is the state's second largest city and is experiencing a bustling building boom based on increased government, a return of tourism following Covid-19, and an influx of Silicon Valley tech companies expanding their operations.
Airlines, travel industry push White House to end testing requirements
Why you're going to hate traveling this summer
Norwegian settles dispute with Boeing
Airbnb is closing its listings business in China
Trivago CEO predicts strong summer travel season despite inflation
RETAIL
A shopper heads to the checkout line at a Vons store in April 2020 in Torrance, CA.
Why stores always put candy and soda near the cash register
About 100 Sears Hometown stores are closing
Stores have too much stuff. Get ready for discounts
Century 21 is staging a comeback
Wealthy shoppers are splurging at Macy's. Low-income shoppers are pulling back at Walmart
Headlines from right-of-center Newsmax 6.2.2022
Breaking News
Ukraine Chief of Staff Yermak Talks War, Peace With Newsmax
Police: Tulsa Shooter Targeted Surgeon He Blamed for Pain
A police vehicle sits in front of the Natalie Building at Saint Francis Hospital in Tulsa, Oklahoma.
A man who blamed his surgeon for ongoing pain after a recent back surgery bought an AR-style rifle hours before opening fire at a Tulsa medical office, killing the surgeon and three other people before fatally shooting himself, police said Thursday. [Full Story]
Russian Invasion of Ukraine
US Targets Putin-Linked Elites, Yachts, Firms for New Sanctions
Andriy Yermak to Newsmax: Russia Must 'Stop the War,' Withdraw, Pay Reparations | video
Russia Claims It Shot Down Ukrainian Su-25 Fighter Jet
Saudi, OPEC May Make Up for Russian Oil Output Loss as Biden Visit Looms
Russian Foreign Minister: Gulf Countries Won't Sanction Moscow
Kremlin: US Plan to Sell Armed Drones to Ukraine Does Not Affect Military Operation
Britain Plans to Send Medium-Range Rockets to Ukraine
Russia Foreign Minister: US, UK Missiles Are 'Direct Provocation'
Zelenskyy: Russia Kidnapped 200,000 Ukrainian Children
Zelenskyy to Newsmax: We're the World's 'Defensive Perimeter' | video
More Russian Invasion of Ukraine
Newsmax TV
Carter: $350M Border Wall Materials Rusting Away | video
Arrington: Gun Laws Must Allow for Self Defense | video
Ric Grenell: 'I've Seen the Evidence,' Comey Must Be 'Prosecuted' | video
Sessions: Raise Rifle-Buying Age to 21 | video
Reschenthaler: New Bill Focuses on First Responders' Mental Health | video
Hinson: 'Concerning' Migrant Terror Suspect Was Released | video
Don McLean: 'American Pie' Couldn't Become a Hit Now | video
More Newsmax TV
Newsfront
Florida Supreme Court Lets Gov. DeSantis' Redistricting Map Stand
The Florida Supreme Court declined to block the state's congressional redistricting plan Thursday, which had been implemented by Republican Gov. Ron DeSantis…. [Full Story]
CMA Fest Bans Confederate Flag Imagery at Country Music Fest
The CMA Fest is prohibiting any Confederate flag imagery at its [Full Story]
Kirk Cameron to Newsmax: Parents' Eyes Opened During At-Home Schooling
[Full Story] | video
Queen Elizabeth II Will Skip Friday Events Due to Discomfort
Buckingham Palace says Queen Elizabeth II will not attend a church [Full Story]
Memo: Detective Shortage Stalls Seattle's Investigations of Sexual Assaults
The Seattle Police Department stopped investigating new adult [Full Story]
Top 10 Wealthy Donors Funding Liberal Causes
Political contenders at all levels and across the ideological [Full Story] | Platinum Article
New CNN President Says Stop Calling Everything 'Breaking News'
CNN's new president has promised changes and one of the latest [Full Story]
1M Guns Sold in US for Record 34th Straight Month
More than 1 million civilian guns were sold during May in the United [Full Story]
White House Weighs Oil Profits Tax
The White House is considering proposals that would tax oil and gas [Full Story]
Washington Post Adds Editor's Note to Heard's Defamatory Op-Ed
The Washington Post has added an editor's note to the Amber Heard [Full Story]
Federal Investigators to Review FDA Response to Baby Formula Recall
Federal investigators have launched a review into whether the U.S. [Full Story]
Khanna Calls on Biden to Tackle Inflation With 'Bolder Vision'
Ro Khanna, D-Calif., is calling on President Joe Biden to "meet [Full Story]
Lawyer: Amber Heard to Appeal Johnny Depp Defamation Verdict
"Aquaman" actor Amber Heard will appeal a jury's decision that she [Full Story]
Senate Dems Launch Ads Hitting Oz and McCormick
Before the recount in Pennsylvania's Senate Republican primary, Senate [Full Story]
Alabama Giving $5,000 to Tipster Who Helped in Capture of Casey White
The state of Alabama will pay a $5,000 reward to an anonymous tipster [Full Story]
LeBron James Reaches Billionaire Status
LeBron James has added another title to his collection: [Full Story]
Biden to Speak on Mass Shootings, Urge Congress to Act
President Joe Biden will speak Thursday night on the latest spate of [Full Story]
Weinstein's Rape Conviction Upheld by Appeals Court
A New York appeals court upheld Harvey Weinstein's rape conviction [Full Story]
Florida Sheriff Defends Release of Juvenile's Mug Shot
A Florida sheriff defended releasing the mug shot of a 10-year-old [Full Story]
Newsweek: Putin Treated for Cancer in April
A classified U.S. intelligence report says Russian President Vladimir [Full Story]
Avenatti Gets 4 Years for Defrauding Stormy Daniels
Michael Avenatti, the brash California lawyer who once took on [Full Story]
Virginia Democrat Rep. Scott Denies Rumors He's Leaving Congress
Bobby Scott, D-Va., chairman of the House Committee on Education [Full Story]
Republicans Demand Answers on Diminishing Domestic Energy Production
Republican leaders on the House Committee on Energy and Commerce say [Full Story]
Uvalde Responder Attempted to 'Negotiate' via Phone With Shooter
A Uvalde, Texas, "negotiator" was trying to get the mass shooter on [Full Story]
US Gas Prices Hit Record; OPEC+ to Pump More Oil
The OPEC oil cartel and allied countries including major exporter [Full Story]
Marion Barber, Former Dallas Cowboy, Dead at 38
Marion Barber, a former NFL player with the Dallas Cowboys, was found [Full Story]
OPEC+ to Boost Oil Production 50 Percent
The OPEC oil cartel and allied producing countries including Russia [Full Story]
Gallup Poll: More Than Half Now Identify as Pro-choice
Fifty-five percent of Americans now identify as pro-choice,according [Full Story]
Top Senate Democrat Bob Menendez: Time to End Diplomacy With Iran
Democrat Sen. Bob Menendez of New Jersey, who serves as the chairman [Full Story]
Abnormal Cold in Tropics May Impact Short-Term Weather Pattern
A rare and abnormally colder than normal weather pattern may impact [Full Story]
Ohio Governor to Sign Bill Allowing Armed School Employees
Ohio school districts could begin arming employees as soon as this [Full Story]
New Military Grade Telescope Lets You See for Miles
Starscope
More Newsfront
Finance
OPEC+ to Boost Oil Production 50 Percent
The OPEC oil cartel and allied producing countries including Russia will raise production by 648,000 barrels per day in July and August – roughly 50% – offering modest relief for a global economy suffering from soaring energy prices and the resulting inflation…. [Full Story]
US Tech Sector Sees Highest Job Cuts Since 2020
30-Yr Mortgage Rates Edge Down, But Still Above 5%
Square to Link to iPhone's 'Tap to Pay'
CFTC Sues Crypto Exchange Gemini Over Fake Info
More Finance
Health
Experimental Pancreatic Cancer Treatment Looks Promising
In what could turn out to be a potential breakthrough in the treatment of pancreatic cancer, a new report suggests a key component of a patient's immune system can be rewired to assassinate tumor cells. The experimental approach has already shown promise in one patient. Kathy…… [Full Story]
What People With Early-Onset Dementia Want You to Know
Study: Prior COVID Does Not Protect Kids From Omicron, Vaccine Does
More Infant Formula to Arrive in US Next Week
Moderna COVID Vaccine Delivery to EU Pushed Back by Several Months
MHProNews has pioneered in our profession several reporting elements that keep our regular and attentive readers as arguably the best informed in the manufactured housing industry. Among the items shared after 'every business day' (when markets are open) is our left-right headline recap summary. At a glance in two to three minutes, key 'market moving' news items are covered from left-of-center CNN Business and right-of-center Newsmax. "We Provide, You Decide." © Additionally, MHProNews provides expert commentary and analysis on the issues that others can't or won't cover that help explain why manufactured housing has been underperforming during the Berkshire era while an affordable housing crisis and hundreds of thousands of homeless in America rages on. These are "Industry News, Tips, and Views Pros Can Use" © features and others made and kept us the runaway #1 in manufactured housing trade publisher for a dozen years and counting.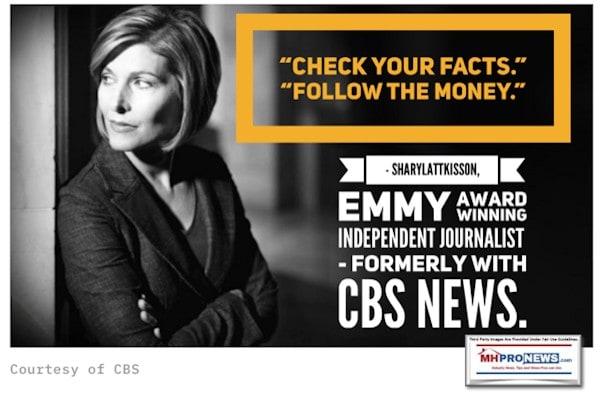 Manufactured Housing Industry Investments Connected Equities Closing Tickers
Some of these firms invest in manufactured housing, or are otherwise connected, but may do other forms of investing or business activities too.
NOTE: The chart below includes the Canadian stock, ECN, which purchased Triad Financial Services, a manufactured home industry lender
NOTE: Drew changed its name and trading symbol at the end of 2016 to Lippert (LCII).
NOTE: Deer Valley was largely taken private, say company insiders in a message to MHProNews on 12.15.2020, but there are still some outstanding shares of  the stock from the days when it was a publicly traded firm.  Thus, there is still periodic activity on DVLY.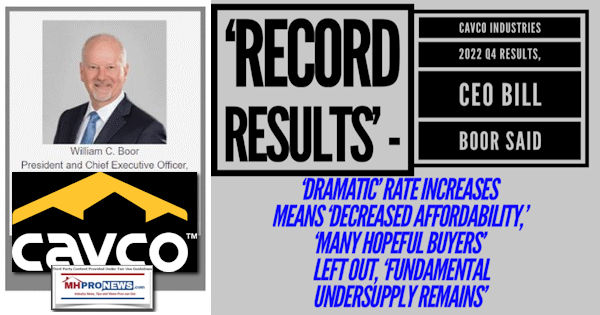 Manufactured Home Communities (a.k.a. 'Mobile Home Parks' – SIC) – Exploring UMH Properties; Fellow Manufactured Housing Institute Member Yes! Communities Suits and Settlements; plus MH Markets Updates
'Announcing!' 'Manufactured Community Owners' Association of America' 'Finally Bringing Fight To Manufactured Home Community Sector of the Industry' – plus Sunday Weekly Manufactured Housing Headlines Review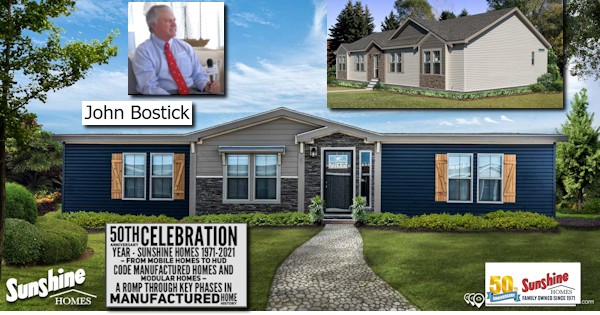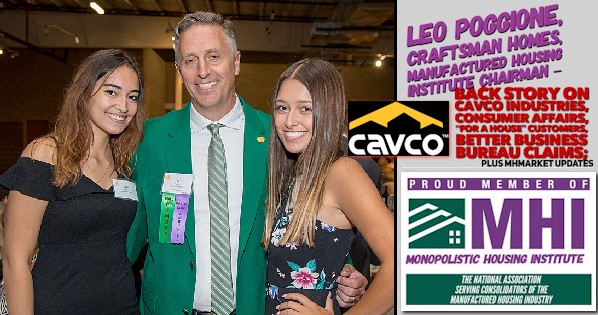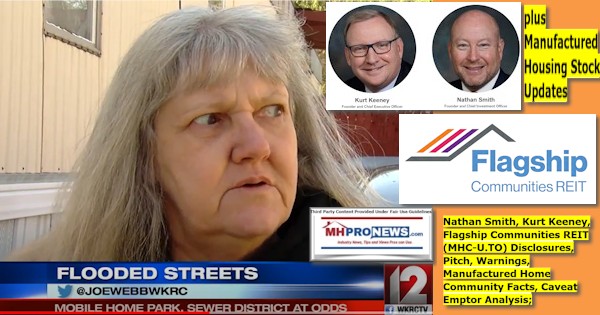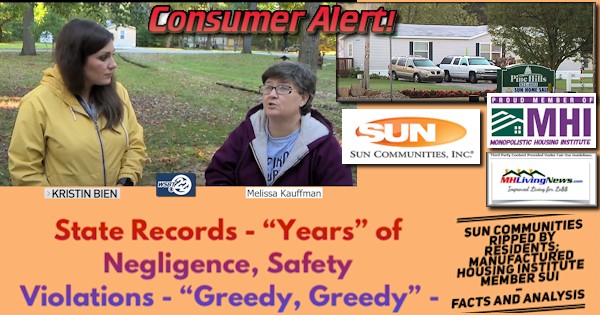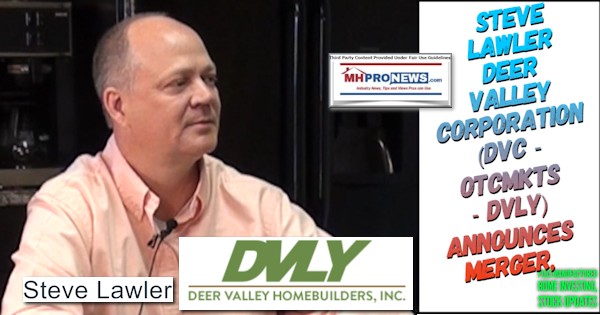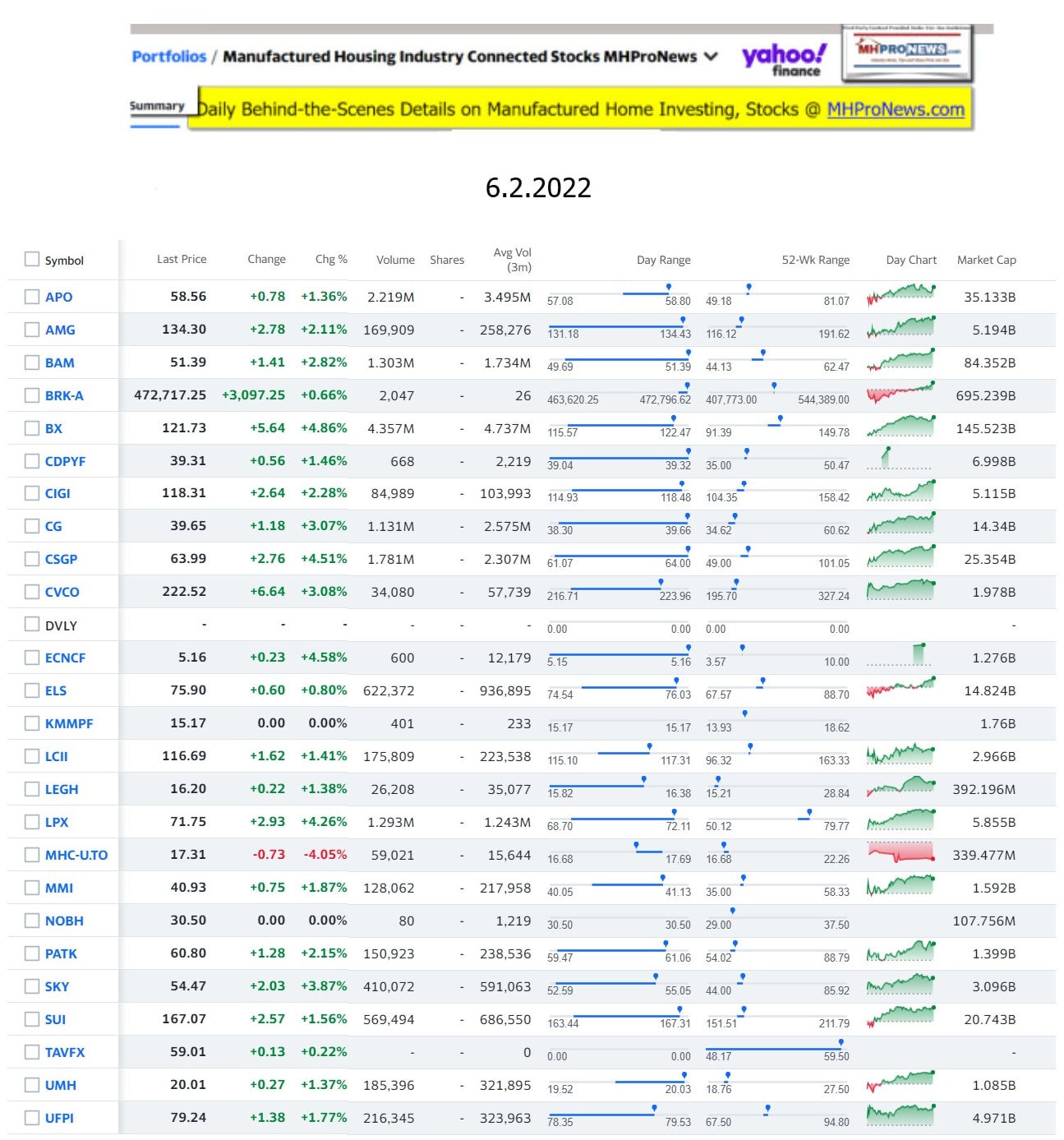 2022

…

Berkshire Hathaway is the parent company to Clayton Homes, 21st Mortgage, Vanderbilt Mortgage and other factory-built housing industry suppliers.


·

LCI Industries, Patrick, UFPI, and LP each are suppliers to the manufactured housing industry, among others.




·

AMG, CG, and TAVFX have investments in manufactured housing related businesses.

For

insights from third-parties and clients about our publisher

, click here.


Enjoy these 'blast from the past' comments.

MHProNews. MHProNews – previously a.k.a. MHMSM.com – has celebrated our 11th year of publishing and have completed over a dozen years of serving the industry as the runaway most-read trade media.
Sample Kudos over the years…
It is now 12+ years and counting…
Learn more about our evolutionary journey as the industry's leading trade media, at the report linked below.
· For expert manufactured housing business development or other professional services, click here.
· To sign up in seconds for our industry leading emailed headline news updates, click here.

Disclosure. MHProNews holds no positions in the stocks in this report.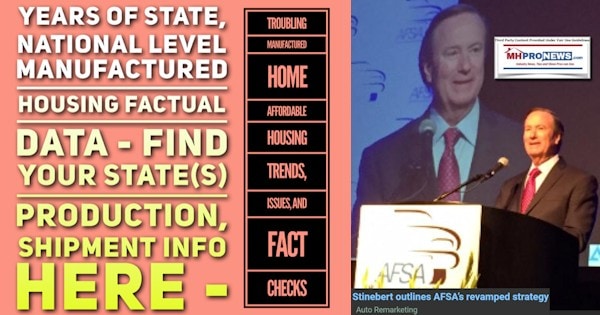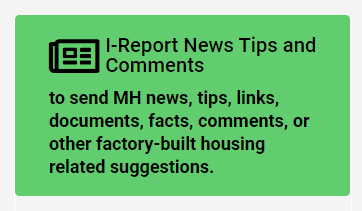 That's a wrap on this installment of "News Through the Lens of Manufactured Homes and Factory-Built Housing" © where "We Provide, You Decide." © (Affordable housing, manufactured homes, stock, investing, data, metrics, reports, fact-checks, analysis, and commentary. Third-party images or content are provided under fair use guidelines for media.) (See Related Reports, further below. Text/image boxes often are hot-linked to other reports that can be access by clicking on them.)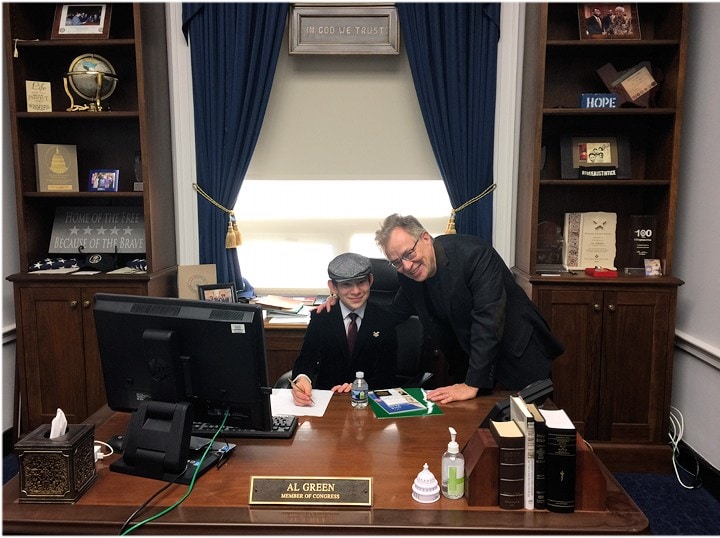 By L.A. "Tony" Kovach – for MHProNews.
Tony earned a journalism scholarship along with numerous awards in history. There have been several awards and honors and also recognition in manufactured housing. For example, he earned the prestigious Lottinville Award in history from the University of Oklahoma, where he studied history and business management. He's a managing member and co-founder of LifeStyle Factory Homes, LLC, the parent company to MHProNews, and MHLivingNews.com. This article reflects the LLC's and/or the writer's position and may or may not reflect the views of sponsors or supporters.