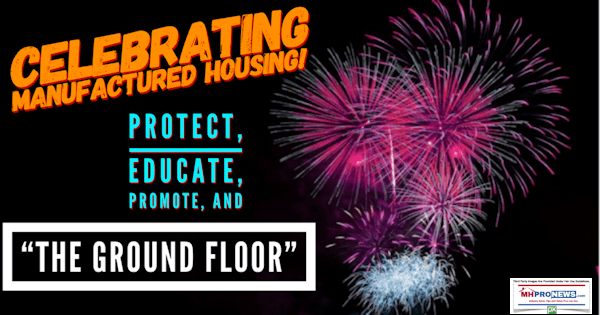 When you or others know the truth, and act upon it, then the truth will set people free.
There are principles and ideals that are timeless.  The above is a paraphrase of such a principle.  What follows are also tried and true principles that when applied, can be a cause for celebration today and for years to come.
We've all seen articles, heard radio or watched reports on television that 'if you had invested in company X when it first started, here is what it would be worth today.'  That's referred to as 'the ground floor' opportunity.
Of course, people don't know when something is
the leading edge,
the bleeding edge,
or the next big .com flop.
So, some get in on the ground floor, while others don't.  That's life.
Here's a real world example of X. Amazon. Per Investopedia on Oct 10, 2018: "When Amazon first went public in 1997, its stock was priced at just $18 per share.
From that modest beginning, the online retail giant has seen its stock skyrocket, despite a rocky period during the dot-com crash. The company's shares hit a new high of $2,050.50 a share on Sept 4, 2018, before dipping to $1,870.32 on Oct. 10.
If you had invested just $100 in Amazon's IPO, you would have received 5 shares. What is beyond impressive is that investment would have been worth nearly $120,762 at the Aug. 31, 2018, close price of $2012.71/sh. That would yield an increase of more than 120,000% on the initial $100 investment."
Those are impressive numbers.  But among the challenges with that kind of investment is the lack of control.  When you own your own company, and/or when you are selling for a company that rewards performance, there is a much higher degree of control over how something performs.
That's motivation.
When Lawrence Yun, the Chief Economist for the National Association of Realtors says that the nation needs 8.3 million housing units, and that builders alone can close that gap, that spells opportunity.  That's a cause for celebration.
This year, manufactured housing will only produce roughly 105,000 (+/-) shipments. Compare that to 20 years ago, when this industry achieved 372,000 + shipments.  The RV business grew significantly since that date, why not manufactured housing?  RVs are often a 'luxury' item, homes are a necessity of life.
Retailer Alan Amy said on camera that manufactured homes are the future of housing.  That's why the billionaires are buying it up as much as they can.
If manufactured housing went to ten times its current sales level, it would be shipping about 1,000,000 new homes a year. Sound impossible? Even at that pace, it would take 8.3 years to fill all of the needs that Yun has said exist.  Don't forget, the population will continue to grow too.
That sounds suspiciously like a ground floor opportunity, doesn't it?  Only there is a twist.
This opportunity is a proven one.
What are the hurdles or road blocks?
We won't go through every detail, there isn't time.  But we will sum it up with three words.  Protect, Educate and Promote (PEP).  Inside and outside of our industry, those same 3 letters apply.  One must PEP inside MHVille, and PEP outside too.
PEP, Me and Thee
At a meeting of industry professionals, this writer used those words "Protect, Educate, Promote," and people in the room lit up. 'I've never heard it put that way,' said one corporate leader. 'That's a program that makes sense.'
Keep it simple, smarty. KISS.
It is my goal to give credit where it is due. That PEP came from a state association executive. He demurred when we offered to give him credit, saying its standard association thinking.
It may be standard for him, but it isn't as clear to many others in MHVille.
Trade media like MHProNews is not a trade association. But we do similar things. Ideally, trade media is working in collaboration with trade associations and companies of all sizes to get the right words out at the right time. PEP.
The right words, properly and timely presentation are what education is all about.
Take the right words, and they will protect your operation.
Use the right words, and they will promote your operation.
PEP.  The right words, the right way, at the right time.
Then, keep repeating.
Celebration!
MHProNews is celebrating today the completion of its 9th year of MH trade publishing. Put differently, we are beginning our tenth year of serving manufactured home – and other factory-built housing professionals – in this fashion.
Many forget, or didn't realize, that publishing is just part of what we do, because we offer business development services like marketing, sales coaching, recruiting, speaking that inspires people to do their best, videos, consulting, PR, content creation, and much, much more that all spells profitable business development.
But years before we began this trade media adventure, this writer was already doing business development and contract services for MH:
Retailers,
Communities,
Financial Services firms,
Factory builders,
Investors, and
Other service providers involved in manufactured housing.
Time, Talent, Treasure, and Vision 
When we launched this trade publication, the industry was down to two other privately owned operations that either blogged or printed items for industry professionals.
One of those two has since closed, and along with others, we tipped our hat publicly to Jim Visser. He left on his own terms. He could have sold the Journal, had numerous offers, but turned them all down. Jim had built a certain legacy. His legacy is thus intact.
The other is a monthly letter and a blog that's often, but not always, weekly. There's been another monthly blog too, by another duo.
After we had been publishing several years, others have jumped in, especially in the last few years.  If we can do it, they reasoned, they can too.  That's fine.  But as their leaders have said privately, they don't try to compete with MHProNews.  They try to cheerlead for specific causes, which is their right. We respect their rights.
But we have more visitors in a single day than others may have readers all month – or in three months. That claim is based upon third party data.  We way out perform the competition.
As one competitor put it to me privately, 'Tony, thousands of manufactured housing pros talk in bars and restaurants about industry topics like monopoly that you alone publish.'
From a competitor, that's a compliment.  But we don't publish things simply to be sensationalistic.  We publish it because only the truth, followed by the correct action, will set people free.
Serious Research, Plus Genuine News with Analysis Equals Being #1 in MHVille 
That success formula is one that you could be doing in your market(s) too. We've done it with others, why not you?
When you make the case with PEP properly, then growth occurs. It's not passive, its active.  It takes some change, but its smart change in a ground floor opportunity.  Manufactured housing done right.
Some want to do that on their own, and that's fine.  But others realize that they are writing a check to – and/or investing their time – Google, Facebook, and other media.  They get a result.  They are in a habit, as one manufactured housing marketer frankly told me.
We have been, are, and will continue to be different.  Because feel good, cheerleading DOES NOT set people free. If cheerleading was the answer, then our industry would collectively be at a half-million or more sales a year.  Nor is it isn't a mere cold recitation of the facts that moves minds and hearts.
People have to be met where they are, and then they have to be convinced.  That's a process.  Processes are part of how companies like Amazon became fabulously successful.  Its a process of engagement.  That process requires good service. Happy customers. That's training, motivation, and information combined.
The truth well told sets people free to buy what they at some level want to try. They want a home.
There are millions curious enough about what they may call a 'mobile' or manufactured home to be doing millions of internet searches every year.
But only a few are buying.
That's opportunity in disguise.  That's better than a ground floor, because this industry is proven.
When some 17 million cars are sold in a single year in the U.S., that tells you the potential of the automotive industry.
When RVs outsell MH by 5 to 1 today, but 20 years ago, MH outsold RVs by 3 to 2, that tells you how far MH has fallen behind.  But that spells opportunity in disguise.
We know from field experiences how to unlock those opportunities at the local market level.  We've been doing it for years.
Celebrate with us today, as we head into our 10th year of serving the manufactured and modular housing industry .  We take on the tough challenges, and thank the Lord, we are not only standing, but growing. Come grow with us.
My sincere thanks to all of those who have been sending messages via LinkedIn and/or in other ways for helping us celebrate our 9th anniversary of publishing what we've called for years, MHProNews.
But keep in mind that the original name was MHMarketingSalesManagement.com.  Those are elements of success, like PEP.
Success is routinely collaborative.  Together with our clients, sponsors and those who see the value of the truth well told, the best is yet to come.
Because the numbers tell us that we are on a very special ground floor.
MH "Industry News, Tips and Views That Pros Can Use" © is more than a slogan. You are either standing still, going backward, or moving ahead.  "We Provide, You Decide." © ## (Manufactured housing related marketing & sales news, analysis, and commentary.)
(See Related Reports, further below. Third-party images and content are provided under fair use guidelines.)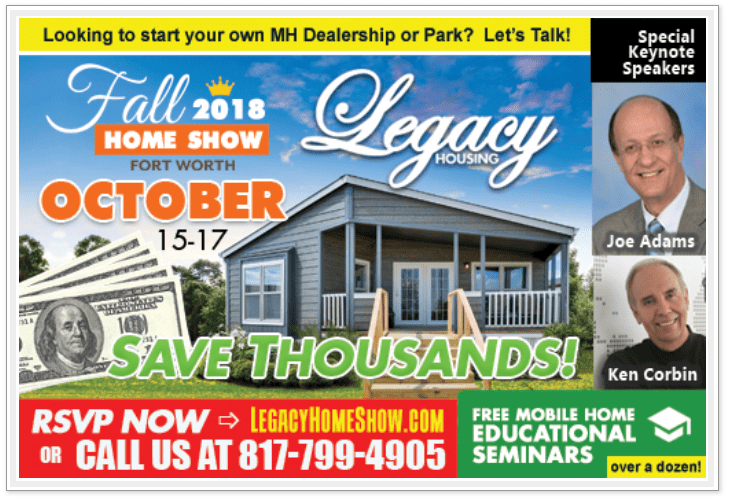 By L.A. "Tony" Kovach – for MHProNews.com.
Tony is the multiple award-winning managing member of LifeStyle Factory Homes, LLC, the parent company to MHProNews, and MHLivingNews.com.
Office 863-213-4090 |Connect on LinkedIn:
http://www.linkedin.com/in/latonykovach
Click here to sign up in 5 seconds for the manufactured home industry's leading – and still growing – emailed headline news updates.
Related References:
Attracting and Retaining Sales Talent – Evidence and Data-Driven Potential in Manufactured Housing
Proper Planning, Manufactured Housing, Marketing and Sales, Monday Morning Meeting
"Family Owned," a Formula for Outperforming "Big Boys," Monday Morning MH Marketing Sales Meeting
Sustainable Success. Your Best MH Investment? Monday Morning Manufactured Housing Sales and Marketing Meeting
Becoming a Standout Performer, Monday Morning Sales, Marketing Meeting