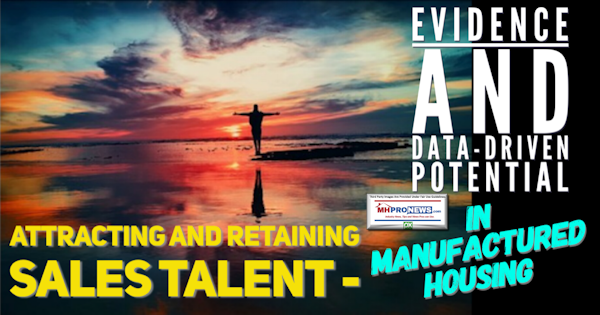 At this moment, the potential opportunity to achieve more in manufactured housing by independents may be greater than at any time in decades. But tapping those opportunities requires an openness to new facts, evidence, and ideas.
By definition, doing more of the 'same old, same old,' yields more of the same. One reaps what is sown.
In business and in public discourse, mental and physical habits set in. The right habits are good, the wrong ones are self-limiting.
When competing ideas exist, some want to discuss or debate them. That's ok.  It can even be good, when done properly. But that ought to be done based upon a genuine, healthy discussion.
Some enter into a discussion with a closed mind, trying to prove 'their' point. The ego gets invested. Pride sets in. Such a person is less likely to 'change their mind' – at least at that time – regardless of the facts or evidence.  But the discussion may still be useful to those who are observing. 
That's human nature at work. The real geniuses are those who create the discipline of proven systems and processes that every sound business requires, and marries them with a willingness to test other ways to see if improvements can be profitably achieved.  
At the core of this is the need for objectivity combined with discipline.  
Discipline is good, but it's enhanced by a healthy motivation.
There are great thinkers who were also doers. They found the way to motivate others to be the best version of themselves.  
The lazy, ego-invested or honest skeptics can use all kinds of methods to block healthy or even necessary change.
The point?  
An Emerging New MHVille and American Reality
A new economic reality is emerging in the U.S. Love, like, or hate his style, but President Trump is getting things done that make America a better place for small- to mid-sized businesses. Businesses are opening and expanding.  Wages are rising, as more jobs are opening.
As the economy improves, the need to retain and attract good talent will only grow. With unemployment officially at 3.7 percent, and with over 6 million job openings, people have more career and job options.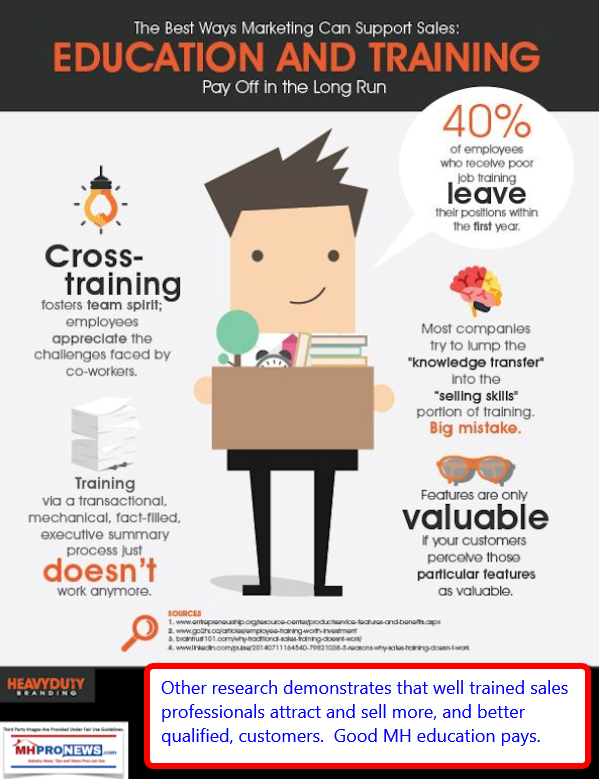 Research has proven that training – education done well – motivates workers. Good training also improves performance and retention.
When a sales pro in retail, at the factory, or in communities can learn more to earn more, they are more likely to stay. It also makes for a better workplace. 
And at the core of every marketing and sales article on MHProNews is the belief that the customer deserves to be treated honestly, ethically, and with a respect for their long-term interests.
Sellers win, when customers win. By the way, savvy customers know you have to make a profit.
In this emerging economy, the need to think in terms of mutual victories – where everyone in the mix wins – is essential. It's a good thing, but it may require healthy changes in how business is done.
The day may come in manufactured housing when well qualified retail buyers will go to retailers or communities intending to purchase. The only question is who they will do business with.
That kind of qualified customer won't respond well to many of the marketing and sales methods they see.
In that projected future – then and now – truly skilled, informed, disciplined sales people will be needed.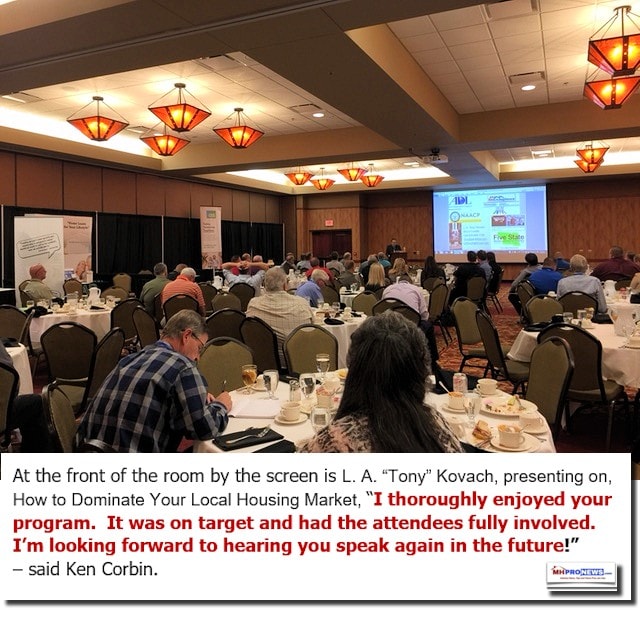 The time is now for forward-thinkers who want to lead this emerging trend to invest in systems that attract and retain qualified professionals who can attract and satisfy qualified buyers.
That's what we help client firms do, and it sets us apart from the pack. That's your weekly dose of the Monday Morning Manufactured Housing Marketing and Sales Meeting. ## (Research, news, analysis, and commentary.) 
(See Related Reports, further below. Third-party images and content are provided under fair use guidelines.)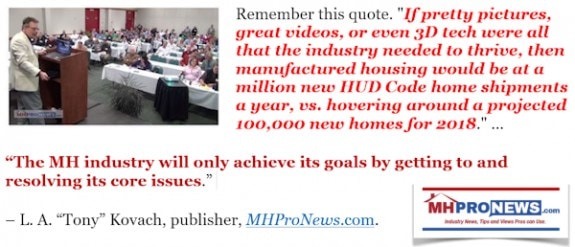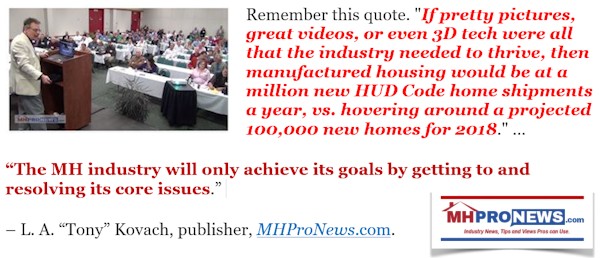 By L.A. "Tony" Kovach – for MHProNews.com.
Tony is the multiple award-winning managing member of LifeStyle Factory Homes, LLC, the parent company to MHProNews, and MHLivingNews.com.
Office 863-213-4090 |Connect on LinkedIn:
http://www.linkedin.com/in/latonykovach
Click here to sign up in 5 seconds for the manufactured home industry's leading – and still growing – emailed headline news updates.
Related References:
Proper Planning, Manufactured Housing, Marketing and Sales, Monday Morning Meeting
"Family Owned," a Formula for Outperforming "Big Boys," Monday Morning MH Marketing Sales Meeting