A routine flow of calls, comments and questions come into the Daily Business News (DBN) on MHProNews.
What follows are recent quotes from callers and messages to MHProNews. Many of these are addressed to our publisher, thus the word "you."  It provides a flavor for the mood of many in the industry on the topics noted.
Quotable Quotes, Across the Spectrum
"…you've lost your mind."
"The Lois Starkey, Pam Danner and HUD connection stinks to high heaven." (Editor's note: links in these quotes are often not in the original, they are provided for clarity, or as an example.)
"Great reports. You've got cojones."
"The Tim Williams report is simple, revealing and mind blowing. Well done."
"Billionaires and manufactured homes, who knew!  Thank you."
"Thanks for your hyperloop report.  Wow, what a paradigm shift could be ahead for manufactured housing."
"Your "system is rigged" report on what HUD really is all about was spot on."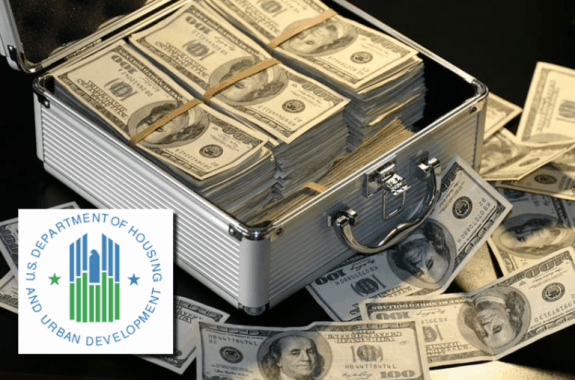 "I'm not sure why you started to write about robots and AI, but I'm starting to get it.  Thank you."
"Really liked Arc of Dreams, those kinds of stories are inspiring."
"Thank you for [the] reports from overseas on factory built homes. It's useful to get that international perspective."  (Editor's note: links in these quotes are often not in the original, they are provided for clarity, or as an example.)
"When your team writes about it, we want to know about it."
"Our state's association is useful on local matters. MHARR and MHProNews are the only reliable sources for national issues impacting our business."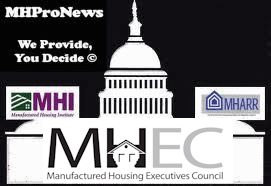 "Good job on the Pam Danner, preemption topic."
As an MHI connected source said, "…several know about Jennison's early efforts to manipulate you. Looks like [that was] his biggest mistake."
"Note to self. Don't ever get on Tony's bad side (lol)."
"You've brought together a blend of manufactured, modular, general housing, economic, and political reports that are relevant. Keep it up."
"Preserving Access has become a bad joke. That dog won't hunt with me anymore."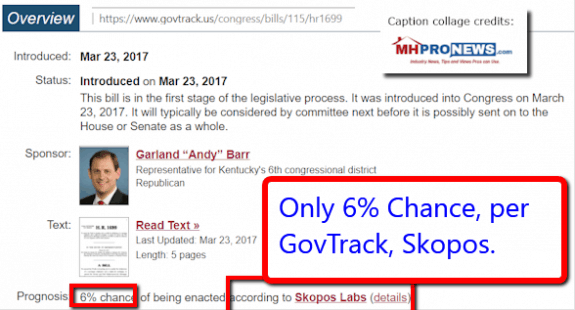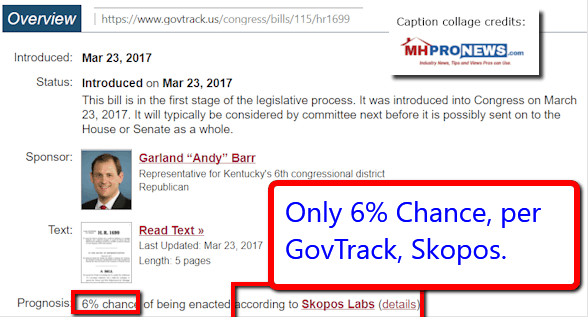 "Some of what you do is opinion based.  That said, your articles and opinions are useful."
"Marty's [Lavin] points about MHI and their prior image building efforts are spot on. MHI doesn't defend their own industry now, as Frank [Rolfe] has said. There are no good reasons to trust whatever they have to say about an image campaign." (Editor's note, again, links in these quotes are often not in the original, they are provided for clarity, or as an example.)
"You're the Matt Drudge of manufactured housing."
"Our office skims your daily market report, and reads everything else you publish. Thank you."
"What you've written about MHI, Jenny Hodge and the industry's lending was the truth hiding in plain sight."
"I hate what you're doing to MHI."
"We like 94% of what you publish. Kudos!"
"Are there really going to be resident protesters at the MHI annual meeting?" (Note: several variations on this question come up. Our answer is, first, the history of Dave Anderson and groups like MHAction that are involved – long before the recent protest talk – that we've reported on for years.  Then, what sources from those camps and others are telling us. MHAction initially said words to the effect that their steering committee had to vote on it. Later, MHAction told MHProNews that they won't confirm, nor deny, protest plans for MHI's annual Orlando meeting. NMHOA has said, they "are not participating" [participating in what? The planned protests?].  See the latest report, linked here, and the people behind those anti-industry activist groups plans, linked here. Stay tuned.)
From a well known, long-time MHI member; Warren "Buffett owns Clayton and 21st, so he owns MHI. It's obvious. But no one else except your team and MHARR have had the guts to say out loud what people have been talking about privately for years."
"The fact MHI doesn't take you on, head on in an open debate, says it all." 
"How can MHI get such basic facts for manufactured housing consumers wrong?" (Editor's note: links in these quotes are often not in the original, they are provided for clarity, or as an example.)
"Go —— ————."
"Great work on that climate change and tornadoes report. We use those kinds of facts with a number of our customers."
"Your passion and true love for the industry shows. Please try to cut down on [the] typos. Thanks."
"I listened to you make several helpful suggestions in MHI meetings.  You've done articles up to a year or so ago that they ought to have liked.  I don't get it.  What's their beef that led up to the feud?"  (Editor's note: we don't consider it a "feud." We report what we see and hear, and analyze what we see and hear.  On Preserving Access, for example, when MHI tried to allegedly mislead their own members, and their track record was so routinely questionable, those were a bridge too far.).
"Donald Tye's comments have been helpful and refreshing."
"You've got balls. Thank you, the industry needs what you guys do."
A comment about MHI's periodic email, called… "MHI Zen? Other than networking and their fair housing stuff, almost everything else coming out of MHI is posturing, chest thumping, irrelevant, already covered better by MHARR, you or a state association.  Often, their housing alerts are just more MHI lies and spin.  They're a waste of money."
"Have you heard what the Orlando [MHI] turnout will be like? Their D.C. Fly-in was down 60% from last year.  Are those activist protest rumors depressing their upcoming meeting attendance?"
"I voted for Hillary, so I think you are wrong about [POTUS] Trump. But the rest of what you do is good, solid information."
The "Preemption fact check, [was] good.  Thanks."
"We need a new national community and retailers [sic] association. What can you do about that?"


"Tony, no offense to Dennis [Hill], but I'm exploring doing events and trade shows. Would you be interested in working with me on that?"
"Tell me more about VMF's zero down chattel program." (Editor's note: the latest, linked here; and watch for another upcoming industry lending report.).
From a longer message…"They [the powers behind MHI] are devious monopolists, period. When I watched Dick Jennison say on camera that the industry should not grow fast, and Nathan Smith [previous MHI chairman] say on camera that he wanted all the communities for himself, that said it all."  (Note: italics were added, they were not in the original.  And the two videos the writer is referring to, are reposted below.)
Richard A "Dick" Jennison, above, Nathan Smith, SSK Communities, below.
"We need a new [national manufactured housing trade] association." (Note: several variations on that topic come up. See the video comments, related, below.)
"I'm an independent. Thank you for laying out the fact-based case for the Trump agenda. If the left had a policy of their own, they would not be losing special elections, behind on fundraising, trying to salvage Bernie, nor taking the risky tactic of funding those protests and rioters."    (Editor's note: links in these quotes are often not in the original, they are provided for clarity, or as an example.)
"The RINOs make me sick. Rand Paul is right, there's an unholy alliance between many in the GOP and Democrats. "
"Soheyla's point on Cavco was eye opening, and I think that fact applies to Clayton too."
"You and MHARR are the consistent, common-sense national voices for the industry."
"Industry Voices rocks, get more of that."
"Don't let them bully you. Don't stop now."
Facts
People often ask us, what kind of feedback are you getting? The above represents a small sample.
Other facts also speak for themselves.
Sign-ups for our popular, industry leading, twice weekly emailed headline news updates are rising (note, we had a tech glitch on sign ups; which is now corrected — go to this link here).
Open and click through rates on email news updates are as much 50 to 250 percent higher than media and publishing averages, per MailChimp.
Page views per visit hover around 8, which is some 250% more than the typical mainstream media news site.
News tips and feedback are up.
All opinions are those of the writers and/or callers.
All opinions, claims, insults, and allegations should be treated as such. The two most common words we hear routinely include – "thank you."
"We Provide. You Decide." ## (News, analysis, comments.)
(Image credits are as shown above, and when provided by third parties, are shared under fair use guidelines).

Submitted by Soheyla Kovach for the Daily Business News on MHProNews.