The Democratic National Committee (DNC) is behind on post-election fundraising, with the Republican National Committee (RNC) ahead by $37.2 million, according to The Hill.
While the RNC has raised almost $75.4 million so far, by contrast, the DNC has only managed to raise $38.2 million.
As of June 30, 2017 the RNC has almost $45 million in the bank compared to the DNC which has just under $7.5 million in the bank, along with $3 million in debt.
In the month of July the DNC had their worst fundraising month in over a decade, only managing to bring in $3.8 million. In comparison, the RNC managed to bring in $10.2 million during the same month, per Fox News.
"We all know that the last six months has been a complete rebuild of the party structure with Tom Perez and it seems like they are trying to be very methodical on how they rebuild. So it's not surprising that their fundraising isn't as aggressive or advanced right now," one top Democratic fundraiser said, per The Hill.
Seeing as they are top donors to the DNC, comments like the one above were given to The Hill under the promise of anonymity.
After the election the DNC cut a number of their staff and have been working to rebuild ever since.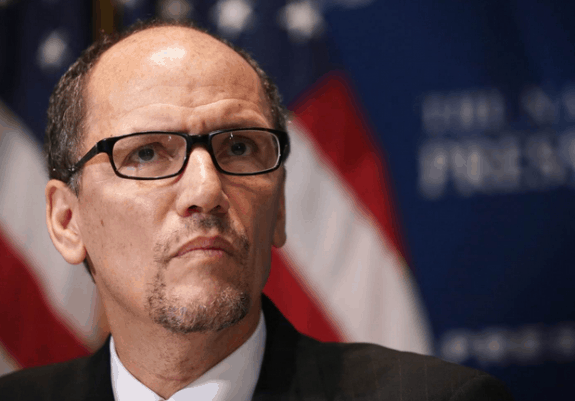 "At the DNC, we are still building up our team, including hiring fundraising staff, and making sure every aspect of our organization is moving in lockstep," said Tom Perez, Chair of the Democratic National Committee.
"We're confident that our team will raise the resources needed as we head into 2018 and beyond."
The DNC previously only had 3 staffers working on fundraising efforts – but Perez hopes to up that number 10 times, with a total of 30 staffers whose job is to work on fundraising efforts.
"We really should be kicking their asses," one longtime Democratic donor said. "It shouldn't even be close, considering all hell is breaking loose on their side."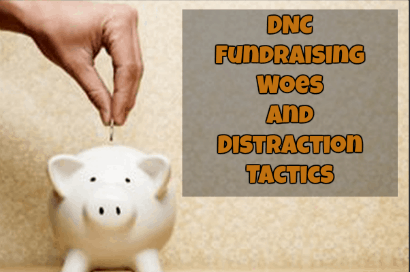 A Country Divided, Distraction Tactics, and Why Trump Isn't Going Anywhere
Since the election, on the surface, media accounts routinely make it appear that the country is more divided than it has been in decades. 10 months after the election, there are millions still arguing over who should have won and the reality of who actually won.
This is evident as journalists abound that may take the president's words, and put a spin on them that makes them appear to mean something they do not. That provides advocacy media yet another chance for them to further separate the two major political parties.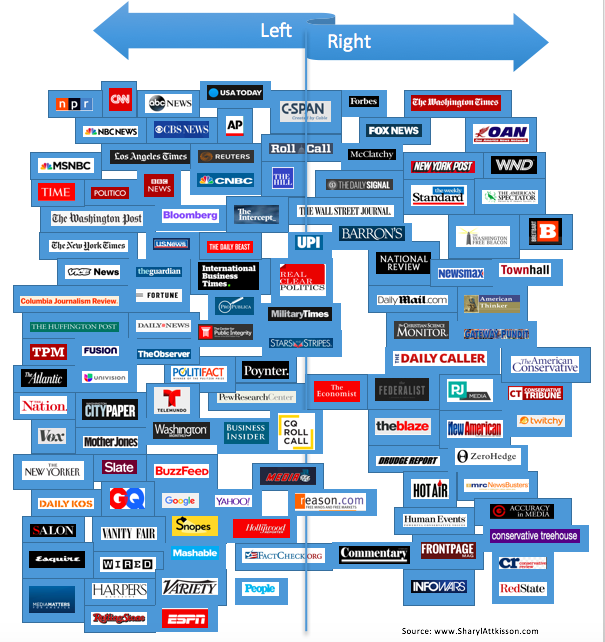 "Democratic voters are all united in believing Donald Trump should not be in office and be contained. What they're waiting on is a direct and positive agenda that they can believe in to deal with the problems the country faces," reads part of a commentary in the left-of-center publication, the Atlantic.
However, a Fox News article by Dr. Keith Ablow shared several months ago states his belief that the distractions are part of what President Trump is looking for, because he uses them to advance his agenda.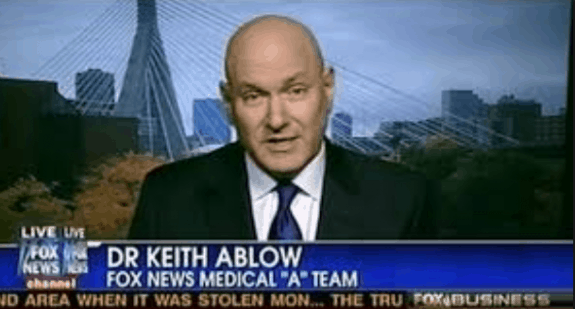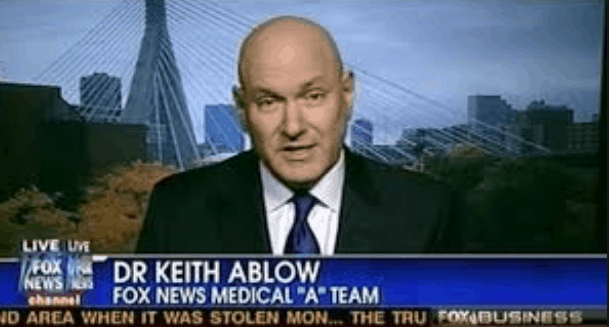 At the start of Trump's presidency, there was a lot of attention in the media over the president's apparent obsession with the turnout for his inauguration.
Ablow suggests that while President Trump let the media obsess over his own supposed self-centered obsession with crowds, he was advancing several executive orders he signed over those weeks.
CNBC's Reality Check
Similarly, CNBC says that the chances that President Trump will be impeached or will choose to resign are unlikely. This latest tiff between the president and the press is no different than prior instances.
In fact, even low approval ratings could very well be inaccurate numbers.  After all, pre-election polling didn't reflect the outcome that millions believed would take place.
Left-of-center, NBC's Chuck Todd has commented that Trump may not have a majority, but he has the most powerful plurality in the country.
That is why the smart money is not going to bet against him. Bloomberg has already declared that Trump has won re-election in 2020. The Democrats have no message, besides opposing the president, and the president has that solid support from his base.
And what does that base think of Trump?  And why? The Atlantic did a column that shed light on that subject.
From the Atlantic Various Supporters of Trump…
A Liberal Who Wants America to Win––"I feel that Trump is our only hope in this next election. This is coming from someone who voted for Obama in the last election!"
Trump Has a Drive for Perfection––"He will expect greatness from us, he will tell us how to get to great, he will inspire people to be better than they are and have the hope that their efforts will not be thwarted by bigger government."
Trump is a Moderate Compromiser––"His problem, according to the rest of the GOP, is that he wants single-payer health care and that he doesn't want to completely defund Planned Parenthood. I don't agree with him but why is it a bad thing to be moderate? A moderate has a special ability to be a liaison between the parties."
Trump Has Successfully Run Large Organizations––"He leads an enormous, diversified organization that is worth billions. This requires leadership. Leadership, by the way, is different from knowledge. When you lead a large organization you set vision, goals and expect results. You do not know every detail of every level of your organization. You can't. The world is just too complicated. You delegate and empower. You can get information when you need it and the president has no shortage of people ready to educate him on issues."
Trump is a Gamble Worth Taking––"I am of the belief that he is conceited and arrogant enough to avoid failing in front of the world at all cost."
Trump is the Picture of American Greatness––"Think about John F. Kennedy or Ronald Reagan inspiring the world with leadership. Think of Babe Ruth, Martin Luther King Jr., Fred Rogers. The American 20th Century was a great one. Now think about the American headlines of today. What do you think of? War? Poverty? Political division? Do we see greatness in America still on a daily basis or even in the movies? The Trump Family is the picture of the American Dream … When Donald Trump says that he wants to make America great again, I believe him."
Trump is an Alpha-Male Who Loves America, Unlike Obama––"Trump has never lied to me whereas all of the other Republican politicians (like McConnell & Boehner) have. They don't fight for my side. Nobody fights for my side. Trump fights. Trump wins. I want an Alpha Male who is going to take it to the enemy. I am tired of supporting losers."
Trump Has Consistently Championed Protectionism––"On the two primary issues as to why I'm supporting Mr. Trump he has remained stunningly consistent."
14 Reasons for Supporting Trump––"He oversees 20 thousand employees in multiple business entities in successful pursuit of 100's of initiatives both domestic and worldwide."
Trump Has Successful Supporters––"I'm a college graduate, I have a Family, I work in an executive-level management position for a Fortune 500 company and I'm a homeowner. What I think you may find interesting is that I have a circle of friends, both men and women, who have similar concerns and backgrounds. We are all employed with excellent careers and we all are supporting Trump for President."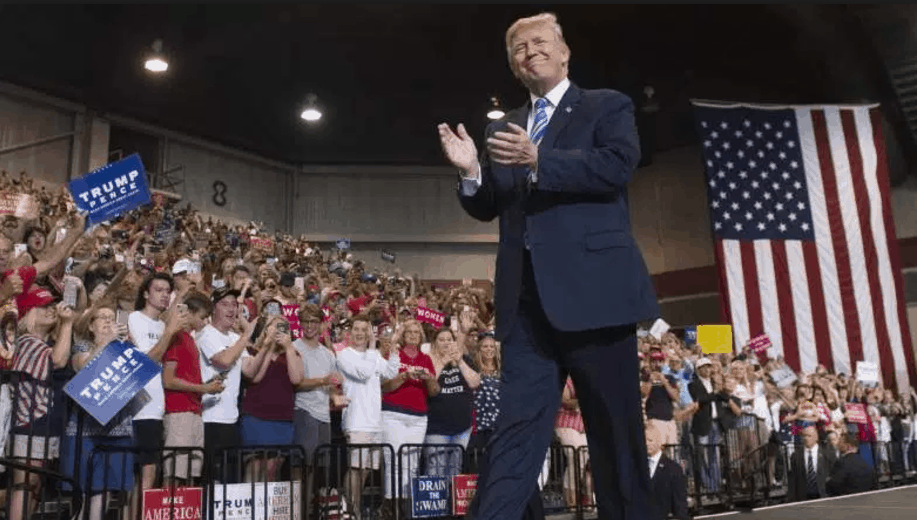 These pre-election thoughts dovetail with many others conducted by left-or-right wing media, before and since the election.  The presidents base is big enough.  All the thunder, fury and bluster from either the left or the right is unlikely to change the dynamics of 1600 Pennsylvania Avenues occupant, so long as he focus on his agenda.
The reason for this is because lately more and more people are choosing not to voice their political opinions – in a social setting or over a phone-survey – because they are afraid of the personal costs of announcing who they support.
So while the democratic donors may think that the low-approval ratings for Trump in polls, as well as any of the times he's said something that questionable would be reason enough that democrats should be further ahead, it simply is not the case.
"What happens six months, nine months, 12 months from now will be a much clearer signal on whether the Democrats are truly in trouble." ##
(Image credits are as shown above, and when provided by third parties, are shared under fair use guidelines.)
Submitted by Julia Granowicz to the Daily Business News for MHProNews.