Among the thousands of daily readers, MHProNews software indicates that hundreds of public officials are among those professionals who routinely logon. While the specifics of who those visitors are isn't known, Webalizer detects .gov, .mil, and .edu – along with numerous other such extensions.
A federal official called MHProNews recently.
In a conversation, that person referred to HUD as a huge conduit to "channel money" into "various areas," with "several cottage industries" that had grown up to tap into those funds.
Within that macro-context, the official stated that the relatively tiny manufactured home industry didn't get much attention.
Industry Reaction, Feedback
Former award-winning WHA executive director and MHI board member, Ross Kinzler provided the following reaction.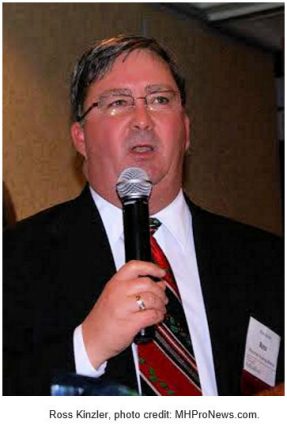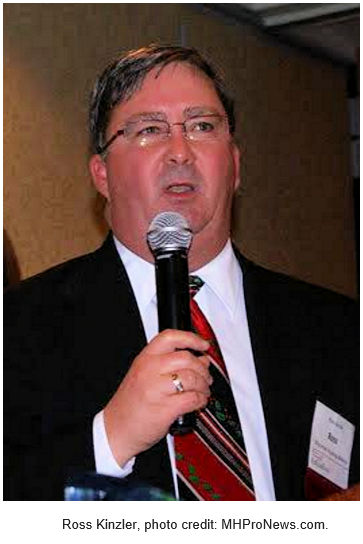 "Almost all of the government is picking winners (contracts, grants, attention) and losers (ignore, regulate or prosecute)," Kinzler's message said.
"Surprised by…" the federal official's "…contention?" Kinzler's message added, "Nope."
Kinzler recently compared the far greater success of MH communities serving than publicly funded housing.
In a similar vein, was the following industry veteran's comment.
"This is precisely why HUD and other federal agencies need to be down-sized and fundamentally reformed as promised by President Trump.  HUD studies show that manufactured housing — which it regulates — is the nation's most affordable non-subsidized housing and home ownership resource," said Mark Weiss, President and CEO of the Manufactured Housing Association for Regulatory Reform (MHARR).
"Manufactured housing asks for virtually nothing in the way of funding from HUD," Weiss told MHProNews, "but has been ignored as an element of HUD housing policy and regulated to death, while large-scale subsidization and money-transfer programs that fail to produce positive results for Americans and particularly lower and moderate-income families have ruled the day. It's long past time that all this changes."
Manufactured Housing Advocate Reaction  
"One of those "Cottage Industries" needs to be Manufactured Housing," said actively retired businessman and minster, the Rev. Donald Tye, Jr. "The Preemption Law on the books for HUD puts it in the mix."

Tye observed that Warren Buffett's clout ought to allow him to cut through the noise, and obtain the enforcement needed to make preemption a reality.
When asked why he thinks that use of influence wasn't occurring to advance preemption as the Manufactured Housing Improvement Act of 2000 called for, he responded, "So it is with most billionaires. They could care less about regulations or deregulation! They buy influence on either side of the aisle. It's just business."
Tye's experience reportedly extends to several billionaires. His remarks about billionaires buying influence mirror some of those comments made by Donald J. Trump on the presidential campaign trail last year.
Ticking off names of presidents on both sides of the political aisle, Tye's reply to the Daily Business News concluded, "The system is rigged." ## (News, Analysis.)
(Image credits are as shown above, and when provided by third parties, are shared under fair use guidelines.)

Submitted by Soheyla Kovach to the Daily Business News for MHProNews.