The Arc of Dreams Sculpture is designed to recognize those who have made their dreams come true in Sioux Falls, South Dakota.
One of the latest additions to the project is manufactured housing industry veteran, Ralph Scoular, founder of Iseman Mobile Homes back in 1958, KSFY tells MHProNews.
Iseman Homes made the transition from that mobile home era to today's proud retailer for both modular and HUD Code manufactured homes in 10 states, according to the Iseman website.
Award-winning Iseman has locations in South Dakota, North Dakota, Montana, Wyoming, Minnesota, Missouri, Nebraska and Iowa.  They install homes throughout the Midwest.
"It's amazing the things he's done. He's fairly… how do you say it… conservative. He essentially was the manager of a large company, large manufactured housing dealership. Had several hundred locations, sold those to his employees. They run it now. He's done a lot," said Jeff, Scoular's grandson.
Ralph Scoular didn't stop with retail locations.
He now owns neighborhoods, like Hidden Meadows, throughout a large swath of South Dakota – in Sioux Falls, Pierre, Canton, and Madison.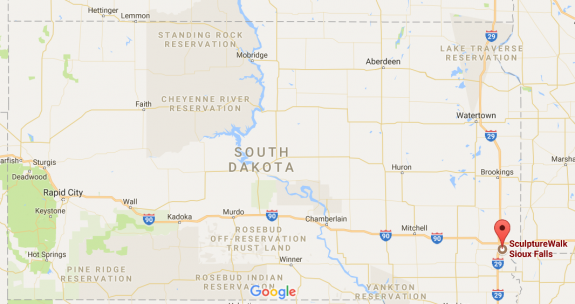 "I don't think there's any way to duplicate what Rob's done in the manufactured home industry, he's an icon," Jeff said. "It's not something I could live up to. But I aspire to take his values, and what he thinks, to move forward. He's done such a great job with that I continue to live that way myself."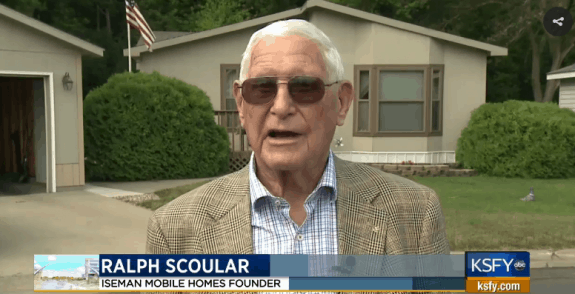 Over the years Scoular has been honored with various awards and achievements in the manufactured housing industry, including being inducted into the RV/MH Hall of Fame in 1998.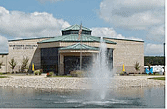 He was also a board member of South Dakota MHA, and organized South Dakota's first manufactured housing show back in the 50s.
However, Scoular says there are more important things in life.
"The place you live and family you live with. When you're 92 years old, you're talking about retiring. I don't know if I ever completely retire."
Even though Scoular is uncertain if he will "completely retire," he recently sold the company to his grandson, Jeff, per KSFY.
"Sioux Falls has been great, our residents and people who live here and work here. We're invested in the community. Sioux Falls is one of those places it's hard not to keep your dreams going because it's a nice place to be," Jeff said.
"We enjoy everyday coming to work, making sure the community moves forward and our manufactured housing community is full and has residents that like to be here. That's number one our priority. It means a lot," the founder's grandson said.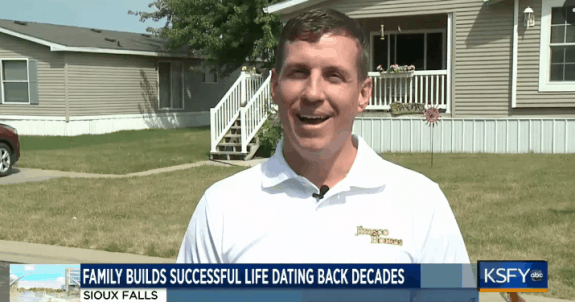 Along with all the honors from the industry over the years, Scoular will now have a plaque on the Arc of Dreams – a physical representation that dreams can come true, if you work hard enough for them.
"It's a real honor for me to be a part of that. I'm all for it. Have been since it started. I think it's good for Sioux Falls along with Falls Park and other good things that have happened in Sioux Falls," Ralph said. # # (News.)
(Image credits are as shown above, and when provided by third parties, are shared under fair use guidelines.)
Submitted by Julia Granowicz to Daily Business News for MHProNews.