"I've been protested before," the corporate president said to MHProNews. "That doesn't scare or bother me," the caller said in reaction to the report, linked here.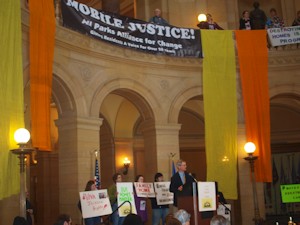 Other manufactured home industry business and association professionals who called or messaged MHProNews about the notice that one or more left-wing resident groups were mulling disruptive activities were not as enthusiastic.
Several were leery about being caught up in the middle of – as one said – "bull horn toting, sign-carrying picketers," press, and TV cameras.
But one party was more cynical, and clinical. "C'mon! They may protest means they may not too."
Sources and Methods
Sources and methods for this Daily Business News report need to be carefully presented:
to be accurate,
useful to professionals discerning meeting and travel plans,
and which may also

serve to disrupt the alleged disrupters

.
At a minimum, as one professional noted, the element of surprise is gone for both left-wing resident group activists, as well as for those who may want to brave photographers with print media, and TV cameras — that follow in the wake of those anti-business minded protesters.
One of several fine points, per sources that tipped MHProNews, suggest is that the protest groups could use live streaming video themselves. They would certainly "milk any and all media" or self-generated coverage "for years to come after the MHI Orlando event."
A simple check of activist resident group websites underscored the wisdom of that comment.  Some examples, will be seen below.
Revelations, Allegations, and An Exclusive Update from Activists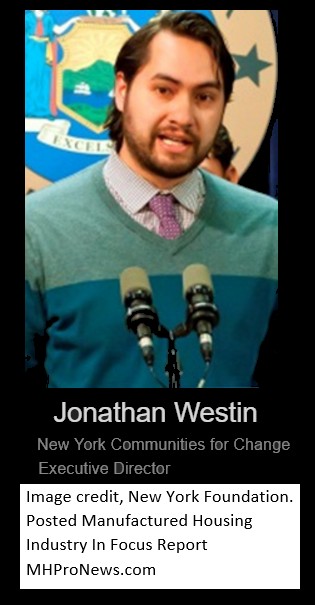 MHProNews has verified directly with one such group that a steering committee has – or must – meet to further discuss just such a protest at MHI's annual meeting in September in Orlando.
In follow ups to that same group, they have issued a "no further comment" statement.
Another group directly contacted has not yet replied.
That is not uncommon with that second organization. That group previously has replied at times, but at other times remain mute – as they know from experience that MHProNews and MHLivingNews are pro-Industry, pro-Consumer trade media that has actively debunked anti-industry claims for years. Two recent examples of this trade media platform defending the industry from unjust attacks are linked here and here.
For the response from Jonathan Westin's organization, see the caption below his photo.
Insider Insights into 'Splits' Within Left-Wing Activists Resident Groups
Sources inform MHProNews that MHAction and NMHOA have a "split" when it comes to their respective "styles."
MHAction, sources say, sees itself as more aggressive than long-time Ishbel Dickens led NMHOA.
For Ken Borden's MHAction, per that source to the Daily Business News, NMHOA is "not aggressive enough."
There are other resident groups that have done such 'media magnet' protests before, at their respective market levels.
What is unclear from information presently at hand is if – or how many of those more local groups – may be interested in leaving their normal theaters of operation, to step onto a national stage in Orlando.
That it could happen is suggested, sources say, by the emergence of Dave Anderson at NMHOA – see more on that – further below.
Disruption – Not Chess, Pinball
"Tony, don't think about these activists as chess players," said one professional. "They absolutely have strategies, but it is more three dimensional than two. Think pinball. Disruption that gains favorable media attention for their cause – in their minds – that's already a victory."
That source wasn't justifying the activist groups; rather it was an insight into their trouble-making, grab-attention worldview.
A comparison was also made by said professional between the types of protests one has seen in the U.S., pre-Trump Administration, and the far more virulent – and sometimes, violent – protests that have spring up this year, thanks in part to George Soros, and similar leftist-minded, funding sources.
Protest Group Profiles
We will provide 3 basic snapshots – self-descriptions and media headlines – of those who have been activist leaders against the business interests in the MH finance, and MH community sectors of the industry.
No particular order of importance should be construed from the 3 names listed below.
Ken Borden
Ishbel Dickens
David "Dave" R. Anderson
Ken Borden – Snapshot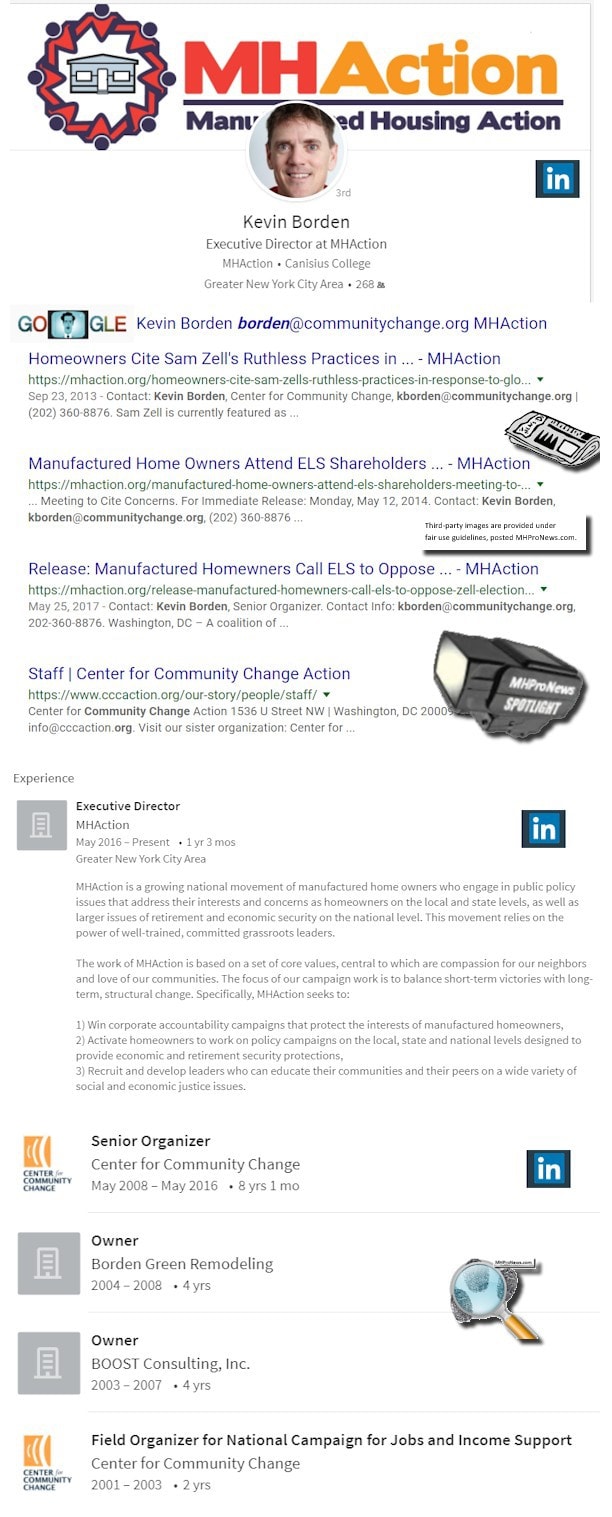 Ishbel Dickens – Snapshot
David "Dave" R. Anderson – Snapshot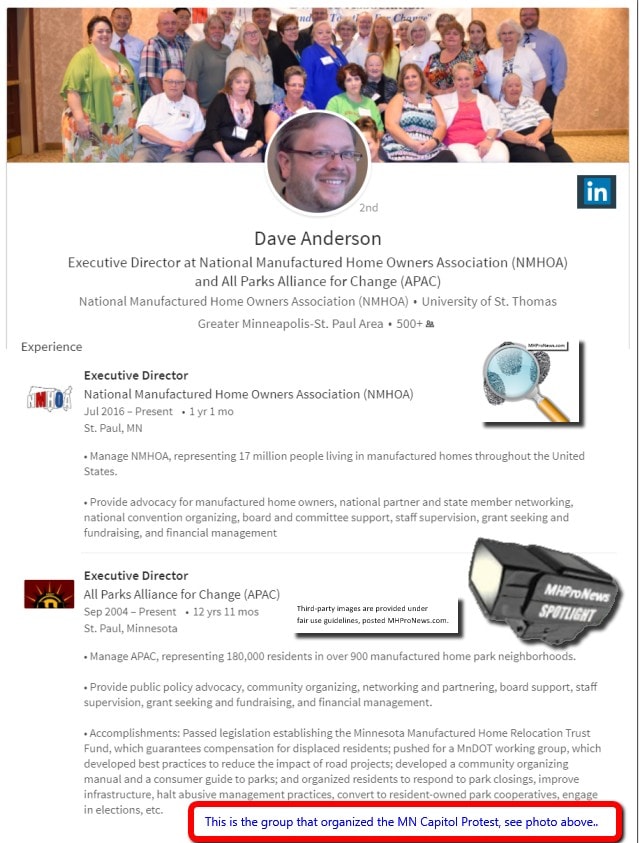 An industry source stressed to MHProNews, that readers should note that not all resident groups are made up of radical political leftists. Some are interested in bridging gaps, another topic, another time – but that point is mentioned here for a balanced understanding of the various groups themselves.
For specific examples, some state associations work with various levels of effectiveness with resident groups in their states.
MHI Security and Countermeasures?
Those professionals who asked MHProNews about MHI's plans, if any, to deal with protests and disruption were referred to MHI.  Note MHI has not opted to share a comment on this matter.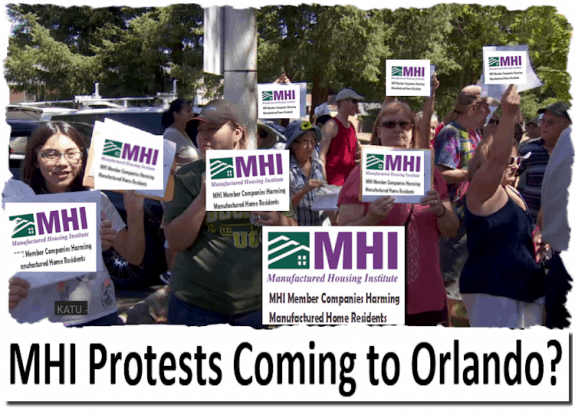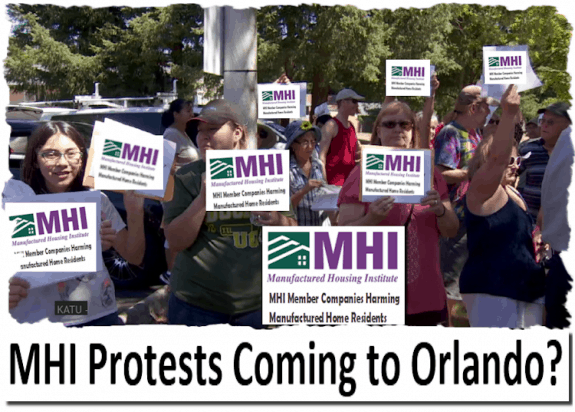 Some callers asked or spoke about other MHI related items.  But those are beyond the scope of this potential threat of protests at MHI's annual meeting in Orlando focused report.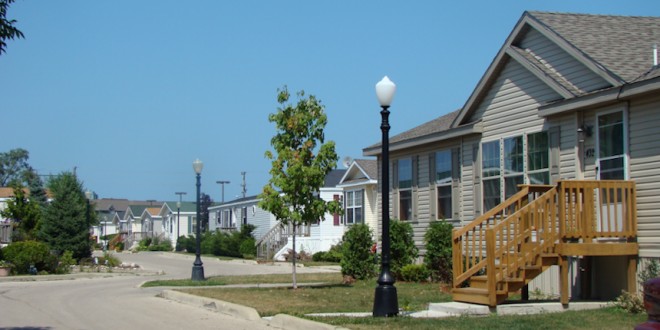 Disclosures, Experience and Insights
This writer lived in a larger land lease community (several hundred sites) that had an activist protest group that was routinely able to get the local, anti-community owner media coverage they craved.
That location's owner historically took the 'no comment' approach with the press. Thus, all of the coverage was slanted against that operation…
…until an alternative method and counter-plan was developed.
Those NMHOA linked-activists were listened to, a meeting attended, and parties involved were later addressed directly by this writer.
An alternate, indirect method of addressing both resident concerns and the media was established. Protest coverage by local media was no longer one-sided.
Over a period of several weeks, that engagement and countermeasures resulted in the activist numbers going from close to 100 attending their meetings, to their numbers dwindle down to single digits attending.  Only a handful afterwards were participating in their picketing and media actions, during the time this writer was involved in and led that effort.
That hardcore local version of NMHOA group remained, but the decreased level of protest, the shift in the overall resident population view, all proved useful with local media.
It was also good for generating new home sales, which protesters otherwise had previously hampered.
Those kinds of 'disrupt the disrupters' strategies have not been requested by MHI, who's own 'no comments' approach, is unlikely to ask – or listen? – based upon their own recent patterns of problematic activity.

Other successful experiences of working directly with residents, to defuse anger, and turn them into satisfied promoters could be related.
CFED Turned Prosperity Now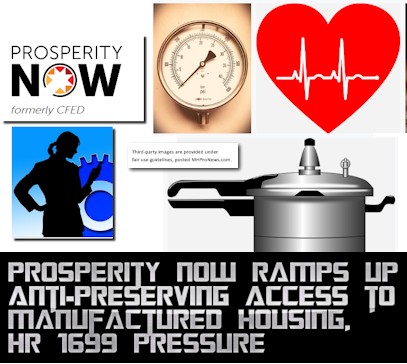 Yesterday the Daily Business News reported on the former CFED, which has rebranded as Prosperity Now.
They are using a different activist approach.
While they have not replied for comments on if they plan any direct level of involvement in an anti-MHI protest at Orlando, their recent actions offer a strong clue as to the kinds of issues that protesters that do attend are likely to raise.  Note too in the Ishbel Dickens graphic above the ties between NMHOA and CFED/Prosperity Now.
Borden's History
Kevin Borden is already on record protesting Equity LifeStyle Properties (ELS), and Frank Rolfe and company's operations. MHProNews did a report – linked here – that debunked the thrust of those MHAction claims.
Prosperity Now is anti-the Preserving Access to Manufactured Housing Act, and they will likely continue to beat the drum of certain industry lenders and operations who they deem to be engaged in – or wanting to do – what they call, "predatory lending."
That report – which for MH Industry or Investor newcomers presents links plus facts that debunk Prosperity Now's allegations – is linked here.
Further updates on the emerging elements of what sources allege are developing plans by left-wing activists to disrupt the MHI annual meeting in Orlando meeting will be made as warranted. ## (News, analysis, and commentary.)
(Images credits are as shown, and when by third parties, are provided under fair use guidelines.)