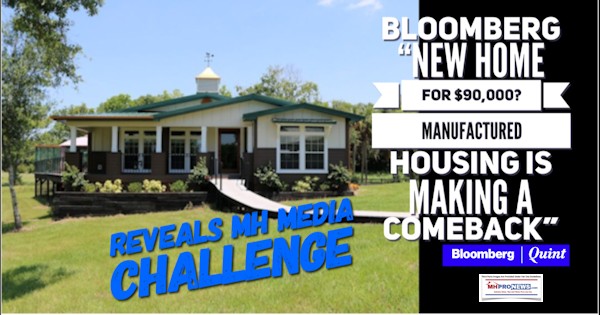 Regular readers of the Daily Business News will note that in the headline, we didn't open the above with "Mainstream Media Challenge," why?
Because the manufactured home (MH) industry's communications struggles are twofold.
Internal – within the industry – as well as external, meaning mainstream media, and/or other third-party reports, such as the important research by Scholastica 'Gay' Cororaton.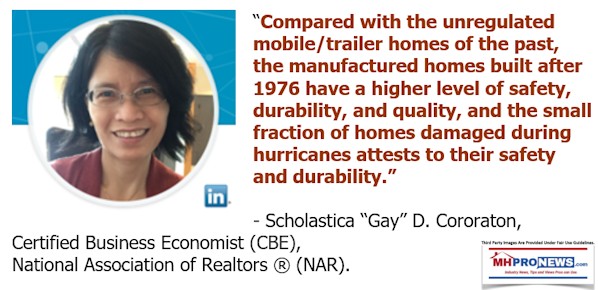 The noteworthy Bloomberg Quint article by Jeremy Hill will get a good look below.
But let's tee this report up as follows.
Manufactured housing could go mainstream in fairly-short order. That's been part of our focus from our parent operation for years.
But to become mainstream housing, several factors ideally must be addressed.

More Americans must understand the contemporary manufactured home realities vs. the outdated misconceptions, that often date back to the pre-HUD Code mobile home era.  It's the view of Frank Rolfe, and thousands of professionals from coast-to-coast.
Even many who enter our industry, do so with misconceptions.
Millions who shop manufactured homes online, do so as mildly curious, or for last resort housing. It isn't until they see the reality that they begin to understand that somehow, they got misinformed along the way. Once they see the reality, vs the myths, they sing the praises of modern manufactured homes.
Millions never get beyond an internet search, based upon MHVillage data.  That's reality.  But for professionals and researchers who do, they are often pleasantly surprised.
Years of misinformation can't be undone in a single stroke of a pen, with a single mainstream news report.
So as useful as this new report on Bloomberg is, don't expect a flood of customers on your sales lot or community tomorrow.  The Bloomberg report may spark more mainstream interest.
Or, there is likely more interest from investors, which is useful and healthy.
Billion Dollar Startup Modular Builder, Using Robotics, Could Soon Rival Clayton Homes' Total Sales
The report from Jeremy Hill for Bloomberg, cited at length, below, spotlights the 'aha' moment for some who will read it. While the report has some nomenclature or other technical hiccups, it's arguably vastly superior to the bulk of what the mainstream media routinely reports.  So, kudos for the good work.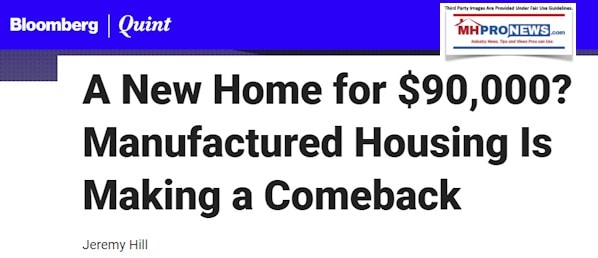 (Bloomberg) — While others walked away from manufactured homes, Don Glisson Jr. stuck around.
He's seen the industry's ups and downs in his 36 years working at Triad Financial Services, the third-biggest lender to buyers of factory-made houses in the U.S. The rock-bottom was in the early 2000s, when rival firms were getting fat on subprime loans.
"I knew that would lead to disaster," said Glisson, chief executive officer of Jacksonville, Florida-based Triad. When sales of the homes plummeted and his competitors fled, Glisson booked profits by keeping his focus on borrowers with high credit scores. His discipline paid off: He once was satisfied if his company made $1 million in loans in a month. Now it does that amount in half a day.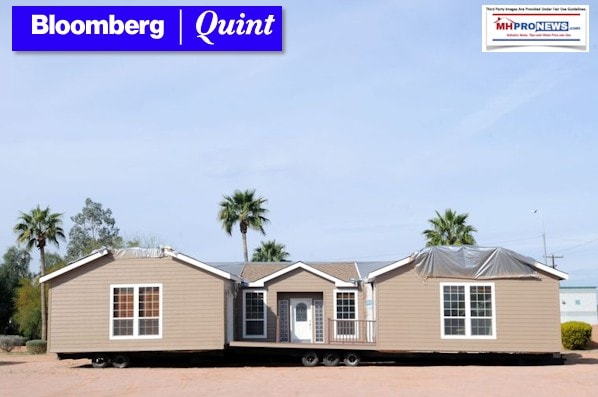 Triad might reap further rewards for its persistence. It's one of a handful of firms that are poised to benefit from a nascent comeback for manufactured homes, shipments of which have been on the rise since 2009. Consolidation among producers and the exodus of lenders have left a just few businesses — including three owned by Warren Buffett's Berkshire Hathaway Inc. — to dominate a market that looks primed for growth in the face of rising prices for site-built houses and the potential for regulatory change.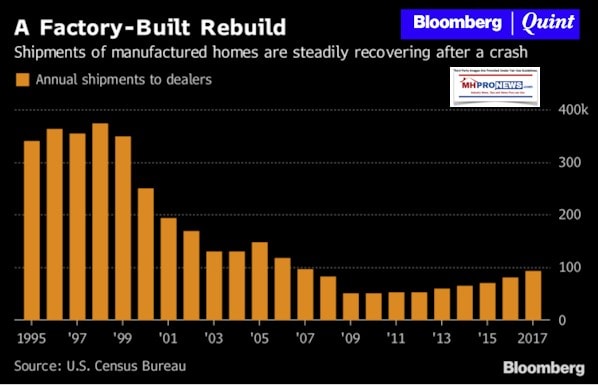 The hope is that more Americans will see the factory units not only as a more-affordable alternative to a traditional single-family house, but also an appealing one, without the old trailer-park stigma. It helps that they've been getting fancier.
Read the balance on Bloomberg, linked below:
https://www.bloombergquint.com/onweb/2018/08/16/cheap-and-sleek-manufactured-housing-is-primed-for-a-comeback#gs.4eZ88aY
Here's how Jeremy Hill's column concluded.
Glisson said he's aiming for 10 percent growth as "the bare minimum" in the coming years at Triad, whose only larger competitors are 21st Mortgage Corp. and Vanderbilt Mortgage and Finance Inc., both owned by Berkshire Hathaway. The three firms combined control more than half of the market for manufactured-home loans in the U.S., according to Triad's publicly traded parent, Toronto-based ECN Capital Corp.
"As an industry, we're going to continue to grow," said Glisson, CEO of Triad since 2003. "Houses aren't getting cheaper." ##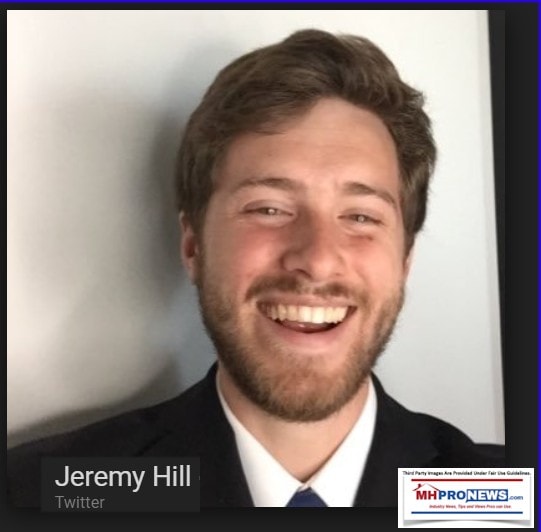 The column isn't perfect, just as our industry isn't perfect. Some of the terminology could have been tweaked, and questions could have been raised, such as – 'why did the manufactured home industry contract when the RV industry sprinted past MH?'
Or why did it take roughly 2 decades for the Government Sponsored Enterprises (GSEs) to get into manufactured housing sooner, when researcher Richard Genz did a 22 page report to the Fannie Mae Foundation praising the quality of manufactured homes?
"Why Advocates Need to Rethink Manufactured Home Quality," said Genz, and "High Satisfaction."
"Why Advocates Need to Rethink Manufactured Home Quality," Harvard, GSE, Genz, "High Satisfaction"
Genz wasn't alone.
Harvard researcher Eric Belsky praised manufactured homes, and expected it to surpass conventional home building.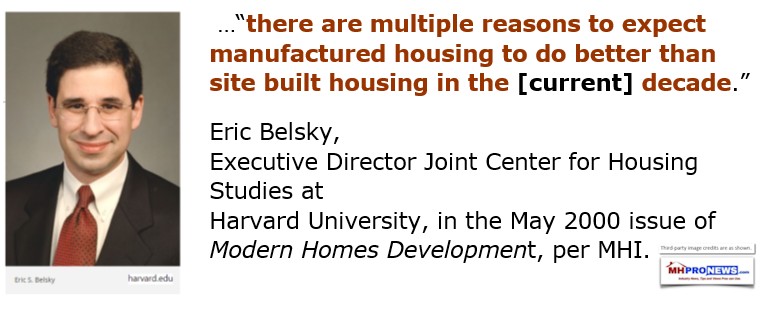 Why didn't that occur?  are a growing number of researchers and mainstream media looking at manufactured housing. MHProNews is seeing more calls and messages.
There are also federal investigators looking into concerns swirling around the industry, such as, 'was the manufactured housing market manipulated, as a way of consolidating the industry?'
In manufactured housing, Terry Decio with Skyline quipped on camera " I'm tired of being the best kept secret, I'm ready to help house America." Terry's father Art was on the cover of Time Magazine, and in a good way.
The industry is the solution to the affordable housing crisis that's been hiding in plain sight.
"…lower rates of crime than you would expect, because they had pride of ownership …" – William P. McCarty , PhD – University of Illinois at Chicago, Department of Criminology, Law and Justice "What may be surprising to real estate licensees is the level of energy efficiency available …"
Many have asked us, with the quality so good, and the prices so modest, why aren't more manufactured homes being sold?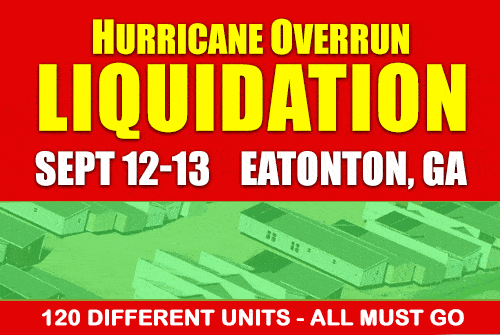 People – including professionals – want to know the answer to that question.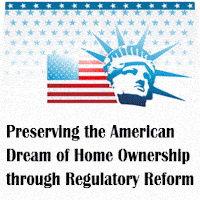 An MH challenge is achieving a robust, balanced engagement with the media.  There will be old mobile homes, just as there are old cell phones.  Old cell phones don't hold that industry back.  Sadly, old mobile homes will catch fire and burn at a faster rate than conventional or manufactured housing, as but one example of a steady stream of mainstream media stories that need more context.  But the honest answer is that the industry changed on June 15, 1976.  It went from building often unregulated mobile homes, to building federally regulated manufactured homes.
Articles like Jeremy Hill's, or reports like the National Association of Realtor's Scholastica 'Gay' Cororaton, are a step in the right direction.
But more digging by the mainstream media – and more engagement in the industry – are both needed.
So, until the various causes of the slide of the industry are thoroughly understood and addressed, the industry debatably won't achieve its full potential.  The  "We Provide, You Decide." © ## (News, analysis and commentary.)
(Third party images, content are provided under fair use guidelines.)
1) To sign up in seconds for our MH Industry leading emailed news updates, click here.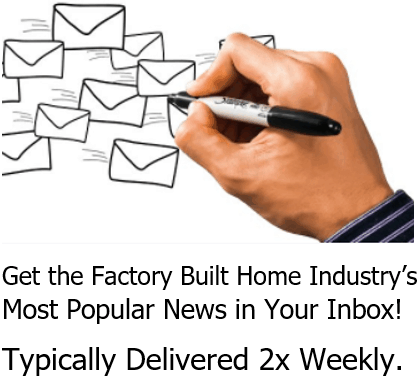 2) To provide a News Tips and/or Commentary, click the link to the left. Please note if comments are on-or-off the record, thank you.
3) Marketing, Web, Video, Consulting, Recruiting and Training Resources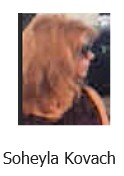 Submitted by Soheyla Kovach to the Daily Business News for MHProNews.com. Soheyla is a managing member of LifeStyle Factory Homes, LLC, the parent company to MHProNews, and MHLivingNews.com.
Related Reports:
"Work With Us Or Die," Threat from Facebook's Brown, per SUN Report
Kevin Clayton, Leslie Gooch Sound-off; Left & Right Agree? Manufactured Homeland, MHI, & You
"Fixing Our Industry's Terrible" Public Relations, a Proven Strategy
In manufactured housing, Terry Decio with Skyline quipped on camera " I'm tired of being the best kept secret, I'm ready to help house America." Terry's father Art was on the cover of Time Magazine, and in a good way.