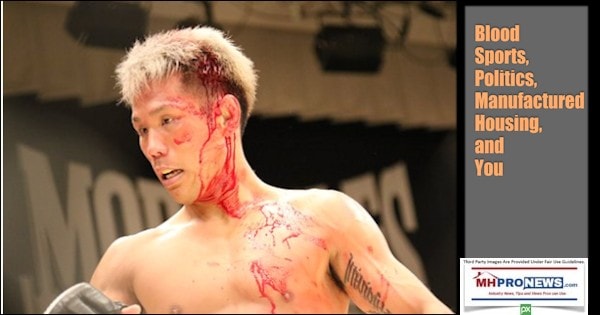 Laws, and public policy impacts numerous aspects of our industry and others. That is why millionaires and billionaires, along with businesses of all sizes, often get involved early in making donations to various political campaigns. For example. Chairman Sam Zell of Equity LifeStyle Properties fame has reportedly made a campaign contribution to former Democratic Congressman John Delaney, a candidate who some see as a potentially more moderate voice among that party's contenders for the White House in 2020.
"More Extreme Ideas," "More Fairy Tale Economics" – Frmr Rep John Delaney on 2020 Democratic Contest, Zogby on POTUS Trump, plus Manufactured Home Stock Updates
This campaign cycle is already highlighting the following reality. Every misstep, every gaffe, everything you have said and done online – or even offline – could come back to haunt politicians, potential judges, political appointees – but also you in business too.
That is the sobering truth of politics and business in America today. Because the tactics of political operations is hardly limited to campaigns. That will be the topic of an upcoming related report. Enough to say for now that in communist China, there is already a "social credit score" being used by the government against their own people. Estimates vary, but most observers who speak about the subject agree that over a million Muslims are held in Chinese internment camps. One's social score there could keep you from international travel, or advancement in China. There are those in the United States that are suggesting a social credit score be used here too. After all, isn't that what so-called red flag laws being debated with respect to gun control proposals are all about?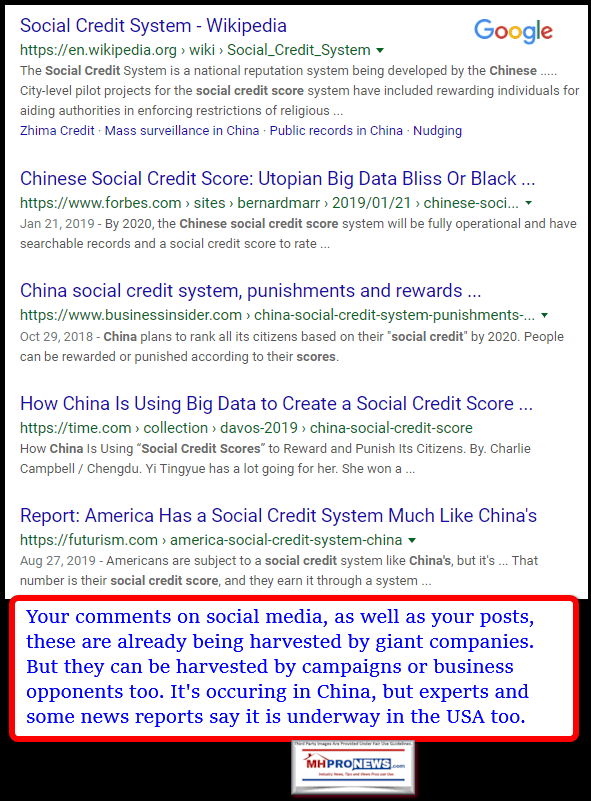 Yesterday right-of-center Fox News, among other outlets, noted that the Trump War Room had made a 2:14 second video that was posted on YouTube about former Vice President Joe Biden. It targets the subject of his apparent verbal stumbling, gaffes, and memory lapses. As MHProNews noted during last week's 3rd round of 2020 hopefuls Democratic Debates, former HUD Secretary Julian Castro targeted Biden's memory on stage while millions watched and the audience gasped.
Fox labeled it as Castro "landed arguably the lowest blow [during the debate] when he swiped at Biden's memory — accusing him of contradicting himself on whether Americans would have to buy into his health care plan."
The debates aren't just about policies. They are also about image, strategies, and sound bites for later replay on news, videos, blogs, or radio.
"You just said two minutes ago they would have to buy in. Are you forgetting what you said two minutes ago?" Castro asked as millions watched, in what was an apparent reference to previous 'senior moments' by Biden.
Senator Cory Booker (NJ-D) commented about it Biden's fitness after the debate.
"I think we are at a tough point right now, because there's a lot of people concerned about Joe Biden's ability to carry the ball all the way across the end line without fumbling," Booker told left-of-center CNN in an interview. "And I think that [former HUD Secretary] Castro had really legitimate concerns about can he be someone in a long grueling campaign… and has every right to call out."
That clip from Senator Booker made the Trump War Room video below.  It has topped some 200,000 views in less than 24 hours, even though there is no ad buy yet promoting it.  An ad buy may be coming, per Fox News.  Time will tell.
MHProNews predicted around the occasion of the Biden campaign announcement that Democrats would eat him alive.
Democrats React to Former VP, 'They'll Eat Joe Biden Alive,' Plus Manufactured Housing Market Updates
But it was entirely obvious and predictable in this current era of politics and business as blood sport.
There are more than one takeaways from this episode. For example. It is entirely possible that Democrats in the lower tier of candidates as ranked by public polling are making such remarks about Biden, knowing that they will be replayed by someone, to their rival's determent.
Nor should one think that this is limited to Democrats. Several Republicans were as shocked by the attack by Senator Marco Rubio on then-candidate Don Trump in the 2016 campaign cycle.  Obviously, President Trump and Senator Rubio have largely patched that up since, but at the time the Rubio low-blows were not unlike what former HUD Secretary Castro did last week during the Democratic debate.
But this type of tactics isn't just about politics, politicians, and what their policies would be if they get or stay in office. Because similarly brutal tactics are arguably occurring in business, only not always in such a brazen manner or on camera. And don't forget, Warren Buffett and Berkshire Hathaway brand leaders will be backing candidates too. This pattern is aptly referred to as politics and business as blood sport.
This is another example of real issues that matter to professionals that you won't find elsewhere in MHVille trade media.  That may be why MHProNews is the runaway #1 news, tips, and views professional site. To sign up for our industry-leading email headline news in your inbox, look below the byline.  That's a wrap on this pre-dawn installment of "News through the lens of manufactured homes, and factory-built housing," © where "We Provide, You Decide." © ## (News, analysis, inspiration, and commentary.)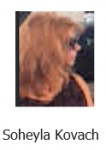 Submitted by Soheyla Kovach for MHProNews.com.
Soheyla is a managing member of LifeStyle Factory Homes, LLC, the parent company to MHProNews, and MHLivingNews.com. Connect with us on LinkedIn here and here.
Related Reports:
Click the image/text box below to access relevant, related information.
Exclusive – Senator Elizabeth Warren's Historic Optics Tied to Fundraising 'Oops,' plus Manufactured Home Investment Updates
President Says Democratic Run Cities Responsible for Growing Homeless Crisis, Other Big Metro Ills, Democrats, Protestors Strike Back
Cramer – No Recession, Data Shows U.S. Economic Strength Upper Hand for POTUS Trump with China, plus Manufactured Home Stock Updates
Big Picture – China-U.S. Trade War, White House Statement, Manufactured Home Pro Alert
Not Just Trade, Steve Bannon Says China Threat to U.S., Western Industrial Democracies, plus, MH Market Updates