Left-of-center CNBC report a surge in sales for conventional housing.
The 'bad news' is that housing starts are down for a variety of reasons that include coronavirus related impacts.
While sales of newly built, single-family homes were nearly 13% higher annually, single-family housing starts in May were close to 18% lower annually, and building permits, an indicator of future construction, were down about 10%.
The biggest sales jump came in homes not yet started. That caused the supply of homes for sale that were under construction to drop 15% compared with a year ago.
That drop in starts, if it was met by increased marketing by manufactured housing professionals to potential site-built housing seekers, could lead to more sales.
CNBC's Diana Olick reported that the new Census Bureau data states that "Sales of newly built homes jumped far more than expected, up nearly 13% annually, according to the U.S. Census."
Builders are pleasantly surprised, says CNBC, with the rapid recovery of the housing market.
A telling point in the data: The biggest sales jump came in homes not yet started. That caused the supply of homes for sale that were under construction to drop 15% compared with a year ago.
"Sales of homes not yet under construction are rising given capacity limitations in the building industry," said Robert Dietz, chief economist at the National Association of Home Builders. "Due to labor and land constraints, homebuilders were already producing too few single-family homes given potential demand. As housing demand has picked up in recent weeks, builders have shifted sales to homes not yet under construction – a 20% year-over-year gain for such sales."
Homebuilders are ramping up hiring to meet the improved demand, CNBC says that Dietz noted, adding 226,000 workers in May. However, builders were struggling to find skilled workers before the pandemic hit – will that pattern continue now that millions have been artificially thrown out of work due to the Wuhan Virus?
Land and material prices are rising. Lumber prices recently spiked, after falling dramatically at the start of this year. Each of those are potential indicators of demand.
Will that carry over into the sale of new HUD Code manufactured homes? Time will tell, but it is obviously up to the actions of individual local manufactured housing retailers, developers, and retailing community operators.
"The rapid improvement in sales of new homes may also reflect a change in consumer preferences, with buyers showing a newfound penchant for cleaner, never-lived-in homes — although the long-term durability of that trend remains to be seen," said Matthew Speakman, an economist at Zillow, according to CNBC.
"There has been a production deficit in housing," said Stuart Miller, chairman and former CEO of Lennar. "We are shelter-supply-constrained, and that supply constraint means that all forms of shelter are going to thrive in the current market and probably be sustainable for the next year or two."
That sounds quite like what the National Association of Realtor's Chief Economist Lawrence Yun has said for years.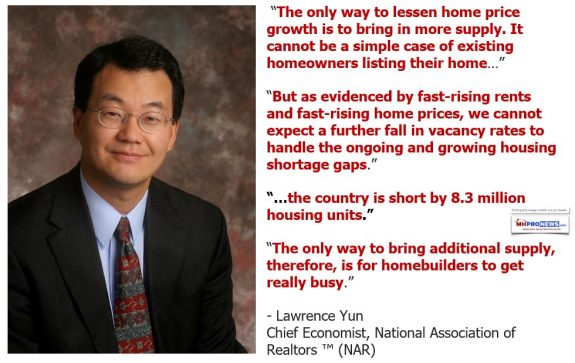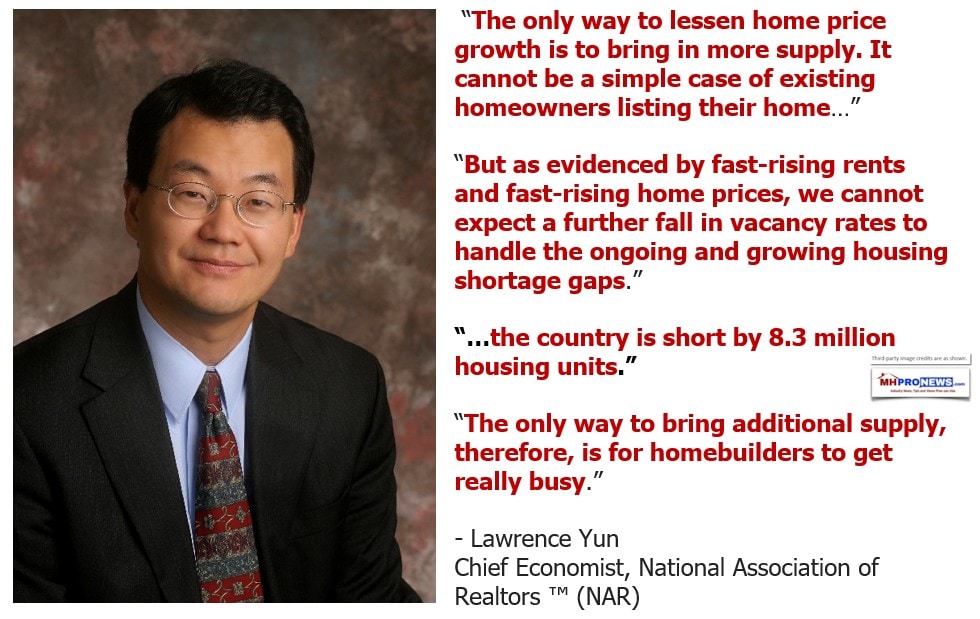 "The key question for housing is after this sort of pent-up demand gets satiated, will the level of employment and wages reassert itself as the main driver of the market?" said Peter Boockvar, chief investment officer at the Bleakley Advisory Group. "The other dynamic for sure will be the spending behavior of millennials, as they are the key demographic group to watch for the housing market in the years to come."
The opportunities for factory-home builders is clearly there.
With that set up, the featured focus this evening will be the latest "nowcast" data from AEI's Housing Center. That will be found after the left-right media headline recap this evening, after two of our three market snapshots and today's quotable quotes. Newcomers note: the manufactured housing connected stocks follow the featured focus and related reports segments of each nightly report.
Quotes That Shed Light – American Social, Industry, National Issues…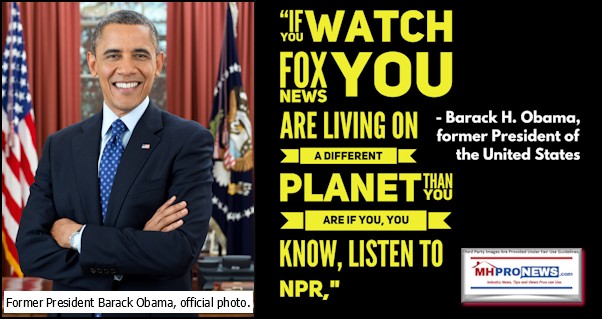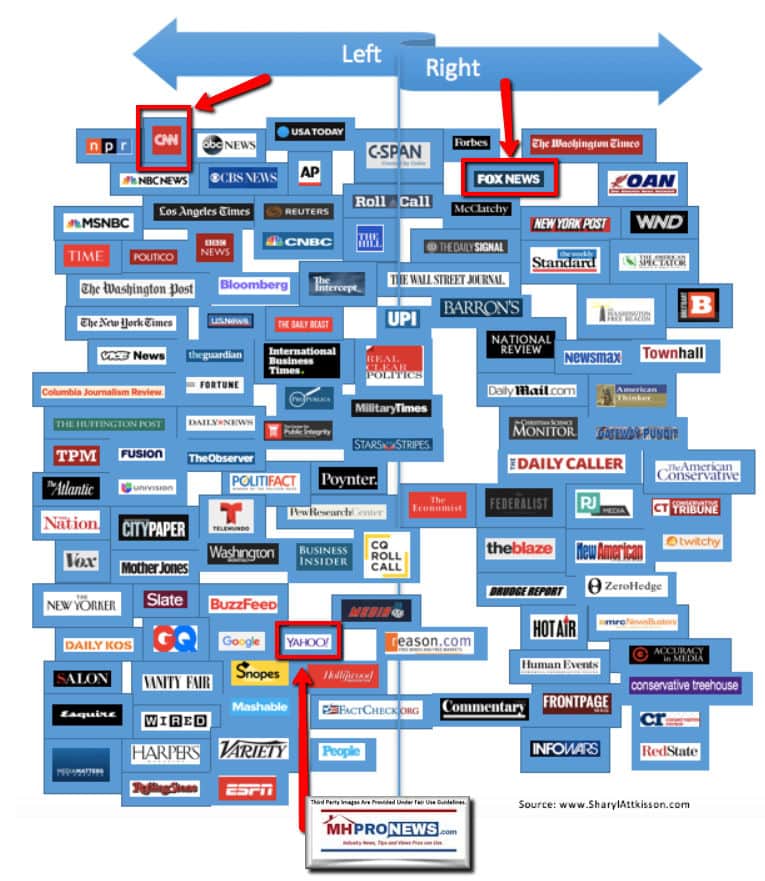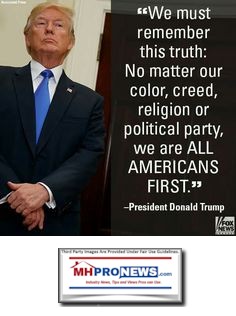 Headlines from left-of-center CNN Business
More JCPenneys close
SAN BRUNO, CALIFORNIA – MAY 15: A view of a temporarily closed JCPenney store at The Shops at Tanforan Mall on May 15, 2020 in San Bruno, California. JCPenney avoided bankruptcy after the company paid down paid $17 million in debt on Friday after missing two previous payments. JCPenney has an estimate $3.6 billion in debt.
The struggling chain is inching toward its goal of closing 30% of its locations
30% of shale oil companies could go belly up if crude stays this cheap
Apple is now worth nearly $1.6 trillion. Can it get to $2 trillion anytime soon?
This major European economy is growing again
India suspends three China business deals as border tensions rise
Wirecard's former CEO arrested after $2 billion scandal explodes
Twitter puts warning on Trump tweet for "threat of harm" against DC protesters
Tech companies slam Trump's executive order restricting work visas, including H-1B
China vows to respond after US targets more state media outlets
Companies are reassessing their supply chains. But that might not add more American jobs
Square has started keeping 30% of some retailers' payments
Apple Widgets.
Look familiar? iOS 14 borrows features from Android
Got these brands in your closet? You've hit a resale goldmine
The Segway is officially over
MARKETS
COMPANIES REACT TO CORONAVIRUS
NEW YORK, NEW YORK – JUNE 17: Scene of an HSBC branch on Wednesday, June 17, 2020. According to Reuters news agency, HSBC, the biggest bank in Europe plans to eliminate 35,000 jobs worldwide, as it continues to struggle with the impact of the coronavirus. The value of HSBC stock has fallen by over 25% since the onset of the pandemic.
These companies laid off thousands of employees last week
McDonald's is hiring 260,000 people this summer
Costco and other stores relax Covid safety policies
Sephora wants to help you safely test its makeup
Hilton lays off 22% of its corporate staff
ZOOM ETIQUETTE
A director meets with his employees online on June 12, 2020 in The Hague, Netherlands as many people work from home during the coronavirus pandemic crisis.
Why we can't stop waving at the end of video calls
Everyone you know uses Zoom. That wasn't the plan
How to get the most out of virtual meetings
5 tips for acing a virtual job interview
The rules of video conferencing at home
Headlines from right-of-center Fox Business
PERSONAL FINANCE
Next stimulus package will be jobs-focused: Mnuchin
Treasury Secretary Steven Mnuchin said the Trump admin is discussing a number of different employment-focused proposals.
DEVELOPING
MARKETS
Nasdaq hits all-time high after Trump overrides Navarro on China trade
New bipartisan bill would expand tax break for charitable giving
MONEY
CHOP 'unrest' forces investment firm to relocate; small biz fear 'no protection'
MEDIA
Kimmel apologizes if he 'hurt or offended' anyone with blackface, offensive language
OPINION
Restaurant owners finally get a major win
NOT YOUR GRANDAD'S TRUCK
CARS
New Ford F-150 features with sleeper seat, onboard generator, exec says
STUNNING TWIST
LEGAL
Bill Cosby granted appeal in Pennsylvania sex assault case
TRUMP WANTS ANSWERS
CRIME
Macy's worker pummeled in on-video attack, police investigating
HOW SWEET IT IS
FOOD & DRINKS
Disney Springs brings back a fan favorite desert
MAKE A SPLASH
REAL ESTATE
Miami Beach spec home Lists with $1 Million aquarium imported from Japan
EASIER TO REMEMBER
TECH
FCC will vote to make this number the new suicide hotline
EYES OF YOUR APPLE
TECHNOLOGY
iPhone hack records police by using Siri
'WITHHOLDING' CASH
TECH
Square confirms quietly setting aside some users' money for reserve funds
GET THE 'POD BOD'
LIFESTYLE
Gym debuts coronavirus-safe workout pods
WRITING OUT CHECKS
MONEY
Trump hints at 'generous' 2nd stimulus payment: How much you could get
'GOD BLESS HIM'
NEWS
Cardinal Dolan credits Ken Langone for easy graffiti cleanup at St. Patrick's
BRADY BUCCS THE TREND
NFL
Tom Brady leads Buccaneers workout despite NFLPA warning on group sessions
SUPER SAVINGS
PERSONAL FINANCE
5 ways to speed up your 401(k) growth
'VISA LAWS DON'T WORK'
MONEY
Top labor union boss reacts to Trump's order on immigrant worker restrictions
ABOUT FACE
NEWS
Tina Fey asks NBC to pull '30 Rock' blackface episodes
SPORTS
This city would face devastating losses if Alabama sacks football season: mayor
MARKETS
J&J loses bid to overturn baby powder verdict, but damages cut to $2.12B
LIFESTYLE
Macy's NYC 4th of July fireworks will be 'brief but mighty' to deter from large crowds
ECONOMY
Kudlow to Varney: China has 'picked up its game' on trade, agreement is still on
LIFESTYLE
Expedia retiring HomeAway rental brand, focus on Vrbo website
POLITICS
White House aide Hogan Gidley named Trump campaign press secretary
POLITICS
This senator wants to give you a big tax credit to take a vacation
MONEY
Biden's first fundraiser with Obama brings in $4M so far
LIFESTYLE
Wearing a coronavirus face mask? On Vegas Strip, it may win you $20
OPINION
Varney: Statue toppling is the tip of the iceberg
HEALTH
Rising coronavirus cases across US, globe spark fear progress is slipping
MARKETS
New home sales rise surprisingly strong 16.6% in May
SOCIAL MEDIA
K-pop, TikTok fans fear artists getting pulled into partisan fights
SPORTS
Martha Firestone Ford, 94, steps down as principal owner of Detroit Lions
SPORTS
Novak Djokovic tests positive for coronavirus after organizing tennis tournament
NEWS
Atlantic City's Borgata casino set to reopen next month
MARKETS
Royal Caribbean's Spanish cruise line files for reorganization
MONEY
3 reasons claiming Social Security early is about to become even more popular
MONEY
Thousands of production workers strike against major Navy shipbuilder
FOOD & DRINKS
Starbucks adds new menu item
10 Market Indicator Closing Summaries – Yahoo Finance Closing Tickers on MHProNews…
Featured Focus –
Where Business, Politics and Investing Can Meet
According to AEI Housing Center summary to MHProNews earlier today is the following.

"AEI Housing Market Nowcast
Week 25 (June 13th – June 19th, 2020)
Nowcasting is the prediction of present economic trends using alternative data sources that are both detailed and high-frequency. This report uses real-time information on a weekly basis.
Key Takeaways:
In a continuation of the last four weeks' strong upward trend, purchase rate lock volume for the week of June 13 (week 25) rose 17% from a year ago. This provides further evidence that the worst of the near term effects of the COVID-19 pandemic lockdown may be behind us on a national level.
Purchase rate lock volume is back to its level from before the onset of the pandemic (weeks 1 to 8), when purchase rate lock volume was up 24% on average compared to 2019.
Over the past 4 weeks, the market has not only recovered from weeks 14-18 when the average weekly year-over-year decline was 15%, but it has exceeded volume for the same weeks in 2019.
As a result of the last three weeks' strong purchase lock volume, combined with strong volume in weeks 1-13, year-to-date volume is now running 15% ahead of last year.
However, much of the Northeast, Midwest, and West continue to lag the national trend.
Americans on the move
Nationally, the urban core traditionally accounts for around 75% of all purchase rate locks. During 2020 weeks 21-25, the urban core has experienced year-over-year growth of 26% compared to 36% for non-urban areas.
This pattern is even more pronounced within the largest Combined Statistical Areas (CSA).
When broken out by density, across the nation, the least dense ZIP codes grew at almost twice the rate of the densest ones.
This pattern also holds within the majority of the largest CSAs with New York, Los Angeles, San Francisco, Seattle, and Washington, DC all experiencing pronounced shifts.
If these recent pandemic-related trends continue, they will fuel significant demand and supply shifts at the regional, state, urban/rural, metro, and intra-metro levels.
National home price appreciation (HPA) exceeded the rate before the pandemic, which may indicate the home price boom will likely continue due to low rates and heavy demand.
For week 25, national HPA stood at 6.7%, which is slightly below week 24's HPA of 7.5 %.
This recovery comes after HPA had decelerated to 3.7% in week 18.
For the week of June 13 (week 25), cash-out refinance rate lock activity was up 35% from a year ago, however, it was down 28% from the prior week. Overall, cash-out volume continues to run well above the pre-crisis period.
Note: Due to the recent stabilization in rate lock activity and trends, commencing with the next Nowcast, we will begin publishing every other week unless we observe notable changes to the market.
Using newly acquired data from Optimal Blue , a rate lock software provider covering roughly a third of the market, the AEI Housing Center Housing Market Nowcast provides near-real-time insights on the single-family residential housing market convulsing from the effects of the coronavirus pandemic. While Optimal Blue data are used, Edward Pinto and Tobias Peter are solely responsible for the analysis contained herein…"
That should be framed against the report last night which also pointed to continued strength in the housing market.
Misleading Mainstream Headlines on New Housing Data? Plus, Manufactured Home Investing, Stock Updates
That noted, reports from manufactured housing are a mix of bright and dark spots, in anecdotal reports from firms of various sized. New data from HUD will be available in about 10 days. Stay tuned.
Related and Recent Reports:
Paul Seavey-EVP & CFO for Equity LifeStyle Properties-Warns "Lack of Financing Options," Casts Doubts on Other Manufactured Housing Institute Claims
History, Financial Ties-Black Lives Matter, Antifa, Billionaires Warren Buffett, Bill Gates & George Soros–Economic, Political Upheaval Spotlighted by Mary Walter, Tony Kovach on Brian Kilmeade Show
Billionaires to Testify While MHARR Rips Manufactured Housing Institute and HUD "Research"
Carlyle Group Scores 4 Manufactured Home Communities, Berkley MHC Policy Review; plus Manufactured Housing Investing, Stock Updates
FHFA "Director [Mark] Calabria Must Initiate An Internal Investigation" – Danny Ghorbani Rips & Reveals Duty to Serve Problems, Solutions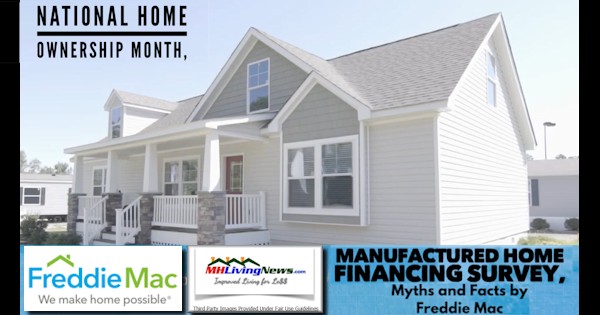 Economic Recovery "Snapback," Ex-Facebook Exec Says Regulators 'Will Break Up Big Tech,' plus Manufactured Home Investing, Stock Updates
Stocks Feeding Wealthy During Pandemic, Fed Chair Powell Urges Prompt Return to "Tight Labor Market," plus Manufactured Housing Investing, Stock Updates
Manufactured Housing Industry Investments Connected Closing Equities Tickers
Some of these firms invest in manufactured housing, or are otherwise connected, but may do other forms of investing or business activities too.
NOTE: The chart below includes the Canadian stock, ECN, which purchased Triad Financial Services, a manufactured home industry lender
NOTE: Drew changed its name and trading symbol at the end of 2016 to Lippert (LCII).
Summer 2020…
Berkshire Hathaway is the parent company to Clayton Homes, 21st Mortgage, Vanderbilt Mortgage and other factory built housing industry suppliers.
· LCI Industries, Patrick, UFPI, and LP each are suppliers to the manufactured housing industry, among others.
· AMG, CG, and TAVFX have investments in manufactured housing related businesses. For insights from third-parties and clients about our publisher, click here.
Enjoy these 'blast from the past' comments.
MHProNews. MHProNews – previously a.k.a. MHMSM.com – has celebrated our tenth anniversary and is in year 11 of publishing.


Learn more about our evolutionary journey as the industry's leading trade media, at the report linked below.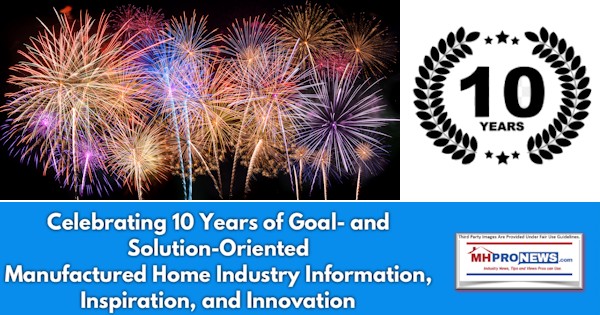 · For expert manufactured housing business development or other professional services, click here.
· To sign up in seconds for our industry leading emailed headline news updates, click here.

Disclosure. MHProNews holds no positions in the stocks in this report.
2019 Year-End Totals Reveals Decline in New HUD Code Manufactured Home Production, Shipments vs. 2018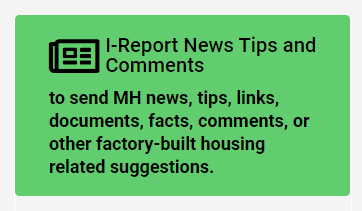 That's a wrap on this installment of "News Through the Lens of Manufactured Homes and Factory-Built Housing" © where "We Provide, You Decide." © (Affordable housing, manufactured homes, stock, investing, data, metrics, reports, fact-checks, analysis, and commentary. Third-party images or content are provided under fair use guidelines for media.) (See Related Reports, further below. Text/image boxes often are hot-linked to other reports that can be access by clicking on them.)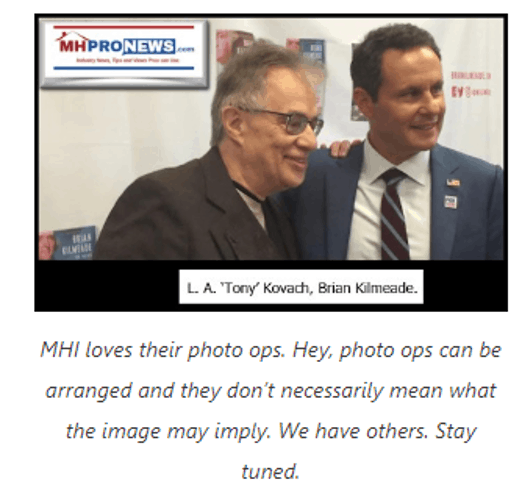 By L.A. "Tony" Kovach – for MHLivingNews.com.
Tony earned a journalism scholarship and earned numerous awards in history and in manufactured housing. For example, he earned the prestigious Lottinville Award in history from the University of Oklahoma, where he studied history and business management. He's a managing member and co-founder of LifeStyle Factory Homes, LLC, the parent company to MHProNews, and MHLivingNews.com. This article reflects the LLC's and/or the writer's position, and may or may not reflect the views of sponsors or supporters.
http://latonykovach.com Connect on LinkedIn: http://www.linkedin.com/in/latonykovach