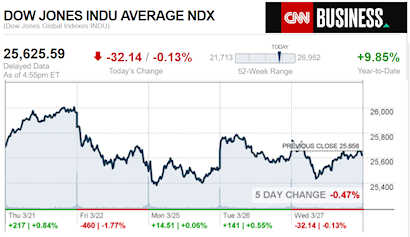 There are those who think that climate change is as big a hoax as the Russian collusion narrative has been.  Or was, until Special Counsel Robert Mueller released his summary findings to the Justice Department saying there was no evidence anyone in the U.S colluded with Russia, much less Team Trump. Others think that climate change is real, a threat, and they believe in that Gospel according to Al Gore, whose carbon footprint isn't that small.  Into this marvelous Washington mix comes Alexandria Ocasio-Cortez (AOC), the millennial congressional representative from NY who helped blow up the Amazon deal there.  On a muted, mildly down day on the Dow, what the Senate vote means is our featured report this evening.
If you're new, already hooked on our new spotlight feature – or are ready to get the MH professional fever – our headline report is found further below, after the newsmaker bullets and major indexes closing tickers.
The evolving Daily Business News market report sets the manufactured home industry's stocks in the broader context of the overall markets.  Headlines – at home and abroad – often move the markets.  So, this is an example of "News through the lens of manufactured homes, and factory-built housing." ©
Part of this unique evening feature provides headlines – from both sides of the left-right media divide – which saves busy readers time, while underscoring topics that may be moving investors, which in turn move the markets.
Readers say this is also a useful quick-review tool that saves researchers time in getting a handle of the manufactured housing industry, through the lens of publicly-traded stocks connected with the manufactured home industry.
This is an exclusive evening or nightly example of MH "Industry News, Tips and Views, Pros Can Use." © It is fascinating to see just how similar, and different, these two lists of headlines can be.
Want to know more about the left-right media divide from third party research?  ICYMI – for those not familiar with the "Full Measure," 'left-center-right' media chart, please click here.
Select bullets from CNN Money…
They serve up instant gratification
But companies like Uber, Lyft and GrubHub are still losing billions
Dow Inc. is replacing DowDuPont in the Dow. Got that?
Wall Street enjoyed a huge rally this quarter. But there were some losers
Financial stocks have been struggling. Here's why it's a good time to buy
LIVE UPDATES Dow rallies 141 points even as Apple retreats
JCPenney finds a new financial chief
Southwest Airlines says Boeing's 737 Max groundings are hurting sales
Boeing is in crisis, but it's doing just fine in its race with Airbus
The bond market flashed recession. So how come the stock market is booming?
NASA says it's still committed to that Boeing-built rocket
Europe will require carmakers to install speed limiters starting in 2022
Federal judge sets April 4 hearing for Elon Musk contempt case
The CBD gold rush has begun
McDonald's will no longer lobby against minimum wage hikes
Two weeks after the attacks in New Zealand, Facebook has banned white nationalism
Ford will close three plants in Russia
Retail chains say cash is obsolete. Critics say that's discrimination
This is DSW's plan to save itself
Why big retailers are getting smaller
West Elm and Rent the Runway team up
How Target is trying to woo mom and dads
BOEING'S ONGOING CRISIS
PERSPECTIVES Boeing can regain public trust, but it's running out of time
NASA says it remains committed to Boeing-built rocket
Boeing is doing just fine in its race with Airbus
Boeing has plunged in market value since Ethiopia crash
Ethiopian Airlines is a symbol of national pride. Now a disaster has put it under scrutiny
Select Bullets from Fox Business…
Trump says Google committed to US military, not China
5 things to know about Lyft ahead of its IPO
Mueller report 'undoubtedly' proves conspiracy, obstruction: Judge Napolitano
Trump moves to end Fannie, Freddie conservatorship
Retirement crisis: Most Americans aren't saving enough, are you?
7-Eleven's new 'Lab Store' features craft beer station
Rubio's Paid Family Leave plan leans on Social Security
Warren targets America's family farmers with plan to bust up big agribusiness
Theresa May will quit post Brexit
Tommy Hilfiger joins Gap, Ralph Lauren and Lord & Taylor in closing its Fifth Ave flagship store
Apple's new credit card draws skepticism from partner Goldman Sachs
How to save and pay off credit card debt
These are the 10 biggest lottery jackpots in US history – and the people who won them
Facebook bans white nationalism following New Zealand mosque shooting
Trump administration now wants to dismantle ObamaCare in its entirety
Department of Justice chief said to be 'open' to 5G argument made by Sprint, T-Mobile
Equifax, FICO team up to sell consumer data
Mueller report: These key officials must be questioned, Rep. Jim Jordan says
Kamala Harris seeks $315B to dramatically raise teachers' salaries
US trade deficit narrows sharply as exports rebound
Chinese owner of gay dating app seeks sale amid US national security concerns
Mueller report 'undoubtedly' proves conspiracy, obstruction: Judge Napolitano
Varney: It's Trump's time to counter punch the media
Startups, tech companies want to pay to train you
Green New Deal is a government takeover of your life: Sen. Marsha Blackburn
Measles outbreak leads New York's Rockland County to declare state of emergency
Not buying Netflix was Apple and Tim Cook's biggest strategic mistake: Dan Ives
Jersey Mike's to donate all sales to charities on 'Day of Giving'
Powerball $750M lottery jackpot: Here's the tax damage
Today's markets and stocks, at the closing bell…

Today's Big Movers
For all the scores and highlights on tracked manufactured home connected stocks today, see the Bloomberg graphic, posted below.
Today's MH Market Spotlight Report –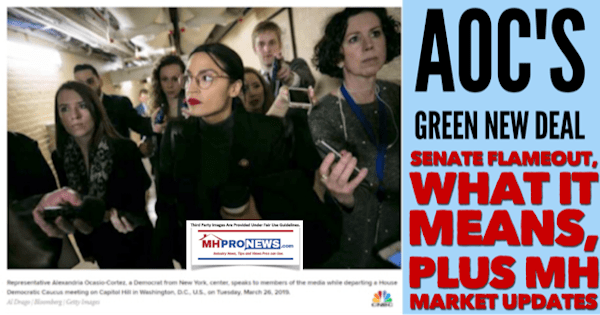 Republican Senate Majority Leader Mitch McConnell forced a vote on the Green New Deal (GND), in an effort to get Democrats on the record on this widely touted on the left piece of legislation. After a vote of 57 no's – including 4 Democratic caucusing senators, the balance of the Democrats only voted 'present' to avoid being formally on the record on this matter.
But voting present is a cop-out too, as anyone with some political savvy can see. If Democrats praise this "aspirational" bill, but won't vote for it, what does that tell the country?
The early odds, and we aren't bookmakers – just tea leave readers – would give the 6 Senate Democrats a question mark or a check no next to their name after this duck-for-cover "present" vote.
Democrats hated the procedural vote, the GOP is loving it, but the smart money voters have just learned again what "aspirational" means in D.C. talk, it means they aren't actually going to support a GND bill that if it somehow passed into law could wreck the economy.  That bottom line is a good thing.
Related Reports:
'Green New Deal Fantasy,' "Revenge Politics," Says Democrat Schultz Pondering Independent 2020 Run, plus Manufactured Home Stocks
"Collusion Delusion," "An Illegal Takedown that Failed" WH/Media Round-Up, plus MH Stock Updates
Bloomberg Closing Ticker for MHProNews…
NOTE: The chart below includes the Canadian stock, ECN, which purchased Triad Financial Services.
NOTE: The chart below covers a number of stocks NOT reflected in the Yahoo MHCV, shown above.
NOTE: Drew changed its name and trading symbol at the end of 2016 to Lippert (LCII).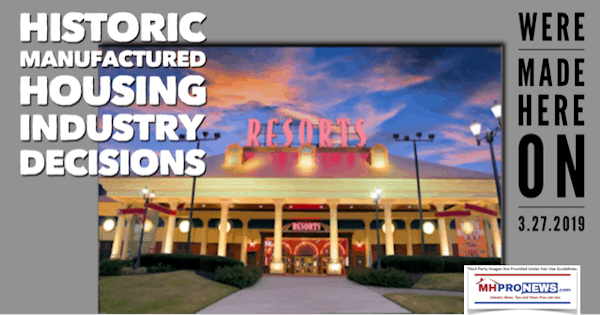 Berkshire Hathaway is the parent company to Clayton Homes, 21st Mortgage, Vanderbilt Mortgage and other factory built housing industry suppliers.
LCI Industries, Patrick, UFPI and LP all supply manufactured housing.
AMG, CG and TAVFX have investments in manufactured housing related businesses.
Your link to industry praise for our coverage, is found here.
For the examples of our kudos linked above…plus well over 1,000 positive, public comments, we say – "Thank You for your vote of confidence."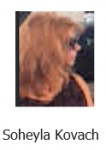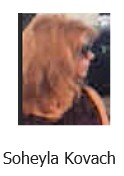 "We Provide, You Decide." © ## (News, analysis and commentary.)
(Image credits and information are as shown above, and when provided by third parties, are shared under fair use guidelines.)
Submitted by Soheyla Kovach to the Daily Business News for MHProNews.com.