There are millions who find the truth to be uncomfortable.
Millions are misinformed about manufactured housing. The obvious answer is education.
Millions don't know, so they don't understand just how failed many public policies have been. Millions don't understand how public policy impacts business and jobs, including those in our industry.
The obvious answer is education.
Hundreds of billions of dollars are pouring back into America.  It is the result of the Tax Cuts and Jobs Act, combined with regulatory rollbacks.
Those business thwarting, job killing forces of higher taxes and regulations have been tolerated for decades. Presidents John F. "Jack" Kennedy (D) and Ronald Reagan (R) demonstrated the principle that taxes could be dramatically lowered, and business and jobs would be spurred.
That isn't partisan. Rather, it's a law, like gravity.
Or as industry success story Marty Lavin succinctly put it in his article on trade, "You get more of what you encourage, and less of what you discourage."
Factory-built housing industry veterans Tim Connor, and our publisher L. A. "Tony" Kovach have both said similar points to Lavin's insight.
The point? Once more, education is the key.  A new generation of manufactured housing industry professionals and Americans must be taught what works, and why.
Lessons from Seattle's Head Tax
Higher taxes or higher regulations are business and job killers. These are truths that the Daily Business News has promoted for years, and are being proven – right before the nation's and our industry's eyes.
Recently, giant Amazon pushed back hard on Seattle's head tax, which was passed to pay for homeless programs. Jeff Bezos, the world's richest man and founder of Seattle based Amazon, did not want to pay that tax, even though he can clearly afford it.  Yet, Bezos favors progressive policies? How does contradiction work in practice?
Warren Buffett and Chase's Jaime Dimon recently praised on  CNBC the U.S. economic boom as strong. But both are Democratic supporters. Buffett has pointedly put down President Trump for years before he ran for the White House.  Buffett strongly supported Mr. Trump's opponent, Secretary Hillary Clinton. How does that contradiction work?
Make no mistake.  The evidence is there that billionaires like Buffet, Bezos, Dimon, Soros or others who support so-called progressive or leftist causes know the truth about high taxes and heavy regulations.  It isn't that Marty Lavin, Tim Connor, or Tony Kovach are smarter or richer than they are.
Some modest level of taxes and regulations are arguably necessary in society.  But excessive taxes and regulations are proven by experience to be destructive. That's been known for centuries.  So, why do some favor high taxes and high regulations? In a phrase, it's "political and economic power over their competition."  Big business can better sustain high taxes and high regulations.
The Approaching Midterms
Democratic strategists like long-time Clinton adviser Doug Schoen have said that opposition to President Trump can't be a winning strategy for them.  The evidence of the success of the president's policies are increasingly strong.
Doug Schoen, Clinton Adviser, warns – "Democrats must advance an agenda…to create a society of opportunity for all – not guaranteed outcomes achieved through wealth redistribution."
Keep in mind the lessons of the facts above.  This isn't about a cult of personality, or party, as some narratives would have you believe.
Rather, it's about policy principles that are as proven as gravity.  Rephrased, its about education about reality vs. flawed opinions.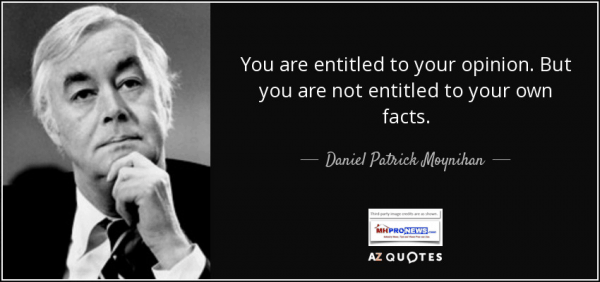 Presidents Then…
Yesterday, the Daily Business News spotlighted then President Gerald Ford's speech praising what was then the mobile home industry.  The mobile home industry has evolved into the modern manufactured home (MH) industry. There were some principles that were practiced during the Nixon-Ford era, such as wage price controls, that were proven to be public policy failures. The point isn't that President Ford was great because he was Republican (note: as pro-industry trade publishers, we are political independents).  It isn't that President Ford was just being nice to our industry.
Rather, it is that President Ford was correct then on some specifically focused items that apply today to manufactured homes.  Those specific principles are as true today as they were back then.  If you missed it, please circle back to the article linked below once you finish this column.  Because the lessons are true, then and now.
U.S. President Praised "The Mobile Home Industry," Manufactured Homes are "Here to Stay"
Some Key Themes, Quotes from POTUS Trump's Duluth Rally
"We will never give in.  We will never give up. And we will never, ever stop fighting for our country," said President Donald J. Trump near the end of his rally last night. "Or for our flag. Or for our freedom," he said to cheers and applause. Like President Reagan, our 45th president holds different views than he once did on some issues. He evolved over time from some beliefs into America First economic nationalism.
It should be noted that President Trump's call for "a space force" is in some ways an echo of Reagan's call for the Strategic Defense Initiative (SDI), which was mocked then.  SDI was part of what brought the old Soviet Union to the table, and what ended up bringing the Berlin Wall, and the Communist Iron Curtain to a close.
President of the United States (POTUS) Trump seems to have a knack for getting at the heart of an issue. Freedom and peace through strength. He believes that his 'tariff' skirmish will result in better trade deals for America. Several of his economic principles are already proving themselves.
"As long as we are proud of who we are and what we are fighting for, we will never, ever fail. There is no place like our place," he said of the U.S.A. "With your help, and with your voice, and with your vote," the 45th president said his reform version of the GOP party "can keep on winning. We will keep on winning."
"We are Americans.  And our hearts bleed red, white, and blue," said the "America First" president.
"We are one people. One family, and one glorious nation under God. And together, we will make America wealthy again. We will make America strong again. We will make America safe again. And we will make America great again. Thank you, thank you Minnesota."   The president is hoping some of his political supporters will win congressional races in the state, and perhaps flip a U.S. Senate seat or two.
The president narrowly lost Minnesota in 2016, which is a state that has been deep blue for decades.
Proven, Pragmatic, Pro-Business and Individual Prosperity Principles
MHProNews has and will continue to stand for proven principles, not spin, hype or political posturing.
This writer editorially supported President Trump, and the presidential campaign site carried my full column for months. Those who came late to the dance are welcome, but the point is that we discerned who the best candidate was for our industry and for our nation – Donald J. Trump – and we backed him during the primaries, after the convention, and have supported his policies since.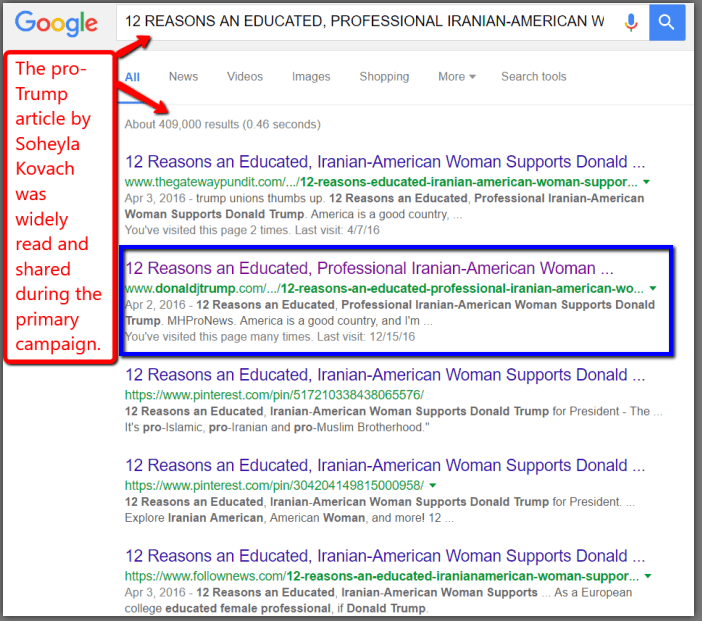 Our support for President Trump was and is based upon those principles and sound policies.  Those principles work in spite of how someone may feel about this or that presidential tweet, or this or that hyperbolic expression. Proven principles are paying off.
We at MHProNews are pragmatic and practical.  We strive to get facts and principles correct, so that professional readers and investors can have a reliable source of independent information.
This is demonstrably the most pro-industry, pro-sustainable growth publication in manufactured housing history. We are also the runaway #1 publications in our niche.  Those are bold claims.  But third-party data helps proves it. Beyond reader feedback, which of course crosses the spectrum of pro-and-con, traffic or email data tell us that most of our audience respects what we provide. By the way, it was a competitor who asked us to do the report, linked below.
What are the FACTS about Manufactured Housing Industry Traffic vs. Real Estate? MHVillage, MHProNews, Manufactured Housing Institute Data
We at MHProNews are pro-business, and we celebrate success.
That said, there are monopolies that harm our industry.  We believe in principle that those monopolies need to be legally challenged and broken up.  That includes the alleged Berkshire Hathaway monopoly over manufactured housing; but it isn't limited to them.  Our position is based upon principles.  Other monopolies that need to be addressed are found in the article, linked below.  Each one poses a risk to our industry and the nation.
Facebook, Marketing & News – Manufactured Housing Pros, Sarah Miller, 'Citizens Against Monopoly' Sound the Alarm
NY Stern professor Scott Galloway is arguably correct when he says that breaking up the monopolies would create more millionaires.  A few billionaires may lose some of their vast wealth in the process. But if they are proven guilty of violating antitrust or other laws – as even non-industry sources and MHProNews has alleged – then don't they deserve what they get?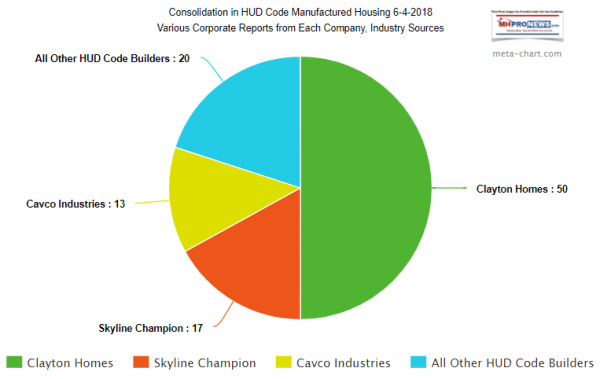 If you are a first time reader, please see Smoking Gun 3 once you've finished this article for documents and videos that demonstrate just how manufactured housing has been arguably derailed.  See how choking off capital debatably harmed thousands of industry businesses, and potentially millions of more manufactured home owners.  That in turn costs taxpayers billions.
Smoking Gun 3 – Warren Buffett, Kevin Clayton, Clayton Homes, 21st Mortgage Corp Tim Williams – Manufactured Home Lending, Sales Grab?
As we've ratcheted up that theme of breaking up the monopolies, the Manufactured Housing Institute's (MHI) 'big boy' backers have demonstrably provided more ads and financial support to the other MH industry trade sources. We've had sponsors tell us that they've been pressured to back off supporting us.
Thanks to the support of a few, we are still standing. We stand for principles, vs. those who are apparently short-term sellouts.  The industry can only achieve its potential by breaking free of the factors that have artificially suppressed our MH Industry's growth.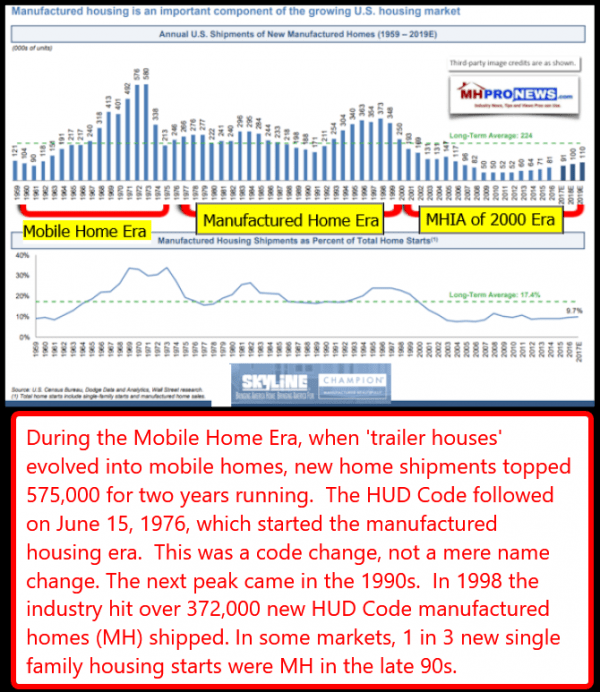 Our publisher personally knows each other 'serious' non-association trade publisher or blogger active in manufactured housing today. He respects some-to-many of their qualities.  We advocate a separating the "wheat from the chaff" approach. But the sad reality is that each of those other MH bloggers and writers has to various degrees debatably 'sold out' to the big money interests. Their articles and writing are often – not always – that of a sycophant.
It is President Donald J. Trump and his supporters that made S 2155 possible.
White House Signing Ceremony on Historic Pro-Growth Financial Regulatory Reform
The National Federation of Independent Businesses (NFIB), the Manufactured Housing Association for Regulatory Reform (MHARR) are among those trade groups which have consistently supported tax cutting and/or regulatory reform polices that are good for America, and are good for independent manufactured housing industry businesses.
The president's rally in Duluth, Minnesota last night hit all of the themes and topics that are hot in the news recently.  Several of the major cable networks did not carry the full address.  The CBS video above covers the President of the United States (POTUS) Donald J. Trump's talk.
For those who are:
realists, open minded, and sustainable growth oriented,
for those that don't already support the president's plans,
those owe it to themselves to take another look.
The truth and applying the truth will alone set people free.
For those who already agree with the above, you get it.  For those who don't, the growth after just 500 days of Mr. Trump in Oval Office should be evidence.
The opposition uses slanders and slurs, because that's all that they have.
It should be noted that competitors in publishing in MHVille may or may not agree with the president's policies.  But in practice, if other writers support what MHI's 'big boy backers' want – admit it or not – then they are routinely on the wrong side of the MH Industry's issues.
While Frank Rolfe has gone silent – allegedly due to a discussion between Berkshire Hathaway company members, ads, and certain benefits – several of the points he made prior to going silent about MHI were spot on.  Will Rolfe risk losing his support in favor of speaking out again?  Time will tell.
Frank Rolfe: Pressured into Silence? Manufactured Housing Industry, and Journalism
But neither Rolfe nor MHI can erase what that widely known MHI member's already said on numerous occasions.  We keep track of the evidence and the facts, so that industry professional readers or investors can decide, and act accordingly. 
Neither can MHI ignore the new national association that is forming.  They quit MHI because of the recognition that MHI has failed the industry.
'Tip of Iceberg' – Rick Rand; Marty Lavin, Communities have 'No Confidence' in Manufactured Housing Institute, New National Trade Group Announced
The evidence is clear for those willing to look at it with an open mind.
MHI has de facto been working for consolidation.  The case for that allegation is laid out in linked articles and reports. You can see a summary in the first Related Report, linked below.
Note that we've repeatedly given MHI and Berkshire brands in MHVille an opportunity to refute any of the facts we've presented.  For about 15 months now, they no longer even try to respond. Isn't that a de facto admission that what we've been publishing is correct?
That may be a difficult pill for long-time MHI members or Berkshire believers to swallow, but it is what it is.
Please note, we've often made the distinction that just because someone is in MHI, or works for an operation associated with them, that doesn't make them a bad person. Some state associations and businesses tell us that they have 'no choice,' but some of those in MHI are among our sources of information.  They support us as they can.
Phase One, Phase Two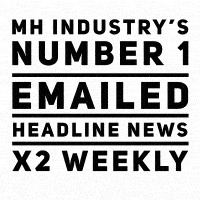 Phase One has been about education.  Education is about helping free manufactured housing from the chains which has limited it for far too many years.  Education about the realities of modern manufactured homes must be ongoing.
Phase Two is about to get underway. To learn more, please see the article linked below. "We Provide, You Decide." © ## (News, analysis, and commentary.)
(Third party images, and content are provided under fair use guidelines.)
Related Reports:
http://mhmarketingsalesmanagement.com/blogs/tonykovach/only-3-options-the-elephant-in-the-room/
State Associations, Companies Quit Membership in Manufactured Housing Institute, (MHI), One Explains in Writing, 'Why?'
1) To sign up in seconds for our MH Industry leading emailed news updates, click here.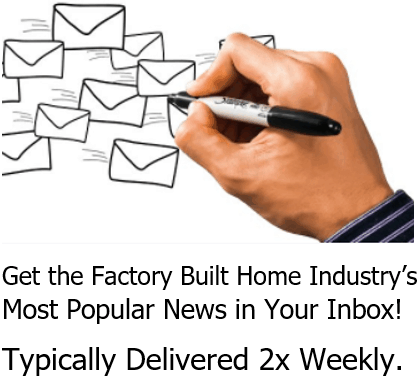 2) To provide a News Tips and/or Commentary, click the link to the left. Please note if comments are on-or-off the record, thank you.
3) Marketing, Web, Video, Consulting, Recruiting and Training Resources
Submitted by Soheyla Kovach to the Daily Business News for MHProNews.com. Soheyla is a managing member of LifeStyle Factory Homes, LLC, the parent company to MHProNews, and MHLivingNews.com.