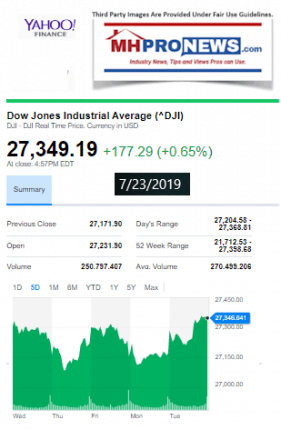 As manufactured housing professionals and investors read this, as you see FAANG, don't forget BM.  Berkshire and Microsoft.  Not because Berkshire is that big into tech, at least in the grand scheme of things.  But rather because as the months have gone on, the Trump Administration has clearly taken a growing interest in antitrust in general, not just big tech. Democrats and some GOP lawmakers have likewise taken an interest in antitrust, specifically with big tech, but also with respect to other economic segments.  Several voices in business and politics believe that monopolization of several sectors has been harming the economy.  If so, with the economy largely doing well, how much better might U.S. business be if the DOJ and the FTC started 'enforcing the law' on anticompetitive behavior?  Attorney General William Barr's new announcement will be our focus for this evening.
Every evening our headlines snapshots from two major media outlets on each side of the left-right news spectrum reflects topics that influence, reflect, or move investor sentiment.  In moments, you can get insights-at-a-glance.  This sets the broader context for manufactured housing markets, in keeping with our mantra, "News through the lens of manufactured homes, and factory-built housing." ©. 
We begin with left-of-center CNN followed by right-of-center Fox Business.  We share closing tickers and other related data courtesy of Yahoo Finance, and more. 5 to 10 minutes reading this MHProNews market report every business night could save you 30 minutes to an hour of similar reading or fact-gathering elsewhere.
Bullet headlines from CNN Business.
·        'Twilight-zone' economics
·        The US economy is doing great. You wouldn't know it from Washington's policymaking
·        DOJ launches formal antitrust investigation of Big Tech
·        IMF says trade conflicts could make a sluggish global economy even worse
·        This is the worst data breach ever (and it's not Equifax)​
·        Snapchat shows new signs of life, topping 200 million daily users for first time
·        The rare earths industry can weather any Chinese trade battle
·        SpaceX will launch Nickelodeon slime and an Adidas soccer ball into space
·        Alibaba will let American retailers sell on its site
·        Ford shows off electric F-150 pickup by towing a freight train
·        How a little-known TV company is quietly expanding China's ambitions in Africa
·        A salad bowl sits on a table at a Chipotle Mexican Grill Inc. restaurant in Louisville, Kentucky, U.S., on Saturday, Feb. 2, 2019. Chipotle Mexican Grill Inc. is scheduled to release earnings figures on February 6. Photographer: Luke Sharrett/Bloomberg via Getty Images
·        Chipotle is soaring. Sales rose 10% last quarter
·        Nike signs Zion Williamson to its Jordan Brands line
·        Ford shows off electric F-150 pickup by towing a freight train
·        The EV revolution is coming. This has to happen first
·        Electric cars date to before the US Civil War
·        Lotus unveils a super powerful electric supercar
·        Ford and Volkswagen team up on electric cars
·        Malls are filling their empty spaces with doctor's offices
·        Stores in airports are thriving. Malls? Not so much
·        Malls are catering to a new type of customer: gamers
·        Neiman Marcus and H&M's plan to win young shoppers
·        Kohl's struggles to escape department store woes
Bullet headlines from Fox Business
·        DOJ TAKES AIM AT GOOGLE, APPLE, FACEBOOK, AMAZON IN ANTITRUST PROBE
·        Netflix shareholder lawsuit rips executives over subscriber growth miss
·        Trump's trade war hurting China more than US, IMF says
·        U.S. home sales tumble as prices surge to record high
·        Stallone fights back over "Rocky" franchise.
·        Where Americans are putting their money right now
·        Heatwave & severe weather power outages left customers in many states in the dark
·        DoorDash under fire for its controversial tipping policy
·        These are world's most valuable sports teams, report reveals
·        Elizabeth Warren's college loan debt forgiveness goes against American values: Joe Lieberman
·        Heatwave & severe weather power outages left customers in many states in the dark
·        US can have 'unlimited minimum wage': Larry Kudlow
·        Trump asks Pentagon to find new rare earth sources
·        This luxury vacation subscription lets you book unlimited trips — here's how much it will cost
·        Macy's ripped for line of 'body-shaming' plates
·        US soybean farmers say they feel suppressed by Trump's tariffs
·        Logan Paul, $1M-a-month YouTube star, says he may be going broke
·        Kamala Harris introduces bill to decriminalize marijuana
·        Ford's all-electric F-150: 'Towing is like the bench press for truck drivers,' exec says
·        How Boris, Brexit will affect UK's EU neighbors
·        Macy's pulls portion control plates; Double Pops are making a comeback
·        Morning Business Outlook: Macy's is apologizing and removing portion control plates after being accused of body shaming; Popsicle announces twin pops are coming back for a limited time.
·        Arkansas' efforts to tackle the opioid crisis
Yahoo Finance Closing Tickers on MHProNews…

Tonight's Business/Market/Political Impact Spotlight –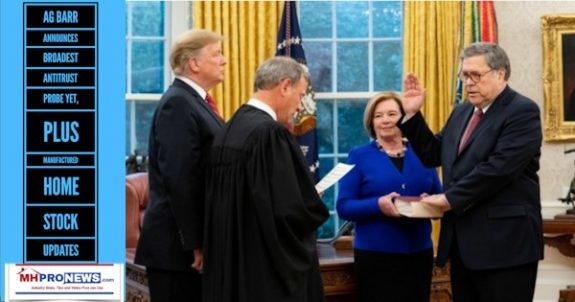 From left-of-center CNBC, these bullets, which cites the Wall Street Journal among its sources.
·        The DOJ is launching a broad examination into big tech companies over fresh anti-competitive concerns.
·        It's the strongest move toward the tech industry by Attorney General William Barr, whose growing interest in the sector could deepen regulatory pressure.
·        Shares of Amazon, Facebook and Alphabet fell.
The U.S. Department of Justice (DOJ) said on 7.23.2019 that it's opening a broad antitrust review of big tech companies.  Shares of Amazon, Alphabet and Facebook went lower in extended trading.
DOJ didn't disclose specific company names.  But a review of "new Washington threats" from Facebook, Google, Amazon, and Apple was reported by the Wall Street Journal.
Here is the media release from the Department of Justice to MHProNews.  It is followed by a statement from DOJ's top antitrust cop, which will be completed by some additional links and related report references by MHProNews.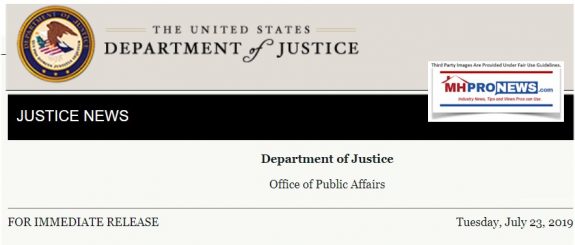 Justice Department Reviewing the Practices of Market-Leading Online Platforms
Review Focuses on Practices that Create or Maintain Structural Impediments to Greater Competition and User Benefits
The Department of Justice announced today that the Department's Antitrust Division is reviewing whether and how market-leading online platforms have achieved market power and are engaging in practices that have reduced competition, stifled innovation, or otherwise harmed consumers.
The Department's review will consider the widespread concerns that consumers, businesses, and entrepreneurs have expressed about search, social media, and some retail services online. The Department's Antitrust Division is conferring with and seeking information from the public, including industry participants who have direct insight into competition in online platforms, as well as others. 
"Without the discipline of meaningful market-based competition, digital platforms may act in ways that are not responsive to consumer demands," said Assistant Attorney General Makan Delrahim of the Antitrust Division. "The Department's antitrust review will explore these important issues."
The goal of the Department's review is to assess the competitive conditions in the online marketplace in an objective and fair-minded manner and to ensure Americans have access to free markets in which companies compete on the merits to provide services that users want.  If violations of law are identified, the Department will proceed appropriately to seek redress.
##
Growing concerns about the monopolization and consolidation of several business sectors in general and manufactured housing in particular has been covered by MHProNews – virtually alone for years in reporting to the industry, investors, and other professionals keen on factory-built housing.
With several 2020 Democrats, some Republican lawmakers, and growing interest by the Trump Administration in these concerns, isn't it likely to be only a question of time before manufactured housing comes into sharper focus for Washington politicos and bureaucrats?
Buckle up. It is going to be an interesting ride.
See the related reports for more.
Related Reports:
Democrats Take Aim Big Business, Breaking Up Monopolies, Antitrust – plus Manufactured Housing Market Updates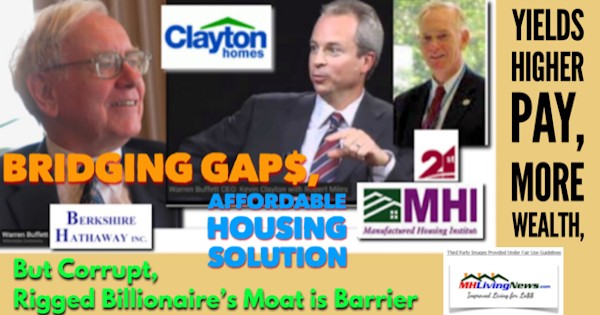 "Have…Giants…Stifled Competition," Antitrust Battle Lines in D.C., plus Manufactured Home Market Updates
Borders, Tariffs, and Looming Antitrust – plus Manufactured Home Market Updates
Antitrust – "You Can't Penalize Success But Can Penalize Bad Behavior." Former Ast AG Bill Baer, plus Manufactured Home Market Updates
Antitrust Heats Up With Supreme Court Ruling, Monopolization Legal Experts Weigh In, Clayton-Related Comment Connection
Restraint of Trade, Manufactured Housing Institute, Clayton Homes, 21st Mortgage, Vanderbilt Mortgage, and Antitrust Law
Lina Khan, AntiTrust Legal Queen, Set to Join Democratic Staff, FAANG & BM, Beware – Plus MH Market Updates
"November Rain" – DoJ's Top Antitrust Cop – Assistant Attorney General Makan Delrahim ABA Speech on Antitrust Enforcement for Americans
Manufactured Housing Industry Connected Closing Equities Tickers
Some of these firms invest in manufactured housing, or are otherwise connected, but may do other forms of investing or business activities too.
·        NOTE: The chart below includes the Canadian stock, ECN, which purchased Triad Financial Services.
·        NOTE: Drew changed its name and trading symbol at the end of 2016 to Lippert (LCII).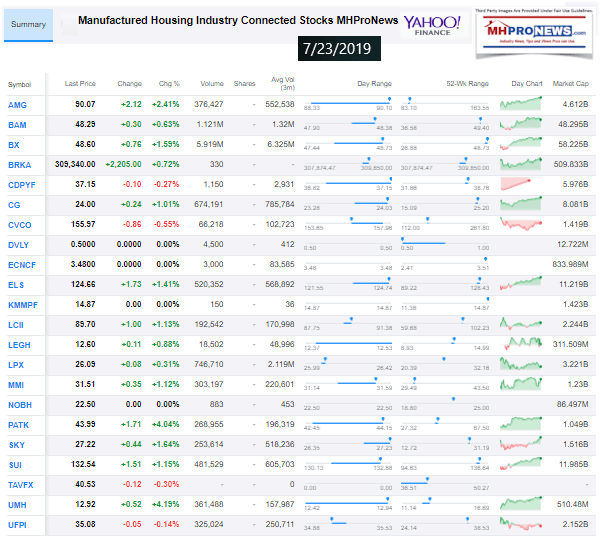 Updated:
Berkshire Hathaway is the parent company to Clayton Homes, 21st Mortgage, Vanderbilt Mortgage and other factory built housing industry suppliers.
LCI Industries, Patrick, UFPI, and LP all supply manufactured housing.

AMG, CG and TAVFX have investments in manufactured housing related businesses.
Your link to an example of industry praise for our coverage, is found here and here. For the examples of our kudos linked above…plus well over 1,000 positive, public comments, we say – "Thank You for your vote of confidence."
For expert manufactured housing business development or other professional services, click here.
To sign up in seconds for our industry leading emailed headline news updates, click here.

Disclosure

. MHProNews holds no positions in the stocks in this report.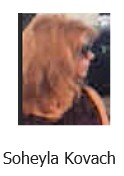 "We Provide, You Decide." © ## (News, analysis and commentary.)
(Image credits and information are as shown above, and when provided by third parties, are shared under fair use guidelines.)
Submitted by Soheyla Kovach, co-managing member of LifeStyle Factory Homes, LLC and co-founder for MHProNews.com, and MHLivingNews.com.