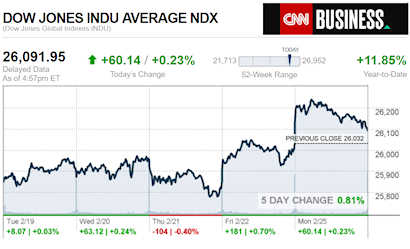 The left-of-center Daily Beast is reporting that Lina Khan, plans to join the congressional staff of Democrats that overseas antitrust issues.  With the AOC, Senator Elizabeth Warren, and the "Feel the Bern" crowd ascendant among Democrats – at least for now – that could be significant for the FAANGs, Berkshire Hathaway, and Microsoft, among others.  Don't forget, the Trump Administration has had an executive order drafted on antitrust since the fall of last year. A video with right-of-center Fox Business and Khan, plus several quotes and linked insights will be our featured report for this evening.
If you're new, already hooked on our new spotlight feature – or are ready to get the MH professional fever – our headline report is found further below, after the newsmaker bullets and major indexes closing tickers.
The evolving Daily Business News market report sets the manufactured home industry's stocks in the broader context of the overall markets.  Headlines – at home and abroad – often move the markets.  So, this is an example of "News through the lens of manufactured homes, and factory-built housing." ©
Part of this unique evening feature provides headlines – from both sides of the left-right media divide – which saves busy readers time, while underscoring topics that may be moving investors, which in turn move the markets.
Readers say this is also a useful quick-review tool that saves researchers time in getting a handle of the manufactured housing industry, through the lens of publicly-traded stocks connected with the manufactured home industry.
This is an exclusive evening or nightly example of MH "Industry News, Tips and Views, Pros Can Use." © It is fascinating to see just how similar, and different, these two lists of headlines can be.
Want to know more about the left-right media divide from third party research?  ICYMI – for those not familiar with the "Full Measure," 'left-center-right' media chart, please click here.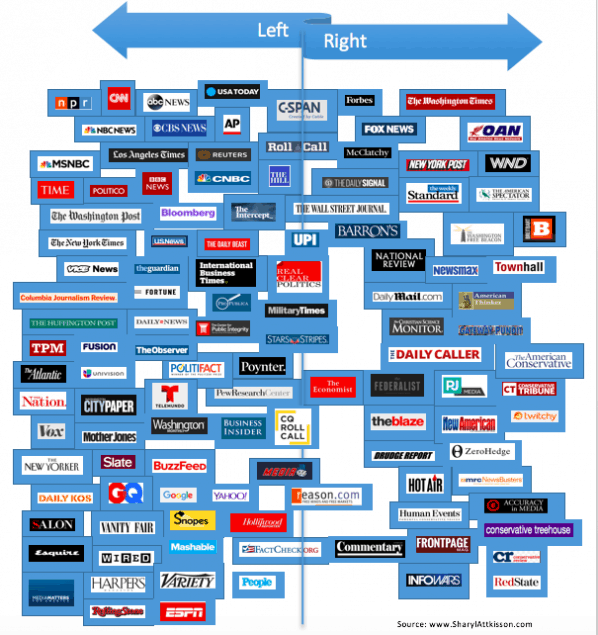 Select bullets from CNN Money…
Kraft Heinz has a debt problem
Years of cutting costs to the bone have finally come back to haunt the food empire
Markets close higher but rally fades
Ex-PepsiCo CEO Indra Nooyi joins Amazon's board
Bank of America is phasing out the Merrill Lynch brand
Warren Buffett says he can't beat the S&P 500
Buffett: It would be a 'real mistake' for Howard Schultz to run for president
GE's dismantling continues
5G networks are here: Here's everything you need to know
Microsoft CEO defends US military contract
Facebook restores Russia-linked pages, but is still figuring out what to do about state-backed media
PERSPECTIVES Samsung's foldable phone isn't about making money — and that's the whole point
How to tell your boss you need time off for therapy
Content by LendingTree
Refinance rates just dropped (15 year fixed). Lock in now!
Oscars ratings rebound after record low year
Overstock is still a retailer but it wants to be a blockchain company
Serena Williams' Nike ad exposes the double standards women face at work
Coterie aims to make it easier to host parties and see friends. And make those occasions very Instagrammable. Credit: Jahmel Reynolds
This startup makes your parties Insta-worthy
Cowboy boots are pricey and tricky to buy. This startup wants to change that
These companies are cashing in on virtual makeovers
His grandmother's hummus recipe is helping refugee children
The startup making glasses kids will want to wear
Target tries to capitalize on Victoria's Secret's struggles
Levi's wants to be more than a jeans company, so it's going public
How Target is trying to woo mom and dads
Charlotte Russe files for bankruptcy and will
Select Bullets from Fox Business…
Trump doesn't understand economic policy, fmr. Fed Chair Yellen says
US economy to enter a recession by 2021, economists predict
Why China's economy shows signs of a slowdown
Stocks close with gains after Trump delays tariff deadline
Target challenges Victoria's Secret with new lingerie, sleepwear lines
Netflix wins 4 Oscars as original content investments pay off
Cities where taxpayers tend to get larger refunds
Trump says oil prices getting too high, asks OPEC to 'take it easy'
Warren Buffett to support Bloomberg if he runs in 2020
Are Samsung, Huawei's foldable smartphones worth the hefty price tag?
Tax credit for the elderly or disabled: Are you eligible?
Orange Vanilla Coke debuts: What new flavor launch means for Coca-Cola's business
Corey Lewandowski: Trump should get credit for leading the world
Tesla Model S driver fatally burned after car catches fire
Former Enron CEO Jeffrey Skilling released from prison
What Jeff Bezos, Bill Gates, Zuckerberg gave to charity last year
Best retirement cities if you don't have $1M saved
Discount movies: Which theater subscription service is best?
15 tax deductions for the self-employed
Trish Regan: Bernie Sanders has jumped the shark
High-tax states keep raising taxes, despite residents' exodus: Varney
AOC and NYC billboard economics lesson: What she still doesn't get
Today's markets and stocks, at the closing bell…

Today's Big Movers
For all the scores and highlights on tracked manufactured home connected stocks today, see the Bloomberg graphic, posted below.
Today's MH Market Spotlight Report –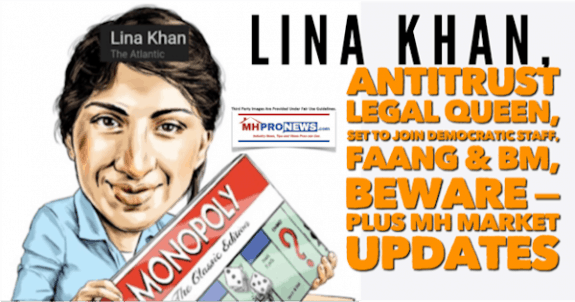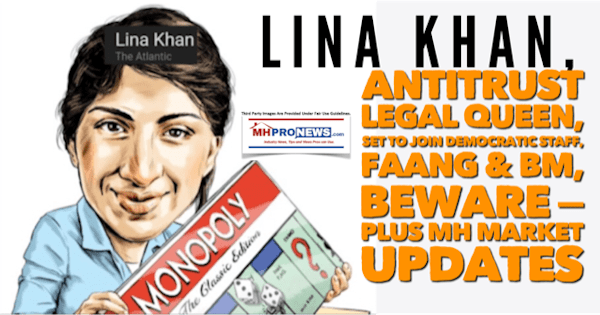 Monopolistic Business Practices, Manufactured Housing, and Khan
There are two, and only two operations that publish information within the manufactured housing industry that dare mention the concerns about antitrust action that could result in a breakup of certain giant firms.  As a competitor of MHProNews said last year as a back-handed compliment, "You write about what others in manufactured housing are talking about at the bars and over dinner."
It's why we get read more than any other news source in the industry, because we – and the Manufactured Housing Association for Regulatory Reform (MHARR) – are willing to explore issues of concern to the industry professionals that no one else will publicly touch.  Can you even imagine the Manufactured Housing Institute (MHI) raising the subject of monopoly, other than to defend Clayton Homes and Berkshire Hathaway brands against such allegations?
The video from Fox Business is a flashback to last year, and is focused on Amazon.  But bear in mind that with the law, legal principles – once established – can be applied to other like topics. There are several sources that tell MHProNews that certain firms we've reported on are already under various kinds of federal investigation.  So as you listen to Khan describing Amazon, as yourself – does it apply to MHVille firms too?
Breakup Amazon as a Monopoly?
Each bullet that follows is a pull-quote from the Daily Beast that follow are from their new report, linked here.
Lina Khan, who wrote a semi-viral Yale Law Journalarticle about Amazon, is in talks to join the staff of the congressional panel overseeing antitrust issues, according to people familiar with the plans. Rep. David Cicilline chairs the panel.
Cicilline, a Rhode Island Democrat, has made no secretof his interest in taking on major internet companies as the newly minted chair of the House Judiciary Committee's subcommittee on antitrust.
"

A lot of members don't hire qualified staffers, especially on complicated issues like antitrust, which hinders their ability to get things don

e," said a federal lobbyist who works on antitrust issues and spoke anonymously because of client concerns. "This is a person qualified for the job, who will supercharge Cicilline's oversight work."
"In hiring Lina, Cicilline will be more successful in pushing regulators to scrutinize the anti-competitive activity of companies like Facebook," the lobbyist added.
Khan, an alum of the Open Markets Institute, comes from a community of antitrust academics and activists who push hard for toughening up antitrust enforcement to constrain the power of ballooning tech and telecom companies. In a 2017 Timesop-ed, for instance, she argued against Amazon's acquisition of Whole Foods.
"Antitrust laws, which were passed by Congress to prevent these kinds of concentrations of private power, have been largely reduced to a technical tool to keep prices low," she wrote in the piece.
Recall that only MHLivingNews and MHProNews have spotlighted the writings of Senator Elizabeth Warren's speech text, which was delivered to Open Markets.
variation of a Texas maxim. Seeking bipartisanship can be dangerous, as the dark humor noted above reminds readers. But let's risk finding common ground for the next few minutes. Affordable homes ought to be a non-partisan or bi-partisan issue. The topic of this column, properly understood, is likewise a non-partisan challenge that at least on paper enjoys bi-partisan support.
While Democrats seem to be more focused on Antitrust than Republicans, President Trump and his campaign leader, Brad Parscale have been vocal about the issue.  MHProNews has a draft for the Trump EO on antitrust action, linked below.
Draft EO for Trump Administration AntiTrust Order Obtained by MHProNews
Brad Says POTUS Trump is Right: More than Facebook & Twitter, Google Threatens Democracy, Online Freedom
Related Reports

:
America woke up today to division. But perhaps 75 percent (+/-) of the nation's people could come together on a plan that demonstrably could do the following. Increase the U.S. Gross Domestic Product (GDP) by some $2 Trillion Annually, without new federal spending.
https://manufacturedhomepronews.com/masthead/conquest-capitalism-thoughts-of-chairman-warren-buffett-billionaires-campaign-to-control-trillion-dollar-affordable-housing-market/
https://manufacturedhomepronews.com/masthead/warren-buffetts-moat-understanding-manufactured-housing-requires-grasping-strategic-economic-moats/
Bloomberg Closing Ticker for MHProNews…
NOTE: The chart below includes the Canadian stock, ECN, which purchased Triad Financial Services.
NOTE: The chart below covers a number of stocks NOT reflected in the Yahoo MHCV, shown above.
NOTE: Drew changed its name and trading symbol at the end of 2016 to Lippert (LCII).
Berkshire Hathaway is the parent company to Clayton Homes, 21st Mortgage, Vanderbilt Mortgage and other factory built housing industry suppliers.
LCI Industries, Patrick, UFPI and LP all supply manufactured housing.
AMG, CG and TAVFX have investments in manufactured housing related businesses.
Your link to industry praise for our coverage, is found here.
For the examples of our kudos linked above…plus well over 1,000 positive, public comments, we say – "Thank You for your vote of confidence."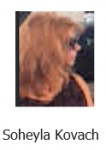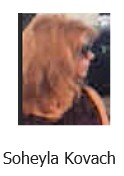 "We Provide, You Decide." © ## (News, analysis and commentary.)
(Image credits and information are as shown above, and when provided by third parties, are shared under fair use guidelines.)
Submitted by Soheyla Kovach to the Daily Business News for MHProNews.com.