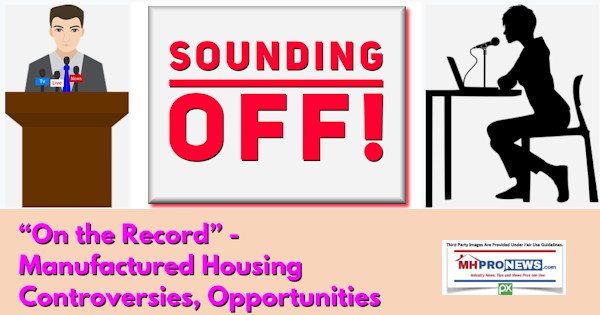 Over 1.7 million pageviews in June 2019 speaks volumes about the high degree of reader engagement here on Manufactured Home Pro News (MHProNews.com). Third-party metrics clearly establish that MHProNews remains the runaway most-read, #1 trade media focused on HUD Code and other forms of factory-built housing.
With the new website up and running, the next phase of our nearly 1 decade evolution is about to occur, which can improve the usefulness of this platform to the industry, investors, and professionals.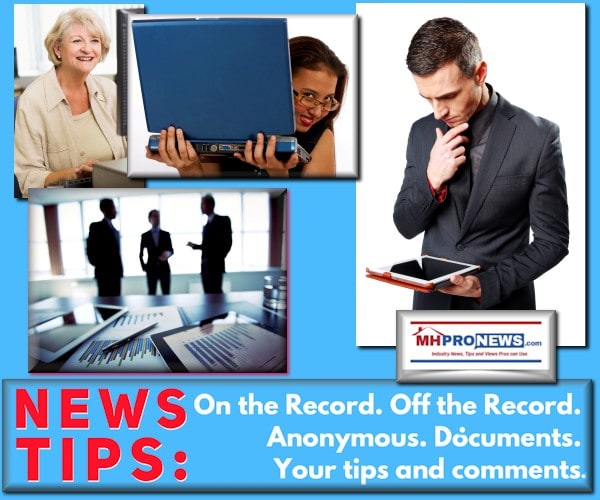 Executive Summary: You and/or other professionals you know could be part of the growing number of on- or off-the-record sources for MHProNews and MHLivingNews research, reports, fact-checks, and analysis.  Why that's good for the manufactured home and factory-built housing industry – and can be useful for those commenting and supplying information – is outlined in the report below.
To explain it, the following brief background is useful.
Past + Present = Future
From early on in our publishing, MHProNews was inclusive in its approach. We provided information from across the various industry's segments and political perspectives.  That led to our tag-line "We Provide, You Decide." ©
Current and years of high levels of reader engagement make it clear that approach being inclusive still makes sense. So too does:
Following and citing the known facts as are known at the time a report is written.
Citing sources, which has always been our protocol. Sadly, some in MHVille 'borrow' items and give no credit, which is not only unprofessional, it is potentially illegal.
Looking behind the curtain at 'official statements' – fact checks, analysis, and commentary.
Engaging with mainstream media, public officials, political campaigns, experts that believe that they have some insight into affordable and/or manufactured housing.
When new facts emerge, or factual errors are made, following SPJ protocols, we admit that publicly and update our audience.
Objectively speaking, nothing else in manufactured housing even comes close. Based upon known third-party, evidence and information, sources suggests that MHProNews has more readers and pageviews in a week than all other serious professional trade media and bloggers in our industry combined.
Examples of Sounding Off From the Industry, to the Industry
As our reports evolved, for several years, MHProNews has reached out for specific comments on hot-button topics and issues of interest to manufactured housing industry professionals and investors. A recent example of a report with "on the record" replies are below.
Texas, Florida Cities Plan Manufactured Home Ban, Legacy Housing, FMHA, Lance Inderman/Jessup Housing React
But that's only one of numbers of such possible examples. Here's another on MHLivingNews, our investigations into the Millie Francis controversy generated mainstream media engagement that even drew the attention of the ubiquitous Drudge Report.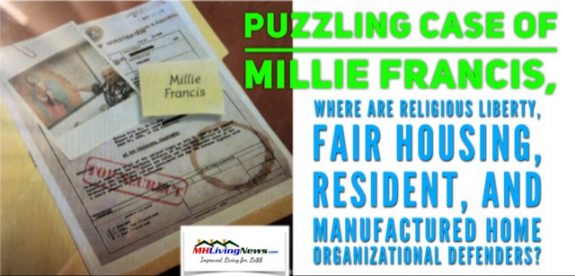 With those examples, let's further note that MHProNews/MHLivingNews has developed scores of "off-the-record" comments from industry professionals, and have a solid cadre of professionals who are:
Members – present and/or past – of the Manufactured Housing Institute (MHI), and MHI member companies.
Members of the Manufactured Housing Association for Regulatory Reform (MHARR), the still-new Nation Association of Manufactured Housing Community Owners (NAMHCO) and/or state associations.
Non-aligned Industry professionals with no ties to any association.
Consumer groups and/or manufactured homeowners.
Federal and state officials, or members of non-manufactured housing industry nonprofits, trade groups, academics and others to name but a few examples.
In the face of years of sustained stealth and more obvious push-back from the Omaha-Knoxville-Arlington axis, surrogates, and their allies, MHProNews has withstood the test of time. We've provided routine opportunities for the Omaha-Knoxville-Arlington (OKA) axis, their media and legal contacts to respond. While mainstream media does that too, in the ranks of the manufactured housing industry's trade media, this is an unparalleled effort.  Reminders of invitations to send in news tip are found in the right-hand side of most interior pages, see the example shown below.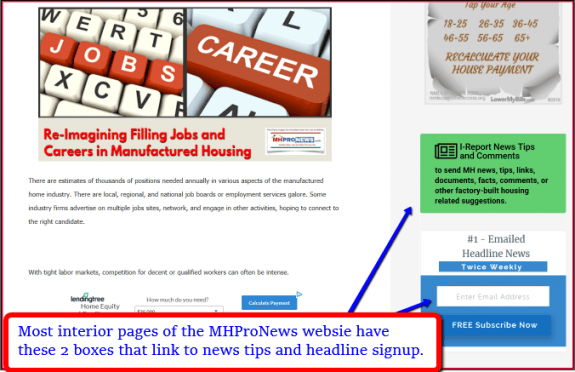 Value, Impact Beyond Manufactured Housing's Professionals 
All of that spell 'credibility' to those inside 'MHVille,' but also to those who peer in from the outside, be they investors, public officials, media, and other researchers.  While third-party data suggests that roughly some 90 percent of readers are industry pros, and some 95 percent are domestic U.S. readers, investors, researchers, media, and others who check in here find insights and data that they simply can't find anywhere else from one single source. Who says? They do.
Investors who are intrigued by manufactured housing, but question why it has underperformed so badly, after reading several of our reports have said that this is the only place online that fills in the blanks and sensibly answers their questions. Similar comments have been made about publicly-focused MHLivingNews sister-site.
Those who have commented on the record have often become widely known in the industry as a result of their on-the-record feedback. Some who already had a reputation, have gained a wider level of readership and recognition from comments published here and/or on MHLivingNews.
All of that spells opportunities to grow and address industry concerns.  MHProNews, in association with MHARR, are alone credited with having obtained credited with corrections in the seminal National Association of Realtors 2018 research, as noted in their footnote #1. Further, they republished the entire issue with those useful corrections, see page 48 of their report linked here and compare it to their original report, linked here. The easiest places to spot the fact errors – apparently ignored/missed by MHI, but spotted here – is on graphics, such as Map 1, which had several errors in the original.  After our outreach, those were corrected.
Our joint efforts also obtained a reversal of planned bans and/or limitations on manufactured homes in cases linked here and here. There are more examples of how our media spotlight, solo or in conjunction with others, made a difference on issues that were problematic for the manufactured home industry, but those suffice to make the point.
The Consumer Financial Protection Bureau (CFPB) included MHLivingNews in their white paper on manufactured housing, so those who were cited in that report are likewise now part of federal research. That's one of several examples of the federal government recognizing content that originated from MHProNews and/or on MHLivingNews.
Rephrased, providing public 'on the record' and even 'off the record' comments can have short term and lasting impact. With those examples, let's tee up the emerging opportunity to do more.
Mainstream news sources have long asked for and obtain comments in a manner similar to MHProNews, for reasons and linked from herein. Compared to social media, as helpful as that might be, the reach, prestige, and potential here are far broader.
Ready to join into that broader conversation?
Join the Conversation – News Tips, Expert Insights, Sources and News Comments
We're looking to build upon that and expand our expert insights, both on and off the record.
Retailers
Communities
Producers – Factory Builders
Suppliers
Associations
Transporters-Installers-Service
Attorneys
Investors
Other Publishers
All Other Categories of Experts, Industry Professionals, Politicos, Advocates, Campaign Advisers, etc. that have an interest in affordable housing, and manufactured housing's role in it.
As a related note, we also get routine input from often unreported complaints, perspectives, and issues from manufactured home consumers, that most commonly find us from MHLivingNews.com.
Why It Matters
While there are many factors that contribute to manufactured housing underperformance, there are some common items needed for the HUD Code industry to advance. Much of it can be summed up with education, following/implementing existing federal laws, and debunking misinformation.
Certainly, sponsors, business development and expert services clients are asked for input.
But we also welcome other inputs, precisely to gain the broadest possible understanding of trends, reactions, and events. Investment into factory-built housing appears to be accelerating. News and analysis therefore is more important than ever before.
While industry bloggers and trade media sycophants, toadies, and others have provided obliquely useful insights, the very fact that they routinely dodge any fact-checks or analysis of serious industry issues speaks volumes. The routinely failure by others to hold accountable 'black hat' behavior accountable in MHVille, and the similar failure to spotlight the good behavior – often lesser known firms and personalities – has arguably been problematic for MHVille.  Its highlighted by the viral-yet-problematic Last Week Tonight with John Oliver video, errantly named "Mobile Homes."
A well placed source with an MHI only brand said this in a private message today.
"…It would be a great thing put a "white hat" team together. It was really good to see you and your family at Tunica…"
That sentiment is more widespread than thousands may realize prior to this report being published.
The Opportunity and Obstacles Require More Professional Engagement
With 111 Million Renters (per Apartment List)
Some 22 million living in pre-HUD Code mobile homes and post-HUD Code manufactured homes (per National Association of Realtors).
And tens of millions more that will upsize, downsize, and otherwise change from one form of mainstream conventional housing to another, all spell millions of possible opportunities every year to sell manufactured homes. That the industry is still selling less than 100,000 new HUD Code homes underscores that current industry 'leadership' – as exemplified by the OKA axis – has failed the many, while purportedly benefiting the few.
That said, we'd still encourage OKA axis brands and all others to engage and create the next evolutionary step.  If those that blindly or habitually support OKA leadership are sincere, let them speak out publicly, and let their be a robust examples of views from across the spectrum.
What is certain is this.  Without change, the industry's 9 month year-over-year downturn could continue. That harms most independents, but it can benefit a few aggregators.  For those who want to exit, that's their choice.  But for those who want to remain in this industry and/or want the maximum value for their business when they finally decide to sell, it only makes sense to dig objectively into the issues that are roadblocks to growth.
That's a detailed look at why you and/or pros that you may know should consider being a source for MHProNews.


That's your invitation to be part of making manufactured home history, through tips and comments to the industry's #1 trade media source.  Others have been part of "News Through the Lens of Manufactured Homes, and Factory-Built Housing" © which means you can too.  In conjunction with others, "We Provide, You Decide." © ## (News, analysis, and commentary.)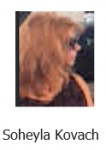 Submitted by Soheyla Kovach for MHProNews.com.
Soheyla is a managing member of LifeStyle Factory Homes, LLC, the parent company to MHProNews, and MHLivingNews.com. Connect with us on LinkedIn here and here.
Related Reports:
Click the image/text box below to access relevant, related information.
'Alexa, Make Breakfast for Me,' Past, Present, Future and Manufactured Housing Developments, News