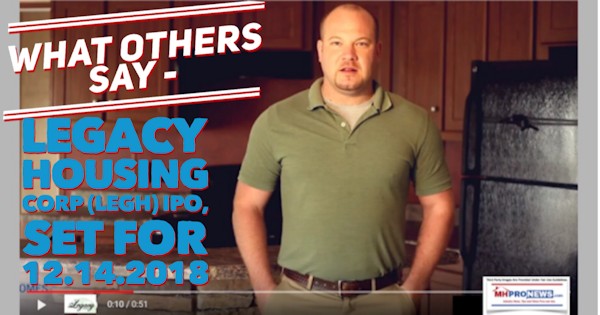 The initial public offering – IPO – for Legacy Housing Corporation is set for 12.14.2018, per NASDAQ.
That makes this a good time to take a look at what they and others beyond the manufactured housing industry are saying about Legacy.
"We like old-fashioned businesses. This one is in low-cost, manufactured housing. If you know what a "double-wide" is then you know what types of homes we are talking about here," said Candyman of IPOCandy for TalkMarkets.
"Any investor should respect the numbers Legacy (LEGH) is generating – $169M LTM revenues up 31%, 24% EBITDA margins and pre-tax ROE of 26%," Candyman continues. "These levels of growth and profitability have been consistent over the last 10 years."

Candyman then goes on to elaborate a point known by thousands of manufactured housing pros, and often plugged here on MHProNews or on MHLivingNews.com. Namely, the savvy of offering affordable homes during an affordable housing crisis.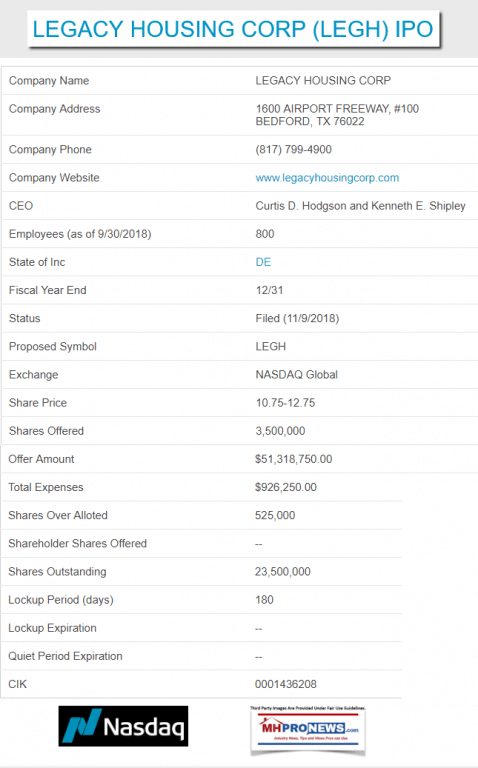 Considering Low Cost Housing
"Housing is expensive, especially stick-built single family homes. For many Americans, a manufactured home is an excellent, low-cost solution. Demand for lower-cost housing has been very durable and it's not just from low earners. As rents increase in greater metropolitan areas young adults are realizing that they may be better off owning, if they can find a "starter" property that they can afford. Often that won't be a detached stick-built structure," per TalkMarkets.
"Other demand drivers are from community builders (described below) and as vacation homes requiring less investment and maintenance that a typical one family home," adding, "Unit volume has been recovering since the US economic collapse in 2008 but still has room to expand further before nearing prior levels."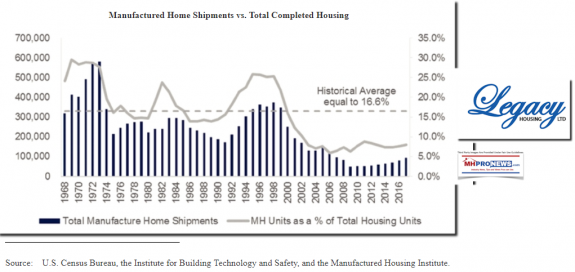 NASDAQ said, "Legacy Housing Corporation, formerly Legacy Housing, Ltd., builds, sells and finances manufactured homes and "tiny houses" that are distributed through a network of independent retailers and company-owned stores and are sold directly to manufactured home communities. We are the fourth largest producer of manufactured homes in the United States as ranked by number of homes manufactured based on information available from the Manufactured Housing Institute and Institute for Building Technology and Safety for the second quarter of 2018."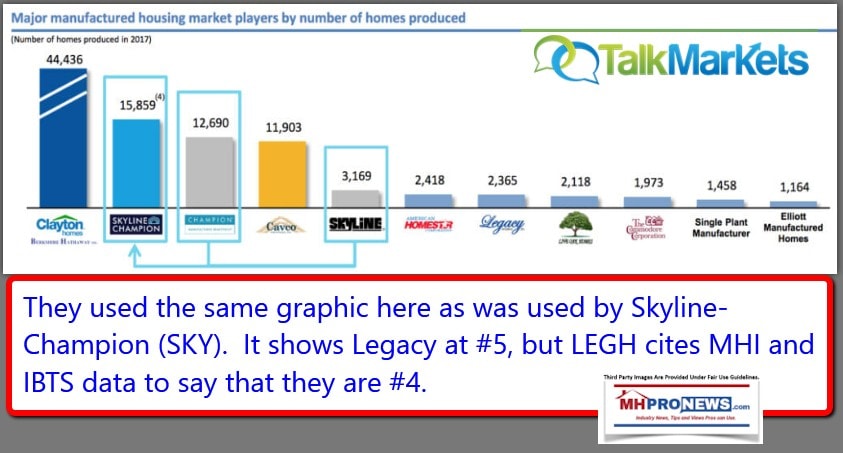 "With current operations focused primarily in the southern United States, we offer our customers an array of quality homes ranging in size from approximately 390 to 2,667 square feet consisting of 1 to 5 bedrooms, with 1 to 3 1/2 bathrooms. Our homes range in price, at retail, from approximately $22,000 to $95,000. In 2017, we sold 3,274 home sections (which are entire modules or single floors). During the first nine months of 2018, we have sold 3,045 home sections. We commenced operations in 2005 and have experienced strong sales growth and increased our equity holders' capital at a compound annual growth rate, or CAGR, of approximately 25% between 2009 and 2017. We currently have the largest backlog of orders in our company's 13-year history."
Donovan Jones writing for investors media outlet Seeking Alpha shared the following video from Legacy, and basically says they think this stock ought to be a buy.
Among the pull quotes Jones at Seeking Alpha cited was this:
Market & Competition
"According to a 2016 release by the U.S. Census Bureau, the total manufactured homes market was valued at about $6.245 billion in 2007, marking a decline to about $5.8 billion in 2016.
The average sale price per manufactured house has risen from $65,400 in 2007 to $70,600 in 2016, while the total number of homes sold has declined from 95,752 in 2007 to 81,136 in 2016."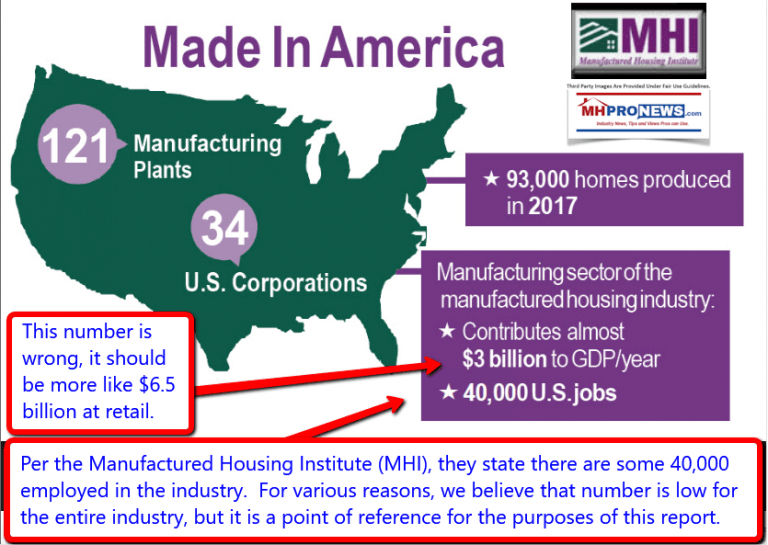 That GDP figure once more makes a point that MHProNews has made for over a year. Namely, that MHI is wrong, wrong, wrong in saying that the manufactured housing industry adds $3 billion to the economy.  As a short segue, does it seem that MHI wants to make manufactured housing seem smaller than it is?  MHI, per member Frank Rolfe, under-reports the number of land-lease communities by about 6,000.  Rolfe and his partner Dave Reynolds say that a "two year hand count" resulted in some 44,000 communities they identified, while MHI uses a number closer to 38,000 communities, which – no surprise – mirrors the figure that purportedly favored-member MHVillage provides.
Legacy Housing Files for IPO, Plus Manufactured Housing Industry Market Updates
Those details matter to companies that are emerging, such as Legacy, and others.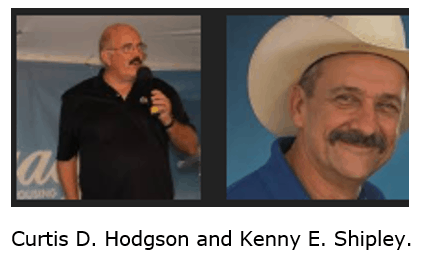 Legacy was co-founded by Curtis D. Hodgson and Kenny E. Shipley, and per NASDAQ, "Our homes address the significant need in the United States for affordable housing. This need for affordable housing is being driven by a nationwide trend of increasing rental rates for housing, higher prices for site-built homes and decreasing percentages of home ownership among portions of the U.S. population. Our customers typically have annual household incomes of less than $60,000 and include young and working class families, as well as persons age 55 and older. In 2016, there were approximately 63,799,000 households in the United States with annual household incomes of less than $60,000, representing a majority of all U.S. households, according to the Current Population Survey and 2017 Annual Social and Economic Supplement published by the U.S. Census Bureau."
"We believe our company is one of the most vertically integrated in the manufactured housing industry, allowing us to offer a complete solution to our customers, from manufacturing custom-made homes using quality, cost effective materials and distributing those homes through our expansive network of independent retailers and company-owned distribution locations, to providing tailored financing solutions for our customers. Our homes are constructed in the United States at one of our three manufacturing facilities in accordance with the construction and safety standards of the U.S. Department of Housing and Urban Development ("HUD"). As of the date of this prospectus, our factories employ high-volume production techniques that allow us to produce, on average, approximately 75 home sections, or 62 fully-completed homes depending on product mix, in total per week. We use quality materials and operate our own component manufacturing facilities for many of the items used in the construction of our homes. Each home can be configured according to a variety of floor plans and equipped with such features as fireplaces, central air conditioning and state-of-the-art kitchens," said NASDAQs review.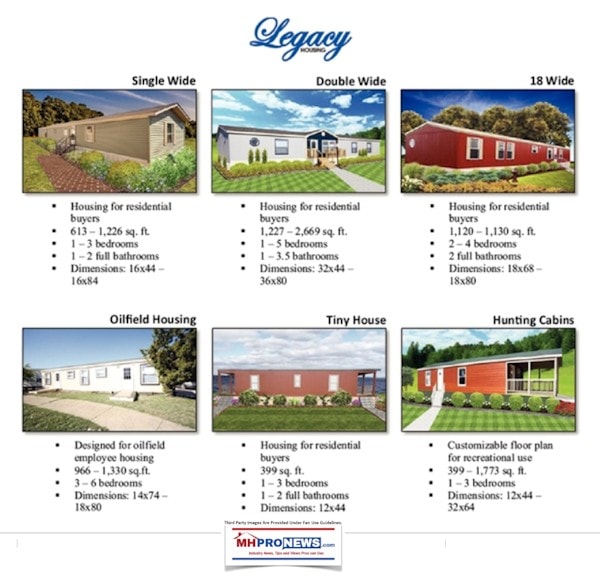 Nasdaq goes on, "Our homes are marketed under our premier "Legacy" brand name and, as of September 30, 2018, are sold primarily across 15 states through a network of 115 independent retail locations and 11 company-owned retail locations and through direct sales to owners of manufactured home communities. Our 11 company-owned retail locations, including our nine Heritage Housing stores and two Tiny House Outlet stores, exclusively sell our Legacy branded homes. During 2017, 62% of our manufactured homes were sold in Texas, followed by 8% in Georgia, 8% in Colorado, 5% in Oklahoma, and 4% in Louisiana. For the nine months ended September 30, 2018, our largest sales occurred in Texas (59%), Georgia (12%), Louisiana (9%), and Oklahoma (4%). We plan to deepen our distribution channel by using a portion of the net proceeds from this offering to expand our company-owned retail locations in new and existing markets."
"We offer three types of financing solutions to our customers. We provide floor plan financing for our independent retailers, which takes the form of a consignment arrangement between the retailer and us. We also provide consumer financing for our products which are sold to end-users through both independent and company-owned retail locations, and we provide financing to manufactured housing community owners that buy our products for use in their housing communities as rental units. Our ability to offer attractive financing options provides us with several competitive advantages and allows us to capture sales that may not have otherwise occurred without our ability to offer consumer financing."
"We were originally organized in May 2005 as Legacy Housing, Ltd., a Texas limited partnership. Effective January 1, 2018, we converted into a Delaware corporation and changed our name to Legacy Housing Corporation, which is referred to herein as the Corporate Conversion," adding, "Our principal executive offices are located at 1600 Airport Freeway, #100, Bedford, Texas 76022, and our telephone number is (817) 799-4900. You may access our website at www.legacyhousingcorp.com."
That's MH "Industry News, Tips, and Views that Pros Can Use," © where "We Provide, You Decide." © ## (News, analysis, and commentary.)
NOTICE: Readers have periodically reported that they are getting a better experience when reading MHProNews on the Microsoft Edge, or Apple Safari browser than with Google's Chrome browser. Chrome reportedly manipulates the content of a page more than the other two browsers.
(Related Reports are further below. Third-party images and content are provided under fair use guidelines.)
1) To sign up in seconds for our MH Industry leading emailed news updates, click here.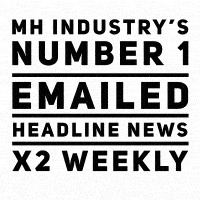 2) To provide a News Tips and/or Commentary, click the link to the left. Please note if your comments are on-or-off the record, thank you.
3) Marketing, Web, Video, Consulting, Recruiting and Training Re-sources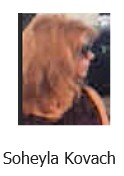 Submitted by Soheyla Kovach to the Daily Business News for MHProNews.com. Soheyla is a managing member of LifeStyle Factory Homes, LLC, the parent company to MHProNews, and MHLivingNews.com.
Related Reports

: Click the Boxes Below to Read More...
Louisville and Tunica Manufactured Housing Shows, Controversial Profitable, Problematic Issues Loom