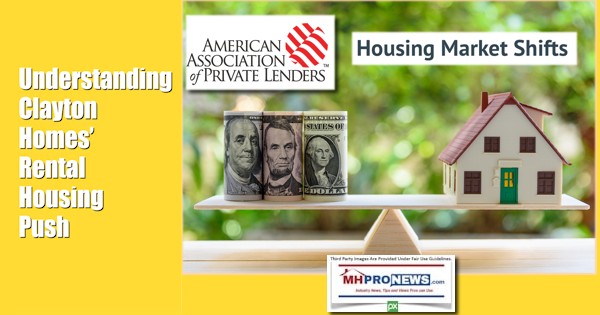 On May 31, 2019, a headline read: "Toll Brothers, Others, Turn to Build-to-Rent – Mortgage News Daily" (MND).
The content of that MND article said that "Recently Clayton Homes revealed it is piloting build-for-rent home communities within its huge market area. Clayton is the nation's 15th largest site-builder and" is the largest producer of manufactured homes, as informed industry professionals know.
Realtor said on June 3, 2019 that "…Also in May, Clayton Homes, the nation's largest builder and distributor of manufactured homes, announced a pilot program for build-for-rent communities.
About 15 million households—or 35% of renting households—rent single-family homes rather than apartments, according to the National Multifamily Housing Council. A quarter of renters lease properties that are newer than 1990 and earn household incomes of $75,000 or more."
The American Association of Private Lenders (AAPLonline) said on July 23, 2019 that: "Long-term rentals offer investors an attractive opportunity.
House flippers have had a long and profitable run during the current real estate cycle. But as home prices moderate, real estate investors and private lenders are increasingly turning their attention to long-term rentals, where opportunities appear to be as strong as ever."
Following a discussion about private, hard money lending on Fox and flip properties, AAPL went on to note the following.
"Build-to-Rent Communities
It's also a good idea to keep an eye on the growing trend in the long-term rental segment: build-to-rent.
Homebuilders, private equity groups, REITs and others have gotten involved in this segment, either individually or via joint ventures. They are developing single-family rental home communities built from the ground up, generally with around 100 to 200 homes. These new communities are appealing to sponsors, in part, because they provide a way to get around the challenges of managing a portfolio of rental properties spread out geographically…"
It added that, "Toll Bros., Clayton Homes, GTIS, AHV and some of the single-family REITs are also among those involved in this segment.
A shift is underway in the nation's housing market, and as the real estate cycle gets a bit long in the tooth, it is important for private lenders to be prepared with lending products and services that will meet the needs of a changing marketplace."
With that backdrop, let's turn to what Builder, an apparently favored source for Clayton Homes for some years, and have turned to for getting out their talking points.
In March, 2008, BuilderOnline noted that Clayton Homes had sold 65 of its 66 manufactured home land-lease communities to the Denver firm BaseCamp, which branded the Yes! Communities name. Clayton Homes continued to sell product to Yes!, said a then Clayton spokesperson, Chris Nicely. More recently Nicely holds an executive role for Next Step USA, an operation whose nonprofit wing is supported in part by donations from Clayton Homes.
Nicely told Builder back then that "Clayton will now focus its attention more on developing subdivisions where it can place its upscale product, whose selling price ranges from $125,000 to $200,000 per unit. Clayton has 15 subdivisions under development in three states: Tennessee, Texas, Arizona…" 
That report concluded by saying that, "At the end of the year Clayton was operating 14 manufacturing plants and marketed its homes through 1,687 retailers and 452 company-owned sales offices. Nicely says that Clayton's transaction with Yes doesn't materially affect its manufacturing or distribution networks, except that some plants will shift to making upscale modules."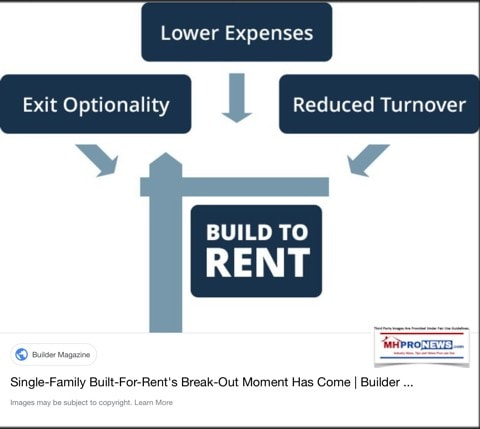 Keep in mind, MHProNews statements by non-MHARR, Manufactured Housing Institute (MHI) members.  MHI members asserted that the push for the so-called new class of homes was not only unnecessary, but illogical.
"What Are We, Chopped Liver?" MHI Member December 2018 Reactions
Clayton had subdivisions a decade ago. They have purchased site builders, as MHProNews and others have reported. Nicely's comment, in hindsight, was foreshadowing what has since transpired at Clayton.
Bear in mind too that MHProNews alone in MHVille pointed out that Buffett reportedly wanted out of the land-lease manufactured home communities businesses, so that Clayton would not be seen as 'raising the rents on grandma.'
Manufactured Home Community Residents on 'Rent Strike,' Republican Lawmaker Calls Foul
Apparently, Buffett and Clayton don't want to do that directly.  However, they are apparently okay with spotlighting the practice via the MHAction white paper the led to exposes by the Washington Post and later Last Week Tonight with John Oliver's viral and errantly named "Mobile Homes" video.
Prosperity Now, Nonprofits Sustain John Oliver's "Mobile Homes" Video in Their Reports
Builder's purportedly Clayton toady John McManus wrote in May, 2019, "Just about two weeks ago, Clayton Homes ceo Kevin Clayton mentioned that the nation's largest builder and distributor of manufactured homes and, now, a top 15-ranked site-build operator, is piloting build-for-rent home communities within some of its massive geographical footprint."
"Advancing technologies and lower barriers to entry on property management systems and resources allow traditional single-family for-sale players to pivot, and more of them are doing so. Strategic commitment, investment, and emphasis on single-family built-for-rent will likely pivot from low single-digits of housing activity volume into a relatively small-but-solid double-digit percentage of homes over the next 10-year time frame," McManus said.
Each of those examples note and underscore patterns that Clayton, MHI, and their outside counsel have declined comment on. That failure to deny or refute certainly may lead some to believe that the concerns raised here and on our sister site are valid. One such example is linked below.
In the News – Clayton Homes, Manufactured Housing Institute, and Manufactured Home in Media, Analysis
It is Clayton's Right…
It is certainly Clayton Homes right as a business in a free nation to invest and promote what they wish within the norms of the law. Their foray into rental housing is something MHProNews teed up some weeks ago.
'Trailers for Sale or Rent' – Build to Rent Trend, Manufactured Homes and Communities
But the significance of this is both subtle and in your face. Clayton's purported puppet association, the Manufactured Housing Institute (MHI) has been largely mute on the factors that have contributed to a ten-month year-over-year decline in new HUD Code home sales. MHI won't answer if there are conflicts of interest at play at their Arlington, VA based trade organization.
When one factors out the new HUD Code homes going into manufactured home communities as rental units, the likelihood is that new manufactured homes sold at retail have been essentially flat for a approaching a decade.
If MHI were sincerely interested in the growth, vs. the consolidation at a discount, of the industry then it arguably would be doing several things differently. For example, there is evidence that MHI members, and so-called consumer groups are de facto working together in ways that have limited the industry's growth, and that harm current manufactured homeowners.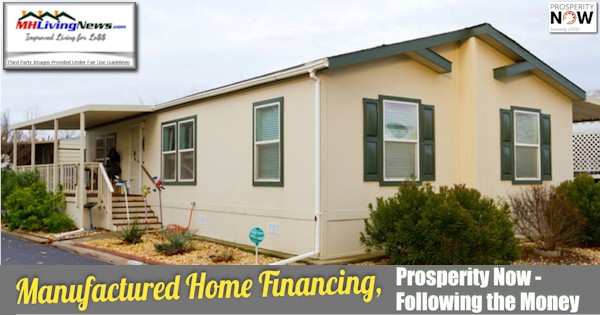 It may on some level be the right for Clayton to do X, but if they or a trade group do so in violation of state and/or federal laws, if they are deliberately manipulating the marketplace in subtle or bold ways to fuel consolidation, that could trigger antitrust and other action.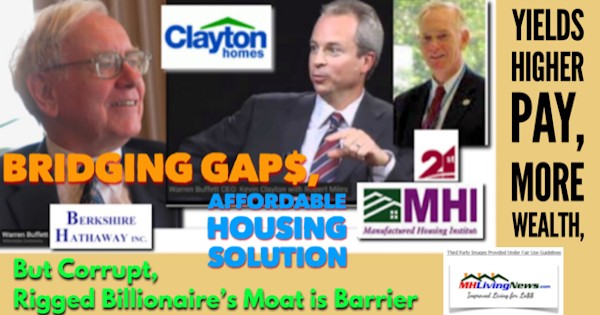 With several Democratic lawmakers eyeing purported bad behavior by MHI member firms, it would not be a surprise if this becomes more of a campaign issue than it already is.
"Legalized Looting: Mobile Home Rent Increases Require Wall Street Reforms" Says Senator Warren
Industry professionals are reminded that several of these reports can be traced back to non-profit groups funded by Warren Buffett.
Prosperity Now, Nonprofits Sustain John Oliver's "Mobile Homes" Video in Their Reports
Some community leaders are raising alarms about the evidence.
Community Leader Calls for Rejection of Bill Backed by Manufactured Housing Institute, NAMHCO, Prosperity Now
A source at a lawmaker's office tells MHProNews that bill is now on hold, after investigating evidence reported here and on MHLivingNews.
Rentals are Profitable, But…
Rentals are profitable but renting a place for life is not the American Dream.  Surveys continue to reflect that the vast majority of Americans who rent want to own a home. So, when big boys are working in ways that arguably manipulate the market, they are thereby harming millions of would be owners.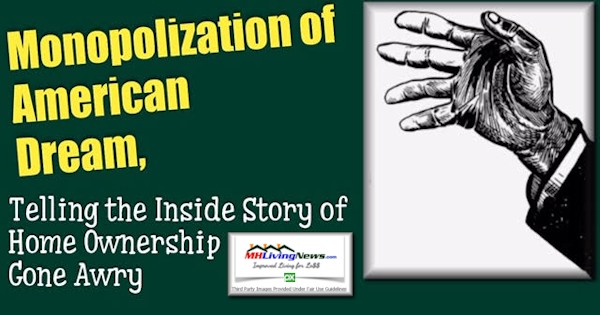 Why is manufactured housing underperforming? Reports like this shed light on that question. That is the latest installment of manufactured home industry "News, Tips, and Views That Pros Can Use,," © where "We Provide, You Decide." © ## (News, analysis, and commentary.)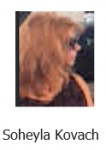 Submitted by Soheyla Kovach for MHProNews.com.
Soheyla is a managing member of LifeStyle Factory Homes, LLC, the parent company to MHProNews, and MHLivingNews.com. Connect with us on LinkedIn here and here.
Related Reports:
Click the image/text box below to access relevant, related information.
Manufactured Home Community Case Study, UMH Properties, Lessons for Independent Community Owners, Investors
Clayton Homes Annual Report Reviews Truth Hiding in Plain Sight
Outrageous Manufactured Home Production Decline Persists – When Will Manufactured Housing Institute, 'Big Boy Brands,' Act? June 2019 Data