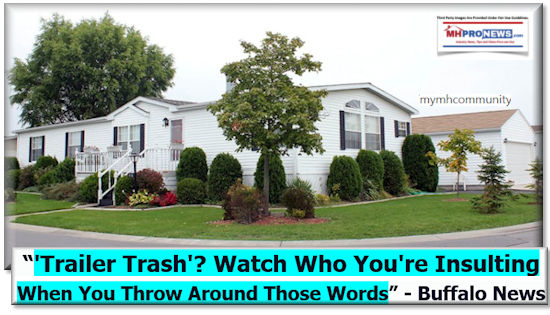 SuperPages says that the community that was once known as Leisure Acres has since been renamed the Woodlands. "The Woodlands in Lockport, NY — 6237 S. Transit Road" used "…to be called Leisure Acres…"
Today, the online reviews give the property 3.1 stars out of 5. But current community and satellite pictures still routinely look good.  20 years ago, many of their residents thought of the manufactured home community as a premier property. How do we know that claim? 
Today is June 15, 1976 – the anniversary of the first manufactured homes (MH) – so its an apt topic. We also know that media, researchers, and the public at large often use the 'T-word" incorrectly to describe manufactured homes.
Almost twenty years ago, a resident of Leisure Acres let the world know how much she resented having their fine community called "a trailer park," or their homes as being known as "trailer houses."
We'll look below at that manufactured home resident's entire letter, by Helene Lee, that was published in places as diverse as New York State and Chicago.
Rightfully so, Lee made a number of useful points.
As MHLivingNews and MHProNews has touted for years, the terminology matters.  Steve Duke is one of several industry professionals who believes the same.
While he may routinely violate his own publicly stated principle, Frank Rolfe has said that we should be simply calling our factory-built manufactured home (MH) industry's homes, as just "homes."  That's not new, as Stacy Epperson with NextStepUSA has said similarly to MHProNews some years ago. 
LifeStyle Factory Homes, LLC – the parent company to MHLivingNews and MHProNews – see's this differently.  We take a more nuanced view.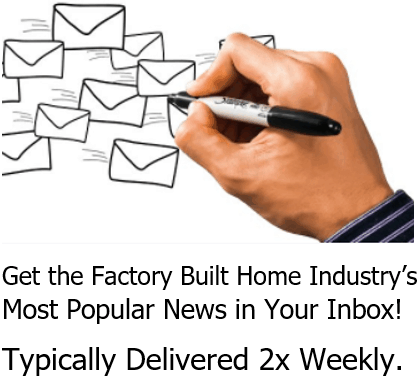 As the industry's top publishers, as MH consultants, and as business development service providers, we believe that the proper terminology should be strictly adhered to, for each era of the evolution from trailer, to mobile home, to manufactured housing.
But why?
Simple.
Because there are hundreds of millions in the U.S. alone who use the terms "trailer," "mobile home," and "manufactured home" interchangeably, for better or for worse.  A serious and sustained effort to clear that up has to be made.  The issues weren't created over night, and it won't be cured overnight.
Today we'll keep it shorter than normal, because we want you to be able to focus on the infographic and data provided below. We could sum this up like this. There is a lot of misinformation about modern manufactured homes, starting with terminology. From there, one can move on to issues of quality, durability, appreciation, and more.
As noted, media and the public use the terminology interchangeably.  That's a problem for the modern factory-built home industry, because a trailer house IS NOT a mobile home, and a mobile home IS NOT a manufactured home.  That's why we developed the graphics, and numerous other articles above or below that compliment that point.
It's all about accurate education, that allows the industry to define itself.  The alternative is that others have and will define today's manufactured homes in ways that harm our proper understanding and image.
That's also why we've also done videos that walk viewers through the facts.  Once such interview and article is with multiple award-winning industry veteran, Dick Moore.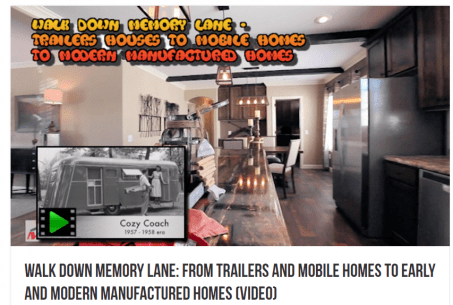 Manufactured Home Owners Often Care Deeply
The first challenge is to understand just what people who live in manufactured homes, or pre-HUD Code mobile homes, think.  Let's admit that some don't care what their house is called.
But many do. Frankly, all manufactured home owners should care. Why? Because the nomenclature in marketing can be tied to the resale value of the home.
Helene R. Lee and her husband were living in a community once known as Leisure Acres, in Lockport, NY.  The article appeared in the Buffalo, NY newspaper, and later was republished in the Chicago Tribune. We're republishing it in its entirety, further below.
To set the stage, this was written during the Paula Jones/President Bill Clinton sexual affair and related scandals era in 1997.
As part of the 'defense' of then President Clinton, his campaign adviser and "Longtime loyalist James Carville famously said of Jones,  "Drag a hundred-dollar bill through a trailer park, you never know what you'll find,"" per the Daily Beast and other sources.
Should Clinton and Carville bear some responsibility for how this terminology exploded in useage since that line was uttered?
"Drag a hundred-dollar bill through a trailer park, you never know what you'll find," James Carville, Clinton Strategist
Particularly, those who are the industry's long-desired target market – those who can "stroke the check," or have great credit, and can buy a new manufactured home with ease – care about what their home is called.
We've featured several stories, which will be linked as resources at the end of this article, that make that point from the manufactured home owner's perspective.  We'll link up reports about the surveys reflecting high levels of manufactured home owner's satisfaction.
Plus, our classic report about the 40th anniversary since the first manufactured homes were built.
Note, with letters to the editor or Op-Eds, headlines are often supplied by the publisher.
The headline shown below is the version from the Chicago Tribune. But the first version we've found of this classic letter was in the Buffalo News, under the headline shown at the top of this Daily Business News Flashback-Friday post.
The photos and Google images were not part of her original, but have been added to illustrate author Helene R. Lee's point.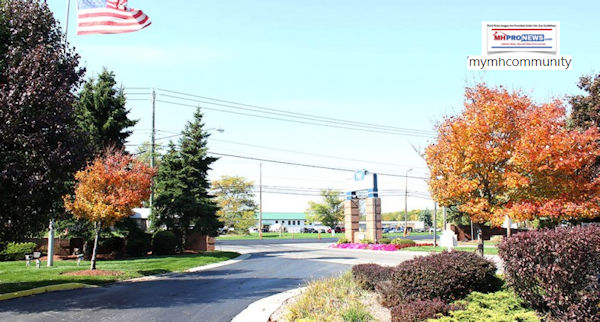 — Note, often letters to the editor or Op-Eds, headlines are supplied by the publisher. —
Watch Who You're Calling 'Trailer Trash'
By Helene R. Lee
 Remember the character in the movie "Network" who yelled; "I'm mad as hell and I won't take it anymore"? That's exactly how I feel whenever I hear or read two words–"trailer trash." The supposition seems to be that people who live in trailer parks are trash and/or that their homes ae trash; that they are mentally challenged; unclean and have little conception of world events.
The words or inference keep popping up in novels, in articles, in movies, on TV, in a description of a Barbie doll.We've heard them repeatedly in references to Paula Jones, President Clinton's nemesis in a sexual harassment case. A Newsweek writer, speaking on television, referred to Jones's reputation as "just some sleazy woman with big hair coming out of the trailer parks." And James Carville, Clinton's former adviser, made the comment: "Drag a hundred dollars through a trailer park and there's no telling what you'll find."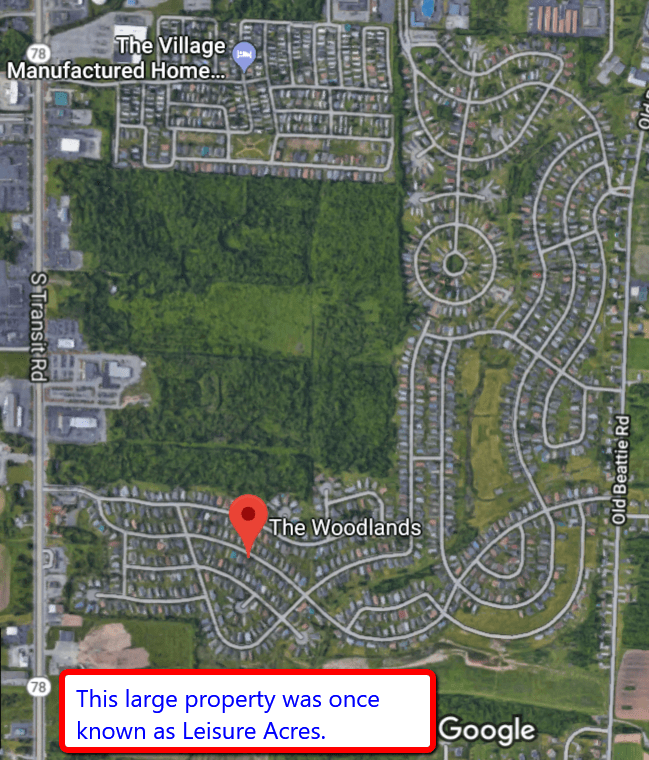 I have to stop at these quotes because I am getting angrier and angrier.
The park where my husband and I live has more than 1,000 homes. The park is well maintained, likewise the homes, with perhaps one or two exceptions. Not a bad ratio, since unkempt homes can be found in any neighborhood.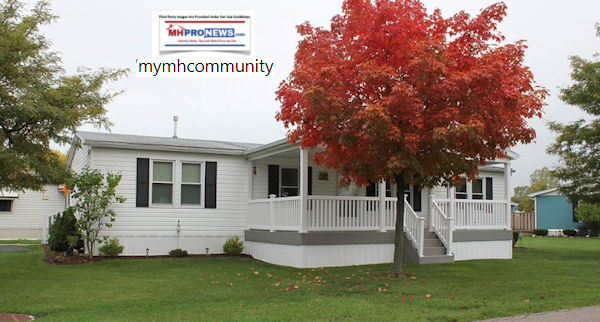 The diversity of the residents is apparent, especially on a warm summer evening. There are young couples just starting out, couples with children, retired couples, widows, widowers and singles. There is neighborliness, too. After our last bad snowstorm, we soon saw our young neighbor shoveling out not only his car, but an elderly neighbor's as well.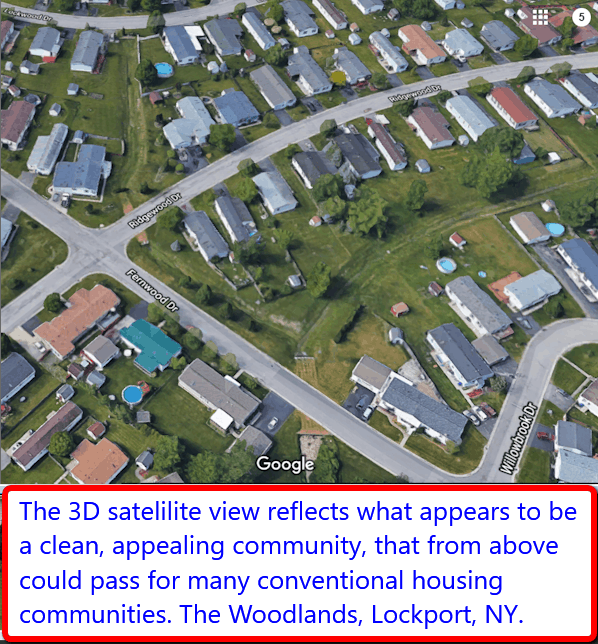 There are yearly contests at Christmastime for the best decorated home–also for any homeowner who demonstrates special improvements. There are parties for the children at holiday time. In the summer there are organized softball games and other pastimes, all taken care of by parents and the park management.
I would like to point out that communities like ours are no longer called trailer parks. They are "manufactured-home communities." There is no way one of these homes can be hitched up to a car or small truck and pulled away. Once the home is set up, there it stays. Only extraordinary and costly ways are utilized to pull one out.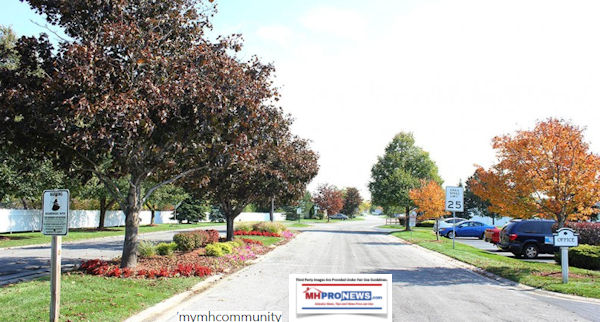 The homes come in varying sizes and are very affordable compared to site-built homes. Not everyone can afford a $100,000-plus house, after all. In our area (western New York), a new manufactured home can cost $40,000 to $50,000 while a good used one can be bought in the $20,000 to $30,000 range, depending on size.
Because of the reasonable costs, these homes make good starters for young couples who hope to move up later to larger, conventional houses. They are suitable for retired people on fixed incomes, families with lower-wage jobs or those who just don't want the hassle of maintaining a large home.
My own experience with so-called trailer parks extends to California where I visited a friend a few years ago. Her park was beautifully laid out and landscaped, as were other parks we toured. The pride of the residents was obvious in the immaculate homes and well-maintained lots.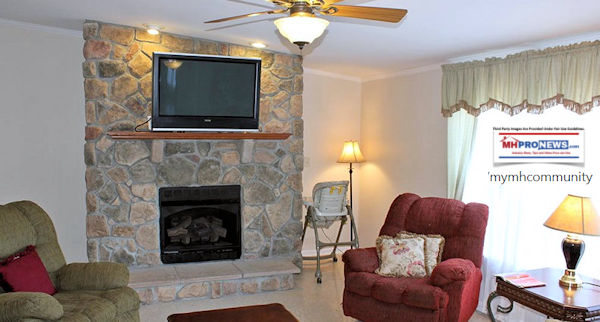 At this point I admit I am not wearing blinders. No doubt there are trailer parks that are rundown.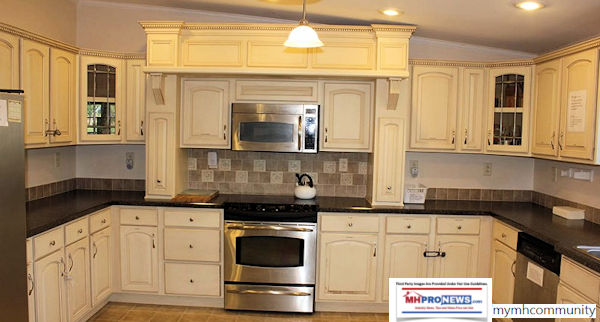 Unfortunately the film industry and television insist on perpetuating the stereotyping of trailer parks–manufactured-home communities. In their version every park is rundown, inhabited by borderline illiterates and drunks prone to violence.
The film industry and TV executives along with James Carville, the Newsweek writer and a host of other writers owe an apology to all the residents of manufactured-home communities. We're sick and tired of the stereotyping. ##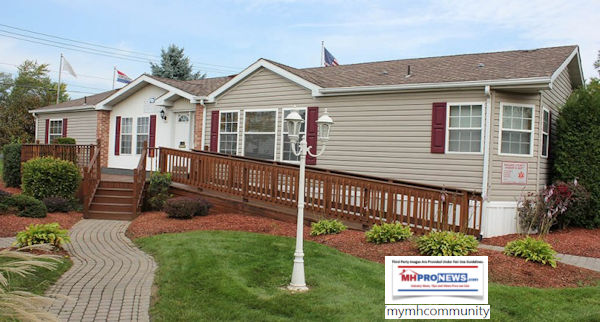 HELENE R. LEE and her husband are retired and have lived for nine years in Leisure Acres, a manufactured-home community in Lockport, NY.  The property is known in 2018 as The Woodlands.
—- End of extended quote. —- 
Portsmouth, New Hampshire assistant mayor Jim Splaine is doing what he can to put an end to the stigma that's often felt by people who live in manufactured homes. Too often, the areas where manufactured homeowners live are improperly referred to as " trailer parks."
Similar views from other manufactured home owners, are linked above and below.
Lois Requist is retired. She's an author, and the former Benicia, CA poet laureate. She recently moved into a manufactured home in a community in San Francisco metro. Terry Reynolds has a manufactured home too. Reynolds and his wife own a triple sectional, Requist has a more modest, yet still appealing, multi-sectional.
"We Provide, You Decide." © ## (News, analysis, and commentary.)
(Third party image, and/or content, are provided under fair use guidelines.)
Related Reports:
"Trailer House Trauma," Fresh Look at Manufactured Housing's Opportunities
"Trailers for Sale or Rent," "Pencil Head, Its Not a Trailer Park," Manufactured Home Rental Reality Checks
Manufactured Housing Roadblock? BBC Reports "Trailer Park Living"
5 Steps for Making Lemonade from Lemons, Monday Morning Manufactured Housing Sales, Marketing Meeting
Two Great Laws Already on the Books NOW,  Can Unlock Billion$ Annually for Manufactured Housing Industry Businesse$, Investor$
1) To sign up in seconds for our MH Industry leading emailed news updates, click here.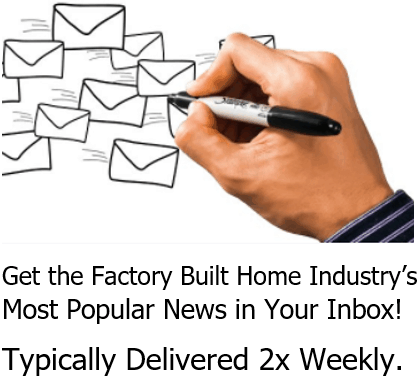 2) To provide a News Tips and/or Commentary, click the link to the left. Please note if comments are on-or-off the record, thank you.
3) Marketing, Web, Video, Consulting, Recruiting and Training Resources
Submitted by Soheyla Kovach to the Daily Business News for MHProNews.com. Soheyla is a managing member of LifeStyle Factory Homes, LLC, the parent company to MHProNews, and MHLivingNews.com.